December 09, 2007 GMT
Driving on the Correct Side of the Road Again
Touch down, all arrived safe and sound. All being a bit strange to be driving on the left after two and a half years in the Americas, not having to speak Spanish and reading road signs in English.
We were met at the airport by Robin who took us for a 10 cent tour of Cape Town, a beautiful city perched by the sea with a whacking huge mountain smack dab in the middle of it (Table Mountain).
The advantages of having a mountain as the centre piece of a city is the beautiful shady countrified drives to get from one place to the next. The disadvantage is that you cannot go from one place to the next in a nice straight line. We like the mountain with the whispy clouds that roll over the edge, making the famous Table Cloth.

Table Mountain with a lumpy, un-ironed tablecloth!
We stayed a few days with Robin and Rinda at their Hought Bay home, enjoying their company and planning our Southern African journey. Robin's trip planning expertise includes detailed information on the locations of good coffee shops and where to get the best apple pie!

Robin, Rinda, Val and Grant - Hought Bay
One of our favourite tourist attractions,to date, has been the supermarkets! It is here that we have been able to find long missed but not forgotten grocery items such as Baked Beans, Marmite (not quite Vegemite but a passable substitute), Thai cooking ingredients and Ryvita biscuits. It was almost 7th heaven.

Not Quite Vegemite
Visiting Suzuki South, we placed an order with James for some odds and sods for our beloved Piggy and headed out of town along the coast to Hermanus and breakfasted with the whales.
Oddly enough we hooked up with Allan, World Rider whom we had met some 2 years ago at the Creel HU meeting. He is riding a BMW 650 GS Dakar and had travelled a similar route to us through the Americas.

Riding along
World Rider, affectionately known to us as Wine Rider due to his passion for good wine, was keen to visit some of South Africa's famous wine districts and our first point of call was Franschoeck.

Overlooking the Valley of Franschoeck
The picturesque valley was laid out before us from the look out above. Our companions Wesley, Celeste and Shamil had brought us along a scenic drive to this town settled by the French Huegunots (Presbyterian Refugees). Franschoeck is a quaint village thriving on the juice of the grape and the countless visitors who come to wander through the vines and sample the nectar.

A delightful afternoon of Wine and Cheese tasting at Mt Rochelle Winery
Cape Agulhas is the southern most tip of Africa and where the Indian and Atlantic Oceans meet.

The Bottom of Africa

Light House, Cape Aghulas, Africas only working Lighthouse/Museum
The town of Struisbaii greeted us with two days of heavy rain. In between showers and downpours we were able to explore the ruggedly beautiful coast, eat fish and chips by the sea and visit the lighthouse come museum come coffee shop and sample their delicious chocolate cake.

Piggy's Blanket in shreds.... not keeping the rain off anymore
Grant took the opportunity, once again, between showers to service Miss Piggy by changing her oil, spark plugs and clean the clogged up air filter.

Allan, Grant and Karen
Thanksgiving Dinner
A tour of Route 62 (the famous Klein Karoo) is not complete without visiting more wineries, sampling their fare and a lunch stop at the iconic Ronnie's Sex Shop.

Ronnies Sex Shop
Legend has it that Ronnie set up a general store aptly named Ronnie's Shop, however, nobody every shopped there. Ronnie's mates decided to help him out by changing the name and spray painting the word Sex onto his sign and thus attracting more trade.

Farm House - Near Ronnies
Ronnie painted it over, they painted it back. This back and fourth continued for some time until Ronnie decided the sex could stay, he turned the shop into a bar, as they say in the classics, the rest is history.

Overberg Wheat Fields
Switching between the coast and the Klein Karoo we were attempting to avoid the havock caused by the recent storms. Many roads, including the N2 (a main national highway) had been cut by flash flooding in the arid desert.

Road Closed - Montagu

Klein Karoo Saloon

Mist on the Klein Karoo
Skirting around the damaged and closed roads we eventually end up in the hamlet of Addo. Here lies the Addo Elephant National Park and the Orange Elephant Backpackers. We put up tent and waited for Allan's arrival with a glass of wine under the stars.

Pay Day in Addo
The Olange Erephant (as it has been known by many an inebriated patron) is run by John and Cheryl. It is a locals watering hole and offers camping, dorms and cottage accommodation to weary travellers as well as pub, restaurant and fantastic company. What more could you ask for?
John kindly lent us his vehicle for a Game Drive in the Elephant National Park as they do no allow motorcyles in the park(something to do with dangerous animals in the park and eating people not in cars!!).

We sure is in Africa Now! Near Addo
All aboard the mighty Toyota we headed off on our first African Safari.

Z is for Zebra (Burchills Zebra to be exact)
Addo Elephant National Park was proclaimed in 1931 to protect the last 11 remaining Eastern Cape Elephants. In 1954 Graham Armstrong invented an elephant proof fence (to stop those little blighters getting out and poachers from getting in). Some of this orginal fence is still in use today.

W is for Water Buffalo
1970 saw the first offical tourists drive through the park and today the park is 164,000 hecares in size, the elephant numbers reach over 450 and other animals have been introduced, such as hyena and lion, to balance the ecology.

R is for Red Heartbeast
The park also is undertaking protection work of the almost extinct Black Rhino.
We had the most amazing day, one that will be truely treasured for the rest of our lives. From the outset we were treated to a fantastic display of wild animal life in thier natural habitat.
Within minutes of entering the park gates we saw a plethora of Warthogs and even a Black Backed Jackal eating a hare.

T is for Tortoise (Leopard Tortoise)
But what we came for was the Elephants. We had been driving around for most of the day, and had seen a group of Elephants in the distance, however now we were stopped at a watering hole. Coming down the hill was a family of Elephants walking towards the dam. We sat in silence and awe as the approached and walked in front of our car to the water. At the waters edge the family drank deep from the cool, refreshing waters, before turning around and walking straight past the bonnet of the Toyota. We sat there as the big Bull looked in to see what we were up to before following his family back off into the bush.

E is for Elephant
Not five minutes down the road, again we stopped to marvel at these huge creatures. Another family of Elephants were feeding on some scrubby bushes. We sat so close to one large male who made a feast of the foilage and soft branches of a particularly thorny bush. Elephants eat for up to 18hours per day, their body mass is so great that they rarely lie down to sleep, lying down for too long could result in thier body weight crushing thier internal organs so generally they nap standing up.

F is for Flippin' Huge Elephant
Notice our cars mirror in the left hand corner of the picture
It was also decided to stay on for the night game drive run by the park. Here we were treated to seeing some of the noctornal animals such as Hyena with their cubs and a female Bat Eared Fox (an insect eating fox) fighting with a Black Backed Jackle to protect her litter. Unfortunately we did not see any Lion (there are five in the park) on this safari, but Africa is a big continent and we have long journey ahead of us and we are sure more opportunity.

Jules, John, Cheryl, Grant
Orange Elephant Backpackers
Our first impressions of South Africa is that once again we are travelling in a country where the peoples friendliness and hospitality is generous and inspiring.

Comfortable public transport - near Addo

December 15, 2007 GMT
Scooting around Southern Africa

Recomended short cut
The unpaved short cut was, as promised, a great ride, however low and behold road works ahead! No one mentioned that and especially not having to follow a truck kicking up dust in our faces for 20 kilometres!


Road from Warmwatersberg
Slowly the road improved and our velocity increased to make the 150 kilometre stretch relatively easy.

Do you want to buy a bowl? Knysner
The softly spoken Missy was determined to sell us a wooden bowl. Her shy smile was endearing as she recommended all sorts of storage options, however, apart from wearing them on top of our heads there we had no room!

Coffee Bay
Through the Transskai we wound our way past the town where Nelson Mandella was born on to the fishing village of Coffee Bay.

In front of the Nelson Mandela Museum
This area was much more as we imagined Africa to be, with people living a simpler village life.

Xshosa girl at Coffee Bay
The kids follow you around wanting to sing and dance for you or ask you to take their photo, whilst the women of the village make beaded necklaces and bracelets to sell from under the trees. Donkeys feed on the grass hill overlooking the bay.
A bottle of Alto Cabernet Savignon with dinner and Allan's company. What more could you ask for in life.

Whats up Doc? Flat Battery? Concern in Coffee Bay
The Drackenberg mountains beckoned. Will we or wont we 'DO' The Suni Pass into Lesotho. Information passed on to us was consistent. 'Amazing', 'Hard work but worth it', 'Fantastic', 'Steep, very steep', 'Dirt road'. How could we refuse!

Roadside Stop with Allan ... on a dry day!
Arriving at the town of Underberg, at the base of the Drackenbergs, in the less than comforting rain, we inquired about the weather forcast.... More rain! It had set in and was around for the next three days.

Slip Sliding Away - Underberg
It was very quickly decided, by all three of us, to give the Suni Pass a wide berth, none of us were interested in this undertaking. Besides with all the thick fog and low cloud around, what would we see anyway, barely the road in front of our noses.
Skirting the Drack, the weather began to dry out, for a bit, as we entered the tiny country of Lesotho (Lee-soo-too). The border crossing was a simple affair.

Road to Lesotho
BORDER CROSSING
Leaving South Africa
* Show Vehicle Carnet to Customs officer - Note: there is no formal
discharge of the vehicle carnet when leaving South Africa for Lesotho
* Visit Immigration window and obtain an exit stamp in your passport

Border Paperwork - Lesotho
Entering Lesotho
* Complete imigration papers and present them with your passport for a
14 day entry stamp.
We came to a cross roads and a decision needed to be made. Left or right, some choices are tough, however, left won! We would try the Lesotho side of the Drackenberg mountains, two factors swayed our decision.... 1) The sun was out, 2) The road was paved.

Traditonal houses - Lesotho
We commenced our climb, passing the many small vilages. Lesotho is one of the poorest countries in Africa yet every home was immacualtely presented with neat gardens, the round houses finnished off with traditional designs or stonework, fields were plowed giving the effect of quilted hillsides.

Children of Lesotho
It was market day and the trucks had been delivering thier goods to the
roadsides of the remote villages. The air was festive and bright, everyone had a smile and a wave for us.

Market Day in the Mountains - Lesotho
The road was steep and twisty. Clouds were rolling over the tops of the mountains. Climbing further into the Drakenberg Mountains we stopped to admire the view and ponder the ever increasing dark clouds. Some local passers-by told us of snow in the pass.

View from up on high
Snow and high mountain passes.... been there, done that, not ready to do it again so soon, thank you very much. We turned around and headed back down the mountains to find lodging in Maputsoe. Just as we had settled in down came the rain again.

Thank You Lesotho
Attempting to find better weather we left Lesotho and headed to Kimberly in the Free State of South Africa.

Big Hole Mine - Kimberly
Kimberly is home to De Beers 'Big Hole' diamond mine. Digging of the mine commenced in 1871 and ceased in 1914 due to the outbreak of World War I. 2,722 kilograms of diamonds were removed from the mine and 22.5 million tons of dirt was excavated. The 214 metre deep crater has a surface area of 17 hectares with a 1.6 kilometre perimiter. The town of Kimberly boasts the introduction of electric street lamps a year earlier than London.

Jules and the Generator - Big Hole Museum
Kimberly is a town whose glorious and wealthy past is reflected in its tree lined streets shading beautifuly restored Victorian Houses. Once such house is the Greatbatch Guest House and Backpackers. It was designed and built by Daniel Westwood Greatbatch who was the architect for many of the grand buildings of Kimberly.

Without Allans guidance we are back on the box wine
Our loop of South Africa and Lesotho was completed once we arrived back in Cape Town. Our first point of call was to Suzuki South.

Clouds on Table Mountain - Cape Town
James organised most of our bits and bobs, just a couple of things to wait for. In the mean time we arranged with David (the Workshop Manager) to borrow a little workshop space for Grant to tinker while Dave (the Mechanic) tuned Piggy, for the first time on our trip, replaced water pump housing that had been temporarily repaired in Peru many, many kilometres ago and peform a few checks. Our 125,000 km old shock was still performing but we decided to have it re-built and a stiffer spring installed. This was performed by Martin Pletzold who recommended by just about every motorcyclist we met in South Africa.

Dave and Grant fit the re-built shock
Nibbs organised a loan bike so we could run around town while the bike was in pieces. Stewart (Kawasaki Sales) provided entertainment and a comfy sofa for Jules for the seemingly long hours she waited paitently. The team at Suzuki South exceded our expectations in service, assistance and understanding. We would like to say thank you and wish them all the best in the future.
Interestingly, Suzuki South was the dealership used for the world release of the V-Strom in 2002.

Illegal Settlement near Cape Town
Whilst in Cape Town we worked hard on the bike, caught up on some much needed shopping (our poor wee Kodak camera, held together with rubber bands and electrical tape, was finally replaced) and performed some other preparitory jobs for our trip north.

Dinner at Toms
L - R Gunter, Martin and Grant
Martin and Gunther at Toms Guest House, in Gardens, were fabulous hosts and made us feel very welcome and at home.
With money running through our fingers and the holiday season fast approaching we were well and truely ready to hit the road again.

There's a springbok in my camp
North to Namibia.

Heading North on the N7
Enter your email address to receive updates to Grant Guerin and Julie Rose's trip story!
Recent Entries
Archives:
Archives:
Monthly
Archives:
Category
Now that summer is here, get On the Road! Take 30% off the Achievable Dream - On the Road! 2-DVD set until August 31 only.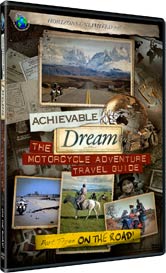 Our veteran travellers share their tips (and great stories) for staying healthy, happy and secure on your motorcycle adventure.
"A fantastic, informative and inspirational DVD."
"It's brilliant - thank you very much!"
Check it out at the HU Store! Remember to use Coupon Code 'ONTHEROAD' on your order when you checkout.
Next HU Events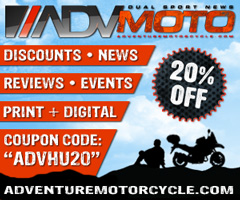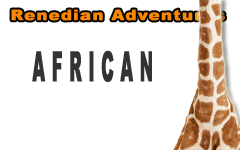 What others say about HU...
"I just wanted to say thanks for doing this and sharing so much with the rest of us." Dave, USA
"Your website is a mecca of valuable information and the DVD series is informative, entertaining, and inspiring! The new look of the website is very impressive, updated and catchy. Thank you so very much!" Jennifer, Canada
"...Great site. Keep up the good work." Murray and Carmen, Australia
"We just finished a 7 month 22,000+ mile scouting trip from Alaska to the bottom of Chile and I can't tell you how many times we referred to your site for help. From how to adjust your valves, to where to stay in the back country of Peru. Horizons Unlimited was a key player in our success. Motorcycle enthusiasts from around the world are in debt to your services." Alaska Riders

10th Annual HU Travellers Photo Contest is on now! This is an opportunity for YOU to show us your best photos and win prizes!
NEW! HU 2014 Adventure Travel T-shirts! are now available in several colors! Be the first kid on your block to have them! New lower prices on synths!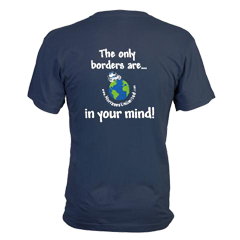 Check out the new Gildan Performance cotton-feel t-shirt - 100% poly, feels like soft cotton!

What turns you on to motorcycle travel?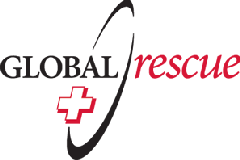 Global Rescue is the premier provider of medical, security and evacuation services worldwide and is the only company that will come to you, wherever you are, and evacuate you to your home hospital of choice. Additionally, Global Rescue places no restrictions on country of citizenship - all nationalities are eligible to sign-up!
New to Horizons Unlimited?
New to motorcycle travelling? New to the HU site? Confused? Too many options? It's really very simple - just 4 easy steps!
Horizons Unlimited was founded in 1997 by Grant and Susan Johnson following their journey around the world on a BMW R80 G/S motorcycle.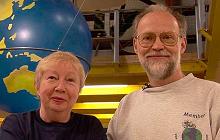 Read more about Grant & Susan's story
Membership - help keep us going!
Horizons Unlimited is not a big multi-national company, just two people who love motorcycle travel and have grown what started as a hobby in 1997 into a full time job (usually 8-10 hours per day and 7 days a week) and a labour of love. To keep it going and a roof over our heads, we run events (22 this year!); we sell inspirational and informative DVDs; we have a few selected advertisers; and we make a small amount from memberships.
You don't have to be a Member to come to an HU meeting, access the website, the HUBB or to receive the e-zine. What you get for your membership contribution is our sincere gratitude, good karma and knowing that you're helping to keep the motorcycle travel dream alive. Contributing Members and Gold Members do get additional features on the HUBB. Here's a list of all the Member benefits on the HUBB.
Books & DVDs

All the best travel books and videos listed and often reviewed on HU's famous Books page. Check it out and get great travel books from all over the world.

MC Air Shipping, (uncrated) USA / Canada / Europe and other areas. Be sure to say "Horizons Unlimited" to get your $25 discount on Shipping!
Insurance - see: For foreigners traveling in US and Canada and for Americans and Canadians traveling in other countries, then mail it to MC Express and get your HU $15 discount!
Story and photos copyright © All Rights Reserved.
Contact the author:
Editors note: We accept no responsibility for any of the above information in any way whatsoever. You are reminded to do your own research. Any commentary is strictly a personal opinion of the person supplying the information and is not to be construed as an endorsement of any kind.
Hosted by: Horizons Unlimited, the motorcycle travellers' website!
You can have your story here too - click for details!