October 07, 2007 GMT
Tudo Bem? Tudo Bom!
What can be said about Brazil? It is:
Big, Bold, Beautiful, Brassy, Boobs, Bums, Babes, Beaches, Breakfast, Beans, Bikes and Bloody Friendly!
BORDER CROSSING
Argentina
* Go to the Brazillian Embassy and sort out visa requirements;
* Drive up to the Argentine Customs & Immigration window;
* Complete formalities
* Drive Across the International Bridge
One Bike in Brazil & One Bike in Argentina
Marcel and Grant
Brazil
* Park bike and complete Immigration
* Walk over to the Customs and temporarily import bike
* No additional fees required
Bem Vindo a Brazil
We muddled through Customs and Immigration, suddenly finding that Portuguese is nothing like Spanish, however, all the officials were very friendly and helpful and seemed to understand our poor Spanish.
International Border
Cruising the three lane highway, with a multitude of modern high powered cars alongside, and high above on the overpass, a horse drawn cart stacked with a Brazillian family trots contentedly by while ramshackle huts are built close to the well maintained road to Cascavael.
Horses and Carts - waiting for thier next job
Between the three of us (Grant, Marcel and Jules) we held the equivalent sum of NO money and were in dire need of hitting an ATM.
The first machine would not accept international cards, the second, third, fourth and fifth gave us the same response.

Parking in the mall - Cascavael
Photo courtesy of Marcel

Discouraged, we parked the bikes in a paved shopping mall and parked ourselves at a small eatery where we mulled over the menu, finally deciding on the only familiar thing.... hamburgers!
Jules spied an HSBC bank and ran across the busy road.... sucess 'Maestro and Cirrus accepted'... financially solvent.... now we could pay for our lunch. A new waitress had started her shift and she spoke some English, so at least we could get some hot chips with our hamburgers!

Lunch Stop - Cascavael
Photo courtesy of Marcel

Piggy's chain & sprockets had been clunking for some time, the noise was horrific and emabarassing. We asked the Lassie from the restaurant if she knew where a Suzuki dealer was located, she did not, instead she organised for a scooter riding friend to take us there.
Upon arriving, the moto mechanic quickly checks over the noisy chain and observes how loose it is, so with spanners in hand, his intention is to adjust the chain.
Grant seeing the spanners motions him to the chain and spins the rear wheel showing the mechanic that, indeed, the chain is adjusted correctly in one spot, however the chain is badly stretched in other sections. The mechanic soon realises that Grant had actually adjusted the chain correctly.
There once was rainforrest
Curitiba was our first look at Brazil's obsession with high rise appartments and motor bikes.
We visited Moto-Central where dealerships and parts stores line the streets. It was early Saturday morning and the place was already 'heaving'.
Loud rock music pumped out of the stores, coffee and cakes were on offer to shoppers, bikes roared up and down the ashphalt. The atmosphere was electric and festive, however, you could not hear yourself think.
Cool Mural
We hit the stores in search of a new chain, (we were carrying sprockets from the Chain Gang in Australia - Chris is on the ball and very helpful), oil filter, oil and other sundry bits and pieces.
When leaving one shop it was announced over the loud speaker that 'Round the World Australian Motorcyclists' had been shopping there... we wondered who they were!!!
Where we could not be understood in Spanish, someone - customers and shop assitants a like - would come to our rescue. People would draw maps, diagrams, give directions, tell us of other stores who may have what we were looking for, help us in every way possible, their kindness was overwelming.
Monster Truck
With bits in hand, a monster truck appeared out of nowhere and presently drove over a car several times. Crushing it flat to the cheering, caffine hopped-up crowd.... this was a very surreal experience. It was then that we decided to find a quiet place to think and change the chain.
The quiet place came in the form of Motoshow, a small dealership and work shop far from the maddening crowds. The owner gave us workshop space and assistance to remove the old chain and put the new on. Life is so much easier on top of a hoist!
Work Space at Motoshow in Curitiba
When it was time to leave they would not accept any payment for hire of space, tools or help, we were told they were very happy to assist us and wished us well on our trip. Again, the kindess of strangers never ceases to impress us.
It was not 'all work and no play'. Estaçaco Shopping Centre with great food (best Thai Chicken Curry with Jasmine Rice outside of Thailand) and where a goggle eyed Grant has never seen so many beautiful young and older women in one place at one time. Jules felt ever so daggy and unattractive in her practical clothes and helmet hair.
View of French Garden from Glass House - Curitiba
We visited the botanical gardens with a beautiful glass house filled to the brim with bromeliads and other exotic local flora. We were even treated to an exhibition of orchids.
Myriad of Orchids
Florinopolis, for us, was less than inspiring. Busy noisy traffic and generally had an unsavoury atmosphere in the evenings.
Waiting for the Big Bang - Road works
So we continued to Torres, a long the way were stopped at some major road works. Motorcycles were ushered to the front of the queue (thank you!) where we waited for 45 minutes until blasting was completed. A loud bang preceded the plume of smoke and after the road was finally cleared we were escorted, by the police, past the blast site.
Bikes Go First - Police escort
Torres is a quite and unassuming coastal resort town with maginficent cliff walks offering the opportunity to see seals at close quarters and to watch the local fishermen casting thier lines from the 150 foot sheer cliffs to the waters below.
'Jules... I think you can get down to the beach from here..... I think!'
Grant - Torres
Sunbather
Virgin Alcançada - Patron Saint of Fishermen
Fishing from the Cliffs - Torres
It was almsot about this time that Miss Piggy had developed somewhat of a serious cough. Cruising happily at 100 kms for an hour when sudden throttle shut off would cause the motor to stall.
A Ride on the Sand
Reigniting by roll starting would leave only one cylinder firing at low speed. After some experimentation it was discovered that stopping completely and turning the ignition off and then on again to start would allow everything to work ok, at least until the next cough.
Hey! What does that say? Thats not Spanish!
We deduced that the lousy fuel in Brazil may be the culprit at an exagerated 85% octane and laced with a great deal of sugar cane alcohol.
Marcel - Swiss BMW GS1200
Returning to Argentina via Uraguay was a good idea at the time on a busy Saturday morning we arrived at the border town. After farting around, for what seemed an eternity, and finding the Brazillian Immigration we headed to the Urugayain post.
'Australian's need a visa to enter Uruguay' said the Immigration Officer
'No, sir' replied Jules 'I have not read any information that Australian's need a visa for Uruguay'
'As of last week it changed, you will need to visit the consulate on Monday to organise it!'
Great... do we hang around for two days or do something else?
A brief and unsuccessful soiree into Uruguay
Something else was to ride through the beautiful rolling hills of 'Gaucho Country' and cross into Argentina at Paso de los Libres. So that's what we did.
With Piggy coughing and spluttering we left Brazil. Even though our stay was brief we enjoyed our time thoroughly. Our circuit through the southern states showed us the people of Brazil were welcoming, friendly and helpful. It is certainly on our list of places to visit again in the future.
Fishing off the rocks - Torres
The Last South American Run
Oh My! That's a dirty fuel filter!
Back in Argentina, and finding that changing the fuel did not really help Miss Piggy's nasty cough infact it got worse. Grant pulled out the fuel filter for inspection. The pre-filter mesh was.... well, you look at the photo!
OOOH Goody, Choices!
Cleaning the mesh and soaking the cartridge in clean fuel had the bike running well once again, however, at 115,000kms Grant suspected the fuel cartridge was fianally shagged, and rather ironically in the last 200 km run back to San Rafael the symptoms appeared once again.
Sunset - Federacion
Where are my glasses..... Jules.... Jules!
Thermal Baths at Federacion
Federation
A town where you can walk around in your bathrobe all day!
Apparently Maria has the best regional treats in all of Argentina
Cattle Barge

Whose your little friend Piggy??
Check out the panniers under the seat!

Snow and ice greeted us on our return to San Rafael for a two and a half months stay, caretaking a friend's apartment.
Snow Man - San Rafael
There were jobs to do, friends to re-unite with, wine to drink and preparations for our next continent, Africa, to make.
Gate at John & Annettes
Amongst chunks of slow melting ice in the back verandah Grant went to work on Miss Piggy.
Rosie looks for a snow ball
After 115,000 kilometres the fuel filter cartridge was finally shagged. At a rather exorbitant US$300.00 per item, with no ready supply (apart from shipping one down from the United States), the Internet was accessed for a reliable modification that could be performed.
Working on the Fuel Filter By-Pass
We found one, bypassing the original filter and placing an in-line injector filter from a Renault car snuggly between the air box and frame. Cost: around US$10.00. Problem solved.
Problem Solved
Grant had been toying with the idea of constructing a fully enclosed chain case, similar to the one that had been factory fitted to our previous bike (1981 Yamaha TR1 1,000 V-Twin - a rare breed). It was a remarkably effective device and proved that the whole concept of an enclosed chain is possible, but probably not continued by manufacturers simply because they would not have an after sales market for chains and sprockets! Is that possible??? We don't know... anyway constructing such an animal seemed like a good idea at the time.
Stage 1 - Development

Stage 2 - Assembly

Stage 3 - Testing

Six weeks later, after much swearing and cursing and narrowly escaping a marriage break-up, Grant did indeed have the case developed and working, gasps of excitement ensued! It is still a little clunky and needs a small adjustment but we will get there.
For many years now we have been hearing about the illusive and famous (maybe infamous) Ken and Carol Duval from Brisbane, Australia. They are good friends of our finca mates John and Annette. Ken and Carol are now on their second RTW motorcycle journey, starting in South America. They lobbed up at the farm and also at our home stay for a few days.
Ken, Grant, Carol & Andrea
Ken and Grant replaced the swing arm bearings on Piggy, utilising what we had on hand to make the job a little easier.
Boiling the Swing Arm
Ken and Grant press the new bearings
After a hard day farming, sitting down to cottage pie for dinner, the dogs barking accompanied the distinct sound of a motorcycle pulling up in the driveway. Who were Rosie and Rita announcing, none other than Emma and Hamish on Bertha. A huge surprise to see them, one last time, before we left South America.
The last few days in San Rafael on John and Annette's farm saw us singing for our supper in various ways. Pulling wires from grape vines, mending pannier frames on Johns KLR, killing the 'Big Dick' - the most enormous, evil and vicious rooster known to humankind!
A teary farewell to our 'Moto Familia', followed by a quick run to Buenos Aires and a smoothly organised shipping by air of the three of us saw us land in Cape Town, South Africa on the 15th of November 2007.
Shipping by Air
Buenos Aires, Argentina to Cape Town, South Africa
**PLEASE NOTE: THIS IS OUR PERSONAL EXPERIENCE; YOUR EXPERINCE MAY NOT BE THE SAME. PLEASE DO YOUR OWN RESEARCH.
We used Malaysia Airlines. They fly twice a week (Wednesdays and Sundays), the bike will go on the same flight as you.
You will need to use a Shipping Agent. 'Delfino' are the preferred agents for Malaysia Airlines, telephone: +54 11 6320 1000, website: www.delfino.com.ar
Firstly, visit the Delfino Office at San Martin 439 in Buenos Aires. It is walking distance from the Retiro train station.
Take with you the length, width and height of the bike in centimeters as well as an estimate of the weight in kilograms (include luggage if you are shipping it with the bike). The weight will be calculated on volume and weighed at the airport. The higher of the two is what you are charged.
Delfino will inform you of the next available flight.
An estimate will be calculated. Go through the fees carefully and get them to explain each one so you have a good understanding.
Delfino are obliged to recommend you use a Customs Broker (Trammite), if you feel confident dealing with customs you may wish to decline this option. Also, it will be recommended that you photocopy your entire passport (each page and covers), motorcycle documentation, temporary import papers etc and have them signed by a Notary (similar to a Justice of the Peace), supplied by them or chosen by you.
Secondly, book your flight and give Delfino a photocopy of your airline ticket. Word of warning: To enter South Africa you, will need to prove to Immigration that you have an onward or return ticket, even though you are motorcycling trans-Africa.
Thirdly, two days before your flight, take the bike to the airport. Follow the signs to Carga and then to Exportacion. Park outside the main barrier and visit the Delfino office where you will be guided with the bike to the weigh station. You need to get a 'ticket Agent del Ingresso', ask your guide for this, before you can visit customs and exit the bike from Argentina. Once the bike is cleared by customs, a check on the motor number will be made, it will then be secured on a palette and finally wrapped in plastic and cling film. You are allowed to stay in the warehouse until this is completed.
Tied down nice and tight
Movement at the warehouse
Fourthly, return to the city office of Delfino for final instructions, calculations, payment of account.
Finally, the day the bike flies you will need to visit the Lufthansa/Malaysia Airlines office at the Terminal de Carga to sign the final copies of the Dangerous Goods Certificate and ask for a copy of the Airways bill.
HERE WE COME
Enter your email address to receive updates to Grant Guerin and Julie Rose's trip story!
Recent Entries
Archives:
Archives:
Monthly
Archives:
Category
NEW! HU 2015 Motorcycle Adventure Travel Calendar is now available! Get your copy now for some terrific travel inspiration!
HUGE, 11.5 x 16.5 inches, beautifully printed in Germany on top quality stock! Photos are the winning images from over 600 entries in the 9th Annual HU Photo Contest!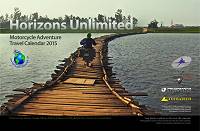 "The calendar is magnificent!"
"I just wanted to say how much I'm loving the new, larger calendar!"
We share the profit with the winning photographers. YOU could be in the HU Calendar too - enter here!
Next HU Events
NEW!

USA Virginia: Apr 9-12, 2015
Canada West: Aug 20-23, 2015
USA California: Sep 24-27, 2015
Aus Queensland: Sep 24-27, 2015
USA North Carolina: Oct 8-11, 2015
Aus Perth: Oct 9-11, 2015
Take 40% off Road Heroes Part 1 until October 31 only!
Road Heroes features tales of adventure, joy and sheer terror by veteran travellers Peter and Kay Forwood (193 countries two-up on a Harley); Dr. Greg Frazier (5 times RTW); Tiffany Coates (RTW solo female); and Rene Cormier (University of Gravel Roads).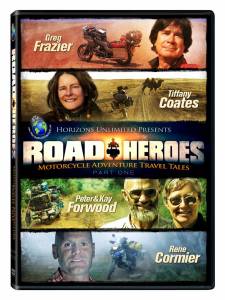 "Inspiring and hilarious!"
"I loved watching this DVD!"
"Lots of amazing stories and even more amazing photographs, it's great fun and very inspirational."
"Wonderful entertainment!"
Check it out at the HU Store! Remember to use Coupon Code 'HEROES' on your order when you checkout.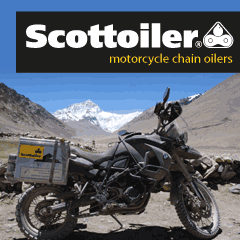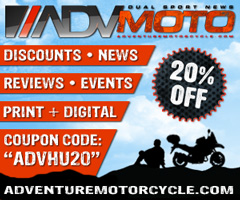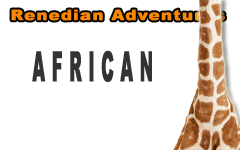 What others say about HU...
"I just wanted to say thanks for doing this and sharing so much with the rest of us." Dave, USA
"Your website is a mecca of valuable information and the DVD series is informative, entertaining, and inspiring! The new look of the website is very impressive, updated and catchy. Thank you so very much!" Jennifer, Canada
"...Great site. Keep up the good work." Murray and Carmen, Australia
"We just finished a 7 month 22,000+ mile scouting trip from Alaska to the bottom of Chile and I can't tell you how many times we referred to your site for help. From how to adjust your valves, to where to stay in the back country of Peru. Horizons Unlimited was a key player in our success. Motorcycle enthusiasts from around the world are in debt to your services." Alaska Riders

10th Annual HU Travellers Photo Contest is on now! This is an opportunity for YOU to show us your best photos and win prizes!
NEW! HU 2014 Adventure Travel T-shirts! are now available in several colors! Be the first kid on your block to have them! New lower prices on synths!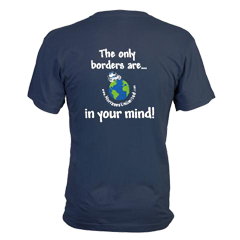 Check out the new Gildan Performance cotton-feel t-shirt - 100% poly, feels like soft cotton!

What turns you on to motorcycle travel?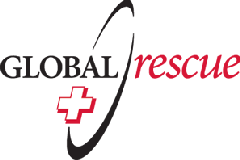 Global Rescue is the premier provider of medical, security and evacuation services worldwide and is the only company that will come to you, wherever you are, and evacuate you to your home hospital of choice. Additionally, Global Rescue places no restrictions on country of citizenship - all nationalities are eligible to sign-up!
New to Horizons Unlimited?
New to motorcycle travelling? New to the HU site? Confused? Too many options? It's really very simple - just 4 easy steps!
Horizons Unlimited was founded in 1997 by Grant and Susan Johnson following their journey around the world on a BMW R80 G/S motorcycle.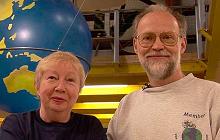 Read more about Grant & Susan's story
Membership - help keep us going!
Horizons Unlimited is not a big multi-national company, just two people who love motorcycle travel and have grown what started as a hobby in 1997 into a full time job (usually 8-10 hours per day and 7 days a week) and a labour of love. To keep it going and a roof over our heads, we run events (22 this year!); we sell inspirational and informative DVDs; we have a few selected advertisers; and we make a small amount from memberships.
You don't have to be a Member to come to an HU meeting, access the website, the HUBB or to receive the e-zine. What you get for your membership contribution is our sincere gratitude, good karma and knowing that you're helping to keep the motorcycle travel dream alive. Contributing Members and Gold Members do get additional features on the HUBB. Here's a list of all the Member benefits on the HUBB.
Books & DVDs

All the best travel books and videos listed and often reviewed on HU's famous Books page. Check it out and get great travel books from all over the world.

MC Air Shipping, (uncrated) USA / Canada / Europe and other areas. Be sure to say "Horizons Unlimited" to get your $25 discount on Shipping!
Insurance - see: For foreigners traveling in US and Canada and for Americans and Canadians traveling in other countries, then mail it to MC Express and get your HU $15 discount!
Story and photos copyright © All Rights Reserved.
Contact the author:
Editors note: We accept no responsibility for any of the above information in any way whatsoever. You are reminded to do your own research. Any commentary is strictly a personal opinion of the person supplying the information and is not to be construed as an endorsement of any kind.
Hosted by: Horizons Unlimited, the motorcycle travellers' website!
You can have your story here too - click for details!