September 17, 2006 GMT
Crossing the Equator
Ecuador is famous for its snow capped grandios volcanoes. The promise of viewing Cayambe, Cotopaxi and the recently erupting Tungurahua all beckoned. We travelled south along the Avenida Volcānes, and yes we did see the volcanoes.... well only the lower flanks as cloud after cloud rolled over allowing us only tiny glimpses of thier magnificence.

Volcān Imbabura
Border Crossing
Exit Colombia (Ipiales)
* Go to the Migration window (there is only one window for entry and exit),
* Wait in line for the solitary officer to process the two bus loads of people in front of you,
* Wait,
* Wait and
* Wait some more,
* Have your passports stamped out - Note: All passport holders must be present
* Go to Aduana and return the vehicle papers - very easy,
* Cross the bridge to Ecuador.

Jules & Piggy
Enter Ecuador (Rumichaca)
* Go to the Migration window (same deal as in Colombia),
* Wait in line for the solitary officer to process the two bus loads of people in front of you (same bus loads from Colombia),
* Wait,
* Wait and,
* Wait some more,
* Have your passports stamped in to Ecuador,
* Go eat lunch! By now we were starving (there is a good restaurant cheap next to the Migration building),
* Go to Aduana for temporary vehicle import - if the computer system is working otherwise you need to go 10kms south of the border to Tulcān. Staff are very friendly and helpful in Tulcān. Make sure you have copies of your passport, drivers licence, vehicle title and registration. You will be presented with a one page permit - keep it handy for police checks.
* Ride off!
For us the process took all day, and that included being interviewed for Colombian TV news about our trip and our life in Australia!

Old Man - Ecuador
Feeling a little claustrophobic and hanging out for some long country rides our route took us from Toulcán to Marcara, skirting Quito. Each day was a surprise with the scenery changing dramatically, high into the Ecuadorian Andes through rich farming country with cold air biting our faces and crops of potatoes in more varieties than you can imagine. Down into low hot tropical valleys filled with bananas, sugar cane and rice. Finally into dry desert mountains covered in cactus and spiney desert trees. Though we only spent two weeks in Ecuador we enjoyed the country immensley.
Riding in this small South American country is fantastic, however there are two dangers to keep in mind.
1. Road Surface - often bumpy and pot holed or destroyed by landslides.

Riding over landslide area - Loja - Marcara road
2. Bus Drivers - These guys are maniacs and full of machismo! Continually racing each other at other road users expense. Pushing traffic off the road, we recieved first hand experience of this game. Driving through a one inch thick oil slick, in the rain and down a steep hill with no brakes and bald tyres seems more secure than being too close to these nutters! Ironically a week after leaving Ecuador we saw in the news that 47 people had been killed... you guessed it... in a bus crash.

Farming the land
We were picking at the last of our meal. Chicken, with the ever present rice and salad when she appeard at the end of the table.
No more than 10 years old, grubby face and hands, eyes downcast, shy.
Are you hungry?' we asked, she nodded without looking at us.
There was still a lot of rice and chicken left that we did not want to eat and even some salad. We looked at each other and what we intended to throw away. She looked at the plate too.

Crossing the Equator - Cayambe
We passed over the plate to her and she quickly snatched a few bones and turned to leave. 'Wait' we asked her, and gave her a fork.
Silently she ate the rice and salad while we picked all the chicken from the bones and placed it on her plate. Carefully she manouvered the fork to clean the plate of every grain of rice and the last morsels of chicken.
Avoiding looking at us she quietly said thank you, dissappeared as quickly and silently as she had appeared, taking with her the naked bones.

Baņos Township
We headed south for the tiny resort town of Baņos, somewhat precariously placed only 8 kilometers from Volcān Tungurahua crater. Whilst in Colombia we had seen news reports on the television of the violent eruption taking place within this mountain and were keen to witness the aftermath first hand.
Travelling through the long valley that winds down from the Pan-American Highway we see, far away upon one side of Tungurahua, an enourmous area of chaotic dark terrain continuing from the river below to way above finally disappearing into the clouds to the crater some 5000 meters above sea level.

Lahar from recent eruption
We continue along the narrow winding road, sometimes covered with wet volcanic ash. As we draw nearer to the lahar we notice puffs of dust being thrown up high on the flank and realise that this is what is left of the road to Baņos as the few vehicles travel to and from.
Grant begins to become apprehensive, thinking the road may be difficult on the bike. We arrive at a bridge and cross with a turbulent black mass of water rushing underneath. Once across we ascend rapidly to a dirt road which is surprisingly in good condition and easy to traverse.
For perhaps one kilometer a stretch of scorched and tumbled earth is evident. This is the lahar caused by the recent pyroclastic flow, super heated gases and ash from the volcanic explosion travelling at more than 160km/hour, down the slopes.

Riding over destroyed road
Further down towards the river we see several houses almost completely buried, allowing the fullness of the surrounds to be taken in. Once again the forces of nature have intimidated us, yet at the same time we are astounded.

Church (constructed from lava) - Baņos
Excited about seeing our first Inca ruins in South America we climbed aboard the local bus from El Tambo for the 9 kilometer journey to the archeological site of Incapirca.
The short distance took about half an hour slowly winding up the mountains through numerous indigenous settlements, farms and a tapestry of plowed fields with meticulously planted crops.

Sheep Transportation
The bus filled with locals, in traditional dress, thier goods and chattels including a sheep that was lifted up on to the roof, by its horns, and tied down, it was not happy being up there, kicking, stomping and bleeting... guess he wanted a first class seat!
Archeologists believe that Incapirca was a strategically placed millitary post on the Royal Highway that ran from Cusco to Quito.

Incaprica
The central structure named El Castillo by the Espaņoles may have been an astronomical observatory. It is a beautifully placed site with stunning views and marvelous stone masonery. Surprising is the grove of eucalyptus (no Koalas though) around the site.

Incaprica
It was 9 am, yet another 3500 meter pass had come and gone, complete with the cool drizzle of the rain typical of the season, if there is such a thing at this altitude and so close to the equator.

Road - Riobamba to Caņar
We descended steadily with the paved road deteriorating to non existence leaving compacted earth for a large part of the descent, a pleasant change from the badly potholed tarmac. Somewhere along the way we rounded a bend and perched at the edge of the cliff we find two Ecuadorian Police Officers vigilantly standing in the middle of the road.

At the pass to the Chimborazo Valley
We were hailed down, some what unexpectedly (more often than not we are waved through), one of the Officers greets us with a friendly 'Buenos Dias' motioning us to move Miss Piggy to the side of the road, quite naturally, we do so without hesitation.

Overlooking the Chimborazo Valley
'Documentos, por favor' the Officer asks
'Si, si, no problemo' as Grant dives his hand into the tank bag and collects the required paper.
The Officer peruses the document with a slightly disinterested expression and then the true interrogation begins.
Where are you from? How far have you come? How big is the bike? Did you come by boat from Australia? etc etc etc.
Grant steadily answers the questions, thinking perhaps that he is finally reaching a new level in Spanish.
The Officer then asks 'How much did the moto cost?'
'Oh' Grant replies confidently 'It is very expensive in Australia. New it costs approximently $160,000.00 Australiano!'

The road into the Chimborazo Valley
The Officers eyes widened appreciably as his jaw dropped in surprise and exclaimed 'ĄAye, muy muy caro!!' (very very expensive)
Grant pauses regurgitating the dialog, at this point Jules is forced to intervene and explained that the correct price is $16,000.00 Australiano.
Hmm perhaps Grants Spanish needs some work! All credibility was not lost and the Officer gave Grant a gift of his old Police Badge before wishing us a safe and pleasant journey!

Jules - Cayambe
Cuenca is one of the premier colonial cities of Ecuador. We attempted to negotiate the way into centro, after half an hour of going around in circles we gave up and went to the nearby town of Baņos. (There are two towns named Baņos in Ecuador - for clarity this town shall be known as Baņos Feo - Baņos Ugly.)

Pig on a spit - anyone for pork??? YIKES!!!
A beautiful and imposing blue church is perched high above the town and overlooks the valley that contains Cuenca. There are many mineral hot baths to choose from, stunning expensive resorts and cheap 'n' nasty hotels.

Blue Church - Baņos Feo
We pull up to the first establishment. The lazy staff looked at Jules as if she was insane when she asked how much a room would cost for the night. 'The whole night?' they questioned and then mutter between themselves, eventually deciding on a price.
Ok, so they don't seem to get much overnight custom Jules thinks and moves on to the next hotel. Sensing Deja Vú or a glitch in the matrix the scene replayed itself and continued to do so until hotel number 4 which finally, at least, had parking.
Meanwhile Grant, waiting patiently, had begun to notice that this town had a plethora of discos and kareoke bars. What was this place? Not the sweet little resort village Baņos we had visited further to the north. It was summed up nicely when we turned the TV on that night, and the only clear channel was a porn channel!

Grant & Piggy - Saraguro
Choosing not to linger in Baņos Feo we packed early for an excellent motorcycle ride to Loja where we stayed a few days. Continuing through stunning scenery, land slide damaged roads, quaint indigenous and colonial villages, one hosting a rodeo, then on towards the town of Marcara and the border with Peru .

Rodeo Man
September 28, 2006 GMT
All the sand you can eat

Road to Caral
The deep sandy track continued on in a seemingly endless search for the horizon. With the worn front tyre next to useless in these conditions we ploughed on through steadfastly resolute on our destination. Miss Piggy showing sure-footed stability inspired us to confidence.

Sandy Track - Supe Valley
We were told it was impossible to get there on the bike and we needed to take an organised tour. Being undeniably cheap and stubborn we thought we would head out on the road and if it was impassable we could turn back.

Supe Valley - Caral
Departing the Panamericana the sweet pungent smell of unions greeted us on the cool damp morning. Their green leaves carpeting the valley floor along with fields of potatoes, pumpkins and corn, crops grown in this valley for, probably, thousands of years.

Are we there yet?
For the first 10 kilometers the road, though loose and narrow proved quite rideable. We passed through a small unamed town on the edge of the river bed, covered in mist and eeriely quiet where the road divided into two.

Village in the Supe Valley
Jules approached one of the few locals to be seen in the village enquiring about the direction to Caral. He indicated with a point and a grunt to follow the road straight ahead. On continuing, we climbed the edge of the valley where the road became little more than a goat track deteriorating into a steep rocky incline before descending into a flowing creek bed and continuing on as mud, rock, sand and finally yet deeper sand.

Arrival at Caral
Caral, our destination, a magnificent archeological site in the Supe Valley. The City with its pyramids, large circular astronomical structures and complex urban society flourished for perhaps 500 years almost 5000 years ago parallel with the civilisations of Egypt.
The location is equally as impressive with the city being built on and around enormous sand dunes with even higher mountains surrounding the valley. The colours are superb and the atmosphere, for us, electric. Much excavation work is still underway with archeologists and their assistants can be seen with all thier working parapheanalia.

Pyramid - Caral
This archeological site is changing many of the accepted theories of early organised human occupation in this part of the world. It was truly, for us, an exceptional experience and one we will alway remember.
BORDER CROSSING
An early morning border crossing set in a stunning valley on the international bridge over the Rio Macara.
Exit Ecuador - Macara
* Go to Immigration and have passports stamped out,
* Go to customs and return temporary import papers for the bike. They will make you a copy and keep the original.
* Cross the bridge to Peru.

Ecuador - Peru Border
Enter Peru - La Tina
* Go to Immigration and have passports stamped in.
* Go to Customs and have temporary import papers drawn up for the bike.
Welcome to Peru. The whole process took only 45 minutes. The staff at this crossing were very helpful and friendly.

Country Kitchen
Coming down from the cool mountains of Ecuador we encountered the Egypt of South America, the beautiful white sands of the Sechura Desert.

Sechura Desert - Peru
Passing through many small villages, often consiting of mud brick, stick and reed mat dwellings, areas of sand dunes and surprisingly green plantations irrigated from the precious waters of the Amazon Watershed via a series of tunnels (the longest at 16kms), canals and channels through the Andean mountain chain.

Village in the Sand - Piura
Chiclayo made a nice base to explore the region. An oasis in the desert, home to the largest Mercardo de Brujas (Witches Market) in South America, colonial churches, modern shopping plazas and cinemas. A very comfortable city and our favourite in Peru.

Chiclayo Skyline
We rode out to Tucume to see one of the many ancient adobe pyramid sites that litter the valley. Tucume, inhabited by the Moche peoples and eventually by the Inca, is now in ruins as the mud bricks slowly return to the earth. However, the site is still impressive, best seen and appreciated from the high mirador of El Purgatorio. Many places are unable to be visited by tourists due to the delicate nature of the adobe.

Jules at Tucume on Mirador Purgatorio
Returning to the town of Lambayeque we visited the Museo de las Tumbas Reales de Sipan. Only after having our camera confiscated and being frisked were we allowed in, such is the value of the treasures in this museum.
The museum encompases the complete burial treasures found in the tomb of the Lord of Sipan and the Old Lord of Sipan. Incredible ornate gold, silver and copper artifacts as well as reconstructions of the actual tomb layout. You could spend a whole day just admiring the displays at this fascinating and beautiful museum.

Cordillera Blanca - Huaraz
There seems to be a conspiracy in Peru, for Grant at least. For 17 months we have travelled with the same hygiene and eating standards and though in some other countries, minor stomach ailments have occurred, almost immediately on entering Peru Grant has had nothing but stomach ailments.

Callejon de Huaylas
From the typical minor gumble or cramping, to an all out onslaught on the digestive tract. Causing the overought victim to have an overly unnatural desire to find the nearest baņos (loo) and completely consume every available resource in the said convenience. Great fun!

Gas Station??
Chan Chan, near Trujillo, is the remains of worlds largest adobe city crumbling back into the surrounds over time by harsh weather conditions and grave robbers.
The Ciudadela of Tschudi has been excavated and somewhat restored, showing beautiful carvings of nets, fish and pelicans made first by the Chimu people and then by the Inca. After 11 years of siege the Chimu surrendered to the Incas in 1471 where they took control of the city and archeologists believe copied irrigation systems used by the Chimu for thier own cities.

Fishing Net Bodegas - Chan Chan
With 9 meter high walls surrounding and protecting the smalled dwellings, bodegas, workshops etc it is estimated that the city covered an expanse of 28 square kilometers and the kingdom spread 1000kms along the coast.

Citadel Wall - Chan Chan
We entered Lima on a Saturday and immediately disliked it. With hideous traffic and heavy pollution but it was a necessary stop as we were desperate to purchase a new front tyre for Piggy. Typically, we stayed in Miraflores as it is the lesser of two evils when you come to Lima. After searching for a day we found a dirt biased tyre at Direlli, the Pirelli agent in Lima. Tyres for the bigger bikes are difficult to come by in Peru.
From the following pictures pick the heavily loaded Bike:

At the Gas Station - Lima

Ergonomically Correct Top Box??

BMW Rider from Italy
Enter your email address to receive updates to Grant Guerin and Julie Rose's trip story!
Recent Entries
Archives:
Archives:
Monthly
Archives:
Category
NEW! HU 2015 Motorcycle Adventure Travel Calendar is now available! Get your copy now for some terrific travel inspiration!
HUGE, 11.5 x 16.5 inches, beautifully printed in Germany on top quality stock! Photos are the winning images from over 600 entries in the 9th Annual HU Photo Contest!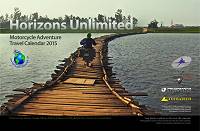 "The calendar is magnificent!"
"I just wanted to say how much I'm loving the new, larger calendar!"
We share the profit with the winning photographers. YOU could be in the HU Calendar too - enter here!
Next HU Events
NEW!

USA Virginia: Apr 9-12, 2015
Take 40% off Road Heroes Part 1 until October 31 only!
Road Heroes features tales of adventure, joy and sheer terror by veteran travellers Peter and Kay Forwood (193 countries two-up on a Harley); Dr. Greg Frazier (5 times RTW); Tiffany Coates (RTW solo female); and Rene Cormier (University of Gravel Roads).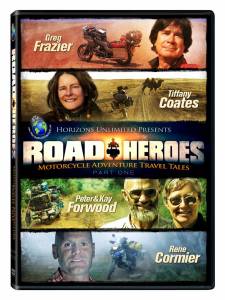 "Inspiring and hilarious!"
"I loved watching this DVD!"
"Lots of amazing stories and even more amazing photographs, it's great fun and very inspirational."
"Wonderful entertainment!"
Check it out at the HU Store! Remember to use Coupon Code 'HEROES' on your order when you checkout.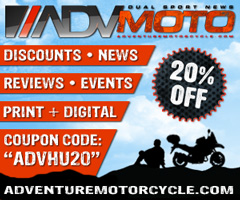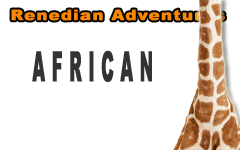 What others say about HU...
"I just wanted to say thanks for doing this and sharing so much with the rest of us." Dave, USA
"Your website is a mecca of valuable information and the DVD series is informative, entertaining, and inspiring! The new look of the website is very impressive, updated and catchy. Thank you so very much!" Jennifer, Canada
"...Great site. Keep up the good work." Murray and Carmen, Australia
"We just finished a 7 month 22,000+ mile scouting trip from Alaska to the bottom of Chile and I can't tell you how many times we referred to your site for help. From how to adjust your valves, to where to stay in the back country of Peru. Horizons Unlimited was a key player in our success. Motorcycle enthusiasts from around the world are in debt to your services." Alaska Riders

10th Annual HU Travellers Photo Contest is on now! This is an opportunity for YOU to show us your best photos and win prizes!
NEW! HU 2014 Adventure Travel T-shirts! are now available in several colors! Be the first kid on your block to have them! New lower prices on synths!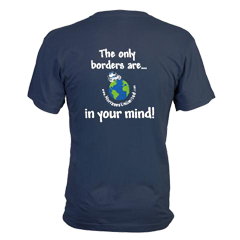 Check out the new Gildan Performance cotton-feel t-shirt - 100% poly, feels like soft cotton!

What turns you on to motorcycle travel?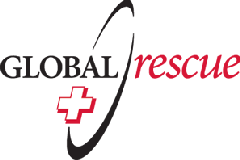 Global Rescue is the premier provider of medical, security and evacuation services worldwide and is the only company that will come to you, wherever you are, and evacuate you to your home hospital of choice. Additionally, Global Rescue places no restrictions on country of citizenship - all nationalities are eligible to sign-up!
New to Horizons Unlimited?
New to motorcycle travelling? New to the HU site? Confused? Too many options? It's really very simple - just 4 easy steps!
Horizons Unlimited was founded in 1997 by Grant and Susan Johnson following their journey around the world on a BMW R80 G/S motorcycle.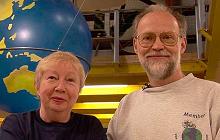 Read more about Grant & Susan's story
Membership - help keep us going!
Horizons Unlimited is not a big multi-national company, just two people who love motorcycle travel and have grown what started as a hobby in 1997 into a full time job (usually 8-10 hours per day and 7 days a week) and a labour of love. To keep it going and a roof over our heads, we run events (22 this year!); we sell inspirational and informative DVDs; we have a few selected advertisers; and we make a small amount from memberships.
You don't have to be a Member to come to an HU meeting, access the website, the HUBB or to receive the e-zine. What you get for your membership contribution is our sincere gratitude, good karma and knowing that you're helping to keep the motorcycle travel dream alive. Contributing Members and Gold Members do get additional features on the HUBB. Here's a list of all the Member benefits on the HUBB.
Books & DVDs

All the best travel books and videos listed and often reviewed on HU's famous Books page. Check it out and get great travel books from all over the world.

MC Air Shipping, (uncrated) USA / Canada / Europe and other areas. Be sure to say "Horizons Unlimited" to get your $25 discount on Shipping!
Insurance - see: For foreigners traveling in US and Canada and for Americans and Canadians traveling in other countries, then mail it to MC Express and get your HU $15 discount!
Story and photos copyright © All Rights Reserved.
Contact the author:
Editors note: We accept no responsibility for any of the above information in any way whatsoever. You are reminded to do your own research. Any commentary is strictly a personal opinion of the person supplying the information and is not to be construed as an endorsement of any kind.
Hosted by: Horizons Unlimited, the motorcycle travellers' website!
You can have your story here too - click for details!