September 02, 2008 GMT
Mexico Baja California
Mexico - this is how it happens. You are cruising down highway one south of San Diego which is a three lane freeway. In front is a Chevy pick up truck with a California licence plate. The overhead sign reads - Border Crossing Ahead. The truck slows down as do you, almost to a standstill. You cross a speed hump in the road and a set of metal protrusions with accompanying sign - Do Not Reverse. And then you are in downtown Tijuana. Yes really!! That cant be right - but for me it was very much reality. What happened to the big traffic queues, the immigration officials, customs inspections, dogs, guns etc. Nothing!! At least I had done enought research to realise that I needed an entry visa and an import permit for the bike. After some navigating, good judgement or maybe good luck I found an official looking building to do the necessary. The relevant documents are issued by a bank (Mexican Military Bank) - it was kind of strange having the bank girl come out to the carpark and do a visual check on the bike. Inside the bank she only spoke spanish and relied on other customers to translate, but outside spoke good english and was interested in my trip. They´had picked up a small typo on my bike registration/VIN and hence the inspection. OK here, but hopefully wont come back and bite me in the future. Having got the Mexican paperwork sorted, I was then faced with the reality that I had not checked out of the US. The immigration departure card clearly states that it has to be surrendered to a US official on departure. Only one thing for it - join the queue of mexicans waiting to cross the border and go back and do it again. Eventually found a US official to "check out" with, but they dont make it easy. Turns out that the border is effectively open for americans travelling into Baja California (north only). The border into Baja south is the "real" border.
Goodbye America. Hello Mexico.
Tijuana came as a culture shock which I was unprepared for. The contrast with San Diego which is only 10minutes away is noticeable. I think if I was a mexican living here I would be joining the queue to climb the fence (yes there is a fence). Its a reasonable size of a city, but totally uninspiring.
Mexico requires a new insurance policy for the bike (but at least I can cash in the balance of my US policy). Unfortunately mexican bike insurance is liability only (third party without the F and T), which makes me nervous and slightly uncomfortable. Maybe a larger chain and lock are called for. Every one is in the same situation, so - ever onwards.
I decide to head down the coast and Baja California (pronounced Baha - its a spanish thing). This should be an easier introduction to Mexico than the mainland. Baja is big - just over 1000miles long. The first 80 miles is very commercial - with luxury condo´s and resorts springing up. You get the impression that planning control is not high on the agenda. After Ensenada (80 miles down) it all changes and becomes true wilderness (in a good sense). The roads are quiet with very little traffic. The landscape is rugged - almost desert like in places but with mountains on the horizon. The countryside is dotted with cacti - real ones, just like you see in the movies. It is easy to feel remote here. Did manage two nights of camping - the second was excellent, with trees for shade, green grass to camp on and three swimming pools - all for 60 pesos (3GBP). However, I think hotels are the future - good value at 3 - 400pesos (15 - 20GBP).
Its not until I reach Sants Rosalia that I actually get inspired. What a sweet little town. It has proper streets, pavements and neat little houses. Makes a change from the dirt and shacks that have prevailed up to this point. And so it continues. The Baja just gets better the further south I travel. Some of the landscape is absolutely stunning. The roads are good and very well maintained - full marks to the mexican government. Only the occasional washway (culvert) requires me to slow down - tropical storm Julio came through the week before and in places took the road with it. But its all well signed. I think Julio may also be responsible for the greenery that prevails in the south - totally unexpected.
Next is the town of La Paz - I could live here, its that nice. It sits on a bay and has a perfect malecon. A malecon is a seafront promenade and the La Paz version is the place to be seen. Its pretty clear that La Paz has money - or rather the people here. Its also a popular holiday destination, but all the tourists are mexican (or maybe spanish), so doesnt feel touristy (if that makes sense).
I have passed five military inspection points. They are signified by a cardboard cutout of a soldier waving a flag (but obviously he doesnt wave). Only once did I have to stop, all other times being waved through. They act to break up the journey and provide additional interest for me. No drama, similarly with the immigration checkpoint at the north / south border.
Some interesting facts on my initial excursion into mexico:
i. the traffic lights go from green, to flashing green, then amber then red. Gives you the chance to drop a gear and get through in time, unlike the US where they go straight from green to red (no amber).
ii. the mexicana highway patrol use US spec dodge chargers. They must have so much fun chasing the banditos. By the way they are 2008 models, dark blue with a big white stripe and have a full compliment of windows.
iii. mexicans have a love of loud music (of indishtingable origins).
From here its only a short ferry hop to the mainland - Topolobampo (what a great name). Baja ferries are doing the honourable - Im sure i will be adequately impressed.
Click here for the latest Baja California Photos
September 14, 2008 GMT
Mexico
The ferry to Topolobampo was extremely unextrordinary. Just like every other ferry that Ive ever been on. It had a bar for the truck drivers, a television lounge for those wanting to sleep and a restaurant for those in need of a taco. Its now very hot. Leaving Los Mochis the next morning at 7am its 26degC, at 11am its 35degC. By the middle of the afternoon its starting to get uncomfortable. Not unbearable, but certainly uncomfortable. I fear it will be like this for the forseeable future. The only respite that I can find is to ride the bike. However as soon as I have to stop the heat just builds up. Not nice, but all part of the challange.
On the run down to Mazatlan I encountered the local BMW riders group out for a run - also heading to Mazatlan for the weekend. A quick chat and then were all on our way. Mazatalan is a holiday hotspot - 350pesos (about 17GBP) gets me luxury accomodation right on the beach front. I figure that because its so hot the beach is the best place to be - but being honest it was too hot even for the beach. I have to say that the water temp was perfect - much better than California. I can also recommend it for those looking to join me in getting a touch of sunburn - after about 40minutes!!
That night there was the mother of all storms. I am sure that they are used to it here, but for me it was awesome. It was 10pm and I joined everyone else at the front of the hotel to watch across the bay. The road was flooded level with the kerb. The lightening was everywhere. But it was the thunder that was most intense - even though I was inside the hotel I can admit to being slightly scared and jumped more than once. God it was loud.
This part of mexico has a monsoon like climate. Thundery showers prevail nearly every day. All the way down this side of the country is really green - lots of farming. I believe you could grown anything here. In fact at times I have to keep reminding myself where I am - parts are so like back home.
After Mazatlan, its Guadalajara, Queretaro and then Mexico City. Queretaro deserves a special mention, being a well preserved historic city with a really nice feel. And then there is Mexico City. Travelling into Mexico City was a daunting prospect - its massive. However after a few false starts I found an excellent hotel in a good location, including a garage for the bike. All for the bargain price of 280pesos per night (about 14quid). Although they could only speak spanish (unlike me) everyone was extemely helpful and friendly. I even entrusted them with my laundry. Shame they charged me 600pesos for the privelage.
Mexico City is well worth a visit and is the equal of any large european city. Think Madrid or Barcelona - the spanish influence is obvious. It caters for both historic and modern. September 15th is the anniversary (198 years) of mexican independance - signs of the festivities were everywhere. I stayed three full days taking the opportunity to have some fettling done to the bike - maintenance needs come around really fast.
New tyres were due - off to VeraCruz to intercept a delivery. Unfortunately my Wednesday tyres turned into Friday tyres. Never mind, VeraCruz is a nice place to hang out. It was also the case that my symptoms of unwellness that I had been carrying since Mexico City turned into full unwellness so having the luxury of bed if I needed it was reassuring. VeraCruz also gave me the excuse to cross over to the Gulf of Mexico. This involves crossing the mountains - mile after mile of narrow twisty road. Because of the altitude its pretty much up in the clouds with the associated moisture and poor visability. 20mph is pretty much the best average that can be hoped for - progress is slow. But the road is quiet and a worthy experience. Similarly on the way back via Oaxaca - a two day journey in full waterproofs. At least its nice and cool in the mountains.
Its only a short haul now along the coast to Tapachula and the border with Guatamala.
After a shaky start, Im really into Mexico. I dont believe I could find anything bad to say about the country or the people - I feel comfortable here. The people - everyone has been very friendly and extremely helpful. Not speaking spanish has proved to be no hinderance whatsover - in fact I enjoy the challange. Why did I never think of coming here on holiday? There are numerous food opportunities and its all good. Petrol is 36pence a litre. Thats for the cheap stuff - your Subaru STI will probably require the dear stuff at 46pence.
In terms of progress, the Arctic Circle is 66.5deg N. Ushuaia is 55deg S. Halfway, 5.5deg N, is somewhere in Central Columbia. Mexico City is 19.5deg N. Basically, this means that there is still a long way to go. However, over 6 months, I need to cover around 20deg per month. After 2 months (Mexico City, 15th Sept) I should be around 26deg N. I think OK, but obviously not very scientific. Im also three hours closer to the UK than when I started which also means Im heading east.
Click here for the latest Mexico Photos
September 27, 2008 GMT
Guatemala, ElSalvador, Honduras and Nicaragua
Guatemala, ElSalvador, Honduras and Nicaragua - four countries in four days. Well almost. Neither is particularly big and it probably takes me longer to clear the border than to drive across each country. Honduras can be done in two hours. However I decide to spend at least one night in each.
Guatemala - makes me nervous. The info on the FCO (thats the British Foreign and Commonwealth Office) website suggests that it requires care and gives various recommendations - none of which apply or particularly relate to bike travel. There is a really nice route across the top of Lake Atitlan. This would take in all the major tourist spots, but would also take in the FCO hotspots. My plan - get on the CA2 and head straight for ElSalvador, therefore removing any doubt. Having said all of that, when Im actually there it feels great and certainly not threatening. Cant understand what all of the fuss is about - I think the FCO are overly cautious. The CA2 is not the best road in the world - parts require concentration to avoid the potholes. But it is relatively quiet and parts are really scenic - including a whole bunch of volcanoes. I break the journey with an overnight in Mazatenango - the hotel is first rate.
ElSalvador - superb. Its a real joy to ride through ElSalvador. The roads are great - no potholes here. They're also quiet - lots of people walking, bicycles, horses and more motorcycles than I've seen up until now. They also put a lot of effort into keeping the verges, trees etc cut and tidy. This includes grazing your horse, cow, goat whatever to maximise land use - great idea. Everyone in ElSalvador seems to give me a big smile and seem really pleased to see me - strange!!
Honduras is short lived - its only 100miles across. But I book into a hotel to say I've stayed there - even though its only 2o´clock in the afternoon (yes I do stay the night).
Nicaragua - OK, but a degree of poverty is noticable here. The roads are very quiet, there are loads of people walking / cycling and a far greater number of horse and carts than before. People on horses add a new dimension to in-town traffic jams. As well as bikes there are horses filtering through the stationary traffic - I thought it was pretty neat. And of course kids begging (at least I think they're begging - they keep using the word dollare) at every stop - its hard to get privacy here. The staring was also more intense in Nicaragua (I'd thought I'd got used to it). People just cant hide their surprise / bewilderment. The KLR generates a lot of interest here, either on its own or with me on it. I'm also very aware that I stick out like a sore thumb.
Border crossings deserve a special mention. My exit from Mexico was none too slick. I had to backtrack about 20miles to find the correct brach of Banjercito to terminate my bike permit. Turned out to be little more than a shed at the side of the road. Failing to terminate the bike permit means they can withdraw the import tax from your credit card - so worth the hassle of doing properly. Entry into Guatemala was none to slick either. I was determined to ignore all of the fixers who swarm around and do things myself. But in reality it was a fixer (a young mexican kid and his mate) who steered me through the process. But I learnt from this - next time I will use a fixer, sit back and let him do the work, therby relieving myself of the grief - hopefully. And so it was at ElSalvador - my fixer sweated for the best part of three hours while I sat and waited. Not true - I sweated also, ending up with a t-shirt two shades darker. Same story for Honduras and Nicaragua. I dont find the border crossings particularly pleasing - but all part of the experience. Certainly one per day is plenty.
I must also confess to struggling slightly with money - or rather the relative value of money. I gave my ElSalvador fixer $10US - it was my smallest bill I had but seemed reasonable. However, later that afternoon I got my hair cut for 75cents (yes - about 40pence). Either the haircut was really cheap or my fixer must have thought that all of his Christmas´s had come at once. Actually I didnt grudge the $10 - the guy was honest and didnt rip me off. Three Brazilian guys had been charged $20 each for express clearance - they were still there when I left. I settled on $5 for my fixers after that - most grumbled disapproval but accepted it none the less. Also on the subject of money - each border crossing involves changing cash with a shady money changer. There is nothing official or alternative available. Its OK, but handing over cash and trying to haggle in the middle of the street with loads of 'hanger ons' gawking is not ideal.
Security - noticable in Guatemala, but more so in ElSalvador. A noticable police presence (they only stopped me once) and security guards everywhere - even Domino´s Pizza employ a doorman with a gun. Banks have several. Pump action shotguns seem to be the weapon of choice. My first ElSalvador hotel in Sonsonate was slightly disappointing - the security guy only has a machette - or maybe he doubled as the gardener. The next night I got it right - full security with a shotgun. I cant decide if all of this "in your face" security means things are safe or unsafe - I think its maybe carried over from a previous more unsettled time. Certainly the feeling for me is safe. Honduras and Nicaragua seem less security concious - maybe they just cant afford it.
And so it happened - Central America in a blur. Not on purpose, its just the way it works out. My next destination is Costa Rica - I have high expectations.
Click here for the latest Central America Photos
Enter your email address to receive updates to Graham Shee's trip story!
Recent Entries
Archives:
Archives:
Monthly
Archives:
Category
Now that summer is here, get On the Road! Take 30% off the Achievable Dream - On the Road! 2-DVD set until August 31 only.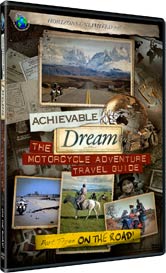 Our veteran travellers share their tips (and great stories) for staying healthy, happy and secure on your motorcycle adventure.
"A fantastic, informative and inspirational DVD."
"It's brilliant - thank you very much!"
Check it out at the HU Store! Remember to use Coupon Code 'ONTHEROAD' on your order when you checkout.
Next HU Events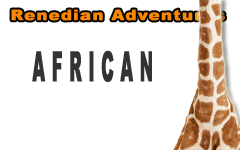 What others say about HU...
"I just wanted to say thanks for doing this and sharing so much with the rest of us." Dave, USA
"Your website is a mecca of valuable information and the DVD series is informative, entertaining, and inspiring! The new look of the website is very impressive, updated and catchy. Thank you so very much!" Jennifer, Canada
"...Great site. Keep up the good work." Murray and Carmen, Australia
"We just finished a 7 month 22,000+ mile scouting trip from Alaska to the bottom of Chile and I can't tell you how many times we referred to your site for help. From how to adjust your valves, to where to stay in the back country of Peru. Horizons Unlimited was a key player in our success. Motorcycle enthusiasts from around the world are in debt to your services." Alaska Riders

10th Annual HU Travellers Photo Contest is on now! This is an opportunity for YOU to show us your best photos and win prizes!
NEW! HU 2014 Adventure Travel T-shirts! are now available in several colors! Be the first kid on your block to have them! New lower prices on synths!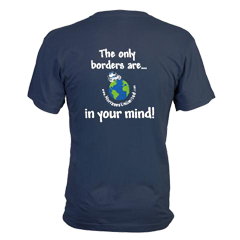 Check out the new Gildan Performance cotton-feel t-shirt - 100% poly, feels like soft cotton!

What turns you on to motorcycle travel?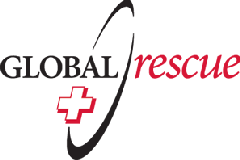 Global Rescue is the premier provider of medical, security and evacuation services worldwide and is the only company that will come to you, wherever you are, and evacuate you to your home hospital of choice. Additionally, Global Rescue places no restrictions on country of citizenship - all nationalities are eligible to sign-up!
New to Horizons Unlimited?
New to motorcycle travelling? New to the HU site? Confused? Too many options? It's really very simple - just 4 easy steps!
Horizons Unlimited was founded in 1997 by Grant and Susan Johnson following their journey around the world on a BMW R80 G/S motorcycle.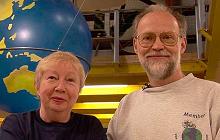 Read more about Grant & Susan's story
Membership - help keep us going!
Horizons Unlimited is not a big multi-national company, just two people who love motorcycle travel and have grown what started as a hobby in 1997 into a full time job (usually 8-10 hours per day and 7 days a week) and a labour of love. To keep it going and a roof over our heads, we run events (22 this year!); we sell inspirational and informative DVDs; we have a few selected advertisers; and we make a small amount from memberships.
You don't have to be a Member to come to an HU meeting, access the website, the HUBB or to receive the e-zine. What you get for your membership contribution is our sincere gratitude, good karma and knowing that you're helping to keep the motorcycle travel dream alive. Contributing Members and Gold Members do get additional features on the HUBB. Here's a list of all the Member benefits on the HUBB.
Books & DVDs

All the best travel books and videos listed and often reviewed on HU's famous Books page. Check it out and get great travel books from all over the world.

MC Air Shipping, (uncrated) USA / Canada / Europe and other areas. Be sure to say "Horizons Unlimited" to get your $25 discount on Shipping!
Insurance - see: For foreigners traveling in US and Canada and for Americans and Canadians traveling in other countries, then mail it to MC Express and get your HU $15 discount!
Story and photos copyright © All Rights Reserved.
Contact the author:
Editors note: We accept no responsibility for any of the above information in any way whatsoever. You are reminded to do your own research. Any commentary is strictly a personal opinion of the person supplying the information and is not to be construed as an endorsement of any kind.
Hosted by: Horizons Unlimited, the motorcycle travellers' website!
You can have your story here too - click for details!