July 04, 2004 GMT
THE THAI - MALAYSIAN BORDER
After fueling up in PINANG, 95 octane, does't that make your engine purr! I t was off the island via the bridge, definitely not the ferry, I decided to make my way to the border by the expressway, no more bloody trucks on the artery roads. Alittle over 2 hours and 140k's of uneventful riding I approach the Malay border, full of apprehension at what problems I will encounter, I entered the customs and police check points, with a big smile of course!
Suprisingly I was through in just over half an hour, at no cost, then it was across no mans land to the Thai border, a pretty female officer was suitable impressed with my 90 day visa, (obtained in Brisbane) that she stamped everything, including my Carnet, and off I went into Thailand. Two borders in less than an hour, at no cost, bloody great, just smile, it works!
HATYAI was only 64k away, so I headed up the Thai Highway to my next destination, What a difference in roads. The Thai side is just a secondary road, much the same as the secondary Malaysian roads, winding through village after village with their accompanied smells and road hazzards.
Approaching HATYAI, it gives the typical impression of a hectic bussling Asian town,not as hectic as PINANG, but still with kaotic traffic, THAI style. Just add the ubiquous motorbikes,with Thai taxis, which are converted small utes, that litterly go anywhere, even on the wrong side of the road.
I t was bloody hot by 2.00pm, so I found a nice enough hotel "THE NEW WORLD", unfortunately it was behind me up a one way street, so a did a u turn and played chicken with the approaching multitude of bikes, cars, buses, dogs and everything else that seemed to move. Anyway I survived and DORIS even got underground parking with her personal 24hr guard. The rooms were the usual standard, for $20A AC Cable TV etc. good value compared with PINANG.
The nightlife in HATYAI is a little seady, it caters for the Malay, Chinese and Thai tourist with dingy Karaoke bars and "traditional Thai massage parlours" everywhere. Not as sophisticated as BANGKOK or PATTAYA. I will spend 2 nights here,catch up with my laundry, give DORIS a check over and leave monday morning early.
THE SOUTHWEST COAST OF THAILAND
I left HATYAI with the usual protein breakfast of fried eggs and bacon for $3A, including tea and toast of course. through the hectic traffic of the city and onto Highway 4. Ashort detour after 13k and I have morning tea at a beautiful system of waterfalls at TONE NGA CHANG, well worth the 15k trip in and out.
Sitting on 100k up the 2 lane highway, DORIS is just having a leisurely cruise, I've got my feet up on the forward pegs, mounted on the engine crashbars, and for the first time in Asia, I feel totally relaxed, I even hade my MP3 player on via my ear plugs, Heaven!
I decided to check out a little beach I heard of called PAK MENG, off the road from SILKAO, I came out of the jungle and there is the beautiful ANAMAN SEA, with high limestone outcrops, just like out of a James Bond movie. It's offseason, so I managed to get myself a little bungalow by the water for $20A a night, I'll move on in the morning, after a swim and may have a look at KHO LANTA, an island just north.
Up Highway 4 and turn off road 4206 to BAAN HUAHIN and take the ferry to KHO LANTA NOI. Well I have come close to kangaroos, buffalos, camels, emu's and even the odd wombat, but never 6 cows, tied together, wandering across the highway between two houses, while I am passing a truck at 120k/h, a bit different from OZ. Just clamp on the brakes, hope there is no oncoming traffic and miss the last cow by centremetres, riding in Thailand is unusual!
KHO LANTA is possibly what PHUKET or KHO SAMUI was like in the past, before there tourist maturity, I had the place virtually to myself, a few German tourists, but most shops and restaurants were shut, except for a bar which also served food.
Alot of development is taking place and it won't take long before it looses it's innocent's.
Stayed at the Sea View Resort, in a nice AC bungalow right on the water, for $20A night. After 3 days I needed a change of pace, so the next destination, PHUKET.
I have heard so much about this place that I was imagining a beautiful tropical island that words could not describe.
God I was disappointed! some lovely beaches, VERY touristy, especially PATONG beach, little brother to BANGKOK and PATAYA, especially the night life.
Same same as they say, stayed here for 7 days, I was only going to stay for 3, but its off season and the amount of promotions on for accommodation is unbelievable.
Ended up paying for 4 nights, including breakfast and got 3 for free! A good enough hotel, 2 minutes from the beach, with pool and secure parking for, you guessed it $20A a night.
I met a couple from Sydney, she was in Thailand for a boob job, she got the whole lot done, including a 10 day holiday for her and her husband for less than the cost in SYDNEY, makes you think, how expensive living in OZ is.
2/07/04. KHAO SOK NATIONAL PARK AND ON TO KHO SAMUI.
For the past 2 days I have endured nothing but tropical rain storms, so I decided to have an early night (no European Football) and head northeast to KHAO SOK. It rained most of the way, but the scenery was well worth the uncomfortable ride, it is absolutely breathtaking, I turned off Highway 4 and into a river valley so lush, it looked like Jurrasic Park! I got a liitle bungalow for the night, purched over a river with the water litterly running underneath me. The consistant sound of the water gave you the allusion of heavy rain on the roof, just great for a good nights sleep, even though it rained all day, this place is special and I fully recommend it, what a contrast to PHUKET.

July 24, 2004 GMT
COMPLETION OF STAGE 2 SINGAPORE TO KOH SAMUI
Singapore to Koh Samui, total distance 2240km, and if you want to travel non stop it will take you around 33 hrs. Well thats what my GPS says!
I caught the vehicle ferry from DON SAK on the main land, about 70k east of SURAT THANI, it cost 90b and takes about 1.5 hra to THONG YANG on the west coast of SAMUI.
I gave my old mate Ken a call on the mobile and he had arranged a good room 2 minutes from LAMAI BEACH, a brand new appartment building for 600b ($20A) a night, good value for LAMAI. I have always had a good feeling about SAMUI, even though it has got more touristy over the years, perhaps its the hospitality of Ken and his wife Moo or the beautiful sandy beach of LAMAI.
Ken is the manager of the "Weekender Resort" at LAMAI, and also happens to be the Honorary Australian Consol for the area, not bad for a guy in his 70's who came to Thailand to retire! So if your over this way, call in and say hello, he always loves a yap with a fellow Aussy ove a cold VB.
Well I have travelled over 7000k so far, and just when you think you have experienced most crazy things in life. Up comes along the Thailand Traffic Police. As everyone knows who has ridden a motorcycle in Thailand, a helmet is compulsary for the rider only, apparently no one else gets hurt in an accident, even riding 3 up with a baby! Well hardly anyone rides here with a helmet, especially tourists, and I am one of the guilty parties,against all the riding rules that I have abided by in OZ, here I am riding along CHAWANG BEACH in a pair of shorts and sandles, when a German guy rides past shouting out "were is your helmet", I thought "bloody cheeky bastard" and give him the finger, well just around the corner, outside the local police station, the cops have a road block, pulling over all bike riders with no helmet.
There was about 100 people of various nationalities lined up to be booked and fined 200b, including 2 other young Aussies, who found a shop nearby and bought a 6 pack of beer, and merrily downed a few inside the police station, the cops just shook their heads, took our money and let us ride away. Rumours are they use the money for a pissup, and they do it at least once a week.
Well I have been on Koh Samui for the past 2 weeks, and its time to move on, I 've caught up with my old mate Ken, and made a few new friends, got a good tan up, and even went to a Rotary Diner at a 5 star hotel, dressed in one of Ken's old suits, now rember he is 70 years old, 5'8" and a slightly different size than myself, I also had to wear my motorcycle boots, but no one noticed in the dark!
19/7/04
THE START OF STAGE 3 - KOH SAMUI TO CHIANG MAI AND BEYOND
I left around 10.30am, just after a huge rain storm, and caught the vehicular ferry for the mainland. After a high speed expressway ride of 583km I arrive at HUA HIN.
This part of the Thai Highway isn't bad, however the abundance of trucks and "Farmer Namtaan's" (that's Brown in Thai) doing 80k is a total contrast to the maniac car and ute drivers doing 140k on the outside lane. I even come across the Thai equivalent to Ozzy road kill, dead dogs every few k's.
Highways in Thailand usually have 2 lanes each way, with a 3m green section in the centre for drainage etc, there is also a small lane on the kerb side for motorcycles, what the locals do, is build a totally illegal makeshift bridge over the centre and surprise you by creeping out behind a small tree on their bikes and play chicken, by crossing the road. They also have a habit of going up the motorcycle lane the wrong way, This lane is also used by cars and the ocassional bulldozer, also going the wrong way!
I arrived in HUA HIN around 7.00pm in the dark, never again will I ride on Thai Highways after dark, they drive even more erratic when the sun goes down. Booked into a good hotel for a few nights, and had a look around the town.
HUA HIN is famous for the Royal Families summer holiday house, and its proximaty to BANGKOK, so it's very popular with the local Thai's. As a beach resort it's ok, tidy compared with some resort towns, the beach is one of those sandy strips that is very flat, so the tide goes out a long way, leaving a long hot walk to the water. it suits the Thai's, because most of them can't swim.
Leaving HUA HIN, I got stopped by the local Highway Patrol at a road block, he approached me with a very official book and pen, ready to book me for something, until I took my helmet off, seeing that I was a foreigner, checked out my Ozzy number plate, then asked me "how much is that" pointing to my GPS, I replied "GPS?" with a smile, and he says "ok", and waves me on.
21/4/04
KANCHANABURI and the RIVER KHAI, 220k's later, I feel totally stuffed because of the deisel fumes, I finally arrived at the river front around lunch time, my ears are immediately confronted with Thai Disco Music, keep in mind this is around 12.30pm lunchtime, looking out over the river 3 barges approached, all tied together, the Bass music is intense as about 200 Thais are boogying away, after about 20 minutes they get off the barges, jump on a few buses and just disappear.
The government has spent a lot of money on tourism for the area, new waterfront, restaurants etc, and as you get closer to the bridge, you can see the incredable difference to when I was here 4 years ago. There is also a new museum, Thai style, as you wander through the pretty impressive building, (at the time of writing, not quite finished)it just shows you what the Thais thought of W11. A total different outlook than the West, They initially didn't think the Japs where that bad,only passing through, they did'nt rape the women, they brought their own, payed the locals to work, and generally brought commerce and a much needed railway system to the area. I t was only after the acceleration of the project, later on in the war, that the atrocities began.
However they have a very Budhist view of the war, even when the yanks finally bombed the shit out of the bridge, and the Japs sent hundreds of prisoners to stand on the bridge, presumably to try and stop the bombers. It failed and many prisoners of war got blown to hell. note that there wasn't many yanks in the prison camp.
I ended up staying at at type of motel usually found in OZ, about $10A, this place had AC, TV, and a carport for DORIS, it also had a huge night club at the entrance, it was off season and didn't look like it was operating, that was until about 9.00pm, I was walking back from a Thai restaurant, and was invited in by a beautiful girl called Pawn, (rain in Thai), so in I go, the place is the size of a small bowling club, and looks like a wild west saloon bar inside, with a great big stage.
I ordered cheap Thai Whiskey and soda and settled in to see what would eventuate, remember, I was all alone at "the ranch", smoking cigars and drinking cheap whiskey, all of a sudden the disco comes alive and belts out a Thai version of Gary Moores "Got the blues for you", I was settling right in by now when the stage lights up and out comes about 10 Thai girls in 6" heels and 3" shorts, remember I am the only person in the place. They all take turns in singing Karaoke in Thai, and as more customers appear, sit down beside them and help them drink their beer. I am the only sucker on my own (thank christ) I have to get up early in the morning.
Just when I was about to leave an Elephant appears with its Mahut just outside my window, it had a headlight attached to its head and a flashing tail light swaying off its tail. I bought a few bananas off it's handler and fed the beast, things arn't going too well for the big buggers in Thailand, they are a beautiful animal, out moded by technology.
Next morning, off to Kamphaeng Phet and the ancient city. Another short run of around 250k and I arrive at a quaint little town, just off the highway, I wanted to stay here for a night so I could have a look at the UNESCO world heritage listed ruins of the ancient city.
I wasn't disappointed, unbelievable what the Ancestors of the Thais achieved over a 1000 years ago. Bloody smart cookies. Stayed in a good hotel for the night the TV was all in Thai, so I listened to some music and caught up with my reading.
Tomorrow CHIANG MAI.

Enter your email address to receive updates to Tom Forde's trip story!
Recent Entries
Archives:
Archives:
Monthly
Archives:
Category
NEW! HU 2015 Motorcycle Adventure Travel Calendar is now available! Get your copy now for some terrific travel inspiration!
HUGE, 11.5 x 16.5 inches, beautifully printed in Germany on top quality stock! Photos are the winning images from over 600 entries in the 9th Annual HU Photo Contest!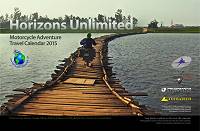 "The calendar is magnificent!"
"I just wanted to say how much I'm loving the new, larger calendar!"
We share the profit with the winning photographers. YOU could be in the HU Calendar too - enter here!
Next HU Events
NEW!

USA Virginia: Apr 9-12, 2015
Take 40% off Road Heroes Part 1 until October 31 only!
Road Heroes features tales of adventure, joy and sheer terror by veteran travellers Peter and Kay Forwood (193 countries two-up on a Harley); Dr. Greg Frazier (5 times RTW); Tiffany Coates (RTW solo female); and Rene Cormier (University of Gravel Roads).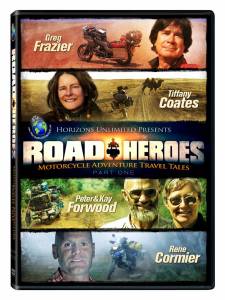 "Inspiring and hilarious!"
"I loved watching this DVD!"
"Lots of amazing stories and even more amazing photographs, it's great fun and very inspirational."
"Wonderful entertainment!"
Check it out at the HU Store! Remember to use Coupon Code 'HEROES' on your order when you checkout.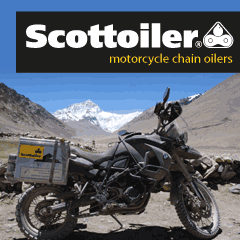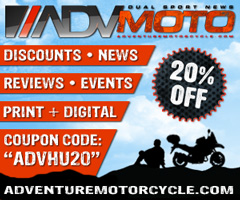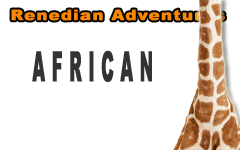 What others say about HU...
"I just wanted to say thanks for doing this and sharing so much with the rest of us." Dave, USA
"Your website is a mecca of valuable information and the DVD series is informative, entertaining, and inspiring! The new look of the website is very impressive, updated and catchy. Thank you so very much!" Jennifer, Canada
"...Great site. Keep up the good work." Murray and Carmen, Australia
"We just finished a 7 month 22,000+ mile scouting trip from Alaska to the bottom of Chile and I can't tell you how many times we referred to your site for help. From how to adjust your valves, to where to stay in the back country of Peru. Horizons Unlimited was a key player in our success. Motorcycle enthusiasts from around the world are in debt to your services." Alaska Riders

10th Annual HU Travellers Photo Contest is on now! This is an opportunity for YOU to show us your best photos and win prizes!
NEW! HU 2014 Adventure Travel T-shirts! are now available in several colors! Be the first kid on your block to have them! New lower prices on synths!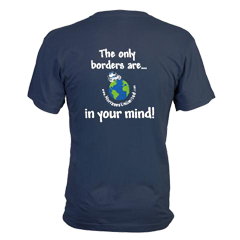 Check out the new Gildan Performance cotton-feel t-shirt - 100% poly, feels like soft cotton!

What turns you on to motorcycle travel?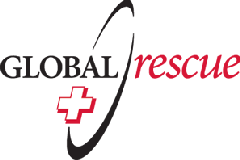 Global Rescue is the premier provider of medical, security and evacuation services worldwide and is the only company that will come to you, wherever you are, and evacuate you to your home hospital of choice. Additionally, Global Rescue places no restrictions on country of citizenship - all nationalities are eligible to sign-up!
New to Horizons Unlimited?
New to motorcycle travelling? New to the HU site? Confused? Too many options? It's really very simple - just 4 easy steps!
Horizons Unlimited was founded in 1997 by Grant and Susan Johnson following their journey around the world on a BMW R80 G/S motorcycle.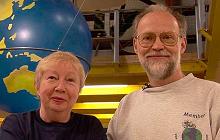 Read more about Grant & Susan's story
Membership - help keep us going!
Horizons Unlimited is not a big multi-national company, just two people who love motorcycle travel and have grown what started as a hobby in 1997 into a full time job (usually 8-10 hours per day and 7 days a week) and a labour of love. To keep it going and a roof over our heads, we run events (22 this year!); we sell inspirational and informative DVDs; we have a few selected advertisers; and we make a small amount from memberships.
You don't have to be a Member to come to an HU meeting, access the website, the HUBB or to receive the e-zine. What you get for your membership contribution is our sincere gratitude, good karma and knowing that you're helping to keep the motorcycle travel dream alive. Contributing Members and Gold Members do get additional features on the HUBB. Here's a list of all the Member benefits on the HUBB.
Books & DVDs

All the best travel books and videos listed and often reviewed on HU's famous Books page. Check it out and get great travel books from all over the world.

MC Air Shipping, (uncrated) USA / Canada / Europe and other areas. Be sure to say "Horizons Unlimited" to get your $25 discount on Shipping!
Insurance - see: For foreigners traveling in US and Canada and for Americans and Canadians traveling in other countries, then mail it to MC Express and get your HU $15 discount!
Story and photos copyright © All Rights Reserved.
Contact the author:
Editors note: We accept no responsibility for any of the above information in any way whatsoever. You are reminded to do your own research. Any commentary is strictly a personal opinion of the person supplying the information and is not to be construed as an endorsement of any kind.
Hosted by: Horizons Unlimited, the motorcycle travellers' website!
You can have your story here too - click for details!