Archives
June 09, 2010 GMT - The End Times
2.6.10 Vancouver, Canada . . Oof! I forgot to mention that Yosemite National Park is AWE-OID. For future reference, some of it remains closed (i.e. snowbound) until sometime in May, but if you have to pawn your teeth to see...
June 09, 2010 GMT - A Distant Overture
24.5.10 Seattle, WA. . . What in tarnation...? . Her Maj and I roll into Frazier-town at 5pm on Sunday. She's as frantically enthusiastic about everything as the day she was born; I've got damp knickers, and not in a...
May 28, 2010 GMT - A Burst Of Dirty Thunder
4.5.10 San Francisco, CA . Yosemite, one last time. Amazoid. . The Most Ridiculous Rumour Involving Mis-Casting I've Ever Heard, #1: Someone on the internet says that, before Matt Smith was cast as The Doctor, one of the contenders was...
May 28, 2010 GMT - Dork Of The Town
30.4.10 Mariposa, CA . . I'm sitting at the bar in the 49er Club, owned and run by the enigmatic, shades-indoors-in-a-good-way (i.e. "I did stupendous amounts of acid 40 years ago and I actually HAVE to wear them") Randy, when...
May 28, 2010 GMT - It Didn't Happen In Monterey
24.4.10 Monterey, CA . . At last! Microwave Cheese-On-Toast. *literally dies* . Before we go any further, I'd like you to look at this photograph of a food product I saw in a supermarket in Arizona, and reflect upon the...
May 14, 2010 GMT - MRI Scanner
San Simeon, CA. 23.4.10 . "Oooh! You don't want to leave today dearie! Terribly high winds on the way!" warns the landlady as I pack up in Flagstaff. "Pshaw!" I think. "I've ridden through Patagonia don'cha know. No man's put...
April 12, 2010 GMT - Utah Be Ah Goonah
21/3/10 Moab, Utah . The northern end of New Mexico is pretty. Colorado is stunning. Utah is something else entirely. It's a lesson in not thinking "the last place was amazing - next one's boundabe crap". . . Southern Colorado...
April 12, 2010 GMT - High Plains Snifter
16.3.10 Farmington, New Mexico . . The beer in the Three Rivers brew-pub in Farmington is astonishing, and consequently I find myself astonished up to the eyeballs. The music, however, is weird; either lame and sometimes explicitly racist 90's country,...
April 01, 2010 GMT - Biloxi Blues
8.3.10 Santa Fe, New Mexico - "Fat Tire" is, I hope you'll agree, a fabulous name for a foamy amber whistle-wetter. I suppose it's called that because it makes you a) fat and b) tired. Well done, anyway, to Santa...
April 01, 2010 GMT - Speak Plainly, You Damned Imbecile
5.2.10 Soto La Marina, Mexico . Apart from the towel, with which a 14th century Dutch farmhand would have been embarrassed to be caught wiping off a sow's teats, Hotel Meda in Panuoco isn't too bad. OK - it stinks,...
March 26, 2010 GMT - Double Fantasy
18.1.10 Mexico City - Excellent things about Mexico City: 1. 7-Eleven "Big Lunch" sandwiches. While "Small Lunch" would, in all fairness, sum up the defining attributes of these superbly fresh brown-bread starvation-attenuators more accurately, they are easily the least disappointing...
March 26, 2010 GMT - Carry On My Wayward Son
6 Jan 2010 Tuxtla Gutierrez, Mexico - - However sated you are with Mexican crooners, can I suggest you don't snap, get up from your table, find the one Doors CD among the 2000 Los Amigos Borrachos recordings, and put...
January 05, 2010 GMT - Goodwill To All Men Except You.
23.12.09 San Cristobal de las Casas, Mexico I line up the camera to get a shot of the "Beer & Tacos" sign just as Victor Bloody Meldrew lurches out of the doorway. He's a cantankerous American nut-job, 65-ish and bald...
January 05, 2010 GMT - The Embalmer
28.11.09 Cancun, Mexico Trade: di-methyl-hydroxy-loperamide. Street: Imodium. These pills are valued at two quid, and amazingly - against all intestinal logic - they work even if you've "got one in the chamber", acting like a rectal Super Slurper and turning...
January 05, 2010 GMT - I Don't Belize It.
25.11.09 Escarcega, Mexico I have to be in Cancun on Sunday to meet Naz, last seen in Buenos Aires. It would've been quicker to go through Belize, but sod that; it's $200 to get a bike in and the cop...
January 04, 2010 GMT - Palenque To Go Round.
23.11.09 Palenque, Mexico. If you spent the late 1980's in Britain drinking newly-imported, skinny-necked 355ml bottles of Corona at 2 quid a pop, you were, quite transparently, a twat. A worthless, pink-shirted bozo, suckling at Lord Fashion's distended purple teat...
January 04, 2010 GMT - Lord Of The Wrongs.
21.11.09 Huehuetenango, Guatemala "How long you wanna stay? Like, the whole night? With sleeping?" asks the hotel manager in response to my request for a discount rate. What the dickens can he mean? Why would I not want to stay...
January 04, 2010 GMT - Insect Karma.
18.11.09 Antigua, Guatemala As my left forearm metamorphoses from golden-haired willow sprig into fat, scarlet, insanely itchy rugby ball, I'm forced to hold back a spring tide of superstition. Superstition, as you know, is belief without evidence. Often reinforced by...
January 04, 2010 GMT - Tikal On The What?
15.11.09 Rio Dulce, Guatemala Major Mike "Mad Dog" Anderson - ex RAF Search-and-Rescue, British (as opposed to English) to the bone - wins first prize in the "what's the coolest thing you can have strapped to the back of your...
January 04, 2010 GMT - Hello Dark Stuff My Old Friend.
4.11.09 Antigua, Guatemala. Hopped-up on hell-terror and foamy-mouthed with the fatalistic death-worship of Catholicism they may be, but those Guatemalan buses sure are colourful! --- The squitters - the runs, the trots, the ol' sepia fire-extinguisher, you know - reappear...
January 04, 2010 GMT - Hey! Gotta No Respect!
2.11.09 Jutiapa, Guatemala After a finger-smacking, lip-sucking breakfast of spicy beans and a chicken omelette (eggs 'n' chicken - it's a bit wrong, isn't it?) I say "ta-ra, chuck" to San Salvador and zip off to the Guatemala border. A...
December 23, 2009 GMT - Kirsty Wark's Pet Subterranean Mammal From Gdansk*
26.10.09 Somotillo, Nicaragua/Honduras border. Effective Smoking: Tips For Central America #1 in a series of, I would think, two at most. Pall Mall; widely available and a better choice than both Marlboro (less emphysema-y) and Belmont (less disgusting). But if...
October 22, 2009 GMT - One Legged Groove Machine
11.10.09 Rivas, Nicaragua Is that Shakira video (the one where she's wearing a mono-leg "jump"-suit, when she's not wearing a leotard that's precisely the same colour as her skin) making anyone else feel a bit "off" in the morality department?...
October 22, 2009 GMT - Moving Pig-tures
10.10.09 Liberia, Costa Rica A cow, ironically Last major stop on the north-west highway to Nicaragua, and it's a smiley little town with a freakishly ugly church and a helluva way with a pork chop. I arrive five minutes before...
October 21, 2009 GMT - (Not) Breakin' The Law!
2.10.09 San Jose, Costa Rica People who have, at one time, been truly excellent pop stars, but have later revealed themselves to be horrible little bastards: 1. Gary "I love Thatcher" Numan. 2. Gary "I love pre-teens" Glitter. Hold tight!...
October 21, 2009 GMT - Rum, Lobstery And (Being On) The Lash
22.9.09 David, Panama The Stahlratte Oh Balboa! To understand quite how good this 4.8%, moreish Panamanian brew can be, you should: a) spend 4 days tossing on the Caribbean, performing acts of borderline self-harm with a quite extraordinary quantity of...
October 21, 2009 GMT - Why Are Pirates Called Pirates?*
21.1.09 Santiago, Panama You might even conclude that I deserve to 'ave me collar felt, doing just over double the speed limit on the first stretch of proper road in an unfamiliar country. My attorney's rebuttal (or summink) will centre...
August 22, 2009 GMT - The Curse Of Bogota.
7.8.09 Valdivia, Colombia Bogota eh? Not a pretty name, and it's not a pretty town. The weather's a bit grim too; and you'd have to be dear old Ferdy Magellan to find your way from the outskirts to the centre...
August 21, 2009 GMT - Pretty Vacant
8.7.09 Cali, Colombia We've ascertained, haven't we, what the Worst Song In The World is already. But what's the Other Worst Song In The etc? Spot on! And well done. It's What's Going On by 4 Non Blondes. -It's a...
August 21, 2009 GMT - Charlton Heston Put His Vest On
6.7.09 Popayan, Colombia Mincing Moses! It looks like the rumours about Colombia may be true! I'm only in the south, but the vibrating greenness of the mountains, the mood-bumping warmth of the people, the eye-popping, shirt-testing Oh-My-God-ness of the honeys,...
August 21, 2009 GMT - And God Created Woman (Except Not)
4.7.09 Pasto, Colombia The word "hooray" scarcely seems adequate Sundown in the main square, Pasto. It's cool (jacket on = sitting outside) and dry. What exactly do I fancy? Strong coffee with spirituous liquor sounds about right. I order one,...
August 20, 2009 GMT - It's Too Late To Lose The Weight You Used To Need To Throw Around
1.7.09 Ibarra, Ecuador In the summer of 2007 I flew to Zakynthos on a whim (and back on an Airbus A300 - still a great gag! Sorry...) and spent two scintillating, Heineken-cooled weeks crisping up on Nature's Griddle. My conscious...
August 20, 2009 GMT - Poker Stars (And Blackjack Hacks)
29.6.09 Quito, Ecuador Cuenca is the first town in South America where I've seriously thought "I could live here." The Eucalyptus Cafe (actually a top-drawer pub) is the centre of activities, and it bullets its way into the Top Five...
August 19, 2009 GMT - Swell Maps
15.6.09 Saraguro, Ecuador. Bloody cartographers! Lower than pigs, the lot of 'em. Graceless, bovine clods! According to my map of Ecuador, there is but one road north out of Loja towards Cuenca - the Panamericana, an asphalt strip running from...
June 13, 2009 GMT - Who Loves Ya, Baby?
11.6.09 Catamayo, Ecuador I stagger home at 10pm from Bar Lovely in Happyville and decide it's time for a haircut. I'm armed with an electric razor and sheer, bloody-minded, booze-enhanced willpower. I am, literally, Mad Britney, with way less cash....
June 13, 2009 GMT - You're My Favourite Waste Of Time.
9.6.09 Colan, Peru Hang a left (or "turn left" for those of you that don't regularly sport Wayfarers or believe that Teen Wolf is the second greatest movie of all time) off the Panamericana just after Piura, and 30 miles...
June 13, 2009 GMT - Power, Corruption and Lies.
4.6.09. Trujillo, Peru "You have committed two serious infractions señor, and the fine, with a receipt, amounts to 375 Peruvian Soles (75 GBP)", barks the uniformed shortarse in the layby (just after the tollgate 150 miles north of Lima*). Bingo!...
June 13, 2009 GMT - Screw PETA.
31.5.09. Pisco, Peru The plan - come to Pisco and go ape on Lord Cocktail, the Pisco Sour. I hit the oddly-named Afro Cafe and suck down the first one. It's nectar with balls. The second one's nearly as good,...
June 07, 2009 GMT - Unnerving Mattress.
28.5.09 Nazca, Peru. I'm sorry, truly sorry, if your grandparents perished in an unheated Middlesborough council flat last January, but if it's any consolation, riding them around on the back of a motorbike at 14000 feet after sundown wouldn't have...
June 07, 2009 GMT - Reed All About It
8.5.09 Puno, Peru. Call me a hideous travesty of a bastard if you like, but why doesn't everyone in the world just listen to "Exodus" all the time, to the exclusion of everything else (except, maybe, once a week, the...
May 08, 2009 GMT - Voodoo Soup.
30.4.09. La Paz, Bolivia. The sensible thing to do, altitude-sickness-wise, is to ascend to anything over about 9000 feet slowly, taking things very easy and watching for symptoms all the while. Not go from sea level to 15500 feet in...
May 08, 2009 GMT - Starry, Bra-ey Night.
16.4.09 Iquique, Chile. San Pedro de Atacama is set in the sort of surroundings that the kind of people that describe things as "deeply spiritual" would describe as "like, rahlly rahlly spiritual". I don't want to upset anyone's moral apple-cart,...
May 08, 2009 GMT - Five Glorious Years.
10.4.09 Antofagasta, Chile The great thing about Chile - and Britain - is that you're never too far from the sea. I break my personal trail-bike distance record today and spurt 350 sun-soaked, but relatively cool miles through the Atacama....
April 10, 2009 GMT - Let's Go To Work. Or Bed.
27.3.09. Santiago, Chile. Having timed my arrival in Santiago to coincide precisely with my birthday - and been out by only a day, idiocy buffs - I sense raucous behaviour on the horizon. The fact that my good pals Drew...
April 10, 2009 GMT - Giggedy-giggedy-GOO!
16.3.09. Temuco, Chile. It all starts to seem like a spectacular dream at the moment that C (21 and saucy - remember?) whips out her "Family Guy" downloads, including the one where Peter gets a prostate exam ("He took my...
April 10, 2009 GMT - Staring At The Sea.
9.3.09. Valdivia. Hot, blue days roll by, spiced by saucy rides along the very, very bike-friendly road to Los Molinos for more piles of seafood and quite a lot of staring at the sea and grinning. Cool black nights fizz...
April 10, 2009 GMT - Ah Cayn't Git Enough O' Your Grub.
28.2.09. Valdivia. Superb things about Chile, currently #1 in my list of magnificent places (apart from Tokyo, which is, of course, in a special super-league with Zanzibar and Ramsgate Harbour *cough*); 1. The grub. Ceviche Marino is probably the tastiest...
April 10, 2009 GMT - Another Perfect Day.
27.2.09. Valdivia, Chile. I wake up in Puerto Varas at 8.30, so full of beans that a bit of bean-sick almost comes out. It's misty and chillsome, and I've a feeling La Fluffita is only going to give me one...
April 10, 2009 GMT - Live Long And Prosper, Hopefully.
24.2.09. Puerto Varas, Chile. There's a gigantic volcano just over the lake from my bed. Easy on the eye, sure, but given that the one just down the road in Chaiten went absolutely apeshit a week ago, I'm inclined to...
March 22, 2009 GMT - Queensberry Rules, Old Boy?
21.2.09. Puerto Montt, Chile This is how it begins... And this, more often than not, is how it ends... James here is a marvellous cove from somewhere called California. On our second night at the OK Corral I'm impressed and...
February 20, 2009 GMT - I've Got Crabs!
19/2/09. Puerto Montt, Chile. Claws and so on. Do you see? And *slaver* they're dizzyingly good. I imagine I could eat just crab, three times a day, for - let's see - two months. The "starter" shown is three quid,...
February 17, 2009 GMT - H2. Oh!
16/2/09. Castro. Sorry, sorry, sorry about the title... but last night I'm sitting all on me lonesome in Ottoschop, and around the nine-ish mark two lovelies bowl in and order a 2.5 litre tower-jug of Kunstmann. They're already tight-ish from...
February 17, 2009 GMT - Oh! My Uvula!
15.2.09. Castro, Chiloe, Chile. English people over the age of about 35 (at least the ones I like) learnt the hard way that they had to drink the required number of pints by 11pm, during the dark but character-building days...
February 09, 2009 GMT - Flying High, In The Summer Sky.
4.2.09. Coyhaique, Chile. Before attempting to ride the Carretera Austral, do make sure you don't want to go to the lavatory even a little bit. The frantic shuddering produced by the washboard road surface will loosen anything you might have...
February 09, 2009 GMT - I Thought It Was Over But It's Not.
30.1.09. Perito Moreno, Argentina. Pics from Chile, words from Argentina. Strange days indeed. Just as, famously, there's a fine line between clever and stupid, there is only the narrowest of demarcations separating tearful, panicky dismay from demented, sky-punching euphoria. I...
February 09, 2009 GMT - Out Of The Blue (And Onto The Black)
27.1.09. Bajo Caracoles, Argentina The bar at the petrol station (and why not?) in BC is a hive of inactivity. I've done 138 miles of Ruta 40 today without falling off, so I'm going to sit here, idle as a...
February 09, 2009 GMT - We Are The Dead
9 Jan 09. Punta Arenas, Chile "The second-best cemetery in South America", says the guidebook, so off I trot in search of mortality kicks. It's cool, but a definite second to the "best" one - Recoleta in Buenos Aires, a...
January 06, 2009 GMT - All You Need Is The Walrus Of Love.
30/12/08. Porvenir, Chile I have, for the first time ever, done myself up with a Lemmy beard and left the house without removing it. Now that it's here, much like a newborn infant, I don't quite know what to do...
January 06, 2009 GMT - I Won't Pay Your Price.
30/12/08. Porvenir, TDF, Chile. The smell of freedom, on the glorious morning I finally get out of Rio Grande, is the smell of somebody else's B.O., thanks to the rarely-laundered towel I'm provided with at the hotel. It's not until...
January 06, 2009 GMT - Are You Published?
19/12/08 Rio Grande, TDF, Argentina. None of your rubbishy Japanese TV's in TDF One of the things I miss about Britain - the You of Kay - is the opportunity to watch "Withnail & I" at least once a month,...
January 06, 2009 GMT - Do Mention The War.
17/12/08 Rio Grande, TDF, Argentina. It's 175 miles from the petrol station ("gas outlet" if you prefer) in Rio Gallegos to the next one, just over the Chile/Argentina border in San Sebastian, Tierra Del Fuego. My petrol tank goes to...
January 06, 2009 GMT - Mechanical Sympathy.
14/12/08 Rio Gallegos, Argentina 800 miles into the gale-blasted flatlands of Patagonia, there's a sign at the side of the highway depicting a tree bent over by the wind. So that's it! I wondered why I was leaning over at...
December 22, 2008 GMT - The Hills Have Eyes.
Sierra De La Ventana, Argentina. 29/11/08 An evening of lager and cigarettes at a pavement table near, if not quite in, some mountains. How ineffably winsome! I hear you respond. And it is, despite these facts: 1. I am sitting...
December 22, 2008 GMT - The Silver Seas.
Mar Del Plata. Argentina. 23/11/08. A single-handed Budweiser-guzzling competition - man against barrel - leads to a late night steak with a wine "salad". Sleep, in a bed that international laughing-stock Tom Cruise would find restrictive, is hard to come...
December 22, 2008 GMT - I Think An Evening At The Crow...
21/11/08. Pinamar, Argentina. So it's bye bye C and hello AT. My 10-year-old, 35,000 mile Africa Twin which I bought on eBay and am somehow expecting to get me to Canada, has been nailed up inside a dusty crate for...
December 22, 2008 GMT - Ferry Bad Title Indeed.
Colonia, Uruguay. 30/10/08. Wait "up"! I almost forgot an entire country. Among the most debonair of my chums is Robert, who flies to BA on a whim (and back on a 747 ha ha ha etc). We spend a few...
December 22, 2008 GMT - Film Review.
23/10/08. BA. Panic Room, 2004-ish. Really should be called "I am mesmerized by Jodie Foster's chest and as a consequence have no idea what is going on". Five stars. 26/10/08. BA. One bowls fairly carelessly down the emerald avenues of...
December 22, 2008 GMT - An Open Book With Well-Thumbed Pages
13/10/08, BA I am 42 and my willowy days are behind me. C. is 20, raven - haired, fulsome of form and saucy of eye. Battle lines are drawn up in The Gibraltar, and an evening skirmish at my place...
December 19, 2008 GMT - First Things First
Buenos Aires, 8th Oct 2008 In the beginning, there was darkness. And the Air Comet flight attendant said Let There Be Light. And warm mushrooms were served at 5 am somewhere over the South Atlantic. There was much wailing...
March 02, 2006 GMT - Rock And Roll Will Never Die
18.12.05. Swellendam, South Africa. After it survived over a year of being carted across the worst roads in the world, keeping me entertained in the ghastliest, most joy-sucking rat-pits on the planet, some piss-swilling, dog-faced, son-of-a-thruppenny-strumpet, thieving, pig-arsed, cat-wanking shit-sucker...
March 02, 2006 GMT - Nkosi Sikelel' iAfrika
8.12.05. East London, South Africa. Welcome to South Africa Massive steaks. Poor quality mega-lagers (like Castle, SA's version of Fosters). The best burger chain in the world (Steers). Some repressed bigotry. Thunderstorms so violent that you fall out of bed...
March 02, 2006 GMT - I (Don't) Wanna Live Forever
18.11.05. Maputo, Mozambique. The Mozambique version of "Pop Idol"* is called "Fama Show". The theme, ah, tune, goes "Farmer Show! Farmer Show!", which is good because one or two of the contestants have something of the barnyard about them. A...
March 02, 2006 GMT - Being Boiled
5.11.05. Tete, Mozambique. Not much money Just before the bridge over the mighty Zambesi, there's a campsite called "Jesus e Bom"; "Jesus is Good" in Portuguese. Now then, Jesus may well be very good indeed - who am I to...
October 25, 2005 GMT - A Bic Of Alright.
22/10/05. Lilongwe, Malawi. If you spend a year travelling across Africa, at some point you really are going to have to go for an HIV test. That's just the way it i-i-is. Some things will never chaaange. Why are you...
October 25, 2005 GMT - Africa Fatigue.
20/10/05. Lilongwe, Malawi. A strange mood descended on me just after the first anniversary of leaving the UK. Months 1-12 were (on the whole) just a barrel of larfs. Then Month 13 turned weird on me. Suddenly I got bored...
October 25, 2005 GMT - Where Do We Go From Here?
3/10/05. Karonga, Malawi. I meet another overland truck at the last petrol stop in Tanzania. Expectations go guts-up - they're enthusiastic and friendly! Wow! Kuche Kuche, at 3.7% ABV, is an all-day-long beer along the lines of Senegal's Gazelle, and...
October 25, 2005 GMT - Britain's Stupidest Man.
2/10/05. Mbeya, Tanzania. Nippers bunk off school to say hello Being 6'3" is great. Y'know, calling anyone under 5'10" "Ronnie Corbett" and helping old women reach the medicated lavatory tissue from the top shelf; but there is a down side....
October 25, 2005 GMT - I've Got A Bike, You Can Ride It If You Like. Actually No You Can't.
25/9/05. Stone Town, Zanzibar. Back to the port for a ferry tomorrow and the three day ride to the Malawi border. In Jambiani yesterday the 1000th person of the trip asked me if they could have a go on my...
October 24, 2005 GMT - A Country Place No-One Knows About.
8/9/05. Stone Town, Zanzibar. On the potato boat to Zanzibar Sowanyway! I'm tootling down the road at - oh I dunno - maybe 200mph*, trying to find Bububu Beach (is it BOObubu, BuBOObu, BubuBOO, or maybe BOOBOOBOO? I don't know,...
October 24, 2005 GMT - Just Deserts
5/9/05. Tanga, Tanzania. The Kenya/Tanzania border crossing is a walk in the park, relatively. No bribes, no "road tax" (not even the $20 I legitimately owe the government of Kenya), very few moneychanging touts and several well-wishing officials. It's followed...
October 24, 2005 GMT - Pimp My Ride.
26/8/05. Nairobi. 13,000 miles from Islington. Time to strap a dead animal on. There's an undercurrent of Satanic beastiality about climbing aboard now. I like that. There is a slight wet-arse problem when it's been raining, but after 10 months...
October 24, 2005 GMT - The Raft Of The Medusa*
20/8/05. Nairobi, Kenya The Uganda loop (Jinja - Kampala - Murchison Falls - Kampala - Jinja) is complete. Everyone does it, and they do it because it's great. Uganda is the best African country so far. The people are cool...
October 24, 2005 GMT - I'm Getting The Fear
11/8/05. Kampala, Uganda. Back to the capital for a few days of R&R, bike maintenance, big-city necessity purchasing and mental preparation for the frankly terrifying white-water rafting at Jinja. It's supposedly the second most hairy bit of rafting in the...
August 13, 2005 GMT - Sauce For The Goose.
9/8/05. Murchison Falls National Park. 120 miles of reasonable tarmac and 100 miles of baboon-strewn dirt track from Kampala to Murchison. I've been in Uganda three days and it's very endearing. Kampala is a proper city. Jinja has death-defying white...
August 13, 2005 GMT - A River Runs Through It. No, Really.
5/8/05. Eldoret, near Uganda border. New Naiberi River Campsite has the most astounding bar so far. It won't be finished for a few months, but it's already a jaw-dropper. 1. It's huge. 2. There's a 200 metre cave-like tunnel that...
August 13, 2005 GMT - Oh CRAP!
3/8/05. Burnt Forest, Western Kenya. The day starts oh so fabulously well when I'm stopped in Nairobi and asked to produce insurance which I just plain don't have. "In that case we must take you to court sir" says the...
August 13, 2005 GMT - My Goodness! Migration!
26/7/05. Masai Mara. Contrary to my deliberately-set low expectations, it's stuffed to the rafters with all the greats - zebras, lions, elephants, wildebeest, weird antelope things etc, and that's just the 1-hour introductory spin round when we arrive. Worth every...
August 12, 2005 GMT - Cattle Class.
19/7/05. Garissa. Six days from Moyale and at long, dusty, stinking last I'm in a proper town with beer (Tusker!) and fags (Sportsman!) and a sit-down toilet and soap and towels and - heavens - a telly with BBC World...
August 12, 2005 GMT - Kenya Dig It?
14/7/05, Buna, Kenya. Near Buna Tribal clashes with hundreds dead along the Marsabit road towards Nairobi, so I'm diverted by a worried-looking Kenyan along the back road. Chief Osman welcomes me to Buna and I'm put up in a comfortable...
August 12, 2005 GMT - Stink Of The Dump.
11/7/05, Awassa Received wisdom states that the further you get from Addis, the more likely you are to encounter groups of kids chucking rocks at you as you pass. I'm pottering through a village a hundred miles south of Addis...
August 12, 2005 GMT - He Said "Captain!"
24/6/05 Addis Ababa Addis is still cold and wet, but it's a convenient place to sit and wait for spares to be couriered. It's also very cheap. Great things on Ethiopian menus: 1. "National Food". Mmm! Slurp! 2. "Tibs". Is...
June 24, 2005 GMT - Come To Ethiopia - It's So Bracing.
18/6/05. Addis Ababa, Ethiopia. Several years of my life roll by as we try to arrange shipment of the bikes from Chad to Ethiopia. The budget also takes a vicious beating. To fly a person will cost 400 quid. A...
June 24, 2005 GMT - "My Wife's Gone To Chad" *
13/6/05. N'Djamena, Chad. BLOODY BASTARD. Hotel Hirondelle is run by Africa's most ungracious, picky, sour-faced git. A lot of bad things happen when I arrive, parched and knackered from the trip across two borders in one day (Nigeria/Cameroon and Cameroon/Chad),...
June 24, 2005 GMT - Carnage on the Roads.
10/6/05. Kano, Nigeria. Oh bloody brilliant. "NUMBERS! GIVE US NUMBERS FOR POOL!" shout the armed, black-uniformed cops/soldiers at the checkpoint. I don't know what to say. I don't know what they mean. Everything I've read about Nigeria says I'll have...
June 24, 2005 GMT - Atrocity Exhibition.
7/6/05. Niamey, Niger. The stomach cramps are coming at two-minute intervals. This allows me time to enjoy several mouthfuls of superb, freshly-made vanilla ice cream between gut spasms. Now I've finished and the waiter had better look sharp with the...
June 24, 2005 GMT - 'Ello John, Cotonou mo-TAH?
31/5/05. Cotonou, Benin. Shortly after departing Lome it becomes clear that there is something wonky about my steering. Anything under 10mph is a bit of a struggle, which makes for some hair-raising filtering on the truck-packed, pothole-strewn Cotonou road. Something...
June 24, 2005 GMT - Seaside Arms*
28/5/05. Lome, Togo Let joy be unconfined! At only the second time of asking (if you count the first six-day attempt as one) I am allowed into Togo. The icing on the tin hat is that my Togo visa actually...
May 14, 2005 GMT - Borderline Psychotic.
25th April 2005. Aflao, Ghana/Togo border. We arrived three days ago to find the border closed. The Togo elections were yesterday and we think the border will open tomorrow. Quite hungry now as the restaurant in the hotel only serves...
May 14, 2005 GMT - Where Everybody Knows Your Name.
5th April 2005. Accra. Having returned to Ghana courtesy of BA's "Upgrade That Idiot To Business Class" service, we have spent 18 nights on the trot in Champs sports bar. Oh boy it's good. I had a dream last night...
March 17, 2005 GMT - Hello, I Love You.
10th March 2005. Cape Coast. Conversations I've had in Ghana: Young Man - I want to be your best friend. I will follow you anywhere. Me - Uh, thanks. Baby - HOWAREYOUIMFINE! Me - Uh, fine. Waiter - I really...
March 17, 2005 GMT - Cocoa Moto No-No.
9th March 2005. Cape Coast. I stop for a fag somewhere in Southern Ghana and within seconds a man-and-wife team materialise from the undergrowth and offer me two - er - things in exchange for a cigarette. They're not coconuts...
March 17, 2005 GMT - Ghana Give Ya Every Incha Mah Lurve.
28th Feb 2005. Tamale, Ghana. We are fever-browed with excitement as we approach the Ghanaian border. It turns out to be easily the slowest crossing since Tangier. But suddenly we're in Pineapple Paradise and speaking English, which is like coming...
March 17, 2005 GMT - Look Out! Here Comes The Spider Man.
27th Feb 2005. Po. For the last couple of days I've been slightly concerned that a tropical spider may have laid eggs in my right hand. Bumps have appeared that are too close together to be mosquito bites, and in...
March 17, 2005 GMT - Pork Is Cheap.
24th Feb 2005. Bobo-Dioulasso, Burkina Faso. We stopped at Sikasso in Mali for a night on the way. It's a long hard hot sweaty pain in the arse from Bamako. Every checkpoint and customs post is a sweaty hot waste...
March 17, 2005 GMT - Come On The Arse!
21st Feb 2005. Bamako. At the reasonably fancy Hotel Nord-Sud. I just met Kolo Toure's brother! The Ivory Coast team are here for a game with Mali. KT - Arsenal defender and truly great all-rounder - is from Ivory Coast,...
March 17, 2005 GMT - Nun More Black.
19th Feb 2005. Bamako. Christ! I move into the Catholic Mission, which is quiet and Jesusy. Doug's back from the UK with spare parts (unfortunately for an entirely different motorcycle) which means we can continue the important work we started...
March 11, 2005 GMT - Boneshaker.
14th Feb 2005. Bamako, Mali. Shitty Death! If Jesus Christ himself had owned the ideal off-road motorcycle - a perfect blend of lightness, agility and power - rather than the more commonly accepted bicycle, He would have completed the Nioro-Diema...
March 10, 2005 GMT - The Unsheltering Sky.
12th Feb 2005. Nioro, Mali Utterly disgraceful weather today. Filthy dusty sandy gusts most of the way from Ayoun. Couldn't see the sun. Something ought to be done. I may write to the council. More lovely tarmac all the way...
March 10, 2005 GMT - Goodbye To All That Camel Meat.
11th Feb 2005. Ayoun El Atrous. A mostly-easy 130 miles from Kiffa, with a section 100 miles in of big potholes. Having read Doug's description of his pothole day I adopt his technique of imagining myself to be a spitfire...
March 10, 2005 GMT - First Flush.
10th Feb 2005. Kiffa. There's exactly 1 pothole in the 145 miles of tarmac between Magta and Kiffa, but it's a big one. I'd still be planted face down in it now if a gust of wind hadn't blown me...
March 10, 2005 GMT - Good Vs. Evil.
7th Feb 2005. NKT. It's nearly the end of my prolonged stay at Auberge Sahara. Those guys are grrrreat..... Kania Maryam Olivier Tears... ...and laughter with Herman I have decided to bin several things to save weight, including my second...
February 16, 2005 GMT - Satan, Laughing, Spreads His Wings.
My friend Johnny Mac is a photographer and recently took this, which may be the best thing ever... Oh Lord Yeah! ------- ps - I'm in Mali. It's great....
February 06, 2005 GMT - Uhhh? Parcel?? Sorry...
6 Feb 2005. UPS Express Office, 23 Avenue Bourguiba, Nouakchott, Mauritania. I went to pick up my freshly-couriered camera today. The lazy bitch at the UPS office said "S'not 'ere". I said "Yes it is, you lazy bitch." She said...
February 06, 2005 GMT - Tit Frenzy.
5th Feb 2005. NKT. The sight, yesterday, of a saucy girl in a bra on the back of a motorbike on the beach has sent Toby and I into a 36 hour spiral of Beavis and Butthead hysteria. You just...
February 06, 2005 GMT - My Lobster Hell.
4th Feb 2005. NKT. I have managed to persuade Tiff that me giving her my battery is not the ideal solution to her exploded bike. Phew! I may have inadvertently given the impression that three months in Nouakchott is a...
February 06, 2005 GMT - Givin' The Doc A Bone.
3rd Feb 2003. NKT (sigh...) It's out! I went to the hospital yesterday, as one does, and the surgeon said - "OK, we can take the pin out right now if you like. That's right sonny, without an anaesthetic of...
January 30, 2005 GMT - Father Dear Father (1972, Patrick Cargill).
29 Jan 2005. NKT. As part of a concerted effort to find ways to pass the time in Mauritania's bustling capital, I have devised the Neil Peart Open. In order to compete, you will need 1. a Sony Ericsson T610...
January 26, 2005 GMT - Bowel Control To Major Tom.
19 Jan 05. NKT. Take Imodium pills and put your helmet on... Heeeeeere am I sitting on a tin can etc. I blame Chinese beer. 21 Jan 05. Royally fucked up on whisky (15000 ouguiya/£30/$52) and grass with Larry, person...
January 26, 2005 GMT - Yer say yer wanna Revelation..
It is explained to me over multiple drinks that only people who believe in God deserve respect. Jews, Christians and Muslims are all equals under God. (This is only a theory obviously). Atheists however are like weird monkeys. God-fearing types...
January 26, 2005 GMT - Enough Nouakchott Already
13 Jan 05. St Louis, Senegal. Senegal is the best country in the world. No - stop - don't even try to argue. It just is. Leave it. In the last couple of weeks at Auberge Sahara, several people had...
January 23, 2005 GMT - Great Expectorations.
31/1/05. Nouakchott. A very unusual New Year's Eve. Sitting outside in shirt sleeves, drinking pastis, whisky, Heineken and Vin de Pays d'Oc with French people. We eat lobster and duck and I make them listen to AC/DC all night. Note...
December 30, 2004 GMT - Ain't No Fun Waiting Round To Be A Millionaire
12th Nov 2004. Nouakchott, Mauritania. A week is a long time in politics, according to Harold Wilson. Four days in a Mauritanian hospital is much much longer. If Harold Wilson was a hummingbird, a single beat of his tobacco-stained wings...
December 29, 2004 GMT - Problem Child.
2 Nov 2004. Somewhere in the Desert. Ho-hum. The obvious shot. In the morning I can't get out of El Marsa quickly enough, but the ride down the coast of the Sahara would have cheered me up even if last...
December 29, 2004 GMT - Shithole (n); see El Marsa
1 Nov 2004. El Marsa. Woke up next to an endless Atlantic beach. There's nothing to beat a sunny Monday morning on the border of the desert and the sea, apart from a massive bacon sandwich with English mustard. Half...
December 29, 2004 GMT - Ricard III
31 Oct 2004. Sidi Akhfennir. In the morning we go with Shiagar and Hassan to the oasis, for breakfast of dates fresh from the tree in a bedouin's tent. Then we're off down the Atlantic coast, with several stops to...
December 29, 2004 GMT - Meisner see you - to see you nice.
30 Oct 2004. Guelmim. As I'm paying at a petrol station near Tiznit, a Honda Africa Twin pulls up next to me and Mr Thomas Meisner from Germany introduces himself. I didn't think anyone actually rode AT's to Africa -...
December 28, 2004 GMT - Essaouirayougoingwiththatguninyourhand.
27 Oct 2004. Essaouira. Very nice. It's so touristy that I'm not the only European in town even though it's R'dan. Apparently Jimi Hendrix used to come here on his holidays. I bet he checked whether it was R'dan first....
December 28, 2004 GMT - My Two Mums.
26 Oct 2004. El Djadida. Having handed over a sizeable bundle of dirhams to Yousef - I'm not sure what for, but he suggests it has something to do with "friendship" - I get the hell out of Casa and...
December 28, 2004 GMT - A Hill Of Beans. Please...
23 Oct 2004. Casablanca. Pictures of the Mosque. Ramblings from a bar. --- The Casablanca Regency Hyatt. 8pm. As I loiter at the bar, a cockroach bigger than any I have dared to believe in - mouse size - clambers...
December 27, 2004 GMT - Whydonchewgivvi'arrest?
21 Oct 2004 Rabat. Oh maaaan. I'm being wafted through Morocco on a breeze of Islamic goodwill, set in motion by a thousand cheery waves fom chirpy schoolkids and gnarled old men. They must be thinking "What's that pasty fool...
December 27, 2004 GMT - Kif Me Quick.
18.10.2004. Chefchaouen. Oh deary me! Hashish... 19.10.2004. Tucked away in a valley in the Rif mountains. It's Day 3 of Ramadan and the chit-chat from the street below my £7 hotel room is still chirpy. As a non-Muslim it's quite...
December 27, 2004 GMT - Tangier Beer Fear. Oh Dear.
17 Oct 2004. Algeciras - Tangier. You can ride all across Europe, looping in and out of France, Spain and Portugal without showing your passport once. Gibraltar is different. Having lugged my new tyres 40 miles across Andalucia to a...
October 24, 2004 GMT - St-st-st-studio flat.
10th Oct 04. Jimena de la Frontera. Sunday morning. Outside the front door, double-size ants are manhandling chunks of vegetation up the path. Inside the front door, a large but not yet double-size man is eating anchovy pate sandwiches for...
October 24, 2004 GMT - Hotel Muerte
8th Oct 04. Ubrique, Andalucia. Welcome to the Hotel Califooooornia! Blah blah blah blah-blah, Tumpty tum te-tum, BUT YOU CAN NEVER LEEEEEAVE! Not if you're a fluffy little bambi anyway. In that instance, the hotel management will have you machine-gunned....
October 08, 2004 GMT - Stroke Victims.
7th October 2004. Utrera, Andalucia. I'm not one to moan, but Gibraleon was a little bit of a dead-arse dump. The bars shut at 9pm. What's that aboot? (copyright Kelly Monteith, 1982). Also the weather was relatively awful (i.e. warm...
October 08, 2004 GMT - R&B/Garage.
October 6th 2004. Gibraleon. *RATTLE*... Either this is a very badly surfaced motorway or something is amiss with the moto... As I overtake the first of two bumper-to-bumper juggernauts on the A22 towards Faro, the straining and wheezing at anything...
October 08, 2004 GMT - Oh Brother.
4th October 2004. Monchique, the Algarve. I've done 2 days off the drinksh after a week of debauchery in Lisbon. It's 6pm and the sun has got an extremely fetching hat on. I think it might be Super Bock o'clock....
October 08, 2004 GMT - Swill & Swell.
3rd October 2004. Sines. I wobble out of Lisbon at 11am and hammer south for a hundred miles. Sines has a quite-nice beach, a port and an oil refinery or something. On the way an American dude comes over to...
October 08, 2004 GMT - Cobblers.
26th September - 2nd October 2004. Lisbon. Sagres or Super Bock? Your lager of choice in Lisbon marks you out as either a salt-of-the-earth son-of-the-soil or a fat cat toff. Almost everywhere sells only one or the other so you...
October 08, 2004 GMT - I Did Get Where I Am Today.
24th Sept 2004. Abrantes. I rolled into Guarda 3 days ago, butt-sore and dry as a bag of crisps. Rolled out this morning well-fed, well-watered, well-slept, reconnected (thanks to Guarda's free internet cafe) and with a mild hangover that was...
October 07, 2004 GMT - Fruit Envy
23rd Sept 04. Guarda. How come the Portuguese get satsumas the size of melons and we get crappy, pathetic, shrivelled little affairs? And don't give me that "Mediterranean climate" drivel either - these babies are flown in from Uruguay. AM...
September 24, 2004 GMT - I love you Miranda.
20th Sept '04. Miranda do Douro, North-east Portugal. Quick! Get to Portugal! They're literally giving stuff away! 20 euros gets me by far the biggest, best, gleamingest hotel room of the trip so far. A further 10 buys me a...
September 24, 2004 GMT - No Sleep 'til Valladolid.
18th Sept '04. Saturday Night. Young women of Valladolid, I salute you! I can only stand by, mute, and feebly applaud, as my chin hits the pavement *CLANG* and my eyeballs spring out onto my cheekbones *SCHLUP* for the...
September 24, 2004 GMT - Extreme Manliness.
Sept 17th '04. La Puebla de Argazon. A roadhouse, somewhere between Vitoria and Burgos. Christ I feel manly! I've just spent an hour in a dusty truckstop in el centro de nowhere, oiling me chain, pumping up me tyres to...
September 23, 2004 GMT - Spain. It's really great.
Sept 16 04 Blimey - I'm in Spain. And Ow! Ouch! Ooyah! I'm in pain. The pain in Spain falls mainly on the neck. Some sorta trapped nerve or something which no doubt will go away soon. Please. Anyway -...
September 23, 2004 GMT - Sacre Bleu - Il Pleut!
Carteret, 30 miles south of Cherbourg - 12th Sept 04 Le OUCH! 67 euros for the last hotel room in town. Note to self - arrive earlier in future. On the way down, every single French biker waves. It's what...
September 09, 2004 GMT - How Can It Be?
What just happened here?It fits. I am stunned....
September 09, 2004 GMT - The Last Of England *blub*
Nearly... nearly... I've just stuffed 95% of what was left of my worldly goods and chattels into 9 very big black dustbin bags. Now it's for the fine men - and women - of Islington's refuse service to bicker and...
August 27, 2004 GMT - Drinking Is Good For You
Further thanks must go to Mr Jeffrey MacPherson of Vancouver, or "the 'Couv" as it's known to residents, a large town in a country called Canadia. He was kind enough to get so drunk with me in a selection of...
August 14, 2004 GMT - The *ahem* "Plan"
Here's the basic plan... March 04: Give up job. Borrow money from mortgage people. Done that. Oh yeah - remember to pass bike test. And buy a bike. Sept 12th 04: Ferry Portsmouth-Cherbourg. Potter across France and a bit of...
August 14, 2004 GMT - Clarification
When I say I'm doing the trip on a Dominator with a few mods, I don't mean I'm going with a small group of parka-clad scooteristas. Oh no. I mean the Dominator has been fiddled with (by Mr. David Lambeth...
Return to
Enter your email address to receive updates to Simon Fitzpatrick's trip story!
NEW! HU 2015 Motorcycle Adventure Travel Calendar is now available! Get your copy now for some terrific travel inspiration!
HUGE, 11.5 x 16.5 inches, beautifully printed in Germany on top quality stock! Photos are the winning images from over 600 entries in the 9th Annual HU Photo Contest!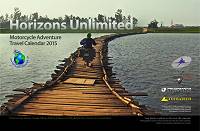 "The calendar is magnificent!"
"I just wanted to say how much I'm loving the new, larger calendar!"
We share the profit with the winning photographers. YOU could be in the HU Calendar too - enter here!
Next HU Events
NEW!

USA Virginia: Apr 9-12, 2015
Canada West: Aug 20-23, 2015
USA California: Sep 24-27, 2015
Aus Queensland: Sep 24-27, 2015
USA North Carolina: Oct 8-11, 2015
Aus Perth: Oct 9-11, 2015
Take 40% off Road Heroes Part 1 until October 31 only!
Road Heroes features tales of adventure, joy and sheer terror by veteran travellers Peter and Kay Forwood (193 countries two-up on a Harley); Dr. Greg Frazier (5 times RTW); Tiffany Coates (RTW solo female); and Rene Cormier (University of Gravel Roads).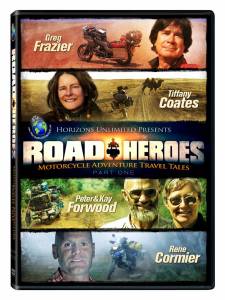 "Inspiring and hilarious!"
"I loved watching this DVD!"
"Lots of amazing stories and even more amazing photographs, it's great fun and very inspirational."
"Wonderful entertainment!"
Check it out at the HU Store! Remember to use Coupon Code 'HEROES' on your order when you checkout.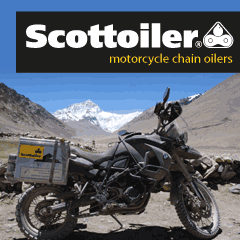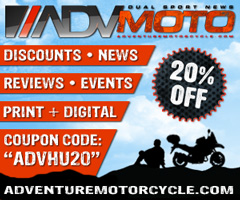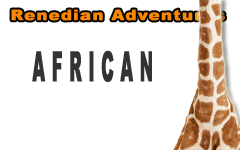 What others say about HU...
"I just wanted to say thanks for doing this and sharing so much with the rest of us." Dave, USA
"Your website is a mecca of valuable information and the DVD series is informative, entertaining, and inspiring! The new look of the website is very impressive, updated and catchy. Thank you so very much!" Jennifer, Canada
"...Great site. Keep up the good work." Murray and Carmen, Australia
"We just finished a 7 month 22,000+ mile scouting trip from Alaska to the bottom of Chile and I can't tell you how many times we referred to your site for help. From how to adjust your valves, to where to stay in the back country of Peru. Horizons Unlimited was a key player in our success. Motorcycle enthusiasts from around the world are in debt to your services." Alaska Riders

10th Annual HU Travellers Photo Contest is on now! This is an opportunity for YOU to show us your best photos and win prizes!
NEW! HU 2014 Adventure Travel T-shirts! are now available in several colors! Be the first kid on your block to have them! New lower prices on synths!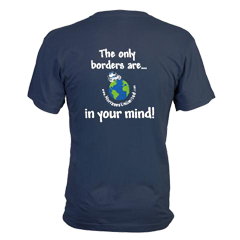 Check out the new Gildan Performance cotton-feel t-shirt - 100% poly, feels like soft cotton!

What turns you on to motorcycle travel?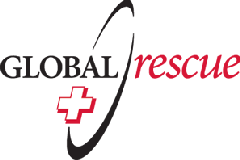 Global Rescue is the premier provider of medical, security and evacuation services worldwide and is the only company that will come to you, wherever you are, and evacuate you to your home hospital of choice. Additionally, Global Rescue places no restrictions on country of citizenship - all nationalities are eligible to sign-up!
New to Horizons Unlimited?
New to motorcycle travelling? New to the HU site? Confused? Too many options? It's really very simple - just 4 easy steps!
Horizons Unlimited was founded in 1997 by Grant and Susan Johnson following their journey around the world on a BMW R80 G/S motorcycle.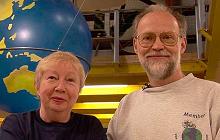 Read more about Grant & Susan's story
Membership - help keep us going!
Horizons Unlimited is not a big multi-national company, just two people who love motorcycle travel and have grown what started as a hobby in 1997 into a full time job (usually 8-10 hours per day and 7 days a week) and a labour of love. To keep it going and a roof over our heads, we run events (22 this year!); we sell inspirational and informative DVDs; we have a few selected advertisers; and we make a small amount from memberships.
You don't have to be a Member to come to an HU meeting, access the website, the HUBB or to receive the e-zine. What you get for your membership contribution is our sincere gratitude, good karma and knowing that you're helping to keep the motorcycle travel dream alive. Contributing Members and Gold Members do get additional features on the HUBB. Here's a list of all the Member benefits on the HUBB.
Books & DVDs

All the best travel books and videos listed and often reviewed on HU's famous Books page. Check it out and get great travel books from all over the world.

MC Air Shipping, (uncrated) USA / Canada / Europe and other areas. Be sure to say "Horizons Unlimited" to get your $25 discount on Shipping!
Insurance - see: For foreigners traveling in US and Canada and for Americans and Canadians traveling in other countries, then mail it to MC Express and get your HU $15 discount!
Story and photos copyright © All Rights Reserved.
Contact the author:
Editors note: We accept no responsibility for any of the above information in any way whatsoever. You are reminded to do your own research. Any commentary is strictly a personal opinion of the person supplying the information and is not to be construed as an endorsement of any kind.
Hosted by: Horizons Unlimited, the motorcycle travellers' website!
You can have your story here too - click for details!