May 08, 2009 GMT
Five Glorious Years.
10.4.09 Antofagasta, Chile

The great thing about Chile - and Britain - is that you're never too far from the sea. I break my personal trail-bike distance record today and spurt 350 sun-soaked, but relatively cool miles through the Atacama. An eleven mile detour to the left takes me to the coast and Antofagasta.
(Sorry if you're one of those "Iron Butt" fellows, but 350 miles on an Africa Twin saddle is a good 75 more than I want to repeat in a hurry. I have done about 450 on a far more comfortable CB1000 seat, but you people that do 1000 miles in a day want your brains looking at. You really do.)

It's salty-humid, nice after the eye-drying aridity of the desert, and the hotel's a peach at 15GBP. Wally's Pub beckons. I grab a seat at the bar and am engaged in conversation by a person who would appear to be Penelope Cruz's younger, more ectomorphic sister. So you like the rock music? And playing poker? No, actually, I'm not married - and hey! I like to play the guitar as well! What's that now? Do I like Chilean "womans"? Yes indeedy! I surely do! You absolute Goddess. May I prostrate myself, that you may do with me as you see fit?
This sort of interplay goes on for a full 90 minutes, after which she bungs the phrase "my boyfriend" into the conversation. I grin bleakly and leave as soon as is polite, i.e. the second I've finished my Cristal. Women - 1. Me - 0 (aggregate). Perhaps the fact that she's a 20 year old student PE teacher, and I'm a 43 year old holiday-monkey should have alerted me to my imminent shooting-down-in-flames, but when she came back all sweaty from running up that hill to buy me some fags, something gave way in my brain-stem. Did I want to lurch over the bar and suck the salty beads from her golden forehead? Well, yes, I'm rather afraid I did. But now I'm glad I didn't.
---

I wake up the next morning and it's Friday; and due to the Pope's irritating insistence on changing the date of Easter every year, it's Good Friday. It's a scam of course to get four days off work. If it was Good Tuesday and Jesus hadn't risen from the grave until the following Monday, I doubt we'd get a full week off.

So, today, Antofagasta is a ghost town. Eventually I find an ice-cream/burger shop open for breakfast, but they're showing a sub-Robert Powell TV movie of the life of Christ, so no-one's going to hell. Except me - and even I'm not, because there isn't one! (Leave it now- Ed.)

Aimless afternoon wandering around the city... I like it! Even empty. And by 7pm things start lighting up. Hello Bundeschop, a stripped-down beer 'n' fag house on the main drag. A comfy booth in a place that sells only draught beer and cigs is not to be sniffed at. It's full by 7.30 - unusual in Chile - and the vibes are good.
No poncing about with wine, spirits, mixers or food - just tables, waitresses and beer! Delicious yellow love-water. And The Police and Bob Marley on the jukebox - until I locate the Cannibal Corpse CD. (Not really. I quite like CC but I don't ever really want to listen to them).
---

What do you think Joey Tempest (real name - Otto von Hottlebottle) is doing now? I think he's doing a poo and having a bit of a cry, in a horrid truck-stop lavatory on the Spitzbergen ring road, and reaching for his crumpled Cindy Crawford special edition of Wunder Femal . But he's probably in the Bahamas.
---

Ugliest band ever? There's only one contender, and it's the Bee Gees of course. Best hair ever? The number 2 spot goes to Ray Manzarek off of the Doors; but top billing belongs to the MC5's Rob Tyner. God hair!
---

I haven't been hugely taken with Latino pop music. I think the problem is that it tries to pretend it's your sensitive, borderline-gay friend (and it's assuming you're a lady); whereas African music waves its tallywhacker in your face and demands to see your bottom. And that's better.
---

Film Review Section.

Pay It Forward, 2000
Beady-eyed cry-baby Hayley Joel Osment continues to disgust right up until the moment he gets stabbed to death.
Five Stars. For the bit where he gets stabbed.

Talladega Nights, 2006
What a load of sh... hang on! This is hilarious!
Five Stars.

Blades Of Glory, 2007
God! This is bound to be fu... Oh! It's hilarious!
Five Stars.
---

Sad news this week. Butterfield Harmer III, star of some of California's highest-grossing adult movies, has been found dead in a ditch outside San Diego at 41. It seems his brain had partially crystallized due to his insatiable appetite for recreational powders, and that one of his kidneys had migrated north into a lung out of fear, and that one of his toes had developed rudimentary lips, but hey! Butt Harmer! We salute you. *weeps openly*
---
Posted by Simon Fitzpatrick at
05:33 PM
GMT
Starry, Bra-ey Night.
16.4.09 Iquique, Chile.
San Pedro de Atacama is set in the sort of surroundings that the kind of people that describe things as "deeply spiritual" would describe as "like, rahlly rahlly spiritual". I don't want to upset anyone's moral apple-cart, or indeed cause you to wince in horrified embarrassment, but my abiding memory of the (justifiable) tourist-magnet that is SPDA will be the enactment, under a trillion twinkling stars and the misty majesty of the Milky Way, of several acts of gross indecency with a local hotel employee. Horse-frighteners all, leaving us both with sand in places sand should never venture. May God have mercy on our souls. And a big "sorry, pal" to the guy that lets us into my hotel room in his PJ's at 5am.

It's not my fault anyway - Alex (Canada to Buenos Aires on a 25 year old Suzuki) introduces me to a group of organized-tour-bikers, and it's Mike from that lot who invites the gals over to our table. Add multiple Cristals and some horrible tequila to the equation, and dreadfulness can't be far behind.

A warmth-free hug and a terse "bye then" at checkout time, and I'm running free (yeah), 60 badly hung-over miles across the desert to a horribly expensive 4 star hotel in Calama - what a treat! - just in time for the Arsenal-Villareal game, on my big telly, in my big-bathroomed big room, with a big bottle of icy water and quite a big grin on my lucky little chops.
---

26.4.09. Arica, Chile.
So! Bolivia tomorrow. It's a real thrill to be heading for a spangly, box-fresh country. The deal with Bolivia - I'm told - is that the traffic cops will stop you, invent an infraction, take your driving licence and send you off to the nearest cash machine so you can return with the "fine". To thwart this scheme, one enters Bolivia with several laminated colour copies of one's licence, allowing one to hand them over at the roadside and skedaddle, raising a mental middle finger to the corrupt officials in question, never to return. I've just had five copies made, and the price, including 40 Lucky Strikes, came to about 8 quid. If all Bolivian traffic cops are effectively Helen Keller with an IQ of 50, I should be OK.
All these corruption warnings remind me of going to Nigeria - which was about as corrupt as Norway - but I do feel slightly more prepared now. Arica is the Last Town in Chile: from here it's either Peru or Bolivia. I've had nothing but smiles from cops in Argentina and Chile but surely that can't go on, up north, indefinitely?
---

I'm not going to mention the European biker I met in Iquique who, having been to South Africa in the 80's*, now openly expresses his opinion that SA was "better off" under Apartheid. No sir! Not even going to allude to the nasty little fuck. Francisco (English/Chilean) and I were a marker pen away from daubing his bike with swastikas after a night on the Crissies, but we didn't, and so there's no need to bring the sickening, racist little turd up ever again.
Francisco (Jewish) was forced to share a room with the rotten, toxic, hate-filled little bastard for several nights, and well done him for not throttling the ghastly, bigoted, near-teetotal, short-shorts-sporting, emetic little goat's anus. I shall not be referring to him here or anywhere else. Good day to you sir! You grisly little freak.

---
*Never since then and never anywhere else in Africa
Posted by Simon Fitzpatrick at
06:29 PM
GMT
Voodoo Soup.
30.4.09. La Paz, Bolivia.
The sensible thing to do, altitude-sickness-wise, is to ascend to anything over about 9000 feet slowly, taking things very easy and watching for symptoms all the while. Not go from sea level to 15500 feet in three hours, and then carry 8 tons of luggage up 4 flights of stairs. That would be a recipe for a pounding all-night headache, no sleep, a jackhammer pulse and - perhaps - death.

Having not, in fact, died in Tembo Quemada, I'm tempted to declare all medical professionals semi-literate bumpkins and guess-mongers. I won't though. You never know when these people might actually come up with something useful (e.g. Ibuprofen, bionic legs etc).

Like all border towns, TQ is absolutely rubbish and horrible from every angle except the rear-view mirror one, but it does allow me to test the "all Bolivian border officials are corrupt" theory. Guess what? It's wrong. Only 66.6% of them are. The fella that writes down my numberplate in his big ledger asks for "diez Bolivianitos" (ten little Bolivian pesos), waiting until no-one is looking to do so, and holding onto my (falsified) driving licence while he asks. No way man! Not possible, I reply in woeful Spanish, and grab my hooky "licence" off the desk. I paid 8 pounds for those copies (and some fags) and I'm not about to give one of them up at the first hurdle. We shake hands and I trudge to the next office, where the scenario is reprised with identical results.

By office 3, I'm as ready for a punch-up* (while being completely out of breath) as I've ever been, but Customs man is a gent so I spare him the taste of Bolivian hospital food and retire to my dreadful, freezing room to dine on one Ibuprofen tablet and shiver until it's time to get up.

(Oh! Didn't I mention? I made as if to leave the hotel at 7pm to get some food, but the manager implored me to stay and eat with him in "thirty minutes". Four hours later there was no sign of any food, or indeed him, and I was locked in for the night, so I stared at the ceiling and listened to my heart wheeze until sun-up.)

Dawn comes - not that you'd notice in my windowless dog-prison - and a big bowl of chicken soup and some cheeky chat with a group of cops sorts me out.
Never seen clear skies like this - everything's razor-sharp to the horizon. It'll be another day and a half before I get used to the altitude, but - cor! - everything is beautiful and my eyes are a-burst with thrills.

Patacamaya is, let's be honest, a little bit of a dump, but it'll do as a break-point between here and La Paz.

The multiplex/mall/food-court isn't open yet, and in fact never will be because they're not building one, so I take an early night after visiting a very Bolivian restaurant. One pound for two courses. The soup looks good when it arrives - is that a crab claw poking through the meniscus? I spoon up the liquid. It isn't. It's a chicken's foot. A big one. Oh boy it looks bad.
The actual soup tastes lovely, so I drain it and leave the foot un-sucked, hoping this doesn't cause offence. Frightening but cheap - always the blueprint for a memorable meal.

I do without a proper lavatory visit in the morning - it's a squatter, like West Africa, but minus the water element necessary to deal with missed-target issues. I settle for electrocution-by-shower and scoot. Don't need breakfast if I haven't had a poo anyway.

It's a short, bright-blue run to La Paz. Ten miles shy of the city I'm flagged down by Big Truck Michael, organizer of a huge Harley-Davidson meet starting today - Friday - and continuing over the weekend.

He has pies and coffee in the 6 berth truck and I scoff happily, not quite relaxed enough to ask if I can defile his chemical toilet. Soon his pals arrive and turn the lay-by into a deafening, whisky-scented metal garden for 40 glorious minutes.

Off into the spectacular city, and with La Fluffita parked cosily in hotel reception, a 3 day stay in La Paz becomes 10, thanks largely to Max in (ahem) Oliver's Travels, a football/pint/English breakfast joint, 5 minutes wheeze from where I'm staying.

It's a messy 10 days. On one of them I arrive at OT at 8.45am to watch a live Arsenal game. It's not on, due to Fox Sports' regular bumming-up of the schedules, but since Max has already started on the Paceņas it would be insensitive not to join him. Some other days start later but finish at 6.30am. Details are scant - let's just say I did well to leave when I did.
---
*i.e. not at all
Posted by Simon Fitzpatrick at
07:47 PM
GMT
Enter your email address to receive updates to Simon Fitzpatrick's trip story!
Recent Entries
Archives:
Archives:
Monthly
Archives:
Category
London, Aug/Sept 2004
France, Sept 2004
Spain 1, Sept 2004
Portugal, Sept 2004
Spain 2, Oct 2004
Morocco, Oct/Nov 2004
Mauritania 1, Nov 2004
Senegal, Jan 2005
Mauritania 2, Jan 2005
Mali, Feb 2005
Burkina Faso, Feb 2005
Ghana, March 2005
Togo, May 2005
Benin, May/June 2005
Niger, June 2005
Nigeria, June 2005
Cameroon/Chad, June 2005
Ethiopia, June 2005
Kenya 1, July 2005
Uganda, August 2005
Kenya 2, August 2005
Tanzania, September 2005
Malawi, October 2005
Mozambique, November 2005
South Africa, Nov 05-Feb 06
Argentina, October 2008
Uruguay, October 2008
Chile, December 2008
Peru, May 2009
Bolivia, April 2009
Ecuador, June 2009
Colombia, July 2009
Panama, Sept 2009
Costa Rica, Oct 2009
Nicaragua, Oct 2009
El Salvador & Honduras, Oct 2009
Guatemala, November 2009
Mexico, December 2009
USA, Feb 2010
Canada, May 2010
NEW! HU 2015 Motorcycle Adventure Travel Calendar is now available! Get your copy now for some terrific travel inspiration!
HUGE, 11.5 x 16.5 inches, beautifully printed in Germany on top quality stock! Photos are the winning images from over 600 entries in the 9th Annual HU Photo Contest!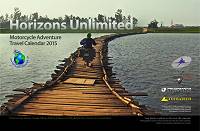 "The calendar is magnificent!"
"I just wanted to say how much I'm loving the new, larger calendar!"
We share the profit with the winning photographers. YOU could be in the HU Calendar too - enter here!
Next HU Events
NEW!

USA Virginia: Apr 9-12, 2015
Canada West: Aug 20-23, 2015
USA California: Sep 24-27, 2015
Aus Queensland: Sep 24-27, 2015
USA North Carolina: Oct 8-11, 2015
Aus Perth: Oct 9-11, 2015
Take 40% off Road Heroes Part 1 until October 31 only!
Road Heroes features tales of adventure, joy and sheer terror by veteran travellers Peter and Kay Forwood (193 countries two-up on a Harley); Dr. Greg Frazier (5 times RTW); Tiffany Coates (RTW solo female); and Rene Cormier (University of Gravel Roads).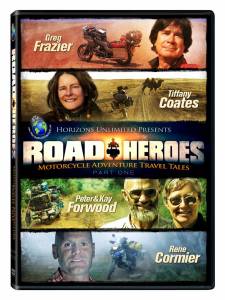 "Inspiring and hilarious!"
"I loved watching this DVD!"
"Lots of amazing stories and even more amazing photographs, it's great fun and very inspirational."
"Wonderful entertainment!"
Check it out at the HU Store! Remember to use Coupon Code 'HEROES' on your order when you checkout.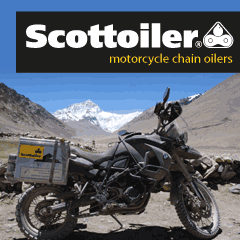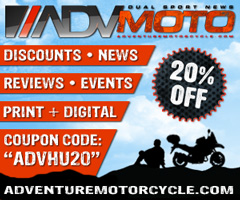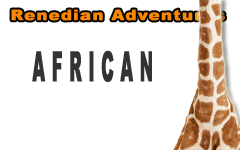 What others say about HU...
"I just wanted to say thanks for doing this and sharing so much with the rest of us." Dave, USA
"Your website is a mecca of valuable information and the DVD series is informative, entertaining, and inspiring! The new look of the website is very impressive, updated and catchy. Thank you so very much!" Jennifer, Canada
"...Great site. Keep up the good work." Murray and Carmen, Australia
"We just finished a 7 month 22,000+ mile scouting trip from Alaska to the bottom of Chile and I can't tell you how many times we referred to your site for help. From how to adjust your valves, to where to stay in the back country of Peru. Horizons Unlimited was a key player in our success. Motorcycle enthusiasts from around the world are in debt to your services." Alaska Riders

10th Annual HU Travellers Photo Contest is on now! This is an opportunity for YOU to show us your best photos and win prizes!
NEW! HU 2014 Adventure Travel T-shirts! are now available in several colors! Be the first kid on your block to have them! New lower prices on synths!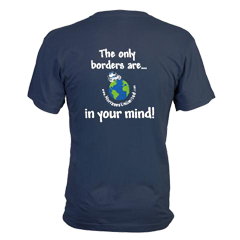 Check out the new Gildan Performance cotton-feel t-shirt - 100% poly, feels like soft cotton!

What turns you on to motorcycle travel?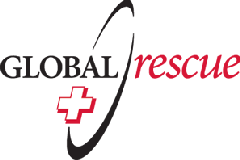 Global Rescue is the premier provider of medical, security and evacuation services worldwide and is the only company that will come to you, wherever you are, and evacuate you to your home hospital of choice. Additionally, Global Rescue places no restrictions on country of citizenship - all nationalities are eligible to sign-up!
New to Horizons Unlimited?
New to motorcycle travelling? New to the HU site? Confused? Too many options? It's really very simple - just 4 easy steps!
Horizons Unlimited was founded in 1997 by Grant and Susan Johnson following their journey around the world on a BMW R80 G/S motorcycle.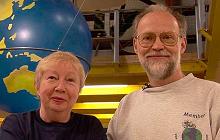 Read more about Grant & Susan's story
Membership - help keep us going!
Horizons Unlimited is not a big multi-national company, just two people who love motorcycle travel and have grown what started as a hobby in 1997 into a full time job (usually 8-10 hours per day and 7 days a week) and a labour of love. To keep it going and a roof over our heads, we run events (22 this year!); we sell inspirational and informative DVDs; we have a few selected advertisers; and we make a small amount from memberships.
You don't have to be a Member to come to an HU meeting, access the website, the HUBB or to receive the e-zine. What you get for your membership contribution is our sincere gratitude, good karma and knowing that you're helping to keep the motorcycle travel dream alive. Contributing Members and Gold Members do get additional features on the HUBB. Here's a list of all the Member benefits on the HUBB.
Books & DVDs

All the best travel books and videos listed and often reviewed on HU's famous Books page. Check it out and get great travel books from all over the world.

MC Air Shipping, (uncrated) USA / Canada / Europe and other areas. Be sure to say "Horizons Unlimited" to get your $25 discount on Shipping!
Insurance - see: For foreigners traveling in US and Canada and for Americans and Canadians traveling in other countries, then mail it to MC Express and get your HU $15 discount!
Story and photos copyright © All Rights Reserved.
Contact the author:
Editors note: We accept no responsibility for any of the above information in any way whatsoever. You are reminded to do your own research. Any commentary is strictly a personal opinion of the person supplying the information and is not to be construed as an endorsement of any kind.
Hosted by: Horizons Unlimited, the motorcycle travellers' website!
You can have your story here too - click for details!