Central America
April 12, 2008 GMT
Christmas and New Year in Guatemala
Fred an his family left the hotel to go on to Antigua Guatemala for a week and then on to Cost Rica where after a short time he would continue with his journey on to South America and they would fly back to Canada. I, in the meantime, enjoyed a couple of relaxing days on the lakeshore in the Hotel Gringo Perdido.
Serious Research Opportunity


When it came time to leave I headed for Floris and then the road to Porto Barrios, and from this road I would head off to Guatemala City, or that that was the plan anyway. The day was cloudy with frequent rain showers, but the road was quite good and I enjoyed the journey as the road wound through the northern jungle area of Guatemala. At what looked to be my turn off, I couldn't tell because there were extensive road works at this junction and the signposts were all lying together in a heap at the side of the road, I naturally veered off down the hill. There was a small village at the bottom of the winding road, but the road disappeared into a street market, and I suppose I should have driven through it, but my nerve deserted me and I made a u-turn and headed back up the hill hoping to find another turning along the road a bit. Of course I never found one and in due course was crossing over the wide spanning bridge that crosses over the mouth of Lake Izebal where it meets El Golfete at the town of Fronteras. Shortly after I came to the road junction where I could either turn right and head for Guatemala City, or turn left and go the 30 miles to Porto Barrios, I chose the latter.
Porto Barrios suffers like all commercial harbour towns with excess traffic and bad roads. I searched for a hotel that the Lonely Planet book suggested but ended up on a dusty dirt road leading nowhere and returned back to town where I pulled into modern looking hotel for the night. Later I sat outside watching the traffic negotiate the pot holes and railway tracks, on top of a badly worn 2ft high concrete hump, and no gates! This town like many in Central and South America, has suddenly discovered that cheap Chinese motorcycles plus cheap credit deals equals cheap easy transport, so they are all over the place. I think one of the most amazing sights I saw here was a middle aged woman driving a step-through while texting on her phone, with her late teens daughter sat side saddle on the back with a child on her lap; all three heading at a rate of knots for the aforesaid railway tracks. The recent phenomenon of cheap transport and cheap mass communication has outstripped the authorities' ability to legislate safety controls that will protect the community, but as if to compensate the drivers of both two and four wheeled vehicles have an uncommon knack of avoiding disasters at the very last minute. Here and elsewhere in Central and South America is the constant sound of car horns, but unlike Northern Europe where they blast out in anger, here they are solely saying, 'watch out I'm behind you' or, 'watch out I'm going to cut across your path and make a right hand turn into this side street that you're blocking by riding along on the inside lane!'
It's Christmas Eve and I'm heading for Guatemala City, with luck I may even get to Antigua Guatemala tonight. The first part of the journey is uneventful as I expect many of the trucks are off the road or at least heading home for Christmas. The last twenty or so miles over the last couple of mountains before reaching Guatemala City are a bit of a chore however, due to road works. Once more it is obvious to see the planners have never ridden a motorbike, diverting my side of the duel carriageway across a two foot high central reservation via a 45 degree slope that can only be approached side on, great, but I manage to slow down until the road is clear both ways and swing in more or less at right angles making it somewhat easier. Guatemala City is full of Christmas shoppers and I need eyes everywhere at once, searching for an hotel, the signs to Antigua, avoiding darting taxis and not getting too close to the buses, some of which have big metal stars fixed to their wheel hubs that remind me of Boadicea's chariot and probably serve the same purpose. After riding around for an hour I spot a small hotel and pull over to inspect it. It has a small courtyard so the bike should be safe, and is opposite a new shopping mall with a McDonalds and Pizza Hut, so food should be no problem. The owner is a young man who wears a Colt 45 automatic at his hip, he has been to the USA, made some money, he didn't say how, and returned to buy and run this little rundown hotel, but he has plans to improve it he tells me. I wander around the busy shopping mall watching desperate shoppers trying to make their Christmas purchase, glad that on the one hand I do not have to do it this year, and sad also that I do not have to do it this year. After a Pizza I walk up the road, past the hotel and into a more domestic district looking to buy a bottle of water. Walking on the left hand side of the road I notice that all of the side roads on this left side have big iron gates and a guard sitting in a little hut, stopping cars that want to enter and inspecting their credentials. Walking back down on the right hand side, there are stray dogs, pot holed side streets and youths letting of firecrackers and rockets in the streets. I meet my host on the roof garden, well it will be a garden one day he says, and ask him if the gun is really necessary. He replies that it certainly is, as the right hand side of the street is extremely dangerous and on no account should I walk down there!!
As I lay awake that Christmas Eve listening to fireworks banging away until the early hours of the morning, I reflected at the unhappy turn of events leading to this lumpy bed in a squalid little bedroom in Central America, and the sights that I have seen, people I have met and adventures I have had, if only I had someone with me to share them with, e-mail is just not the same!
The next morning I ride through downtown Guatemala desperately looking for signs to Antigua, after about an hour of this it suddenly occurs to me that 'A.Guatemala' means Antigua Guatemala (dooh!) and I am soon on the duel carriageway west of the city heading to my goal. The road leading there is a pleasant tree lined one, and leaving the highway you are fed into the grid pattern of Antigua town. Antigua used to be the capital city, but it is ringed with volcanoes and the earthquakes convinced the government to move to a safer location, leaving Antigua its cobbled streets, Spanish haciendas and ruined churches. It was at the commencement of the cobbles that I stopped. The cobbles were big, shiny, cushions of stone that were collapsed into holes or completely missing in places. I don't like cobbles, not only do they make your teeth chatter going over them but they can be slippery as well. A young man on the opposite corner called across to me in perfect English, enquiring if I was looking for a hotel for the night. I replied that I was, and had come to this town to stay for a few weeks and learn some Spanish, to which he replied that he had a friend who ran a Spanish school and could also provide accommodation with a Spanish family, just what I was looking for! He asked me to wait while he collected his own motorbike and he would sort something out. I was a bit skeptical, this was Christmas Day remember, but a hotel or hostel for one or two nights would suit me fine. A few minutes later I was following my guide through the checker board of streets, everyone seemed to be called 'Una Via'. How does the postman manage? ;o) We drew up to a doorway and were soon joined by an effusive older man who was quizzing me about my requirements. 'I want three weeks tuition and somewhere safe to leave my motorbike during that time.' I answered. He promised me that his was the best language school in town and we rode off to the cash point to get some money as a down payment, and from there to a small hacienda where I was introduced to my hostess, Margarita and her husband, 'El signor'. They had a small garden where I could park the bike, and at the back were three bedrooms and a bathroom built above the utility rooms. I parked up and hauled in my luggage. The deal included breakfast, lunch and dinner for 6 days a week, not Sunday, and school from 8am until 1pm.Monday 'til Saturday for 3 weeks, except with Christmas and New Year interfering it would be slightly more than 3 weeks.
Antigua, Guatemala

Antigua Guatemala is a lovely old town, with a bustling market and a busy main plaza lined with shops and cafes. It is also where the bikers of the area ride out to in order to see and be seen by the community at large. These were either the rich, who could afford big European, or Japanese bikes; or the youths who dressed like fashion conscious Hells Angels and rode Harley Davidson's or the equivalent. Most of the locals rode Chinese 125cc that looked remarkably like the Japanese bikes of the mid 60's.
That afternoon I was sitting in a square dominated by the primrose coloured cathedral, when I noticed a blond figure coming my way, who towered head and shoulders above the others on the pavement. 'My Jupiter its Fred!' I thought at just about the same time that he caught sight of me and called out his hello. 'I'm just off to buy some fireworks,' he explained, 'there's a big fiesta tonight and fireworks are the thing to have.' 'I'll see you there later then.' I naively replied.
Nadividad

I could hear fireworks and firecrackers going off later that afternoon as people became enthused with the festival spirit, and since the venue was just over the road from my habitation, it was going to be easy to get right into the throng later. After dinner, I wandered over and it soon became apparent that my chances of finding Fred and his family were going to be about nil. Cars and buses were streaming into town as villagers from miles around flocked to the celebration. I walked up and down the small triangular plaza there, where all the food stalls were set up, and then decided to join the throng on the road itself. Fireworks were going off everywhere and the crowd I was in stopped for a minute or two and I edged through it to get a better look at the people who were letting of major fireworks just down the street. A huge grin split my face as I came through the crowd, not so much a crowd as a procession; because I was part of the train of worshippers following the statue of the Virgin Mary from the Cathedral, as she was being paraded through the town.
Night Out for The Virgin Mary

A few days ago I was at a fire ceremony in Tical, now I was involved in the catholic Nativity Fiesta in the streets of Antigua Guatemala. We stopped alongside the local rock group who played an up tempo version of 'Ave Maria' three or four times, in which the crowd sang along, and then paused while the official firework display was set off from the safety of the school yard by the local firemen. Unable to contain themselves, the locals also did their thing by letting off huge fireworks on the pavement while youths let off yard long strings of Chinese crackers with complete abandon.
That night, and on most other nights I was there, the fireworks crackled and banged away until almost sunrise.
I was introduced to my maestro, Enriquetta, a couple of days later and she did her best to teach me Spanish. The trouble is our interest in each others culture was too great to allow mere grammar to get in the way, and we conversed in a mixture of English and Spanish until the three weeks were up, with me having all the tools to get by in Spanish, but with a firm conviction that I would never be fluent, and it did not matter anyway as sign language and smiling a lot seemed to have worked ok up 'til now. I won't bore you with accounts of lessons on rickety furniture in a pleasant garden with a horrible toilet that is best not described in detail. Often Enriquetta and I would go for walks in the town 'for practical language demonstrations in the supermarket, or street market, or restaurant that did the best coffee and cakes, or DHL to get a parcel sent for me, you get the idea. Sometimes we would stop and chat to her husband and children if they were in the street by her rooms, or once insisted that we go walkabout when I heard that her youngest daughter had toothache and was going to the dentist escorted by her 14 year old sister. After coffee and cake we 'just happened' to meet the girls on the way to the dentist and with a smile and a wink I told Enriquetta that I had a headache and would see her at school in the morning.
Enriquetta and I in the 'school room'

New Year was even more chaotic than Christmas, and a couple of friends I met in the school and I wandered about enjoying the festivities. Yamoto was dragged away by some other Japanese he met in the throng and Jacqueline, Jerry and I slowly made our way into the main plaza where we listened to jazz, rock and marimba bands competing against one another from different corners of the plaza, all drowned out by the overhead firework display.
Fireworks and friends
I had wanted to use some of the time here to service the bike, but it was impossible to do more than a little cosmetic fiddling due to the fact that the garden was so tiny and it felt like I was intruding into the family space, plus the rabbit didn't seem to like the motorbike much. However I did find that once again after a day or so the battery was flat again and decided it was time for a new one. There are lots of bike dealers in Antigua Guatemala due to the influx of Chinese bikes, some dealers use the street side as their workshops while other try and manage in cubicles that would be a tight squeeze for repairing roller-skates. I picked one that looked like some form of franchise; the three staff all wearing the same sky blue tee shirts; and gave them my old battery as a pattern. After a few phone calls they said that they could get one from a supplier in Guatemala City but it would be in two days time so call in Wednesday. After four 'tomorrows' I took Enriquetta with me and we walked in the shop just as they were unpacking my battery. 'To fill with acid and check will be an hour' they said, just enough time for coffee and cake at the restaurant around the corner.
I met Fred and his family again and he recommended that I take the trip to see the local active volcano, but to take the afternoon trip which gave an opportunity to see the lava flows as darkness fell. So I did. The coach arrived in the main square and I joined those already aboard. We duly set off, but about 500yds up the road the coach clipped a car and took its wing mirror off. The car took chase and blocked us in at the next junction. The police duly arrived and there took place a series of discussions in the street as to whether the car pulled out as the coach passed, or whether the coach was just too close to the parked vehicle. Every time our driver got out he took his cut down shotgun with him, I'm not sure if I was reassured because he had a shotgun, or worried that he seemed to need one. Now of course we were late and the driver was doing his best to make up time as we roared along the mountain roads overtaking everything in sight, although we did have to stop for diesel, which was taken on with the engine still running. While we filled up I noticed yet another family all aboard their small motorbike.
The family transport

Arriving at the little village at the foot of the volcano cone, we were told it was a 3 kilometre hike up hill and the locals surrounded us with ponies calling out 'Taxi, taxi.', as they accompanied us for the first kilometre or so. After about half a klick I gave in and mounted a pony called 'Palomino' and was glad I did. Now I'mnot a horseman, in fact I can never remember ever riding a horse, a donkey when I was a kid at the beach 55 years ago, but a horse, never. The Spanish style saddle with its saddle horn and swept up back no doubt helped as this game little pony climbed up the steep rocky slope, and the dynamics of where to put my weight were soon apparent as we progressed.
Don Quixote

At the point where we had to proceed by foot only, I was to be glad that I had no change so was forced to pay for the trip down by pony as well. We crossed a previous lava flow and it was incredible just how sharp the rock was, it also seemed to be hot in places. Coming to the main flow in the twilight we took our photos and with some confusion as to where everyone was, made our way by torchlight back across the lava flow.
Making coke - the real thing

I was most pleased to see my hearty pony waiting for me, but how he managed to get down that steep path in the dark without breaking his legs, or my back, I'm not sure. The several of the young people found it hard going and one or two of the middle aged ones were in obvious distress by the time we got down to the village and were obviously relived to see the coach. For my part my thighs and calves ached as did my wrists, but all in all I quite liked the partnership that is necessary between horse and rider in order to succeed as a team. I felt like Don Quixote, although I probably looked like Poncho Villa.

Another trip we took was to the coffee plantation where we learnt both the history of coffee in Guatemala and its cultivation and processing. The yard in the farm was covered with coffee beans drying in the sun, and the smell of the natural yeasts coming off of them reminded me so much of the smell of barley in the farmyards I used to visit at home in Britain that I exclaimed out loud, much to the amusement of the rest of our little group. Coffee beans don't smell of coffee until after they are dried and roasted. The coffee beans used in Guatemala are usually grown between lines of other trees in order to keep them in partial shade. They grow slower but the taste is finer, most of the coffee grown in Brazil for example is the Robusta strain and grown as quickly as possible for use as instant coffee.
All to soon my time in Antigua Guatemala came to an end, and as I went for a last cup f coffee and cheesecake in the main plaza I came across 3 motorcyclists who had just arrived on their KTMs. Martin and Simon, two Australian brothers, had met up with Jules, a Frenchman living in Mexico, and were headed south. Simon was looking for a winch as he intended to try and cross the impenetrable Darien Gap by motorbike, while his older, and more sensible brother intended to head for a Panamanian port and get a boat to Venezuela. I stood guard over their bikes while they sorted their money out and left shortly after. Simon had been on the road for four years, and was a competition enduro rider, but I often wonder if he made it through the Darien, if anyone knows perhaps they can let me know.
Trailblazers

Leaving Antigua Guatemala I headed northwest to look around Lake Atitilan which I had heard was very picturesque. Along the way I passed and in turn was passed by a couple on a KLR. We played unintentional tag like this all the way into the main town on the lake. Entering the town I followed a bus as I figure they know the best way in and out of town, whereas they turned off somewhere. I stopped to get myself a drink on one of the less crowded streets on the edge of town and they drew up alongside. 'I guess we took the long way round,' said the rider, ' Hi, I'm Larry and this is Sally.' They were from the mid west of America I think they said, anyway they had hired the bike for the day from a shop in Antigua and were out to swing around the lake. After a brief chat they went on their way only to return about two minutes later. 'I think we've got a puncture in the rear tyre,' explained Larry. 'I've a pump and tyre repair kit,' I replied, 'let's have a look.' The bike had no centre stand so we leaned it over and removed the back wheel, putting one of the crash helmets under the swingarm while Larry used my tyre irons to remove the back tyre. Sure enough an old patch had come off as it had been badly put on. Swearing about what he would do to the hire guy, Larry quickly had the tube repaired and we used my electric pump to inflate it. Another few minutes and they were fit to go. This time they went around the corner and never came back.
Sally and Larry

I continued around the lake until I passed through Santiago Atitilan. The road gradually grew worse until it consisted of about 4 inches of loose sand over cobbles the size and shape of bread loaves. At the point where the road took a 50 yard hill at 45 degrees I had to stop and admit defeat. No way was I going to attempt that with the night coming on and me in the middle of nowhere! It took me about 15 minutes to turn the bike around as the front wheel kept sliding on the sand, and the rear wheel, although first gear was engaged with the engine off, was turning the engine backwards. I pulled into a hotel with nice looking gardens set with bungalows and set my teeth for what was no doubt going to be another expensive stay. It was, but not too bad as it was out of season. The owner told me that the week before they had an Australian biker in for a week because he had pulled all the muscles in one leg attempting the same slope. Luckily a local found him and helped him recover his bike, it could have been a bandit though my host told me, because there had been several robberies at gun point up there at night. Apparently last year there had been uncommon amounts of rain and it had bought landslides of volcanic ash down across that road. Had I got over that last hill I was only a couple of kilometres from St.Pedro which was my goal.
In the morning I sat and watched the fishermen in their boats as the sun reached over the volcanoes and dispersed the early morning mist. A magical hour spent in a quiet and beautiful garden while drinking a really good cup f coffee after a well made breakfast.
Blue Haze; Lake Atitilan

The next morning I rode out to a junction I had seen the day before and this time passed by the other side of the volcano on a decent road. Reaching the main highway I turned east and was heading towards San Salvador, although I knew that I would not reach the border in time to cross over, and besides the little port of San Jose or the Nature reserve adjacent at La Areliane sounded inviting. They weren't.! San Jose is the same as most of the other ports I had visited in Central America, the infrastructure totally unable to keep up with the demands of the heavy traffic, and the population very poor. La Areliane was no better, just being a smaller version of the port with no hotel worth the name in the little town. I returned to San Jose and booked into a no star motel for the night. I had heard in talks on Central and South America that the reason that motels existed there were different to the reasons in Europe or North America. We know them as no frills stopovers that are handy for the highway. In Central and South America they are where you take your girlfriend for a few hours of passion. To ensure anonymity each cabin has a drive in garage with a curtain that pulls across, or perhaps even a garage door. The one in Porto San Jose, for all its run down status, even had air conditioning, although the wiring looked exceedingly dodgy to me, but hey, it worked. The other good thing was that I was able to use the curtained off garage next to my cabin to make coffee and a meal on my camping stove without attracting attention.
Next morning I reached the border of El Salvador at La Hachadura and was pleased to hire a couple of locals to get me through the procedures. Once you have done it a few times, it is not difficult, but those first few times can be confusing. Basically you go to Immigration control and get yourself stamped out of the country you are leaving. Then you go to Customs to get your bike booked out. Then you may pass by a police checkpoint where they check that you have done everything correctly, before proceeding into the country you are heading for. Here you do it all over again but it takes ten times as long because you have to fill in paperwork declaring that you are the person that your passport says you are, you are only going to stay up to 90 days, and that the bike is only coming in for the same amount of time. Every piece of paperwork requires a wait at a different window, the Customs one is usually the longest due to the lorry drivers having sheaves of papers covering all the items they are carrying. Eventually you get to the barrier and are checked out, but often there is another police checkpoint a mile down the road and you may have to show all your paperwork again, once this happened to me three times as I went through a Border Police Checkpoint, a Municipal Police Checkpoint and a Federal Police checkpoint, all within the first few miles of the border. The local minders you hire can often cut the time down for you and as at later border, it can make a dramatic difference, but it will cost money. That's another thing to remember to do, go to the money changers and change the money left over from your last country, into the currency of the new country you are visiting. It doesn't matter who you do it with, they have a cartel and all give the same rate anyway.
I had hope to reach the outskirts of San Salvador, the capital of this little country, but the traffic was quite heavy and after investigating a little seaside town that didn't seem to have any hotels, I passed another motel on the main highway and was offered an 'Executive' room, as these had metal garage doors which would protect my bike better. Now here was a much better class of brothel. The porter conducted me to the room, showed me the mirror walled bathroom, ensured there were condoms in the bedside table draw, and asked if I would like a beer. When I refused this offer he explained that there were two beers 'gratis' so I might as well have them. I took out my wallet to pay him for the accommodation and he shook his head and walked over to the built in corner seat and fitment, lifted a small lid, and gestured for me to put my money in the space below. I did, we closed the lid, there was the sound of a sliding panel moving, followed by a couple of knocks and, as if by magic when we opened the lid again, there was a tray with a couple of cold beers on it. The whole thing was then spoilt by the back wall sliding across and an old crone offering me up my change and a towel and soap.
Descrete service


As he left my porter offered me a 'chica' for the evening, 'very clean and speaks good English'. 'Just dinner would do fine,' I replied picking up the menu card, and a few more raps on the corner cupboard produced a dinner which I enjoyed with the two free beers.
Informative decorations in my room

The round bed on a marble dais was comfortable, and as far as I could make out the shape of it neither added nor subtracted to my nights sleep. The only drawback with this place was that they wanted me out by 7am, but it did mean I had plenty of time to get to the border area into Honduras.

The roads here are very variable, and I found that following a car or van worked well, as they swerved between the potholes, only you have to make sure you choose one set of tyres to follow, as sitting in the middle will lead you to certain doom. Coming over one hillcrest I narrowly missed a pothole about the size of a tabletop, 9 or 10 inches deep and looking as though it had been just made ready for repair since the sides were clean and at 90degrees to the road surface. I remember thinking that if someone on a motorbike hits that unawares, they will be in serious trouble. Sure enough, 500 yards up the road there were all the signs that a road gang had been repairing the potholes, but looked as though they had run out of tarmac.
Coming into the seaside town of La Union, I could see all the work going on to build a new marina suitable for gringo sailors. More importantly I could see a Holiday Inn and just knew I needed a couple of days pampering. As it is out of season I get a very good rate and decide to stay for a couple of days, I am always a bit wary of crossing border at the weekend when I suspect there is more casual traffic that takes longer to cross, anyway the scenery is pleasant, the wine good and the weather perfect, so why not make the most of it.

Pleasant scenery in La Union



....and some more pleasantsceneryin La Union

The next border with Honduras was the easiest and most expensive. I didn't have that far to ride so it was mid morning by the time I reached Goascoran. About 2 miles from the boarder. On the roundabout where the pan American meets the main road from San Miguel, a couple of young men flagged me down obviously touting for work as border crossing guides. I stopped and established the fact that this is what they were, and two jumped on a bicycle while the main man looked at my bike quizzically before wedging himself somewhere between me and my rucksack and standing up on the passenger foot pegs. In this manner we proceeded to the border. This was the most expensive border crossing I made, it cost me $180 to cross over. Usually the cost is about $20 for the guide and $5 to get a kid to watch the bike. Then there are sometimes exit fees and typing up document fees as well. While this was the easiest border for me, I just sat in the shade while my minders did all the running around, yes I was a bit concerned that they had all my documents with them and were often out of my sight, but as long as one of them was sitting by me I figured the others would return. Unfortunately just before we arrived at the border, so did three coaches, and there was a line of about 150 people all waiting for their documents to be processed and their luggage checked. My main man returned and informed me that it would take another 3 hours at Customs plus another 2 hours on top for immigration; or, since he had an understanding with the customs official, a $50 bill attached to the declaration would fix it. I watched as he walked over to the official, handed him my paperwork with the $50 attached, and return smiling saying that customs clearance was not a requirement in my case. Another $50 fixed the passport stamp. I must say that the long queue of people waiting at the immigration window never turned a hair when my minder walked over, ignored the queue, interrupted what was going on, and had my passport stamped. 'It will not cost so much to get into Honduras,' he said, 'follow me.' Again I sat in the shade drinking orange juice and $50 and 20 minutes later I was ready to go. Expensive yes, but he had just saved me 5 hours queuing.
To be honest I don't remember much about driving through Honduras and Nicaragua, just more jungle sided pot holed roads, volcanoes and lakes in the distance, poor hotels and yet another border crossings. My next real memory was getting lost in Managua, Nicaragua; noting that most of the side streets had the covers missing from the sewers, I expect the local scrap dealer did a roaring trade in cast iron, and trying to look for a hotel while not driving down a 5ft deep corporation hole. I found a very nice hotel, a little off a main road, but although they had their own private driveway, because the bike was parked outside the hacienda walls, I fixed my lock to the front wheel as a precaution. Shame I forgot about it next morning and drove about a mile wondering what that curious clicking noise was. At least after that when I locked the bike I did it properly!
The signage here was up to Latin American standards so I not so much got lost, as found myself passing the airport going the opposite way than I had arrived. I knew this was wrong and seeing a sign, yes there are a few, to Granada, took this road as I knew it led roughly in the direction of the boarder. My guide book described the lakeside town of Granada as a charming colonial town, it looked like almost every other town I had passed through to me, but I did not stop and explore, I just got lost for twenty minutes before finding the dusty road that was being repaired and that led towards the border. Yet another border crossing and I managed this one myself, only paying someone a few dollars to watch the bike before heading into Costa Rica and its capital City, San Jose. In the mountains just over the boarder we were delayed, and crawled along at about 5mph. I could see no apparent reason for this slow crawl, but did notice my temperature gauge climbing into the red. Every time the traffic stopped I switched off the engine and prayed that the engine would start when required, it did. I stayed at a nice hotel on the city outskirts after riding around for an hour or more in downtown San Jose. I had ignored the Best Western and its Casino on the way into town, mainly because I couldn't figure how to get off the busy motorway into town, but having settled into my room I opened my emails only to find that Fred, and friends, were staying at that very Best Weston. The next morning after checking and filling my empty radiator, I headed back onto the motorway, found the right exit and drew up next to Fred's BMW 1200 Adventure.
Next:New Friends, Panama, and we join a protest march in Colombia
Posted by Derek Fairless at
08:25 PM
GMT
April 21, 2008 GMT
New friends found
New Friends and on to Panama
Fred introduced me to a Texas couple, Curtis and Janet, who were riding a GS1150 and also to Roger from Alabama who was on a Buell. Roger was on a mission however and could not stay and chat. You may remember that I described a large pot hole the size of a tabletop that I had seen when first entering Costa Rica, well Roger hit it and it took out his front and rear wheels and his rear sub-frame. Lucky for Roger he was not injured and lucky for Linda that she was still in the States waiting to fly out and join him in Costa Rica. Being an ex-dealer, Roger was able to organise the spare parts he needed and Linda was going to fly in with them, thus hoping to circumvent the long customs delays and import duties that he would normally encounter if he had them shipped by carrier. The next day Linda arrived with all the parts required and then found out that a Yellow Fever jab was mandatory for Columbia, so she and Janet went off to the local hospital for their jabs and certificates. In the meantime Fred introduced me to the local travel agent and I signed up to fly to Bogota with the rest of the group.
While Roger oversaw the rebuilding of his bike, and Curtis, Janet and Linda relaxed in the hotel waiting for him, Fred and I lit out for Panama. It was our intention to travel along the coast, and the others, by following the PanAm would catch up with us in Panama City. Leaving San Diego behind, we headed into the mountains and south to the coast. A KLR kept us company for a while, and I found out why Fred's nickname is 'Fast Freddie'. I was soon one lorry and three cars behind them, but when we were stopped by road works I attempted to rejoin them. Unfortunately the lorry that was behind them was slowly inching forward anticipating the signal to move off, and I was so preoccupied with the rapidly closing gap that I caught the empty pannier frame of the KLR with my pannier and slowly fell over sideways at about 1mph. That put paid to my already damaged windshield, and severely my dignity. At the next town, Porto Cortes we all pulled into a MacDonald's and I found out that the KLR was hired, but a bit of brute force bent its pannier frame back, and while Fred bought the guy a coffee I went over to a garage I had noticed to see if I could get something to put in my Radiator to stop the water leaking out. It was Sunday and no mechanics were on duty, but one of the girls from the office disappeared and came back with some liquid radiator sealant. I duly poured half of it in, figuring since it was probably meant for cars my small cooling system would not need it all. After handshakes all round and no hard feelings about the knock, Fred and I proceeded south towards the coast.. Fred had a desire to see Golfito, a natural harbour on the Golfo Dolce, (Sweet Gulf), which was famed as a pretty spot for yachts to make for having passed through the Panama Canal. We duly arrived, dismissed the first try at an hotel for being too expensive, and continued on past the small commercial dock and found a small hostel at reasonable prices. There we met a British couple who were on holiday here, he for the surfing, and she just to relax. As it was the off season they had the beaches and waves all to themselves which was perfect for them.
Fast Freddie

Golfito


In the morning I topped up my radiator and we headed for the border with Panama. This was another easy border crossing, I think both because they have the information infrastructure and, more importantly, both countries are stable politically and trust their citizens, unlike the other countries I had passed through recently, which until a few years ago had all had bitter civil wars. Fred set out at his usual high speed and I kept thinking that if this was his normal pace, then come Columbia I might have to bail out of the group. I prefer a speed of about 55-60mph, with lots of time to look around. I have no urgent desires to pass a lorry just because it in front of me, and will often slow down and let it get away from me, rather than speed up, overtake, and then have it sitting on my tail for the next half hour waiting to re-pass me whether it is safe to do so or not. Anyway our dash down the Pan-Am at 80mph bought us to the developing coastal area of Santa Clara on the Pacific, and we rode down a likely looking road to find a hotel for the night. What we found was a hotel complex that wanted $250 a night, but it did have its own golf course and tennis courts, but we informed the man at the gate that he would not have the pleasure of our company. The next bay had a rough little road leading to it and on the second try we found a little place with holiday cabins which the owners hurriedly got ready for us as the place was empty. Fred decided to go back up the road for dinner, but as I had serious misgivings about my ability to handle a nasty little hill in the dark, or the daylight for that matter, I stayed and cooked up a small meal using the food that I was carrying.
Near San ta Clara


The next morning I surprised myself my negotiation the rubble strewn 'nasty little hill' without much difficulty, you must remember that while Fred was able to stand up on his foot-pegs, thus transferring all his weight to them and lowering his bikes centre of gravity, making it more stable, my arthritic knees won't let me do this easily anymore, so I just have to sit there and do the best I can not to fall off.
Soon Panama City came into view and despite our best efforts we could not locate the shipping office that we needed to find to finish off our shipping arrangements. It was necessary that we did this as soon as possible because the coming weekend there was a big fiesta coming up and if we did not clear our bikes through the system by tomorrow, then we would loose four or five days. In the end we hired a taxi and since we only knew it was near the Panama Hilton, ( I think, but anyway a swanky hotel in the middle of town) we left our bikes there while we sought for our shipper. They we very good about it, and we had several of the guests talking to us about our plans with great interest. Eventually finding our shipper, we completed our paperwork and they helped us find a local hotel, being the eve of a big fiesta this was not easy, but we only needed it for a night as the next day we would ride out to a hotel much closer to the airport, meet up with Curtis, Janet, roger and Linda and ride our bikes to the cargo area for shipping. All this time there were emails flying back and forth to James Cargo in England who were the Shipping Agents, albeit that we were using their local agent to do the ground work in Panama. The agent had taken us the day before in his car to the cargo area of the airport and help us fill in the forms. Later that day, while browsing the shops, I found a shop selling Garmin GPS units and went in for a closer look. Now I have always resisted the temptation to get a GPS, but after wandering around many of the central American towns searching for the way out, your lucky if you find a signpost and then probably there is only one somewhere in the middle of town, I thought a GPS might help. The only units they had were designed for cars, but one had a suction pad and I thought it might stick on my redundant rev counter which had stopped working when I crashed in Canada. Apparently it did not have Garmins 'World Map loaded' but while I was away getting my passport from the hotel to verify my identity, I think they must have loaded it in, as it was there when I switched it on. Dissappointing then that it only includes the main roads and no details of town roads, bt at least it gave me a direction to head in! I told Fred about the Smelly biker maps and encouraged by him spent several hours trying to download them for us to evaluate. Due to firewalls on the hotel wi-fi links and misunderstanding the download instructions, I was not able to get this option working until much later, and it has proved a boon. I must say though that it does take a bit of 'nerdification' and would advise others to get it sorted before leaving on their trip.
Panama City skyline

We all met at the airport hotel, and the car park boy cleaned our bikes while we lounged around the pool. Fred, Roger and Linda hired a car to go and see the carnival in the city, but with so many streets blocked off and such a huge influx of people they saw little except the cars around them before calling it a day and heading off for a general drive outside the city limits. In the meantime I was puzzled by an itchy rash that had appeared on my right leg, until I realised that although the silencer for my exhaust is on the left, the pipes run along the right side of the bike after leaving the engine. What with the hot weather and the heat from the exhaust pipes, I had a nasty case of heat rash which I needed to make sure would not turn septic. Hmm I would have to think on that a bit, as I could not afford to let it get worse. I had also recently lost my big toe nail, but that was not unexpected as it had been black from when I tripped over something in my garage while getting set up to travel. I knew it would go when the black bit moved halfway up, what was unexpected was at about the same time as it came adrift, my left big toe nail also decided to part company, maybe it was my sweaty boots, but whatever it was I needed to look after my feet a bit better than just washing them and using talcum powder every day. Maybe I would find a solution in Bogota.
Heat Rash


The next day the four of us rode down to the shipping company's warehouse at the airport and prepared our bikes for shipment by removing the mirrors and odd loose parts. We did not need to drain the petrol or disconnect the batteries as the cargo plane was listed as carrying 'dangerous cargo' which covered us as far as the bikes and contents of our panniers was concerned.
Getting to the airport was easy as it was just down the road, but the security was very tight and even had me take off my boots to walk through the checking area. Why I'm not sure as they contain no metal, but there I was walking through the airport lounge in my bare feet looking for a seat to sit on while I put my boots back on. It had seemed curious to me that the group had reached the airport on the same shuttle, but once there, it appeared that it was every man for themselves. This did not bode well in my mind as I am used to my friends, even temporary ones, keeping an eye on each other and aiding where necessary. The loose dynamics of our group is not unusual I was to discover by talking to others who have joined up in ad hoc partnerships, and these temporary mutual aid partnerships often just fly apart for no real reason except that the members do not really know one another well and are only hanging together while negotiating a difficult period of their journey.
And so we land in Bogota, where my Britishness comes to the fore as I refuse to jump the queue to join my friends, having been last off the plane by allowing various families with children to exit before me, instead of just barging into the aisle. It has always puzzled me why people surge to get off a bus or plane, why don't they just relax and wait for everyone else to do the pushing and shoving? Of course in the airport concourse you have to join in as there is a constant stream of passengers arriving from other flights, but even so a few minutes delay will not usually cause a problem, and we had a hotel booked, and there were plenty of taxis weren't there/ Yes there were, and were soon installed in our hotel, but we thought it was in the downtown area, but this chain had three hotels in Bogota and were well out into the suburbs.
Janet and Curtis have no interest in cultures or history, this they freely admit, while Roger and Linda enjoy visiting museums and trying local food. Fred has his own agenda that takes him off on lone walks, so it is no surprise that Roger, Linda and I find ourselves bidding Fred farewell for the afternoon in Bogotá's main plaza. While we three wander around searching for the 'Museo del Oro'(Museum of Gold), we notice that there are many groups of young people about. We eventually find the museum, but it is undergoing renovation and some of the exhibits have been temporarily moved to the bank just off of the main square that we left earlier. Deciding to take a round about route back we encounter a huge column of chanting protesters, and we decide to join in. The protest has been organised to take place all over Columbia to demand that the FARC people release their hostages, some of whom have been held for six years.
Army guys look on.....

....while Linda, Roger and I protest...oh and another 999,994 people as well



Having done our bit, we leave the throng at the main plaza and carry on to visit the museum we were seeking. The exhibits are were interesting mainly due to the fact that they were in the old mint, and nearly all of the machinery on display originated in Birmingham. I visited a church to see the stained glass, which was extremely good, while Roger and Linda had lunch. Roger wants some socks, and while he is browsing through the little market it occurs to me that this may be the answer to my overheating leg problem. Until now I have eschewed socks as my boots had been tight, and they were yet another thing to carry. I had a pair of thin socks but had only worn them while camping in Canada to keep my feet warm. I bought a couple of pairs of 'tennis socks' and was surprised and pleased to find that not only had my boots expanded a little, (and my calves shrunk) but it made taking my boots off easier. The local pharmacy provided a tube of antiseptic cream for the tiny blisters that were now beginning to weep a little, so I was all set to continue.

If it's a mint, where's the hole?
Modelled on a cake perhaps?

The next day we set off to recover our bikes, only to find that three of them, Fred's, Curtis's and mine had been strapped onto the same pallet, and at some stage fallen over into one another, causing miner damage to all of them. Lucky for me, mine had only broken a front indicator lens, but the others had greater, although still minor, damage and dents. Roger's Buell had been on it's own pallet and was unharmed. After calling in the agent and getting the shipper to agree that their bikes had been damaged in transit, we went to get our customs clearance before rejoining our bikes. Here we met another difficulty; there was a four foot drop to the ground off of the loading dock and no ramp! 'Surely', I thought, 'they must have had bikes through here before.' We were not allowed to drive onto the airport apron and around to a gate at the side, and eventually had to drive onto a pallet held up by a fork lift truck, and be lowered to the ground that way. After about four hours we eventually made our way out into the rush hour traffic of Bogota and returned to our hotel. Perhaps tomorrow we can at last get under way and head out into the Columbian countryside?
Next: Friends lost
Posted by Derek Fairless at
12:39 AM
GMT
Enter your email address to receive updates to Derek Fairless's trip story!
Recent Entries
Archives:
Archives:
Monthly
Archives:
Category
NEW! HU 2015 Motorcycle Adventure Travel Calendar is now available! Get your copy now for some terrific travel inspiration!
HUGE, 11.5 x 16.5 inches, beautifully printed in Germany on top quality stock! Photos are the winning images from over 600 entries in the 9th Annual HU Photo Contest!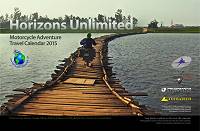 "The calendar is magnificent!"
"I just wanted to say how much I'm loving the new, larger calendar!"
We share the profit with the winning photographers. YOU could be in the HU Calendar too - enter here!
Next HU Events
Germany: May 14-17
Canada Ontario: Jun 18-21
Ireland: June 26-28
Colorado: July 17-19 TBC
Canada West: Aug 20-23
USA California: Sep 24-27
Aus Queensland: Sep 24-27
USA North Carolina: Oct 8-11
Aus Perth: Oct 9-11
Germany: Oct 22-25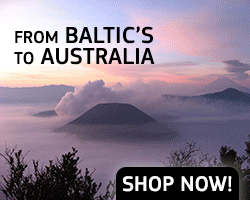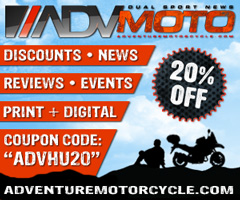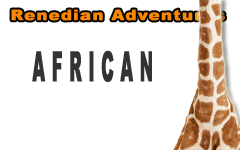 What others say about HU...
"I just wanted to say thanks for doing this and sharing so much with the rest of us." Dave, USA
"Your website is a mecca of valuable information and the DVD series is informative, entertaining, and inspiring! The new look of the website is very impressive, updated and catchy. Thank you so very much!" Jennifer, Canada
"...Great site. Keep up the good work." Murray and Carmen, Australia
"We just finished a 7 month 22,000+ mile scouting trip from Alaska to the bottom of Chile and I can't tell you how many times we referred to your site for help. From how to adjust your valves, to where to stay in the back country of Peru. Horizons Unlimited was a key player in our success. Motorcycle enthusiasts from around the world are in debt to your services." Alaska Riders

10th Annual HU Travellers Photo Contest is on now! This is an opportunity for YOU to show us your best photos and win prizes!
NEW! HU 2014 Adventure Travel T-shirts! are now available in several colors! Be the first kid on your block to have them! New lower prices on synths!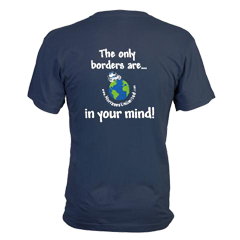 Check out the new Gildan Performance cotton-feel t-shirt - 100% poly, feels like soft cotton!

What turns you on to motorcycle travel?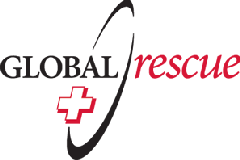 Global Rescue is the premier provider of medical, security and evacuation services worldwide and is the only company that will come to you, wherever you are, and evacuate you to your home hospital of choice. Additionally, Global Rescue places no restrictions on country of citizenship - all nationalities are eligible to sign-up!
New to Horizons Unlimited?
New to motorcycle travelling? New to the HU site? Confused? Too many options? It's really very simple - just 4 easy steps!
Horizons Unlimited was founded in 1997 by Grant and Susan Johnson following their journey around the world on a BMW R80 G/S motorcycle.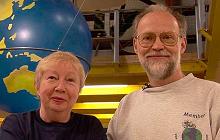 Read more about Grant & Susan's story
Membership - help keep us going!
Horizons Unlimited is not a big multi-national company, just two people who love motorcycle travel and have grown what started as a hobby in 1997 into a full time job (usually 8-10 hours per day and 7 days a week) and a labour of love. To keep it going and a roof over our heads, we run events (22 this year!); we sell inspirational and informative DVDs; we have a few selected advertisers; and we make a small amount from memberships.
You don't have to be a Member to come to an HU meeting, access the website, the HUBB or to receive the e-zine. What you get for your membership contribution is our sincere gratitude, good karma and knowing that you're helping to keep the motorcycle travel dream alive. Contributing Members and Gold Members do get additional features on the HUBB. Here's a list of all the Member benefits on the HUBB.
Books & DVDs

All the best travel books and videos listed and often reviewed on HU's famous Books page. Check it out and get great travel books from all over the world.

MC Air Shipping, (uncrated) USA / Canada / Europe and other areas. Be sure to say "Horizons Unlimited" to get your $25 discount on Shipping!
Insurance - see: For foreigners traveling in US and Canada and for Americans and Canadians traveling in other countries, then mail it to MC Express and get your HU $15 discount!
Story and photos copyright © All Rights Reserved.
Contact the author:
Editors note: We accept no responsibility for any of the above information in any way whatsoever. You are reminded to do your own research. Any commentary is strictly a personal opinion of the person supplying the information and is not to be construed as an endorsement of any kind.
Hosted by: Horizons Unlimited, the motorcycle travellers' website!
You can have your story here too - click for details!