February 02, 2008 GMT
South of the Border down Mexico way.
The border crossing at San Luis was more chaotic than the others I had crossed, but in retrospect not too bad at all. I first had to give in my green card to the American Immigration desk, by stopping at the side of the road and hopping over a fence to get there, they don't seem to worry about who is leaving, only about who's coming in. Next I rode the 50 or so meters to a small booth where a guy looked at my passport and pointed to a building that I should report to. This was to get my temporary import papers for the bike, and after queuing for half an hour I was told that first I needed papers from the Immigration desk. Luckily there was no queue, but the lady was out having coffee somewhere. After she returned and I got my papers I returned to queue up again and when my turn came we found that the computer would not accept my VIN number. The guy behind me spoke perfect English and suggested that I check it myself. I did so and everything matched, possibly she thought the 'S' was a '5' I said and we tried again. Again the computer refused to accept the number and the lady behind the counter returned my Registration Document with a flourish telling me that it was wrong and the bike did not exist. Lucky for me the English speaking dude was still there and suggested she rang her main office, which she did reluctantly. After another 20 minutes her phone rang, she gave a look of comprehension and pushing aside the paperwork she had in front of her, typed in my particulars, I think she had been trying to put them in the wrong field!! I left the office with my paperwork and a sticker to put on my windshield to say I had been processed, I think it costs about $30. For Americans there is a $3 fee if you only want to go a little way into the country.
Leaving the office I think I must have completely ignored customs and just driven past them, but anyway I followed a couple of 4x4s into the main street and the chaos. After a few hundred meters the one way street stopped at a junction and I just followed these 4x4s straight across. At the next junction one turned right and the other kept on down this wide shop lined street, so I followed. Soon he pulled over so I kept going and the shops ended, reasonable housing lined the street and it still looked clean and tidy. Then a crossroads came up, left looked like a commercial district, straight on turned into sand and shanty town, right looked busy with the blue smoke of roadside food vendors curling up through the air, shouts and whistles back and forth across the streets, cars and trucks belching grey acrid smoke passing, none of which would have looked out of place in a scrap yard, and kids in smart white shirts streaming out of school for lunch. So I turned that way and rode along this road with its straggle of kerbside businesses and local life going about its normal day to day business. The next crossroads was a bit of a disappointment, left into shanty and sand, I was aware of that as I had ridden up this street, straight on was also into sand, but thicker, and right was a rough surface of rocks and gravel, but a hundred meters up it looked ok. The only trouble was that I was now headed back the way I came. 'Oh well,' I thought perhaps I should get back to the border post and try again.' I therefore took another right and was headed back towards the centre of town. When I got to the junction that crossed the road I started out on, I caught sight of a 40foot lorry heading east in the distance. That was the way I wanted to go, and the speed he was travelling at made me think that he was on a main road. I therefore carried straight on and ended up in a deserted car park, but, and it was a good but, the main road was just the other side of a low concrete wall. Over in the far corner they had left a space for pedestrians, so as you can imaging it took no time at all for me to ride up the kerb, across the grass and, at last, Hwy2, east across to Sonoyta and then south down to Santa Anna.

Typical road in northern Mexico
The land is mostly desert and scrub as it follows the 5 meter high border fence across this dry wasteland. The occasional border patrol helicopter passes overhead on the far side of the fence, but this side there are only the odd shacks and ever present container lorries rushing by. I carried on into the afternoon completing about 220 miles, and pulled into a secure looking motel in Santa Anna where I stayed the night.
The next morning I refilled with petrol at the Pemex service station, not that there is any choice since the Mexican government nationalized the oil industry and fixed the fuel price. However I must say all of the Pemex stations were clean and efficient, often they were the newest building in town, and their red, white and green painted buildings were often greeted by a sigh of relief as I could fill both the bike and myself up with liquid. Back on the road I was heading south along the toll road that comes down from Nogales through dry scrubby countryside, but with more trees and agriculture than had been apparent the day before. Reaching Hermosillo I knew I needed to head east once more into the mountains, and although this was only a couple of hours away from Santa Anna, having got lost in the busy town centre for an hour, I found an hotel and treated myself to a shower followed by a McDonalds chicken dinner, yesterday I only ate some cinnamon bread and a milky way, plus a few crisps. This due to the fact that I have no idea what to ask for, and figure that provided I get to eat something, I can watch and learn as I go.
Only one false road out of Hermosillo and I'm heading for the mountains. Soon the traffic drops away with only the odd car, pickup or truck overtaking me. I pass a blighted area that looks like everything is covered in black dust and see some sort of mining operation that looks like it is drilling coal dust out of the ground!

Arriving at a large T junction with ambiguous signage I take a left figuring that even if I am wrong, it is probably the old road and will join back up to the new road further up. I am not reassured by having to negotiate a washed out road down at the river, but at least the river is only a trickle. A peon on his donkey gives me an odd look as I pass and I get the distinct feeling that this is the rod to nowhere. I was wrong, it went somewhere, Suaqui is where, but then the locals told me the road finished. Back to Tecoripa then and pick up the main highway again, yep back over that washed out river, but this time a beat up truck had stopped along the best line and I had a few curses for it as I was forced to take to the looser gravel. I hate gravel. Did I mention that elsewhere?

The mountains look really great around Tonichi, hardly any traffic but difficult to pull over due to the 6 inch drop off the side of the black stuff. I was just about to overtake a slow moving pickup when there was a bang and my back wheel locked up. 'Oh not again!' I groaned. I put the kick stand down got off the bike and tried to move it backwards towards a small area of grass I had just passed. It wouldn't move! I quickly walked around to the other side of the bike and took a look. The front chain sprocket was totally missing!!! Gone, nothing!! I walked back down the road 20 or 30 feet and there it was laying in the road!! I looked a bit harder further along for the spring clip but it was nowhere in sight. Returning to the bike I saw the problem with the back brake, the pedal was jammed down hard where the chain had hit it coming off, and the brake was jammed on. I quickly got out my spanners, all the time being aware that I am stationery in the middle of the road between two blind bends. I released the brake nipple, letting out the pressure, and some fluid, and was able to release the pedal lever and wheel the bike back to the grassy area that was to one side. As I did so a pick up flew round the corner and screeched to a halt, no not tyres burning up the road, just noisy brakes. Ernesto got out and with his little bit of English established why I was bending over my bike. We managed to get the sprocket and chain back on and I put a ty-wrap around the shaft to stop it coming off. Ernesto accompanied me into Tonichi and checked at the garage to see if they had any circlips, they had one, but it broke as he tried to fit it. Only other stuff they had looked like a spring retaining wire for lorry brake callipers, but we took that and I managed to bend it into a round shape that approximated a circlip. I gave Ernesto a few pesos for his trouble and put the front chain guard into my elastic net, I wnted to be able to keep an eye on that circlip. How had it come off? The last time it was off was when the sprocket was changed in Dallas, Hmm, either it did not get put back or it was damaged in the process.


Ernesto


My front sprocket and home made circlip

Later I found a motel in Yepachic that was nearly finished, it was finished enough to stay in and I brewed up some coffee in the unfinished fire grate.


The next day I carried on slowly through the mountains and noticed a single headlight weaving through the mountains behind me and was pleased to see a GS1200 riding shotgun. We stopped and exchanged pleasantries just outside of La Junta, and while I took the road towards Creel, Scott took the road to Chihuahua.
It was further than I thought, and driving through the mountains as it got darker, with a mechanical problem that slowed me and with no back brake, was quite a stressful I can tell you, but eventually I got into the little town of Creel, found an hotel next to the train station and thankfully stopped for a couple of nights. The next morning I checked the bike and went looking for supplies. Nothing of much use came to hand, so I did what I could and went for a walk.


Creel, the hotel is at the bottom of the drive with the railway station beyond.

The hotel was on quite a steep slope and it had a cobblestone driveway, hmm not so good for me. I got up there some how or other and continued on through the mountains. I regret not having taken a tour of Copper canyon, but was a bit preoccupied with my bike problems. The mountains were beautiful however and I did enjoy them even if I only had one brake, it looked to me as though the pivot shaft was bent and I would need a larger town with better facilities to fix it. I rode into Guachochic and I saw a nice looking hotel though and stopped for the night.


Near Creel, Mexico
The town I had been aiming for was Hidalgo del Parrel, and I passed through that the next morning. The road to Durango is quite good, but a little boring as it crosses a flat plain. The night was drawing in when I got to Rodeo, and a quick trip from one end of the town to the other showed me that there was only one hotel in town. I think they were closed for the season, but I got a back room with no curtains at the windows and a really basic bathroom, still it was secure and clean, if somewhat basic. I looked out across the back yard and into the lean-to housing for some of the family, and enjoyed seeing the children laughing and playing with a half deflated red balloon the next morning before moving off.


Luxury lean-to in Rodeo.
Thankfully Durango has a by-pass so that was soon behind me and into some of the most beautiful mountains in Mexico. The only trouble is that the road is also one of the busiest for heavy goods vehicles and the spectacular views come with blind corners, steep grades, collapsing road verges and potholes.


West of Durango
The HGVs tend to end up bunched together which promotes reckless overtaking coming up to blind bends by both cars and lorries. I just hang back a bit and make a charge past them when all the other cars have gone, knowing that I now have this moving road block between me and the next bunch of cars that will eventually dog my tail unless I get a move on. Spending all day breathing in black thick diesel fumes from some antiquated truck hauling a 40ft trailer loaded with bags of cement in crawler gear one moment then the acrid stink of asbestos as his brakes heat the drums to glowing red for the downhill grade is not much fun. It was with some relief that I eventually reached Villa Union just outside of Mazatlan and slowly rode past the dozens lorries parked up for the night. The roadside had several small cafes and many more casual braziers heating up kettles and cooking truckers fare. It is busy here because this is where one of the main East-West routes meets the Pan-American Highway.
The next day I took the free route south ignoring the toll road. The road is quite good, but is not as direct as the new toll road. I had not wanted to see the world from a motorway anyway, plus I was determined to dip my toe in the Pacific Ocean.

At Tepic the road branches and I took the route that closely follows the sea shore. The tantalizing glimpse of blue ocean through banana plantations and palm groves was frustrating as there did not seem to be any campsites or hotels along this stretch. A lot of travellers just camp on the beach, but I was looking for a little more infrastructure so I could strip down my brakes.
This coast is very pretty though and I eventually pulled into a small sea side town, pausing for a moment at the sight of those dreaded cobbles and sand. A shout to my left made me turn and a rather handsome latino asked me if I was ok. I told him I was looking for a hotel and he pointed out one opposite that was owned by a friend of his. We sat and talked a good deal that evening, and although the hotel was basic, a bit like a prison cell, the company was convivial. It appears that the town was hit by a bad earthquake in the mid 1990s and many people had rebuilt using reinforced concrete. Unfortunately they still think that the more rigid the structure the stronger it is. With earthquakes this is not so, they need to flex, I pity anyone sleeping in the same bed I did if an earthquake hits; the reinforced slab of concrete that makes up the roof will flatten them, but I did not pass on my fears as I knew there was nothing they could do about it anyway. Just up the street there was the shell of a huge hotel that had been damaged by the earthquake. It had employed many people in the town, but when it became apparent that it would not be rebuilt and none of the jobs would come back, the locals sacked it and the air-conditioning units, doors, fridges etc ended up in private houses all over town.

Further up the coast, past more of that sickly sweet and fetid smell you get from jungle, banana and sugar cane, I rode past unspoiled white beaches fringed with palms and caressed by the azure breakers of the Pacific. Most of these towns are used by Mexican families for their holidays and little (no) English is spoken, but I managed with my few Spanish phrases.


Interesting plumbing
In one of the towns there was strip development going on with two or three American resorts open along the beach. I took a hotel in the middle of town and although the town was only a few hundred yards from the resort I saw no 'tourists' in town at all. Oh sure, several backpackers but no 'fly in, sit on the beach, fly out' tourists, perhaps the real world frightens them?
Next day I was in totally different surroundings, Acapulco, what a load of crap!! Over the road was a new Woolworths, complete with latest fashions, air conditioning, Christmas decorations and Gift ideas, dead dog in the gutter, rotten banana peels on the pavement, drunk, (or dead) tramp in the alley. Come on Woolworths give something back, as the largest retailer in that street how much would it cost to employ a guy to sweep up that street? On the way out I missed a turn, again, and ended up at the airport. Past multi-storeyed glass and steel towers for rich tourists on a road that hat to be one of the worst I had been on in Mexico, huge potholes and gravel spread in from the side made riding it a pain.
The next evening at Puerto Escondido I met a young German Couple, Matthias and Manuela, who were riding a couple of KLR650s, they had travelled through the USA and Mexico and were on their way to spend some time with friends in Cancun. (www.outdoorbiker.com). We spent the whole evening chatting. I learned that there was a campsite just beside the Maya ruins at Palenque and changed my plans in an instant to detour east and visit this area.

Next: Mountains, Maya and the Winter Solstice.

Posted by Derek Fairless at
04:26 AM
GMT
February 29, 2008 GMT
Maya Ruins and The Winter Solstice
Saliner Cruz has the unfortunate privilege of being both a commercial town and a port. Along the coast here there are shallow lagoons that for centuries have been flooded and then dried out to produce sea salt. The town is unfortunate because the combination of commerce and the port have turned it into a busy, dirty and noisy place, with more than the usual amount of heavy trucks belching out black smoke as they fight for their few square meters of space on the road. The Pemex pump attendant pointed to an adjacent building on my enquiring if there was a hotel near by. The hotel was very well decorated, and when I asked about food they suggested the restaurant next door. This was really quite surreal, the restaurant was Italian, and while inside you could easily have been on the Rialto in Venice. There was a marble floor, Doric columns everywhere; large copies of renaissance paintings on the walls, heavy dark wood tables, gold plated cutlery and, to top it all, one of the best spaghetti bolognaise dishes I have eaten for many a long day, and a passable Chianti to boot..
Up in the mountains the features of the people changed. They were of a shorter, stockier build with the flatter roman nosed faces of the Maya. Many of the women and boys I passed up in these mountains were carrying huge bundles of wood on their shoulders, supported by a strap that passed across their foreheads. A young boy stoically pushed a wheelbarrow up a long steep hill with what looked to be a large sack of potatoes on it. The sack was twice the size you see in the UK now, and was I expect 112lbs. Strange that they still use pounds here and not kilos. On the mountainsides the farmers have formed a patchwork of small terraces, not the neat level steps of the Andes, but nevertheless an attempt to make a manageable agriculture in these hilly peaks.
Mountain Farmland

Many of the roads here in Central America have one sign at their start and that's it. You soon learn to go with gut instinct as the road grows smaller and gets more potholes. It doesn't always work but in general if you turn neither left nor right you will reach the signed destination. So when I left the highway at Ococinco and skirted around the town, I was not too surprised to find the road getting worse as I road on. Then over the hedge I caught a glimpse of my goal, Maya Ruins peeking out of the jungle. Unfortunately the day was well advanced when I arrived and I found I only had an hour before the site closed. No time for the museum then, just stride off down the road from the car park and into the trees half a mile further on. The dark dank path lead first down slippery earth steps to a little bridge, then up towards daylight again on the other side. Stepping out from the trees I got my first sight of a Mayan ruins. To the left was a flat field with a small pyramid and beyond that a stepped mound. To my right was the main temple of the site and I hurried towards it to take as many photos as I could in the small amount of time left. Shame that I did not have time to climb all the way up to the top of this temple or palace building, but I did get some general views across the site.
Maya Ruins at Ococinco

Returning to the town I found a hotel with a walled parking space almost next to the market. In the morning I went off looking for breakfast and found the market in full swing. Lots of local produce for sale here, from potatoes to live chickens and from jewellery to puppy dogs. Many of the local shops were hardware shops and it looked to me that wheelbarrows and Wellington boots were the most popular commodity judging from the number of shops that stocked them. After a small breakfast of scrambled egg on toast, I returned to the hotel, packed my gear and headed back to the highway.
A couple of hours up the road is a local beauty spot, Aqua Azule – Blue Waters – and because I knew today's destination, Pelenque was not too far up the road, I pulled in and spent a pleasant couple of hours watching the water roar down the waterfalls.
Waterfalls at Aqua Azul

There is something very relaxing about watching water do its thing. Returning to my bike and the couple of kids that I had hired as 'security guards', I was shown a huge iridescent green beetle with a big horn on its head. It was about the size of my palm, and the children tried to frighten me by telling me it was alive and offering to put it in my hand, but when I smiled and held out my hand they all laughed and ran off to frighten another gringo.
The campsite at Pelenque is a mixture of cabins, RV park and campsite. The campsites here often consist of open sided thatched huts, under which you pitch a tent, or maybe just sling a hammock. As it had obviously been raining here earlier that day, I chose a cabin instead and was shown to a nice room next to the swimming pool.
Cabin at Pelenque

The bar and restaurant were very pleasant and served food from early in the morning until late at night, I had found that the one of the few dark Mexican beers was very pleasant and made sure to have one each evening during the three days I stayed here.
Just up the road, about a kilometre, were the ruins of one of the finest Mayan sites in Mexico, Palenque, and the next day I walked around the site finally able to appreciate the scale of these 1000 year old mesa American buildings. I think the photos speak for themselves.(I will try and post these at a bigger size when I can)
Pelenque


That night I, and the rest of the people on site, were awoken by a troop of howler monkeys who passed by in the treetops above our heads. How such a relatively small animal can make so much noise I do not know, but they call out like bellowing cows, to establish the whereabouts of other troops. You can hear the faint replies coming from different directions.
The next morning I slung everything back on the bike, pressed the starter and…nothing!!
A few clicks and then nothing. Luckily a young Canadian and his family were camped under a nearby tree and gave me a jumpstart, hmm not so good a start to the day. I travelled into Yucatan and the mountains slowly disappeared behind me to be replaced by gentle hills. I even caught sight of the sea for a few pleasant miles before turning once more inland. I found a very nice B&B, The Flycatcher, in the little village of Santa Anna near Ticul and walked a little way up the road that evening to 'The Pickled Onion' a small restaurant run by a Lancashire lass and as I was the only guest that night, spent the night talking to my hostess Pauline.
The next morning I wanted to visit the local Ruins at Uxmal but again my bike refused to start. The owner of the B&B, Kristine, kindly ran me into town as she drove there every day to collect her emails as the village was not yet linked to the telephone system. I took my battery into the local motorcycle shop and they said that it was only low on acid and a quick charge would put it right. This town, like many others in Central America was inundated with small Chinese motorcycles and there were at least another three dealers, but the one I was using was there long before this new wave of motorcycles had swept the country. I was a little worried though when the only test they could do was put a multimeter across the terminals and announce that yes, it had 12 volts. When I requested a drain test and what amps it would deliver the mechanic looked puzzled and shrugged his shoulders. My Spanish is so poor that that's as far as I got, so while they stuck it on the charger I went for a walk around the town and its market. This really is Moto-town, there were new motorcycles everywhere. It was not just the young people either, I saw older women with their granny on the back and their infants sitting on the tank. Nearly all of these bikes are 125cc, but hey, probably a couple of year's back it was walk or catch a truck. That's another thing, in some of the regions they do not have buses, but pick-up trucks do the same job with sometimes 4 or 5 people sitting in the back, sometimes 15 and a few chickens too! They can be a nuisance though, when they see a potential passenger and suddenly pull over and stop in front of you. Anyway I walked through the market throng taking in the cooking smells, some good, some not so good; and the hardware, jewellery and clothing on sale, most of it cheap jack stuff, but again if you only have a few pesos, it's better than nothing.
I also went and got some pan-dolce, (sweet bread or cake;) and some orange juice and sat in a small quiet plaza to consume them before returning to the motorcycle dealer to retrieve my battery which cost me about 20p! I then got a tricycle taxi back to the main square where I got a cab back to my B&B in Santa Anna, fitted the battery and my BMW started up first time, a result!
I now had the afternoon to visit another Mayan ruin, but which one. I spoke to Kristine and she advised Uxmal, so Uxmal it was. Uxmal was only a few miles away and as I left the village I pulled in to the Pemex Gasoleneria, but this one was a little different to the normal wide sweeping forecourt and modern petrol pumps, this was a small adobe hut at the side of the road with a small dirt pull over. As I stopped the engine, a rotund little man with a beaming smile emerged and asked how much fuel I needed. I estimated it at 8 litres, so he returned with a big funnel and two bottles of petrol, one of 5 litres the other of three. We chatted away in our best broken Spanish while the fuel chugged and gurgled its way into my tank.
At Uxmal I decided to get a guide, as he was on special offer!! I'm glad I did, because he was an educated man and showed me many things to look out for in any of the ruins I might visit, also told me how they conserved water in bottle shaped aquifers that were dug below the ground all over the sight. These aquifers were supplied with a few frogs and terrapins to keep the algae at bay. He also insisted that I pronounce some of the Mayan words for the things I saw, the only two I remember are ux – 3 and mal – temple/city, Uxmal was built three times, one layer over the previous one. I wandered around with a big grin on my face, here I was at last in a large and magnificent ruined Mayan city, much more refined than the ones I had seen previously. Again I leave the pictures to speak for themselves.
Uxmal

When I returned to the B&B I met the local Tourist Policeman, Alberto, he had spent 4 years in Bedford working in a bar and returned to Mexico when his father died and, as eldest son, he inherited both the farm and the responsibility of keeping the family unit together, which included his married brothers and sisters. He was head of the family and his advice was sought, and his word was law. However before he left for England he had been in the police and on his return rejoined the newly formed Tourist Police. Apparently the money had always been in the budget, but only with the recent change of government had any actually trickled down to the regions, so until now it had been a force on paper only. It's job is to supervise the interaction between the National Police, The Regional Police and the Municipal Police and the foreign tourists. I get the distinct feeling that an awful lot of corruption has been weeded out of the system, and we foreign tourists are no longer an easy target for the local copper.
The next day I toured the local area and took in another four ruins, all of them much smaller than Uchmal or Pelenque, but none the less interesting.
Looking at the map I decided it would be silly not to see Belize as I was in the area, and I could drop down into Guatemala from the north. Somehow or other I took a wrong turning and found myself on a small country road that my map told me looped back onto the main highway after a detour of 15 or 20 miles. The road was good, if somewhat narrow, the day fine, and it was against all the things the popular guide books advise, so to hell with it, no u-turn for me. At the furthest point from the highway the road swept round a sharp bend obscured by the high grasses growing at the road edge. There in front of me were two huge pot holes that covered the whole of the road, I jammed on the brakes as much as I dared and negotiated the first ok, but hit the second at the wrong angle and ended up on my side in the long grass of the verge. Oh well, just have to remove all my kit and apply the techniques taught to me for lifting up my bike. Just then a couple of pickups came around the bend and drew to a stop in a cloud of dust. The people got out and the men lifted up my bike while the woman looked on and chatted amongst themselves. They were about to lift my bike on the back of one of the pickups when I managed to convince them that the reason it would not start was that the petrol had drained out of the carburetor while it was on its side. Just then she burst into life and with hand shakes all round, and after my insisting that they all pose for a picture, they went on their way. Unfortunately my windscreen had a large chunk missing now, but looked as though it would survive a little longer. I realized the reason it is so vulnerable is because the handlebars make contact with it at their furthest point of turn, and if this happens violently, such as in a crash, then the windshield breaks. I also noticed that my ankle was giving me pain, most likely because it was trapped under the bike as I fell over. I carefully negotiated the next couple of miles of pot hole ridden road surface and eventually rejoined the main road. I decided to stop and rest up rather than continue on so found a small hotel and did just that.
My Mexican Heroes

The road across the neck of the Yucatan peninsular is pleasant but nondescript and eventually I swept into the border town of Chetumal where I took a room opposite the town hall. Here in the town the Christmas decorations were elaborate and I stopped to take a couple of photos before walking the half mile or so to the main shopping area for a meal. It was dark when I walked back, and I must say I have never felt threatened in any of the Central American towns, but that could just be the naïve person I am, or the fact that I look a bit more bedraggled than most tourists! The decorations in the little park were all lit up by now and I enjoyed seeing the little children excitedly running from one to another in the anticipation of what Nadividad would bring for them.
Nadividad


And now for Belize. The border crossing meant calling in to the Mexican immigrations and having my stamp in my passport cancelled, going to the Customs office and having my temporary bike import permit cancelled, and changing my Pesos for Belize something or others. It was a really pleasant experience to talk to the Belize border officials in English, The paperwork was straightforward and easily understood, however there was just one small stumbling block, I had no contact address, not even a hotel that I could give. I suggested that if they had a phone book I could pick one at random, but the official said that would never do, and with a smile entered his own address onto the form, what a nice man!
So now we were back to mph on the road signs and miles on the direction signs. A little way up the road I was flagged down by Hugh, an ex-pat who invited me for an orange juice and we had a pleasant chat as we drank cold orange juice. He advised me of the best area to find a hotel in Belize City and gave directions of how to get there. A little further on I took another wrong turn and rode past the derelict sugar refinery, later passing its new replacement at Orange Walk. For most of the way to Belize City the roads are excellent but as you get closer they get worse, probably due to the sheer volume of traffic here. The directions I had been given led me straight to an area of the sea front where several options lay before me, and as I contemplated a cheerful street vendor rode up on his 'stop-me-and-buy-one' tricycle and badgered me in a friendly way to buy a 'hamburger'. Now since it was afternoon and his cool box still looked quite full, I took pity on him and ordered two, also treating the Tourist Policeman who had cycled up to see what we were up to. After we shook hands and they cycled off I removed my buns from their plastic bags. They looked quite attractive, the traditional large flat bread roll with a corner of lettuce sticking out of the side, so I lifted the top off of one and burst out laughing at the cheek of it. The hamburger was a couple of spoonfuls of mince stew on which a tiny piece of lettuce was arranged to stick out of the side to give the impression of a large leaf that covered the whole of the 'hamburger'.
My hotel for the next few days was one that had seen better days, probably before the cruise ships had become so big and luxurious, but was never the less clean and comfortable. The next morning, looking from my window, I noticed that there were two cruise ships in the bay, but did not understand what this meant until I walked down to the wharf later that day.
Blue sea and sky in Belize City

The wharf area has been created specifically for the cruise ship tourists who land, walk up and down this sanitized area buying gold and diamonds or fashion marques. They may even venture out of the gates to cross to the street market for indigenous items, but few go into the bust and bustling town itself. Many will take a coach ride to the zoo, 50 miles inland or take a boat ride to one of the islands, but few will walk the streets of the town and rub shoulders with the locals. While walking back from the town I was offered some 'ganja' by a smiling Rastafarian but declined saying that it made me dizzy and a little sick. The truth is I have only tried it on a couple of occasions and it had no effect on me whatsoever, so seemed a bit of a waste of money. After declining his kind offer I stopped and talked happily with him about my journey and my observations that the American Cruise Ship passengers seemed to want to stay only in the area that ordinary Belizean people were not allowed, the street side gates were guarded by policemen who would only let you in if you could show them a credit card!!!!
I was pleased also to be told on several occasions that most Belizeans think well of Britain and the British. The history of Belize, or British Honduras as it used to be called, all started with Caribbean pirates. This interested me as my wife's family regards the pirate Calico Jack as one of their ancestors, and as we shall see cloth plays an important part of Belize's history. The Spanish galleons full of gold from their Central American colonies, would only sail during certain months, leaving our pirates little to do. One day a British pirate captured a ship full of wood, and as was often the case, thought the ship was worth selling in London, and gave little thought to its cargo of wood. To their astonishment the wood fetched many more times the price of the vessel because it was 'logwood'. Logwood grows along he river banks of what is now Belize, and at that time was he only source of bright red dye used in the cloth trade. The wood is chipped and boiled and a simple mordant added to produce the dye that was selling for a fortune in Europe at that time. So now the pirates had something to do in the off season, go and chop down trees in Belize. The Spanish tried to dislodge them several times, but these were not just ordinary settlers, and soon the settlements were permanent.
After these few pleasant days in Belize City I headed out to get to Guatemala, I thought that I should like to be in Antigua Guatemala for Christmas, which was fast approaching. Passing by the turning for Belmopan, Belize's capital, I was surprised just how quickly the boarder came in sight, and since I wanted to look at least one ruin, I turned and retraced my route for a few miles looking for a hotel. The sign for the Ka'ana Hotel was new and smart, so I pulled into their driveway knowing that it would be a little on the expensive side, but hey it's nearly Christmas, treat yourself.
My brain did a back flip at the $250 a night price tag, but hopefully my face kept it's stiff upper lip. 'I'll have 2 nights then' I heard myself say. 'Am I mad?' I thought as I lugged my gear up to the bungalow that was to be mine. One look inside at the quality and attention to detail, from the well stocked refrigerator (wine at $180 a bottle) to the handmade herbal soaps and lotions in the bathroom, gave me my answer, 'No, this is your Christmas present.'
Sheer Luxury

After an exceptional meal on the terrace, the Manager, an ex pat, introduced himself and we had a cordial chat there under the trees in the candlelight. The company that had built Ka'ana was trying to introduce a whole new level of accommodation into Central America, to open up this area to the top businessmen and women and provide them with the kind of luxury they were accustomed to. I never noticed any armed guards though, and having seen the type of precautions that the rest of Latin America takes, would have thought the kidnapping threat required at least one armed guard, but unlike many other countries here, our British loathing for guns means the ordinary person does not posses firearms.
The ruins I wanted to see were inundated with tourist buses, which meant a couple of floating skyscrapers had arrived off Belize City, and since the only way across the river was by a small chain ferry that was taking ages to disembark and embark the tour minibuses, I decided that the ruins at San Ignacio would be a better bet. They were with the exception that they were at the top of a steep and very rough road, one that looked as though it would be a bitch to descend. These ruins were on a smaller more domestic scale than most of the others, and I had the place all to myself.
After dinner that night I was asked if I wanted to 'put something back into the eco system by planting a tree before I left'. Now call me a cynic if you like but 150 bucks to plant a tree in the hotels garden doesn't seem to me like it's saving the rain forest, 150 bucks to help pay for a water treatment plant for the local village seems more worthwhile, but I planted a tree, and was told it was a ginger tree. This pleased me greatly even though I don't like ginger, but my wife adored stem ginger, as does my best friend. Only after I handed back the spade did I get the bill, but when in Rome….Anyway this is their website http://www.kaanabelize.com/belize_specials.html read it and weep.
Chaos once more at the border with Guatemala. The bridge across the river forms the border, but the river is so shallow that illegal immigrants just wade across further upstream; this probably explains why Belize's population has increased from 28,000 to 280,000 in 20 years as other Latinos seek a more stable country to live in.
By now I was used to the formalities, Passport, personal details form, Customs forms for the bike, get duplicate copies of all of these from one of the little booths around, pay a kid to keep an eye on the bike, wait in line with disgruntled lorry drivers shuffling sheaths of papers detailing their cargoes, wave goodbye to the policeman at the barrier who wanted one last look at everything before you are free to open the throttle and storm the road. Except that the first 40km of this road is broken pavement under 6 inches of white compacted chalk I was warned of this at the hotel, the explanation being that this area did not vote for the politician who won, so he wouldn't spare the cash to mend the road. 40km further on the road suddenly surfaces from under the chalk and limestone, and now you can open the throttle, except watch out for those pot holes!
Turning off the main highway and passing through a small village I was flagged down by a big man with a huge grin on his face. 'Hi, where you going, ain't nothing more down this road, if your looking for a hotel come and stay at ours, it's really good. My names Fred by the way.' Thus I made the acquaintance of 'Fast Freddie' a fellow member of Horizons Unlimited from Calgary, Canada. This meeting was to have quite an impact on me.
Freddie had ridden his bike, BMW1200, to Costa Rica, met up with his wife and daughter, and flown to Guatemala for a holiday with them before they returned to Canada and he went on to South America.
The hotel 'El Gringo Perdido'; The Lost Gringo; was on the lake shore with cabins that had tarpaulin fronts that rolled up during the day, and mosquito netting hanging over all the beds. It had hammocks to laze in and jetties to swim from but most importantly, and unpredictably, it had some special guests.
The Lost Gringo


There has been a steady resurgence in bringing the indigenous religion from out under its cloak of secrecy, and back into the light. Most Maya people, (most pagans also) have no problem with combining the Christian Religion with their own beliefs; it's the other way round where the difficulty has lain. Now a group of people, mostly ex-pat Americans, are helping finance an attempt to bring the old religions together in an effort to heal the Earth before it is too late. The Mayan calendar ends in 2012 when their legends say a new age will begin. Here at the hotel that I am staying at are also the leaders of this group, including a leading shaman from the area, and on Friday they have had special permission to go to the temple ruins at Tical, just up the road, and perform sacred rituals. Not only that, but I am invited!! Not only that but Friday is the Winter Solstice and the special permission extends to being on site before sunrise and sitting on the temple steps that are usually out of bounds to visitors. If you remember something weird happened to me on the Autumn Equinox too.
The next morning I met another healer, she had been involved in a plane crash in the mountains and watched her family die, one by one, over the week or so it took to find her in the snow bound mountain peaks, she found that she has the ability to heal people through meditation. We sat in a circle on the foreshore each deep in thought, thinking good thoughts, and while I can't swear that it helped the village, the free breakfasts we handed out of Coco Pops and milk certainly did.
At 4am on Friday morning I got up, had my cold shower, dressed and grabbed a cup f coffee from the urn. Eventually everyone was accounted for and our minibuses tore up the road to Tical. Here more chaos met us as we were told that gringos had to pay the normal entrance, but others did not, then that the others had to pay a lesser fee. While this was being sorted out we gringos paid and stumbled through the dark jungle towards the waiting temples.
The Jungle Mist at Dawn in Tical

I cannot properly describe my feelings as I sat in the twilight awaiting the dawn, on a sacred site to see and take part in a ceremony that has venerated our Creator for hundreds of years. The Maya should not be mistaken for Aztecs, for blood sacrifice formed only a tiny part of their religion, and then often only when important warriors were captured during wars.
Piper at The Gates of Dawn

One of the countries best flute players played in the dawn followed by a modern folk song that captured the bond between Men, Women, Children, Water and the Corn, Mother Earths gift to keep us alive.
Afterwards, with the sun showing faintly through the mist above the jungle, we took a guided tour of this huge site, (used as the jungle site of the rebel base in Star Wars by the way), before returning once more to the Main Temple area. Here the real business was beginning, the Fire Ceremony, where incantations would be said as corn and salt were added to the blazing log fire. We all formed a huge circle and each in our own way asked that the Earth be spared the ravages bought on by our insane consumerism, stuff does not bring happiness, we already have enough stuff.
The Fire Ceremony begins

During one of the ceremonies I had noticed a man about my age, asleep on the grass. I had noticed him and his wife a couple of times during the past few days, arriving, talking with the organizers and then leaving. Earlier I had spoken to the group about the teachings of Merlin, like most people they thought he was a Hollywood legend and had no idea that he left both teachings and prophesies behind when he disappeared into the crystal cave. He, like Jesus, was of virgin birth, his mother being impregnated by God in a salmon stream, salmon being the symbol of fertility in that ancient British culture. Anyway, Robert awoke from his slumber and strolled across to me. 'I want to give you this.' He said handing me a book. 'It is a copy of my book, 'The Beauty Path', about the beliefs of certain Native American tribes, and how it links to the drive to save the Earth from disaster. I took it from my car when I arrived, but had no idea why, in the dream I had just now I was told to give it to you. You have one of the most tranquil auras I have ever come across.' I was gobsmacked, and thanked him for his gift, during that weekend several other mystics also commented on my tranquility. You can read it here http://www.mynewsletterbuilder.com/tools/view_newsletter.php?newsletter_id=1409565088
Next: Christmas in Antigua Guatemala
Posted by Derek Fairless at
05:49 AM
GMT
Enter your email address to receive updates to Derek Fairless's trip story!
Recent Entries
Archives:
Archives:
Monthly
Archives:
Category
NEW! HU 2015 Motorcycle Adventure Travel Calendar is now available! Get your copy now for some terrific travel inspiration!
HUGE, 11.5 x 16.5 inches, beautifully printed in Germany on top quality stock! Photos are the winning images from over 600 entries in the 9th Annual HU Photo Contest!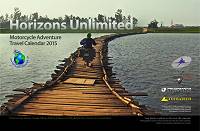 "The calendar is magnificent!"
"I just wanted to say how much I'm loving the new, larger calendar!"
We share the profit with the winning photographers. YOU could be in the HU Calendar too - enter here!
Next HU Events
NEW!

USA Virginia: Apr 9-12, 2015
Take 40% off Road Heroes Part 1 until October 31 only!
Road Heroes features tales of adventure, joy and sheer terror by veteran travellers Peter and Kay Forwood (193 countries two-up on a Harley); Dr. Greg Frazier (5 times RTW); Tiffany Coates (RTW solo female); and Rene Cormier (University of Gravel Roads).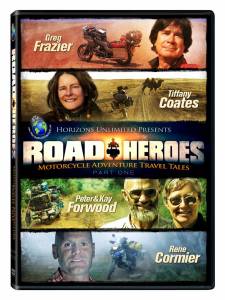 "Inspiring and hilarious!"
"I loved watching this DVD!"
"Lots of amazing stories and even more amazing photographs, it's great fun and very inspirational."
"Wonderful entertainment!"
Check it out at the HU Store! Remember to use Coupon Code 'HEROES' on your order when you checkout.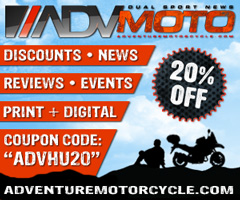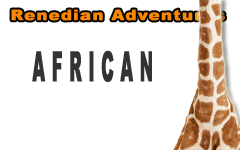 What others say about HU...
"I just wanted to say thanks for doing this and sharing so much with the rest of us." Dave, USA
"Your website is a mecca of valuable information and the DVD series is informative, entertaining, and inspiring! The new look of the website is very impressive, updated and catchy. Thank you so very much!" Jennifer, Canada
"...Great site. Keep up the good work." Murray and Carmen, Australia
"We just finished a 7 month 22,000+ mile scouting trip from Alaska to the bottom of Chile and I can't tell you how many times we referred to your site for help. From how to adjust your valves, to where to stay in the back country of Peru. Horizons Unlimited was a key player in our success. Motorcycle enthusiasts from around the world are in debt to your services." Alaska Riders

10th Annual HU Travellers Photo Contest is on now! This is an opportunity for YOU to show us your best photos and win prizes!
NEW! HU 2014 Adventure Travel T-shirts! are now available in several colors! Be the first kid on your block to have them! New lower prices on synths!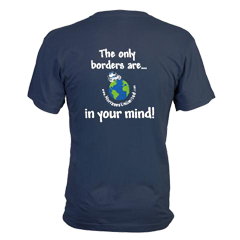 Check out the new Gildan Performance cotton-feel t-shirt - 100% poly, feels like soft cotton!

What turns you on to motorcycle travel?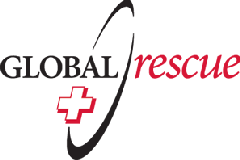 Global Rescue is the premier provider of medical, security and evacuation services worldwide and is the only company that will come to you, wherever you are, and evacuate you to your home hospital of choice. Additionally, Global Rescue places no restrictions on country of citizenship - all nationalities are eligible to sign-up!
New to Horizons Unlimited?
New to motorcycle travelling? New to the HU site? Confused? Too many options? It's really very simple - just 4 easy steps!
Horizons Unlimited was founded in 1997 by Grant and Susan Johnson following their journey around the world on a BMW R80 G/S motorcycle.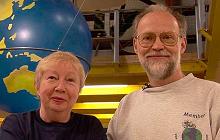 Read more about Grant & Susan's story
Membership - help keep us going!
Horizons Unlimited is not a big multi-national company, just two people who love motorcycle travel and have grown what started as a hobby in 1997 into a full time job (usually 8-10 hours per day and 7 days a week) and a labour of love. To keep it going and a roof over our heads, we run events (22 this year!); we sell inspirational and informative DVDs; we have a few selected advertisers; and we make a small amount from memberships.
You don't have to be a Member to come to an HU meeting, access the website, the HUBB or to receive the e-zine. What you get for your membership contribution is our sincere gratitude, good karma and knowing that you're helping to keep the motorcycle travel dream alive. Contributing Members and Gold Members do get additional features on the HUBB. Here's a list of all the Member benefits on the HUBB.
Books & DVDs

All the best travel books and videos listed and often reviewed on HU's famous Books page. Check it out and get great travel books from all over the world.

MC Air Shipping, (uncrated) USA / Canada / Europe and other areas. Be sure to say "Horizons Unlimited" to get your $25 discount on Shipping!
Insurance - see: For foreigners traveling in US and Canada and for Americans and Canadians traveling in other countries, then mail it to MC Express and get your HU $15 discount!
Story and photos copyright © All Rights Reserved.
Contact the author:
Editors note: We accept no responsibility for any of the above information in any way whatsoever. You are reminded to do your own research. Any commentary is strictly a personal opinion of the person supplying the information and is not to be construed as an endorsement of any kind.
Hosted by: Horizons Unlimited, the motorcycle travellers' website!
You can have your story here too - click for details!