August 01, 2008 GMT
Barriers, Arguments and the £10 bottle of Coca Cola.
Barriers, Arguments and the £10 bottle of Coca Cola.
Crossing the bridge at Macara was easy as there was hardly any traffic. I congratulated myself at choosing a nice quiet border crossing. The town itself was pretty standard for a country town here abouts, with poorly maintained streets and the usual run of small shops and kiosks. The bridge that separates the two countries of Ecuador and Peru is about a mile out of town, past several petrol stations all of which seemed to be out of petrol and only had diesel for sale. I had hoped to top up with petrol from Ecuador as I had heard that in many places in Peru you could only get 84 Octane petrol. The border people in Ecuador did their stuff and I crossed over the swollen river into Peru.
Torrential waters rage at the border crossing.

The Immigration Officer stamped my passport and directed me across the road to a couple of men sitting at a desk on the veranda of the Customs Post.
'The road is closed, you should go back into Macara and find a hotel,' were the first words he said to me in halting English.
'But I've just had all my documents stamped out of Ecuador and into Peru.' I replied.
'Oh no one will bother about that, just ride straight past, they won't stop you.' he grinned.
'How long will the road be closed?' I asked.
'Two days,' he said, 'barrios.' Or something like it. I thought for a moment and said
'Well lets do the paperwork and I will ride up the road and have a look, I may be able to get past where lorries and cars cannot.' I said, thinking that maybe if there were landslides ahead, perhaps there would be enough room for a bike to get by.
Fortunately just up the road a few miles was a petrol station so I was able to get rid of at least one of my worries.
Coming into a small un-named village I saw a crowd of people standing in the road, not the first crowd I had passed through on my travels, so I thought little of it until an old stringbean of a man shouted at me
'Go back, get a hotel in Macara.'
It was then that I noticed a line of boulders blocking the bridge ahead.
'Is it a protest?' I asked of no one in particular.
'Si,' someone said, 'go back.'
'I am a tourist,' I replied, can I go through?'
Another man said 'Yes'and indicated with gestures that I could go round the blockade if I went down a gravel road and then around. So I turned off the road expecting to find a way across the canal somewhere at the back of the village. Sure enough there was a little bridge about a mile down the track and I crossed over only to find that one road led into a small group of rough houses and the other continued alongside the side of the canal. But at least I was now on the side of the canal i wantedto be on. My map showed a small road that joined up with another main road some 10 miles further on. It was to prove a long and fruitless ten miles!
The good side of the Canal


I asked if the road through this small hamlet went back to the road and was told that it didn't, so continued alongside the canal. The gravel petered out and was replaced by a muddy path. After about half an hour I met a man on his small 50cc moped and asked him if there was an exit, my GPS seemed to indicate there was. 'No' he said, and carried on, but I was not convinced and I carried on too. Another half hour and another small motor bike and a 'Si'. Made me feel better. About 10 miles down this slippery muddy path and I met a third man who stopped when I hailed him and in no uncertain terms replied that yes the track went to the road, but no I could not get out as a fence had been put up and the road ended. I stopped and had a drink, turned around and went back down the track where I promptly fell off. I hauled all the gear off of my bike and got it back up, loaded it up and 100yds later fell off again. I soon noticed the reason why, the mud was building up on my front wheel, fouling the mudguard which made the front wheel stop and skid.
Instant Slicks


Once more I took all my gear off and started to remove the front mudguard. By now the light was just beginning to fade, although it had been a dull day all along with low glowering clouds.
Mud, and more mud, don't let the grass fool you, that's just loose gravel and rocks.

Believe it or not my bike is on it's side!! but I am too tired to lift it fully loaded.

I thought to myself that since the camping gear was off the bike anyway I might as well camp until morning, when along the track there came a battered old car. Three young men got out and each showed me their identity card. 'But why?' I asked. 'It is very, very dangerous here,' the leader said, 'many robbers and guns, you must not stay here it is not safe, what is your problem?' I indicated the mud build up under the mudguard and between us we soon had it off, the bike upright and the gear stowed safely on. I thanked them profusely and continued on slipping and sliding back to the little bridge and the relative safety of the gravel track.
Help is at hand

When I arrived back at the main road I had built myself up into a real temper. A man who appeared to be in control of the blockade, and better dressed than the others, repeated that I should go back and find a hotel.
'No!' I shouted at him and drove right up to the barrier getting off my bike. 'No,' I repeated, 'you have sent me 16 kms up the track and I have come 16kms back because there is no way out. I am sleeping here,' indicating the road next to the boulders, 'to protest about your protest'!
'Come,' he said, we will talk,' and led me to a table outside a small kiosk that served as a café.
'Do you have any money for coffee?' he asked and I gave him the last of my $1 bills. He came back with two cups of coffee and three cigarettes. Now I had not smoked since the week before I left Antigua, Guatemala, but in the spirit of good negotiation, joined him for a smoke and chat about what was to be done.
'You may pass in the morning.' He said, 'but do not sleep in the road. This man,' he indicated one of the onlookers, 'has said you may sleep on his veranda just over there, also his house has a fence around and you will be safe.'
The kids make sure I'm OK

The local kids thought it was all very exciting and followed me into the garden and onto the veranda where I pleased them even more by taking their photograph. A young Chiquita insisted I take her photo away from the younger children and was quite the prima donna. After seeing herself on my camera she then asked if she could have a go and took my photo, it wasn't until I saw it again later that I realised it shows just how tired I was.
She


and rider haggard


Everyone gathered around while I took out my sleeping mat and sleeping bag and only when I was safely in it did they go, making a great racket as they went, telling the kids to be quiet so I could sleep.

It started raining again at about 1.00 o'clock in the morning and I did my best to ignore it until my hand got wet from a puddle that was slowly spreading on the veranda, I moved the bike a bit further along to a dry spot, soaking my socks in the process, and retired to an old wicker chair with my feet on a small coffee table that was handy. I cat napped through the rest of the night while the water ebbed and flowed depending on the strength of the rain. After a breakfast of coffee and biscuits I made my way out of the rain sodden garden back onto the highway where the men graciously drew aside a boulder for me to pass through the barrier.
'At last' I thought, 'I can get some miles in and get to a hotel.' Not so; 2 miles up the road there was a barrier of mud and clay. A young man was helped through with his lightweight 125cc motorbike, with a great deal of trouble, but afterwards they closed the small gap up. I knew there was no way my heavily loaded 650cc BMW would get through the soft sticky stuff even if they would let me, so I busied myself helping the older locals traverse a steep and slippery slope at the edge of the barrier. The reason they had let the 125cc bike through now became clear after he returned with a woman and child sitting on his bike. He was doing a roaring trade as a taxi from somewhere ahead back to this barrier. A dozen trips more brought old ladies and gentlemen, baskets of vegetables and the odd live chicken to our sodden barrier, most of who I aided along the narrow slippery temporary path through someones garden and along the bank at the side of the road. After about an hour one of the men manning the barrier told me that it may be possible to get past by going up a rough hill on the other side of the road. After walking it I found myself at the other side of the barrier and thought it to slippery for my heavy bike. The young man on the 125cc offered to ride my bike across this hill for me, and with me and a couple of kids pushing, and him bouncing up and down furiously, we finally managed to do it. Not having any money I gave hime a pair of binoculars that my brother had given me in Texas, but which I had yet to make use of,and a harmonica which I had vainly thought I could teach myself to play during my journey.. I continued on.
Another barrier, this one of mud.


'and more helping hands'



No surprise then to find another barrier a few miles further on, of felled trees this time, but while most of the men had been good natured about their refusal to let me pass, the young man at this one was in no mood to make an exception for this gringo. Luckily a couple of tuk-tuks arrived with some older and more senior officials and they said that they were not out to make enemies with tourists and directed that the trees across the road be drawn back a little so I could pass.
'Not a happy young man'

While waiting for this to happen, one of these older men tapped me on the shoulder and handed me a telephone indicating I should speak to the person at the other end of the line. I started with my standard phrase, 'Yo hablo Espaniol poquito, perro…..' and added something to the effect that if the farmers had a legitimate complaint then as representatives of all of the people the government should at least talk to them. I added that everyone had been most kind to me and I did not mind the delay as it gave me a chance to talk to the ordinary people of the area. This last part I added because turning around, as you do when using a cell phone, I saw a group of people with big smiles on their faces listening to a transistor radio. I was broadcasting to the nation!

The next few barriers were easy to get through as I was instantly recognised as the Gringo from the radio, but the day was hot and I felt tired and thirsty having used the last of my water to make coffee that morning. I came to the road junction with the local town, Las Lomas, and turned west towards the coast, thinking I had seen the last of these barriers, but the number of people walking or riding in tuk-tuks should have warned me. After a brief discussion with what seemed the whole village out on the street at the next barrier, and being told I could ride through someone's garden to skirt this barrier of tree trunks, I turned the steering hard to the right to get off of the road and the engine promptly cut out. As the instrument panel indicator lights were also out I really hoped it would be something simple like a fuse. The cause of the fuse blowing also worried me, but first things first. The crowd roared, some with excitement at my plight, others with disappointment for me. I wheeled my bike to the side of the road and with the help of some of the people there removed my rucksack and camping gear so that I could take the seat off to get to the fuses. As I bent over I swooned due to the heat and lack of fluids, so promptly sat down and rested against my bike explaining the best I could that I was dizzy and had no water. A couple of kids took my empty water bottle and soon returned with it full of cold water. This I dumped over my head, to the great amusement of the onlookers, and asked if there was somewhere I could buy a bottle of orange to drink. There was a small roadside café just a few yards away, but I realised I only had US$. He had some litre bottles of Coke and I asked if he took US$, No he said, but a more affluent looking man came forward and offered to pay for the drinks in exchange for my $20 bill. I thought this guy was taking the piss a bit so said '3bottles' giving the other 2 to be shared out amongst the crowd. So I got a litre of coke for 10quid and the guy who changed my bill got the best exchange rate ever. While I was thus engaged a taxi arrived and looked as though he was going to drive through the garden of the house that had been indicted to me earlier. A shower of fist sized stones made him change his mind and after a furious shouting match and another shower of stones he retreated. Then a BMW1200 arrived on the scene with another English rider on and after a brief chat I told him to get going while the crowd was still on our side. I was too woozy still to take in his name, but saw a wonderful email from him to Fast Freddie who he intended to hook up with later on his travels. A blown clutch oil seal left him stranded in Sullanna with a very jaundiced view of his first day in Peru.
.
The village people who helped me revive with a $10 coke.


The liquid soon revived me and the bike fired up with no problem as soon as I replaced the fuse. Taking care not to put it on full lock, I rode down the indicated path, and on through the back garden to shouts of 'Hasta Leago' and 'Bien Via' from the crowd. Further up the road I passed an Army convoy complete with bulldozers heading in the direction I had come from. The signs of dismantled barriers and armed solders made it obvious that the government was not prepared to talk.
In the meantime I headed through Sullana and crossing the bridge into town I noticed the river was very swollen. At the other side of the town is a ford about 50 metres wide and with my heart in my mouth I rode into it, the water swirling around my knees. Luckily I angled my approach to head upstream a little, because the force of the water began to take me in an arc downstream. The road is very wide here so by opening the throttle a bit I made the other side ok, just, but it was an experience not to be repeated if I could help it (fat chance).
The swollen River through Sullana


The landscape began to change to sand dunes and scrubby desert, and in the hot sun I soon dried off, making it at last to the town of Chiclayo where I found a third rate hotel that to me was as good as any Hilton.
Next: A serenade plus deserts and mountains; mountains and deserts

Posted by Derek Fairless at August 01, 2008 09:25 PM GMT

Enter your email address to receive updates to Derek Fairless's trip story!
Recent Entries
Archives:
Archives:
Monthly
Archives:
Category
NEW! HU 2015 Motorcycle Adventure Travel Calendar is now available! Get your copy now for some terrific travel inspiration!
HUGE, 11.5 x 16.5 inches, beautifully printed in Germany on top quality stock! Photos are the winning images from over 600 entries in the 9th Annual HU Photo Contest!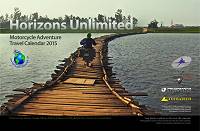 "The calendar is magnificent!"
"I just wanted to say how much I'm loving the new, larger calendar!"
We share the profit with the winning photographers. YOU could be in the HU Calendar too - enter here!
Next HU Events
NEW!

USA Virginia: Apr 9-12, 2015
Canada West: Aug 20-23, 2015
USA California: Sep 24-27, 2015
Aus Queensland: Sep 24-27, 2015
USA North Carolina: Oct 8-11, 2015
Aus Perth: Oct 9-11, 2015
Take 40% off Road Heroes Part 1 until October 31 only!
Road Heroes features tales of adventure, joy and sheer terror by veteran travellers Peter and Kay Forwood (193 countries two-up on a Harley); Dr. Greg Frazier (5 times RTW); Tiffany Coates (RTW solo female); and Rene Cormier (University of Gravel Roads).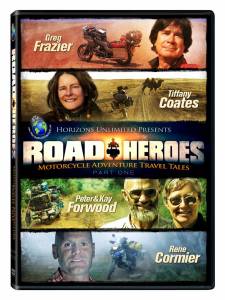 "Inspiring and hilarious!"
"I loved watching this DVD!"
"Lots of amazing stories and even more amazing photographs, it's great fun and very inspirational."
"Wonderful entertainment!"
Check it out at the HU Store! Remember to use Coupon Code 'HEROES' on your order when you checkout.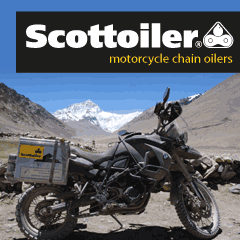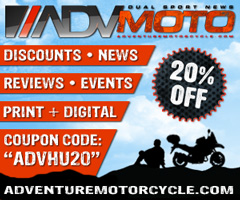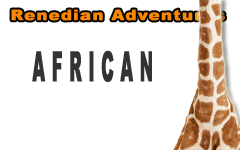 What others say about HU...
"I just wanted to say thanks for doing this and sharing so much with the rest of us." Dave, USA
"Your website is a mecca of valuable information and the DVD series is informative, entertaining, and inspiring! The new look of the website is very impressive, updated and catchy. Thank you so very much!" Jennifer, Canada
"...Great site. Keep up the good work." Murray and Carmen, Australia
"We just finished a 7 month 22,000+ mile scouting trip from Alaska to the bottom of Chile and I can't tell you how many times we referred to your site for help. From how to adjust your valves, to where to stay in the back country of Peru. Horizons Unlimited was a key player in our success. Motorcycle enthusiasts from around the world are in debt to your services." Alaska Riders

10th Annual HU Travellers Photo Contest is on now! This is an opportunity for YOU to show us your best photos and win prizes!
NEW! HU 2014 Adventure Travel T-shirts! are now available in several colors! Be the first kid on your block to have them! New lower prices on synths!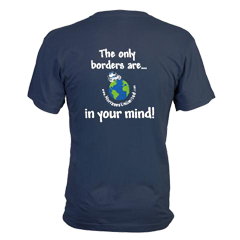 Check out the new Gildan Performance cotton-feel t-shirt - 100% poly, feels like soft cotton!

What turns you on to motorcycle travel?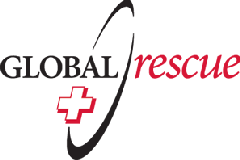 Global Rescue is the premier provider of medical, security and evacuation services worldwide and is the only company that will come to you, wherever you are, and evacuate you to your home hospital of choice. Additionally, Global Rescue places no restrictions on country of citizenship - all nationalities are eligible to sign-up!
New to Horizons Unlimited?
New to motorcycle travelling? New to the HU site? Confused? Too many options? It's really very simple - just 4 easy steps!
Horizons Unlimited was founded in 1997 by Grant and Susan Johnson following their journey around the world on a BMW R80 G/S motorcycle.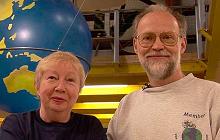 Read more about Grant & Susan's story
Membership - help keep us going!
Horizons Unlimited is not a big multi-national company, just two people who love motorcycle travel and have grown what started as a hobby in 1997 into a full time job (usually 8-10 hours per day and 7 days a week) and a labour of love. To keep it going and a roof over our heads, we run events (22 this year!); we sell inspirational and informative DVDs; we have a few selected advertisers; and we make a small amount from memberships.
You don't have to be a Member to come to an HU meeting, access the website, the HUBB or to receive the e-zine. What you get for your membership contribution is our sincere gratitude, good karma and knowing that you're helping to keep the motorcycle travel dream alive. Contributing Members and Gold Members do get additional features on the HUBB. Here's a list of all the Member benefits on the HUBB.
Books & DVDs

All the best travel books and videos listed and often reviewed on HU's famous Books page. Check it out and get great travel books from all over the world.

MC Air Shipping, (uncrated) USA / Canada / Europe and other areas. Be sure to say "Horizons Unlimited" to get your $25 discount on Shipping!
Insurance - see: For foreigners traveling in US and Canada and for Americans and Canadians traveling in other countries, then mail it to MC Express and get your HU $15 discount!
Story and photos copyright © All Rights Reserved.
Contact the author:
Editors note: We accept no responsibility for any of the above information in any way whatsoever. You are reminded to do your own research. Any commentary is strictly a personal opinion of the person supplying the information and is not to be construed as an endorsement of any kind.
Hosted by: Horizons Unlimited, the motorcycle travellers' website!
You can have your story here too - click for details!