February 12, 2008 GMT
Limbe, 12 February 2008
Brazzaville was an unexpected pleasure of the trip with a nice laid back atmosphere, good food and of course the benefit of a free air-conned room at the 'Hippo Campe' didn't hurt either. In Brazza I met up with the four Norwegian guys who are travelling in a 4wd that I had met first of all back in Windhoek applying for the Angolan visa.
We decided to travel together. Or rather I asked if I could go with them as I knew the route to Gabon would be remote, rough and pretty much traffic free. In return I offered them my services as a French translator. Anyone who knows my French could testify that it wasn't much of a deal.
We set off North to the town of Oyo along the only decent long stretch of tar road in the Republic of Congo. Even the road out to the second city, Point Noire, is a mess. Funnily enough the President of Congo lives in Oyo.... Getting to Oyo it was evident that there was money there and that it had been spent on ameneties. Street lights, pavements, lawns; all quite unfamiliar luxuries in the region. It's a great African leader's ruse though. Misspend the nation's wealth but make sure you look after your own and you'll be OK. Or at least when the rebel troops come in you'll have somewhere safe to hide.
So it was that we had chosen this route through Congo and Gabon as by coincidence President Omar Bongo lives just across the other side of the border from Oyo and there is a good stretch of road around Bongoville too. Separating the two towns lie some 200km of jungle tracks and amazingly this is the best route between the two countries. The other route through Point Noire and North from there is, if you would believe those who had passed through, a mess of bad roads and threat of danger from the 'Ninja' rebel groups in the area.
The track started off fun. A lot more fun than the potholed roads of Angola, light sand across narrow tracks. Easy enough to ride, slightly technical and smooth. Then at the Congo Customs post which was some 100km before the actual border the Officer told us that we had a bad stretch of 5 or so kms and then it was good all the way. As it happened it did indeed get worse, but it stayed worse and then perhaps got worse still. The landscape became more hilly and the track became two deep ruts in soft sand. Keeping up speed I could ride it but every so often the ruts narrowed, I stopped, and then I got bogged. The Norwegian lads really helped me out here, though possible to get out alone, having two pushers was a marvellous luxury.
It got worse as 50ish kms before the border the gear change mechanism return spring broke. On most bikes this would mean no gear changes but a fellow Bullet rider will know that the neutral finder can be used to crash into gear in an emergency, though missing the gear is a more likely occurence. The point is that at least you can maintain forward motion after a fashion. So I rode along, kept a pace through the deeper sand sections, then lost pace a bit with a hill, needed to change down, missed the gear, slowed quickly, missed the next down, started to weave and then fell off. Repeat this several times and you get a picture of the journey.
We made it across the border the same day but found that customs had closed, the officer wasn't at home and our planned stop of Franceville was still 100kms away. The customs post was in a nice enough place so we pitched up tents there and waited to the following morning. When the customs guy turned up late in the evening he was charming and let us cook our food on the office veranda and even offered to sort out the paperwork that evening if we wanted. This was the way it went on in Gabon, people were extremely friendly, most waved as I passed by on the bike and all were easy going and helpful.
A short day the next and we stopped at Franceville. I spent the day fixing the bike's gear change issues and giving it a general service. The guest house had a wide, varied and slightly alarming selction of bush meat on offer on their menu. As my French didn't run to exotic species the chef kindly brought out a sample of each to our table. Porcupine, Genet, Boar or Pygmy Deer anyone? I settled for fish. You have to assume that in Gabon there is so much jungle and so few people that away from inhabitation wildlife thrives but anywhere there are people there is not an animal to be seen save hanging on a stick being touted roadside.
We were told in Franceville that the roads onwards to Lobe were in excellent condition and tarred. They were for 100km but after that it was more jungle tracks. Thankfully not deep sand as before but slightly rough none-the-less. We were extremely grateful to make it between tar roads in Congo and Gabon in the rainy season without seeing any rain at all. With a bit of water things could have really turned messy. It was dark when we arrived in Lobe, but riding with a Land Cruiser with multiple 500 watt search lights takes some of the edge off of night riding on the dirt roads.... Arriving late had been caused by another woe for the Bullet. The new chain I had bought in Windhoek (made in Thailand - beautiful country but not exactly noted for manufacture of quality engineered spares) had streched quite radically to the point that it was regularly falling off on bumps. Eventually it mangled the chain guard too. The chain guard was dumped and the following morning the chain shortened with a lot of filing.
After all the excitement of the previous few days the next two to get up to Yaounde in Cameroun were mostly on tar roads. A jungle bush camp saw the Norwegians' roof tents invaded by sandflies with unpleasant results though the 'coffin', as my tent is known, proved to be impregnable. I however had a fly that looked like a housefly on steroids (literally five times as large as) fly up my sleeve and bite me. Though it felt like my arm had been pentrated by a needle made to break through rhino skin nothing more happened than acute pain for the next half hour.
The Norse lads seemed to have a penchant for moving in the dark, maybe they're missing their winters, so instead of stopping before Yaounde we pushed on through and arrived into terrible traffic in the dark. My previous coveting of their GPS was less as were were led in an hour long circuitous route through a warren of stinking, polluted and busy streets to arrive somewhere we could have found using my map within ten minutes.
Though the roads in Cameroun have so far been generally good actual conditions are appalling with some of the dodgiest driving on the trip so far. After a while I came to think that most of those comedy motoring idiocy picture emails that get sent around must have all been taken in Cameroun. Four passengers (two adults, two babies) on a 100cc motorcycle taxi. A small motorcycle carrying an upright fridge freezer on the luggage carrier, a minibus that had been rolled so that the roof was of a level with the dash with a guy driving it managing to poke his head out of the side window which was now at a near horizontal. It's kind of comical but then ludicrously dangerous too.
In Yaounde we split company. Though we had a great time together we had plans to head in different directions. They are heading North and I to the Southern border with Nigeria. I'm hoping for another boat journey as I seem to have developed something of a fetish for getting the Bullet onto boats it should not really go on. The plan is to take it on the ferry from Limbe, here on the Camerounian coast, to Calabar just up the water in Nigeria. The decision to take the boat has been pretty much sealed by the fact that, with all the crashing potholes of late, my rear rim and hub have started to disintegrate and the road to the border is notoriously rough.
Next stop Nigeria. There's a nice chap I've been in touch with I've been meaning to meet for a while. His late father was a Colonel in the previous regime and he's been having terrible difficulties getting the money out of the country.
Hopefully Nigeria will in fact prove to be an extemely pleasant place populated by friendly folks. Will let you know...
Posted by Richard Miller at
11:24 AM
GMT
February 27, 2008 GMT
Porto Novo, 27 February 2008
The last entry left me in Limbe, Cameroun, waiting for a boat ride to Calabar in Nigeria. Well, it didn't happen. The service was delayed in Calabar for unspecified reasons, which didn't really sound very positive, and might not be back in Cameroun for another five days. For which you could probably read at least a week..... Then someone at the hotel dangled the carrot of a European style high speed catermaran that plied the same route but did it in three hours rather than overnight. I went to the company's office and found out that the service was temporarily suspended. There had been something romantic sounding about arriving to Calabar by boat, pulling in to a steamy hot tropical harbour....
With the only options left of taking a 'stick boat' (narrow and small motorised craft with a dubious reputation for safety even amongst locals) or riding I chose to ride. The road between Mamfe, near the border with Nigeria, and the Nigerian border town of Ekok has a reputation as being one of the roughest on the West Coast route. What no-one said is that the road from Limbe to Mamfe is in fact equally bad in sections. With the back wheel still decidedly oval I tried to arrange to take a dugout canoe down the Cross River, parallel to the road. That also sounded like a nice way to enter Nigeria, in a dugout along a river through the jungle. The previous evening I had been told that there were two boats leaving in the morning, both at ten. I rode down to the riverbank and found out that one had left at nine and the other had decided not to bother after all. Fate was really stacked against me on the boat into Nigeria front so I set off down the road.
It being the dry season the road was a breeze, in fact good fun. The 80 odd km took just over three hours with plenty of photo stops. I got stuck once but only because I took the wrong route - when a track gets too bad people just forge through the jungle and create a better parallel one until they have got past the difficult section. The road is famous for deep potholes and with just cause, there are some that would literally swallow a lorry. They are created each rainy season: a lorry gets stuck, spins its wheels and creates a hole, the crew dig it out and leave the hole behind. The next lorry gets stuck. Repeat the process and before too long the hole can be a couple of meters deep and the length of the lorry. Going down the road in rainy season must be carnage.
Arriving in Nigeria and all was mellow at the border. It had been my intention to spend a while site-seeing in Nigeria to find out what it is all about but the egg shaped wheel put paid to that and I ended up passing through the country in four days. Despite the reputation of Nigeria it was a really easy and friendly place to be. I didn't get stopped at any police checkpoints, asked for any bribes or get any hassle of any sort. What was actually refreshing about Nigeria was how people were very low key about my presence, there was very very little staring and shouting out at me as in most places I've been in the last month or so, but if I went up and asked someone something or greeted them they were warm and helpful.
Despite Nigeria being a pleasant and easy going place I had a fairly unenjoyable time there on account of bike-related woes. At the first hotel I stopped at I found the night watchman, who was to be fair a friendly and well meaning fellow, giving the dirty Enfield a good wash with a hose. When I had loaded the bike up, it wouldn't start and I realised he had given the magneto a thorough dousing resulting in a severe shortage of sparks. A two hour magneto strip later and I was on my way only to have the bike intermitently cut out and refuse to start for most of the rest of the day until I fitted a new HT lead.
Having fixed the sparking problem the next day I had a rear wheel puncture on the motorway. I fixed it and carried on but the rear tyre had now matched the eggy profile of the rim and forward progress was very bumpy. This caused the tyre to overheat and another puncture shortly after was the result. An advantage of Nigeria being so heavily populated and the road filled with unroadworthy vehicles is that you are never far from a puncture repair guy. Repairing punctures is easy but never fun so I utilised the services of these professionals whenever I could. It was clear that I would now have to replace the rear wheel but rather than go to Lagos, the closet large city, I decided to push on to Porto Novo in Benin. Thus began my three day punture-a-thon. For the next 600 km I averaged somewhere around 80 to 100km between puntures and rode along at 50kmh to avoid more.
Being away from home on such a big extended holiday you can't expect that every day will be a bed of roses but these three days were truly miserable and morale sapping.
The day I crossed the border into Benin I thought I could make the 60km on to Porto Novo. I was proved wrong as another puncture drew me to a halt in the dark just outside a small mud-brick residence. Throughout the trip I had assured myself that the hospiality of simple village folk would be forthcoming if ever I needed to stop and couldn't find a hotel. So I explained to the man of the house that I had had a very long day, was exhausted, it was dark and I could repair the bike tomorrow. I had a tent and would not trouble them for anything save a little water to cook with. I was totally wrong, he didn' say no but made it very clear that I could repair the bike and continue to the next town. Which with no choice but to do so I did and found a room at the local bar.
Benin has been somewhere that has held a facination since having a job ten odd years ago in Saville Row and regularly visiting the now disappeared Museum of Mankind at the end of the road. They had an exhibition on of the Dahomey Kingdom and their achievements and riches. At the time it was such an eye opener that there were kingdoms of that wealth and power in West Africa that I had been curious to visit since.
Indeed Benin has many fantastic sights to see and a rich culture. Voudoo is one of the main religions, there are a wealth of artistic treasures to be seen, ancient palaces and African and European slaving relics. But.... a lot of the time the country is just a pain in the arse to be in as the level of attention is pretty relentless. Walking down the street there are endless cries of 'yevo! yevo!' (white man, white man) and request for 'presents'. You have to tell yourself that it is still a minority and the vast majority, even those who shout out to you, are well meaning. It wasn't that long ago that a black man wouldn't have been able to walk the streets of an English town without having paople shout out 'darkie' and worse at him, and like here the majority not really realising how very wearing they are being.
It's been a mystery of the trip how some countries are so relaxed and welcoming and some so much more hard work. I mean, how come I didn't see another white man in the whole of Nigeria but no-one stared at me but come to Benin where folk of my skin tone are a regular sight and there is hassle aplenty. Maybe it is the result of tourism? But then how come Egypt gets a lot of tourists and was a real chore in many places but Jordan also gets a lot of visitors but was friendly all the way. The only theory I have been able to come up with so far is that the hasslesome places are all ex-French colonies but that might not be a popular or provable theory!
So, here I am in Porto Novo waiting for a new rim, hub and spokes to arrive for me to lace together. I had hoped to get in a lot of site-seeing whilst waiting but the place I checked into and committed to with my immobile bike is refusing to offer left luggage so I've been on day trips with just one night spent away from Porto Novo. But an excellent night away- to the stilt village of Ganvie. Most of the coastline of Benin is flanked by an inland lagoon. The lagoon is seldom deeper than six foot deep. When the European slave traders put pressure on local slave trading kingdoms to supply ever greater quantities those fleeing persecution took to a life on the lagoon. The African slave traders had a taboo against entering water so to live in the middle of the lagoon offered sanctuary. As time has gone on the aquatic life has flourished and in Ganvie alone there are more than 30,000 living on the water. I stayed the night in a stilt hotel in Ganvie and then the next day chartered a boat across the lagoon to get back to Porto Novo some 45km away. An exellent adventure.
So, crossed fingers and I'll be mobile again in a couple of days and then heading up to Burkina Faso and Mali. Hopefully with the bike roadworthy once more things will look up and Burkina and Mali will offer more laid back experiences.
Posted by Richard Miller at
12:31 PM
GMT
Enter your email address to receive updates to Richard Miller and Sascha Meyer's trip story!
Recent Entries
Archives:
Archives:
Monthly
Archives:
Category
NEW! HU 2015 Motorcycle Adventure Travel Calendar is now available! Get your copy now for some terrific travel inspiration!
HUGE, 11.5 x 16.5 inches, beautifully printed in Germany on top quality stock! Photos are the winning images from over 600 entries in the 9th Annual HU Photo Contest!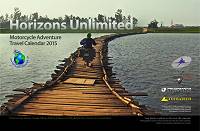 "The calendar is magnificent!"
"I just wanted to say how much I'm loving the new, larger calendar!"
We share the profit with the winning photographers. YOU could be in the HU Calendar too - enter here!
Next HU Events
Germany: May 14-17
Canada Ontario: Jun 18-21
Ireland: June 26-28
Colorado: July 17-19 TBC
Canada West: Aug 20-23
USA California: Sep 24-27
Aus Queensland: Sep 24-27
USA North Carolina: Oct 8-11
Aus Perth: Oct 9-11
Germany: Oct 22-25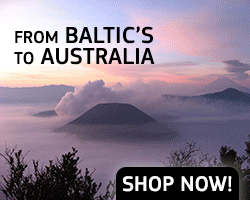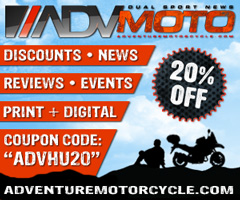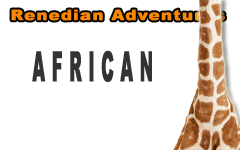 What others say about HU...
"I just wanted to say thanks for doing this and sharing so much with the rest of us." Dave, USA
"Your website is a mecca of valuable information and the DVD series is informative, entertaining, and inspiring! The new look of the website is very impressive, updated and catchy. Thank you so very much!" Jennifer, Canada
"...Great site. Keep up the good work." Murray and Carmen, Australia
"We just finished a 7 month 22,000+ mile scouting trip from Alaska to the bottom of Chile and I can't tell you how many times we referred to your site for help. From how to adjust your valves, to where to stay in the back country of Peru. Horizons Unlimited was a key player in our success. Motorcycle enthusiasts from around the world are in debt to your services." Alaska Riders

10th Annual HU Travellers Photo Contest is on now! This is an opportunity for YOU to show us your best photos and win prizes!
NEW! HU 2014 Adventure Travel T-shirts! are now available in several colors! Be the first kid on your block to have them! New lower prices on synths!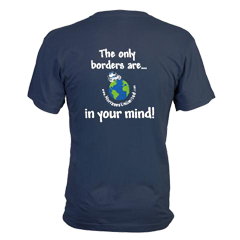 Check out the new Gildan Performance cotton-feel t-shirt - 100% poly, feels like soft cotton!

What turns you on to motorcycle travel?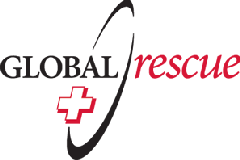 Global Rescue is the premier provider of medical, security and evacuation services worldwide and is the only company that will come to you, wherever you are, and evacuate you to your home hospital of choice. Additionally, Global Rescue places no restrictions on country of citizenship - all nationalities are eligible to sign-up!
New to Horizons Unlimited?
New to motorcycle travelling? New to the HU site? Confused? Too many options? It's really very simple - just 4 easy steps!
Horizons Unlimited was founded in 1997 by Grant and Susan Johnson following their journey around the world on a BMW R80 G/S motorcycle.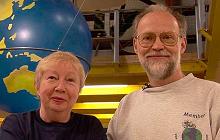 Read more about Grant & Susan's story
Membership - help keep us going!
Horizons Unlimited is not a big multi-national company, just two people who love motorcycle travel and have grown what started as a hobby in 1997 into a full time job (usually 8-10 hours per day and 7 days a week) and a labour of love. To keep it going and a roof over our heads, we run events (22 this year!); we sell inspirational and informative DVDs; we have a few selected advertisers; and we make a small amount from memberships.
You don't have to be a Member to come to an HU meeting, access the website, the HUBB or to receive the e-zine. What you get for your membership contribution is our sincere gratitude, good karma and knowing that you're helping to keep the motorcycle travel dream alive. Contributing Members and Gold Members do get additional features on the HUBB. Here's a list of all the Member benefits on the HUBB.
Books & DVDs

All the best travel books and videos listed and often reviewed on HU's famous Books page. Check it out and get great travel books from all over the world.

MC Air Shipping, (uncrated) USA / Canada / Europe and other areas. Be sure to say "Horizons Unlimited" to get your $25 discount on Shipping!
Insurance - see: For foreigners traveling in US and Canada and for Americans and Canadians traveling in other countries, then mail it to MC Express and get your HU $15 discount!
Story and photos copyright © All Rights Reserved.
Contact the author:
Editors note: We accept no responsibility for any of the above information in any way whatsoever. You are reminded to do your own research. Any commentary is strictly a personal opinion of the person supplying the information and is not to be construed as an endorsement of any kind.
Hosted by: Horizons Unlimited, the motorcycle travellers' website!
You can have your story here too - click for details!