Dakar Rally Argintina Chile 2010
January 31, 2010 GMT
Dakar Rally 2010
January 2010 Update Argentina/Chile Dakar 2010
Progress was slow…. four days of bike work, physio and rest and we were almost done. The Dakar Rally was already crossing into Chile and we had not left Buenos Aires. On the 5th January we finally made our move after saying goodbye to Ed (USA), Brian & Marie (Can), Tony (Holland) and Ludovit who arrived and left within 24 hours. It was also a sad farewell to Javier, Sandra and Julian from Dakar Motos. At 5.30 pm as we sighted a storm brewing in the west. We departed, determined to cover at least a 100 kms before bunking down for the night. Efforts to dissuade us failed. This short ride was to be a test to our physical well being and our chance to continue the rigors of following the Dakar Rally. Reaching Sarmiento we scrambled into a cozy room just before the heavens opened up. Gusting wind and rain knocked out the electricity in the middle of the TV coverage of the Dakar. Today was our first ride since the accident and other than a little stiffness all went well. Our confidence was not lacking and we were keen to continue, a good sign as the next few days would make or break our resolve. I have to admit though every time the bike 'wiggled' due to irregular road surfaces we stopped to check tyre pressures. Paranoia!!!


Storm damaged eucalypts on the road to Jesus Maria

Canopy of trees Jesus Maria

Over 700 kms the next day to Jesus Maria with the weather cloudy and cool making easy riding. The plains had received a lot of rain and the surrounds were very green, almost swampy and we noted a lot of broken trees from previous storms. A late lunch stop at a road house and the hot food we had hoped for could not be provided as power had been lost the previous night in a storm. At the end of the day we were tired but none the worse for the effort. I continued to do my physio and the shoulder felt fine. The only bodily hindrance from the accident now was our ribs which occasionally gave us both a sharp reminder if we moved the wrong way.
Satisfied our fitness was adequate we aimed for Fiambala the next day, a distance of over 600 kms. This second long day took its toll and we were quite exhausted but adjourning to the bed for an early night prepared us for the 4,700+ metre Andes climb through Paso San Francisco. The race had just completed this route a few days before and we were surprised to be greeted with a 'no gas' sign at the only garage in town. Returning to our lodgings we queried the owner where petrol could be located. She returned with her son, woken from a deep slumber who asked to replace Carol on the bike so he could guide me to a private house where petrol was sold.

Dakar had been this way in Fiambala

I was a little concerned at our late departure as we had heard mixed reports about Paso San Francisco. Altitude causes heavier gasoline consumption on carburetored bikes so we carried three extra litres which we hoped would allow us to ride the 500 + kms distance. We considered our options about 80 kms from Fiambala as we emptied the three litres into the tank. The head wind encountered so far compounded the situation so our speed dropped to conserve fuel. The early part of the ride was not complicated with a great road surface and little traffic. Scenery was monotonous with little vegetation and wildlife. Climbing, the grasses completely disappeared and several cone shaped hills and mountains cut into the cool blue sky. 'Hope these volcanoes are still asleep' I murmured over the intercom.

The climb begins to Paso de San Francisco

The straights

The curves

More fuel

The quality road surface continued for over 200 kms until the border where the pavement got a little chopped up. Argentinian customs were slow.…surprising us as they are usually very efficient and courteous. One official took a fancy to the recently purchased Dakar caribena until I disclosed we were not Dakar Officials and the item had cost me 15 pesos.
Despite reports to the contrary we were able to obtain gasoline at the border, dispatched from 44 gallon (200 litre) drums. Maybe these were also provided to assist the Dakar vehicles. With this top up we were able to increase the pace a little but immediately after the Paso de San Francisco sign, a loose gravel surface appeared. The adventure began as we twisted and bounced our way towards the Pacific Ocean some 300 kms away. The scenery was spectacular with multicolored mountains; some freckled with snow to match Paso de Jama. A large turquoise salt water lake added to the beauty and we sighted a couple of motorcyclists swimming in the freezing waters. For sure … they were stronger folks than these tropical wanderers!!!

Top of the pass Argentina

Top of the pass Chile

Chile entry was quick and correct as we continued towards the coast. The broken surface continued with a mixture of gravel and smooth dirt. An empty semi trailer overtook us then slowed to a crawl through a small paved canyon. We were able to overtake at a very tight section but 30 minutes later he roared past us again doing in excess of 130 kph disappearing over the distant hills as the sun slowly dropped annoyingly into our line of sight.

Devoid of life….animal, plant and volcano

Ripio and a very cold lake

Desolate but beautiful

Somewhere along this section the descent slowed and the road improved to the point I thought we were riding pavement but looking closer it was probably compacted oil saturated soil. Again our fast moving truck appeared in the distance.... parked. We closed in rapidly but as we flashed by saw a discontented driver with the bonnet up and a strong smell of overworked oil emanating from the engine. A cell phone was hard pressed to his ear!!
'Copiapo' at last. Oh what a welcome sign at around 6.30 pm. Some brief enquiries with locals we were directed to Hotel Del Sol (with secure parking) whose prices fortunately appeared to be unaffected by the onslaught of Dakar followers.
Our hard riding the past few days rewarded us with plenty of time to check where the finish line and bivouac were located for the completion of the Antofagasta - Copiapo section. Checking the internet we were able to get information on riders and positions. Unfortunately Gary Connell # 117 on the Husaberg crashed and injured his knee near Fiambala. Don Hatton #74 from Canada also crashed out near Fiambala

Somewhere in the desert

We were directed to the long way round

On the morning of the 10th we sighted our first race vehicles descending a huge dune down to the finish line. We parked the bike close to the road linking the sandy finish line and bivouac. Cars and bikes parked around the track with the dusty windy conditions almost overwhelming us. A speck appeared at the top of the dune and began weaving down the powdered sand towards the flagged corridor near the official's tent. Ant like figures dotted the descent with several 4x4's and motorcycles climbing to various points to gain a better view. The leaders in the bike section were stopped by media exiting the finish near the public area so Carol moved closer hoping to gain better access and pictures. Some spectators were disappointed that several of the top riders did not stop for a chat and give autographs. Few riders had smiles signifying a hard ride, now all they were looking for was the bivouac, their mechanics, food and a warm shower.

Parked before the crowds arrived

How big is that dune

Marc Coma

Cyril Despres

Fretigne 12 and Ullevalster 4

Francisco Lopez

Alain Duclos 14 and Olivier Pain 16

Robbie Gordon in the Hummer

Parked nearby were a few motorcycles with Chilean plates and one we recognized as a bike which was loaned to us by our good friend Mario from Santiago Chile when we were there doing some bike repairs. By late afternoon after meeting and talking to several competitors including Christina Meier #100 and Christophe Barriere-Varju #121 we met up with the riders of the bikes parked nearby. Rueben from Johnny's Motos was the mechanic who sorted two of our biggest barrel stud thread issues. It was good to meet up with him and his mates again and express our thanks for the work done on our old bike. Unfortunately Mario who had been our first 'helper' and good friend for our time in South America was not there and his BMW R1150GS we had recognized earlier had been sold.

Ruben (middle) our Chilean mechanic with friends

Hot and dusty photographer

Christophe Barriere-Varju

Rueben rides away

Christina Meier

Silvia Giannetti 93 and Frabrizio Mugnaioli 94

Kamaz of Viatcheslav Mizyukaev and Andrey Karginov

As the day drew to a close we walked the perimeter of the bivouac and met up with Rob Pollard's team who were parked close to the three metre boundary fence. We offered our assistance should they need anything and Rob volunteered a bag of ice would be nice for his injured elbow. Then an odd request from the guys in the support vehicle…. A dust pan and brush….!!! The vehicle was full of dirt and dust and also the tents were picking up volumes of the talc like substance. No problems as we rode off into Copiapo (approx 20 kms) causing more dust to swirl through the hundreds of competitors tents. However our disturbance was a meager show compared to the storms created by the trucks passing and entering the camp. Returning just on dark we rolled up to the bivouac hoping we could ride in but alas the ever efficient French officials recognized the R80 G/S Paris Dakar was a bike from a by-gone era and would not let us enter. Our packages were delivered to their camp site over the fence much to the gratitude of the team. After a rest day in Antofagasta the race was just past the half way point. The Australian back-up team driving the Toyota relayed to us on how tough it was maintaining the pace day after day and this was just the support drive. We confirmed with them and said our days also included the riding plus finding accommodation with secure motorcycle parking, food and fuel and the where-a-bouts of the actual race camps and start/finish lines. Being a spectator is tough enough let alone racing!!!

Marc Coma

Australian camp at the bivouac outside Copiapo

Some bikes get special treatment

Racing started the next day close to the bivouac with the remaining bikes charging from the start line in groups of 20. A spectacular sight but the dust was horrendous when combined with lift off of the safety and media helicopters. As the last of bikes and quads disappeared over the dunes into the distance we raced back to the R80G/S to commence our ride south to La Serena on a far better surface than the competitors.

Gathering for the start, Copiapo to La Serena

First wave of 20 riders roar away

Chased by helicopters over a large dune

Serious Dakar support vehicle

Waiting for the start

Rob Pollard 122, 3rd from the left takes the grid

And they roar away in a cloud of dust

The man with the board has no fear

Hope he has a GPS

Christophe Barriere-Varju 121 far right

Quad power

Pulverized sand equals fesh fesh around the Bivouac

Bivouac is almost empty by 10am
It was a perfect day for a ride and the traffic moved rapidly as retired competitors and support vehicles moved past us at a more serious pace. Our journey was interrupted twice however as leaking fuel from the carburetors caused major concern. Adjusting the float levels cured the problem to some degree but discussion along the road (with Carol) led to the belief that our floats had been affected by the alcohol fuel in Brazil and no longer 'floated'. Adjusting the float level had the needle and seat closing very early and any hard acceleration caused the fuel bowl to empty and the flow could not keep up with the burn rate. Not good when trying to follow a Dakar Rally at a fast pace. We struck a happy medium and were able to keep pace with most vehicles though.
Crowd and vehicle chaos entering La Serena was unbelievable. The road leading down to the bivouac was closed to all traffic except competing or backup vehicles so we parked at a fuel station and walked towards the camp meeting up with Ian from Bruce Garland and Harry Suzuki's Isuzu support team. Some sad news as the team had retired due to engine overheating issues and although they had another engine too many 'way-points' had been missed to compete any further. They were however continuing to follow the race on the support route and would be at the finish in Buenos Aires.

A serious fesh fesh maker

Australian support vehicle

Crowds entering La Serena

Bivouac entry La Serena

From La Serena the rally continued south to Santiago however we decided to make a detour East to the border of Argentina. At Uspallata, Argentina the race would start again on 13th January after passing over el Paso Internacional los Libertadores early that morning. Doing this we would avoid the border traffic jam of competitors and race enthusiasts. The ride towards Santiago was fun meeting many riders and support vehicles but most blew past us due to our restricted speed. We were really surprised to be overtaken by Bruce Garland's retired Isuzu on the highway however we did catch up when he stopped for a break. He mentioned the engine still worked OK but was prone to overheating so they kept an eye on the temp gauge and throttled back if it got too high.

Robbie Gordon's back up vehicle

Thumbs up from Bruce Garland, X over #320 means they are out

He was still moving quickly

His support truck not far behind

Henk Knuiman

Too fast for us

A tow job
The weather was sunny but cool and we were pushing a very brisk head wind. Stopping for lunch at a Copec garage we noted several rally bikes and cars both competitive and support but a lone R1200GSA with UK plates indicated we were not the only chasers. We shared lunch and road tales with the Brits but they were heading to Santiago to collect new tyres and the chance meeting with the Dakar Rally was a huge bonus to their journey in South America. We met up with Pedro Bianchi Prata #29 from Portugal riding one of the few 450 BMW's. It was interesting to see the change in Dakar bikes. You couldn't even see the fuel tanks on the 450 and this is all you see on the 800G/S!!! The turn off to Santiago had the most traffic as we veered towards the pass but our progress was slowed by trucks and eventually stopped by road works. We joined the Chilean motorcycles at the front of the queue who indicated that there were more road issues up ahead. Suffice to say it took us almost two hours to get to the border plus another two hours to get processed. At 8.30 pm we departed customs for the downhill ride to Uspallata. This would be the last time we would do 'el Paso Internacional los Libertadores' or sometimes called 'Cristo Redentor'. This fantastic road was our first Andean pass ridden back in October 2007 and we still enjoyed the ride after so many visits in all kinds of weather. Our late arrival into Uspallata also shocked us. Obviously we were not the only ones arriving early to see the start of the race and we were lucky to find accommodation. This would have been the busiest we have ever seen this small town. Restaurants were overflowing and people were walking the streets long past midnight. We did not finish dinner until then!!!

Alessandro Zanotti

Pedro Bianchi Prata on the 450 BMW

Two BMW riders, a little different though

Starting with the fuel tanks

We are a little bigger

The British and their even bigger BMW

Jaime Prohens and his Honda 450 at a drink stop

Being a Chilean, Jaime Prohens was very popular with the crowd

Wednesday 13th January. An early breakfast before an early start along with most of the Hotel guests and we departed the normally quiet streets in the soft morning light. It was cool but there were already hundreds of vehicles and people gathering. Tourist coaches were being directed to larger parking areas as the passengers scrambled across the stony terrain to the roped starting line. The indicated start time came and went and we knew this would be a long day for the competitors. When the first riders arrived some were sporting plastic garbage bin liners as wind proof jackets…. The pass must have been cold in the early hours. There appeared to be an over-abundance of Police and most did not know what was going on so they just stood there and took in the spectacle. The entrance to the track was very obscure and several riders rode past or stopped to ask 'WHERE'. Amusing to see so many Police but none would take the initiative and direct the competitors. Finally an officer came along organized a few barriers and police to wave and indicate the route. A sign saying 'DAKAR COMPETITORS ONLY' would have saved a lot of drama. Mind you they were very quick to herd us back behind the barriers if you moved too close to the track entrance. The individual start was not as spectacular as the 20 bike starting grid at Copiapo but we watched 90% of the bikes accelerate along the stony trail in the early morning mist. They had four days to go!!!

Early morning start at Uspallata

Police waiting for instructions

Riders making their way to the start line

Michael Pisano on the Sherco 450

Ruben Faria on a KTM

Cyril Despres KTM

Christophe Barriere-Varju KTM and Alessandro Zanotti Aprilia

Wenmin SU on a Jincheng

The distant start line

Once again our route varied to the race and instead of heading to San Juan we opted for San Rafael where we would pick up the race the following day. We would stay at our good friends John and Annette on their farm about 20 kms out of town. They hosted several Dakar enthusiasts in 2009 and it appeared as though there would be more again this year. Before heading out though we purchased two new tyres in San Rafael and planned to fit them before we headed into the final two days of the race. Brian and Marie (CAN), Bjorn (GER), Danielle (AUS), and Javier (ARG) from Dakar Motos were there and Annette cooked up a fine curry for dinner.
Thursday 14th January and our plan was to ride approximately 100 kms towards Mendoza to meet the riders on the transport section to San Rafael. Hopefully we would pick up with at least one of the Australia riders and escort him into the bivouac. Bjorn and Danielle joined us and we snapped away as the riders sped past. Another traveler, Jerome (CAN) joined us on his R100GSPD. Around 38 bikes had passed when I decided to start riding back to San Rafael. By my calculation Rob Pollard #122 was about due to arrive…… I don't think I had clicked into 2nd gear when he roared past. All efforts to catch him failed so all we could do was keep him in sight some 4-5 kms ahead. In our rear-view mirror I could see Jerome crouched behind his small screen trying to keep up with us. Lucky the road and countryside were flat. Some time later Rob slowed down, do not know why but we were able to catch up. He looked none the worse for the past couple of days riding and the elbow did not appear to hinder him at all. Carol took several photos and a video as we entered town through the crowds of well wishers. One thing is for sure, support for this race is huge in South America and will probably get even stronger should it return next year. Reaching the entrance to the bivouac Rob peeled off and we parked with several other bikes including Tony (GER) on the KTM 990 sidecar and his girlfriend Ina (GER) F650 Dakar. Another rider Noel (URU) joined us so we were heading for an interesting night on the farm.

Francisco Lopez Aprilia

Bjorn snapping at Cyril Despres

Guiding in the Australian

Jerome, Bjorn and Danielle following us into San Rafael

We finally caught up with Rob Pollard

His elbow was still working

Special Police badge for the Dakar

Carlos Sainz in the VW and eventual winner

Ludovic Boinnard on a KTM

Annie Seel KTM makes it to San Rafael

Robbie Gordon always popular

Miguel Barbosa and Miguel Ramalho in their Mitsubishi

Next stop was the bivouac and we followed the throngs of people, cars and bikes to the fenced campsite. No sign of the Australian team so we chatted to the Desert Rose Team who were camped near the fence. They must have been surprised to hear UK and Australian accents on the Dakar trail. Paul Carlyle #141, Tamsin Jones #131 joined us at the fence for a brief chat and I queried Patsy Quick on whether she was considering a comeback. Her reply…. 'Never say never!!!!!!' As the sun settled we ventured back to the farm to enjoy a very social evening with a team of international motorcyclists. But before we started the evening there was a matter of two tyre changes on the bike. Never fear there was plenty of help at hand with Javier and John pushing me aside to move the process along a little quicker. A problem arose when the tube currently in use had 'grown' beyond safe use as it would crease in the smaller tyre carcass. We replaced the tube with the new one we had purchased in Manaus, Brazil some months earlier. This was to cause us some grief in the next few days.

Javier from Dakar Motos signing autographs

Desert Rose Racing camp in San Rafael with Phil Noone's KTM

Tamsin Jones Yamaha 450

Paul Carlyle KTM

John and Javier take over the tyre change

Friday 15th January we gathered around the farm trailer for the Dakar chasers photo, eventually saying our goodbyes and leaving for Santa Rosa around 11.30 am. It was a hot day and we stopped for lunch and a cold drink at Santa Isabella. Last year this little town on the Dakar route ran out of gasoline causing problems to Dakar teams and chasers but all was good this year. We met up with Frank (PNG) on his 650 Dakar who had decided to call it quits and stay in Santa Isabella due to the heat. He did not share our passion for the Dakar as we pressed on into the hot Argentinian pampas. Stopping again for a cool drink a South African couple on a R1200GSA and F800GS also joined us. We had seen these guys as they flew past us in both Chile and Argentina. There were several KTMs with them then but today they were alone. We had passed the KTM's stopped at a café along the road we had just traveled. We mentioned to them the road the rally would take to enter Santa Rosa before we headed off. They passed us not 20 minutes later at a blistering pace. About 50 kms out of Santa Rosa we caught up to Phil Noone #104 from Ireland who was traveling very slowly compared to most Dakar riders. Passing these guys does not happen too often. We pitched our tent at the same grounds camped at the year before (they remembered us) but that time it was the first night of the big race, this time would be the last night. Venturing into town we posed for photographs with Dakar fans and enjoy the good fun and hospitality of the locals. Restaurants were busy to say the least but Pizza took our fancy. The VW support crew were also eating at our favoured restaurant and during a conversation with a local fan (in English) we overheard one of the crew say 'most competitors' preferred the South American venue to the African one and they hoped it would return to South America next year.

Dakar group at John and Annette's farm

Phil Noone KTM

The 16th of January, the last day of the race. The small town of Bolivar had the unique privilege of being the finish line. We packed up early and joined the riders on the highway to the start of the last competitive section. Close to the start line bikes were topping up with gasoline which gave us a good chance to meet some of the competitors. Somehow the Paris Dakar emblem on our tank allowed us access to places where other vehicles where waved away. Aussies Rob Pollard #122 and Christophe Barriere-Varju #121 topped up and looked very focused. Not far to go now. Pedro Bianchi Prata #29 from Portugal on the BMW 450 met in Chile experienced some mechanical problems at the garage but Tamsin Jones #131(GBR) was all smiles and looking really confident on her first Dakar. Phil Noone #104 from Team Ireland was also looking happy. The Patronelli brothers (ARG) on their Yamaha Quads were popular with the locals and Marcos #251 looked like the next Dakar winner if he could maintain his advantage. We wished everyone a safe ride and headed to Bolivar meeting up with Rob Pollard's back up vehicle along the road. He still had plenty of tyres left…

Rob Pollard, last fuel for the final stage

Pedro Bianchi Prata BMW 450

Stopping for a chat before the start




Phil Noone was confident

Tamsin Jones was really confident

Christophe Barriere-Varju was waiting till he crosses the line

Alain Delaunay's Honda looked well used

The support team for Rob Pollard passed us on the way to the finish line

A lot of competitors had already arrived as we joined the thousands of people at the old gates to the centre of town. This area was cordoned off but gradually riders filtered out. We stopped several by calling out their names much to the delight of the local crowd. Digital cameras and cell phones got a serious workout. Paul Carlyle #141 almost lost his balance when an enthusiastic Argentinian girl jumped aboard to get a photo taken. Annie Seel was beaming after her great win in the ladies class. No where near as beaten up as she was last year. We missed Rob Pollard #122 as he went by looking for Alana and his back up vehicle but we caught up with plenty of other ecstatic riders.

Exiting the finish line, David Fretigne Yamaha 450

Juan Pedrero Garcia KTM was 10th

Francisco Lopez Aprilia 450 was 3rd this year

Tamsin Jones Yamaha 450 finished her 1st Dakar

Paul Carlyle was all smiles and he picked up a passenger

Phil Noone, a big smile and a KTM with some serious patchwork

Cyril Despres the winner in 2010

The ever smiling Annie Seel KTM winner of the ladies class

Christophe Barriere-Varju KTM got mobbed when we stopped him

Kemal Merkit KTM from Turkey won the unsupported class

If they slowed they were mobbed

Topping up with petrol and a sandwich we headed back to Buenos Aries, another Dakar was all but done. We had ample time so our pace was much slower which was probably just as well. Less than an hour out of Bolivar we had another flat tyre… this time it was the rear. When we say flat I really meant a blow out. We were on the rim in a second with the bike slewing from side to side completely out of control. Fortunately we had almost come to a stop when we hit the deck hard on the left side of the bike this time but on the wrong side of the road. We scrambled to get the bike upright with cars flashing by so close we could see the whites of their eyes. No one stopped, we pushed the bike to the edge of the road but struggled to keep the bike upright and steady due to the slope of the edges. Nothing left to do but replace the tube but the tube we were carrying was the one that was creased and rejected back in San Rafael. No matter how we tried we could not get the tube inflated without creases. Creases split under pressure so the tube was quite dangerous. The Brazilian tube fitted in San Rafael was split some 10 inches (25cm) on the inside and was beyond repair. Fortunately we were not injured this time, the bike faired a little worse but was still rideable. It took us some hours to get the tyre inflated as I kept trying to inflate the tube without the creases but eventually gave up resolving to ride very slowly incase the tube blew. Few people stopped to help however our thanks to the two young guys on small motorbikes and the guy on the 650 Dakar for offering assistance. They did not carry any type of tube. We rode into the dark and decided to stop when I was getting too tired to concentrate. The sign…I could not hold a steady speed.

Parc Ferme

The second Bowler to finish

We made it back to Dakar Motos the following day and caught the bus into the city hoping our luck would change and we could get into to see the podium finish. Sadly the chaos around Park Ferme was a shocker. Access was worse than the year before due to incomplete reconstruction. People were climbing over concrete barriers and through rough terrain as security guards opened and closed temporary fences and tapes. It was very hot and we could sense the anger and disappointment of the fans as we jostled through the crowds. If the Dakar returns to South America we certainly hope this debacle is not repeated. We feel there are far better venues available in Buenos Aries to show off this spectacle. The podium presentations should be enjoyed by more fans than is currently permitted but maybe when the reconstruction is complete things could improve. Fortunately in 2009 we were given access to the podium but when you see the thousands that cannot even get close to the show you realize the inadequacies of the site. Perhaps a better site and more revenue could be gained as I am sure people would pay to access this great event.

Carol with Annie Seel's bike at Parc Ferme

The Honda 450's of Pablo Busin and Gabriel Juan Bottazzina both from Argentina

Philippe Peillon's KTM from Gabon came 53rd

Camelia Liparoti KTM Quad came 13th

Parc Ferme a construction site

Christina Meier's Yamaha 450

The Kabirov Kamaz came second this year

Jostling crowds on Podium Day

Police and a no go area

The Podium

The Podium

Carol's souvenir signed shirt

The Dakar is over and we are back to reality…. A stunned silence….Now we need to repair the bike ready for our ride north. This preparation will take us out of South America as we have made a rendezvous date with Carol's sister and her husband in the Yucatan Peninsula Mexico later in the year. Many laughs in the hostel as we tell everyone our planned ETA….they doubt we will make it. Work began in earnest on the bike with parts landing from Australia and the UK. Danielle returns to Australia with a package to replace the one she landed with and that was for us also. Guests were coming and going at the hostel. Frank (PNG) on his Dakar 650, Steve (USA) looking to purchase a bike to ride South America, Annette (CAN) looking to sell a bike before returning to the UK, Richard (AUS) arrives looking to sell his bike, Bjorn (GER) looking for some repairs before heading north. It is always busy and very social, a couple of Birthdays were celebrated with asados including mine. The private backyard one cooked by Javier for Sandra was far better than the restaurant one we shared for mine… Meanwhile the repairs continue…….

More damage

Plus a little more

The culprit

Brithday time

Frank from PNG, a famous world traveler
Enter your email address to receive updates to Ken and Carol Duval's trip story!
Recent Entries
Archives:
Archives:
Monthly
Archives:
Category
NEW! HU 2015 Motorcycle Adventure Travel Calendar is now available! Get your copy now for some terrific travel inspiration!
HUGE, 11.5 x 16.5 inches, beautifully printed in Germany on top quality stock! Photos are the winning images from over 600 entries in the 9th Annual HU Photo Contest!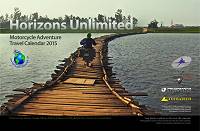 "The calendar is magnificent!"
"I just wanted to say how much I'm loving the new, larger calendar!"
We share the profit with the winning photographers. YOU could be in the HU Calendar too - enter here!
Next HU Events
Germany: May 14-17
Canada Ontario: Jun 18-21
Ireland: June 26-28
Colorado: July 17-19 TBC
Canada West: Aug 20-23
USA California: Sep 24-27
Aus Queensland: Sep 24-27
USA North Carolina: Oct 8-11
Aus Perth: Oct 9-11
Germany: Oct 22-25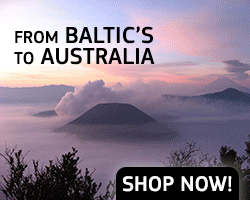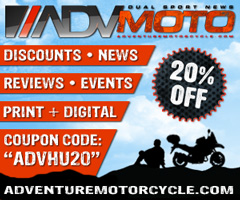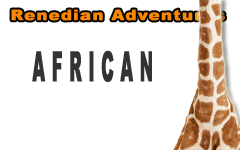 What others say about HU...
"I just wanted to say thanks for doing this and sharing so much with the rest of us." Dave, USA
"Your website is a mecca of valuable information and the DVD series is informative, entertaining, and inspiring! The new look of the website is very impressive, updated and catchy. Thank you so very much!" Jennifer, Canada
"...Great site. Keep up the good work." Murray and Carmen, Australia
"We just finished a 7 month 22,000+ mile scouting trip from Alaska to the bottom of Chile and I can't tell you how many times we referred to your site for help. From how to adjust your valves, to where to stay in the back country of Peru. Horizons Unlimited was a key player in our success. Motorcycle enthusiasts from around the world are in debt to your services." Alaska Riders

10th Annual HU Travellers Photo Contest is on now! This is an opportunity for YOU to show us your best photos and win prizes!
NEW! HU 2014 Adventure Travel T-shirts! are now available in several colors! Be the first kid on your block to have them! New lower prices on synths!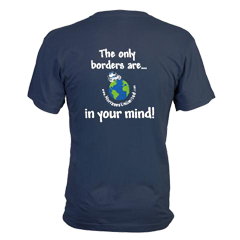 Check out the new Gildan Performance cotton-feel t-shirt - 100% poly, feels like soft cotton!

What turns you on to motorcycle travel?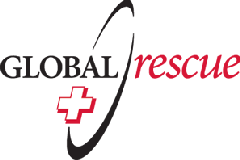 Global Rescue is the premier provider of medical, security and evacuation services worldwide and is the only company that will come to you, wherever you are, and evacuate you to your home hospital of choice. Additionally, Global Rescue places no restrictions on country of citizenship - all nationalities are eligible to sign-up!
New to Horizons Unlimited?
New to motorcycle travelling? New to the HU site? Confused? Too many options? It's really very simple - just 4 easy steps!
Horizons Unlimited was founded in 1997 by Grant and Susan Johnson following their journey around the world on a BMW R80 G/S motorcycle.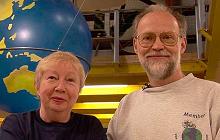 Read more about Grant & Susan's story
Membership - help keep us going!
Horizons Unlimited is not a big multi-national company, just two people who love motorcycle travel and have grown what started as a hobby in 1997 into a full time job (usually 8-10 hours per day and 7 days a week) and a labour of love. To keep it going and a roof over our heads, we run events (22 this year!); we sell inspirational and informative DVDs; we have a few selected advertisers; and we make a small amount from memberships.
You don't have to be a Member to come to an HU meeting, access the website, the HUBB or to receive the e-zine. What you get for your membership contribution is our sincere gratitude, good karma and knowing that you're helping to keep the motorcycle travel dream alive. Contributing Members and Gold Members do get additional features on the HUBB. Here's a list of all the Member benefits on the HUBB.
Books & DVDs

All the best travel books and videos listed and often reviewed on HU's famous Books page. Check it out and get great travel books from all over the world.

MC Air Shipping, (uncrated) USA / Canada / Europe and other areas. Be sure to say "Horizons Unlimited" to get your $25 discount on Shipping!
Insurance - see: For foreigners traveling in US and Canada and for Americans and Canadians traveling in other countries, then mail it to MC Express and get your HU $15 discount!
Story and photos copyright © All Rights Reserved.
Contact the author:
Editors note: We accept no responsibility for any of the above information in any way whatsoever. You are reminded to do your own research. Any commentary is strictly a personal opinion of the person supplying the information and is not to be construed as an endorsement of any kind.
Hosted by: Horizons Unlimited, the motorcycle travellers' website!
You can have your story here too - click for details!