Chile/Argentina/Australia
July 31, 2008 GMT
Up north, long way down under, then an even longer way round!!!!
May, June, July 2008 Update
Our plan was originally to head north from Santiago as far as we could, time and seasons permitting, jump the Andes through one of numerous passes, then head south back to San Rafael in Argentina. Mario was quick to point out that many of the passes were seasonal and some would be closed. Alas, we changed directions once again, as our intended Andes crossing was not possible due to a late April closure.
So it was over the Paso Los Libertadores once again. Not that we are complaining. This is a great ride with spectacular views. The border crossing had its little hiccup with the lady completing the incorrect form for a foreign vehicle. We noticed this but could not get our message across. Eventually the error was realized and a hasty exit to another booth to get the correct form and we were on our way again. Snow had fallen a day or two before and a small patch of black ice appeared on the road at the exit of the border post building… We were being "very aware"!!!
Lunch at Uspallata, we made the decision to make it to Mendoza for the night then plan our route north from there. The decision was re-affirmed when as we road off, the centre stand did not retract and scratched along the road. Not a good sound!!! The nut and pivot bush had abandoned ship somewhere down the track, although the bolt was still in place but a little out of position. We tied the stand up and headed to Mendoza where we knew there were bike shops and mechanics that could help.

Carlos the BMW Mechanic in Mendoza
Other travelers had also advised us of a BMW mechanic in Mendoza so with some effort we tracked him down and within a minute he produced a shiny new bush and lock nut. Five minutes later we were mobile. Too easy. Once again we enjoyed the sights of Mendoza before we tracked north.

Vineyards outside of San Juan
A little over 160 kms is San Juan. The road taken was a small deviation, the scenic route through a national park which extended the journey by another 120 kms. The scenery was not that much different from what we had previously traveled but the traffic was significantly less. Once again due to the lateness of the season the campgrounds were closed and we experienced difficulty finding accommodation with secure parking. Several hostels were also full. Our eventual host spoke a little English and took every opportunity to practice… It should be us practicing our Spanish!! Not much happening in San Juan so we push further north the next day, the weather although being a little cool, was superb after all the difficulty with snow and rain in Chile.

Our English speaking host in San Juan

On the road to San Augustin de Valle Fertil
Another short ride (260 kms) to San Augustin de Valle Fertil. A very quiet town with many Cabanas and few travelers/occupants. Our price for two bedrooms, kitchen and bathroom …75 pesos…. A bargain. The weather was very cool and a little overcast hence the lack of travelers. We did our usual routine of walking the streets and checking the sights close by and noted a number of tempting restaurants. It would have been a treat but with a great kitchen in the cabana and a super Mercado (supermarket) and a carnicero (butcher) nearby we cooked up a great feed at home!!!

Rock Balls

El Submarino Valle de la Luna
The road north led us to La Rioja but we made a slight detour to 'Valle de la Luna' or Provincial Park Ischigualasto. It is a controlled tour through this National Park and the dust from the convoy of cars preceding us was choking. We slowed and wandered around doing our own thing as the Park Guide only spoke Spanish. Our information was gained from brochures and our guide book. Spectacular scenery to say the least with some diverse rock formations and colours. Numerous types of cactus dominated the plant life but the strangest items were the rock balls.

Valle de la Luna

El Hongo
La Rioja is a large city and after collecting information from the tourist office tackled the one way street system to find suitable accommodation with secure parking. We eventually ended up a little way out of town at what appeared to be a resort but named Monto Bello Hostel. Secure, a huge room, no cooking facilities but a restaurant attached and breakfast included. During dinner we noted a lot of activity in a room adjacent to ours. Preparations for a major function which included a stage and a band!!! It started at midnight and rocked until 5.00 am. This was a rough night .. Large pauses between song brackets (time to get to sleep) then "wham bam" away they would go again!!! Am I getting old or what??? We survived, much wiser after the event. Our second night here was more to our liking and after a day sight seeing, enjoyed a peaceful night. On our day tour of the city we found a "Lubricante" shop. These shops sell a variety of quality oils and quite often have a service bay to provide oil changes to motor vehicles. Rarely do they do motorcycles but we convey our wishes to the salesman and he is only too obliging. As a vehicle departs we are motioned to come and park. Carol advises the salesman that her "espouso" was a "mechanico" I change all four oil reservoirs in 30 mins with a little assistance from the resident mechanico. As we back out we note that a ute/pick-up has been double parked for some time. We believe that it was his turn to get his vehicle serviced and we thank him for being patient and apologize for the delay and he replies with a smile 'no problema'. As always the people here are very friendly and accommodating.

Valle de la Luna

Red Cliffs
Another short ride of just over 160 kms and we reach Catamarca. (San Fernando del Valle de Catamarca) The guide book does not give this city a glowing report but as we plied our navigation skills to the narrow one-way streets we enjoyed its busy tight thoroughfares. The tourist office near the square gave us some misinformation on hostels (location and parking) close by but after a few laps of the inner city we noted a number of small Hotels with tell-tale driveways to large iron doors/gates (parking). Hotel Colonial …. clean old style rooms with cable TV and "desayuno inclusivo" breakfast included. We walked into the very busy town centre and sat in a small restaurant opposite the main square and people watched for a few hours in cool, dry weather.

Service in La Rioja
After one night in Catamarca we headed south on Ruta 33 to San Martin joining Ruta 60 which continued south then east and then south again. Somewhere along this road in a very small village or outpost we came across a Ural Police Bike parked on the side of the road. Stopping to take a photo the Police Officer appeared and mounted the outfit to get included in the photo. Eventually we hooked up with Ruta 9 and reached Cordoba around 5.00 pm. Traffic in this major city was heavy but organized and getting to the city square was a doddle with Carol's navigational skills. I noted parking would be a bit of an issue and as Carol disappeared across the main square searching for the tourist office a parking inspector was busy placing tickets on mopeds parked on or near the square. I promptly took off in search of a 'more' legal spot. Two hours later I was getting very concerned as Carol had not returned, it was getting dark, and moving the bike around looking for suitable parking had become quite a chore.

Police Sidecar
Finally, Carol appeared. Our very helpful tourist office staffer who spoke English had been ringing around various accommodation sites (inner city) looking for secure parking. A marathon effort to say the least. We rode Cordoba's streets in the twilight knocking on doors, finally seeing a small hotel not on the list with the tell-tale driveway and big iron gates. A nightly rate 60 pesos at Emperador Hotel was a bargain and included cable TV. The hotel was in a restaurant belt that did the "menu of the day" deal for around 10 to 12 pesos. A huge two or three course set menu meal. Good value for the locals and travelers. Plenty to see in the Big 'C'. Old Churches, dancing musical fountains plus numerous old colonial buildings. Came across another Ural Police bike too. Cordoba was the first official capital of Argentina and is now the second largest city and is generally regarded as the University city with around 10% of the population being students. Our final night in town we splashed out and dined at The Ritz.!!! No where near as ritzy or expensive as the other world Ritz's but it sounded good!!

Capuchinos Church

Dancing musical fountain in Cordoba
Departing on Ruta 5 south, the town of Alta Garcia was our destination that morning. This was the childhood town of Ernesto "Che" Guevara ("Motorcycle Diaries") who spent 11 years of his youth here. One of his family's homes "Villa Beatriz" on Avellaneda 501 is a museum and some hours were spent taking in the pictures and history of this famous or infamous rebel. His best friend and mentor Fidel Castro is displayed with Che in many pictures. It is 40 years since Che was killed in Bolivia by what most believe was a CIA backed plot.

Some interesting artwork, Cordoba
We ride a great mountain road/pass when leaving Alta Garcia to meet up with Ruta 20 which takes us over a larger pass to Mina Clavero. This was a super road and really enjoyable as it was unexpected. Most roads in Argentina are long, flat and straight. We have a lot just like these in Australia. A few kilometers before Villa Delores Ruta 148 takes us south and eventually after some doubts on whether we were on the right road, the isolated rough pavement turned into a four lane highway…. with very little traffic. A lack of signage as we approached San Luis had us taking a wrong turn heading away from the city. Eventually we found our way and tracked down a Hotel some distance from the city but had very secure parking with three huge white dogs with cropped ears sleeping in the shed with the bike. Wondered why I put the locks on as they even bailed us up when we went down in the morning. We hoped to meet up with a young couple who camped beside us in Ushuaia but there were no replies to our emails sent earlier. Perhaps another day. We spent a day and two nights here walking the streets, sampling restaurants and even bought a couple of souvenirs for relatives back in Aus. Our first leg of our South American journey was drawing to a close as we packed up and headed towards San Rafael. Perhaps, because we knew this was our last day on the bike for a while, we found Ruta 146 was one of the most boring roads we had been on. I am sure one of the straights was around 100 kms long.

Ernesto "Che" Guevara Museum in Alta Gracia

Che Museum

Che's motorized bicycle
Arriving at John and Annette's farm in San Rafael mid afternoon we were met by the additional puppies born while we were away. They have six dogs now. What a greeting…. More improvements to the house with a very nice terracotta tiling job done in the kitchen, pantry, hallway and lounge. Nice one Phil.

Range near Mina Clavero
We spend several days sorting stuff and removing bits from the bike. On the 26th May we caught the overnight Cama bus to Buenos Aires. These are quite good to travel on with extra large reclining seats, a night meal and breakfast included plus a movie to keep you entertained. Now for the flight back to Aus!!!!

Annette cooking an asado before we leave
Carol's parents celebrated their 60th wedding anniversary on 5th June, the main reason for our return. Our last RTW journey we were away for their 50th so we made a promise we would definitely return home for this one. Our stay was for four weeks and combined with meeting up with relatives and a huge number of friends we did a lot of shopping for unobtainable foods and things that make us Australian!! Plus there were 100 things I wanted for the bike including a new screen, smashed on Ruta 40. My patch work although very robust was not the best in regards to safety with the metal support strips pointing vertical. If it happens again my repair will have the strips horizontal. Also we purchased two new helmets .. Shoei Concepts.. as mine had a major hole patched with car filler and Carol's was disintegrating at an alarming rate. Our intercom also died and after many years with Sonic we decided to move on to an Autocom. So our bag of goodies increased.

Carol's parents 60th Wedding Anniversary
Along with our shopping list John and Annette also had a list of food items unobtainable in Argentina … Top priority was baked beans!!! Aaarrggh the finer things of life. As the pile mounted we wondered how we would carry it all.
During this time we also attended to all our medical duties and believe me I have a few!!! But I forgot one…. The Dentist!! Hope they hold together for the planned distance. The rest of our bodies are coping well and none of our respective medicos want to see us for another couple of years.
Packing day drew nearer and we purchased a couple suitcases to do the job. Food was packed into a small overnight case and the bathroom scales registered 20 Kg, the maximum allowable. Packing the larger case with the screen and bike bits proved a little more difficult but eventually we jammed it all in and topped the scales at 19.5 kg. We contacted Malaysia Airlines twice and confirmed that we could take our new helmets on as cabin luggage providing we had no more than a laptop or a hand bag as additional luggage.
At this point Carol and I would like to give specials thanks to Mike and Jane who are our "minders of important things" back in Oz plus provide a roof and a car when we are home. People who travel as we do know of the importance of such friends and with out them life on the road would be indefinably difficult. Along with these two are our families who also contribute to the smooth running of our journey, moral support and encouragement to keep on traveling even though we are sorely missed. Thankyou….

Ken driving the tractor, he gets the good jobs!!!

Carol shoveling the chicken s@#! fertilizer
Departure day arrives all too soon but we are far better prepared than our original departure day last September. However, our dramas were about to begin at the airport. We were told by a baggage wrapper (plastic) that we would not be allowed to take our helmets on board despite us confirming with the airline this would not be a problem. We approached counter staff and once again confirmed that this would NOT be a problem. Next problem.. we only had a one way ticket. Frantically staffed scanned the rule book and computers for rules and regulations but the area was ruled to be grey with the option being left up to immigration in Argentina. We were given the rule number to quote in our defense in Buenos Aires and also told we should have our motorcycle documents close by to prove our journey out of Argentina would be by land.
Finally all was processed and we gained a couple of allies with the Malaysia Airline staff after we had told them of our journey. They were very helpful and patient. The dramas endured took so long we had no time to enjoy a coffee with everyone, so headed down through customs and immigration. We passed through OK but were told bath soap (hard) is classed as liquid!! and therefore should be placed in a clear zip-lock bag. I wanted to argue but Carol had already warned me not to debate security. After repacking the gear it was Carol's turn to be accosted. To be dusted down by the bomb residue detection unit. Ended up having a nice chat with the youngsters in the end. Finally we passed through only to be stopped by a Security Guard…!!! He was also a motorcyclist, saw our helmets, and wanted to know where ..why.. how. He had just booked a dirt bike tour in Thailand. His first overseas ride. Next an American guy stopped Carol, knew of Horizons Unlimited and offered us Bien Viaje (Bon Voyage). Another official we dealt with also wanted to talk about our motorcycle travels. Hope we don't miss this flight. As we boarded the plane our lady from Malaysia Airlines who assisted through our upstairs dramas fare-welled us and said enviously "dreams"…. Dreams!!!! That last bit was a nightmare!!!!

Isn't flight security a strange thing? Things that are taken from you as they are classed as possible weapons. The best I have heard is a very small broach pin…Then they give you a METAL KNIFE and FORK TO EAT YOUR MEAL. Are there any readers of this blog that can help me with this perplexing question?
Next our flight was delayed (on tarmac) by a baggage/handling dispute or problem for over an hour. Whew…this long flight was getting loooonger. Brisbane to Kuala Lumpur, bus to hotel for a few hours. Bus back to K L airport.. to Johannesburg to Capetown to Buenos Aires. We passed through Immigration and Customs with out any problems. "Welcome to Argentina". Next, cab to bus terminal. Bus to San Rafael. Suffice to say when we caught the bus from BA to SR exhaustion took over and we slept….and slept well. Thank goodness for Cama Buses.

50th Birthday wishes for John from around the world

Surprise!!!
We have been back in San Rafael or nearby for some weeks now. Plodding around John and Annette's farm, putting new bits onto the bike, fitting the intercom to the helmets and helping to organize a surprise 50th birthday party for John. It's been a great fun and we thank John and Annette for sharing their home with us for this time.

Which cake will I try!

7 degrees C at 3.50 pm

11 am and 1 cm of ice in the dog's water bucket
Through John and Annette we have met a number of expats who have made this area their home. A great crowd of multi-national people, two of whom are Arnie and Helena. We are currently relaxing in the comforts of their home and finca which is approximately 40 kms from San Rafael. They are enjoying a ten day holiday up Salta way and from all accounts they are having a great time. The pace is not a fast one and we have been able to catch up on a lot of computer work including updates and photos. We walk the dogs several times a day and with the weather being quite cool have probably allowed them inside more than we should…They like the fire too.. On their return we will move back to John and Annette's for a day or two to pack and then it's on the road again.

Plums, grapes and the three dogs, finca No. 2

The casa, finca No. 2
Carol has quite enjoyed this extended bit of R & R and wonders why some sort of a network amongst motorcyclists has not evolved offering house and pet sitting. Many RTW bikers often need a rest from traveling for a short time, some even months, to juggle seasons for their next leg. Now there's an opening!! Please contact Carol to make arrangements!!!

New screen for the bike
THE BIKE
1981 R80 G/S with PD tank and larger fairing. Luggage. Two Givi 41 ltr clam opening with combination flap opening on top (His & Hers). Top Box-Rubber Maid Action Packer 60 ltr (Tent, S/Bags, Mats, 1st Aid kit, Stools). Tank Bag Magnetic Dririder-2 compartments (Kitchen).
Problems and repairs so far. Distance covered 23,000kms

(1) Leaking shaft drive boot since we started. (perished) Fixed temporarily with silastic then replaced July 08.
(2) Spotlight switch and aux. power switch failures. Replaced July 08
(3) 12 volt reducer to 9 volt etc. Replaced Jul 08
(4) Combination lock on Pannier. Repaired June 08
(5) Fairing screen smashed in crash. Temp fix then replaced Jul 08
(6) Headlight protector (perspex) smashed. Temp fix then replaced Jul 08
(7) Fairing, hole in fiberglass. Patched and painted Jul 08
(8) Pannier rack welding broken in crash. Repaired April 08
(9) Welding - Seat Lock & sub frame brace. Repaired Feb 08
(10) Centre stand- bush & nut AWOL. Repaired May 08
(11) Light switch wiring loop wires broken, old age. Replaced Jul 08
(12) Paint on crash bars plus frame where welded.
(13) Tyres. Two rear, two front & one rear tube (creased).
(14) Engine serviced every 5,000kms filter every 10,000 kms
Gearbox, shaft and bevel drive oils every 10,000kms
Fork oil changed at 22,000kms
Air filter-foam Uni Filter cleaned and oiled three times.
We are happy with the bike so far but its early days yet!!! This is the same bike we used on our first trip 1997 to 2001 (200,000 kms).

Enter your email address to receive updates to Ken and Carol Duval's trip story!
Recent Entries
Archives:
Archives:
Monthly
Archives:
Category
NEW! HU 2015 Motorcycle Adventure Travel Calendar is now available! Get your copy now for some terrific travel inspiration!
HUGE, 11.5 x 16.5 inches, beautifully printed in Germany on top quality stock! Photos are the winning images from over 600 entries in the 9th Annual HU Photo Contest!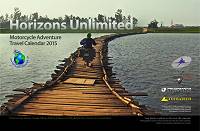 "The calendar is magnificent!"
"I just wanted to say how much I'm loving the new, larger calendar!"
We share the profit with the winning photographers. YOU could be in the HU Calendar too - enter here!
Next HU Events
NEW!

USA Virginia: Apr 9-12, 2015
Take 40% off Road Heroes Part 1 until October 31 only!
Road Heroes features tales of adventure, joy and sheer terror by veteran travellers Peter and Kay Forwood (193 countries two-up on a Harley); Dr. Greg Frazier (5 times RTW); Tiffany Coates (RTW solo female); and Rene Cormier (University of Gravel Roads).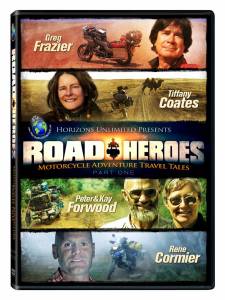 "Inspiring and hilarious!"
"I loved watching this DVD!"
"Lots of amazing stories and even more amazing photographs, it's great fun and very inspirational."
"Wonderful entertainment!"
Check it out at the HU Store! Remember to use Coupon Code 'HEROES' on your order when you checkout.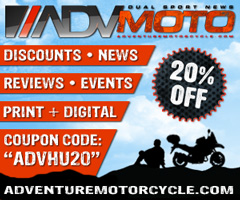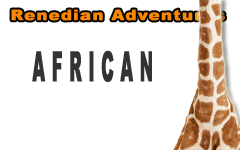 What others say about HU...
"I just wanted to say thanks for doing this and sharing so much with the rest of us." Dave, USA
"Your website is a mecca of valuable information and the DVD series is informative, entertaining, and inspiring! The new look of the website is very impressive, updated and catchy. Thank you so very much!" Jennifer, Canada
"...Great site. Keep up the good work." Murray and Carmen, Australia
"We just finished a 7 month 22,000+ mile scouting trip from Alaska to the bottom of Chile and I can't tell you how many times we referred to your site for help. From how to adjust your valves, to where to stay in the back country of Peru. Horizons Unlimited was a key player in our success. Motorcycle enthusiasts from around the world are in debt to your services." Alaska Riders

10th Annual HU Travellers Photo Contest is on now! This is an opportunity for YOU to show us your best photos and win prizes!
NEW! HU 2014 Adventure Travel T-shirts! are now available in several colors! Be the first kid on your block to have them! New lower prices on synths!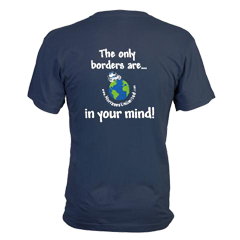 Check out the new Gildan Performance cotton-feel t-shirt - 100% poly, feels like soft cotton!

What turns you on to motorcycle travel?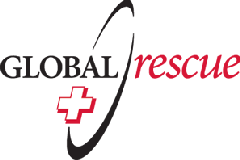 Global Rescue is the premier provider of medical, security and evacuation services worldwide and is the only company that will come to you, wherever you are, and evacuate you to your home hospital of choice. Additionally, Global Rescue places no restrictions on country of citizenship - all nationalities are eligible to sign-up!
New to Horizons Unlimited?
New to motorcycle travelling? New to the HU site? Confused? Too many options? It's really very simple - just 4 easy steps!
Horizons Unlimited was founded in 1997 by Grant and Susan Johnson following their journey around the world on a BMW R80 G/S motorcycle.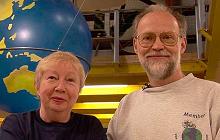 Read more about Grant & Susan's story
Membership - help keep us going!
Horizons Unlimited is not a big multi-national company, just two people who love motorcycle travel and have grown what started as a hobby in 1997 into a full time job (usually 8-10 hours per day and 7 days a week) and a labour of love. To keep it going and a roof over our heads, we run events (22 this year!); we sell inspirational and informative DVDs; we have a few selected advertisers; and we make a small amount from memberships.
You don't have to be a Member to come to an HU meeting, access the website, the HUBB or to receive the e-zine. What you get for your membership contribution is our sincere gratitude, good karma and knowing that you're helping to keep the motorcycle travel dream alive. Contributing Members and Gold Members do get additional features on the HUBB. Here's a list of all the Member benefits on the HUBB.
Books & DVDs

All the best travel books and videos listed and often reviewed on HU's famous Books page. Check it out and get great travel books from all over the world.

MC Air Shipping, (uncrated) USA / Canada / Europe and other areas. Be sure to say "Horizons Unlimited" to get your $25 discount on Shipping!
Insurance - see: For foreigners traveling in US and Canada and for Americans and Canadians traveling in other countries, then mail it to MC Express and get your HU $15 discount!
Story and photos copyright © All Rights Reserved.
Contact the author:
Editors note: We accept no responsibility for any of the above information in any way whatsoever. You are reminded to do your own research. Any commentary is strictly a personal opinion of the person supplying the information and is not to be construed as an endorsement of any kind.
Hosted by: Horizons Unlimited, the motorcycle travellers' website!
You can have your story here too - click for details!