Brazil/French Guyane/Suriname/Guyana/Brazil
August 31, 2009 GMT
The Amazon and The Wee Three
August 2009 Update Belem to Manaus The Long Way
Belem appeared busy every day of the week with people bustling around even on the weekends. Our boat ride organized and with the help of Alex who also owns a small motorcycle shop, we were able to find a suitable knobby front tyre for the anticipated dirt roads ahead. Pirelli MT 21's are manufactured in Brazil but they are almost impossible to find. Even the Honda dealer did not have them listed in his Pirelli tyre book. Even the Metzler Sahara 3 also manufactured in Brazil was not available. The Mitas (rear) we had fitted in Curitiba Brazil some 10,000 kms ago still looked up for the task and should make the round trip to Manaus.

Alex's bike shop in Belem

Alex and his mechanic
The 4th of August was 'D' day and we headed down to the dock where the 'Almirante do Mar' was moored. Like any port it was chaos but the loading was progressing well. The dock itself was falling to pieces with new planks being placed over some gaping holes in the rotten platform. Some planks had been placed in the correct position but not secured to the support beams. Tickets were processed by a young lady sitting out in the sweltering sun with her only reprieve being the shadows cast by the line of passengers. Eventually a freestanding shade-cloth structure was found to give her some relief.

Loading the bike onto the ferry

Belem wharf. Ticket lady & waiting passengers

The old wharf. Repairs under way!!!

"Walking the plank"
The bike was parked on the dock for some time before being moved onto the cargo deck. The crew was not satisfied with this and later lowered it into the hold. We missed this maneuver and looked forward to see how it was lifted out when we arrived in Macapa. Suite 4 was our retreat for the 24 hour journey and I was surprised after all the early chaos to depart only 20 minutes late.

Top deck, café & bar
We settled in quickly to our surrounds and took several photos of life on the river. The many houses on the waters edge were surrounded by tall palms with very thin trunks which we were later to find out belonged to the famous Acai Palm. The fruit of this palm is a dark plum colour and has several excellent qualities one being a very potent anti-oxidant. It is sold in the Amazon and many areas of Brazil as ice cream and a drink. Carol is not too fussed on its earthy flavour but I really enjoy the ice cream. mmmmm!!!

River houses surrounded by Acai Palms

Acai Palms and small river house
Our introduction to hammock sleeping en mass was on this vessel also. We chose a cabin due to security reasons but on seeing the closeness of these swinging beds our bunks looked far more inviting. The café/bar deck had a large screen TV which pumped out pop music videos in English as well as Portuguese. A DVD tribute to the late Michael Jackson had every seat taken and all eyes glued to the screen.

Hammock sleeping en mass!
Small stilt huts dotted the shoreline and several canoes were paddled out to our slow moving vessel with passengers throwing bags of what we believe to be clothing and food. This is a very poor area and we were unaware that this practice was common. As we sipped our morning coffee even the cook in the galley threw bags of bread out of the stern to waiting canoes.

Canoes waiting for plastic bags of clothes etc

Mum and the kids paddling hard to make a pick-up
Despite departing only twenty minutes late we arrived over three hours late to the Port of Santana which serviced Macapa some 30 kms away. Our departure from Belem now looked organized compared to what occurred over the next two hours. Passengers for the return leg to Belem had been queuing on the dock for hours in the relentless sun. Our boat could not dock due to the presence of another vessel loading cargo. We must have had priority as the moored vessel had to move and we assumed the prime position.

Port of Santana. Dock choked with boats and people
Boat staff immediately hustled us out of the cabin (cleaning purposes) to the lower deck ready to disembark but we declined to move onto the dock until the bike had been lifted from the hold. We stood quietly as the impatient return passengers pushed and shoved their way on board as five deckhands or port workers tied a rope around the BMW and lifted it from the hold. Exciting stuff indeed to see the bike hanging nose down into the hold swinging like a pendulum but it was all a matter of timing and the bike touched down on the deck, promptly pushed to one side with us, where we waited for an opportune moment to advance onto the dock.

The rope definitely won't break!!

Steadying the swinging BMW
Loading the bike on board leaving Belem we did not pay any 'extra' fees to the workers but the boys at the other end hung around waiting for the tip we rich white people need to pay for their services. We noted that any help given to all other passengers required no such payment. There is no set fee.. just what you like to pay. I handed over Rs25 to the leader of the gang who promptly put the 20 into his pocket and gave 5 to one of his helpers. This immediately created a volatile situation between all of the workers. We left very quickly and left them to sort it out.
The Port Fee was Rs5 as we hastily exited along the bumpy road out onto the streets. We needed to ask directions to Macapa as there were no signs and as we rode slowly into this city we realized that there were few street signs to help us locate a suitable hotel. Our problem is always secure parking for the bike at a reasonable price. We eventually located a Tourist Office where we obtained superb assistance from the staff. The difficulty was an address was absolutely no help as there were almost no street names to guide us, so one the lads offered to escort us to the Centro Hotel. Many thanks to the Tourist Information staff.
Information on the road to the border town of Olapoque is vague but suffice to say we know a substantial chunk was dirt and subject to turning ugly if it rains. We calculated to make the journey of over 500 kms in two days thus leaving time in the afternoon to cross into French Guyane. After our 8.30 am departure we made excellent time on the paved but potholed surface arriving in Tartarugalzinho just before 11.00 am. We were keeping a pace slower than usual trying to preserve the new knobb tyre as they don't last long on pavement with our weight.

The "Good "
A couple from French Guyane riding a Honda Transalp were filling up with petrol as we arrived and we exchanged road reports. They had the easy bit ahead and we were looking at the hard stuff!! The road had changed direction and Amapa was no longer on the highway plus there were some soft road works to traverse. Amapa was to be our original overnight stop but the French motorcyclists advised there were basic but suitable pousadas at Calcoene so we rode past the turn off to Amapa which was now some 15 kms off the main road.

The "Bad"

And the "Ugly"
127km from Tartarugalzinho the road works began. No marked detours, just cut your own path and dodge the road construction vehicles. "Bull dust", "fesh fesh" call it what you like was plentiful…. How we loved that front tyre as it cut its way through the dust, sand, soft clay and mud just after the water truck had been through. Calcoene was 2 kms off the "highway" so we turned in to have a bite to eat and a cold drink. Although we were making excellent time the heat plus the unknown road conditions convinced us to stop overnight (Pousada Commercial) and tackle the remaining 200 odd kms the next day. The best information passed onto us by the French was the last 50 kms into Olapoque was new pavement.

Take your pick!

Old bridge today, new one on the way

Nice fish
The heat has converted us to early risers and we were on the road by 7.20 am. Yes, we can hear the WOW's of amazement!!!!! We bounced our way through the first 30 kms west, the potholes being difficult to see in the shadows of the early morning light. The road eventually turned north and improved before Cacipore (Cassipore) and we made excellent time despite stopping to take many photos of the road and the plague of one lane wooden bridges in various states of disrepair. In Cacipore we met two Brazilian riders on XT660's heading south advising they had experienced rain overnight. Not good news but we were confident the track could not deteriorate too much despite the rain as the ground was so dry.

Road signs are rare but very welcome

Good dirt road

Bridge beyond repair

One lane bridge warning!!

Hope this one is next for a repair job

A little mud…

A little dust…
Our assumptions were correct and we made excellent time arriving in Olapoque at 12.30 pm after having a brilliant ride on a damp dust free track for the first part then a beautiful stretch of pavement (50 kms) through rolling green hills. Here it turned to 'crap'. Who needs good roads or streets in a border town? It is here that the Brazilian and French governments have agreed to build a bridge to link the two countries so the roads here have obviously been relegated to the bottom of the repair list.
Immigration details were completed without fuss at the Federal Police however the customs office was closed for lunch so we rode and asked many locals the location of the "Ferry Man" before we would eat. The advice at the ferry office was to return at 3.00 pm so after lunch and our Aduane's appointment we returned. It appeared there was a prior booking for a special function and nothing would happen before 5.30 pm. We boarded at 7.30 pm along with two families from French Guyane with advice from the Ferryman that customs and immigration would be open to process our papers.

Boarding the French Guyane ferry at last
Unfortunately this was misinformation and we were stuck in Saint Georges for the night as 'illegals' and the only two hotels full. We stopped and asked the French soldiers (probably the FFL) that roamed the streets but they were unable to help. Then a local man offered assistance while we were talking to the soldiers. He had a friend who ran a type of hostel providing you have your own hammock. No hammocks with us but the tent was up to the task on the floor of a large hut. This was perfect and there were no other guests in the hut. Breakfast with the owner of Hebergement Hamac and we thank him for rescuing us from the streets. The cost Euros20.00… Welcome to Europe in South America!!! This however, was to be our cheapest night's (paid) accommodation in French Guyane. Immigration (PAF) was processed quickly with the staff advising they are closed at 5.00pm like normal bureaucratic offices. No customs as this is just like Europe. Additional information for other travelers heading in this direction the aduanes (customs) in Olapoque, Brazil is closed on the weekends.

Our hammock hut, Hebergement Hamac, St Georges
The ride to Cayenne was intriguing to say the least. At about the 100 kms point there was a Police road block for a documents check. On this stretch we counted 17 burnt out, wheel-less motor vehicles on the side of the road. Our attending officer dressed very smartly in 'short' shorts!! spoke perfect English and we queried the presence of the wrecks. His reply was hardly credible… accidents…None of these vehicles had wheels and some had panels or doors neatly removed. Most vehicles were late model small 4 cylinder Japanese or European cars. Other than the fire and bits removed there appeared to be little other damage. I do not think the area would be a good place to ride at night!!!

Burnt out car on road to Cayenne
Cayenne at 12.30 pm on a Saturday was quiet. Nearly everything was closed including the Tourist Office. We struggled to find a cheap hotel with parking and eventually ended up in the heart of the old town at E65.00 per night (Central Hotel). Only for a night or two… or so we thought. We walked the streets in the afternoon looking for a snack, stopping at a café which had a some 'life' but found out food after 3.00pm was not possible. Ordered a Coke and 2 cans came out hot with a glass of ice. Poured the drink, ice melted quickly result = warm coke in 5 minutes. Staggered out after paying the bill.. E6.00 for two cans of warm coke!!!! Sunday was even quieter and our efforts to find cheaper accommodation failed however we did locate the Suriname Consulate/Embassy only 4 blocks away from the Hotel. The French Guyane Tourist Office was also close by where we hoped to organize a tour to Ariane Space Base and the famous Prison Island (Papillon) on Monday when everything opened.

Restored colonial houses, Cayenne

Central Hotel, Cayenne. Our home for 5 nights
It was just after 6.30 am when we joined the queue at the Suriname Embassy. Rumors abounded that they were only allowing the first 20 applicants per day to get a visa. Our rough count had us way past twenty but there appeared to be little respect for any order as people cut and left the line at will. Shortly before 9.00 am, at a side door a woman appeared handing out Visa applications. We accepted and completed them despite having done so the day before on the internet café printed form. She also required our motorcycle papers as we did not have an Airline ticket. At 9.00 am the first twenty entered… we were # 23!!! There were many after us and they still persisted so we did likewise. Maybe the rules have changed again and more are allowed per day. At 10.05 am we were allowed to enter and were subsequently processed with the abrupt request to return Wednesday between 2.30 and 3.00pm to collect our passports. We walked out a little dazed and headed to the tourist office. No tours available to the Prison Island until the following weekend. Next available tour to the Space Base was Thursday morning.
A change in plan. There was time to spare now, so we would replace our worn steering head bearings over the next two days before collecting our passports complete with our Suriname Visas. Thursday morning, pack and ride to Kouro to do the Ariane Space Tour after which we will ride to the border of Suriname and cross on Friday. How plans change… We rode Cayenne for a day looking for bearings which did not exist. Our last stop was a Suzuki dealer (GL Suzuki). Laura, the "L" of "GL" speaks excellent English and offered to order them but time was too precious so we decided to just remove and repack the old ones with new grease. GL Suzuki came to the rescue with some space in their workshop to do the job. It was here we also met Ludo who was doing a rebuild on his DR 600 to do a 12 month ride of South America with his flat-mate. Lunch time arrived and we still had not finished the repair so Ludo offered to take us to the embassy in his car to collect our passports after we joined him for a bite to eat at his house. Needless too say there was plenty to talk about in regard to their planned ride through South America.

Gerard and Laura from GL Suzuki
Back at the hotel in the evening and feeling decidedly stuffed we were joined in the lift by a man from Suriname. Ramon and his brother Tarik had the room opposite us and after a 20 minute conversation their passion for motorcycles was very obvious so we decided to meet at the ferry to Suriname the following day.
The Ariane Space Base tour is free and worth every minute. All reports advise the tour is only in French and it probably is but both our guides spoke English and went out of their way to ensure we understood all that was being spoken of and shown. Optus was sending a new satellite into orbit on the 21st August so the Australian flag was flying as the next paying customer along with Japan who also had something on board. Returning to the bike and lifting the cover we found a note jammed between the seat and tank from our new Suriname friends Tarik and Ramon. They apologized for not being able to meet us at the ferry as work commitments had forced them to return early but an invitation had been extended for us to come and stay with them.

Ariane Space Centre
Our plans also changed as we had to return to Cayenne to arrange bike insurance before entering Suriname so we took the opportunity to return to say thank you and goodbye to Gerard and Laura at GL Suzuki. A quick ride to Ludo's house to thank him also as he had arranged for us to meet a friend of his in Saint Laurent to stay with.
The ride to St Laurent du Moroni was uneventful although we kept a close watch on a few storms that appeared to build then dissolve in minutes. One did touch down on the highway into St Laurent and in the border town itself. Our only contact however, was splash and steam from the doused road. The tourist office lady was only too happy to contact Nathalie, Ludo's friend, who arrived in minutes and escorted us to her home. Nathalie is a nurse (from France) who has been working in French Guyane for several years. Along with a couple of school teacher friends we ventured to a roadside restaurant that we would not normally eat at and enjoyed a hearty meal of chicken and chips.

Carol and Nathalie
Another ferry and another border. It was sad to leave French Guyane as we had an enjoyable time despite the high costs and also we did not get to see the Prison Island. Another day perhaps. Exiting was as easy as its entry and the short ferry ride saw us arriving in Suriname where we were greeted by a customs official who demanded we contact our friends in Paramaribo. We were a little puzzled as we were ushered into his air-conditioned office. A quick call and we were handed the phone… Tarik (met in Hotel in Cayenne)….He would ride out to meet us on the highway and escort us into town.
Carol and I have ridden some rough paved roads in our lives but the road from Albina on the river border to Paramaribo, Suriname would have to be the worst. It is a patch work of uneven repairs and severe potholes that can rip the soul out of any vehicle. Cars and mini buses passed us banging and scratching on the uneven highway. We wandered from one side on the road to the other looking for a better surface. Potholes slowed the most hardened driver although the taxis remained undeterred as they bashed their late model vehicles into rattling wrecks. A tarantula crossing the road stopped us. The first one we had seen in the wild. It seemed quite tame and I was almost tempted to let it run onto my gloved hand much to Carol's horror.

The roughest road, Albina to Paramaribo!!

Tarantula versus BMW!!

Did you say "cute little thing' Carol?
About half way along the road we met up with Tarik and his magnificent Africa Twin. The body work was designed and constructed by him out of carbon fibre. A work of art. The poor road did not slow him as he stood up on the pegs and rode off into the distance as we struggled to keep pace.

Tarik arrived in style
Our hosts did everything to make us feel at home. Providing air conditioned hospitality in a very hot climate. A night tour of the city gave us information to attempt a similar route during daylight. Tarik and Ramon had a very heavy work schedule in their concrete statues, ornaments, fountains and pillars business. Tarik was always looking for an excuse to ride his bike although Ramon also had a bike which was a work in progress. A DR800 in pieces sat forlornly in the shed besides Tarik's gleaming 'big boy's toy'. Three families lived in a huge home and we had a fantastic time with them all. Did we mention the curries in Suriname…They really had a bite, just the way we like them and we enjoyed a couple with Tarik and his family. Another great thing about Suriname is the black tea. We like a good cup of tea and we had plenty in Suriname. Our current stock of tea bags we need two to a cup while the ones we had in Paramaribo, one could make a pot for four!!

Restored colonial houses, Paramaribo

Islamic Mosque and

Jewish Synagogue side by side in Paramaribo. World take note!!!
Our friends also organized a newspaper interview before we departed with the photographer arriving the next day just before our afternoon departure to Nieuw Nickerie. Tarik kindly jumped aboard his Africa Twin and escorted us out of town. Any excuse for a ride. The road north was much better than the one from Albina although there were still many potholes and some new road works turned ugly after a isolated local storm. Once again the tyre came into its own although it was starting to wear noticeably due to all the asphalt riding. Housing also differed along this route with the style looking very early Australian or USA. A lot of poverty was visible and we often wonder how these small countries with limited resources survive in this commodity driven world.

Ramon. His bike (DR800) is hidden in the shed behind!!

Part of the families who hosted us in Paramaribo

Tarik's beautiful "Toy"

Tarik and family. Thank you

Knobb tyres love this
Closer to Nieuw Nickerie huge rice fields opened up, the perfect place to have them. Huge fertile flat plains with an over abundance of rain. Riding around this small town we found a small hotel with secure parking in no time at all. The following day we packed and rode the last 40 kms to the ferry hearing several horror stories about this last section of road. The good news is that by the time this is written a new surface will have been completed to the port or if it hasn't it should be done before the wet season. Surprised by the line of cars already there we rolled to a cooler spot under a tree near the front. Minivans full of travelers waited impatiently (no toilets) outside the locked gates of the immigration and customs building.

Border control Suriname to British Guyana
They opened a little later than the posted time of 9.00 am and the stampede began. Several people assisted us with the procedures and just as well. I could purchase a ticket for the bike and myself but Carol had to buy a separate ticket. There was a duty free shop doing a roaring trade but all they sold was alcohol. Many Islamics and Christians mingled together and talked to us about our journey. Apparently there was an Islamic singing competition in Paramaribo and singers from Guyana, Trinidad & Tobago were amongst the passengers. Almost everyone spoke English which made conversations longer and in more depth than our usual few sentences in broken Portuguese or Spanish. The ferry took approximately 20 vehicles depending on car sizes. We must have had more small cars as they allowed another 3 or 4 vehicles on board but left a dozen or more behind the gates. They would have to return the next day as there is only the one crossing per day.
On arriving customs advised our insurance cover for the bike was not adequate. I was told to take a taxi to the nearest village, arrange suitable cover and return. There were no legal money changing facilities here and the black market changers along with the Taxi drivers were on me like hungry lions. The rate was not good and more than likely the Taxi fare was way above the market but we had no choice. When the Taxi driver stopped and collected another fare on the way I glared at him saying this is my taxi and I am in a hurry. We reached a small village in about twenty minutes and organized the insurance. Our return was much quicker and attempts to hail the driver were ignored after my original complaint. Despite my haste, most of the customs and immigration had shut down and my customs officer was a little irate she would be late finishing. When completed we had to report to the attached Police Station to ensure all was in order.

Housing contrasted greatly and stock roamed the highway
The ride to Georgetown was strange to say the least. At times we felt we were in India with all the live stock wandering across the roads ignoring all attempts by drivers blasting their horns. Horses, donkeys, cattle, goats, pigs, sheep, chickens and ducks roamed this highway along with the paying traffic. Housing ranged from top end to bottom end some of which were side by side. The late hour caused more drama as there are a couple of bridges in Guyana that raise a span to allow ships through. We caught one in the heat of the afternoon so for almost one and half hours we sat in the sun with several other vehicles waiting our turn.

It's hot and the bridge is closed!!
When the flag dropped we raced to Georgetown hoping to catch the tourist office open. We were not the only ones in a hurry as a couple of 'people movers' testified. Two had come together in a T-bone formation and we heard later there were fatalities. We made it to the Tourist Office just before the doors closed and the staff extended a warm hand to help us locate suitable accommodation. Now when we entered Guyana and many other countries for that matter, we have to advise immigration our Hotel or an address where we will be staying. We never know this as parking facilities are rarely mentioned in our guide books. Our book mentioned the Melbourne Inn and we listed this accordingly. The immigration officer watching me said 'NO… not in Australia ..here in Georgetown'. I had to explain to him that this place was in Georgetown.

Tourist Office staff were very helpful
Strangely this is where we ended up staying with the helpful Tourist Office staff ringing the Inn to make sure we had arrived safely. Could not help but arrive OK as a staff member was waiting out on the road for us. An early start saw us obtain some local currency and some valuable information about the road to Lethem on the Brazilian border. Part of the road is a company road and a toll is paid by most vehicles but not motorcycles. We visited the two most famous cricket grounds in Georgetown and were allowed to wander up to the press boxes and take some photos of the new stadium (Providence Cricket Stadium) and had the pleasure to meet the grounds manager. Back to town to take a look at the old cricket ground (Bourda Cricket Ground). Pity we could not stick around for some cricket. The National Museum is free and well worth the time. A very full day playing tourist.

Providence Cricket Stadium

Bourda Cricket Ground

These helmets and riding boots are very popular here
Its time to move and make up for the extra time spent in French Guyane. We have been told the road to Lethem is dry and has been this way for weeks. Some how I feel we are pushing the envelope and expect a huge downpour on this track to break the long dry spell. Today we aimed for Linden but before leaving Georgetown a visit to the world famous Eldorado Rum distillery (Demera Distillers) was necessary. A very informative tour with our guide advising that this distillery is the only one to still use wooden stills. While sheltering inside the building the heavens opened up with a huge storm trapping us for almost 40 minutes. Eventually it slowed to a drizzle and we departed for Linden only to stop at a bus shelter about 20 kms down the road to don our wet weather clothing. It dumped on us for the next 40 to 50 kms before we left the black clouds behind.

Where Eldorado Rum is bottled

EHP Wooden Coffey Still

PM Double Wooden Pot Still
Arriving in Linden we asked several locals about accommodation but directions were not helpful and signage was almost non existent. Jac's Hotel looked promising but while Carol was checking on the room the heavens opened up again. This was not a problem for us in town, I was more concerned about the 400 plus kms to Lethem the next day.

Rain in Linden, what we feared most

Two hours later it was dry. (Note bike parked. Prev. photo taken from here)
After drying out most of out wet gear over night we left Linden expecting a wet and muddy track. Shortly after crossing the Toll Bridge on the outskirts of town, our relief was loud as we saw dust being kicked up by the vehicles approaching us. We have a few options to camp along this track as our pace is always an unknown quantity so we generally have a number of plans to play. For example this day we rode 310 kms and took 38 photos with several stops for drinks, two for food, one for fuel, a documents check and a lengthy (time) ferry crossing.

Toll Bridge!! 470 kms to go!!

The asphalt stops and the dirt begins

Red sand, but its still wet from a storm
The ride was excellent and the only drawback was the heat and having to stop and drink often. I am not a fan of water bladders on your back. The track ranged from sand to muddy holes and corrugations (washboard). Several vehicles passed us but most were minivans (people movers) on a timetable. There were a few timber truck drivers who were courteous and we reciprocated. Around 4.30pm after the ferry crossing we decided to aim for Iwokarama Canopy Walk. We had received the distances of 40, 50 and 60 kms to this facility. At worst we should make it by 5.30 pm.

A little red mud

We really appreciate the occasional sign

More wet sand. Note truck tyre tracks

Bikes are free. Need a paying fare to justify crossing. One came back!!
At this point we should say that earlier, probably about 40 kms before the ferry, we saw a small jaguar cross the road about 50 metres from us. Well for those of you familiar with our Tanzanian, Africa ride in 2000 it happened again.
Carol spotted her first in the distance. All she could utter was cat! cat! cat! I killed the engine and coasted to stop. Beautiful. The jaguar stopped in the middle of the road as we did, staring at each other for some minutes. Her tail twitched slowly as Carol clicked away. We guess about 300 metres away. Stalemate. Who was going to move first? It had to be us as we are not at home in the jungle at night. She disappeared into the dense green growth as we slowly headed towards her, probably watching us suspiciously as we moved past.

Jaguar. (Camera Canon 400D. Lens Tamron 28 – 250 full zoom. 5.09 pm)
Iwokarama Canopy Walk was a clearing in the heart of the jungle about 1.6 kms off the main road. All the buildings were under renovation so the tent was placed on a nice piece of broad leaf couch with a rather active ant population. Our host said these ants were OK but Carol is proof that they were not. Ugly bites that took weeks to heal. No jaguars gate crashed our slumber and we enjoyed a hearty breakfast provided by our host.

Campsite Iwokarama Canopy Walk

Track to Iwokarama
Rejoining the red road, the jungle was pushing its hardest to take back the bare earth. A red, white and blue Landrover passed us early in morning and we overtook an old Toyota 4x4 a little later. Not much traffic early. The track deteriorated badly on the Savannah around Rockview Lodge and we slowed experiencing the sun at its worst due to the lack of a breeze. At Oasis Resort the tri colour Landrover had stopped probably for a cool drink. Did we say it was HOT!!!

Red road, green jungle and narrow bridges
Around midday we reached a major blockage, an old wooden bridge under repair with two short spans missing and being reconstructed. Two vehicles had arrived an hour before us. One contained a politician and his wife who was due to open a Volley Ball Tournament in Lethem. Our 'quotes' at possible time delay ranged from 45 minutes to four hours. The tri coloured Landrover arrived, a Canadian family who had moved to Lethem and were returning from Canada after a few weeks holiday. Our little party grew as several more vehicles arrived on both sides of the river.

Bridge repairs

Patience.. More bridge repairs
Four and a half hours later vehicles on the other side followed the reversing Cat 320 onto the completed bridge and disappeared in a cloud of dust. Our side followed soon after and raced into the sunset hoping to reach Lethem before darkness enveloped the deteriorating road completely. About 20 kms from town severe corrugations (washboard) covered the road almost shaking the handlebars out my hands. Increasing our speed to float over these ripples was not an option as there were numerous washouts and we hit one so hard the bike ended up sideways for a several metres. Arriving just on dark we tried to find Fu's Guest House recommended by our Canadian friends Vern and Liana however our attempts failed so we booked into a cheap hotel and slept like logs.

Four and a half hours and we are moving
The day looked good as we packed the bike. We had covered 470 kms from the bridge toll just outside Linden in two days and it was dirt all the way. The 4.5 hour delay at the bridge repair was unforeseen and out of our control so the ride was one of the better ones when we hear the tales of horror from other riders about this stretch of road.
We processed our exit papers out of Guyana with out a hitch but it was all about to go "pear shaped" in Brazil. Customs stopped us first and checked the contents of our back box. We asked directions "where to next?" and our friendly officer pointed to a building across the road some 100 metres away. Now we point out that this is a very new border crossing with the recent opening of a bridge instead of the old ferry. Both countries have new buildings to process everything. The building we were sent to was for the bike i.e. Aduanes. They promptly rang immigration asking why we were sent over without being processed. We returned and asked what is happening? Entering the building two men informed us that our visas had expired and we would need to return to Georgetown and get a new Visa!!! This was confirmed by a Federal Police officer despite our protests. The language barrier was a hindrance and a traveler who spoke English then confirmed what we had been told however there was a new consulate office in Lethem who could possibly issue a new Visa. We raced back to Lethem only to find out the Consulate was closed for the weekend so it was another couple of days in Lethem before we would know our outcome. We tracked down Steve our Politician friend at the Volley Ball game who then tried his contacts to see if the problem could be sorted. No luck but thanks for your help anyway Steve.
We finally found our Canadian friends home who, as fate would have it, lived very close to the Brazilian Consulate. Their offer to allow us to put up our tent on their verandah was gladly accepted and we enjoyed a relaxing two days with Vern, Liana and Sunshine despite the not knowing about the visa.

Liana and Sunshine

Vern and Ken
Monday arrived and we walked confidently to the Consulate. The Consulate and his staff could not have been more helpful and we had our new visa after we arranged an emergency currency exchange to cover the costs. We raced back to the house and said our good byes thanking our new friends for easing our stress over the past couple of days and headed to the border. We were processed without any fuss by completely different staff and were on our way to Boa Vista before we could finish a coffee.
This matter in my opinion has not been fully resolved and we will be writing to the Brazilian Embassies to ascertain what we did wrong. Australians get a multiple entry visa with extensions up to 180 days in a 12 month period. We were issued with a 30 day visa (not 90 days as in Australia) in Buenos Aires and told that extensions would be granted up to 180 days in a 12 month term in 30 day increments. This procedure was confirmed on our entry into Brazil at Chui (Chuy) with immigration. We also confirmed our route with them and our intention to get a 30 day extension when we crossed the border at Lethem/Bonfim.
The first extension (before 30 days) was granted in Florinopolis where the Federal Police Officer gave us 90 days despite our Visa saying 30 days. We do not know why this was granted but it saved us a lot of hassle ie:- renewals every 30 days. With this extension we rode to the border at French Guyane and exited before the term had expired expecting to use the multiple entry facility at Lethem/Bonfim and get and additional 30 days. At this point we had used 120 days of the 180 and used no multiple entry facilities. The other strange thing is Australians cannot apply for another Brazilian visa for 12 months according to the official web site. We have had two visas issued in 6 months!!!
With the excellent road surface we made quick time to Boa Vista and tracked down an ATM before stopping at a BR Petrobras road house for a light lunch and a delicious Acai ice cream. Road signage was a little confusing and we needed SAG (Stop-Ask-Go) to find our way out of town. The first 130 kms of BR174 south to Manaus had a new surface and we covered over 400 kms this day reaching the little village of Rorainopolis around 5.30 pm. Ten to fifteen minutes riding around town and suitable lodgings were located. Hotel Anaua with a/c and breakfast for Rs40.00. Small towns are much easier to navigate and find suitable accommodation.
Aaaarrrgghh..It's back to the superb Brazilian breakfasts. Juice, fresh fruit, fresh bread rolls with ham and cheese plus fried eggs and good coffee. Start a day like this and we can ride for hours without thinking of food. An 8.30 am departure on a reasonable surface and we maintained a steady 100 kph. At this speed however the front knobb tyre disintegrates quickly but it had served its purpose and we intend to replace it in Manaus anyway. Crossing the equator the road deteriorates again as we enter the Indigenous Reserve. The vegetation appears much lusher but the roads are severely potholed and unmaintained. Lunch at a dusty BR road house on the other side and we pushed on in the oppressive jungle heat reaching Manaus around 3.30 pm.

Equator

Indigenous Reserve

Wet and lush

Not far now
Our phone has died due to lack of funds so Carol approaches a young girl at a gas station and asks her to ring our contact Joelmir. He is expecting us and arrives to guide us to his home within minutes. Cecilia our Swiss friend also stayed with Joelmir and his wife Rayane before she flew to Peru. Her BMW R100GSPD was parked under a blue tarp against the fence as we pulled into our host's front yard.

Our first task was to organize our ferry tickets to Tabatinga and with Joelmir at the helm this was done quickly. Ticket sellers sit under coloured umbrellas along the footpath at the port offering boat tickets in all directions. The port traffic is chaotic but doing this on motorbikes is easy as we carve our way through the stalled vehicles. Our boat of choice was the Navio Sagrado Coracao de Jesus and departs Wednesday 2nd September at 2.00 pm. A matrimonial suite for two Rs1,000 with the bike costing Rs200. The room has a/c, TV, private shower and toilet and includes all meals for the four to five day journey. We paid Rs600 (half) to the ticket seller with the remainder due when we board. This procedure took around thirty minutes mainly due to the help and knowledge of our host. Obrigado and many thanks, Joelmir.
Back on the bikes to chase new tyres. Now for some unknown reason Metzler tyres are almost impossible to find in Brazil and Manaus was no exception. In the end I settle on Michelin Siracs made in Thailand. A nice road tyre but not that good in the dirt. Hope the roads in Peru aren't too bad. The tyre shop was huge and also catered for cars but they did not stock inner tubes to fit the tyres they sold so we used our spares and hoped to buy replacements at another vendor later. The rear Mitas could possibly have lasted another 2,000 kms and the front perhaps 1,000 kms but we had spare time in Manaus so it was one less thing we needed to worry about in Peru.

The tyre dilemma
We had purchased oil to complete a full service on the bike the day we arrived in Manaus so today was the day. Engine, gearbox, shaft and bevel drive plus a clean of the air filter. Dinner tonight was an all you can eat Pizza joint that Brazil appears to specialize in. Talk about 'binge'eating. Fortunately the pizza base is very thin and the toppings very tasty. The chocolate and strawberry sweet pizza is something else though but I prefer the banana and cinnamon one for desert!!!
In July when we were traveling with Cecilia I noticed the idle on her bike was a little irregular and so offered to balance her carburetors in Manaus should time permit. Today Friday is the day. For the miles ridden they were not too bad, a little carbonized around the idle jet but changing a few O rings and the needles combined with the balancing seemed to improve things quite a bit. A choke cable was frayed past its use by date but a gifted lady like her should have no trouble changing that!! One thing for sure it was very hot out in the noon day sun and I wonder some days if this build up will create one almighty storm to cool things down. We scan the horizons every afternoon looking for one. Job done Joelmir returns from work and we rode to a nearby motorcycle shop to see Joelmir's Honda Shadow (600 cc Cruiser). It was having an engine rebuild and also this shop was likely to have replacement inner tubes. The evening we drove to a gathering of his bike club at a bar restaurant recently painted by 'Santa Claus'. A noteworthy resemblance as you will see. We met a lot of good people that night and it made for an enjoyable evening although very late.
The weekend at last and Rayane's 50 hour week at the Honda factory has finished. Time to party and sight see. First we drop off a large fish to Santa Claus's (Cesar) house. His wife Mrs Claus (Gel) will cook up a big fish stew for this evenings gathering.

Fish for the stew
For us however, it was time to do some sight seeing, commencing with the Ingresa Sao Sebastiao, a small but beautiful old church in the heart of the city. Opposite is the Teatro Amazonas. This magnificent Theatre took 15 years to build and was completed in 1896. It has been restored four times, tours are done in English and it is a building we highly recommend to see. Although it costs Rs10 to enter and everyone gets special shoes to polish the beautiful wooden dance floor it is still worth the time and money. A small window into days gone by.

Teatro Amazonas

Inside the Magnificent Teatro Amazonas

The stage and unique curtain

Dance hall

Dance floor

Dance floor polishing booties done by paying guests!!!
Across the road in a quiet little modern building is the Galeria Amazonica which displays and sells indigenous arts, crafts and hunting weapons. The poisoned dart blow pipes were very impressive.

Galeria Amazonica and the blow pipes

Quality arts and crafts
A short ride and we were at the entrance to the fully restored Provincial Palace which housed several museums. No photos here but entry was free and most of the displays we enjoyed an English speaking guide to assist us. We were so long here that we were late for the Zoo. So we adjourned to the foreshore of the Rio Negro and enjoyed a cold drink and then it happened.

Provincial Palace (Museum)
It started with the usual light drops then the heavens opened up. Our party of six raced to the umbrellas of the drink and food vendors as the paths around us turned into little rivers. The umbrellas were lowered to increase their effectiveness. OK for short people but a pain in the neck for tall. Twenty minutes and the dowsing was done. We sloshed our way back to the bikes and rode home a little damp but much cooler.

Gathering just before the storm




A brief storm to cool things

Low umbrellas are OK for short people
Saturday night at Santa Claus's was a fun night with the majority of time spent watching music videos. Carol and Rayane had much in common, both sharing a passion for U2's music and Santa obliged with a DVD of "Rattle and Hum" played through a projector onto his white concrete fence. Sunday was a quiet day with a BBQ and a bit of a talkfest. A special thank you to Ceara from Carol for the Manaus cap. She has been wearing it constantly on the ferry.

"Santa Claus" Cesar

Acai berries straight from the palm

Cocoa fruit. Chocolate starts here. Fruit is tasty too

Cashew fruit and nuts
Sunday had a little bonus at the end with Joelmir and Rayane taking us to a friend's house with a viewing deck over the joining of the Rio Negro and Rio Solimoes. A fantastic sight where the brown water of the Solimoes meets the black water of the Negro.

Its all smiles on the meeting of the rivers

Our generous hosts Joelmir and Rayane
While servicing the bike a few days ago I noticed a small crack in the bike's swing arm near the mounting point of the rear shock absorber. A previous attempt to get it Mig welded failed as the welder required the swing arm to be removed. This was not possible due some parts being unavailable in Manaus. I felt the repair could be done without the swing arm being removed so we opted for a local arc welder. The tradesman was an excellent welder and the work was completed along with two other small jobs needing attention. Most of our urgent jobs have now been completed. We are all but ready for the mammoth ferry rides up the Amazon in two days time.

Enter your email address to receive updates to Ken and Carol Duval's trip story!
Recent Entries
Archives:
Archives:
Monthly
Archives:
Category
NEW! HU 2015 Motorcycle Adventure Travel Calendar is now available! Get your copy now for some terrific travel inspiration!
HUGE, 11.5 x 16.5 inches, beautifully printed in Germany on top quality stock! Photos are the winning images from over 600 entries in the 9th Annual HU Photo Contest!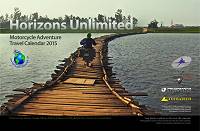 "The calendar is magnificent!"
"I just wanted to say how much I'm loving the new, larger calendar!"
We share the profit with the winning photographers. YOU could be in the HU Calendar too - enter here!
Next HU Events
NEW!

USA Virginia: Apr 9-12, 2015
Canada West: Aug 20-23, 2015
USA California: Sep 24-27, 2015
Aus Queensland: Sep 24-27, 2015
USA North Carolina: Oct 8-11, 2015
Aus Perth: Oct 9-11, 2015
Take 40% off Road Heroes Part 1 until October 31 only!
Road Heroes features tales of adventure, joy and sheer terror by veteran travellers Peter and Kay Forwood (193 countries two-up on a Harley); Dr. Greg Frazier (5 times RTW); Tiffany Coates (RTW solo female); and Rene Cormier (University of Gravel Roads).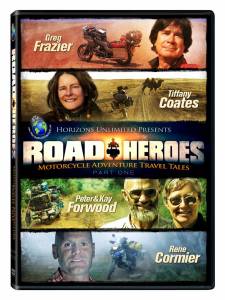 "Inspiring and hilarious!"
"I loved watching this DVD!"
"Lots of amazing stories and even more amazing photographs, it's great fun and very inspirational."
"Wonderful entertainment!"
Check it out at the HU Store! Remember to use Coupon Code 'HEROES' on your order when you checkout.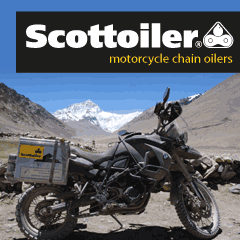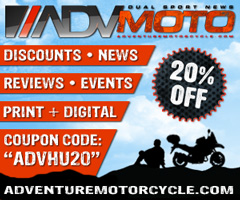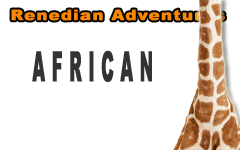 What others say about HU...
"I just wanted to say thanks for doing this and sharing so much with the rest of us." Dave, USA
"Your website is a mecca of valuable information and the DVD series is informative, entertaining, and inspiring! The new look of the website is very impressive, updated and catchy. Thank you so very much!" Jennifer, Canada
"...Great site. Keep up the good work." Murray and Carmen, Australia
"We just finished a 7 month 22,000+ mile scouting trip from Alaska to the bottom of Chile and I can't tell you how many times we referred to your site for help. From how to adjust your valves, to where to stay in the back country of Peru. Horizons Unlimited was a key player in our success. Motorcycle enthusiasts from around the world are in debt to your services." Alaska Riders

10th Annual HU Travellers Photo Contest is on now! This is an opportunity for YOU to show us your best photos and win prizes!
NEW! HU 2014 Adventure Travel T-shirts! are now available in several colors! Be the first kid on your block to have them! New lower prices on synths!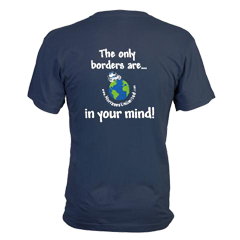 Check out the new Gildan Performance cotton-feel t-shirt - 100% poly, feels like soft cotton!

What turns you on to motorcycle travel?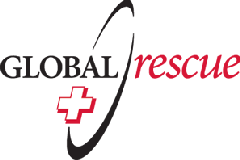 Global Rescue is the premier provider of medical, security and evacuation services worldwide and is the only company that will come to you, wherever you are, and evacuate you to your home hospital of choice. Additionally, Global Rescue places no restrictions on country of citizenship - all nationalities are eligible to sign-up!
New to Horizons Unlimited?
New to motorcycle travelling? New to the HU site? Confused? Too many options? It's really very simple - just 4 easy steps!
Horizons Unlimited was founded in 1997 by Grant and Susan Johnson following their journey around the world on a BMW R80 G/S motorcycle.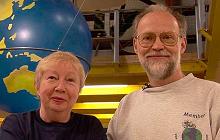 Read more about Grant & Susan's story
Membership - help keep us going!
Horizons Unlimited is not a big multi-national company, just two people who love motorcycle travel and have grown what started as a hobby in 1997 into a full time job (usually 8-10 hours per day and 7 days a week) and a labour of love. To keep it going and a roof over our heads, we run events (22 this year!); we sell inspirational and informative DVDs; we have a few selected advertisers; and we make a small amount from memberships.
You don't have to be a Member to come to an HU meeting, access the website, the HUBB or to receive the e-zine. What you get for your membership contribution is our sincere gratitude, good karma and knowing that you're helping to keep the motorcycle travel dream alive. Contributing Members and Gold Members do get additional features on the HUBB. Here's a list of all the Member benefits on the HUBB.
Books & DVDs

All the best travel books and videos listed and often reviewed on HU's famous Books page. Check it out and get great travel books from all over the world.

MC Air Shipping, (uncrated) USA / Canada / Europe and other areas. Be sure to say "Horizons Unlimited" to get your $25 discount on Shipping!
Insurance - see: For foreigners traveling in US and Canada and for Americans and Canadians traveling in other countries, then mail it to MC Express and get your HU $15 discount!
Story and photos copyright © All Rights Reserved.
Contact the author:
Editors note: We accept no responsibility for any of the above information in any way whatsoever. You are reminded to do your own research. Any commentary is strictly a personal opinion of the person supplying the information and is not to be construed as an endorsement of any kind.
Hosted by: Horizons Unlimited, the motorcycle travellers' website!
You can have your story here too - click for details!