Argentina 5
April 08, 2008 GMT
Lakes, Volcanoes, Hot Springs and ORCAS!!
Before departing Puerto Varas we enquired with our host Andy at Casa Azul the whereabouts of a motorcycle shop in Puerto Montt so we could purchase a new front tyre. His direction however was to a shop less than a kilometer away. A small Yamaha dealer who had exactly what we wanted and it matched our current rear tyre. Fitting the tyre in his workshop we departed for Puerto Montt around lunchtime. After all the hassles with the purchase of the rear tyre this was too easy.

On the ferry to Hornopiren
We expected to at least spend a night in Puerto Montt but because our tyre issue was sorted we headed immediately to Hornopiren stopping only to fill with petrol in P. Montt and get some directions to Ruta 7. This road is the start of the Carretera Austral and is paved as far as Lenca and we raced through undulating countryside dotted with farm houses and slow moving vehicles. Corrugations and loose rocks slow the pace to Cta. La. Arena. The dust is all consuming as we are overtaken by fast moving buses trying to catch the next ferry. With all their aggressive driving we arrive only minutes apart and need to wait thirty minutes for the next ferry. Loading was quick with drivers and passengers staying in their vehicles for the fifty minute journey to Cta Puelche. There was a reasonable chop on the way down and riding the nose ramp off the flat bottomed vessel was a little disconcerting due to the 90 degree angle it had moored to get some stability.

Hornopiren Harbour

Helicopter Hornopiren
The road to Hornopiren was a great ride with reasonable gravel, undulating terrain and dense forests. We were directed by the Tourist Office to a small hostel 'Residencial Austral', in the back streets of this very small village, run by a family who allowed us to cook dinner on their wood burning stove. If mum could see me now!!! I think I was five when we gave up the old wood stove for an electric one. That's half a century ago!!!! But who is complaining? Its cold down here and those stoves really keep you warm.

Road between Contao and Hornopiren

Near Hornopiren
We spend two nights here and walked around town on the lay day checking out the salmon hatcheries. A very busy helicopter made several flights a day with what appeared to be a flexible water carrier slung below. Was it carrying fish and water or just water we do not know.

Road along the cliff west of Cte Puelche

Salmon Farm

On the way to Cochamo
It was a cool start to the day as we packed and said goodbye to our host who was a school teacher as well and today was the first day of school after the summer break. Retracing the road back to Cte Puelche we turned east just before the settlement and followed the inlet road along the cliff edges of Estuario de Reloncavi. Close to the cliffs were numerous salmon farms with their white buoys standing stark against the deep blue waters. They detracted from the spectacular scenery but their abundance made salmon in the area very cheap. We make good time despite stopping for numerous photo opportunities and reached Cochamo in the early afternoon. Its siesta time in this dusty little village and nothing was open. We had a drink and a couple of biscuits and head to Ensenada where our guide book indicates a more touristy settlement with plenty of campgrounds. We really appreciated the pavement leading into town as the road dust was choking on this very warm day. Ensenada did not really appear to be a town but rather a strip along the shore of Lago Llanquihue filled with campgrounds, hostels and cabanas. We were through the best of it before we realized as we were looking for the centre of town. The paved road hugging the shoreline was good medicine after the ripio of the past hours and the cone shaped Volcano Osorno gave us glimpses of her beauty between the trees. We passed through Puerto Varas and headed to Frutillar also on Lago Llanquihue, after a recommendation from another motorcyclist.

Church at Cochamo

View of Volcano Osorno
Frutillar has a very German flavour with buildings appearing to have been transported directly from Europe. After a small loop around town we headed to campground a little out of town on the lake and were greeted with a sign "Closed for Maintenance". Back to town we check into a cheaper looking Hostel and Carol negotiates a better price as the crazy tourist months of January/February are gone and most places have plenty of spare beds.

Black sand beach at Las Cascadas

Las Cascadas on Lago Llanquihue
Once again it is a family hostel and our hosts are amazed at our adventure. We are treated like family again despite our poor Spanish and they assisted us in every way possible to make our stay memorable. However our first night was not comfortable as we both awoke with bites on our legs and arms. I had more than Carol!! At first we thought they were sand flies but we now think they were fleas as the dose increased the second night in more obscure places!

Volcano Osorno

Ski Resort at Volcano Osorno

The road up to the top
Our spare day we decide to ride as far as we could around the lake with time dictating how far we should venture. Reaching Puerto Octay we spy a little grassy camp ground at the waters edge in town... We should have come here to stay but it's too late now. Continuing, we reach the black sandy beaches of Las Cascadas. Lunching on coffee and empanadas we recharged the batteries, then plow into more ripio as the hilly, narrow road skirts Lago Llanquihue. A great ride through the rain forest beside the blue waters of this huge lake. The pavement started not far from Ensenada but a road sign 'Vulcan Osorno' with a very new surface was too tempting. The left turn was made and we rode the perfect paved road up the side of Osorno. Carol hopped off at a lookout at around the 5 km mark and I continued alone to the top for another 6 or more kms. A restaurant and ski resort stopped the road near the snow line. A few pictures and back down to Carol who was chatting to a well traveled Swiss man from Puerto Varas. Due to the lateness of the hour we retraced the road around the lake to P. Varas and onto Frutillar. A museum about 100 metres away from the hostel entertained us the following day, giving a brief history of the German migration to the area in the 1800's.

Frutillar Chile

Another view of Volcano Osorno from Frutillar
Scratching vigorously we departed Frutillar and headed just a short ride to Aguas Calientes (thermal springs) in Parque Nacional Puyehue. There was only 40 kms of very dusty ripio then a great ride along the shores of Lago Puyehue. Numerous campgrounds dotted the waters edge but most were empty. A sign that the summer tourist season was drawing to a close. Arriving, it was siesta time again. We are good at this!!! Deciding the facilities were OK we headed back to Entre Lagos to buy supplies and on the return trip we bumped into Maria, Alistair and Uschi who were headed west. A brief discussion on the side of the road and their plans were altered to join us at the hot springs.

Hot pools at Aguas Calientes Chile

This one never gets cold!!

The natural pools, Aguas Calientes
Our three tents, four bikes and five people fitted into one campsite which was well equipped, a covered table (with light), an asado (BBQ) pit, and a covered wash basin. The free hot springs in the river bed ranged from warm to extremely hot with the shallow river being very cold. This National Park was very popular with Argentineans and facilities included a restaurant two thermal pools (swimming pools) and many 'A' framed cabanas of various sizes. Our second night was disturbed by rain and by mid morning our tent site was bordering on being submerged. A hasty exit was arranged to a cabana which came with a fire place used to dry our very wet gear. The next morning Alistair and Maria's tent which was hung on the front deck to dry was covered in frost. Winter is on its way!!

Our campsite at Aguas Calientes

Flooded!!

Cabanas Aguas Calientes
Departure day… Maria, Alistair and Uschi headed west and we headed east to Bariloche.
Our umpteenth border crossing was a breeze as we headed along fantastic mountain roads with complimentary vistas. The surrounding mountains had lost their snow blanket since our visit in November 07. The city was still buzzing however and accommodation was still at a premium price with our previous (November 07) Cabana being fully booked. We checked into a new hostel advised to us by Maria and Alistair and organized our Spanish lessons at La Montana.

We retreated to this dry, warm cabin for the night

Team Robinson

Uschi and her 'calf' bike
The course commenced the following Monday so with a few days spare we rode to El Bolson to visit Klaus and Claudia, a German couple who rode XT500s around the world for sixteen years, finishing the year we started our first RTW journey. They wrote a best selling book on their fantastic experience (in German) and our stay was full of tales and past experiences. We shared the peaceful riverside campsite with four travelers from Germany, two on bicycles and two in a car, enjoying a great asado on the final night together.

Route planning, El Bolson

Claudia and Klaus
Back to Bariloche and our Spanish course. Our home-stay was to assist in our learning but we really should have been separated for the time… We learnt a lot but putting it into practice is another thing. Our pronunciation is the biggest problem and putting a sentence together is still near on impossible. Our friends and other travelers say we need a month of teaching and practice and to be kept apart so we do not speak any English!!!! So we push on with our poor "Spanglish" and maybe find some real time to learn this language we will need for at least the next 18 months.

Look close, this is not a real tree! Bariloche
We had originally planned to venture to the east coast of Argentina to see the Killer Whales next year, but travelers in the hostel advised that sightings were happening now. Once again we change our route and head to Peninsula Valdes on the east coast, via Neuquen. Here we were to meet up with a biker we had met in Islamabad campground in 2000 but all good plans of men and….. so we plan to meet somewhere down the road a little further.

This road could be in Australia, Ruta 3 Argentina

Puerto Piramides, Peninsula Valdes
The road east was uneventful other than a 20 minute delay at a road block near Choele Choel caused by truckers/farmers protesting a recent tax increase by the government. After an overnight stop in San Antonio Oeste we continued to Puerto Piramides on Peninsula Valdes. A very brief ride around town (small) and we booked into a dorm room at Posada Piramides a great little hostel with plenty of spare beds. We had the room to ourselves!!

Hostel Piramides
Puerto Norte is where we had great expectations of seeing these huge creatures beach themselves to feed on sea lion pups taking their first swim. There are famous photos of these maneuvers in many international nature magazines. We would have been happy just to see a few of them up close!!!

Orcas one, Sea Lions zero!

Orca Punta Norte
The 75 km of road out to the viewing point was not our favorite surface, freshly graded ripio with numerous soft patches and deep gravel. Three graders were working on the road and Carol was very nervous after our previous fall in similar conditions near Futaleufu in Chile. Reaching the coast around 11.45am with high tide at 4.00pm we had plenty of time to check out the best vantage points. The beaches were out of bounds except for paying customers like National Geographic so our vantage point was a sandy cliff edge near the rangers view point. We met an American lady who filled us in on where the Orcas would come in to get their 'lunch' so we stuck close to our Ranger lady who was getting radio reports on where the latest sightings were. Chances to see a "stranding" were best two hours either side of high tide.

The Attack

Orcas two, Sea Lions zero!
Around 1.00pm we could see a pod of four Orcas about 800 metres to our right. Along this stretch were three small colonies of sea lions with another colony to our left. For two hours we watched this pod venture ever closer to the shore on the incoming tide with resident sea lions unperturbed by their presence. On the beach was a large log with several photographers hiding and waiting for perhaps that lucky shot.

Swim Sea Lion swim

Too late, Orcas three Sea Lions zero
While all this was happening "Mel" the number one male in the area arrived to our left exposing his huge dorsal fin for around forty minutes but only circling in a small patch almost out of view. This Orca has been photographed numerous times, gracing the pages of many nature magazines and appearing on several postcards sold in the area.

The Orcas hunting in a circle

The Attack

Orcas four, Sea Lions zero
A commotion diverted our attention back to the pod on our right where a hasty exit had been made from the 'killing channel' some 800 metres away. They were heading directly towards us with their easy bobbing motion replaced with a motorboat like push towards the sea lions swimming just to our right. Arriving at the colony they pursued swimming sea lions with much gusto. We believe a strike occurred as the killer whales all retired to a spot about 1km off shore with a concentration of sea gulls indicating there were food scraps around.

Number one orca Big Mel

Orca close to the beach

Punta Norte
Suddenly, the largest of the four orcas was heading back to shore alone and at a serious rate of knots. It headed directly towards our vantage point on the sandy cliffs pursuing an adult female sea lion. We videoed the strike close to shore. No "stranding" occurred but there was a lot of splashing as the orca floundered in the shallow waters and struggled to take its kill out to sea. I am still shocked at this sighting as we had heard people can wait weeks to see something like this and we jag a sighting on our first attempt. Finally, the pod of three remaining orcas ventured closer to shore in the same area directly in front of us, teaming up to form a circle to entrap and kill a sea lion. The white water created in this attack was incredible.

Armadillo
To add to the excitement of the day two very tame armadillos scampered around the cliff edges between people's legs and baggage. Absolutely no fear at all!!!
Some days it is really worth getting out of bed!!!

A sad sight of this part of nature however, is to see the orphaned sea lion pups calling forlornly for their mothers along the waters edge at the end of the day.

Tomorrow we head to Puerto Madryn to service the moto. After that…who knows!!

Enter your email address to receive updates to Ken and Carol Duval's trip story!
Recent Entries
Archives:
Archives:
Monthly
Archives:
Category
NEW! HU 2015 Motorcycle Adventure Travel Calendar is now available! Get your copy now for some terrific travel inspiration!
HUGE, 11.5 x 16.5 inches, beautifully printed in Germany on top quality stock! Photos are the winning images from over 600 entries in the 9th Annual HU Photo Contest!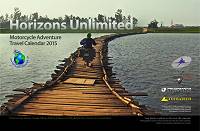 "The calendar is magnificent!"
"I just wanted to say how much I'm loving the new, larger calendar!"
We share the profit with the winning photographers. YOU could be in the HU Calendar too - enter here!
Next HU Events
Germany: May 14-17
Canada Ontario: Jun 18-21
Ireland: June 26-28
Colorado: July 17-19 TBC
Canada West: Aug 20-23
USA California: Sep 24-27
Aus Queensland: Sep 24-27
USA North Carolina: Oct 8-11
Aus Perth: Oct 9-11
Germany: Oct 22-25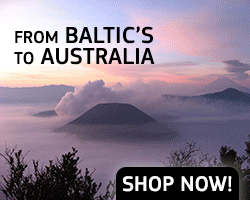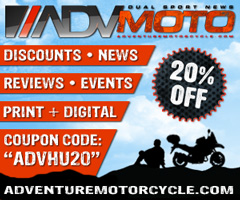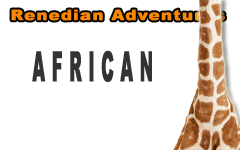 What others say about HU...
"I just wanted to say thanks for doing this and sharing so much with the rest of us." Dave, USA
"Your website is a mecca of valuable information and the DVD series is informative, entertaining, and inspiring! The new look of the website is very impressive, updated and catchy. Thank you so very much!" Jennifer, Canada
"...Great site. Keep up the good work." Murray and Carmen, Australia
"We just finished a 7 month 22,000+ mile scouting trip from Alaska to the bottom of Chile and I can't tell you how many times we referred to your site for help. From how to adjust your valves, to where to stay in the back country of Peru. Horizons Unlimited was a key player in our success. Motorcycle enthusiasts from around the world are in debt to your services." Alaska Riders

10th Annual HU Travellers Photo Contest is on now! This is an opportunity for YOU to show us your best photos and win prizes!
NEW! HU 2014 Adventure Travel T-shirts! are now available in several colors! Be the first kid on your block to have them! New lower prices on synths!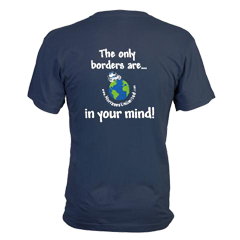 Check out the new Gildan Performance cotton-feel t-shirt - 100% poly, feels like soft cotton!

What turns you on to motorcycle travel?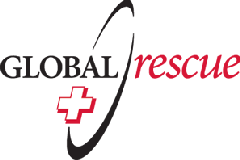 Global Rescue is the premier provider of medical, security and evacuation services worldwide and is the only company that will come to you, wherever you are, and evacuate you to your home hospital of choice. Additionally, Global Rescue places no restrictions on country of citizenship - all nationalities are eligible to sign-up!
New to Horizons Unlimited?
New to motorcycle travelling? New to the HU site? Confused? Too many options? It's really very simple - just 4 easy steps!
Horizons Unlimited was founded in 1997 by Grant and Susan Johnson following their journey around the world on a BMW R80 G/S motorcycle.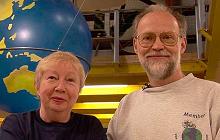 Read more about Grant & Susan's story
Membership - help keep us going!
Horizons Unlimited is not a big multi-national company, just two people who love motorcycle travel and have grown what started as a hobby in 1997 into a full time job (usually 8-10 hours per day and 7 days a week) and a labour of love. To keep it going and a roof over our heads, we run events (22 this year!); we sell inspirational and informative DVDs; we have a few selected advertisers; and we make a small amount from memberships.
You don't have to be a Member to come to an HU meeting, access the website, the HUBB or to receive the e-zine. What you get for your membership contribution is our sincere gratitude, good karma and knowing that you're helping to keep the motorcycle travel dream alive. Contributing Members and Gold Members do get additional features on the HUBB. Here's a list of all the Member benefits on the HUBB.
Books & DVDs

All the best travel books and videos listed and often reviewed on HU's famous Books page. Check it out and get great travel books from all over the world.

MC Air Shipping, (uncrated) USA / Canada / Europe and other areas. Be sure to say "Horizons Unlimited" to get your $25 discount on Shipping!
Insurance - see: For foreigners traveling in US and Canada and for Americans and Canadians traveling in other countries, then mail it to MC Express and get your HU $15 discount!
Story and photos copyright © All Rights Reserved.
Contact the author:
Editors note: We accept no responsibility for any of the above information in any way whatsoever. You are reminded to do your own research. Any commentary is strictly a personal opinion of the person supplying the information and is not to be construed as an endorsement of any kind.
Hosted by: Horizons Unlimited, the motorcycle travellers' website!
You can have your story here too - click for details!