August 31, 2010 GMT
Road Works, Beaches and Mountains
August 2010 Update Venezuela Colombia
A slow start today, that's what retired folks do, as we set a rough plan to explore Isla de Margarita. Playa El Agua, a white sandy beach with crashing shore breaks was chosen as the first destination. Huge hotel/casino complexes provided contrast to the poverty which was very apparent in the smaller villages. Umbrellas and shade huts sheltered holiday makers from the sun. Other nearby bays supported fisherman with these beaches also being very popular with locals. Few international tourists were seen on the beaches so our guess was they were at the 'Black Jack Tables' or the 'Roulette Wheels' despite the perfect weather.

Large Casino Hotels

Another beautiful bay

This beach was popular with fisherman and locals

Playa El Agua

Not wanting to overdo our riding, legs were used instead to explore the shoreline closer to our accommodation. The streets were clogged with vehicles in the retail area but venturing a little further along the coast the atmosphere was far more tranquil, so much so that after a late lunch of fish and chips we sat in the shoreline restaurant taking in the spectacle of pelicans dive-bombing for fish just off shore. The display continued until sunset where things began to settle as they roosted for the night on moored boats. Doubt the fishermen or boat owners appreciated this as every vessel was covered in guano deposits.

One of the many beach side restaurants

Fishing boats along the coast at Juan Griego

Fish and chips beside the beach

Pelicans dive-bombing for fish

Restaurants are very close to the waters edge

This was Ken's favourite restaurant

Pelicans roosting on the boat as the sun sets

The next few days were spent walking or riding to beaches and viewpoints closer to Juan Griego. The weather displayed dark clouds occasionally with the odd storm shower creating a cool relief to the very hot days.

Hostal courtyard provided secure parking for the bike

Beautiful beach at Playa Caribe

Colourful sun shades, Playa Caribe

A little sun baking for Carol!!!

So many beautiful bays

Juan Griego

Pelicans everywhere

There is only so much R & R one can do before resuming the serious business of travelling so after five days of island life we packed and headed towards the ferry. Departure time was mid afternoon with an ETA into Cumana around 5.00pm, so with much effort we packed early and took off for a large loop around part of the island before reaching our departure point.

Chavez billboards were seen throughout Venezuela

Great scenery on our loop ride

Contrasting colours to the sandy beaches

Colourful houses and palm trees

With time to spare we reached the throngs of vehicles jostling in the afternoon sun to gain a better road position to drive onto the ferry. The disorganization was quite crazy with the boarding vehicles impeding the exiting vehicles from the late ferry.
Arrival in Cumana looked a bit dark and not due to the lateness of the hour…storm clouds gathered but our accommodation had already been sorted and was not too far away.

Dark skies over Cumana

Exiting the car ferry

Departing the next day we headed further east to a small village spoken very highly of in guide books. Rio Caribe however was not the place of wonder promoted by these publications, especially after our five days on Isla de Margarita.

Carol outside Hotel Astoria

Local transport

Looking around Rio Caribe

Fruit stall

It was around lunch time, we idled through the streets looking for suitable accommodation but nothing really caught our eye so after a few hasty photos we retraced our steps aiming for somewhere further down the highway to stay. Our enthusiasm to ride further than originally planned was foiled again as gathering dark clouds once more poured their cool contents saturating us before we could get our 'wets' on… Note to self… 'Must stop sooner in tropics to don wet weather clothing when storm appears'!! Good fortune favoured us this day as we reached the small village of Caripito. We scrambled into a very cheap motel hanging our wet garb from one end of the room to the other.

Statue in Caripito
Riding the clean fresh roads towards Porto Ordaz was a real pleasure. About an hour out from Caripito in Maturin, we waved at a couple riding a BMW R1200GS heading in the opposite direction. Hector and Dea flipped a U-turn and caught us, motioning to join them for a cool drink. A very pleasant interlude while travelling in a foreign country.

Cooling down and looking at maps with Hector and Dea

Hector and Dea and their R1200GS
Porto Ordaz was quite a large city and our early arrival allowed us time to choose accommodation at a more leisurely pace. Most Hotels had little or no secure parking so we opted for the near new Orinokia Deluxe Hotel, with excellent security in what was considered a bit of a rough area. We had contacted the Horizons Unlimited community in Porto Ordaz and we received a response from Roberto Bienes who invited us out to dinner with his wife. They collected us from our Hotel and drove to a modern shopping mall where we enjoyed a great evening indulging in a delicious pizza and conversation. Sadly, for some unknown reason we did not take our camera so we have no pictures of the evening.

Orinokia De Luxe Hotel
Our casual pace caught us napping a bit as a commitment back in Medellin plus our rendezvous with the 'Stahlratte', our boat of choice to ferry us around the Darien Gap to Panama was drawing closer. There were still a lot of roads and kms to cover.
When entering Porto Ordaz we crossed a large bridge which we also used to exit the city. So far the roads in Venezuela were comparable to most highways ridden in South America however the chosen route to Merida suffered from what appeared to be major flood damage. Road works were in progress slowing our pace as well as slowing the surrounding traffic. Despite some confusing road conditions and signs Carol successfully guided us onto Highway 16 which then changed to 15 then 13!!?? Erring on the side of caution we stopped early fearing another storm may catch us out. El Sombrero directly south of Caracas catered for a lot of truck traffic with large roadside restaurants but not too many hotels.

Bridge over Rio Orinoco

Flood damaged road

We booked into Hotel Altamira after the owner guided us to a ramp into a locked building next door to secure the bike. A short walk to town we located a small chicken restaurant for dinner before returning to our room. The hotel manager also advised he had another biker stay a few weeks earlier so we considered this may have been the route of choice for bikers coming up from Brazil, crossing Venezuela and onto Colombia.

Hotel Altamira, in El Sombrero had only on street parking

Hotel owner arranged for us to park in a warehouse next door
We pushed hard the next day hoping to reach Merida. This was a big ask due to the mountainous roads and unknown conditions but we would give it a try. We failed miserably and we knew this was on the cards when the traffic, rough road and rain slowed us down. We barely reached Barinas before dark as we worked through the congested, one way streets to find a suitable hotel. We took the first one with secure parking, Donatello Hotel, and then began walking the clogged sidewalks looking for a Chinese Restaurant. Our diet these past few days was sadly lacking in vegetables and we always could rely on a good feed of greens at a Chinese Restaurant. Sadly we returned to our room still hungry but persisted by asking reception. They gave us a restaurant which sounded promising but recommended a cab, so a cab it was… As we drifted out of the city centre I started to get a little concerned but the driver reassured us all was OK. Then we saw it…quite a nice place actually in the middle of nowhere. The meal was standard Chinese fare … very good and cheap and when done asked our waiter to call us a return Taxi.
Leaving Barinas the following day we encountered a greater range of suitable accommodation a very short distance away at Barinitas so if travelers wish to ride this particular route we recommend they consider this area as a more suitable stop over.

Weather always dictates a good ride and this day was no different. The road took us high into the green lush forest and had us working hard around landslides and being extremely alert for traffic encroaching onto our side of the road. In several places there was no guard rail or fence causing some anxious moments for Carol as I edged close to the drop off.

Tight corners on the way to Merida

Water on the road

Concrete guard rails

Landslides
The highway passes through 'Parque Nacional Simon Bolivar' and once again our lack of conversational Spanish caught us out when a road block stopped all traffic. The best we could ascertain from the guy with the two way was there were road works, possibly a land slide that had caused the drama. We considered going back to find another route but decided to wait with the other cars. They appeared unperturbed and wandered around smoking and chatting. We heard times ranging from a few minutes to hours …. The minutes were far more preferable and so it was as the flag dropped, we pulled on our helmets and chased the traffic ahead.

Good views from the top of the mountains

Love riding these roads

High up into the mist

Colourful small mountain villages

Good reports abounded about Merida and the city lived up to the hype. Energetic and fun…plus the big one...safe. Hostal Paty was the last building at a dead end street very close to the heart of town. With the bike parked in the tight courtyard we walked the town day and night.

Hostal Paty, Merida

Bike parked in the courtyard
Our contact in Merida was a French biker we had met in Buenos Aries and Azul, Argentina. Fabrice and his partner Maylets met up with us with their new son Newen. While riding the mountains into Merida I noticed a pulsing noise coming from the rear wheel (bevel drive) of the bike, resonating against the concrete blocks used as a type of guard-rail to the sheer drops. I remember the sound from the year 2000 in Namibia but failed to do anything with it until a complete failure in Jaipur, India some 35,000 kms later. Fabrice took me to the motorcycle shops and we chased the necessary bearing, seal and gasket to complete a repair. Unfortunately all we could come up with was the seal. If a bearing could have been found a gasket could have been cut and the repair completed. The job would now have to wait until we reached the BMW dealer in Medellin, Colombia.

Ken with Fabrice in search of bike parts

Maylets, Fabrice and baby Newen

We bid Fabrice, Maylets and Newen farewell and pointed the bike towards the Colombian border. Our destination today would be San Antonio del Táchira close to the border with plans to cross into Colombia early the following day. The early section of road was excellent as we drifted down the mountains through smooth sweepers and dark tunnels until we reached open farmland. The last section into San Antonio del Táchira was rough with large cracks and landslides with parts of the road fallen away completely, making us think this area may have suffered recent earth tremors. Hotel Terepaima, a family run establishment located in the backstreets of San Antonio del Táchira appealed to us as border towns can often be a little rougher at times.

Tunnels heading out of the mountains

Wide road and no road works

Out of the mountains and onto the plains

Hotel in San Antonio del Tachira

Somehow we manage to start a little earlier when there is a border crossing happening and the bike was fully loaded and ready to leave by 8.00 am. I think it was a Monday and the border crossing was not too far away. Immigration and Customs exiting Venezuela was processed quickly as we rode towards the border of Colombia. I noticed some confused faces in the parking lot near Customs. It took a bit of work but ascertained that this day was a public holiday in Colombia and that Customs was closed… although immigration was open. What are the chances of this happening? Entering Venezuela some three weeks ago on a Saturday customs was closed as they do not operate on Saturday or Sunday. Re-entering Colombian customs was closed on the Monday as it was a pubic holiday. Getting the bike's temporary import papers this time would not be as simple though. We were advised that the entry would be allowed but necessary customs paperwork would need to be done the following day and border officials advised an address in Cucuta where this could be processed. Looked like an unplanned stop over in Cucuta was ahead. As we rode into the very quiet streets of town searching for a suitable Hotel we noticed a BMW 650 Dakar outside a small bike shop. We stopped to ask about the holiday and the location of the customs office in preparation for the next day and realized we were very fortunate to catch the owner there.

James on his BMW 650 Dakar

Inside his well stocked bike shop

James Ospina the owner of USA Motos welcomed us to his city with a huge smile and offering any help we could possibly need. Hotel Cavalier, only a short distance away was recommended and no sooner had we booked in James had returned with his car to give us a guided tour of Cucuta. The best part though was the drive to locate the customs office and the easy directions to get there the next day. We spent several hours' sight seeing before James returned us to our hotel.

Sightseeing with James in Cucuta

The next day our 'helpers' directions worked perfectly but we were not the only ones trying to get temporary vehicle import permits. Bikes, cars and trucks all were caught out by the public holiday. The maneuvers to do the paperwork were confusing. Before you entered the customs building most paperwork was done on the sidewalk under a tent. Photocopying was done at a shop some distance away. This was very difficult to comprehend but eventually with the help of a couple of Argentinean motorcyclists we were able to get things in order. The whole process took a couple of hours, finally returning to USA Motos to bid our farewell and thanks to James for his help and hospitality.

Two Argentinean riders 'getting legal' in Colombia

Sidewalk was crowded with people processing their permits

Saying a big thank you and good bye to James

On the road into Colombia we hoped to reach Giron but our late start (11.00 am) made this an unknown. Green rolling hills and a good road surface helped our pace but road works and traffic in Bucaramanga again slowed the momentum.

Up in the mountains again

More road works

Finally entering Giron around 4pm we had difficulty locating the town centre, signs were very irregular when we chanced upon a young local couple riding a small motorbike. Nothing like local knowledge to make life easier as we were guided to Hotel Las Nieves right on the town plaza. With the bike securely locked up in the hotels enclosed garden courtyard, Carol thought some exercise was in order so off we tramped through cobbled stoned streets and white washed buildings with both cameras working overtime in the daylight we had left.

Hotel Las Nieves, Giron

Courtyard looked too nice to park the bike

Main plaza opposite our hotel

The Cathedral in Giron

Streets of Giron

Mango street vendor

White washed buildings

One more day riding to reach our destination included a lot more road works along the highway to Medellin. Most of the repairs were necessary due to recent rains causing minor flooding and landslides. This is rainforest country, or used to be and rain is plentiful. Farming dominated the country side now with rolling grassy hills bordering the road. The removal of trees to open the land for farming and grazing often caused erosion issues. Nothing new to this though, as this problem occurs in every continent around the world. We still reached Medellin at a reasonable hour, bunking down at our previous digs "Hostal Medellin" and began planning the next few days.

Following the small bikes out of town

Road works

Motorcycle powered freight movers on train tracks

Front wheel is lifted up and the back wheel runs on the track

Riding through villages is always entertaining

Lunch stop

Rolling green hills

Beautiful scenery

Plenty of water coming down stream

A visit to the famous "Ruta 40" BMW Motorcycle shop we asked once again for space to do some work on the bike. Fantastic reception from Mauricio and Carlos who first had the bike washed then gave us a work bay to commence the replacement of the bevel drive bearing. Amazing thing was Ruta 40 had the bearing and gasket in stock, but no seal. Fortunately we were able to buy the seal in Merida, Venezuela so all parts needed were at hand. Thanks again Mauricio, Carlos and all the staff at Ruta 40.

Bike getting a wash at Ruta 40

New bevel drive bearing is fitted

Bevel drive back in place

Lunch time pizza and drinks for Ruta 40 staff, "a big thank you for their help"

The ever helpful Carlos at Ruta 40 BMW

Our second big mission in Medellin was to obtain the replacement lids sent to us by Givi, Italy. After leaving Medellin in July and only one day out of town, we received an email advising the lids had been found after we had spent several days trying to locate them. Happy days as we ventured out to the Yamaha Importer's warehouse. Security was tight and we were not allowed to enter the building. Communication was done by phone through the security guard at the front entrance. Minutes later a large box was produced which was hastily opened but alas all was not good. The larger part of the clam shaped lid was there but the smaller access 'combination flap' was regretfully not sent. We queried via phone again 'was there any more pieces' but the reply was negative. We still were very happy as Givi had given us these items 'gratis.' The lid replacements were probably our first sponsorship items from a major company in all our years of traveling, and Givi required nothing in return.
A HUGE THANK YOU to Givi for their kindness.
Returning to the Hostal we put the new lids on our repaired and damaged cases, re-attaching the old and broken combination flaps. All worked well with the new lids, but it got even better. Contacting Givi they offered to send the combination lids to us in Medellin but our time frame did not allow this so immediately they offered to have them waiting for us in the USA.
Another BIG THANK YOU to Givi.

Carol with one of the new Givi lids

Assembling the lids

New lids with the old combination flap

Suffice to say that with in a couple of weeks of this promise we received an email from Givi USA stating they had the combination flaps and wished to forward them. We provided an address with friends in Arizona and they would be waiting when we arrived a month or two later.

'Photo of a photo' Max from Venezuela also stayed at Hostal Medellin

Another 'Photo of a photo' Good friends Andy and Maya from the UK/Holland

With all our chores done there was time to spare. Other riders staying at the hostal recommended a visit to the coffee fields to the south of Medellin near Armenia. The weather was not good with a lot of rain, but the forecast said things were about to improve so we took off on a rather ordinary day enjoying the twisties and taking extreme care in the wet conditions. Following a local car at a safe distance we were concerned at the drivers apprehensive driving in the difficult conditions. Maybe a learner driver. The road was wide enough for two vehicles, however at one steep down hill curve the vehicle stopped half way through the bend due to a large semi trailer negotiating the same bend. We had passed by a number of these vehicles and few if any had crossed the centre line. I believe fear and inexperience caused the driver to stop in the middle of the curve. We stopped as other vehicles skidded to a stop behind us however I pulled too far over to the edge trying to ensure the cars behind us had an escape route should they not be able to stop in time. I had left insufficient foot space to balance the bike and we toppled over into the drain. Dam…the screen was cracked. We picked the bike up as vehicles cruised by, then finally riding to the next village. By this time the rain was getting heavier and with our spirits quite down decided that doing coffee plantation tours in these conditions was not a recipe for fun. We returned to Medellin.

Leaving Hostal Medellin

We spent a few days indoors patching the screen and me apologizing to Carol for scratching her new pannier lid. There was also a bruise on her arm which displayed a few nice colours which she often reminded me of, 'scars of the road' I said, but we try to keep them to a minimum.

Repairing the broken screen

One of the many 'bike shop streets' in Medellin

Spotted this well restored XT500

Rain continued in most of Colombia while we enjoyed a casual time in Medellin. This caused a lot of traffic disruptions on the highways with the main route to Cartagena closed due to landslides. There was an alternate road but this would probably take a little longer so we waited. Time was on our side as our departure date from Cartagena to Panama on the "Stahlratte" was not until the 3rd September. The road cleared and we departed Medellin on the 30th August 2010. This was to be our last long ride on the South American continent and we certainly hoped it would be a memorable one

Landslide

On its way to clear another road?

Although at times the traffic was slow it made us realize even more what a great continent South America is to explore by 'moto'. The two day ride was typically humid, the roads were clean from the abundant rain, washing lines hung low under big loads, landslides were very visible and the artisan shops displayed their colorful wares along the roads damp edge. Smells emanated from numerous restaurants, fried fish, grilled steak, roasted chickens and tropical fruits sold as juices or whole.

Sunshine at last

Bridge construction

Out of the mountains and onto the humid plains

Flowers blooming beside roadside restaurants

Cane furniture seller

Furniture maker

All sorts of wooden gifts

Hotel Genesis in Caucasis was our stopover for the second time having stayed here on our original ride the previous month when we met up with Carol's sister and husband. Rain belted down most of the night but we woke to a fine morning as road building machinery trundled down the puddle lined highway opposite us. The road to Cartagena was still damp despite the warm sun as the bike almost made its own way to Hotel San Roque where we were greeted with hugs and smiles. With the bike tucked away once more, we contemplated the last three years spent in South America riding in every country and clocking up over 100,000 kms.

Road works outside Hotel Genesis

Roads still damp from last nights rain

More sellers

Very colourful

Drums and hammock chairs

Hammocks, shirts and bags
We reminisced on the numerous friendships made in all countries and wondered if we will ever meet up again. These days however with modern technology we can always keep in contact. Invitations to return one day linger with us.
A huge THANK YOU and HUGS to everyone in South America for making this ride one of the most memorable in our world travels.
In three days time we would leave to commence our ride north through Central America to the USA but first there was a little matter of a boat ride across part of the Caribbean to Panama.

Enter your email address to receive updates to Ken and Carol Duval's trip story!
Recent Entries
Archives:
Archives:
Monthly
Archives:
Category
Next HU Events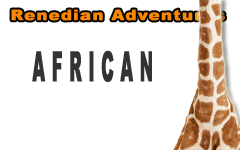 Now that summer is here, get On the Road! Take 30% off the Achievable Dream - On the Road! 2-DVD set until August 31 only.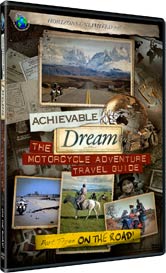 Our veteran travellers share their tips (and great stories) for staying healthy, happy and secure on your motorcycle adventure.
"A fantastic, informative and inspirational DVD."
"It's brilliant - thank you very much!"
Check it out at the HU Store! Remember to use Coupon Code 'ONTHEROAD' on your order when you checkout.
What others say about HU...
"I just wanted to say thanks for doing this and sharing so much with the rest of us." Dave, USA
"Your website is a mecca of valuable information and the DVD series is informative, entertaining, and inspiring! The new look of the website is very impressive, updated and catchy. Thank you so very much!" Jennifer, Canada
"...Great site. Keep up the good work." Murray and Carmen, Australia
"We just finished a 7 month 22,000+ mile scouting trip from Alaska to the bottom of Chile and I can't tell you how many times we referred to your site for help. From how to adjust your valves, to where to stay in the back country of Peru. Horizons Unlimited was a key player in our success. Motorcycle enthusiasts from around the world are in debt to your services." Alaska Riders

10th Annual HU Travellers Photo Contest is on now! This is an opportunity for YOU to show us your best photos and win prizes!
NEW! HU 2014 Adventure Travel T-shirts! are now available in several colors! Be the first kid on your block to have them! New lower prices on synths!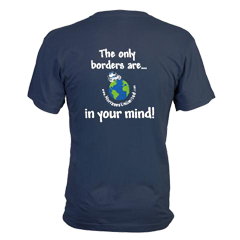 Check out the new Gildan Performance cotton-feel t-shirt - 100% poly, feels like soft cotton!

What turns you on to motorcycle travel?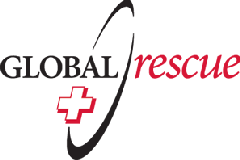 Global Rescue is the premier provider of medical, security and evacuation services worldwide and is the only company that will come to you, wherever you are, and evacuate you to your home hospital of choice. Additionally, Global Rescue places no restrictions on country of citizenship - all nationalities are eligible to sign-up!
New to Horizons Unlimited?
New to motorcycle travelling? New to the HU site? Confused? Too many options? It's really very simple - just 4 easy steps!
Horizons Unlimited was founded in 1997 by Grant and Susan Johnson following their journey around the world on a BMW R80 G/S motorcycle.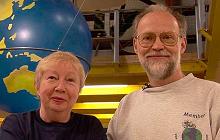 Read more about Grant & Susan's story
Membership - help keep us going!
Horizons Unlimited is not a big multi-national company, just two people who love motorcycle travel and have grown what started as a hobby in 1997 into a full time job (usually 8-10 hours per day and 7 days a week) and a labour of love. To keep it going and a roof over our heads, we run events (22 this year!); we sell inspirational and informative DVDs; we have a few selected advertisers; and we make a small amount from memberships.
You don't have to be a Member to come to an HU meeting, access the website, the HUBB or to receive the e-zine. What you get for your membership contribution is our sincere gratitude, good karma and knowing that you're helping to keep the motorcycle travel dream alive. Contributing Members and Gold Members do get additional features on the HUBB. Here's a list of all the Member benefits on the HUBB.
Books & DVDs

All the best travel books and videos listed and often reviewed on HU's famous Books page. Check it out and get great travel books from all over the world.

MC Air Shipping, (uncrated) USA / Canada / Europe and other areas. Be sure to say "Horizons Unlimited" to get your $25 discount on Shipping!
Insurance - see: For foreigners traveling in US and Canada and for Americans and Canadians traveling in other countries, then mail it to MC Express and get your HU $15 discount!
Story and photos copyright © All Rights Reserved.
Contact the author:
Editors note: We accept no responsibility for any of the above information in any way whatsoever. You are reminded to do your own research. Any commentary is strictly a personal opinion of the person supplying the information and is not to be construed as an endorsement of any kind.
Hosted by: Horizons Unlimited, the motorcycle travellers' website!
You can have your story here too - click for details!