July 31, 2009 GMT
North to the Amazon
July 2009 Update Brazil
While we were enjoying our time in Parati we received an email from another motorcycle traveler who had suffered the square wheel syndrome after hitting a large square pothole (man made) due for a repair job. Several spokes were broken and she was now waiting in the small village of Lencois for the repair to be completed in Salvador. Cecilia (Swiss) rides a weathered R100GSPD and her reputation preceded her as we had heard from other travelers of her adventures and problems experienced in South America. Cecilia sent us an email saying things had gone a little astray and she had been waiting in Lencois for almost six weeks. Adjusting our planned schedule we headed to Lencois to see if we could give some assistance and also there was the chance we could have a riding companion to Belem should the work be completed as she was also heading in that direction. Lencois looked like a two to three day ride from Belo Horizonte.

Waiting at road block/detour North of Belo Horizonte

Road block, the road ahead

Road block, the road behind us
We arrived in Monte Claros around 4.30 pm. It was hot and the day was exhausting with so many trucks and cars on a two way road system that was crumbling through over use. Road works were done in long sections with the controllers allowing 30 minutes each way for the traffic to negotiate the paved detours. We learnt quickly that motos (motorbikes) ride to the head of the queue in these situations. Vendors walked the long lines of vehicles selling drinks and fruit to ease the heat. Not really a problem if you are in an air conditioned car. Monte Claros was quite large and we had planned to withdraw some Reals (Brazilian Currency) as it was a city with perhaps more international ATM facilities. No such luck and we ended up at the commercial variety that charge exorbitant fees after riding around in peak hour traffic for over an hour. This combined with not being able to find a cheap pousada/hotel with safe parking saw us ride into the night. Eventually we ended up back at the Hotel Real which we had passed over due to the area looking a little rough. This building would or could have been quite an establishment some time ago with 10 meter ceilings, a long high staircase and huge rooms which were basic but clean.

Long road, straight and dry north of Monte Claros

Village north of Monte Claros

Old house and its so red!
The road out of Monte Claros (BR251) was choked with trucks until we turned north on the BR122 which narrowed somewhat and was quite bumpy. The countryside also became much drier something we had not seen too frequently in Brazil. Combined with the heat, dry brown grass and the long straight roads it had a definite Australian feel. One difference is always noticeable though…there is always plenty of water about be it in small lakes or flowing rivers. Houses reflected poverty and farmed prickly pear cactus thrived in the dry conditions. We stopped for lunch at Mato Verde and received plenty of attention from the local children just before crossing the border into the state of Bahia. At Caetite we turned east on the BR030 getting quite confused at the road junction near Brumado due to lack of signage. By chance we ended up on our chosen route and enjoyed a relatively improved bit of pavement to Tanhacu although the road was considered to be secondary on our map.

Lunch stop at Mato Verde
Arriving we bounced down the cobbled streets looking for a Pousada. There were only a few and we returned to the first one we had passed coming into town because of better secure parking. We say this quickly but quite often it takes more than an hour to get suitable accommodation and parking and Carol is usually a little hot and bothered by this time as she is the chief room selector and security advisor. Dinner was another case of something lost in the translation!! We specified steak and salad with one serving of fries but out came a banquet of beans, rice, salad, chips, steak, eggs and numerous condiments including some great chilies. It is impossible for two people to eat all this!!!

Old petrol pump in Tanhacu

Main street Tanhacu
The road out of Tanhacu was the road from hell and it really shook up the fantastic breakfast we had just consumed. The numerous cars and trucks weaving from side to side dodging the potholes indicated the surface was not good. Joining in the weaving we could negotiate the problems much quicker but Carol was holding on a little tighter than usual. It's always tougher for the pillions!!!! Fortunately the crumbling surface only lasted for 25 to 30 kms and the road then opened up into hilly farm country. Interesting farming techniques with circular paddocks appearing in the distance had us wondering if there had been some large UFO's visiting. Knew we were wrong when we saw the huge sprinkling systems spraying water everywhere. Many religious festivals are celebrated in Brazil and Sao Joao (Saint John) was the happening event at this time as we cruised through the small cobbled stoned village of Ituacu. Riding the undulating hills through the rich farming areas was great. Traffic was minimal and the few trucks were always courteous and we even enjoyed the odd dual lanes to allow overtaking.

Potholes north of Tanhacu

More potholes

Prickly pear cactus farming

Pastel painted houses

Road with a passing lane!!

River south of Lencois

One lane bridge south of Lencois
We arrived the day Cecilia's wheel arrived back in town after she had bused to Salvador to collect it. We road with her on a test ride and noticed the wheel was still severely buckled. The decision was made to head to Salvador and try to fix the problem there as we had been in contact with the XT600 Clube and they were confident the problem could be fixed. We enjoyed a day sight seeing in Lencois with the town also being dressed up for the celebration of Sao Joao. We also enjoyed a night out at a local restaurant to celebrate the birthday of one of Cecilia's friends she had connected with during her stay. This is a very nice town and we really could have stayed longer.

Lencois and meeting up with Cecilia

Sao Joao decorations Lencois

Lencois narrow streets

River through Lencois

Walking the streets of Lencois

On top of the mountain near Lencois

Long way down to the highway and roadhouse

Sunset at the canyon
The ride to Salvador was tough, competing with numerous trucks and cars watching a wheel that we hoped would not self destruct. Our plan to escape the horrendous traffic congestion on another highway went out the window when we were greeted by road works at the junction of BR242 and the road to Ipira. Tons of soil had been dumped on the road and watered to the consistency of sticky mud. Cars were sliding as they exited the mess with one driver saying 'do not even think about going'. Just before this we had stopped for fuel at Itaberaba and SMS'd the XT600 Clube in Salvador advising of our progress. Unbelievable things happen here as the people in Salvador then contacted another member, Marcos, from this area. He saw us at the road works and rode over to tell us to continue on the main highway due to the conditions and also gave us a sticker of his club.
We met up with the club on arriving in Salvador late in the afternoon and were quickly escorted to meet the rest of the members at a local bar/restaurant. We ended up staying in Roque's (pronounced Hockey) house as it was currently vacant due to him rehabilitating a broken leg (motorcycle crash) at a friend's house. He was still able to drive his 4x4 however and his assistance over the following days was fantastic.
After much searching it was discovered local wheel repairers did not have the necessary equipment to do the repair so it was sent to a specialist BMW man, Ben at Motopoint in Rio Claro near Sao Paulo. We did a lot of sight seeing and meeting people during this time but the most important thing was getting two months of the blog written and posted. It has been hard to keep on top of this while socializing so much. Also there are always little things to do to the bike so it was a bit of a catch up time on quite a few things. While attending to some minor work on the bike I noticed the shock was weeping. Fortunately with help from the XT600 Clube members we were able to get it repaired in a day as I was carrying the necessary parts.

Bahia lady cooking traditional food

Windswept coast near Salvador

Lift to old town Salvador

Old town Salvador
There is quite a blend of races in Salvador and the African culture plays a significant role in this city as well as providing many of the tourist attractions. Food is also very different here; in fact it varies a lot from state to state in Brazil. The weather in Salvador was wet and dry alternating wildly from one hour to the next. We often got caught in torrential downpours followed by a baking sun.

Nice outfits! Salvador

Gold in the Cathedral, Salvador

Old town, Salvador

Great architecture and colours
After two weeks we decided to head north to Recife without Cecilia. She was confident her wheel was on its way and would endeavor to catch us over the next couple of days and ride with us to Belem. We felt a bit down leaving Cecilia but she was full of confidence that her wheel would arrive and she would catch up.

African drums, Salvador

Everyone wears these in Brazil!

Coastline and lighthouse, Salvador

Coastline, Salvador
The weather was not good this Sunday and just after our departure at 11.00 am we had to stop and don the wet weather clothes even before we had left town. The road (BA099) was great with this particular highway having few trucks. Fortunately the rain did not last and we rode smooth pavement through rolling hills curving through coconut and sugar plantations for some 200 kms with the traffic being almost non existent. A short days riding we still covered over 400 kms due to the great road conditions and booked into the Hotel Imperial in Propria opposite the Town Plaza and Cathedral. It was a busy night outside as it was Sunday but we were oblivious to everything that night.

Should we dress in our wets?

We did and it rained

Great road, weather with coconut plantations

Coconuts and clothes drying north of Salvador

Nice Hotel Propria

Cathedral, Propria
Another great breakfast and we hit the road early and what a road it was…fantastic. Plenty of traffic with trucks being the biggest hindrance to our progress. There are so many trucks in Brazil but the road quality and infrastructure has difficulty coping. Many Brazilians warn us about the volume of trucks on the road. Once again the weather changes and we don our wets but not before we get a good soaking. The clouds look darkest inland so we headed towards the coast just north of Messias but here the road turns really bad with the locals filling in the worst potholes with red clay which then turns into a large boggy mess. We rode through three and decided our chances of making better times were better back on the main highway.

This load was NOT tied down!!!

Donning the wets!!
Near Palmares the rain stopped but the road turns into a nightmare. The pavement is totally destroyed by the weather with cars and trucks wandering from one side of the road to the other looking for a smoother path. We bottom out hard on one of the holes and decide to stop for lunch as we watch big dark clouds swirl ahead. While eating a young guy from the café cleans the headlight of the bike and a local biker presents us with a sticker from his club.
The cloud refused to move on so we rode smack bang into the heaviest downpour we have had in Brazil. It continued for several kms with the road varying from a smooth new concrete highway to detours along the badly potholed old highway then back to a newly rolled hot mix surface. Such contrasts. The traffic increased along with the lack of patience with a lot of drivers. We road into Recife dead on 5.00pm… peak hour!!!

Potholes, Desvio (detour) and rain north of Palmares
Recife is also cursed with numerous one way roads that never appear to be noted on maps however we have been quick to adapt to this and were able to locate the area where our "Guide Book" indicated there was a good hostel. Now the word "Guide" is a term that should only be used loosely with this publication as their maps and where they put the important dots do not exactly correspond. Our efforts succeeded despite this misinformation after we employed the tried and true S.A.G. method. (Stop. Ask. Go.!!!!)
Hostel Boa Viagem was a welcome sight as we parked the bike in the parking lot. The next day we located Topmoto Suzuki. We were looking to contact Tacio the owner who is also a world motorcycle traveler and a friend of Cecilia's. His name had also been given to us by our contact in Belem so this man is well known in the area. Unfortunately he was away that day but Giovani (Tacio's brother) and Carolina certainly made us feel at home with Carolina driving us around Boa Viagem to locate cheaper accommodation. That afternoon we had received an SMS from Cecilia that the wheel had arrived in Salvador and she was leaving in 20 minutes.

Sharks! In Recife

Beach vendors, Recife
We moved into Hotel Uzi Praia as we considered this was the best option being only one block from the beach. We generally find that the lower end hotels in Brazil are cheaper than hostels, with better facilities, better breakfasts, most have securing parking and a lot have WiFi. At around 5.00 pm we received an SMS that Cecilia had arrived at the Hotel. Nice riding in very hard conditions as the rain drenched her as it did us a few days before.

Tacio's Topmoto shop

Inside Topmoto
No time to rest as Cecilia had a parcel waiting for her at Tacio's with steering head bearings and other spares. The bike was serviced and we set to on the steering head bearings. While the forks were out we also replaced the fork oil. Plenty of hands and the jobs were done along with a replacement of the throttle grip assembly by 6.00 pm. In Tacio's office is a large world map with thin lines marking the routes of his rides. Around the outside are numerous photos of his adventures. Beautiful stuff and we congratulate him on tackling some really rough, muddy and sandy tracks on bikes that are not best suited to the conditions.

Tacio's world travel map

Strange helmets here

There are 5 experts here!!

Cecilia 'packing' her bearings
Our hosts really took good care of us and ensure all was in order before we leave. They tempted us to stay longer and it was difficult to refuse as we were having such a great time, eating superb food and meeting people and making new friends. We stayed an extra day however but delays to our journey in the past few weeks has now created a situation that we have to rush. After a long farewell at the shop we are on the road again covering the short distance to Natal around 300 kms away. We could have ridden more that day but we made a small detour to Ponta do Seixas, the most easterly point on the South American continent. Pousada Macamirim out on the highway north of Natal was our only choice just on dark and our host was keen to ensure our bikes were safe by placing them in the foyer of the pousada.

Tacio and his R60

Tacio and crabs for dinner

Most easterly point of South America

Traveling is very tiring but always time for a laugh

Carol & Cecilia on the wall. Most easterly point.
We covered the distance of over 500kms to Forteleza the next day however our contacts in the XT600 Clube were not responding so we could only guess they were out riding as it was the weekend. The superb weather dictated it should be no other way. We found a hotel near the beach after the hostels in the area could not help out with secure parking. Over a beautiful fish dinner looking over the beach and Atlantic Ocean a vote was cast that we leave early in the morning and ride as far as the day would let us.

Secure parking Hotel in Forteleza

On the road with a load, Cecilia

He does a toe count when he stops!!
At 8.00 am we headed out of Forteleza however the road was in a very poor condition with potholes and washouts slowing our progress. Late rain and a lot of flooding this year has caused huge damage to the road networks in the north of Brazil. It is not all bad news though as we believe our delays may provide dryer riding conditions in the north. Our plan to ride through French Guyana, Suriname and British Guyana could even be a little dusty. We reached Campo Maior over 500 kms away around 5.30pm and found a hotel perched on a lake looking a little too modern for this remote area. It was a building almost completed with a lot of the finishing details yet to be done, like painting!!!! We walked some distance to a Churascaria and the girls enjoyed Surubi (catfish) and salad and I had a really tender fillet of steak. We ate too much again and walked slowly back to the hotel.

More secure parking Campo Maior

Meat in the street!!
Our early start contributed to covering over 600 kms today. Reaching Governador Nunes Friere in the late afternoon we had little difficulty in locating a suitable hotel (Palmeiras Hotel). There were only four in town I think!!! The weather and the riding conditions made it an excellent day with entertaining sights to break up the distance. The feel of the terrain was distinctly African with the bright red soil, lush vegetation and mud huts with thatched roofs. Traffic was not as heavy and the trucks were getting fewer and dare we say the road surface was in a reasonable condition. We noticed a serious difference with the language in this town with everyone of our little party experiencing difficulty in understanding the locals. They did not even understand me when I said "no entender Portuguese" which caused more problems when they continue to ask questions and make statements we have no idea about. Even Cecilia was experiencing problems and we always look to her to rescue us from our bad language skills. Her first request is for them to slow down as they speak so quickly. I do not think they speak Portuguese but more a blend of several languages but occasionally we hear perhaps a number or greeting we understand.

Toilet truck!!

Mud and grass huts north of Campo Maior

Side saddle with child on the knee!!

Fruits galore
Covering such a huge distance the day before made the final day's ride to Belem a short one and we rode into this famous city around 1.00 pm. It was hot but we all had big grins as we had finally reached the Amazon and dare I say Cecilia's GPS which has given Carol a bit of a holiday these past few days took us directly to a hostel however they were unable to assist as there was no parking. Fortunately across the road where I was hiding in the shade…..watching the bikes … was the Hotel Unidos. They offered us a huge room for three, secure parking plus broadband internet in the room and this is only a couple of blocks from the shores of the mighty Amazon River.

Reflected sunset Amazon River, Belem

Here at last Sunset on the Amazon, Belem

Old wharves, Amazon, Belem
Alex, our contact in Belem for some weeks now had not responded to our last emails so we believed he may be still away. We charged into our list of chores on our arrival with the first being the booking of our respective ferries. Cecilia was heading to Manaus and we were heading north to Macapa. The Tourist Information office was very helpful and we arranged tickets the following day. Cecilia was leaving Friday and we would be leaving the following Tuesday. Wow….we really have to move now and get thinks sorted. A new front tyre, boots gloves and belts repaired, side stand welded, post package, heaps of emails and internet like the July update!!!!

Beautiful sunset, Amazon, Belem

Three travelers celebrating our arrival and parting.

Belem Police
Cecilia boarded the ferry around 5.00 pm Friday after the bike had been buried in the hold earlier in the day. The ferry looked very overloaded but it was still not done!!! Cecilia SMS'd around 7.00 pm that the boat had finally departed…

Alex and his wife
That night we finally met up with Alex who was to be our helper over the next few days while we organized our bike and gear for the journey north. We shared dinner with some of his motorcycling friends and topped it off with a delicious 'Acai' ice cream. Tomorrow the organizing starts!!!!

Enter your email address to receive updates to Ken and Carol Duval's trip story!
Recent Entries
Archives:
Archives:
Monthly
Archives:
Category
Next HU Events
NEW!

UK - Haggs Bank: Sept. 19-21

NEW!

South Africa: Nov 14-16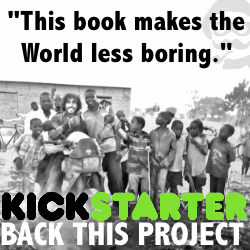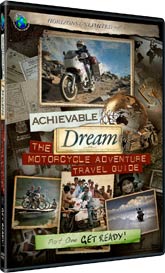 Northerners! The weather outside is frightful, so what better time to start planning your next adventure! To help you get started, for February we're taking 30% off the Get Ready! DVD in the HU Store! Remember to use Coupon Code 'GETREADY' on your order when you checkout.

10th Annual HU Travellers Photo Contest is on now! This is an opportunity for YOU to show us your best photos and win prizes!
NEW! HU 2014 Adventure Travel T-shirts! are now available in several colors! Be the first kid on your block to have them! New lower prices on synths!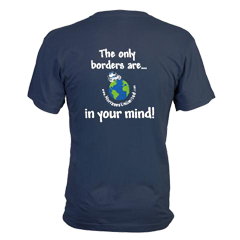 Check out the new Gildan Performance cotton-feel t-shirt - 100% poly, feels like soft cotton!

New to Horizons Unlimited?
New to motorcycle travelling? New to the HU site? Confused? Too many options? It's really very simple - just 4 easy steps!
Horizons Unlimited was founded in 1997 by Grant and Susan Johnson following their journey around the world on a BMW R80 G/S motorcycle.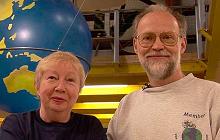 Read more about Grant & Susan's story
What turns you on to motorcycle travel?
Announcements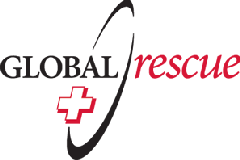 Global Rescue is the premier provider of medical, security and evacuation services worldwide and is the only company that will come to you, wherever you are, and evacuate you to your home hospital of choice. Additionally, Global Rescue places no restrictions on country of citizenship - all nationalities are eligible to sign-up!
Books & DVDs

All the best travel books and videos listed and often reviewed on HU's famous Books page. Check it out and get great travel books from all over the world.
Membership - Show you're proud to be a Horizons Unlimited Traveller!
Horizons Unlimited is not a big multi-national company, just two people who love motorcycle travel and have grown what started as a hobby in 1997 into a full time job (usually 8-10 hours per day and 7 days a week) and a labour of love. To keep it going and a roof over our heads, we run events such as this one (18 this year!); we sell inspirational and informative DVDs; we have a few selected advertisers; and we make a small amount from memberships.
You don't have to be a Member to come to an HU meeting, access the website, the HUBB or to receive the e-zine. What you get for your membership contribution is our sincere gratitude, good karma and knowing that you're helping to keep the motorcycle travel dream alive. Contributing Members and Gold Members do get additional features on the HUBB. Here's a list of all the Member benefits on the HUBB.

MC Air Shipping, (uncrated) USA / Canada / Europe and other areas. Be sure to say "Horizons Unlimited" to get your $25 discount on Shipping!
Insurance - see: For foreigners traveling in US and Canada and for Americans and Canadians traveling in other countries, then mail it to MC Express and get your HU $15 discount!
Story and photos copyright © All Rights Reserved.
Contact the author:
Editors note: We accept no responsibility for any of the above information in any way whatsoever. You are reminded to do your own research. Any commentary is strictly a personal opinion of the person supplying the information and is not to be construed as an endorsement of any kind.
Hosted by: Horizons Unlimited, the motorcycle travellers' website!
You can have your story here too - click for details!