November 23, 2008 GMT
Fun and fine weather in Paraguay
November 2008 Part 2
To say the border crossing into Paraguay from Corinda, Argentina was a dream would be an understatement. Immigration and customs were extremely helpful with a lot of hand shaking and smiling. Not a tout to be seen and the bike parked in front of three police officers while we took care of the paperwork. Fantastic. Entering new countries we always spend some time adjusting to different driving quirks. Paraguay was no different and a small traffic jam caused an impatient bus driver (20 seats) to overtake us at a poor moment (oncoming truck) then chop across on top of us. A spray with the flashing headlight, horn/siren combo woke the driver and the ticket man up. Our first police check just outside Asuncion was painless and we joined the chaotic traffic into the city centre.

Palacio Gobierno in Asuncion

The statue of former dictator Alfredo Strossener was crushed and placed inside a concrete block with only his hands and face protruding

Panteon Nacional de los Heroes in Asuncion

Palace at night

Patricio and Carol
Once again a HU community guy helped us with the address of a suitable hotel near the heart of the city. We met Patricio and Cecilia early in the evening showing us around their fair city by car and enjoying a meal at a sidewalk café in the warm night air.
The muggy heat near Rio Parana was similar to weather in tropical north Queensland. Undeterred, we walked the streets of Asuncion the next day in the oppressive humidity taking in the sights. On one occasion we were stopped by security guards to allow the President to drive by in his Limo. Patricio joined us for dinner again and he chose a small bar/restaurant opposite the Palace. A beautiful view.

The low Chaco area

Recent rains had caused flooding

Bridge over the Rio Paraguay near Concepcion
To get to Concepcion we crossed a very wet Trans-Chaco Highway to Pozo Colorado. Rain a few weeks earlier had flooded the plains and still lapped the edges of the road flowing quickly through pipes beneath the tarmac to disappear into huge seasonal lakes. Palms dominated the vegetation and the small Indian houses beside the road were inundated. Apparently this flooding occurs annually and we wondered why people persevered to live here when their houses obviously became submerged. Plenty of birdlife along this stretch of road however traffic was minimal. Lunching at a roadhouse at Pozo Colorado we then headed east on Ruta 5. The country side in Paraguay is very flat and when a large construction appears on the horizon it certainly stands out as did the bridge just before Concepcion.

Concepcion

New make or was it a merger?

Don't worry about the oats, diesel is fine!

Horses, carts and scooters are common in Concepcion

Market stalls
We passed several likely hotels to stay at riding around town but eventually settled on the Hotel Center. A colourful place with a lock up garage or a court yard for the bike. We sat on the footpath enjoying a cool drink and watched the hundreds of scooters cruise by. Solos, doubles, trios and even a family of four!!! Who needs TV? I sent a text to Patricio in Asuncion saying we had arrived OK and asked him to recommend a local food for us to try. One was a baked curried fish dish and absolutely delicious. Strolling the streets the next day was HOT but we took in the sights including markets, a large biblical monument and noted we must have missed a major Motorcycle company merger!!! (Yamazuky!!!) Horse and carts were as prevalent as new scooters even at the garages.

Typical wooden houses in Paraguay

Washing day

The green country side

Friendly police

Sugar mill and cane trucks
Riding Ruta 5 to Yby-Yau then Ruta 3 to Villarica we appreciated the lushness of Paraguay after the very dry terrain in the centre of Argentina. The sharp contrast of red soil against green vegetation extended as far as the eye could see and the undulating countryside made for easy traveling. People were super friendly and we felt most welcome even by the Police who checked our passport and bike papers frequently.
Villarica was not as enticing as indicated in the guide book and we departed after one night heading to the commercial border city of Ciudad del Este. Although we made good time the Police checks were becoming a little too frequent with some only 10 kms apart. At one particular check point we were greeted with much hand shaking and 'welcome to Paraguay'. It was a very busy time but we believe there were three or four officers present and they insisted on photographs with the bike and police car. When all the happy snaps were done one officer returned to the nearby station reappearing with a sticker 'Paraguay Policia Caminera' insisting it be placed on our screen immediately. No complaints here as this little item made all the future Police checks very quick and easy. Thanks guys. Now let's see if we can get one for Argentina and Chile!!!

Bagging flour

Local shop with meat hanging outside
Saturday is not a good day to arrive at Ciudad del Este, a duty free shopping city bordering Brasil. It was hot, the traffic crazy, pedestrians even crazier and we could not follow our very average map of the city. Unable to locate the tourist office despite asking business people and policemen we ventured into the backstreets trying to find a hotel via the guide book. The old rule applies here … 'if any accommodation is mentioned in a guide book the place becomes very popular and generally over priced.' Fortunately there were several hotels/hostels and residencials located in the area and we found a suitable one with a delightful girl on reception who decided to learn several words of English during a brief stay.

Traffic chaos in Ciudad del Este

Night lights on Itaipu Dam
Besides the frantic shopping C.d Este is the city where we could access the world's largest Hydro-electric dam. Situated on the border with Brazil the Parana River is dammed by the Itaipu Dam. The tourist authority conducts night tours on Friday and Saturday evenings. Parking the bike near the entrance we caught the bus out to a very dark dam wall. From a viewing platform the lights gradually illuminated this huge structure to the rising crescendo of very loud orchestral music. The best thing, this hour long show was free. Very impressive.

The spillway

Itaipu Dam

Rheas and Capybaras at the small zoo

The ever smiling receptionist from Hotel Venecia
The contrast from the crazy Saturday arrival to the Sunday was amazing. C. d. Este was like a ghost town with 99% of the businesses closed. If fact the only food houses we could find open were MacDonald's and Burger King and what a roaring trade they were doing!! Business resumed as normal on Monday and the chaos returned. Spending the morning cruising the retail outlets was enough and we escaped the city to take in another free tour of the dam only in daylight. Before returning to the shopping frenzy we dropped into a free zoo and museum on the highway back to town.

Most places have tidy gardens and trimmed trees

Gomeria, tyre repair shop in English
Enough of this consumerism, we headed towards Trinidad to look at the ruins of a few Jesuit Missions. Accommodation in the area was sparse so we returned to the German town of Hohenau and searched the streets for a suitable bed. Prices contrasted significantly for a similar standard of room. Perseverance paid off and we joined a German couple traveling on bicycles who had bunked down in a quiet hotel for a few days rest. Igel and Paola also carried a third traveler, Rambo, a small black and white terrier. He was one very fit dog and often ran 50 – 60 kms a day before hitching a ride in his little trailer behind Igal's bike.

Trinidad Jesuit Mission

Looking towards the bell tower

The partially restored church

Statue in the church
The Jesuit ruins looked impressive perched on top of cleared hill and took some time to investigate. The remaining buildings protruded from a well grassed field (mowed) and were reasonably well maintained with considerable restoration visible around the main Church.

Rambo and his trailer

Igel and Paola with Rambo
Bidding the bicycle trio farewell we headed to San Ignacio Guazu, a short ride of under 200 kms chasing more Jesuit ruins with maybe a little more history and the buildings perhaps in a better state of repair. Our Guide book spoke of many Hispano-Guarani buildings still standing in San Ignacio so we walked the town looking for access to these monuments however we experienced little success even when we spoke to an English speaking missionary. Most if not all the buildings were closed. Our efforts were then diverted to Santa Maria de Fe some 12 kms away where success was guaranteed when we noticed a film crew doing a documentary around the Museum. The building contained many artifacts plus several wooden sculptures. A very informed guide assisted with our queries and after all was done called us back into the garden behind the building to see some wild monkeys swinging through the trees.

Wooden sculpture at the museum in Santa Maria de Fe

An inquisitive monkey behind the museum
Our short jaunt through Paraguay was all but done as we rode a couple of hours to the Encarnacion - Posadas border with Argentina. The queue of cars on the Argentinean side backed up to the San Roque bridge crossing Rio Parana. It was an uncomfortable wait in the noon day sun. Reaching the customs building we rode under an awning, parked and proceeded inside where we watched the customs personnel execute a shift change. The staff then began 'passing the buck' on who was going to process us. We were processed eventually with the lady demanding a return of our temporary import papers as she had listed the BMW as a car and not a motorbike. Wonder what she was thinking as we stood there with all our bike gear!!!

Yerba mate is grown in many areas of Paraguay

It was hot in the queue to cross into Argentina
November 10, 2008 GMT
The great road to Cachi
November 2008 Part 1
Some days you wake up and know that the day will bring a great ride. The air was cool and crisp outside as we packed the bike in Campo Quijano and entertained an early start, but the plan back-fired as this little village had no petrol station. Carol had planned a shortcut to meet with Ruta 33 and this took us through a town more likely to have fuel. About 10 kms down the road, Rosario de Lerma was having a 'peak hour moment' when we arrived and directions were needed through the maize of one way streets to find to the YPF (fuel station). The road out of town had few sign posts and reduced to a gravel track between farms within minutes. Looking lost at a crossroad a local on a small bike waved us south as we yelled "Pulares" through our helmet chin bars. Pulares was at the road junction of Ruta 33 and our little short cut.

The road to Cachi in the early section huggs the cliff

Green and red hills

A good section of ripio

AARRGGHH What a view

The road below and Ken being a kid, he always stands too close to the edge

This is as close to the edge as Carol would go
Some backpackers we had met in Salta advised that the road to Cachi was not a problem although there were several small patches of ripio before the 'all ripio' road continued up the mountain valley. Lush forest hugged the paved road which followed Rio Escoipe however small patches of dirt punctuated the easy flow of the gentle climb. Recent rain had caused some small landsides and workmen were clearing the rubble in a few spots. As the road climbed higher the sections of ripio, carved into the cliffs, became longer and narrower however the surface was firm and caused little problem. The number of hairpins increased as we climbed and traffic gave us some dust issues but our pace was slow due to the number of photos taken. We peered back down along the road just ridden from a number of convenient lookouts watching the dust spiraling up from traffic heading in the same direction. The grassy hills were green after recent rain and we also noticed several greenish cliffs of copper ore along with the normal bare red rock. At 3348 mtrs Piedra del Molino was not as high as some previous passes but getting there was certainly more spectacular. An open plain with little vegetation greeted us and a small group of guanacos eyed us suspiciously as we snapped away. The track deteriorated slightly as the gravel increased through a small cutting then opened up onto a large plain dotted with thousands of candelabra cactus. The pavement started again but the tempting smooth, straights could not draw us away from some close encounters with these spiked, hardy trees. A few other tourists had also stopped to take photos.

Piedra del Molina at 3348 mtrs

A group of guanacos kept an eye on us

Los Cardones National Park with huge candelabra cactus

OUCH!!!!
The sheltered valley around Cachi supported a large pre-Inca Indian (Diaguita) population due to the fertile land and abundant water supply from melt and local rivers. Arriving in the heat of the day just after lunch there were few people about, however our routine of touching base with the Tourist Office looking for suitable accommodation brought immediate results and we stayed at Hospedaje y Comedor Neriz which was comfortable but a construction in progress. It was an easy walk to town where the Museo Arqueologico opposite the town square revealed some of the history of the local ancient tribe.

Cachi at night

Church and Museum

Sidewalk cafes in Cachi

Lamb asado and trimmings
We had no cooking facilities at the Hospedaje so we dined out for most meals. The most memorable being the lunch time lamb asado at a very popular sidewalk restaurant with no name!!. Lamb is Carol's favorite meat and cooked this way…well it does not get much better. After consuming a huge portion of meat and fresh salad the waiter returned enquiring if we would like more!!! We don't do this every day that's for sure!!!
We enjoyed two tranquil nights in Cachi and could return for more quite easily. Its popularity however is seeing many new buildings and numerous tour buses frequenting the area. Let's hope none of its character is lost with this progress.

The fertile valley around Cachi

Up with the clouds

The ride back was just as good
Departing we ventured up a steep climb close to town to sight the cemetery which also gave a nice view over the valley. The return ride was as spectacular as the ride in and the temptation to take even more photos was ever present. Can recommend this area as a must do and see in Argentina.
Returning to Salta we spent a day sorting our route for the next few weeks then departed in the direction of Paraguay.
An easy exit accompanied the early start as we headed along Ruta 9 through undulating hills and farmland towards San Jose de Metan. Just before this town we veered east along Ruta 16 where the agricultural farming became more herd farming with goats, cattle and sheep straying across the road due to the lack of fencing. Our pace was consistent although we stopped for a chat with two Brazilian motorcyclists in the middle of nowhere who had come from the town we were planning to stay at should we make the distance. Judging by the availability of accommodation so far we had better make it!!!
The quality of the road surface plus traffic and of course the roaming livestock dictated our speed and we neared our destination Pampa de los Guanacos quite late in the afternoon but the best or worst was yet to come….road works… with a rough detour or 'desvio' for around 20 kms. The volume of trucks using this road had reduced the detour to a rutted dust pit and we eyed the dark sky in the distance thinking this would be a hell hole if it rained. We bounced and ploughed our way through reaching the village wondering where the recommended 'Los Cedros Residencial' could be situated. (No tourist office here). We flew past the first turn off into town but picked up the second so we had a slow ride around town before we stumbled across the Residencial…on the first turn off road. 540 kms clicked over for the day as the sun disappeared quickly behind a dark cloud.
Our host was very helpful directing us to a comfortable room and indicating food was available. Parking the bike out the back of the building we locked and chained on the bike cover as the black clouds swirled around us. Half way through dinner the heavens opened up. The wind blew and rain came into the front area (windows) of the residencial where we were eating. The cable TV stopped broadcasting in the middle of a football (soccer) match much to the disgust of the locals, but the owner and staff were frantically mopping up and trying to stop more rain coming in to worry.

Sunset on the Rio Parana

Dinner with Gerardo, Patricia and some of their bike friends
A fresh, fine morning greeting us as we raced to Corrientes. Carol has been busy again contacting the Horizons Unlimited communities and we had the pleasure of meeting Gerardo and Patricia on our arrival to this river city. They escorted us to a budget hotel on the outskirts of town and it was then we noticed how hot the weather had become. We had definitely arrived in the tropical part of Argentina. Corrientes is dominated by the Rio Parana and is crossed by a huge bridge 'General Belgrano' linking the two provinces of Chaco and Corrientes. Ships use this river ferrying cargo to Paraguay. The lifestyle of the people appears to be also dominated by the river with trees lining the banks, restaurants, sidewalk cafes and hundreds of people walking, running and cycling. A great place to people watch and take in the cool breeze drifting off the river. The constant flow of people along this esplanade does not diminish even when night falls. Gerardo and Patricio guided us to the city's tourist office to gather some tips on places to see then ventured down to the water front to soak in the atmosphere. Our first night we enjoyed dinner at a restaurant near the river with a few of Gerardo's bike riding friends. The following day we were left to do our own thing as Gerardo has a business that is all consuming in summer. Ice making!!! We road the city sight seeing for most of the day then retired to our sidewalk café by the river trying to ease the summer heat with a cold drink. Gerardo and Patricia joined us a little later for dinner.

The General Belgrano bridge across the Rio Parana

Murals at Plaza Italia

A popular walkway in Corrientes
The following day we fitted in a service on the bike at Gerardo's house and to complete the day enjoyed a great asado in the heat of the afternoon. It was time to head off the next day but before departure we experienced our inaugural corrupt police officers in Argentina. A few hundred metres from our hotel we were stopped by two policemen. This is not unusual in Argentina and is generally a very pleasant experience with a document check and a 'where are you from, what are you doing and where are you going' scenario. This one however was a little different with the young officer accusing us of speeding. The speed for 'motos' on this road was 40kph he advised and not the indicated 60kph shown on the sign just 100 metres away. Wow…First time we had heard of this. Arguing the point was Carol, who had climbed off the bike and was now chatting with the more senior police officer who backed his partner and wrote on the cardboard at the back of his ticket book US$100!!!!! Carol became very indignant and promptly informed me of his request. A bit of a dilemma here but as we were about to meet up with Gerardo and Patricia to say our goodbyes, I decided to give them a call on the mobile and let them know we would be a little late and could he suggest a remedy for the situation. The solution came rather unexpectedly as no sooner as the phone was produced and dialing commenced our officer declared it would be OK for us to proceed. See you later sir!!!

Saying goodbye to Patricia and Gerardo
Before we departed Gerardo apologized for the errant police officers. The incident was not pleasant but we know it does happen and we will probably experience this in other countries before our journey ends. Many thanks for your help and hospitality, Gerardo and Patricia. Little did we realize then they were to help us again in the not too distant future.

Water buffalo like we have in Australia
Today our destination was Corinda, a town close to the Paraguayan border where we could obtain our Visas. Australians pay US$45 for a single entry visas to Paraguay. An expensive fee for the short time we will be there and advices from many sources say that there is a lot of corruption so beware!!! The road across the Chaco province was interesting with a lush green flatland with plenty of cattle. There were even water buffalo like the ones we have back in Aus. An overnight stay, plus a quick one hour wait the next morning to collect the Visa and we were on our way to Paraguay. This will be only our third country in South America in 14 months.

Enter your email address to receive updates to Ken and Carol Duval's trip story!
Recent Entries
Archives:
Archives:
Monthly
Archives:
Category
NEW! HU 2015 Motorcycle Adventure Travel Calendar is now available! Get your copy now for some terrific travel inspiration!
HUGE, 11.5 x 16.5 inches, beautifully printed in Germany on top quality stock! Photos are the winning images from over 600 entries in the 9th Annual HU Photo Contest!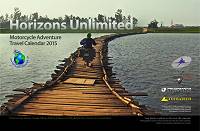 "The calendar is magnificent!"
"I just wanted to say how much I'm loving the new, larger calendar!"
We share the profit with the winning photographers. YOU could be in the HU Calendar too - enter here!
Next HU Events
Thailand: Jan 9-11, 2015
Germany: May 14-17
Canada Ontario: Jun 18-21
Ireland: June 26-28
Colorado: July 17-19 TBC
Canada West: Aug 20-23
USA California: Sep 24-27
Aus Queensland: Sep 24-27
USA North Carolina: Oct 8-11
Aus Perth: Oct 9-11
Germany: Oct 22-25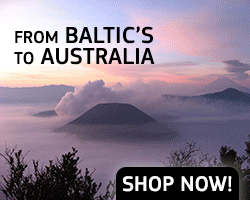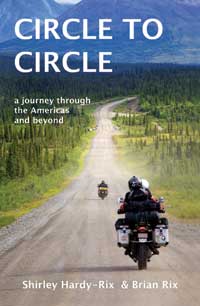 Circle to Circle - a journey through the Americas and beyond. by Shirley Hardy-Rix and Brian Rix
"Well written, funny and informative."
"Thoroughly entertaining!"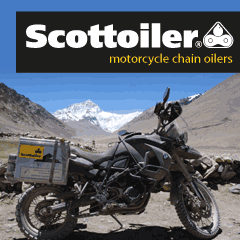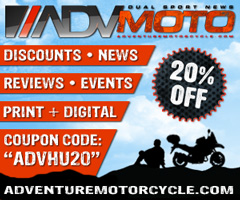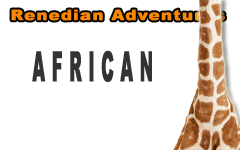 What others say about HU...
"I just wanted to say thanks for doing this and sharing so much with the rest of us." Dave, USA
"Your website is a mecca of valuable information and the DVD series is informative, entertaining, and inspiring! The new look of the website is very impressive, updated and catchy. Thank you so very much!" Jennifer, Canada
"...Great site. Keep up the good work." Murray and Carmen, Australia
"We just finished a 7 month 22,000+ mile scouting trip from Alaska to the bottom of Chile and I can't tell you how many times we referred to your site for help. From how to adjust your valves, to where to stay in the back country of Peru. Horizons Unlimited was a key player in our success. Motorcycle enthusiasts from around the world are in debt to your services." Alaska Riders

10th Annual HU Travellers Photo Contest is on now! This is an opportunity for YOU to show us your best photos and win prizes!
NEW! HU 2014 Adventure Travel T-shirts! are now available in several colors! Be the first kid on your block to have them! New lower prices on synths!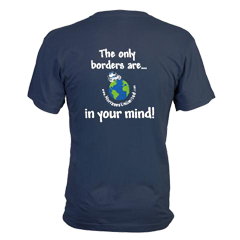 Check out the new Gildan Performance cotton-feel t-shirt - 100% poly, feels like soft cotton!

What turns you on to motorcycle travel?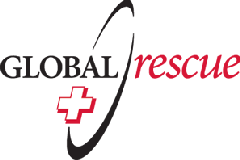 Global Rescue is the premier provider of medical, security and evacuation services worldwide and is the only company that will come to you, wherever you are, and evacuate you to your home hospital of choice. Additionally, Global Rescue places no restrictions on country of citizenship - all nationalities are eligible to sign-up!
New to Horizons Unlimited?
New to motorcycle travelling? New to the HU site? Confused? Too many options? It's really very simple - just 4 easy steps!
Horizons Unlimited was founded in 1997 by Grant and Susan Johnson following their journey around the world on a BMW R80 G/S motorcycle.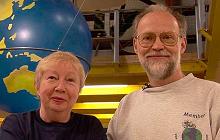 Read more about Grant & Susan's story
Membership - help keep us going!
Horizons Unlimited is not a big multi-national company, just two people who love motorcycle travel and have grown what started as a hobby in 1997 into a full time job (usually 8-10 hours per day and 7 days a week) and a labour of love. To keep it going and a roof over our heads, we run events (22 this year!); we sell inspirational and informative DVDs; we have a few selected advertisers; and we make a small amount from memberships.
You don't have to be a Member to come to an HU meeting, access the website, the HUBB or to receive the e-zine. What you get for your membership contribution is our sincere gratitude, good karma and knowing that you're helping to keep the motorcycle travel dream alive. Contributing Members and Gold Members do get additional features on the HUBB. Here's a list of all the Member benefits on the HUBB.
Books & DVDs

All the best travel books and videos listed and often reviewed on HU's famous Books page. Check it out and get great travel books from all over the world.

MC Air Shipping, (uncrated) USA / Canada / Europe and other areas. Be sure to say "Horizons Unlimited" to get your $25 discount on Shipping!
Insurance - see: For foreigners traveling in US and Canada and for Americans and Canadians traveling in other countries, then mail it to MC Express and get your HU $15 discount!
Story and photos copyright © All Rights Reserved.
Contact the author:
Editors note: We accept no responsibility for any of the above information in any way whatsoever. You are reminded to do your own research. Any commentary is strictly a personal opinion of the person supplying the information and is not to be construed as an endorsement of any kind.
Hosted by: Horizons Unlimited, the motorcycle travellers' website!
You can have your story here too - click for details!