November 30, 2007 GMT
IT JUST GETS BETTER
Our route so far

Cunco's wet weather lasted another day but we were in the comfort of a cabana sheltered from the cold rain which tends to sweep in from the southern Pacific. Leaving Cunco in brilliant sunshine, we headed east again to Argentina. The early paved road was excellent after the recent rain with traffic all but non existent. As we drew closer to the Andes the road to Paso de Icalma turned to ripio (gravel) but the dampened track was in great condition meaning 'no dust'. Although a little soft in some sections, this hardly deterred our progress, high into the mountains over steep hills, through forests, snow and around sapphire blue lakes.
Road between Melipeuco & Paso de Icalma Chile

Road to Paso de Icalma Chile

Lago Icalma Chile

Departing from Chile, the border crossing went too easy. Hope we did not miss anything….Rolled down the dusty gravel road into Argentina and processed the necessary papers…a little hiccup….they had no electricity so there was no computer and our documents have not been numbered. We have plenty of stamps though. The next little village we stocked up on a few days supplies and headed back through the border into no mans land to camp on the edge of Lake Alumine. To explore this area was not on our original agenda, but our good friends John and Annette from the finca in San Rafael recommended this scenic spot. We were not disappointed.
Dinner with a view of Lago Alumine Argentina

Lago Alumine Argentina

Lago Alumine

Campground Trenel was isolated to say the least and we were the only campers. Sitting on top of a very steep hill we cast our eyes over a magnificent view. Snow covered mountains plunging into a very deep blue lake framed by a dark green forest of pines. We suffered this for a couple of days enjoying very warm days and freezing nights. We were also a little concerned about our sleeping bags but they held up well despite hitting zero on the first night. The campsite was still being upgraded for the coming summer tourist season, however our host Carlos extended a warm hand and we learnt more Spanish words along with a few of the equivalent Mapuche Indian ones.
Mirror image on Lago Alumine

Lago Alumine

Ruta 11 between Moquehue and Norquinco Argentina

Leaving this idyllic spot was difficult but the road calls as we headed around the lakes south to San Martin de Los Andes. The ripio road was great, although a little dusty, and we stopped for a cup of tea and a bite to eat on the banks of the Alumine River. The setting reminded us a lot of the Bloomfield River behind the Lions Den Hotel in North Queensland. San Martin is a pretty town, a little touristy, but the pace was slow, and everything was within walking distance of our cabana. Our taste for this type of accommodation grows. Standard varies but in the off season prices are low and the facilities are excellent. Usually, a double bed + as well as a fully equipped kitchen and bathroom is the norm. This one also had Wifi. The weather was predicted to deteriorate but the gurus were wrong and we enjoyed two beautiful days of sunshine.
Ruta 11 after Norquinco Argentina

Crossing Rio Alumine Ruta 23 Argentina

Lunch beside Rio Alumine on Ruta 23

Our route around Lago Traful

Our 250 km day ride around Lake Traful was superb. The road was 90 percent ripio and had a lot of tourist traffic meaning buses and rent-a-cars. Quite often we were drowned in their dust but the effort was worth it. The WOW factor was around almost every bend.
San Martin de Los Andes Argentina

Pichi Traful on Seven Lakes Drive

Ruta 65 to Villa Traful Argentina

Ruta 65 to Villa Traful

We stopped for a coffee at a small café in Villa Traful. It was well needed, as the weather was really very cold despite the sunshine. On the home run we rode over Paso Cordoba which could have been much better if the hour had not been so late. The road would have appealed more in the warmer sun than a cool twilight hue. We arrived back in San Martin just before 8.00pm.
Lago Traful

Road to Paso Del Cordoba Ruta 63

Ruta 63 Between Paso Del Cordoba and San Martin

Heading for Bariloche the next day we repeated part of the ripio road traveled the day before. Talk about traffic… So many buses, cars and dust …This was part of the 'Corridor of the seven lakes', a road that winds through seven lakes and three national parks. Road works dominated in the latter stages with stop and go flags slowing us enough and enticing us to take too many pictures. A total of 220kms traveled through some really fantastic terrain.
Ruta 234 Seven Lakes Drive

Road works on Ruta 234

View from our Bungalow Bariloche

Bariloche was all we expected, big, buzzing and touristy. Once again we opted for a cabana as all but one of the campgrounds was closed. The only campground open was too far out of town. We were finding out that this is a problem on our chosen route south with the summer tourist season not yet started. Collecting a map and an accommodation list from the tourist office we traveled along the waterfront of Lake Nahuel Huapi. The map was invaluable but the distance road signs were the best. At kilometer 5.7 we found our cabana with a waterfront view to die for. Playing tourist for the next couple of days was great…Ice creams, empanadas, rides around the mountains and lakes topped off with some great Argentinean wine.
Lago Perito Moreno Oeste near Bariloche

View from Punto Panoramico near Bariloche

Chocolate shops are everywhere in Bariloche

With all the motorcycle travelers in South America we expected to see at least a few heading south but to date we have seen none other than a Spaniard and his partner on a hired 650 Dakar at the Argentinean side of Paso de Icalma. Occasionally we see groups of large BMW's traveling together, a flash of the headlight and a wave and they are gone. Probably doing a package tour and no time to spare… No doubt we will see some when we get further south. Maybe we are heading down earlier than most.
Ruta 258 Bariloche to El Bolson Argentina

Ruta 258 Bariloche to El Bolson

A short day of just over 140kms on Ruta 258 we cruised into El Bolson. The description in the Lonely Planet intrigued us, "alternate life style folks" "non nuclear municipality"… Worth a look at least… A local market is held Tuesdays, Thursdays and on the weekends. We cracked the Tuesday one and it was a pretty quiet affair however we did enjoy some great food and locally brewed beer…The short walk back to the cabana was delayed as we decided to walk the town for a good look around as there is so much sunshine late into the evening. It was a really pleasant day.
Markets at El Bolson

Grande waffles El Bolson Markets

Tasty, cheap food at the El Bolson Markets

Great local beer El Bolson Markets

Our departure the next day was a little delayed. Matthias a local motorcycle mechanic whose workshop was just a few doors away from our cabana offered us some information on the road conditions relating to our envisaged route. We plan to head back this way as a German couple, Klaus Schubert and Claudia Metz, who rode Yamaha XT500's around the world for 16 years have taken up residence in the area. We endeavored to contact them but they were heading to Bariloche the day we were leaving. We look forward to speaking with them about their adventure and how they stopped!
Ruta 258 Between El Bolson and Esquel Argentina

Ruta 258 Between El Bolson and Esquel

Another short day…only 180 kms….We certainly aren't exhausting our selves. Arriving in Esquel the wind that chased us all the way increased. Then by 9.30pm it had disappeared, amazing. Our routine now is to find the tourist office, get info on the all possible cheap accommodation including camping which generally is not open this time of the year. Cabanas are the way to go as we can cook so then it's off to a supermarket to get a couple of days' food. Tourist highlights are also obtained with Carol generally walking out to the bike clutching a wad of brochures and maps. After dinner we plan our moves for the next day or two.
Road to Trevelin

Our Cabana Esquel

After our time in Esquel our plan is to head to the East coast via Ruta 40 and 20..Next stop Sarmiento then Comodoro Rivadavia.

November 23, 2007 GMT
BIKE IMPORT PROBLEMS
BIKE IMPORT PROBLEMS
Our departure from Santiago was not going to plan as there were major problems with the bike documents. Despite our efforts to process the bike we were unable to get access as the original Airway Bill had gone missing. Assurances from our shipping agent in Australia that the Bill was attached to the crate did not assist us as the only documents with the crate were the detailed list of the contents (original) hand written by Carol and a very poor quality photocopy of the original Airway Bill. Where the original had got to no one knew and our agents in Santiago refused to budge until an original had been received. So the tedious task of arranging our Australian agent to ship a "copy" of the original bill through DHL began. At this point in time our experiences with DHL were not good as a small package being sent from Australia to Santiago with my spectacles had gone missing. The four day journey for this package eventually blew out to eleven days!!!!
Walking to the top of Cerro Santa Lucia, Santiago Chile
Felipe, our shipping helper
Meanwhile, Mario, our helper from the HU community in Santiago, offered to put us in contact with a customs agent friend who could possibly help with our dilemma. How quickly things move when the right people are involved. Within minutes of his phone call the ball was rolling. Letters were being typed and faxes sent. The next morning we met with our agent and paid the necessary fees then headed to the cargo terminal where we met our fixer who was to process all our papers. By 6.00pm, after paying a seven day storage fee, we were staring at our crated bike. Assembly took just over three hours so, shortly after 9.00pm, we were heading into Santiago to our Hostel. This process took a total of 29 hours. Our thanks go to the motorcycle community in Santiago and especially to Mario, Felipe and German for all their help. To date we have not had an explanation as to what went wrong with our shipment but one thing for sure is that the original Airway Bill for future shipments will be carried by us.
Uncrating the bike Santiago Airport
Our bike in the hallway of the Hostal Santiago
Despite our shipping woes our social life in Santiago was excellent. On one of our many walks into the CBD we saw a parked R1150GSA with sidecar. The Kentucky plates assured us this was not a local rig so we left a card on the bike for the owner to contact us. Bob lives in Santiago with his Chilean wife Gloria and they certainly made a great addition to our social life. We look forward to meeting them again, maybe on the road or back in Santiago.
Our package from Australia arrived about one week after the bike was released so the service from DHL left much to be desired. Once again, no explanation was provided why the parcel flew the long way round the world to South America instead of across the Pacific. Snail mail would have been cheaper and quicker I think.
Angelica and Mario, Santiago
This week also allowed us to do a few things to the bike which included a head change due to incorrect valve seats on reconditioned heads done in Australia. Once again Mario came to our assistance with an introduction to "Johnny" his local mechanic. He also offered assistance with some electrical problems …. One being our tacho which was not functioning correctly since an overhaul in Aus. This would have to wait though.
All the crew at Johnny Motos, Santiago
Johnny with his Spanish-English dictionary
View of the Andes on Ruta 57, Chile
Ruta 60 to the Border with Argentina

Our departure to Argentina was a little later than expected and, combined with the long weekend, the border crossing at the Paso Los Libertadores (3832mtr) was a long process. A two hour wait in the cue before an hour of document processing saw us riding in the dark to Uspallata. Not only was this a long day it was very cold as well and our arrival at the Hostel was welcomed with a hot shower, steak and a beer.
Ruta 60 to the border, Chile
Ruta 7 Argentina
Ice at Las Cuevas border post to Argentina
YHA Uspallata, Argentina
San Rafael was much larger than we expected and the tree lined wide streets made for a pleasant ride into town after a very windy 200 + kms journey from Uspallata. Contacting John and Annette (world MC travelers from UK who have bought a farm in Argentina) proved a little difficult as our Spanish is non existent however a helpful local whose daughter spoke English rang John and left a message. Unable to contact them they then offered to guide us to the finca (farm). En route John returned the call and offered to meet us on the way. The Finca …at last. Annette was in Buenos Aires collecting her brother, Keith, who was over from the UK for a couple of weeks so we had a quiet night beside the fire discussing the hard life of farming with John. The next week was spent socializing with travelers Grant and Julie (Aussies) in San Rafael and John, Annette and Keith before we headed back to Santiago to collect some surplus gear and get the electrical gremlins sorted out on the bike.
John and Ken on the farm, San Rafael, Argentina
Two days of sorting and socializing in Santiago saw us tackling the Paso Los Libertadores (pass over Andes between Santiago and Mendoza) once again. What a great ride, tunnels, trucks, snow, hairpins and scenery. Our border crossings both ways were painless and a lot quicker. A special thanks here to Johnny the mechanico for fixing our tachometer gremlins.
Along Ruta 7 to the Argentina/Chile Border
That´s were we are going
The sign says "Welcome to Chile" but we are leaving
Mendoza….Tree lined streets, side walk cafes…and shops everywhere….We spent three nights and two days here and could have spent longer. Also did a guided tour of the city which ended in a local chocolate factory. Carol was very strong though and only ate the offered samples.
All the gang, San Rafael, Argentina
Back to San Rafael to enjoy the company of John, Annette, Grant, Julie and travelers met in Australia, Hamish and Emma (UK). Eight motorcycle travelers cooped up in one little house. What a great time. Everyone was so busy…playing cards, eating, drinking, working a little on the farm and preparing the bikes for the next leg of their respective journeys.
Atuel Canyon outside San Rafael
On one of our leisure days we enjoyed a ride through Atuel Canyon and Valle Grande. Lunch at El Nihuil a small village at a local dam preceded the ride though this scenic gorge. There were a few landslides to contend with but tossing a few rocks aside did not deter our efforts. The ride culminated with an ice cream at Valle Grande and a great ride along the banks of Rio Atuel back to the finca.
A few rocks won´t stop us
Atuel Canyon
The party had to end some time. First Grant and Julie departed for Buenos Aires to prepare for their next leg… shipping to South Africa. Then Hamish and Emma departed heading to Chile for the ISDE and finally us. Ushuaia is calling but there is much to see on the way south.
Grant and Julie leaving for BA and beyond
All the gang again
Hamish and Emma leaving for the ISDE in Chile
Heading south to Malargue along Ruta 40, information concerning the road surface was not good with broken, pot-holed bitumen the best we could expect. The early paved road was excellent but deteriorated rapidly to very loose gravel which I believe is called ripio in these parts. The pot-holed bitumen had been reduced to rubble with a grader moving slowly north endeavoring to smooth out the surface. This combined with the severe crosswind made life very interesting. The courtesy of the rumbling trucks allowing us to pass upwind (wrong side of the road) of the enveloping dust caused a little concern with Carol but I believe these drivers do this often. Our late start had us heading to a hostel at Bardas Blancas approximately 260 kms away. Arriving around 3.45pm we were a little surprised to find the place closed. We did a quick loop through the very small village to see if there was an alternative but no luck. We pushed on. The day finished around 6.45pm in Buta Ranquil after covering 456 kms with around 200 kms being ripio and all having strong, gusty crosswinds. Our efforts to find a clean, reasonably priced hotel were not fruitful until we met up with two Belgium cyclists we had just passed on the outskirts of town. Christina and Marc had had two very tough days covering some rough, hilly roads and were also looking for a comfortable bed so we combined forces and Christina with her excellent Spanish negotiated a substantial drop in price from the first quoted. We slept well.
Riding down the smooth part of Ruta 40, Argentina
Ripio on Ruta 40, Argentina
The next day we departed late again after talking at length with Marc and Christina. They have traveled extensively and through many of the countries we have been. It was good exchanging tales and experiences. Leaving we passed them in the main street. Christina had a flat tyre. They were not heading into a good day. The headwind that greeted us was severe. They had 90 kms of this but some reprieve was the road was smooth and new.
Monkey Puzzle trees before the Chilean border, Paso de Pino Hachado
Our plan today was to ride to La Suizandina, near Malalchuello in Chile. It nearly worked. A ride on mostly paved roads but included a border crossing back into Chile. Paso de Pino Hachado at 2,800 metres was not high but it was sure cold. Small forests of "Monkey Puzzle" Araucaria Pines clung to the steep mountain sides. I remarked to Carol that they looked very similar to our Bunya Pines back in Aus but they appeared a little stunted perhaps due to the cold. With patches of snow and ice dotting the gravel road we were glad to reach the down side into Chile which was great. Fantastic paved sweepers heading down into a very lush green valley. The Chilean customs and immigration were located in a far warmer place than the Argentinean border post however both customs and immigration forgot some important papers we needed to complete. Having done these three times already we were on top of it all. The officials were too busy checking out the bike. It took a bit of time to get our message across but all was sorted in the end. This delay and the cold weather caused us to stay in Lonquimay for a night and we found a very pleasant hotel run by two mature ladies who could not do enough for us despite the language barrier. It was very cold but our three course meal plus a bottle of delicious Chilean red was ample to keep us warm under the weight of four blankets and a doona.
Near Lonquimay, Chile
La Suizandina is a Hosteria providing camping, cabins and rooms and was constructed by two Swiss bicycle riders Tom and Eva over the past nine years. We camped for the first time in this slice of Chilean beauty. Deciding to cook also, we purchased supplies from Lonquimay and ferried them the 45 kilometers through the one way (toll) Tunel Las Raices. Nestled between two volcanoes the scenery is nothing short of spectacular but this is becoming the norm down here and from what we can gather it gets better the further south we go.
Our campground at La Suizandina, Chile
Doing the dishes
We departed on a cold overcast day and headed west to do a loop around Park Nacional Conguillio which also has Volcano Llaima parked in the middle. The day deteriorated to rain and we stopped in Cunco for a break until the weather cleared. Tomorrow we tackle the border back to Argentina
Street dogs with cardboard kennels in Santiago, Chile
Enter your email address to receive updates to Ken and Carol Duval's trip story!
Recent Entries
Archives:
Archives:
Monthly
Archives:
Category
Announcements!
Next HU Events
NEW!

Aus NSW: Oct 31-Nov 2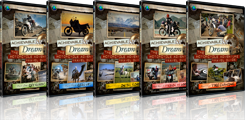 Cooped up indoors in crap weather? Binge watch over 20 hours of inspiring, informative and entertaining stories and tips from 150 travellers! Check it out at the HU Store! Remember to order them both and use Coupon Code 'BoxSet+' on your order when you checkout.
What others say about HU...
"I just wanted to say thanks for doing this and sharing so much with the rest of us." Dave, USA
"Your website is a mecca of valuable information and the DVD series is informative, entertaining, and inspiring! The new look of the website is very impressive, updated and catchy. Thank you so very much!" Jennifer, Canada
"...Great site. Keep up the good work." Murray and Carmen, Australia
"We just finished a 7 month 22,000+ mile scouting trip from Alaska to the bottom of Chile and I can't tell you how many times we referred to your site for help. From how to adjust your valves, to where to stay in the back country of Peru. Horizons Unlimited was a key player in our success. Motorcycle enthusiasts from around the world are in debt to your services." Alaska Riders

10th Annual HU Travellers Photo Contest is on now! This is an opportunity for YOU to show us your best photos and win prizes!
NEW! HU 2014 Adventure Travel T-shirts! are now available in several colors! Be the first kid on your block to have them! New lower prices on synths!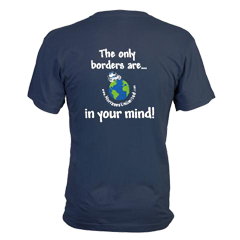 Check out the new Gildan Performance cotton-feel t-shirt - 100% poly, feels like soft cotton!

What turns you on to motorcycle travel?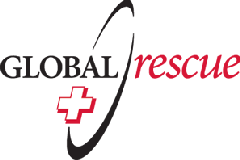 Global Rescue is the premier provider of medical, security and evacuation services worldwide and is the only company that will come to you, wherever you are, and evacuate you to your home hospital of choice. Additionally, Global Rescue places no restrictions on country of citizenship - all nationalities are eligible to sign-up!
New to Horizons Unlimited?
New to motorcycle travelling? New to the HU site? Confused? Too many options? It's really very simple - just 4 easy steps!
Horizons Unlimited was founded in 1997 by Grant and Susan Johnson following their journey around the world on a BMW R80 G/S motorcycle.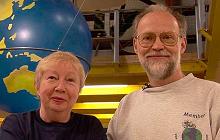 Read more about Grant & Susan's story
Membership - help keep us going!
Horizons Unlimited is not a big multi-national company, just two people who love motorcycle travel and have grown what started as a hobby in 1997 into a full time job (usually 8-10 hours per day and 7 days a week) and a labour of love. To keep it going and a roof over our heads, we run events (22 this year!); we sell inspirational and informative DVDs; we have a few selected advertisers; and we make a small amount from memberships.
You don't have to be a Member to come to an HU meeting, access the website, the HUBB or to receive the e-zine. What you get for your membership contribution is our sincere gratitude, good karma and knowing that you're helping to keep the motorcycle travel dream alive. Contributing Members and Gold Members do get additional features on the HUBB. Here's a list of all the Member benefits on the HUBB.
Books & DVDs

All the best travel books and videos listed and often reviewed on HU's famous Books page. Check it out and get great travel books from all over the world.

MC Air Shipping, (uncrated) USA / Canada / Europe and other areas. Be sure to say "Horizons Unlimited" to get your $25 discount on Shipping!
Insurance - see: For foreigners traveling in US and Canada and for Americans and Canadians traveling in other countries, then mail it to MC Express and get your HU $15 discount!
Story and photos copyright © All Rights Reserved.
Contact the author:
Editors note: We accept no responsibility for any of the above information in any way whatsoever. You are reminded to do your own research. Any commentary is strictly a personal opinion of the person supplying the information and is not to be construed as an endorsement of any kind.
Hosted by: Horizons Unlimited, the motorcycle travellers' website!
You can have your story here too - click for details!