July 31, 2010 GMT
Caribbean Beaches and Mud Baths
July 2010 Update Colombia Venezuela
Early morning, and grey clouds moved in quickly hiding the blue sky on the day we planned a boat ride to neighboring islands. The vessel 'Alcatraz' departed 45 minutes late, cruising across the calm bay waters passing the old fortified entrance of Cartagena. Islas Del Rosario and Playa Blanca on Baru was our destination today.
Guided package tours are not our favored form of sightseeing and this one did not endear itself. The first stop was on Islas Del Rosario where numerous boats jockeyed for mooring posts as they unloaded hundreds of tourists. This is a very small island struggling to deal with the sheer numbers disembarking. Tidal enclosures displayed several types of marine animals but this was an extra cost. Choosing not to participate, preferring to do a short walk around the island, returning to the boat to wait for our fellow passengers.

Fort leaving Cartagena

Our boat moored at Islas del Rosario

Carol checking out the local seafood

Carol, Rose and Mark getting ready to board the Alcatraz

Next stop….Playa Blanca had a larger beach, was also very crowded but could cope better with the tourists. We were ferried ashore on overloaded punts and then proceeded to open air restaurants for a seafood lunch. Rubbish was a bit of an issue on the island however the beach was very popular with numerous women offering massages, selling snacks and souvenirs. While Carol, Rose and Mark enjoyed a swim, I was badgered by a local woman who insisted on giving me a massage which was politely declined several times explaining I already had a travelling massager with me. The soothing ride back had us falling asleep before we reached Cartagena.

Playa Blanca

Overloaded punt

Off loading the tourists at Playa Blanca

The rubbish

Playa Blanca

Rose and Mark taking the punt back to the Alcatraz

Sweet seller on our boat back to Cartagena
The next few days were spent sight seeing in both the old and new cities of Cartagena with our preferences definitely tending towards the restoration efforts made in the old city. The variety of door knockers, floral displays from windows and balconies combined with bright colour schemes on the houses really made it a photographer's fun parlour. The finally for the walking tour was the Museo del Oro Zenu which displayed the ever abundant gold artifacts crafted by local Indians centuries ago.

Beach and high rises apartments in the newer part of Cartagena

Newer Cartagena

The Clock Gate or Punta del Reloj in Cartagena

Great knockers

Beautiful restored buildings with colourful flowers

Part of the old town wall in Cartagena

Old town wall from another angle

More colourful restored buildings

So many interesting door knockers

Around every corner was another beautiful street with colourful buildings

Old town Cartagena

Narrow streets

Some of the gold on display in Museo del Oro Zenu

Another sunny day and onto a local bus for an organized tour… this time to El Totuno, a volcanic mud cone some 60-70 km away. This was a bit of a love/hate thing for the men and I was surprised at Carol and her sister's enthusiasm to immerse into this gooey, grey sludge…maybe they thought it was the fountain of youth!! Mark was far smarter than me by refraining in this indulgence preferring to play photographer. To say the least I found the whole thing quite distasteful. This goo oozing from the bowels of the earth was impossible to move around in despite efforts to swim, walk or even stand. The body appeared to be completely suspended and trying to paddle to the edge was impossible so when exiting the numerous slimy bodies that surrounded you pushed and shoved you to a rough ladder so scrambling out was possible. My expression indicates my distaste for the whole exercise. People queued on the edge waiting patiently to enter. Many worked the mud into their faces and hair not realizing how difficult this stuff is to remove. Fortunately there was a large lake close by where mud smothered bodies dived in to remove the glue-like substance. Local women offered to scrub you down plus, on removal of your soiled swimmers, cleaned them also.

The very crowded El Totumo mud volcano

Ken not enjoying the experience!!

These pre 16 year olds have been coming here daily for over a month. Then they were pre 60 years old!!! Someting is working.!

Carol said there was no way she was putting her head/hair in the mud!

Stairs down the mud volcano

Even this guys beer was covered in mud!!

The lake where you can clean up with the help of some local ladies

The return journey included a lunch stop on a beach. Superb fish and salad with sweets purchased from local venders hawking through the restaurant.

Our fish lunch

Local sweets

Still removing mud from orifices we had not cleaned at the lake the day before we headed to another beach destination however we needed a rest from the local transport and rode to Taganga which was just past Santa Marta further north along the coast. Rose and Mark once again joined the locals on a small bus. Traffic in Colombia is easy and generally we have few problems. The road was in excellent condition however we needed to ask directions in Santa Marta for the route over the hills into the small bay of Taganga. Carol's investigative work located a small Hostal with secure parking so accommodation was already booked and we were well established in the cool surrounds of Hostal Moramar by the time bus dropped Rose and Mark off at the door.

Hostal Moramar in Taganga
Taganga is popular for both local and international tourists but is small enough to feel very relaxed. Feeling far more energetic than me, Rose, Mark and Carol hiked over the hill into the next bay returning to say the beach was a far better option to the one in front of Taganga. The shores were lined with seafood restaurants and there were plenty of venders and hawkers vying for the tourist dollar.

The next bay to Taganga had a nicer beach
On local transport once again we jumped back over the hill to Santa Marta for a day's sight seeing. It was hot and steamy walking the souvenir shops and street/beach stalls but nothing really took our fancy so we headed back to Taganga mid afternoon only to be caught out by a tropical storm while exiting the bus. This forced us to take cover in a small store on the water front where local street dogs also sought refuge from the deluge. On recommendations from our Hostal owner and guide books, dinner was wood fired pizza at A La Vista, a very small café near the beach.

Beach front in Santa Marta

Afternoon rain storm in Taganga

Even the local dogs where trying escape the rain

Pizza at A LA Vista

Beach at Taganga

Esplanade Taganga

On a boat this time to the next bay

View of the next bay

Very eager ice-cream seller but not sure how the swimmers will pay!!

Sand dog!!

Plenty of local sellers on the beach

Our farewells to the Hostal staff were completed early the next day before returning to Cartagena. While replenishing our drinking water supplies back in Cartagena the heavens opened up again. So cool in the tropics after it rains.

Saying our farewells to the owner of Hostal Moramar

Village on the way back to Cartagena

These houses looked flooded now so what would they look like in the wet season

Far right lane just for motorcyclists is toll free at all Toll Booths in Colombia

Rain in the streets of Cartagena

Rose and Mark trying to stay dry

The following day was designated a rest day after the busy time in Taganga but in the evening after reassurances from the Hotel staff we ventured into the streets of the Old Town to attempt some night shots of the fantastic restoration work.

Night shot of Cartagena

Cartagena

Cartagena

Cartagena

Then the following day more walking of the old town always searching for that perfect shot… So many choices with colours varying depending on the time, light and shadows. Did we say it was hot?? … so frequent cooling liquids were the order of the day.

Walking through the clock tower gate

Coloured balconies

Artwork in one of Cartagena's Museums

Cartagena

Bright hand made bags

Horse and cart for the tourists

Blue and yellow were very popular house colours

Cooling down with an ice cold beer

Then all too soon time was up… Rose and Mark were packed and gone…. Some how I think they wished they could have continued a little longer in Colombia but their next stop was Mexico and for sure this would also be a highlight of their brief venture into the Americas.

Wet eyes all round

The helpful ladies at Hotel San Roque

Hotel San Roque had been our home on and off for some days probably weeks however it was time to bid farewell to our hosts. Although we did say our journey would have us back in Cartagena early in September. Our planned stop for the night was Riohacha, still in Colombia but this was to be our last town before we entered Venezuela. The day's ride was hot and we experienced serious vapour lock in the fuel tank which I could not understand. The breather hose on the cap remained extended and no blockage could be located however I became adept at lifting the tank bag and undoing the cap thus releasing the pressure…. while riding!!!

Departing Hotel San Roque
The following day a closer inspection revealed the problem…..a small brass pipe inserted into the cap where a broken plastic extension existed to hold the breather pipe had come adrift. Forcing the brass insert further in blocked all chance of the breather pipe doing its intended function. A quick glue job with JB Weld and all was fixed. We also completed a service at a small lubricantes. No problem doing the job here and staff were ever so helpful providing cool drinks and rags without our asking. The chores done, it was time for some sight seeing.

Novel way to move a broken down small bike

Bike service in Riohacha

Riohacha is a small fishing village but also had a significant tourist flow. The beach and coconut palms were very well maintained and locals celebrated birthdays and other social events along the shores. The heat and humidity was very apparent and our choice of Hotel (Hotel Jepirachi) provided air-conditioning which was much appreciated in the hot steamy nights.

Beach party in Riohacha

The bank of speakers

Wide beaches

Esplanade Riohacha

Palm trees everywhere

Street venders

The Venezuelan border crossing lay ahead today. Efforts to obtain information on this country brought little return although we did have a contact from our friend Alex in Belem, Brazil. Also a Canadian biker (Greg George) gave us information about his ride across Venezuela and exiting into Colombia at our entry crossing. Maracaibo was our first stop and this large city hosted the Moto Club Zulia. We had been in contact with the President and were to ring him on our arrival but first the border crossing.

Farwell beautiful Colombia

Immigration went very smoothly however no customs/aduanes could be located. Carol returned from immigration with the same answer I had obtained from a local guy who spoke English. The Customs Office was a few miles down the highway…. "You can't miss it"… A prominent building appeared and yes this was the place…but it was closed. A Police Officer manning a small booth at the front of the building indicated for us to just knock on the glass door… this did not raise anyone… so our friendly Policeman pulled out his cell phone and rang the Office. Patiently waiting at the front as instructed a guy appeared in a singlet, long pants and bare feet. He remonstrated and pointed to a small sign on the counter "Cerado Sabado y Domingo" (Closed Saturday and Sunday). It was Saturday. I queried this saying immigration was "abierto" (open) but customs closed on weekends????? We looked shocked and disappointed and said OK….we will return to Colombia…a much better place as they are open on weekends. No idea what changed his mind but he asked for our documents and subsequently processed our papers giving us the necessary temporary import permit. Expecting some sort of after hours "fee", we asked how much and the reply was "nothing"… Welcome to Venezuela. We thanked him enthusiastically and bid him farewell returning to the Policeman to also thank him for his efforts.
The road to Maracaibo was concerning as we had heard from various reports that "banditos" frequented this area but generally only at night. Very old, large USA cars lurched down the highway around us belching clouds of black smoke. Lucky gasoline is cheap as most was blown into the air unburnt. These old cars were in a rather unroad-worthy condition in contrast to many very new cars that sped along way above the speed limit. Housing along the highway was conservative and painted brightly. Reaching the city limits mid afternoon we were surprised at the lack of traffic and after a couple of missed turns due to one way streets we found our accommodation which was unfortunately booked out. Carol's research however had located another next door but was a little more expensive and up market to our normal Hotels but after the ordeals of the past few hours we paid the money and lapped up the luxury.
After Skype calling Maximiliano the President of Moto Club Zulia, we were collected in the evening by car and taken for a night tour of the city. Our plan was to stay a few days in town and when we asked if he knew the location of a secure cheaper Hotel, our host mentioned he had a penthouse which was currently under renovation but still had a functional bedroom, bathroom and kitchen we were welcome to use if it suited. Our needs are simple and his offer was gladly accepted. Sunday (following day) there was a gathering of the bike club at a recreational parkland where we enjoyed breakfast and meeting several club members. The array of late model sport bikes was impressive as we enjoyed great conversation and camaraderie.

Bikes of Moto Club Zulia

Moto Club Zulia members

With Maximiliano, President of Moto Club Zulia

View of Maracaibo from the penthouse

Looking down from the penthouse

Bay views from our window

More sight seeing the following day as Max collected us again in his car and drove us to see where Venezuela's wealth was generated. Oil drilling on Lago de Maracaibo a short drive from the city dominated the day with these 'mechanical chickens' working around the clock. The pumps were located on both land and water and no security existed around them as we inspected several operating plants. Gasoline and diesel is very inexpensive in Venezuela…cheaper than water in most places. We believe under the current exchange rate it was costing us less than US$2 to fill our 34 litre tank…

Lago de Maracaibo was full of oil rigs

Mechanical Chickens were everywhere in this area

The road called us again as we joined Max on his near pristine Africa Twin. At Dabaiuro almost half the distance to our intended destination we stopped to bid him farewell and share a cold drink before finishing the short ride to Coro. Many thanks Max and his club for their warm hospitality and friendship.

Max on his Africa Twin

Thank you Max

Hostal Tun Tun owned by a French/Venezuelan couple (Damian & Norko) looked very appealing in the hot afternoon sun. Secure parking, air conditioning, kitchen and a very friendly host. Coro was a very quiet town, safe to move around in at night with plenty of small restaurants, museums and buildings from the colonial days. This was a change to our surrounds in Maracaibo which were considered unsafe to walk after dark.

Courtyard inside Hostal Tun Tun

Hostal Tun Tun owners, Norko and Damian

Sight seeing in Coro was easy… Flat earth, little traffic, and early on we found a small tourist office who gave us a map…Will let the pictures tell the story.

Helpful Tourist Information in Coro

More bright coloured buildings

Local Museum

Colonial bed in the Museum

Courtyard in the Museum

Restored colonial building

Museo de Arte Coro

Coro

Peninsula de Paraguana is a sand isthmus jutting out into the Caribbean and provided a pleasant ride the following day without luggage. Trees were almost non existent and wild donkeys scarpered across the road frequently to graze on the lush grasses. They were far more street wise than their Argentinean relatives and rarely caused us concern. Sand on the narrowest section of the peninsula often swamped the road and appeared to be a never ending battle to contain. Beaches were occupied by local tourists and the warm day had us looking for frequent cool drinks. A light snack at Adicora and we headed back to Coro through the dunes that edged the road. Due to the lack of trees and the open sandy plains, wind was a real issue and obviously caused a lot of the sand movement.

The sand often tries to overtake the road

Beach on Peninsula de Paraguana

Wild donkeys

Roadside hammock sales
Another warm day greeted us and we were reluctant to leave the cool courtyard of Hostal Tun Tun. Although the ride planned was not a long distance we were warned that the road over the mountain to Puerto Colombia was very narrow and twisty. This advice was not wrong; with the surface in a reasonable condition, care was still needed due to the dense forest not allowing the sun to dry the road. We entertained a couple of small busses and cars in both directions and only just had enough room to get by.

Narrow road to Puerto Colombia

Dense forest engulfs the road

Crossing a small causeway near Puerto Colombia

Reaching the beach town we opted for a more up market Hotel due to the secure parking available. Hostal Colonia was in the main accommodation/restaurant area but was a little ways from the beach.

Outside our first room at Hostal Colonia

More brightly painted houses

Very narrow streets slow the vehicular traffic as pedestrians also used the tight corridors. After crossing a small causeway and a short walk we reached the beach. An extremely popular venue with families enjoying the surf and long sandy bay… Must have been vacation/holiday time judging by the volume of tourists. Returning from the beach we opted for a cool shower before heading off for dinner however a plumbing problem caused the shower water to flood the kitchen area of our small cabana. Our hosts tried in vain to get the waste flowing but failed so we were moved to another room which did not have a kitchen. The beach was so inviting we stayed another day before exiting on the twisty mountain road back to the highway.

Beach was very popular

Sunsets were worth waiting for

Crowds enjoyed the view

Fishing boats filled the small river

Other boats ferried tourists around

Interesting beer cans

Old bus
Our straight road was short-lived as once again we moved into the coastal hills to reach Colonia Tovar, a German flavored village nestled in the cool mountains above the coastline. The steep climb was just as entertaining as the exit from Puerto Colombia with the German architectural influence becoming very apparent on the approaches to the village.

Leaving Puerto Colombia

Steep twisty road to Colonia Tovar
The village streets were steep and narrow with tourist busses struggling to maneuver. Our early arrival gave us ample time to walk the array of shops, hotels and restaurants. Locating suitable accommodation in our budget was difficult and the Residencias Grunner Park was probably our most expensive in Venezuela. Although the buildings were very German we failed to see many European faces with the general population looking mostly Venezuelan, olive skinned and dark haired.

Our German style hotel

The main plaza in Colonia Tovar

Sign post

Colonia Tovar

The night became quite cool, almost cold and we found it difficult not to sleep in the next day. However, our departure to the coast commenced early realizing the cool temperatures of the hills would abruptly end on the Caribbean coast.

On the road towards the coast

View to the coast

Our Venezuelan map was a little obscure at this time and we often needed reassurance from locals for directions. Riding down to the coast brought warmer weather as expected plus a huge increase traffic. After negotiating the towns and cities the coastal road traffic was almost non existent. Several quiet, pristine beaches tempted us to stay but we pushed on reveling in the road conditions.

Banana vendor along the road

Coast views

Road was sometimes close to the coast

and other times cut inland

Another beautiful beach

Thick forest either side of the road

Dirt section

Where our map indicated the pavement stopped and the dirt road began we still enjoyed a new concrete surface…Finally it finished but the soil track was hard packed and our speed only slowed marginally. The dirt only lasted around 10 kms before the pavement swept us along once more. By this time we had by-passed Caracas however ominous dark clouds moved in much quicker than anticipated and then dumped their cooling contents as we struggled to get our rain gear on. Moving a little faster we searched every little village for accommodation as more black clouds gathered around us. Finally we found a very dilapidated motel in Clarines where we hastily unloaded the bike before the next deluge reached us. After the cloud burst we took a closer look at our surrounds and noted this would have been quite an impressive establishment at some point with all of the rooms accessing a very large pool (50 m x 25 m). Sadly economic pressures reduced the building to almost ruins and the pool to a stagnant pond. There was only one other room occupied that evening.

Most nights our room looked like this after washing sweaty clothes

Our hopes to reach Cumana were washed away the previous day by storms but only a short ride the following day allowed us to reach this large port city. Carol's research also located a couple of likely prospects for accommodation with secure parking however we got tangled up in the one way streets before we located Hotel Astoria. A windowless room with a small air conditioner beside the door provided some respite from the heat. The hot air from a row of these small a/c's was dispensed into the hall-way come bar, come pizza restaurant with this heat then being converted to cooler air by a larger a/c. Enquiries with management about street safety in the evening brought a swift response of 'no it is not safe' so we were in lock down mode and captive of the pizza menu and bar for the night. This did not disappoint us as the pizza was excellent.

Our room at Hotel Astoria
Our meanderings through town the following day located the ferry port to Isla de Margarita, with the time table prominently displayed near the ticket seller's window. Cumana was hot and steamy as well as busy. A couple met at our Hotel the previous evening asked us to join them for lunch at their beach house. What a difference a sea breeze makes and we hoped the Hostal we had booked at Juan Griego on Isla de Margarita enjoyed the same winds.
The ferry departed around 9.00 am the following day. By the time we had boarded the sun was blazing away and our full riding gear was not helping to cool us. With the bike secured we raced to the huge air conditioned lounge to cool down. The vessel was probably more a ship than a ferry and the crossing was extremely smooth and with flat screen TV's playing current movies, there was little chance of Carol getting ill. All too soon we left the comfortable seats, rejoined the bike and charged out onto the busy roads of Isla de Margarita.

One of the many ferries to the Isla de Margarita

On board our ferry

Air conditioned lounge was most welcoming
GPS Carol worked her magic and soon we moved along the paved but dusty roads to the northern side of the island reaching our accommodation, Hostal El Caney with daylight to spare. Our Canadian host and Peruvian wife allayed any fears we had of moving around at night venturing through the busy streets in search of a good seafood meal. Our stay on this international tax haven looked very good.

Rooms & kitchen area at Hostal El Caney
Posted by Ken Duval at July 31, 2010 12:45 AM GMT

Enter your email address to receive updates to Ken and Carol Duval's trip story!
Recent Entries
Archives:
Archives:
Monthly
Archives:
Category
NEW! HU 2015 Motorcycle Adventure Travel Calendar is now available! Get your copy now for some terrific travel inspiration!
HUGE, 11.5 x 16.5 inches, beautifully printed in Germany on top quality stock! Photos are the winning images from over 600 entries in the 9th Annual HU Photo Contest!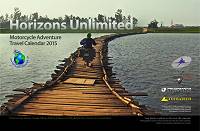 "The calendar is magnificent!"
"I just wanted to say how much I'm loving the new, larger calendar!"
We share the profit with the winning photographers. YOU could be in the HU Calendar too - enter here!
Next HU Events
NEW!

USA Virginia: Apr 9-12, 2015
Take 40% off Road Heroes Part 1 until October 31 only!
Road Heroes features tales of adventure, joy and sheer terror by veteran travellers Peter and Kay Forwood (193 countries two-up on a Harley); Dr. Greg Frazier (5 times RTW); Tiffany Coates (RTW solo female); and Rene Cormier (University of Gravel Roads).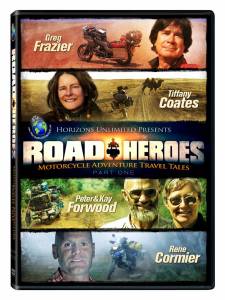 "Inspiring and hilarious!"
"I loved watching this DVD!"
"Lots of amazing stories and even more amazing photographs, it's great fun and very inspirational."
"Wonderful entertainment!"
Check it out at the HU Store! Remember to use Coupon Code 'HEROES' on your order when you checkout.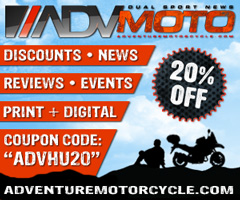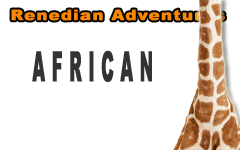 What others say about HU...
"I just wanted to say thanks for doing this and sharing so much with the rest of us." Dave, USA
"Your website is a mecca of valuable information and the DVD series is informative, entertaining, and inspiring! The new look of the website is very impressive, updated and catchy. Thank you so very much!" Jennifer, Canada
"...Great site. Keep up the good work." Murray and Carmen, Australia
"We just finished a 7 month 22,000+ mile scouting trip from Alaska to the bottom of Chile and I can't tell you how many times we referred to your site for help. From how to adjust your valves, to where to stay in the back country of Peru. Horizons Unlimited was a key player in our success. Motorcycle enthusiasts from around the world are in debt to your services." Alaska Riders

10th Annual HU Travellers Photo Contest is on now! This is an opportunity for YOU to show us your best photos and win prizes!
NEW! HU 2014 Adventure Travel T-shirts! are now available in several colors! Be the first kid on your block to have them! New lower prices on synths!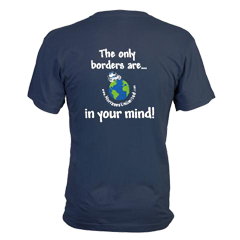 Check out the new Gildan Performance cotton-feel t-shirt - 100% poly, feels like soft cotton!

What turns you on to motorcycle travel?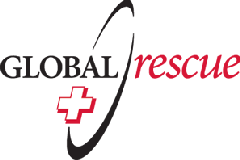 Global Rescue is the premier provider of medical, security and evacuation services worldwide and is the only company that will come to you, wherever you are, and evacuate you to your home hospital of choice. Additionally, Global Rescue places no restrictions on country of citizenship - all nationalities are eligible to sign-up!
New to Horizons Unlimited?
New to motorcycle travelling? New to the HU site? Confused? Too many options? It's really very simple - just 4 easy steps!
Horizons Unlimited was founded in 1997 by Grant and Susan Johnson following their journey around the world on a BMW R80 G/S motorcycle.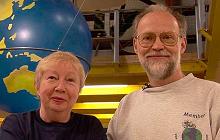 Read more about Grant & Susan's story
Membership - help keep us going!
Horizons Unlimited is not a big multi-national company, just two people who love motorcycle travel and have grown what started as a hobby in 1997 into a full time job (usually 8-10 hours per day and 7 days a week) and a labour of love. To keep it going and a roof over our heads, we run events (22 this year!); we sell inspirational and informative DVDs; we have a few selected advertisers; and we make a small amount from memberships.
You don't have to be a Member to come to an HU meeting, access the website, the HUBB or to receive the e-zine. What you get for your membership contribution is our sincere gratitude, good karma and knowing that you're helping to keep the motorcycle travel dream alive. Contributing Members and Gold Members do get additional features on the HUBB. Here's a list of all the Member benefits on the HUBB.
Books & DVDs

All the best travel books and videos listed and often reviewed on HU's famous Books page. Check it out and get great travel books from all over the world.

MC Air Shipping, (uncrated) USA / Canada / Europe and other areas. Be sure to say "Horizons Unlimited" to get your $25 discount on Shipping!
Insurance - see: For foreigners traveling in US and Canada and for Americans and Canadians traveling in other countries, then mail it to MC Express and get your HU $15 discount!
Story and photos copyright © All Rights Reserved.
Contact the author:
Editors note: We accept no responsibility for any of the above information in any way whatsoever. You are reminded to do your own research. Any commentary is strictly a personal opinion of the person supplying the information and is not to be construed as an endorsement of any kind.
Hosted by: Horizons Unlimited, the motorcycle travellers' website!
You can have your story here too - click for details!