May 31, 2010 GMT
Galapagos Wonders
May 2010 Update Ecuador Colombia
Departing Banos we filled with petrol and a strange vehicle that had caused a few highway problems on our way to Banos followed us into the garage. These brightly colored road trains are used in many tourist areas to show off the local sights.

Mini tourist trains travel the highways slowly
The ride was peppered with rain showers but nothing too significant so the wet gear stayed in the pannier. Today was the second time we bid farewell to Thomas and Astrid as we scrambled our way into the heart of Quito and they headed north to Colombia.
Entering the newer area of Quito we headed through a maze of one way streets to a Hostel recommended by several travellers and our guide book only to discover it closed. A change of owners it appears so we did our little routine until we found a small hostel that could accommodate the bike. Grinn House Hostel only had one double room, the remainder being dorms so it was our good fortune to score this comfortable abode. This area in La Mariscal, Quito's New Town, is full of hostels, travel agents, restaurants and bars and despite the time being off peak it was all very busy with tourists and travelers. Our plan was to scour all the footpath black boards for a cheap Galapagos boat. This took some time plus we also enjoyed catching up with a biker previously met in San Rafael, Argentina. Ricardo was entertaining a German couple, Holger and Anja who were riding much modified BMW 650 Dakars around the world. We enjoyed dinner with everyone and Ricardo's mother kindly gave us a ride back to our hostel late that evening despite the very foggy conditions.

Anja the overseer and guardian of tools

Holger, job done!

We spent several days in the New Town searching for a suitable boat that covered the islands we wanted to see, plus there was always socializing with Holger and Anja and of course bike maintenance. The 650 Dakars were getting quite a bit of attention but the R80 GS only needed an oil change or so we thought. After a brief inspection we noticed a hairline frame fracture just above the swing arm bearing. I wondered if this stress was caused by the collision with the car in Peru some months before as we had experienced some issues with the bearing afterwards. Ricardo escorted us to a TIG welder and the problem was sorted.
At a small Indian Restaurant (great food and music videos) we frequented near the hostel we finally made our boat decision on the Galapagos. The choice did not cover all the islands we wanted to see so we flew from the mainland a couple of days before our boat departed to visit one of the islands independently. Leaving the hostel for the airport way too early (expected rigid security checks) for our 8.30am departure we spent two hours waiting to board.
Landing at Baltra Airport (Galapagos) we paid our US$100 pp National Park entrance, collected our bags and rode an overcrowded (free) bus to a small ferry crossing (.50c pp) then a 45 minute bus ride ($1.90 pp) to Puerto Ayora on Santa Cruz. Here we purchased a return ticket to Isabella Is for $US50 pp. and departed about an hour later. The boat was open with a low roof and powered by two Yamaha 200 outboards. For two hours we battled and banged our way across open sea causing one pale faced backpacker to do some involuntary fish feeding. Carol was close to the same condition as we entered the calmer waters of the boat harbor.

Boat to Isabella Is

Overtaken by another very fast boat
Hotel owners offering accommodation and tours greeted us but all was pretty low key and we gladly accepted a ride from a hawker trying to convince us to stay at what was our preferred hotel. Hotel San Vicente was comfortable and close to most amenities. A guide who was giving a short local tour of the area asked us to join his party (for free). This was a great time to do a 'reconnoiter' of the island before our full exploration the next day. The brief tour covered all areas we had planned to see and still had us back at the hotel well before dark. The streets of Puerto Villmil (main village) were sand and the pace of life was pleasantly slow. We retired early after a fish dinner on the Plaza.

Streets of Isabella Is

Marine iguanas are everywhere

The following day we retraced our steps to the plaza and enjoyed a quiet breakfast before heading down to the beach. Penguins swam with sea lions close to shore and marine iguanas swam closer to the rocks eating moss above and below the water line. These reptiles showed little fear as we moved along the water's edge. Man-made constructions were also claimed by these very abundant reptiles. The dark volcanic rock allowed ideal cover and often we would stumble across several literally inches away from our feet. A lookout tower provided easy sightings of the penguins and sea lions fishing in the clear blue water close to shore.

White sand, blue water and a restaurant

More marine iguanas

Sea lions fishing

Penguins fishing

Marine iguanas on sentry duty

Showing no fear.. Carol that is!!

Caribbean scene with no people

Viewing platform

Moving inland, a boardwalk had been constructed through the islands of volcanic rock isolating pools of water which were a blend of rain and sea water. This allowed an environment rich enough to sustain the pink crustaceans desired so much by pink flamingos. The surrounds to us retained an unpleasant odor in the noon day sun, but these lanky pink birds reveled in the food supply. Here the marine iguanas also appeared much larger.

Where to go

Pink waters

Covered boardwalk

After a couple of kilometres, the boardwalk changed to a partially paved and dirt trail which led us to the Giant Tortoise Breeding Centre. Here five species of tortoise are bred to ensure the survival of all the separate lines. Isabella Island is volcanic and it appears the five volcanoes portioned the island and its resident tortoises causing them to develop in different directions so now there are five different species originating from the one line. Some of the differences are quite significant but just seeing the antics of these slow moving animals were enough entertainment for us. The size ranged from eggs, to hatchlings, to adults over one hundred years old. After a couple of hours we made our way back to the beach which revealed a scene void of life as the Marine Iguanas had all disappeared into the ocean. Must have been crowded along the shores at feeding time.

Hungry tortoise

Note different shell

One of 5 species on Isabella Is

ET's cousin

Very friendly too

Bit of shell banging here

A 6th species is discovered!!

Pink is beautiful

Cooling off

Hotel San Vicente
Departed Isabella Island after a 5.30 am rise we endured another banging boat ride back to Puerto Ayora on Santa Cruz. No sickness this time however as Carol digested the necessary precautions. Moored about 150 yards off shore we located our boat the Golondrina 1 which was to be our home for the next 8 days. Boarding we joined four people already on the vessel with another five arriving shortly afterwards. Our party of eleven received a quick briefing after lunch then we were escorted to the Charles Darwin Research Station for a rundown of the centre plus a close inspection of some of the residents.

Waiting for our boat

Golondrina 1

No shortage of these critters

Our guide talking to a local at Charles Darwin Research Centre

Lonesome George was one of the more celebrated residents as he is the last remaining tortoise of a particular species. He has quite the reputation of being indifferent to the ladies being offered as mates so at least his line can continue although a little blended. Unfortunately we did not meet him but had several close encounters with his distant relatives along with the land version of the iguanas. These reptiles were far more impressive a species in size and color than the marine iguanas. Returning along the shore road we were amused by a young sea lion and several pelicans attempting to feed off the scraps offered by the local fishermen as they fileted their catch.

Birds and sea lion compete for fish scraps

Santa Cruz is quite touristy in a modest relaxed way and the walk was not unpleasant in the cooler part of the day. Returning to Golondrina 1 we noted our schedule for the next day textured to a white board.

Day's itinerary
Our second day was more land based activities visiting some of the unique vegetation and volcanic formations plus receiving a brief history on the islands. The engines fired up just after lunch as we motored for 2.5 hours to Santa Fe Island. This rhythm promptly sent everyone to sleep. The clear waters and white sands of Santa Fe was the perfect antidote bringing everyone back to life. Snorkeling, swimming and beach walking, enjoying close contact with the native residents preceded an excellent dinner before the skipper upped anchor again and motored to Punta Suarez, Espanola Island where we anchored for the night.

Exhausting stuff this

Hope she doesn't fall off

Sea lions are always entertaining

Posing

Keep your distance

If they could talk

Receiving instructions

More lessons

There's a word for this!!

Get some sleep whenever you can

A 7.00 am breakfast and the dinghies were ferrying us ashore. After investigating one part of the island we moved to Gardner Bay for more exploration. Super day and will let the photos do the talking.

"All aboard" Punta Suarez Espanola Is.

Snorkeling Espanola Is.

Good swimmers

Blue Footed Booby

Nesting Albatross and Blue Footed Boobies

Male Marine Iguana colors indicate mating season

Posing for a post card

White sand turquoise waters and very tranquil

These are not pets

We go sun-up to sun-down

Overnight we hardly noticed our journey to Punta Cormorant, Floreana Island where once again we headed ashore after a 7.00 am breakfast. A big snorkeling/swimming day along with cave exploration and a unique mail drop/pickup service where you could leave a Post Card and the next person from your country collects and mails it to you. You reverse the situation if you found mail from your country. Sleep was easy to find that night.

Rushed breakfast

Unique Post Office

Friendly turtle

Sharks here. Don't want to be mistaken for a seal

Entering cave

Leaving cave!!

Fabrisio now speaking with a high voice!!

Another early morning walk, this time on North Seymour Islet then onto Baltra Island where today some guests departed after completing their tour but first one last impression of the birdlife.

Male Frigate birds

Frigate chick

Mating dance, Blue Footed Boobies

Maddie bidding farewell to Mum

Departing guests

More people arrived to replace our departing adventurers so while waiting we adjourned to the beach and enjoyed the company of a few sea lions. Just remember we arrived at the shelter first. The sea lions just moved in to join us.

Waiting for new guests. Friendly sea lions join us

With our new guests on board we motored to Bachos Beach on Santa Cruz Island enjoying a short swim/snorkel and a beach walk before the all night sail to Genovesa Island.

Bachos Beach walk

Genovesa Island was the most spectacular and most isolated island and well worth the journey. Again just enjoy the photos especially the Red Footed Booby. This bird is apparently the only webbed footed bird to nest in trees.

Genovesa Island

Very uncomfortable when it won't deflate

Daylight owl after a kill. Note feather in mouth

Nesting Frigates

Swim with sea lions

Rest with sea lions

Preparing to wash snorkeling gear

Sleeping sea lions

Red Footed Booby

Hiking over all types of terrain

From Genovesa we moved to the red volcanic landscape of Bartolome for a long climb to view the stark landscape before taking to the water again. Another swim and snorkel then onto Black Turtle Cove for a mangrove cruise to feed the mosquitoes… not really …thank you Mr. Rid!!!!! The shallow waters were abundant with turtles, rays and sharks. No swimming allowed here.

Still smiling after all those days

How many stairs did you say?

The view. Ours is the small boat!

Frabisio our guide and photographer

The gangs all here

Some boats are ships

Galapagos Penguins

Starfish everywhere

Ray and fish

Playful sea lion

That's us!

That's Ken.. he he he

Through mangroves

Turtle on the move

Back to the Golondrina 1 and more hard motoring to South Plazas Island for our last landing the following day. We were escorted for part of the journey by a pod of Pilot Whales, a fitting goodbye for our last long ride. Moored offshore we rose early for a 5.45 am pre-breakfast landing. Land iguanas inhabited this island and what a sight greeted us. The obligatory sea lions littered the beach and pathways showing absolutely no interest or fear as we stepped over them. The low vegetation revealed the brilliant colours of the iguanas and once again these generally skittish reptiles moved around us with no fear and complete indifference. Made it easy for photographs.
As we savored our last breakfast the Golondrina 1 motored back to Puerto Ayora on Santa Cruz where our bus shuttle collected us for the first leg of our return journey to Quito. Many thanks go to our fellow passengers for making this a great adventure plus a big thank you to our guide Fabrisio and the boats' ever helpful crew.

Pilot whales

Pilot whale

Land Iguana. Stunning colors

Land Iguanas were so docile

Baby sea lion asleep. Look but don't touch. How tempting.

Nic (AUS) & Maddie (UK/USA) last boat ride (ferry)

The pace of this journey was quite hectic compared to our normal rate and it was good to catch our breath a bit on returning to Quito.
Grinn Hostel who kindly looked after the bike in our absence had no vacancies so we moved to Residencial Calama 2 next door. Not as nice but it had a huge secure backyard for vehicles.
Shane and Nic a couple of Aussies from Adelaide who were on the Galapagos journey were camped up next door but their schedule was still full on as we bid them farewell on another excursion by bus.
Maddie an English girl now residing in the USA was an exchange student in Quito for the past 6 months and celebrated her time in Ecuador with the Galapagos holiday with her mother Caroline. Never seen to waste an opportunity we asked Maddie if she could show us the sights of Quito before she returned to the USA. Tramping through the old city Maddie's excellent Spanish came in handy and was a bigger bonus when we used the local bus system to visit the Equator monument. We have crossed this imaginary line a few times on our world travels but this area would have been the largest and most commercial. We were informed that where this monument was built is not quite correct and the real 00.0 is next door so we visited both land marks to be sure.
Thanks a million Maddie and see you in the USA…Maybe!!!!!!!!

Maddie the Guide walking the line

Straddling the line

Clear one minute cloudy the next

The real Equator

'Tumi' statue (maybe)

The sign says so!!!

We also caught up with Ricardo, Holger and Anja again, and also contacted a biker friend of Javier's from Dakar Motos. Guido owns Los Choris Café a very busy establishment serving excellent food and coffee.

Our street in front of hostel in Quito

The road beckons as we tackled the traffic out of Quito taking the highway north to Otavalo booking into Hostal Rincon del Viajero. Otavalo is a popular tourist destination renowned for its markets and a few other attractions, one being delicious fruit pies. Three back-packers from the hostel, Tammy (CAN), Yvette (CAN) and Carol (AUS) joined us for a small taste.

Ecuadorian Toll booth

Crossing that line again

Parked at Hostal Rincon del Viajero, Otavalo

Fruit pie!!!

Happy backpackers. Two Canadians and one Aussie

A ride out to Cotachi, Lago Cuicocha (crater lake) and Lago Mojanda took up most of the following day even though it was only just over 100 kms.

Main Plaza in Cotachi

Nice coffee and brownie here

Largo Cuicocha (volcanic)

Cobble stoned road to Lago Mojanda

Clothing worn by the local indigenous ladies was quite stunning, white embroidered blouse and long dark colored woolen skirts, with the men defined by shin length pants, a dark blue poncho and a small felt hat.

Traditional clothing Otavalo

An early departure for us at 9.20 am as we tackle the border into Colombia from Tulcan to Rumichaca/Ipiales. We have no real plans on a border crossing day as the time involved is an unknown.
Amazingly the exit took much longer than the entry into Colombia. We believe it was a computer issue. There was a road quality difference in Colombia with a rougher surface and a few potholes slowing our progress. Ipiales was chaotic in the afternoon with a maze of one way streets clogged with cars, trucks and two wheeled vehicles. Our mission was an ATM to get some local currency plus check out a church with a claimed sighting of the Virgin Mary in the mid 1700's. The church, (The Santuario de las Lajas) in recognition, was built in the 1920's + against the rock wall where the sighting occurred.

The Santuario de las Lajas

Note rock altar where the image was sighted

Inside church

With so many side trips we only reached Pasto on our first day taking an early stop as the skies darkened around us. Pasto again was busier than we would have liked with the 5.00pm traffic adding to the difficulty of locating accommodation. Fortunately our friends on the Triumph side car had emailed us weeks earlier advising a convenient hotel which was ideal although it was a little convoluted getting there.

Great riding and great road

Plus great scenery

Colorful trucks

Tough ride and a little dangerous

Onto Popayan the next day which, from all accounts, was a great place to stop and rest for a few days. The anticipated ride through the hills and mountains provided plenty of altitude and green scenery. The rain avoided us although there were traces where it had been. The highway was in excellent condition and the local traffic was very courteous compared to a lot of other South American countries. We made short work of the meager 260 kms arriving at Hotel Real Popayan which was another recommendation from our German friends. Close to town we began our exploration of these well maintained white washed buildings from the Spanish occupation. Dodging periodic storms almost every day we walked extensively around the city streets. Retiring early one afternoon before a storm we planned our route through Colombia…. well a loose route that would flex quite a bit.

White buildings of Popayan

Church in Popayan

White and wet after the storm

Another storm in Popayan

Pretty with the street lamps
Posted by Ken Duval at May 31, 2010 06:15 PM GMT

Enter your email address to receive updates to Ken and Carol Duval's trip story!
Recent Entries
Archives:
Archives:
Monthly
Archives:
Category
NEW! HU 2015 Motorcycle Adventure Travel Calendar is now available! Get your copy now for some terrific travel inspiration!
HUGE, 11.5 x 16.5 inches, beautifully printed in Germany on top quality stock! Photos are the winning images from over 600 entries in the 9th Annual HU Photo Contest!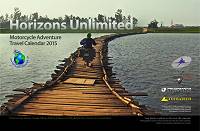 "The calendar is magnificent!"
"I just wanted to say how much I'm loving the new, larger calendar!"
We share the profit with the winning photographers. YOU could be in the HU Calendar too - enter here!
Next HU Events
NEW!

USA Virginia: Apr 9-12, 2015
Take 40% off Road Heroes Part 1 until October 31 only!
Road Heroes features tales of adventure, joy and sheer terror by veteran travellers Peter and Kay Forwood (193 countries two-up on a Harley); Dr. Greg Frazier (5 times RTW); Tiffany Coates (RTW solo female); and Rene Cormier (University of Gravel Roads).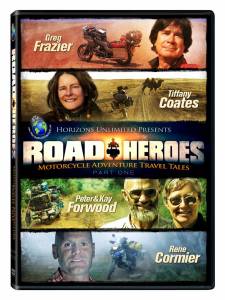 "Inspiring and hilarious!"
"I loved watching this DVD!"
"Lots of amazing stories and even more amazing photographs, it's great fun and very inspirational."
"Wonderful entertainment!"
Check it out at the HU Store! Remember to use Coupon Code 'HEROES' on your order when you checkout.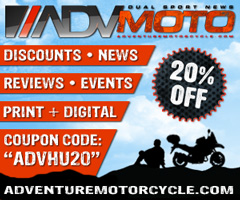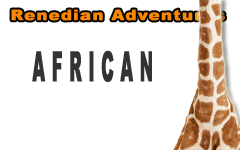 What others say about HU...
"I just wanted to say thanks for doing this and sharing so much with the rest of us." Dave, USA
"Your website is a mecca of valuable information and the DVD series is informative, entertaining, and inspiring! The new look of the website is very impressive, updated and catchy. Thank you so very much!" Jennifer, Canada
"...Great site. Keep up the good work." Murray and Carmen, Australia
"We just finished a 7 month 22,000+ mile scouting trip from Alaska to the bottom of Chile and I can't tell you how many times we referred to your site for help. From how to adjust your valves, to where to stay in the back country of Peru. Horizons Unlimited was a key player in our success. Motorcycle enthusiasts from around the world are in debt to your services." Alaska Riders

10th Annual HU Travellers Photo Contest is on now! This is an opportunity for YOU to show us your best photos and win prizes!
NEW! HU 2014 Adventure Travel T-shirts! are now available in several colors! Be the first kid on your block to have them! New lower prices on synths!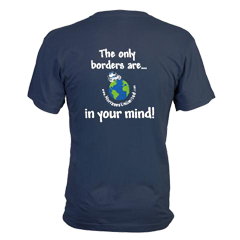 Check out the new Gildan Performance cotton-feel t-shirt - 100% poly, feels like soft cotton!

What turns you on to motorcycle travel?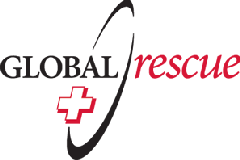 Global Rescue is the premier provider of medical, security and evacuation services worldwide and is the only company that will come to you, wherever you are, and evacuate you to your home hospital of choice. Additionally, Global Rescue places no restrictions on country of citizenship - all nationalities are eligible to sign-up!
New to Horizons Unlimited?
New to motorcycle travelling? New to the HU site? Confused? Too many options? It's really very simple - just 4 easy steps!
Horizons Unlimited was founded in 1997 by Grant and Susan Johnson following their journey around the world on a BMW R80 G/S motorcycle.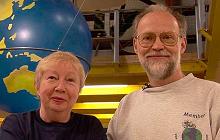 Read more about Grant & Susan's story
Membership - help keep us going!
Horizons Unlimited is not a big multi-national company, just two people who love motorcycle travel and have grown what started as a hobby in 1997 into a full time job (usually 8-10 hours per day and 7 days a week) and a labour of love. To keep it going and a roof over our heads, we run events (22 this year!); we sell inspirational and informative DVDs; we have a few selected advertisers; and we make a small amount from memberships.
You don't have to be a Member to come to an HU meeting, access the website, the HUBB or to receive the e-zine. What you get for your membership contribution is our sincere gratitude, good karma and knowing that you're helping to keep the motorcycle travel dream alive. Contributing Members and Gold Members do get additional features on the HUBB. Here's a list of all the Member benefits on the HUBB.
Books & DVDs

All the best travel books and videos listed and often reviewed on HU's famous Books page. Check it out and get great travel books from all over the world.

MC Air Shipping, (uncrated) USA / Canada / Europe and other areas. Be sure to say "Horizons Unlimited" to get your $25 discount on Shipping!
Insurance - see: For foreigners traveling in US and Canada and for Americans and Canadians traveling in other countries, then mail it to MC Express and get your HU $15 discount!
Story and photos copyright © All Rights Reserved.
Contact the author:
Editors note: We accept no responsibility for any of the above information in any way whatsoever. You are reminded to do your own research. Any commentary is strictly a personal opinion of the person supplying the information and is not to be construed as an endorsement of any kind.
Hosted by: Horizons Unlimited, the motorcycle travellers' website!
You can have your story here too - click for details!