March 31, 2010 GMT
The Ride North
March 2010 Update Argentina/Chile/Peru
The 1st March and our trek north began around midday as we said our farewells to everyone on the farm. There was a lot of activity as Nick was organizing construction of a doorway from the second bedroom onto the verandah accessing the pool and asado. The small farm house had received many improvements over the past couple of years plus the farm had also progressed significantly after thousands of hours of hard work despite drawbacks due to difficult weather. Everything from unseasonal snow, hail, frosts, storms and severe winds had battered the farm over the past few years. Kevin and Lorraine were putting in some hours on the farm and Carol had been working the kitchen… Me!! .. Still tinkering with the bike!!!
We bid John and Annette farewell along with their recent crop of helpers and retraced our steps from a week ago doing the long straight road to San Luis. It is along this road that we noticed the 'Free WiFi' signs every 5 kilometres. Amazing that the state of San Luis had installed this facility along the highway yet the neighboring wealthy state of Mendoza (huge wine industry) had a very poor internet service. We detoured along a minor road stopping for fuel and a cool drink at La Toma. The ride was very hot and we could see several distant storms however we pushed on well into the evening reaching the small village of Villa de las Rosas around 7.45 pm. A little day-light remained when we booked into our accommodation after the tourist office gave us an unmarked address... an old house with extra rooms and a flourishing garden. There was also a shed for the bike… all this and only one block from the main Plaza. This town was very close to San Javier where we stayed with Karl and Ilona from Buenos Aries just a week earlier. It was school holiday time then and the area was crammed with tourists. School had now resumed and the area was almost deserted. We ventured to a pizza restaurant and in the space of two hours were the only sit down customers. The only other custom was 3 or 4 takeaways. Carol struck up a 'Spanglish' conversation with the young owners who indicated the busy holiday season was over and they were now planning their own holiday. The intensity of this small window of cash flow dictated the standard of the holiday which must have been quite good as they were planning a drive up to Bolivia. They had two children, a three year old and a baby and both expressed a fear of child/baby kidnapping which we had heard very little of in our time in South America other than spasmodic news items. Sadly this couple found it a very real threat while travelling. The storms brewing in the area came to head the following day so we extended our stay planning our route north as the rain pattered on the iron roof.

Nice room with a little garden in Villa de las Rosas

Departing along Ruta 14 to Mina Clavero proved slow but pleasant and after a light lunch at Dean Funes pushed further north on the 157 crossing over to Termas del Rio Hondo, a town we enjoyed on a previous Argentinean ride. This time however the area had experienced severe storms and the campground (previous stay) was almost a swamp after the rains. We chased hard roofed accommodation as the sky threatened again booking into Hotel La Loma after doing several circuits of the town. We spent a couple of nights in Rio Hondo although we did not tackle the thermal pools this time as the air a little too cool to be jumping in and out of hot pools. Strange as this was summer. This town was also very quiet, as the school children were back in class. Restaurant owners and staff touted loudly for our custom as we walked past.
We reached Rosario de la Frontera around lunch time the next day. Here we met up with the families who helped us after our November crash. It was fantastic to meet them all again and for them to see us fit and healthy after our ordeal. We enjoyed Martha's hospitality again who wanted us to stay longer than our original plan. Our evening meal was 'humitas' something like 'tamales', a boiled corn husk parcel of masa harina (corn meal dough) with fresh corn, sautéed onions, spices and sometimes goat's cheese. A really delicious, traditional, native South American food. The grand children Alexia, Emiliano, Anabella and Abbey joined us with their mother Rossana. Julio and Carolina with their children Isolina and Maximiliano arrived a little later. Plenty of laughs and good cheer despite our language difficulties.
Dr Luis Asrin joined us the following day at a local coffee shop and he was very pleased to see us in far better shape than our departure a few months earlier. He informed us about a book he had written a few years earlier for medical terms/conversations translated from Spanish to English. We were very interested and he gave us two copies. These we felt could be used to great advantage in Hospitals in tourist areas and we knew of many after our travels in South America. We bid farewell and extended our warm thanks for his help and friendship over the past months. Julio and Carolina then organized a picnic lunch (freshly made empanadas) on the way to Hotel Termas just a few kilometres outside town. This old hotel (1880) was being restored to its former Spanish glory and still functioned despite extensive renovations taking place. Some of the items in the old building were impressive and was museum like in its displays although a lot of things were still in use. The old lift really impressed us.

Feshly made empanadas

Picnic lunch with Carolina, Julio and family

The grand old Hotel Termas

Old cash register in the large dinning area

This lift really impressed us

The doorways lead to individual hot baths

We bid our Argentine family an emotional farewell riding north along the very familiar Ruta 9 past San Salvador de Jujuy to Tilcara. Departing a little later than usual, the ride was quite a bit slower than normal despite the good road as we reminisced our long stay in Argentina and all the friends we had made. La Posada Hostel our previous accommodation on our way south with Markus last November (just prior to the accident) had a spare room once again. A grand old Spanish home… very nice… so we extended our stay another day… I don't think we wanted to leave Argentina. That night we enjoyed another musical night at the same busy plaza restaurant visited last November. The countryside and surrounding hills looked much greener after the rain and we noticed the weather was getting considerably cooler as the days got shorter.

Another musical night in Tilcara

La Posada Hostel

Our hosts at La Posada

March 9th we packed the bike and headed towards Chile bidding our hosts farewell and thanking them for sharing such a fine old house. Our last day in Argentina greeted us with a beautiful blue sky. As we flashed by Purmamarca we took one last photo of the Hill of Seven Colours and climbed steadily along a road (Ruta 52) we had ridden some three times before. The pass Altos del Morado at 4170 m was clear as a bell and we descended to an amazing sight….. Salinas Grandes was under water. The light was not ideal but we could imagine beautiful reflections in the mirror like surface perhaps later in the day. Pushing west the steady climb towards Paso de Jama began again as we dodged errant llamas crossing the highway. They appeared to have more road sense than kangaroos however and kept well out of way as we flew past. The climb to the Argentinean border post was entertaining as waving drivers of several old Citroens cruised by at a leisurely pace. Obviously a rally of sorts but when we arrived to complete our Argentinean exit papers several more vehicles were parked and continued to arrive, some carrying stickers of very familiar Australian locations. Our final exit from Argentina was busy with the Citroen procession but our border officials were pleasant and efficient. Paso de Jama was as spectacular as ever and rates as one of the best passes to ride. Not as twisty as some Andean passes but a long, deceptive climb. The sky was clear, but it was very cold and windy at the top and we bid farewell to Argentina marveling again at the long straight descent into San Pedro de Atacama. However this was much easier than the reverse ride, a long straight climb that slowed the old R80 immeasurably.

Hill of Seven Colours, Purmamarca

The twisty road to Altos del Morado

Salinas Grande under water

Dodging llamas

Some of the old Citroens

Familiar place names on this one

Many had overheating problems climbing Paso de Jama

Papers processed for Chile at the entrance to S P de Atacama was much easier than our last encounter (exit). This small adobe village was a likeable place despite its touristy atmosphere and walking the dusty streets was easy. Our hostel had a small kitchen which allowed us to cook meals and we were lucky enough to meet up with a fellow traveller from Mexico. Miguel riding a new Yamaha Tenere was among the many motorcycle over-landers we had met in Buenos Aries this year and he relayed his continuing adventure. Bolivia was his next destination and his departure the following day via some serious desert riding towards the Salar de Uyuni sounded inviting. This route was particularly difficult so a 4x4 was hired to carry his luggage and also act as a guide as the tracks were numerous and getting lost out there was not unheard of due to the lack of signage. We had met several travellers who had done this journey who said the scenery was spectacular so we rose early and bid him farewell hoping to hook up with him in Mexico. It would have great to join him but we had other roads to ride.

Outside our hostel in San Pedro

The streets of San Pedro and volcano in the distance

Cactus lined church roof

Courtyard parking

Before our departure on the 11th we decided to pass on one of Dr Asrin's books to the local Medical Centre. San Pedro de Atacama was a remote tourist village receiving thousands of English speaking travellers every year and the book we felt could be well used in such an environment. We conveyed our message as best we could and photographed the hand over. After leaving Rosario de la Frontera I had taken the time to read this book and believed this was an excellent tool in the medical field when so many English speakers were travelling through South America. Our destination today was Antofagasta, a short ride through the mountainous dunes to the coast of Chile. This city played a major part in the 2010 Dakar being a start finish point plus the 'rest' day city. Our target was not so much the city but a point a little further south called 'Mano del Desierto'. A rather famous landmark in Chile that would rate well in Australia being 'the land of many giant things'. After an easy 75 km ride on Ruta 5 the next day we came across our monument in the sand and began taking the mandatory photos…. I must say it was quite an impressive sculpture with several tourists stopping to take photographs.

Handing over Dr Asrin's book

Mano del Desierto, Hand of the Desert

One of the fingers

After shooting way to many pictures at odd angles we motored back to Antofagasta and negotiated our way through the city to Ruta 1 following the coast north to Tocopilla. A south easter was blowing hard and this assisted us almost as a tailwind. The mountains of sand edged into the rugged coast and volcanic rocky out-crops prevented the prevailing Pacific Ocean eroding the coastline. Just north of Antofagasta we crossed the Tropic of Capricorn symbolized by a couple of huge green stone archways. We ventured closer to the water's edge at Mejillones and had a fresh fish lunch which was probably a bit overpriced by our standards. Small mines dotted the route and the scenery justified our venturing away from the main Ruta 5. Dozens of small fishing villages struggled against the elements and we marveled at their resilience. At Tocopilla we were due for a service so we asked our Hotel owner where we could locate a lubricantes. A great system where we buy the oil, complete the service and go. Generally, the owners/staff are very helpful and these guys sell their oil much cheaper than garages and often dispense name brands from 200 litre drums. This also includes transmission oils so when we need to buy 2.3 litres for the engine and 1.3 litres for the gears we were not left with a surplus to carry or leave behind. The 'dirty' business done we headed up the coast a little further watching sea lions frolic close to shore and fisherman diving for sea urchins. We stopped to watch the sea lions and noticed thousands of sea urchin shells under our feet. Wow!!! They must have huge reserves of these along the coast to sustain this type of harvesting. We saw this several times along the coast on our way to Iquique.

Tropic of Capricorn

Lubricante shop in Tocopilla

Coast road

We had the odd tunnel or two on this route

One of the small towns along the coast

Sea urchin shell

Our researched Hostel recommended in the guide book was booked out. This does not happen often but today's travellers tend to book ahead on the internet. We do not do this as there is no guarantee that these places can give us secure parking. Quite often when we ask places if they have secure parking they answer in the affirmative and then we arrive on our 'monster'… they cannot accommodate the bike as it will not fit through the door!! We rode the streets a few blocks away, asking for prices and the necessary safe parking until we found a suitable place. A little more than we expected to pay but the facilities were very nice. Our hosts directed us to a nearby supermarket where we bought dinner from the bain-marie. I was adventurous and bought a serving of seafood paella and Carol some chicken and chips. The paella was delicious!!!! …. What can be said about chicken and chips???? Iquique has a well-organized esplanade and a very pleasant evening was enjoyed as the sun set over a calm Pacific. As the light faded rows of street lights took over illumination of the foreshore. People walked jogged and cycled well into the night.

The road ahead

A little off road excursion to the waters edge

Some long straights

The road cut into the sand dunes

Giant Coca Cola can as we enter Iquique

Sunset in Iquique

After a hearty self-catered breakfast we were on the road early to Arica, another dry, coastal city in the Atacama Desert, receiving around 30 minutes of rain per annum. The ride along the coast as well as the smooth highway through the mountainous dunes was a real tonic. Sunny Days Hostel is owned by Ross a New Zealander and his Chilean wife. He has created a pleasant retreat for travellers and the great breakfast shared with guests in his home is an excellent way to meet people from around the world. We enjoyed a couple of days there using the bus system to get around savoring the local sea food cuisine along the waterfront. Very obese sea lions swam close by enjoying the scraps tossed in by the fishermen and we watched experts remove the 'cherry' from sea urchins ready for the nearby markets. The sheer volume of fish also attracts birds and a train engine parked as a tourist attraction seemed to get more than its fair share of guano deposits.

Geoglifos carved into the hills on the way to Arica

The road climbed from the top of the dunes to the green valley below

Statues in the desert

Coca Cola advertising is everywhere

March 2010 was turning into a big month of 'goodbyes' as we moved north to the Chile/Peru border. Although we had exited Chile several times, this time was quite different and tedious. After queuing at the immigration window we were advised a form needed to be purchased and completed. Finding the salesperson/office for this was a bit of a task however we eventually located a lady who was swabbing the floors of an upstairs café. She moved behind the counter and we parted with a few pesos and returned to the immigration window with our form. The exit took some time which is not usually the norm. Maybe there were more issues with the Peruvian border than the Argentine one. Entering Peru also took some time as the bike documents were completed by a rookie whose typing skills bordered on snail pace to non-existent. He was being taught by an expert who quite often snatched the key board away from him to complete certain sections because of his student's apparent lack of skill and knowledge. It took over an hour in the noon day sun to complete the motorcycle entry papers. Meanwhile Carol remained with the bike and entertained questions from people travelling in both directions. We covered just over 200 kms today due to the long border crossing and only reached Moquegua by late afternoon. This was helped somewhat by a two hour gain due to a change in time zones. The road through the desert was windy and sand had blocked sections of the highway. We turned off into Tachna to increase our Peruvian Soles (cash) and rejoined the highway marveling at the government's efforts to reclaim the desert. Beside the highway blocks of land (sand) had been subdivided and people were making efforts to plant trees and plants. Small huts acted as storage sheds or even scant accommodation as they struggled to stop the wind from blowing too much sand away. Closer to Moquegua reward for these efforts could be seen with thriving farms and a very green ecosystem hugging the highway.

Ross and his wife at Sunny Days Hostel

Owners at our central accommodation, Hotel Limoneros (Moquegua), advised that the streets were quite safe to walk so after a tasty pasta dinner, we roamed the well-lit streets way past midnight. Before we ventured out again the next day our friendly hosts gave us a fresh fruit juice. We sipped the cocktail as humming birds buzzed the flowering garden in front of us. Narrow boulevards with even narrower sidewalks created a pleasant although somewhat cramped town centre. There were plenty of restaurants and cafes and older restored buildings still retained their place amongst the newer, more up market dwellings. The town centre/plaza had a fountain with manicured lawns, flowers and park benches which encouraged the odd tourist to take a few photographs.

The pretty Plaza in Moquegua, Peru

Museum in Moquegua

Departure the following day was preceded with another fresh fruit juice from the owner and once again we were joined on our long verandah with the fast moving humming birds. Sand, sand, sand and more sand greeted us as the road heading northwest following the coast line although it was still too far away to see the surf. After our collision with a car in October 2009, Peru was not our favorite place to ride. Drivers tended to make late erratic moves without indication. Larger vehicles often pulled out to overtake flashing their lights in warning forcing us off the road. The pecking order was…"size rules" so we were constantly watching the oncoming traffic for strange maneuvers or even flashed warnings. More farming was evident in the open sand plains although the more established appeared closer to the major towns and cities. Arequipa is a huge city, in fact the second largest in Peru and traffic buried us from the moment we entered and it wasn't even peak hour. We used the SAG system several times as signage was minimal and rode the one way streets and detours in circles until a Police Officer controlling a detour lent a helping hand. Police were prevalent everywhere directing traffic. We found "Home Sweet Home" a popular hostel, but unfortunately it was full. It was in a busy narrow one way street and I had parked on the footpath. The owner escorted Carol past me to a neighboring un-named property with half a dozen comfortable rooms. We selected one and parked the bike in their kitchen. This was originally the a car-port. The lady of the house organized a fresh sandwich for a late lunch and we enjoyed the tranquility in the small garden after the earlier traffic pandemonium.

Village on the way to Arequipa

Traffic police woman with a large cowboy hat in her little tower

Arequipa dates back some 470 years and the buildings are remarkable in their preservation. Speaking of preservation this city is also the home of 'Juanita' the frozen sacrificed girl located on the nearby volcano of Mount Ampato. There are several other frozen sacrificed bodies from the Incan era but 'The Ice Maiden' remains one of the most famous and well preserved.

Buildings around the main Plaza in Arequipa

Spanish architecture

Also we visited Santa Catalina Convent, a private Monastery closed to the public until 1970 (almost 400 years). It has been restored and rebuilt after several earthquakes. We were told that it would take around 1 to 2hours to see this city within a city but at our usual pace we took some 4.5 hours taking hundreds of photos of the fantastic buildings, restoration and art. There was plenty to see and do in town and Carol had taken a liking to Peruvian jewelry on our previous visit (2009) and the search was on again to find a pendant with the perfect combination of colours … at the right price. We came close to a decision but alas the price…or was it the colours… were not quite right…

Inside the Santa Catalina Convent

Brightly painted

The Convent was like a village inside a village

Our long day at the monastery was enough to entice us to a little sleep in on Monday but with a bit of a push and shove we made our way down to the Camilo Markets. Now we all know markets sell everything but Camilo was really special. The range of fresh produce, meats, sea food, fruits, vegetables, grains, cheeses, breads, sweets, juices, clothes, crafts plus all types of manufactured items impressed us. A row of ladies selling fresh fruits juices beckoned us closer and restaurants turned over a huge volume of food on the mezzanine floor. Buskers danced and sang through the aisles, an amazing place full of smells, colours and energy. In the evening after a wood fired pizza we watched footpath artists using pressure-pack paint cans work their magic on canvas. Brilliant pictures done in minutes to an appreciative audience.

The little garden at our hostel in Arequipa

The busy Camilo Markets

Great fruit and vegetable displays

Many different types of potatoes

Arequipa's volcanoes cut into the cool blue sky as we departed the next day. Our target town today was Cabanaconde which was situated in the Canyon de Colca, home of the Peruvian condor. The early plains were dissected with small stone fenced farms, some flourished and others struggled through what appeared to be lack of water. The paved road was in excellent condition as we climbed into the surrounding mountains. Vicunas roamed the high plains behind the protection of fences and government laws. Altitude deprived the bike of oxygen and it struggled due to the steep climb and we were overtaken by fast moving people movers (diesel belching vans). The breeze cooled near the top as we caught up with the tourists, a quick photo and a very fast decent to the little town of Chivay. We considered staying here but the sun was still high. Paying our National Park entrance fee on the outskirts of town we also resisted the temptation of some local ladies directing us to a nearby restaurant. At this road junction the road turned to dirt and appeared to skirt the canyon towards Yanque. Potatoes were being harvested along the side of the road which alternated between loose gravel to smooth compacted sand. Climbing higher, tunnels took the track away from the cliff edge. The condor viewing point was very quiet, no tourists this late in the day. We did a quick reconnoiter hoping to judge a good vantage point for our return early the following day.

The sceney on the way to Cabanaconde

Potatoes waiting for collection

Terraced valley

One of the tunnels on the road to see the condors

Many small causeways

Cabanaconde was a very quiet little village. We expected a few more tourists but we think most stop over at Chivay before making the early morning drive to the condor viewing platform. Backing the bike into a small cobble-stoned alley-way we secured lodgings at Hostel Pachamama close to the Plaza. This place was colorful and had atmosphere plus our host spoke excellent English which made organizing everything easy. All good plans ….. went out the window the next day as we quietly wheeled the bike out of the parking bay. It felt a little heavy and hard to push…flat tyre!!! Our host offered for us to catch a bus out to the Condors but we declined and set about removing the offending nail and repairing the tube. Job done it was too late to see the early rising birds so we walked the village enjoying the quiet life and sights making plans to see them the following morning. Construction was big on the agenda with numerous buildings gaining extra floors. Construction methods concerned us and work place health and safety issues seemed of little concern in what is probably a volcanic and earthquake zone. Farming was still the dominant work completed by both women and men. Aged water canals carried millions of litres each day to the flourishing crops on the outskirts of town.

Our hostel in Cabanaconde

Our very colourful room

No tyre problems the following day as we heading out to the viewing platform on the edge of Canyon de Colca. Road-works created a bit of a challenge but we arrived early with few other sightseers experiencing the cool up-draught which was expected to bring the condors. The local craft ladies were setting up their stalls and eating breakfast as we greeted them with a smiling 'Buenos Dias'. Their traditional clothing was finished with cute hand-made hats which Carol considered unsuitable attire for the bike.

A windy wait for the condors

Local women with pretty hand made hats

Finally the condors soar

A few more tourists had arrived by mini-buses before the first condor swooped up from the ledges below. Our positioning was a lucky guess as they appeared to be soaring up on the thermals from just below us, spiraling higher then dropping down to take a closer look at us before flying away to the west. At one point there were three directly out from us however they did not linger as the pickings were a little light on around us. An entrepreneurial type would have placed a carcass on a nearby ledge to attract them and keep them closer to entertain the hundreds of tourists jostling for photographs. It was still an interesting spectacle but after an hour of no sightings we considered it time to leave. It was almost 11.30 am and there were still tourists arriving expecting to see them. We arrived shortly after 7.00 am.

That was our road in the distance hills

Backtracking to Cabanaconde we skirted the town and immediately began climbing a steep graveled slope. Carol kindly volunteered to walk ahead and take a few pictures as the bike lost traction in the washouts. Some days you wished the last tyre purchase was not so pavement orientated. Looking back we could see the organized farm plots around Cabanaconde, ahead we could see a snaking road cut into the mountainside. This could be an interesting day. We rode for some four hours through terrain that supported all types of farming to sandy tracks void of any life we could see. Traffic consisted of two cars and two old buses. The area saw little traffic that day although the surface was in quite good condition until near the end where road works amongst sandy hills caused a few sphincter moments. The area appeared to be given a lot of special treatment in regard to farm development and successful attempts at a variety of crops ate into the vast plains of sand. Irrigation channels were being forged into the barren dunes and more farmland opened. Many road improvements had commenced with stone based rubble being imported to stabilize the surface.

Part of the rocky section

Some sections were a little wet

The road winding into one of the many little valleys

The green valleys grew drier as we neared the coast

Great riding today

Stopping roadside for a drink and a biscuit

A sandy section before we joined the Pan American Highway

It was close to 4.00 pm before we stopped for a cool drink and gasoline at Pedregal Majes. According to our maps the road to Camana on the coast was paved but it was still a couple of hundred kms away. We set off looking into the sun once again marveling at the sand farming at the side of the road. Pushing a moderate headwind we reached the coast south of Camana after enjoying a twisty road through the dunes. A sea mist rolled in over the breaking waves and we vowed to stop as soon as suitable accommodation was sighted. The offerings along the coastal highway however were either too rough or too expensive so we ended up making it all the way to town in a fading light. We noted how warm it was on the coast after the high plains and our overpriced small room wasn't the best to cool down in but we were tired and after a fresh fish dinner at a nearby restaurant recommended by the hotel owner, we slept.

Our hotel in Camana

Peru is a mecca of ruins and we had seen some of the best already on our first visit but our next stop was the famous but very dusty town of Nazca. The road along the coast was again inspiring with the dunes being pushed further back with the ever expanding crops of the persistent farmers. Decaying fish and shell fish also dominated the breeze indicating a seafood industry. Thatched huts clung to the moving sands in front of recently farmed paddocks that edged the ocean. A muddy river from inland rains created a brown stain into the blue Pacific. Here the road left the coast and ventured inland through the high dunes then veered back to the windy coast at Chala, a small fishing village. As fast as we rode into Chala the road departed again for the dunes. Plenty of volcanic rock pushed out of the sand breaking the golden scenery. The road surface was excellent. This combined with minimal traffic and perfect weather made for good riding and we reached Nazca with daylight to spare. Just as well, as finding accommodation was a little prolonged but we were pleased with a new Hospedaje 'Casa Grande' not listed in our guide book. There was a convenient parking lot next door guarded by a large dog and a resident security guard.

Little huts in the desert

Muddy river entering the ocean

Oasis in the middle of the desert

The milk truck

Cement walls try to keep the advancing sand from taking over

The picturesque coastline of Northern Chile

As quick as the bulldozer clears the road the sand blows over it again

A rest day followed but the day after we were out and about eager to book our flight over the famous Nazca lines so we walked the small town and organized our itinerary for the next few days. Flights booked we chatted to a couple of bikers who had just completed the adventure and agreed it was worth the money. Returning to our hotel late in the afternoon we met Thomas and Astrid from Germany riding a Triumph Tiger sidecar doing what we two or three wheeled travellers do best…find a place to stay with secure parking. We were able to assist this time and directed them to our nearby accommodation. A small festival created a little bit activity in the town Plaza that evening and some ethnic music added to the atmosphere. Laughing children, despite protests from their parents, skidded around the terrazzo surface made wet and slippery by the overflowing fountain. The terrazzo revealed copies of the depicted animals etched into the Plains of Nazca.

A replica of the Nazca Lines Spider at the main Plaza

Hummingbird replica

The main plaza in Nazca

Conversations with Thomas and Astrid had them convinced to join us on our flight over the plains the following day. Our 9.00 am bus was delayed until 10.30 am. After a short video at a hotel on the way we reached the airport only to be told of some lengthy delay. Our plan for an early morning departure to enjoy a smoother flight got blown away as we boarded our 6 seater around 12.30 pm. Astrid who was not a good flyer looked concerned but was determined to tackle the ride. The flight was over too quickly and I think a helicopter would have been a better choice of vehicle. Vision of all the lines and animals is possible but to reel off quality pictures is very difficult. The plane often banked sharply to give both sides a view of the formations below plus a brief commentary from the pilot or co-pilot accompanied. I expected a rougher flight imagining serious thermals to develop over the desert but these were minimal considering the time of day. Numerous tyre tracks over the plains surprised us.

Our plane

Some of the Nazca Lines

They call this a Trapezold or is it a UFO landing strip????

The Monkey

The Spider

The Hummingbird

View of The Tree below the tower. The tail of The Lizard can be seen on the bottom left running into the road.

Carol on board

The pilots and a map of the lines and drawings we were to see

Astrid was glad to get off the plane, Carol was fine

After the flight all we wanted to do was get to a place to see the lines at ground level and gain some idea how deep they were dug into the surface. This would have to wait however as the afternoon was taken up with a guided tour of some mud pyramids at Cahuachi. Glad we took the guided tour as the road out into the dunes was a web of tracks that led off in all directions. We were the only clients with the English speaking guide. The 'dig' and restoration was still in progress but what had been completed was still impressive. This settlement was just west of the Nazca Plains lines being separated by a water course that had been developed into a series of aqueducts. Our guide let us loose on the pyramid slopes to take a few pictures advising us not to remove anything and keep within the path boundaries. Thousands of pottery pieces littered the ground with the occasional sun bleached human bone but this did not detract from this impressive structure. The rough return track took us through the desert, past sand mounds littered with numerous human skeletons. We queried these and were told that the remains had been exposed by grave robbers who were generally looking for that perfect artifact that would give them a huge financial reward lifting them out of the depths of poverty. After their excavations nothing was returned (as they had found it) but left exposed to the elements. Our guide stopped and we ventured over to inspect a cluster of bones combined with clumps of long hair and clothing. Nothing has been done to protect these areas. A very sad sight when you consider these remains are probably over 1500 years old. Our last stop was the aqueducts and these really impressed us. Constructed thousands of years ago they remain active today, used and maintained by Peruvians as their primary water source. Our day finished bouncing along a rough track towards Nazca with the sun disappearing as a glowing white ball in a blood red desert sky.

The mud Pyramid at Cahuachi

Skeletons in the desert

Once we were out of the sand the track turned to mud

One of the aqueducts that was still used

Sunset over Nazca

A late start the next day, after a quick check on the bike we walked to a near-by museum. Museo Antonini had a great display of ceramics, pottery and woven cloths but the desert mummies were probably the highlight. Claims that the pottery from this area were unique in its gloss and vivid colours are justified and would rate as the best we have seen in South America. Only flash-less photography was allowed so our photos could not bring out the full colours and shine on the pottery. Cloth found with the numerous mummies remained in excellent condition despite the age and extremes of the desert. Our guide to the Cahuachi pyramids had explained the holes in the skulls as rope holes created by shaman to carry the decapitated heads around as a type of ornament. Out the back was a cool garden with an flowing aqueduct.

The heads in Museo Antonini

Some of the skulls were elongated

The pottery, gloss and colour, was the superb

The following day was another busy one as we rode out to the sandy tombs of Chauchilla. Leaving the highway, a sandy track greeted us for the last 12 kms. Plenty of traffic used this access and dust from the leading vehicles led us to the site. The sun blazed down as we parked the bike under a welcome thatched roof used for parking. Donning our hats we charged out into the heat. The somber remains of these ancient peoples slowed us however, and we wished the bones strewn through the desert around Cahuachi had received the same treatment. There were still a lot of bone fragments and pottery pieces lying around the numerous covered pits but here was a much better sight than at Cahuachi. Once again these exposed graves were caused by grave robbers and sadly this still occurs in some areas today.

The Lines of Nazca were just beyond this sign

Under the shelters were the tombs of the mummies

Either side of the pathway lay fragments of bone and pottery

Inside the tombs

Mummies, well preserved in the dry, sandy conditions

Next on the must do list was the Nazca Plains lookout tower situated near some lines on the Pan American Highway. Incredibly the 'Pan-Americana' when originally constructed sliced the tail off the lizard marked into the Plains of Nazca. The lines apparently had not been discovered when the first road was carved south and subsequently the reptile will always remain in two pieces. Amazingly, what appeared to be a flat desert plain from the air was a very rough, stony, undulating paddock. We parked opposite the tower paid our dues and climbed the stairs. As the hundreds of cars and trucks sliced through the dismembered tail we observed the intact markings. Close by was 'the tree' and 'the hand' although that second interpretation we could not see and agreed with a local lady who said it looked more like a frog!! We could just make out the dissected lizard but the geometrical lines were clearly visible in the distance.

Viewing tower beside the Pan American Highway

View of The Tree (on its side) from the tower. Not as clear as from the plane.

Returning to Nazca we headed to Hospital de Apoyo de Nazca where we delivered the second of Dr Luis Asrin's' books. This town with its huge tourist flow was an ideal place for this book (Spanish/English translation of medical terms and sentences). A late lunch with Thomas and Astrid and we planned our last touristy item on the agenda.
Dr Maria Reiche studied the Nazca Lines for some 40 years (from a ladder) and came to the conclusion they were linked to a pre Incan calendar. Theories abound about these lines and at the Hotel Nazca Lines there is a small cylindrical room where talks are given about her theories plus a telescope where we viewed a couple of planets including the rings of Saturn. Were we convinced of her theories? Not yet. We still have an open mind but after 40 years she must have found some truths. After five busy days it was time to say goodbye to the 'lines' and ride north.

We listened to the theories about the Lines and viewed the rings of Saturn

Copies of ancient images
Posted by Ken Duval at March 31, 2010 02:57 PM GMT

Enter your email address to receive updates to Ken and Carol Duval's trip story!
Recent Entries
Archives:
Archives:
Monthly
Archives:
Category
NEW! HU 2015 Motorcycle Adventure Travel Calendar is now available! Get your copy now for some terrific travel inspiration!
HUGE, 11.5 x 16.5 inches, beautifully printed in Germany on top quality stock! Photos are the winning images from over 600 entries in the 9th Annual HU Photo Contest!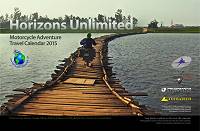 "The calendar is magnificent!"
"I just wanted to say how much I'm loving the new, larger calendar!"
We share the profit with the winning photographers. YOU could be in the HU Calendar too - enter here!
Next HU Events
Germany: May 14-17
Canada Ontario: Jun 18-21
Ireland: June 26-28
Colorado: July 17-19 TBC
Canada West: Aug 20-23
USA California: Sep 24-27
Aus Queensland: Sep 24-27
USA North Carolina: Oct 8-11
Aus Perth: Oct 9-11
Germany: Oct 22-25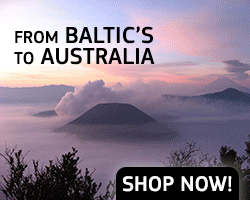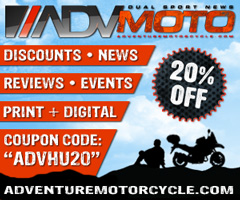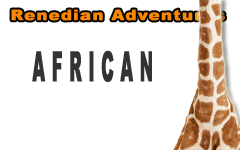 What others say about HU...
"I just wanted to say thanks for doing this and sharing so much with the rest of us." Dave, USA
"Your website is a mecca of valuable information and the DVD series is informative, entertaining, and inspiring! The new look of the website is very impressive, updated and catchy. Thank you so very much!" Jennifer, Canada
"...Great site. Keep up the good work." Murray and Carmen, Australia
"We just finished a 7 month 22,000+ mile scouting trip from Alaska to the bottom of Chile and I can't tell you how many times we referred to your site for help. From how to adjust your valves, to where to stay in the back country of Peru. Horizons Unlimited was a key player in our success. Motorcycle enthusiasts from around the world are in debt to your services." Alaska Riders

10th Annual HU Travellers Photo Contest is on now! This is an opportunity for YOU to show us your best photos and win prizes!
NEW! HU 2014 Adventure Travel T-shirts! are now available in several colors! Be the first kid on your block to have them! New lower prices on synths!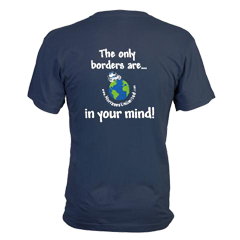 Check out the new Gildan Performance cotton-feel t-shirt - 100% poly, feels like soft cotton!

What turns you on to motorcycle travel?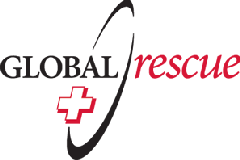 Global Rescue is the premier provider of medical, security and evacuation services worldwide and is the only company that will come to you, wherever you are, and evacuate you to your home hospital of choice. Additionally, Global Rescue places no restrictions on country of citizenship - all nationalities are eligible to sign-up!
New to Horizons Unlimited?
New to motorcycle travelling? New to the HU site? Confused? Too many options? It's really very simple - just 4 easy steps!
Horizons Unlimited was founded in 1997 by Grant and Susan Johnson following their journey around the world on a BMW R80 G/S motorcycle.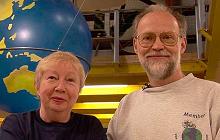 Read more about Grant & Susan's story
Membership - help keep us going!
Horizons Unlimited is not a big multi-national company, just two people who love motorcycle travel and have grown what started as a hobby in 1997 into a full time job (usually 8-10 hours per day and 7 days a week) and a labour of love. To keep it going and a roof over our heads, we run events (22 this year!); we sell inspirational and informative DVDs; we have a few selected advertisers; and we make a small amount from memberships.
You don't have to be a Member to come to an HU meeting, access the website, the HUBB or to receive the e-zine. What you get for your membership contribution is our sincere gratitude, good karma and knowing that you're helping to keep the motorcycle travel dream alive. Contributing Members and Gold Members do get additional features on the HUBB. Here's a list of all the Member benefits on the HUBB.
Books & DVDs

All the best travel books and videos listed and often reviewed on HU's famous Books page. Check it out and get great travel books from all over the world.

MC Air Shipping, (uncrated) USA / Canada / Europe and other areas. Be sure to say "Horizons Unlimited" to get your $25 discount on Shipping!
Insurance - see: For foreigners traveling in US and Canada and for Americans and Canadians traveling in other countries, then mail it to MC Express and get your HU $15 discount!
Story and photos copyright © All Rights Reserved.
Contact the author:
Editors note: We accept no responsibility for any of the above information in any way whatsoever. You are reminded to do your own research. Any commentary is strictly a personal opinion of the person supplying the information and is not to be construed as an endorsement of any kind.
Hosted by: Horizons Unlimited, the motorcycle travellers' website!
You can have your story here too - click for details!