June 30, 2009 GMT
Campo Grande to Belo Horizonte the long way
June 2009 Update
We stayed in Campo Grande for a couple of extra days on the invite of Rodrigo and Luciane. It was Rodrigo's birthday in a few days and it was bound to be a fun party. With Luciane we enjoyed more sight seeing around the city including Parque das Nacoes Indigenas highlighted with the sighting of a group of capybaras on the river bank. We enjoyed a pleasant night for Rodrigo's party at a very busy bar/restaurant with around a dozen friends. The night was cool and we arrived home only to continue our conversations to the wee hours of the morning. Our departure was delayed due to our late night/early morning but eventually we said our goodbyes and made the short distance (200 kms) to Agua Clara. A very busy town full of trucks and way too many speed bumps. An overpriced hotel and a poor breakfast saw us on the road early when we could not find the local internet open. It was 9.15 am and the Lan café was locked up with not a soul in sight despite listing opening hours from 9.00am till 12.00pm.

Night shot Main Plaza in Campo Grande

Wood pecker Parque das Nacoes Indigenas

Capybaras Parque das Nacoes Indigenas

Rodrigo and Luciane, hosts at Campo Grande

Rodrigo's cake
The road east was busy and we competed for space on the SP300 with many trucks. Our destination today was Bauru, just over 500 kms away. Here we were to meet members of the XT600 Clube of Brazil. This was to be the start of many special experiences with this Clube and its members in Brazil. It all began on our departure from Porto Alegre when Fagundes and Luciane posted a few words on their Clubs web site about the traveling Australians doing the ride of a lifetime. We were given access to the secure site and with the aid of web translating devices (and Fagundes) we contacted many members as we rode towards various cities and towns.
In Bauru we were met by Re and Coto on their XT660 who escorted us back to their house and…. gave us their bed!! OBRIGADO RE AND COTO. Our protests went unheeded and we were asked to stay another day as they had organized a BBQ with a few of the members the following night. It is difficult to move quickly in this country!! Neither Re nor Coto spoke English and our Portuguese is limited to a few words but our conversations never stopped with the aid of the web translating sites. In addition to the BBQ they had organized a radio and newspaper interview the following day with the possibility of a television story on the morning of our departure.

Turko, No. 9, Re and her Dad
On our first night we met a few of the club members including Turko who helped us immensely with the language barrier. Re's father also gave me a gift, a t-shirt bearing the number 9 and the name of Ronaldo a popular football player from what we believe to be the dominant club in the league here, Corinthians in Sao Paulo.

Re and Carol at Newspaper office
Needless to say the following 36 hours was a bit of a blur with so much happening. Re did not drive so Carol, Re and me as driver (!!!) tackled the streets of Bauru in their car attending to the interviews plus a little sight seeing on the way. The BBQ went off like a treat, plenty of laughs, good food and plenty of visits to the computer. Thank you Google Translator!!.

TV Reporter with club members
Before departing the next morning our television crew arrived for the interview. This was easy and we hoped they got the story right but the shooting was a bit of hard work. Glad we don't do this for a living. It was all good fun however as we watched several takes of the same dialogue trying to get the perfect sound and shots. Finally our hosts escorted us out to the highway where we bid farewell to what was a fantastic time with some beautiful people.
Arriving in Sao Paulo on Saturday was a little daunting and our contact in the XT600 Clube could not be reached by phone when we arrived. GPS Carol had plan B at hand though and we headed towards our hotel of choice recommended by Fagundes and Luciane. We made a couple of errors due to the one way streets system but it was never a major problem. The area was a bit dodgy but we had secure parking for the bike and the room was clean. We posted a few words on the XT600 web site and we received a reply almost immediately from Caipira (Paulo) who wished to meet up with us the next day.
Sunday was the perfect day to see a few of the sights of Sao Paulo. The streets were relatively quiet as Paulo drove us to the Japanese markets. There is a large Japanese population in many of the major cities in Brazil. A special indigenous Sunday service was in full swing as we moved quietly through the Metropolitana da Se Cathedral. Near the cathedral we saw what we thought was a noisy demonstration but it was only a movie in production.

Japanese dolls at Sao Paulo markets

Ken and Paulo Metropolitana da Se Cathedral

'Demonstration' for movie set
The busiest area though was the city markets with street vendors vying for trade from patrons walking to the Mercado Municipal. Inside this huge building was a large variety of retail shops. The majority of our time was spent at the fruit and vegetable sellers who gave free taste tests of the large variety of produce on sale. We met a young Japanese girl at one fruit stand who spoke excellent English and had just arrived in Brazil after four months in Australia. She was with her brother and a couple of Brazilians. Paulo shook his head and laughed at the situation as we shared a noisy conversation about Australia and Brazil. The day finished with dinner at Paulo and his wife Carolina's house. A great day and introduction to Sao Paulo.

Fruit and Vegetable stand at Mercado Municipal

Cheeses and meats at Mercado Municipal

Good hot coffee, Mercado Municipal

Ice cold beer, Mercado Municipal
The next day our planned visits to museums had to be postponed as they were closed on Mondays. However the evening became a serious social event when we followed Paulo to the Clubs local bar/restaurant through serious peak hour traffic to meet up with several riders and also to enjoy a grilled fish dinner. A very good night of food and fun with some great people. The next day we caught the metro into the city to catch a couple of Museums returning around 4.30 pm before the peak hour and also to pack.

XT600 Club Members at Almeida, Sao Paulo

Fish with extras at Almeida, Sao Paulo

Famous Sao Paulo hair dresser (XT Club) gives Ken lesson
Showers greet us in the morning and Paulo meets us at around 11.30am to play guide down the mountain to our next encounter with some XT600 Clube people from the Santos/Sao Vicente area. Our route out of the city in the poor weather was difficult and our gratitude to Paulo that he took the time to do this for us is immense. We commence the journey on the Imigrantes Highway then change to the more scenic Anchieta Highway which was an unbelievable experience in the rain. So many trucks combined with the poor weather slowed the traffic dramatically. Also there were numerous speed restriction signs with cameras and everyone was obliged to obey. In fine weather, no trucks and no speed restrictions this road would be superb!!

Departing Sao Paulo in rain

Watch those speed signs and radars
Paulo all but took us to our destination….OBRIGADO PAULO…. But we met up with another member Parada who kindly offered to takes us to the home (in Sao Vicente) of our host, Judika and her children Diogo and Karen. Judika also vacated her bed to accommodate us…. OBRIGADO JUDIKA…..Despite the inclement weather our sight seeing and social life did not take a backward step. We had an informative tour of the Hydro-electric Power Station followed by a club party in our honour. We were presented with XT600 Clube Tshirts with our names printed on them and had so many laughs, heard so many stories and made many new friends. We were interviewed again by a local newspaper and a lot more sight seeing around town. Santos was one of the first cities established in Brazil by the Portuguese so there was plenty of history in the area.

Marcau, Eduardo, Marcela and Ken Hydro-electric Plant

Generators at Hydro-electric plant

Our own XT600 Clube Tshirts

All the boys!!!

And all the girls!!!

Bona and Judika share the fun

Beach Sao Vicente from chair lift




Beach Sao Vicente
Our last day culminated in a BBQ at Marcau and Patricia's house with many of the members. A TV crew arrived for an interview and a huge number of photos were taken as we struggled to say goodbye to everyone. It was so hard to leave. The cameras rolled for a short while as we road with the club then we headed out along the highway with a few of the member to ensure we did not get lost. WOW… what a fantastic time we had in Santos/Sao Vicente.

TV Interview… was very funny

The Goodbye Party

Marcau and Tatu

"Follow that camera"
Due to our late start plus a little tiredness we could only make it to Sao Sebastiao but Eduardo from Santos gave us a good cheap place to stay. The road along the coast was a beautiful ride with plenty of hills and curves. The coastal scenery slowed us down often as we peered through the forest onto beaches and islands below. A quality Brazilian breakfast began the day which made the ride to Paraty an easy affair. The weather was getting warmer as we swept through the curves along the hilly coast line. The tourist office advised there were 400 pousadas in Paraty and this was the low season. Had to be a bargain somewhere and we found it with 40 Rs per night and the place was empty for three of the four nights we were there. This is a very touristy place which has a beautiful old town where vehicles are banned along the narrow cobbled stoned streets. We loved this town despite the touristy aspect and will let the pictures tell the story.

Breakfast at Sao Sebastiao

Views along coast road to Paraty

Beach and harbour coast south of Paraty

Beach coast road south of Paraty

Old Town Paraty

Old Town Paraty

Cobbled streets Paraty

Boats for charter to Islands from Paraty

Charter boats with old church, Paraty

Cobbled road with Restaurant tables Paraty

Ceramic Tiled advertisement, Paraty

Riverside dwellings, Paraty

Restored buildings, Paraty

Excellent restoration, Paraty

Night scene, Paraty
Our stay included a boat ride through islands but the weather got a bit too cool for swimming so we just sucked in the scenery and relaxed.

Our boat, Turbo 1

Deck of Turbo 1

Moored for lunch

Our passengers returning to Turbo 1

Plenty of variety in boats for charter
Ever northward bound we reached Angra dos Reis where we met up with our next contact in the XT600 Clube. Edilson (Guerra) who works for Petrobras about 20 kms north of Angra dos Reis, had also been in contact with us for some days and it was great to finally meet him, his wife Marcia and their children. The often spoken phrase in Brazil 'my home is your home' was heard once again. Despite our language difficulties we had plenty of conversations as Guerra's English was much better than our Portuguese. Our stay was once again so busy and included a motorcycle meeting at a Ten Pin Bowling alley on the first night where we met many of the local members. The following day we had an escorted tour of the Petrobras Port followed by a trip to a small Indigenous village. It was a very rough track getting up the mountain but the area commanded beautiful views of the bay.

Beach resorts north of Paraty

Bikers from Angra dos Reis

Guerra showing us the Petrobras wharf facility

Guerra and Marcia with Petrobras worker on wharf

Indigenous singers and dancers

Dancers with band and family

Indigenous women

Crafts
In the evening we met a local family for snacks and a drink that we joined the following day for a boat ride across the bay. The weather and seas were kind to us and around noon our skipper moored the boat off a small beach to enjoy a little seafood snack followed by a short walk to Guerra's local seaside club house for a late lunch. The day culminated in bike ride to where another related club was celebrating its anniversary.

Winter is not so hard!

Our hosts for the day. Fantastic!!

Guerra with son

"Come in the waters not cold"

Our boat for the day

Beachside restaurant and bar

Seafood snack

Texting friends in Argentina about how tough it is here!!

We are not comfortable riding at night in foreign places however in Brazil our rule has been broken many times but only when we are with local riders or residents. The evening was spent talking to many bikers with a similar dream and held us up as a motivating force. This admiration does not sit well with us as we are just ordinary people who ride a slightly different road. We gave out many stickers and cards to enthusiastic riders and had our photo taken until we were worried about suffering 'flash blindness'!!! The night was not late however and we were motivated the next day to make the ride to Rio de Janeiro early.

Our hosts however had prepared a beautiful feast for lunch and had invited several guests over to enjoy the time. Many stories and photos again before we said to Guerra and Marcia about our concerns of arriving in Rio in the dark. Saying goodbye is always hard when you have made new friends but eventually we left around 2.30pm. We followed Guerra's instructions through Rio and all flowed along nicely until we hit a detour.!!! It all went a little pear shaped then but it was Sunday and the roads were quiet and with the GPS 'alias Carol' working overtime we found our small hostel.

Preparing lunch, a family affair! Guerra, Marcia and son

The ladies having a little travel dream

Saying goodbye is always difficult
We were in contact with some XT members in Rio also but we had a few things to do first like laundry and obtain oil for a full service on the bike. Could not believe how difficult it was to find suitable gearbox oil. Not many BMW's here I know, but gearbox oil for cars should be everywhere. Somehow I do not think this item is changed too frequently here. On our second day in town, at around 2.00pm we met Vulcanico (Carlos) from the XT Clube. He was with a young girl Karita riding a GSX F 750 Suzuki who offered to show us the sights of Rio de Janeiro. How good was this!!!
We took off towards the airport as Karita was an airline pilot and Carlos shared her passion of planes. Now Carol and I also enjoy the sight of planes and Carol mentions often the days of 'pre Ken' of her and her friend watching these big metal birds fly to distant lands. I have also flown in some interesting planes such as DC 3's and numerous smaller propeller planes over the years, even to the point of having my first flying lesson. It was still a bit of a surprise however when we allowed through a security barrier at the end of the runway to watch very closely the landing and take-offs of the domestic airlines. It is something we enjoyed very much however.

Plane watching in Rio de Janeiro
Added to this adventure was the spirited riding of Karita. No doubt about it she could ride, splitting the cars on the run and weaving her way to the front of the queue at the red lights. Now the R80 and Carlos's bike Super Tenere 750 are somewhat wider than the slim sports bike so keeping her in sight took some skills. We chuckled with Carlos about these events as he is a retired gent like myself and has a far more relaxed riding style however we smiled and remembered when we were 'young'.
Our escorts took us to their favorite bike shop Tekno Point in the afternoon and we met the owner who promptly wheeled the bike into the wash bay and a young lad set about scrubbing the last few months grime and insects off. This took a bit of time and when finished I was allowed to attend to the service. It was good to work on a clean bike and the cleaning lad was a great help in speeding up the operation. Winter sees an early sunset even in Rio and our ride back to the hostel was in darkness. We extend our thanks to the bike shop for their help and especially the bike bath. They also came to the rescue when the gear box oil I purchased was not suitable. I was able to purchase the correct oil from them.

The bike wash at Tekno Point
Karita and Carlos arrive the following day and we head quickly to Red Beach for a look then rode to the base of Pao de Acucar (Sugar Loaf Mountain) to catch the cable car to suck in those famous views of Rio de Janeiro. Sugar Loaf is made of granite nearly 400 metres high and we joined the throngs of tourists ready to ascend into the smog emitted by one of the world's most densely populated cities. There are two sets of cable cars with each stop catering well for the tourist. Numerous souvenir shops and restaurants accepting our hard earned dollars but our hosts had seen this view many times and adjourned to the beach nearby until our return.

Karita, Ken and Carlos with the three bikes

Sugar Loaf lookout with Copacabana behind Carol

A very smoggy Cristo and beaches

Sugar Loaf cable cars with Copacabana behind

A clearer Copacabana
I was beginning to enjoy chasing Karita through the streets of Rio and the ride to the base of Cristo had its own special delights. The horn is used as a warning. Like 'hey look out there is some one near or coming by' rarely in anger or abuse and bike riders used this tool often however Karita's bike had a very loud exhaust so her warning was a sharp twist of the throttle causing the bike to bark a deafening howl. Miraculously the cars parted and allowed our little procession of three to the front of the line. It's all a matter of local knowledge. She rode confidently up a steep cobble stoned grade negotiating switch backs with ease and passing slower vehicles to the parking area. There are two options to the top of Cristo, one being by tram the other by shuttle bus and we used the latter due to the secure parking available at this junction. It is a pity we were not allowed to ride the last bit of pavement….nice road!! The commanding view is the first thing that catches your eyes then everyone turns to look at this famous statue. Despite the cold blustery conditions, there were literally hundreds of people hustling around trying to get that perfect or unique photo.

A distant Sugar Loaf

Karita, Carol and Carlos

Cristo

Cristo and a bright Carol

Joining the crowd at Cristo

The wind is getting cold. Time to leave.
Our tour continued into the evening and the ride down the mountain was almost in darkness. The road was peppered with two piece lombardas (speed humps) and the pace was quick as we tried to split the staggered bumps with out loosing momentum. Our destination was a small restaurant close to Carlos's home where we were to meet several of the local bikers for a relaxed evening of fun and conversation. The peak hour traffic however was horrendous so a small detour to another bikers den where we had a Guarana (Brazilian soft drink) and met more bikers. The traffic thinned and we made stop number two after a quick ride. Another great social evening with riders of Brazil. It was late when we left with our three guides back to our hostel. Unfortunately we picked up a nail in the rear tyre about three kms from our destination. Carlos was close behind however and Carol rode with him the short distance while I continued on slowly with the flat tyre.

Nice paint job. Sahara Honda 350
The next day we replaced the tube at a nearby bike shop for the princely sum of A$60. The next few days were not good as rain joined us, an unpleasant guest. It is not fun walking along Copacabana Beach with a blustery wind and showers. Carlos however rescued us for a day in his car and we drove some kms viewing the beaches from a mobile, sheltered viewpoint. But the major stop was at Forte de Copacabana where we viewed some serious guns belonging to the Brazilian Navy. It appears these guns have never been fired in anger. OBRIGADO CARLOS (Vulcanico) AND KARITA for your patience and hospitality.

Flat tyre repair

Guns at Forte de Copacabana

Even bigger guns at Forte de Copacabana

Favelas

A quiet Copacabana Beach

No sun tanning today at Copacabana
Carlos gave Carol our exit instructions from Rio de Janeiro towards Belo Horizonte and they worked like a dream. Not one U turn!!! Today was a great ride which really should have happened a few days earlier as our original plan was to ride to Tiradentes and meet with several bikers who head to this beautiful area in Minas Gerais for a huge bike rally. Our friends from Angra dos Reis were heading there as well as our contact in Belo Horizonte. We emailed both when the weather turned bad and said we would not make it as we had no accommodation booked as we planned to camp. Apologies to everyone who had hoped to meet us there. The ride through the lush green mountains on the dual lanes was a pleasure and noted several bikes heading the opposite direction obviously returning from the Tiradentes weekend. The quality of the road dictated a good pace but perhaps too quick a pace for some as we saw a badly damaged sports bike that appeared to have crashed and forced its way under the guard rail to our side of the highway. There were police and ambulance present and a number of onlookers including several bikers. We arrived in the capital of Minas Gerais just before dark and the one way street system caused us a few problems. A couple of SMS's to our contact Marcelo plus a few questions to the locals, we were able to find the Formula 1 Hotel.

Great road to Belo Horizonte

Road to Belo Horizonte and village
Marcelo called shortly afterwards and took us on a short night tour of the city. Marcelo is a friend of a Canadian motorcycle traveler, Jo-anne, who we met (1998) on our first RTW. We sampled the local Pizza for dinner and were joined by his wife Rachel a little later in the evening. The following day we searched for cheaper accommodation and found a hostel in the hills that make up Belo H. Now there are some serious hills in this city and a good deal of local knowledge is needed to avoid these. Something we did not have so there were times we wondered if we could climb some of the steep rough hills plus whether the brakes would hold on the declines. Glad we did not walk any of these slopes. The owner of the hostel placed his 4x4 on the street so we could have secure parking for the bike and also gave us the key to the shed.

During discussions over dinner that night, Marcelo convinced us to do a day ride to Ouro Preto. A two hundred km round trip through the hills to a very historic gold mining city which was a former State capital and is now a major tourist attraction due to the well maintained old city. Speaking to a tour guide in Ouro Preto we were informed that it also produces most of the states gem stones and this is evident due to the number of vendors selling stones and jewelry. We visited a few of the historic churches built on the steep slopes most of which had prime position in the city. We spoke to many tourists including a family from Iguazu, Argentina who were also avid Dakar Rally fans. He rode a KTM950 but intended following a little of the 2010 Dakar in a car as they now have a little girl.

Praca Tiradentes, Ouro Preto

Steep cobbled streets of Ouro Preto

Steep cobbled streets of Ouro Preto

Statue, leader of Inconfidentes, Joachuim Jose da Silva Xavier

Igreja de Sao Francisco de Paula

Ceramic figurines in window

Beautifully restored buildings

Steep hills and housing of Ouro Preto

Igreja de Sao Francisco de Assis

Argentineans enjoying Ouro Preto
We returned to Belo Horizonte late in the afternoon and in the evening joined Marcelo and Rachel along with two of their friends Fernando a motorcycle enthusiast and a local reporter for dinner. A very short stay in Belo Horizonte but we really need to keep moving. A special thanks to our new friends in Belo Horizonte for their help and hospitality.



Marcelo, Rachel, Carol, Ken, Fernando and local journalist
Posted by Ken Duval at June 30, 2009 07:41 PM GMT

Enter your email address to receive updates to Ken and Carol Duval's trip story!
Recent Entries
Archives:
Archives:
Monthly
Archives:
Category
NEW! HU 2015 Motorcycle Adventure Travel Calendar is now available! Get your copy now for some terrific travel inspiration!
HUGE, 11.5 x 16.5 inches, beautifully printed in Germany on top quality stock! Photos are the winning images from over 600 entries in the 9th Annual HU Photo Contest!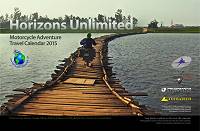 "The calendar is magnificent!"
"I just wanted to say how much I'm loving the new, larger calendar!"
We share the profit with the winning photographers. YOU could be in the HU Calendar too - enter here!
Next HU Events
NEW!

USA Virginia: Apr 9-12, 2015
Take 40% off Road Heroes Part 1 until October 31 only!
Road Heroes features tales of adventure, joy and sheer terror by veteran travellers Peter and Kay Forwood (193 countries two-up on a Harley); Dr. Greg Frazier (5 times RTW); Tiffany Coates (RTW solo female); and Rene Cormier (University of Gravel Roads).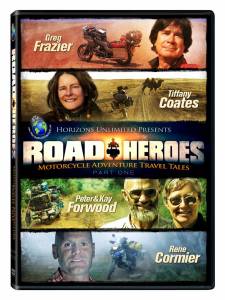 "Inspiring and hilarious!"
"I loved watching this DVD!"
"Lots of amazing stories and even more amazing photographs, it's great fun and very inspirational."
"Wonderful entertainment!"
Check it out at the HU Store! Remember to use Coupon Code 'HEROES' on your order when you checkout.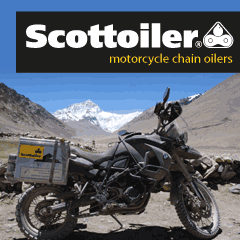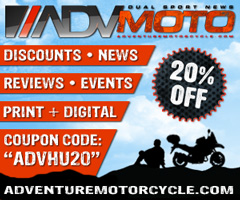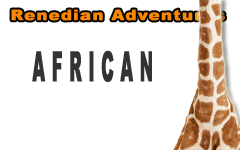 What others say about HU...
"I just wanted to say thanks for doing this and sharing so much with the rest of us." Dave, USA
"Your website is a mecca of valuable information and the DVD series is informative, entertaining, and inspiring! The new look of the website is very impressive, updated and catchy. Thank you so very much!" Jennifer, Canada
"...Great site. Keep up the good work." Murray and Carmen, Australia
"We just finished a 7 month 22,000+ mile scouting trip from Alaska to the bottom of Chile and I can't tell you how many times we referred to your site for help. From how to adjust your valves, to where to stay in the back country of Peru. Horizons Unlimited was a key player in our success. Motorcycle enthusiasts from around the world are in debt to your services." Alaska Riders

10th Annual HU Travellers Photo Contest is on now! This is an opportunity for YOU to show us your best photos and win prizes!
NEW! HU 2014 Adventure Travel T-shirts! are now available in several colors! Be the first kid on your block to have them! New lower prices on synths!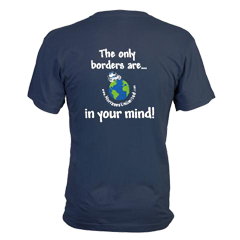 Check out the new Gildan Performance cotton-feel t-shirt - 100% poly, feels like soft cotton!

What turns you on to motorcycle travel?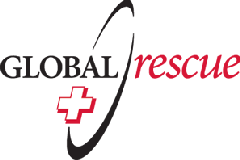 Global Rescue is the premier provider of medical, security and evacuation services worldwide and is the only company that will come to you, wherever you are, and evacuate you to your home hospital of choice. Additionally, Global Rescue places no restrictions on country of citizenship - all nationalities are eligible to sign-up!
New to Horizons Unlimited?
New to motorcycle travelling? New to the HU site? Confused? Too many options? It's really very simple - just 4 easy steps!
Horizons Unlimited was founded in 1997 by Grant and Susan Johnson following their journey around the world on a BMW R80 G/S motorcycle.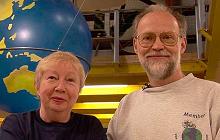 Read more about Grant & Susan's story
Membership - help keep us going!
Horizons Unlimited is not a big multi-national company, just two people who love motorcycle travel and have grown what started as a hobby in 1997 into a full time job (usually 8-10 hours per day and 7 days a week) and a labour of love. To keep it going and a roof over our heads, we run events (22 this year!); we sell inspirational and informative DVDs; we have a few selected advertisers; and we make a small amount from memberships.
You don't have to be a Member to come to an HU meeting, access the website, the HUBB or to receive the e-zine. What you get for your membership contribution is our sincere gratitude, good karma and knowing that you're helping to keep the motorcycle travel dream alive. Contributing Members and Gold Members do get additional features on the HUBB. Here's a list of all the Member benefits on the HUBB.
Books & DVDs

All the best travel books and videos listed and often reviewed on HU's famous Books page. Check it out and get great travel books from all over the world.

MC Air Shipping, (uncrated) USA / Canada / Europe and other areas. Be sure to say "Horizons Unlimited" to get your $25 discount on Shipping!
Insurance - see: For foreigners traveling in US and Canada and for Americans and Canadians traveling in other countries, then mail it to MC Express and get your HU $15 discount!
Story and photos copyright © All Rights Reserved.
Contact the author:
Editors note: We accept no responsibility for any of the above information in any way whatsoever. You are reminded to do your own research. Any commentary is strictly a personal opinion of the person supplying the information and is not to be construed as an endorsement of any kind.
Hosted by: Horizons Unlimited, the motorcycle travellers' website!
You can have your story here too - click for details!