January 31, 2009 GMT
Duval's Dakar Diary January 2009 Update
Thursday 1st Buenos Aires

In the evening after our first contact with the Dakar vehicles at la Rural we were fortunate to dine out with several motorcycle travelers staying in Buenos Aires. Rider # 116 Don Hatton from Canada visited our small group before dinner passing on his thanks to Javier and Sandra for their help in Buenos Aires. Good to meet another rider to look out for over the next two weeks.

The Dakar Rally Argentina Chile 2009

Team Rally Australia # 205

Bikes at La Rural Buenos Aires

The top bike teams

More bikes

Dakar cockpit

The top car teams

Dakar trucks
Friday 2nd Buenos Aires
The day before the start of the Dakar we did a final check on the bike and found that the rear tyre was breaking up with cracks around three of the knobs so we completed a quick tyre change then headed into the city and joined the throngs of people to watch the introduction of the competitors at Ave. 9 de Julio. The crowd was huge as we jostled our way to the front against the barriers and closer to the podium. Did we say it was hot, very hot, and even, very, very hot!!! We joined Robert a Canadian traveler who cheered the Canadian riders as they rode up the ramp onto the podium. The surrounding Argentineans joined his enthusiasm although they struggled to pronounce the English names. As the Aussies came though, we also cheered along with a lot of help from the Argentineans. Simon Pavey looked into the crowd wondering who the cheering Aussies were…A really fun time but the heat became too much, so we adjourned to a nearby café for a bite to eat and a cold drink as the cars made their debut.

The crowds on Avenue 9 de Julio

Bikes waiting to ride onto the Podium

We were yelling "Hey Simon, Aussie, Aussie, Aussie"

Three of the ladies. Competitors #93, 48 and 100
Saturday 3rd Buenos Aires to Santa Rosa (700kms)
The next day, our departure should have been around 5.00 am in order to see the start of the first competitive stage. Our intention was to ride with Javier to see the spectacle but the pressure of the past few weeks finally caught up with us and we slept in only waking to hear Javier riding off. We hit the road around 10.00 am heading to Santa Rosa for the first overnight stop following the same route as the service vehicles. Closing in on Santa Rosa we picked up a number of riders who had just completed their first competitive stage. We were about to taste some of the Dakar mania that followed the race and us around the country. Cheering crowds lined the highway and roads entering Santa Rosa as we headed to the tourist office for information on where we could camp. They were very well prepared giving us a local newspaper listing all the Dakar competitors as well as information on where to see the bivouac and of course the location of the early morning start.

One of the Organization Vehicles

Stage 1. Service truck waiting for their team after completing the special

Ivo Kastan #195 on his pit bike after the special

Chinese Buggy team #357

Aussie Bruce Garland's service vehicle
Our plan was to spend two days in Santa Rosa while the Dakar proceeded south to Puerto Madryn (2nd day) and Jacobasi (3rd day). We would pick up the procession in Neuquen (4th day). Camping in the S.R. Municipal campground was shady and pleasant although it was a little expensive due to Rally pressures and the summer holidays. A couple of families camping nearby introduced themselves and although the English/Spanish communication was limited we shared the same enthusiasm about the Dakar.
Sunday 4th Santa Rosa (18kms)
Up at 5.00am (dark)…breakfast…..out to the Dakar compound and a 2km walk to the start at 6.am. Bikes were buzzing when we arrived and we joined the crowd with our cameras clicking frantically hoping to get that perfect shot. The dust increased more and more as the bikes departed and crowd control for the army/police was becoming a real problem. We watched David Schwarz #40 Simon Pavey #126 and Chris Barriere Varju #205 from Team Australia. Carol called out "C'mon Australia" but was drowned out by the roaring engines. Sadly we completely missed Don Hatton #116 in the dust and confusion. When the cars started to line up Police lowered the barriers and we moved closer photographing a few of the drivers/co-drivers and posing with them. It's only the second stage and everyone was still smiling and very clean.

Stage 2. David Schwarz #40

Pal Ullevlseter #4 waiting for the starters signal

Turkish rider Kutlu Torunlar #56 and Cyril Despres #1 at the starting line

Petit Annie Seel #93 from Sweden

It was an early start for the Stage 2 special at Santa Rosa

Aussie Chris Barriere-Varju #205

Swiss rider #104 up on the pegs during the special

Special Stage 2

Polish quad rider #262

Dutch BMW rider #180

French rider #27

Ivo Kastan #195 on his pit bike
Departure for the next couple of hours was chaotic with quads, cars and trucks spewing dust over the spectators at our very close viewing point. By midday we were spent after 6 hours. Walking back to the bike along rows of queuing cars and trucks, we adjourned to the campground for a siesta. This spectator stuff is tough and it's only our second day!!!!

Carol with Nasser Saleh Al-Attiyah BMW driver #302

Ken with Tina Thorner, Dirk Von Zitzewitz and Giniel Devilliers

Ken predicts that #305 will win the Dakar!!

Luc Alphand #303

Carol with Nani Roma #304

Al-Attiyah and Thorner #302

Alphand and Picard #303

Devilliers and Von Zitzewitz #305

Hummer #324

Alfie Cox #335 in the Buggy

Vladimir Chagin #501 driving the Kamaz hard into the corner

Dakar fans, Javier and friends at our Santa Rosa campsite
Monday 5th Santa Rosa to Neuquen (673kms)
Can't believe this still!!!….We were on the road by 8.15am, tent packed and breakfast done, destination Neuquen. Our direction was south on Ruta 35 to Padre A. Buodo then west on Ruta 152. Refueling at Gral. Acha we saw two loaded motorcycles heading out of town. As we exited the garage we also noticed a Dakar rider #163 parked on the side of the road behind a small van. The rider expressed little interest as we slowed and our guess was he was being looked after by the van driver. Ruta 152 was a long hot ride with very few vehicles. The two bikes ahead of us at Gral. Acha appeared, parked on the side of the road at the entrance to Parque Nacional Lihue Calel. Irish Dakar enthusiasts Orla & Eoin had hired two 650GS's from Buenos Aires and were riding to Neuquen to also follow the race. We stopped at Puelches for a coffee and a bite to eat and were joined then by a Brazilian guy, Renato, a journo riding a KTM 950 who also was chasing the race. Minutes later #163 the French rider we had seen in Gral. Acha arrived. Nice party of six in a small café in the middle of Argentina.. Now, despite what is listed on the Dakar site Pierre #163 was riding a Yamaha and completely lost his way on day two which was the leg to Puerto Madryn. He was desperately trying to meet up with his team again in Jacobasi and hoped to reach there today. Pierre was traveling without a map so we able to assist him here and advised him the distance to Jacobasi was not doable at this late hour. Renato then offered help saying he could join him in Neuquen and wait until the following day for his team mates to arrive. We left with Orla and Eoin as Pierre pondered his predicament over a cool drink. We raced to Neuquen knowing our UK friends Glynn and Marzy (rented 650 Dakar) had also arrived. They were staying with Pablo (Honda Transalp), a HU community member who also offered us space to stay. A traditional asado in the evening and some great conversation.

Now, that middle name sounds familiar??

#163 is out of the race

Irish couple Orla and Eoin
Tuesday 6th Neuquen (40kms)

A slow start in the morning, but following Pablo to the various vantage points we realized the benefits of local knowledge. At Police barriers, a brief discussion, Pablo worked his magic, and we were through, riding along a corridor of enthusiastic Argentineans to the perfect vantage point. As the vehicles passed by to the chorus of well wishers we clicked away. Police nearby tolerated our approaches onto the road to get better pictures. Simon Pavey #126 acknowledged the Aussie flag as he passed but still did not know who we were!!!! Chris #205 gave a big wave through the dust as a truck charged up to him. Ivo Kastan #195 rode past on his mini bike which appeared to be running very smoothly at this point, however this was to be his last stage as he withdrew that evening. From the Dakar website we found out his bike was leaking too much oil to continue. We passed Ivo several times on the transport section and we take our hats off to his efforts.

Stage 4. David Fretigne #12 arriving in Neuquen after the special

Aussie Bruce Garland's support truck

Stage 4 was to be #195 last race day

Aussie Si Pavey #126

Stephane Peterhansel #300

Craig Bounds #235 from Gbr

Josef Machacek #250 from Cze

Dutch rider #167 gives a lucky local a big hug

Luc Alphand #303

Robby Gordon #309

Chris Barriere-Varju #205 being followed closely by a service truck

The French Domet Team, father and two sons

Gerard De Rooy #505
It was a dusty, hot day and Pablo ensured we were looked after by introducing some of the Police stationed nearby. We were always concerned about safety and theft as our bikes attracted plenty of attention and a lot of photos were taken of them. All was OK though. Moving on to escape the heat and dust we chased Pablo through the streets of Neuquen, heading towards the bivouac. The crowds were clapping and cheering as we rode by. I doubt if they new the difference between a race bike and a spectator, they were just caught up in the party atmosphere and their enthusiasm was sometimes quite over the top. We followed Police directions through the crowds and eventually caught three Brazilians on KTMs who were also copping the back slapping and cheering. Eventually we ground to a halt at the entrance to the bivouac where officials realized we were not competitors and proceeded to push the crowd back, open the barriers, and kick us out. Somewhere in this chaos we had lost Glynn and Marzy. About 100 metres from the entrance to the Bivouac we parked in a side street waiting for the Brits to find us. The Brazilians were also parked nearby and a crowd immediately enveloped us seeking autographs and photos. No matter how hard we protested that we were 'only travelers not competitors' it made no difference. Being a celebrity is quite an assault on your space and there is no peace. I signed T-shirts and scraps of paper and we were photographed by a hundreds of cell phones and cameras. A Nun squeezed up to me to get her photo taken as Glynn and Marzy rolled in and I called out to Pablo who was talking to the Brazilians that the party was complete again. Let's go…..!!!!! This time we tackled the Bivouac via the people's entrance and all ran smoothly. It wasn't the same however as we had no access to the vehicles and peered at them through a high fence. I recognized Gary Williams with the Destination Dakar team. Gary is an Aussie and the mechanic for Don Hatton #116. I called out and he came over to the fence relaying the bad news that Don had crashed that day (Jacobasi to Neuquen) and had a possible fracture of C4. He was airlifted to the Neuquen Hospital and they were waiting on news. We have not heard his full injury status but that all had been stabilized and he was up and moving around.

Our friend Pablo

They slapped so hard it nearly knocked Carol off the bike

No way were these guys going to let us into the Bivouac in Neuquen

Ken is somewhere in the middle of the crowd
Wednesday 7th Neuquen to San Rafael (670kms)
We thought about an early start the next day but it was not to be. Glynn and Marzy were heading back to Buenos Aires and we were pushing onto San Rafael. The road ahead was long, straight and boring but when the Dakar is on the move it is never that boring. Assorted support trucks cruised along with smaller 4x4's moving much quicker. We passed #195 again as the lanky Czech rider tried to get comfortable on the small bike. We estimated his speed to be around 60 to 70 kph, a long slow ride for him today. We arrived at Santa Isabella with around 430 kms on the trip meter. Fuel range would probably carry us another 100 kms without too many problems so we decided to fill up but the lone garage had run out of fuel. Several vehicles were looking for fuel however our enquiries with the Police revealed we would need to return 30 kms to get petrol at Algarrobo del Aguila. Orla and Eoin were also having lunch here and they were able to get some fuel from a support truck. Luck of the Irish!! We could have attempted the 150 kms to the next fuel but pushing in this heat is no fun. Returning we were only allowed a 50 pesos maximum purchase.. Approximately 17 litres. This will do but what a dilemma if some one needs more.

Marzy and Glynn leave the Rally on Stage 5 and head back to Buenos Aires

# 195 is out and riding the support route today

Nice paint job
Reaching the next garage on the outskirts of Gral. Alvear, the number of vehicles here revealed the petrol problem with some getting cans filled and returning to Santa Isabella. It made for an interesting spectacle though with some local children collecting autographs, stickers and photos. We were not left out of this melee and I was the one who received the attention and Carol laughed away at my discomfort as she took the pictures. I am signing autographs under false pretences.!!! We rode into San Rafael heading to the tourist office seeking information on what was happening. On the way in the throngs of people pushed into us as we stopped at traffic lights. Rally vehicles surrounded us and even as we screamed 'we are not competitors' the spectators insisted on photographs. The most amazing moment was, when stopped at a traffic light, a women placed her baby on top of the tank bag and begged me to hold her so she could take a photo!!! The Tourist Office staff were poorly informed and gave us directions to areas which we knew were out of bounds. Annette and John advised by SMS that they were out at El Nihuil at the finish of the competitive section. This was a very hard day as the dunes in this area are very soft. As we were riding from Gral. Alvear we noticed the sky blackening with huge storm clouds where the riders were racing. We heard later that the section had been cancelled due to the elements however many riders and drivers were still stuck in the dunes with some being stuck there overnight. We returned to the farm and joined a throng of people doing the Dakar chase. The biggest surprise was Bevan Walsh (KLR650) from Australia. We knew Bevan had been working in Santiago Chile, but our last contact he advised that the Dakar was a 'no go' due to work commitments. Javier (KLR650) from Dakar Motos, Daniel and Uli from Germany driving a fully fitted out Landrover 110, Ricardo Rocco (R1150GS) from Ecuador, and finally Chris and Erin Ratay (KTM950) from USA. Finally we meet the Ratays… We chased these guys across Asia (2000/2001) to Australia but never caught up with them. The storm that interrupted the Dakar also caused havoc in the San Rafael district and the farm lost electricity that evening and by the time everyone had departed the next day it still had not returned.

Ken signing t-shirts

Philippe Dasse # 63 riding into San Rafael
Thursday 8th San Rafael to Santiago, Chile (603kms)
Much hugging and kissing as we said our good byes… (Argentinean way!!) departing for different destinations. We were riding directly to Santiago to meet our friend Mario who would join us on the leg to Valparaiso. Chris, Erin and Bevan were heading to Valparaiso over the same pass as us. Javier and Ricardo were heading to Mendoza, the next stopover for the Dakar. The Landrover lads had already left early that morning looking to set up camp on part of the track to watch the racing. Ruta 143 merges to Ruta 40 at Pereditas and it was here we were passed by Cyril Despres #1. He had won the section for the day and was transporting to Mendoza… BMW versus KTM…..BMW wins no problem….. We are so comfortable. Just a little slower!!! Cyril's bum shuffling indicating the seat is not for touring. He disappeared into the distance as quickly as he appeared. Riding through the pressing crowds of Tunuyan, Francisco Lopez #20 joined us. We followed him crossing through red lights on the waving arms of the police thus avoiding many of the enthusiastic well wishers.
Click on the following link to watch a short video on YouTube riding through the crowds and with Francisco Lopez #20.
http://www.youtube.com/watch?v=9DYAnhdm87s

The modern day motorcyclist must have a laptop

John, John G, Bevan, Ken, Carol, Annette, Chris, Erin, Javier and Ricardo

Stage 6. Support truck waiting for race vehicle to finish the special

Cyril Despres # 1, bum shuffling on the way to Mendoza
We pulled in to a YPF garage to get a coffee and fuel close to the turn off to Ruta 7. We met up with the Irish chasers, Orla and Eoin, whose Dakar experience was a beauty having been hands on with a few riders and getting to see the whole operation from the inside. Orla posted a great write on www.ukgser.com thread 'Following the Dakar` should anyone like a good read. The toll of their ride and support was showing as they appeared very tired and it was not even halfway. More photos with supporters before heading west on Ruta 7. Ahead, the Andes looked bleak with dark clouds and snow powder on the very high peaks. Just before Uspallata the loud roar of a KTM swept around us. Chris and Erin hotly pursued by a Brazilian (XT600) raced off into the distance. Some minutes later we passed them parked on a corner in Uspallata. We raced towards the pass but as the climbing began and the temperature dropped the wet weather gear was donned. Amazing stuff this traveling .. sweltering in muggy heat a few hours before now near freezing as we climbed the Andes. Chris and Erin swept by again as we were dressing in a convenient tunnel not meeting them again until the border crossing. Once again Bevan (KLR650) appeared. We hoped to have an easy uncomplicated border crossing by arriving early (ie: before Dakar) but los Libertadores still has problems with their paper work. 250 metres away workers were constructing a make shift border crossing for the expected Dakar entourage the following day. Some how we juggled a few cars and all the bikes were processed together including a number of Brazilians. We enjoyed a quick ride down the hair-pinned descent to Los Andes with the Ratays and Bevan stopping off at a favorite restaurant for dinner as we pushed on to Santiago.

The sky looked dark over the Andes

Waiting in the queue at the Argentina Chile border with Bevan and Erin
Friday 9th Santiago (36kms)
The bike tappets were a little noisy the last day or so and a check revealed the barrel stud repaired at San Rafael before the Dakar had pulled again. I was not my usual cheerful self at this point. Fortunately Mario's mechanic Rueben at Johnny's Motos was the man you need most when this occurs. The bike stand was ready as we rode in and work commenced as soon as the engine was cool enough. Bad news, the repair at San Rafael had failed with the insert actually snapping, not the alloy thread failing, when we applied torque. It had been loose for nearly 4000kms of hard riding. We presumed the metal used was not strong enough so had one made identical but with stronger material. Sadly it also snapped when torque was applied.
Saturday 10th Santiago
The whole design was the problem so the solution was to machine a new thread 30mm long out of tempered steel. The next issue … we were running out of material on the edge of the cylinder hole to cut a new thread. Our mechanic was confident it would hold though and so we cleaned, drilled and cut. This done we needed to wait until Monday for the thread to be machined.

Stage 1 the hole
Sunday 11th Santiago
On the Thursday when we arrived at Mario's three Colombian backpackers arrived also to do some Dakar chasing. One was a bike mechanic who spoke excellent English and we discussed at length the issues we were trying to sort. He also dropped into Johnny's on the Saturday and discussed the problem with Reuben so we had plenty of heads working on a solution. Unfortunately their time was precious so Mario loaded up his R1200GSA and the three backpackers into the Ford twin cab ute (pickup) heading north to La Serena and Copiapo. We were sweating on getting the bike fixed quickly and meeting them on the road.
Monday 12th Santiago (35kms)
A patient wait for the thread till the afternoon, then reassemble the engine. I do this very quickly, due to so much 'practice' I feel like a robot!!... IT WORKED. Rueben punches the air and does a little dance as we cheer. It was here that we repaired the pulled barrel stud on the other side when we arrived from Australia in October 2007. Muchas gracias senor…It was late afternoon when we returned to the house so we packed and planned an early start. Julio, Mario's friend who shares the house shared our glee that night. Thank you for your support. We were a little down during this time.

Stage 2 the thread
Tuesday 13th Santiago to la Serena (486kms)
In constant SMS contact with Mario we aimed high thinking we could ride hard and long and reach Copiapo and meet up with him and the Columbian backpackers. The race stage today was a loop, Copiapo to Copiapo, so we would not have missed that much of the rally and could make the crossing over San Francisco pass back into Argentina with the competitors the following day. Once again our plans ran astray as the recently repaired barrel stud was throwing oil down the left side of the bike making an ugly if not dangerous situation. When reassembling I declined the recommendation of Rueben to silastic the outside of the barrel thinking I could do this should the normal O rings fail. A 14mm O ring will not cover a 16mm hole and silastic takes 24 hours to cure properly. Nothing we attempted on the road stopped the flow so plan B swung into action. Stop at La Serena overnight sealing the barrel and letting it cure. Next day jump Paso de Agua Negra into Argentina then head north towards La Rioja and try to meet up with the rally there. Arriving we booked into La Punto Hostel, a quality place with breakfast, Wifi, and an ample parking lot where I could do the fix on the motor. Mario was returning the next day so we would wait for him and confirm all was working thus leaving time for the silastic to cure. If it failed we would limp back to Santiago to fix it properly.

La Punto Hostel in La Serena Chile
Wednesday 14th La Serena to Vicuna (68kms)
This morning an inspection of the repair revealed a good seal however I refused to start the engine till around 3.00pm giving around 20 hours for curing. This should work as it was hot and drying time could be reduced. Mario arrived minutes after the engine was started and the silastic appeared firm. We decided earlier to ride the short distance to Vicuna and stay overnight before tackling Paso Agua Negra the following day. This pass was an unknown area as we knew no one who had traveled it recently but should not pose too many problems. The height, a little under 4,800 metres, should be OK as we have been to similar heights before. Vicuna was a fruit growing area with hundreds of hectares under cultivation. The big difference noticed was the volume of crop under protective shade cloth against the destructive storms. This material costs a fortune but obviously the farmers valued their crop accordingly. A quiet night in a very rural setting.

Crop under protective shade cloth
Thursday 15th Vicuna Chile to Patquia Argentina (712kms)
Departing shortly after 8.00am the cool ride through the valley following Rio Turbio was refreshing as the sun chased our shoulders towards Argentina. At Guanta the ripio commenced and so did the road works. Our pace slowed and there were a number of manned stop/go signs controlling the traffic by radio. Problems arose when the radios failed and it was 'drive, but be very careful'.

Our stop go man

Narrow valley

Opening to Emb. La Laguna

Magnificent coloured mountains
Arriving at the Chilean Immigration and Customs we were processed quickly although we appeared to be shuffled to the end of the queue at one stage. As we departed the Police Officer who ensured everything had been processed correctly came out side to lift the boom gate and said in perfect English "Good Luck". Wonder what he meant!!! The ripio and scenery on departure were superb. We climbed steadily but it was so gradual we hardly noticed it. The top of the pass and the border were 84 kms away but the Argentinean Immigration/Customs offices were another 128 kms away. A very big no mans land. We lost track of time as we sucked in the scenery with the road still providing few problems. Vegetation disappeared completely due to the altitude and white pinnacles of old snow formed by the sun and ever present wind dotted the landscape. Several vehicles were also traveling this route and we continually changed positions on the steep climb as every corner presented a different photo opportunity. The road deteriorated dramatically as we drew close to the top with road works creating large soft patches of gravel. The width of the road also closed in restricting clear sections when vehicles came from the opposite direction. On a particularly steep stretch I stalled the bike when the front wheel sank into deep loose gravel. Due to the altitude I decided to roll backwards and have another go with Carol volunteering to walk the 25 metres past the landfill. Meanwhile, several 4x4's went round us spewing gravel out as they struggled for traction. The bike was idling at around 4-500 rpm instead of the normal 1000 but a twist of the grip and it ploughed upwards having to brake quickly and offer the gasping Carol a lift. She struggled to get the leg over the seat but was really happy the walk had ended. The thin air was really taking its toll and we needed to make a conscious effort to breath. Reaching the top we photographed the signs to confirm the height. We have five different heights for this pass from Guide books and maps with one guide book giving two different heights!! I do not believe any of the writers have been to these places. The down side was in far better condition as I believe Argentina does not have the severe weather conditions of Chile. Several kilometers from the top we passed two American bicycle riders who were heading up. It was all in front of them. Around 90 kms from the top we reached pavement and a Customs check who took our plate number and waved us on. We flew along the pavement in the early afternoon shadows passing the 4x4s that had sprayed us on the pass reaching the Immigration and Customs office behind several cars. We were processed quickly however and decided to have a light lunch before making the charge to Patquia. It was five hours between border posts. We filled up at Rodeo and had the privilege of actually filling my own tank. For those who travel these countries you know this does not happen very often.

Ice needles and coloured mountains

The road narrowed

It was just spectacular scenery

The top of the pass

An ice wall in the desert
Now roads in Argentina are generally long and straight and it is quite difficult to find twisty ones so we were confident the next 400 plus kms should be quick. Alas this was not the case as Ruta 150 leaving Rodeo towards San Jose de Jachal we rode a very tight narrow twisty road up against cliff faces. Crumbling lumps of rock littered the surface and our speed was reduced to match the conditions. The first 100 kms from the border took two hours. Ruta 456 to Ruta 491 towards Huaco was a wild ride. The map indicated ripio but it was paved however a recent storm had caused huge problems with many small landslides, run off gravel and washouts. The final crunch was a flooded creek. Carol was quick to volunteer to walk the torrent however three KTM riders on the other side walked it first then one rode over. We followed next, with little dramas and hooked up again with Ruta 40. This was also a wild ride with drainage dips built into the highway and after the recent storms were full of loose gravel and debris. A few had large potholes and a couple with no visible road left. Workers had built a temporary desvio (detour) around one very big hole. Nearing Guandacol we were once again confronted with two flooding causeways across rivers. The first was not a problem but the second we bogged down in the silt not far from shore. Unfortunately I had not reached first gear when dropping down and tried slipping the clutch to get out of the sucking hole but to no avail. When you smell the odor like truck brakes coming down a mountain you know the clutch is a little warm. We sat for minute or two in the swirling, reddish-brown waters cooling the clutch. Carol decided to walk across sounding out the depth and also the mud conditions. The poor girl filled her boots up with muddy water, however she had not reached the other side when I took off as a truck was bearing down on me sitting in the middle of the river!! I reached the opposite shore where local car drivers were watching our little circus so I asked them 'Ruta cuarenta no problema?' (Ruta 40 no problems?) pointing to our intended direction. Their reply 'Si, no problema'.

Carol hates freshly graded roads and would rather walk

Drainage dips on Ruta 40 full of loose gravel and debris

The third flooded causeway

You can see Carol's footprints in the mud
We raced into the distance finally riding roads Argentina is famous for… good surface, long and straight. It had taken us 3.5 hours to do 150 kms. We still had close to 250 kms to go and it was after 6.30 pm. At Va. Union we turned south on Ruta 76 and at the road junction with 76/150/510 Carol yelled 85 kms to go. (The intercom had not arrived yet.) It was just the encouragement needed as I was about spent as the sun dipped below the horizon. We reached Patquia just after 9.00 pm, mud and insect splattered. 13 hours and 712kms. We showered with our clothes on to get them clean then ventured a block from our cheap hotel for a bite to eat. I remember the little restaurant being empty when we arrived around 10.30pm but more than 20 people eating when we left. The Dakar 'train' passes through town early tomorrow.

We looked a sight when we arrive in Patquia
Friday 16th Patquia to Villa Maria (585kms)
An early rise, we heard the Dakar bikes roaring in the distance however we were having trouble raising the publican who had locked the bike away in a shed. His night must have been a long one also. Carol arrived and promptly started banging on the metal gate, a little more than my knocking. The lady of the house appeared and opened the gate and doors. Loaded we head to the YPF and filled up close to where the bikes were roaring past. We join the procession heading South East on Ruta 38. As the bikes passed us I sped up and Carol snapped away as the riders acknowledged the camera. It was a great day for riding however we stopped in the middle of nowhere parked the bike and started shooting away. Resuming the ride again we had a great experience with one of the riders. #106 Vasileios Orfanos a Greek rider on an old XR400. We took several photos as he was passing and then he signaled for us to pull over. We had a brief talk about traveling the world and his envy of our journey and we relayed our envy of his ability to compete in four Dakars. He pointed to his web site on the front of the bike and asked us to send him the photos we had just taken. No problems there. A really pleasant exchange including a request to look him up when we get to Greece.

Stage 13. French quad rider Elisabeth Kraft # 268

French rider Francis Gadioux # 86

Michael Shepard # 234 from NZ and Craig Bounds # 235 from Gbr

John Braat # 227 and Ronny Roos # 224 both from Nld

Vasileios Orfanos # 106 from Greece

We had a chat on the side of the road
We were to find out later that a section of the Special had been cancelled due to rain the night before and the start of the day's Special now commenced at Salsacate (Check point 4). We rode with them until they turned off Ruta 38 at Villa de Soto over 200 kms. Here we joined hundreds of locals cheering and clapping and once again the cameras and phones were out to photograph us. More children and babies!!! Moving to the next stop Villa Carlos Paz. We holed up in a garage and drank copious amounts of cold water and even a large coke. We had lost a lot of fluid today and it was time for a top up. An army officer sat near by with a radio and several people asked how far away were the first competitors. How convenient. We did not move until he gave the signal and then the crowds surged forward onto the road. Holding them back were a handful of police and soldiers. Talk about overwhelmed. It was impossible to get a clear sighting of the bikes so we packed up after the first few and headed to Cordoba. The crowds grew as we got closer to Cordoba with the freeway heading directly into the Bivouac. The route we wanted went around the city but our access was blocked by the Police only allowing competitors through the small access road. We stopped and asked how….??? We got there eventually and made our way to the small town of Villa Maria. No trouble finding accommodation at a reasonable price here. They knew the Dakar was passing through in the morning but doubted anybody would be interested in staying to meet it.

Herrera Puertas # 51 and Jose Gomez Pallas # 134 both from Spain

KTM support truck

Hey that's my seat!

Pal Ullevalseter # 4 riding through the crowds in Villa Carlos Paz

Paulo Concalves # 23 from Prt
Saturday 17th Villa Maria to Buenos Aires (588kms)
We paid for breakfast in the morning but it was served way to late for us. The night desk man offered to call us but we were already on the move. It was still dark as the gates of the hotel creaked open to let us out however we could hear the thunder of the bikes nearby so the transport section was well under way to Bell Ville. We approached the intersection lights with caution as the bikes swept in from our left but the Police waived us through to the applause of the crowd and hundreds of flashing cameras. This is weird but fun!!! Out on the dark highway we were passed by a few bikes who were traveling way beyond our comfort zone however as dawn neared we tagged along behind #3 David Casteau then trailed him into Bell Ville and an YPF garage. The welcoming committee was huge and a lady from the local tourist office asked us (in English) if we could do a circle through the crowd as we departed. We advised that we were NOT competitors but just a spectator like everyone else but she insisted that we do it anyway. I apologized and moved the bike over against a wall reserved for the firemen and security. The real fun began as the bikes rolled in for fuel. Carol cruised around clicking away looking very professional as I hung back and spoke to several people about our history. Most were unfazed that we were not racers and still insisted on getting their pictures taken with the bike. Cyril Despres #1 arrived with no pesos to pay the fuel bill. Pal Ullevalseter #4 came to the rescue and paid. Francis Gadioux #86 arrived also unable to pay and the Tourist Office lady approached us asking if we could help. Now Francis still had pesos but they were Chilean so we offered to take the equivalent Chilean and pay the bill for him. However he insisted we take the 20,000 he had even though the bill was much less. It happened again with Gilles Diguet #190. He had 8 pesos which he offered to us but I refused saying he may need these later for the Peaje (toll). The bill was around 95 pesos so we said we would catch up with him in France one day. Ha ha. The confusion was with the Road Map which indicated that the "Dakar" would pay for fuel at this spot. Perhaps they had drums a little closer to the start of the Special. We spoke to a very focused David Schwarz #40 from Australia for a few minutes then Si Pavey #126 rolled in appearing very concerned at a leak that had just appeared. We finally meet under worrying circumstances. Fluid was squirting onto the concrete from the front of the bike.. a quick taste test, he assured us it tasted like radiator coolant!! Tracing the flow upward he grabbed a can of Red Bull from the dash that had sprung a pinhole leak and was spraying like a fine water pistol. Laughs and relief all round. Not many of the 4 wheelers turned in for fuel however we were speaking to a young lady who was a local Pharmacist. She was an avid rally fan and had come down especially to see Robby Gordon in the Hummer. She was not disappointed as the black truck bellowed into the garage. 7 litres of gas guzzling V8 needs fuel when ever it can get it. The crowd roared its appreciation when he jumped onto the roof and started taking pictures with his own little camera. He parted with a screech of the tyres and a clapping audience. We had been at the garage so long the security guards allowed us free movement at will. We had posed with the fire-persons and locals for pictures and always obeyed instructions to move out of the way when directed. Makes it easy when you ask security permission for the barriers to be lifted so we could make a discreet escape instead of riding the gauntlet along the main exit. Call us cowards. Out on the highway we joined the Argentinean traffic along with the service vehicles. Whew .. what a ride!!

Stage 14 Cyril Despres # 1 at the fuel station in Bell Ville

Pal Ullevalseter # 4

Parked up at the YPF

Marc Coma # 2

Jordi Viladoms # 9 from Spain

Quad winner Josef Machacek # 250 from Cze

Aussie David Schwarz # 40

Pedro Bianchi Prata # 92 posing with the YPF girl

Si Pavey # 126 checking where the leaking fluid is coming from

Its coming from somewhere here…..

Fortunately it was only a leaking Red Bull can!!

Carol with Si Pavey

The Domet Family, father and two sons

It was very crowded with all the riders filling up with fuel

Ken paying the fuel bill for Gilles Diguiet # 190

Quad rider Elisabeth Kraft # 268

Robby Gordon poses with a local girl

Robby photographing the crowd
It was the last day of the rally and the riders showed their relief as we passed. The crowds grew as we rode the freeway approaching B A. Did we mention it was HOT…. We stopped at a garage for fuel and a large bottle of water. The YPF had several support vehicles along with competitors in the parking lot so we hoped our presence would not be noticed. The restaurant was packed so we took a few pictures of the vehicles then returned to the bike. We were about to leave when Vasileios Orfanos #106 arrived. He was very HOT and asked the garage attendant for water who promptly pointed to the restaurant. This was not to drink however… he started pouring the 1.5 litre bottle filled with tap water over his head. After about four he was satisfied and cool enough to have a conversation. The small crowd were bemused. We talked as if we had known him for years and he once again said make sure we look him up when we get to Greece and also should we need anything on our travels to contact him and he would get it to us. We thanked him but hopefully our only contact will be to tell him of our fantastic journey and that we were getting closer to Greece. The air cooled motor on the XR was very hot and it took a few encouraging kicks to bring it to life. With a wave and smile he roared away with 256 kms to go. Our departure was slowed when we were approached again for more photos….Whew!!! Its nearly over….

Patsy Quick's Desert Rose Racing Team

Vasileios Orfanos cooling off

Vasileios pointing to our Greek flag sticker

Si Pavey # 126 taking a photo of Carol taking a photo

Stan Watt # 110 from Gbr

Ewan Buchan # 222 from Scotland after his spill
On the road again we were caught and passed by many riders. The afternoon was very relaxed however and their speed had reduced so we were able to get some good pics. Cars with cameras and cell phones pointed at us slowed and snapped away. We get a huge wave and a grin from the occupants. A quick response from us and they would drive away. We caught Si Pavey #126 having a bit of a cruise ride into BA. The photographer got photographed! Ewan Buchan #222 from Scotland had a bit of an off today as the Road Map was pointing towards us as we passed and he appeared to be struggling to keep the remaining dash off the tank. This was a minor problem as we later found out he fractured his ankle in that crash but adrenalin kept him going to the finish. A big day as he was the first Scot to finish a Dakar. There are probably a hundred or more stories like this and many of the riders are raising funds for a nominated charity. So many untold stories behind the scenes. We arrived in B A around 4.00pm, parked the bike at Javier and Sandra's and caught the train and Subte into la Rural. We met up with Javier, Julian, Fabrizio, Chris, Erin, and Bevan, who had been watching the procession of competitors into la Rural for some hours. We were very tired (read exhausted) after our ride and joined Chris, Erin and Bevan for a cold drink and some empanadas in the evening, finally reaching a very soft pillow around midnight. The ride is over.

Bruce Garland and Hiroaki Suzuki # 362 from Australia driving a Isuzu
Sunday 18th Buenos Aires (0kms)
The finale of the Dakar is the trophy presentation. It was in 2000 we witnessed this event in Cairo. Now we were on the other side of the world in Buenos Aires doing it all again. Entry today was gratis (free) and thousands of people filled la Rural for the presentations. Unfortunately the podium was an invite only event, however people still gathered to view the finishing vehicles as the riders and drivers collected them and headed towards the podium. Venturing towards the bikes we hooked up with Si and Linley Pavey and David Schwarz. We offered them our Aussie flag to wave on the podium. Nice to contribute. We met up with the Ratays and two guys from Globebusters. We were given a couple of arm tags by Linley and we raced around two blocks to reach the entrance of the podium. Very strange as there were gates to the podium on the compound side where we were…Simon called Linley by phone saying he was about to ride onto the ramp….we just made it. Now we needed to retrieve the flag and pass it onto David Schwarz. Time to spare and we joined David on the podium for a little moment of fame. Thanks David.
Our tags allowed us to enter the hospitality facility for some food and beverages. Here we mingled with a lot of the support people as well as competitors. We drifted in and out a few times checking on who was on the podium. We met Kevin Saunders from Globebusters again having previously met him in Commodore Rivadavia in December 2007. They had just completed a Dakar chase with five riders. We all looked pretty tired however he invited us to join him at la Posadas for dinner that night. We made no promises, however after an afternoon siesta we felt refreshed enough and were rewarded with great night. Joining the Globebusters riders were the Paveys, and David Schwarz along with several other riders and support team members. A fun night arriving home around 2.00 pm. We slept well.

A relaxed Si Pavey and David Schwarz waving the Australian flag

Si Pavey on the Podium

Si finished 68th overall

A smiling David Schwarz

David on the Podium, he finished 36th overall

2nd placed Cyril Despres

The top 3 finishers shaking the champagne

Coma 1st Despres 2nd Fretigne 3rd

Winners Giniel Devilliers and Dirk Von Zitzewitz # 305

Having fun

Firdaus Kabirov and his team in the Kamaz # 506 came in first in the trucks

3rd Placed Gerard De Rooy and his team # 505 driving a Ginaf truck

Garland and Suzuki # 362 on the Podium

Receiving their Dakar Trophy

The Volkswagen Team with the 1st place Dakar Trophies
The 2009 Argentina-Chile Dakar is over. We have met a few people who chased the whole race. A Swiss friend covered 10,000kms over the two weeks on his Transalp. It took him a week of resting to come down. The Irish couple Orla and Eoin maintained a fantastic pace and contributed greatly to their little team. We spoke to Orla near the podium on the last day and she was so tired but still going hard taking pictures and organizing. They were living a dream. The Argentineans and the Chileans are to be congratulated on their support and hospitality shown to all people involved. Their excitement could not be contained and several people commented that in the world scene of most sports South America is often overlooked. To get the chance to sponsor this huge event was a real achievement and I believe as a foreign spectator they have excelled. We heard few complaints from the competitors and if anything were a little overwhelmed by the response of the people to their presence. We hope it returns here next year. Who knows we may stick around for another look?
If you would like to see more photos from Duval's Dakar Diary 2009 please go to the following link: http://teamduval.smugmug.com
Posted by Ken Duval at January 31, 2009 12:55 PM GMT

Enter your email address to receive updates to Ken and Carol Duval's trip story!
Recent Entries
Archives:
Archives:
Monthly
Archives:
Category
NEW! HU 2015 Motorcycle Adventure Travel Calendar is now available! Get your copy now for some terrific travel inspiration!
HUGE, 11.5 x 16.5 inches, beautifully printed in Germany on top quality stock! Photos are the winning images from over 600 entries in the 9th Annual HU Photo Contest!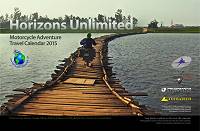 "The calendar is magnificent!"
"I just wanted to say how much I'm loving the new, larger calendar!"
We share the profit with the winning photographers. YOU could be in the HU Calendar too - enter here!
Next HU Events
NEW!

USA Virginia: Apr 9-12, 2015
Canada West: Aug 20-23, 2015
USA California: Sep 24-27, 2015
Aus Queensland: Sep 24-27, 2015
USA North Carolina: Oct 8-11, 2015
Aus Perth: Oct 9-11, 2015
Take 40% off Road Heroes Part 1 until October 31 only!
Road Heroes features tales of adventure, joy and sheer terror by veteran travellers Peter and Kay Forwood (193 countries two-up on a Harley); Dr. Greg Frazier (5 times RTW); Tiffany Coates (RTW solo female); and Rene Cormier (University of Gravel Roads).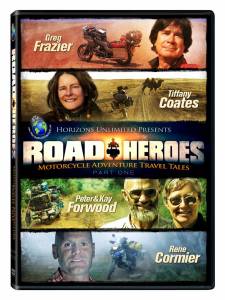 "Inspiring and hilarious!"
"I loved watching this DVD!"
"Lots of amazing stories and even more amazing photographs, it's great fun and very inspirational."
"Wonderful entertainment!"
Check it out at the HU Store! Remember to use Coupon Code 'HEROES' on your order when you checkout.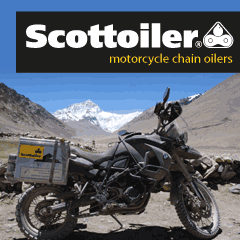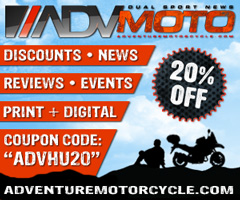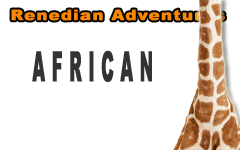 What others say about HU...
"I just wanted to say thanks for doing this and sharing so much with the rest of us." Dave, USA
"Your website is a mecca of valuable information and the DVD series is informative, entertaining, and inspiring! The new look of the website is very impressive, updated and catchy. Thank you so very much!" Jennifer, Canada
"...Great site. Keep up the good work." Murray and Carmen, Australia
"We just finished a 7 month 22,000+ mile scouting trip from Alaska to the bottom of Chile and I can't tell you how many times we referred to your site for help. From how to adjust your valves, to where to stay in the back country of Peru. Horizons Unlimited was a key player in our success. Motorcycle enthusiasts from around the world are in debt to your services." Alaska Riders

10th Annual HU Travellers Photo Contest is on now! This is an opportunity for YOU to show us your best photos and win prizes!
NEW! HU 2014 Adventure Travel T-shirts! are now available in several colors! Be the first kid on your block to have them! New lower prices on synths!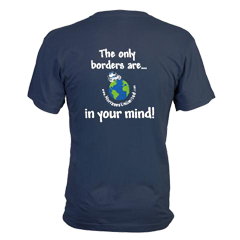 Check out the new Gildan Performance cotton-feel t-shirt - 100% poly, feels like soft cotton!

What turns you on to motorcycle travel?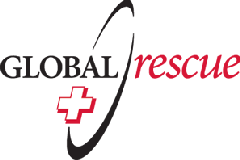 Global Rescue is the premier provider of medical, security and evacuation services worldwide and is the only company that will come to you, wherever you are, and evacuate you to your home hospital of choice. Additionally, Global Rescue places no restrictions on country of citizenship - all nationalities are eligible to sign-up!
New to Horizons Unlimited?
New to motorcycle travelling? New to the HU site? Confused? Too many options? It's really very simple - just 4 easy steps!
Horizons Unlimited was founded in 1997 by Grant and Susan Johnson following their journey around the world on a BMW R80 G/S motorcycle.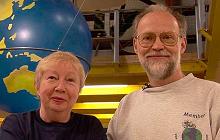 Read more about Grant & Susan's story
Membership - help keep us going!
Horizons Unlimited is not a big multi-national company, just two people who love motorcycle travel and have grown what started as a hobby in 1997 into a full time job (usually 8-10 hours per day and 7 days a week) and a labour of love. To keep it going and a roof over our heads, we run events (22 this year!); we sell inspirational and informative DVDs; we have a few selected advertisers; and we make a small amount from memberships.
You don't have to be a Member to come to an HU meeting, access the website, the HUBB or to receive the e-zine. What you get for your membership contribution is our sincere gratitude, good karma and knowing that you're helping to keep the motorcycle travel dream alive. Contributing Members and Gold Members do get additional features on the HUBB. Here's a list of all the Member benefits on the HUBB.
Books & DVDs

All the best travel books and videos listed and often reviewed on HU's famous Books page. Check it out and get great travel books from all over the world.

MC Air Shipping, (uncrated) USA / Canada / Europe and other areas. Be sure to say "Horizons Unlimited" to get your $25 discount on Shipping!
Insurance - see: For foreigners traveling in US and Canada and for Americans and Canadians traveling in other countries, then mail it to MC Express and get your HU $15 discount!
Story and photos copyright © All Rights Reserved.
Contact the author:
Editors note: We accept no responsibility for any of the above information in any way whatsoever. You are reminded to do your own research. Any commentary is strictly a personal opinion of the person supplying the information and is not to be construed as an endorsement of any kind.
Hosted by: Horizons Unlimited, the motorcycle travellers' website!
You can have your story here too - click for details!