February 29, 2008 GMT
Ringing Mirrors on the Carretera Austral
Los Antiguos and its paved roads faded quickly into the distance as we headed south on Ruta 41. The ripio was sandy and corrugated (washboard) and the newly repaired fairing rattled more than I would have liked. Stopping, we contemplated returning to an easier route but a quick inspection revealed a loose mounting bolt. On the road again and things were a fair bit quieter as we rattled along. Around the fifteen kilometre mark we were stopped by the Chilean Police in the middle of a fairly inhospitable piece of real estate. A bit of sign language and 'Spanglish' we deciphered that a bicycle race was in progress and there would be around a 15 minute delay until all competitors had passed safely. Forty minutes later the backup vehicle appeared after around a dozen bike riders gathered around the Police vehicle and drank quickly from their bottles. They were looking a little spent as well as dusty and the ripio to Los Antiguos would certainly sap their last little bit of energy. Resuming, we road through quite different country side, that, although little better than Ruta 40, was more entertaining because of the varied track and scenery . There was flat country with stones and sand and steep climbs into undulating hills. Some of the higher roads gave great views of the arid terrain. Sheep, cattle and horses were the only animal life seen. Traffic was almost non existent and because of the open country, could be spotted a long time before they ever reached us. We rode down a very steep grade to the Argentinean border post. This place is so remote, and the officer processed our papers in record time. There were no tour coaches in this part of the world. The nine kilometres of narrow gravel that separated the border to Chile was rough and indicative of what was to come over the next sixty kms. Chile always takes a little longer with the paper work and they always like to have a bit a chat when they inspect our luggage and documents. The next bit of road was the roughest we had tackled so far and the corrugation (washboard) was teeth rattling stuff at any speed. Arriving at Cochrane we had just completed our first few kms of the Carretera Austral and what a dusty road pounded by the sheer volume of traffic, no doubt. Today we had only traveled just over 200 kms but it felt like a 1,000kms!!! Heading to the town square we met up with Thomas and Katharina from Germany who had been with our huge party of travelers at Ushuaia for Christmas and New Year.

The start of Ruta 41

Ruta 41

Bicycle race on Ruta 41

View back to Lago Buenos Aires

A little bit of green in Argentina

Follow the yellow flower way

Ruta 41

The road from Paso Roballos to Cochrane
We stayed a couple of nights in Cochrane although to say the least it was quiet town. The loudest noise in town was the Rock and Roll music blasting out of the Tourist Office on the town square. The way Cochrane was spoken of by other travelers we had imagined it to be a little bigger. We stayed at the Hostel Austral for a couple of nights walking the town on the spare day. Packing the bike was tackled early (for us) the following day for our 200 km plus ride to O'Higgins as we needed to reach a ferry service that crossed a span of water where no road existed around the edge of the lake. Our plans went completely astray when I noticed the rear sub-frame welded in Los Antiguos had broken again due to the severe road conditions between the border and Cochrane. Our handy little map obtained from the tourist office when we arrived listed a mechanic who obliged the community and many travelers in way of repairs. Inspecting the damage he tossed his head and said 'no problema' and promptly left me to remove all the obstructions to the job including the back-box and mudguard. In a matter of minutes several vehicles had arrived with flat tyres. He eventually got to the bike after six puncture repairs with my welding being interrupted twice for travelers requiring urgent tyre repairs. A very busy man. His welding albeit rough looked the business and to date has held even after some pretty severe roads.

Rio Baker near Cochrane
Our southern departure was delayed until around 3.30 pm and we had at that time a 115km ride to catch the last ferry at 6.00pm. We took off thinking we had a good chance of making it and things were going well until we reached the Tortel turnoff where the sign said 30 kms to the ferry. We had only twenty minutes and the kms to the port would have blown out to around 140 +. Once again the signage and maps did not correspond with the actual distance only being 21 kms. We arrived with the ferry about 30 metres from the dock and heading away at full speed. Our longing looks and waving did not reverse the Captain's course.

Camping at Puerto Yungay
Pto Yungay was an Army base with few facilities for tourists so we gestured to the soldiers we wished to camp and they pointed to an open piece of ground near to the boat ramp road. There were dark clouds rolling in and when the Captain spoke to us about using the 'banos' (toilet/shower facilities) he also indicated there would be rain soon. So we pitched the tent and made a cup of tea and sucked in the scenery and pondered 'what if'. Our packet soup with a fresh bread roll from the Captain was enjoyed before we hit the sack. Not long before turning in we saw a vehicle roar in and head to the ferry ramp. Now 'they' were late. We noticed the Captain sprint down and escort them back up the hill and to an old house where we believe they spent the night. Shame they never offered us a room. But all was OK in our tent. At around 6.00am the following morning the rain started. Its rather nice laying in your sleeping bag listening to rain tapping on your tent… but only if you have no where to go. We packed our wet tent reluctantly and ventured down to the ferry 60 metres away. Several vehicles had queued but the bike was the first on. The crossing was a millpond and looking at the cliffs to the waters edge it would be years before the road to O'Higgins would be completed. Riding the remaining 100 or so kms was fun. The track was tight, rough and stony through the rain forest with the low shrubs clipping our mirrors causing them to ring. Numerous lakes, waterfalls and streams dotted the route and the bridges under construction indicated that this area would not be so isolated for very much longer.

Ferry linking Puerto Yungay to the O´Higgins road Ruta 7

The road to Villa O´Higgins

Bridge upgrades are happening all along Ruta 7
O'Higgins is a sleepy little village waiting for something to happen. The rain followed us intermittently into town and the clouds looked dark despite assurances from one campground owner that it would only rain a little now and the afternoon would be dry. We opted for Hostel Patagonia a family run place with atmosphere to burn. A shed to park the bike with a long haired German Shepherd to guard it. We spent the remainder of the day walking the village and buying some supplies. The following day (Saturday) there was a twelve hour boat ride to a Glacier O'Higgins, a recently opened excursion that is attracting many tourists. We opted to head out as the weather still did not look great and the road we came in on was riddled with cleared land slides with the odd rock still falling onto the road. Our aim today was to make it back to Cochrane and avoid the rain that appeared ominous. A side trip to Tortel was interesting with people actively pushing a questionnaire about the government's intention to build several dams to provide electricity for industry concerns in the north. The feel was like Tasmania and the Franklin Dam saga. It rained in Cochrane that night.. and it never rains in Cochrane!!!

Waterfall on the O´Higgins road

Rain and mist ahead on the Carretera Austral

Cliff hugging road to O´Higgins

Rain forest area along Ruta 7 (O'Higgins Rd)

Caleta Tortel with its no roads, only boardwalks policy
The road out the next day was still dusty despite the rain and filling up on the outskirts of town, we spoke to a German couple whose approach to travel was a little different to ours.. a very large motor home. Sometimes we envy their comfort but sometimes I believe they envy our mobility. On the dusty road again we headed north on the famous Carretera Austral. The ripio was on a par with most we had ridden only with a lot more dust. Scenery included fast flowing rivers through undulating hills to huge blue lakes. There is so much fresh water in South America. The road wound its way through dusty sleepy villages often with patient backpackers sound asleep propped up on their packs waiting for the next bus or even a vehicle to hitch a ride. Pto. Bertrand to Pto. Tranquilo twisted its way through the hills revealing postcard views of Lago General Carrera or Lago Buenos Aires depending on what side of the border you lived.

Gravel on Ruta 7 north of Cochrane

The lovely blue Lago General Carrera
The wind joined us after Pto Tranquilo and persisted until we reached Coyhaique. We must mention the drivers along this stretch were a little fast for the conditions with overloaded minibuses searching for the smoothest, quickest piece of road exploding dust trails in their wake. Carol took to waving them down to slow them as we hit white-outs a couple of times. A recently rolled Pajero sighted on this route indicated many were not experienced with the conditions. The 100 kms of pavement from Villa Cerro. Castillo was a slice of heaven. The wind however was unrelenting and its strength was so intense that the bike moved sideways with each gust. Perhaps the government could consider wind energy instead of the dams!!

The main Plaza in Coyhaique

Rainbow over the hay stacks north of Coyhaique
We met up with Maria and Alistair in Coyhaique who were still waiting for parts from Germany to rebuild Maria's bike after a collision with another biker just South of Villa Cerro. Castillo. We spent a few days here meeting a Doctor friend of our HU helper Mario from Santiago. It was fun socializing with everyone including meeting the Grey Nomads (UK) (XT 600 Tenere) who were heading in a similar direction. The batteries recharged we hit the road again. The rain in Coyhaique was sporadic but we left under a blue sky and hoped optimistically that things would improve the further north we rode. This was not to be and our ride to Puyuhuapi was our wettest to date. We made the wrong decision this time and what could have been a fantastic days riding turned into a shocker. The first 120kms was perfect pavement and despite the rain made for a pleasant ride. The ripio was another thing with the potholes filled with muddy water under the drizzling rain. The only respite was there was no dust. Vehicles were few and far between and the ripio was broken by a new piece of pavement but only for 24 kms. The rain continued as the ripio joined us again and the pace slowed to meet the conditions. The road narrowed to almost one lane as we entered Park Nac. Magdalena. Imagining this track in fine weather was hard but surely it would have been fantastic. Once again the encroaching rain forest clipped our mirrors causing them to ring as we climbed into the mist. We took to tooting our horn to warn oncoming traffic of our presence as they had ventured more than once to our side of the road on very tight bends. About 7kms from Puyuhuapi we were stopped at road works. The track was a mess with the loose soil turning to mud and trucks carting rocks and soil around us causing deep ruts. We sat for an hour in the drizzling rain until the track was cleared. Unfortunately the oncoming traffic moved first causing more damage to the muddy track. Sourcing accommodation was quick as the rain eased. We booked into a small family run Hostel and shared a room with two Israeli backpackers. A fun night as we shared cooking secrets from the road with the family and residents. Our Chilean hosts were intrigued to see a man cooking. This was an interesting home with the ladies gathered around a combustion stove chatting for hours as they tended their chores, ironing, cooking, drying clothes and plenty of talking. A different life style not seen too often these days. We stayed an extra night to ensure the rain had gone and to dry out a bit more. A short ride to Futaleufu today with more of the same road conditions, corrugation, stones and dust. The scenery was green with plenty of logging visible. The winter's log piles dotted along the road with trucks collecting tons at a time to take to the towns nearby. Riding east from Villa Sta. Lucia we edged beside lakes and rivers and noticed trout fisherman at various intervals and as we drew closer to town the white water rafting companies tagged the road with their billboards.

Ruta 7 south of Puyuhuapi

The two girls were our room mates in Puyuhuapi

Petrol prices in Puyuhuapi

The view over the water at Puyuhuapi

The narrow Carretera Austral Ruta 7

Wood stacks onlong the road north of La Junta

German traveller heading south
Camping on the river was a must and we pitched a fair distance from the main sites anticipating some late night partying by the holidaying Chileans. Our view could not have been better and we could have stayed longer than the two nights if we had not other things to see and do. Departing we headed out the way we came in and back to the Carretera Austral. Unfortunately about thirty kms from Villa Sta. Lucia road upgrades were taking place and a grader had done its best to make a bad road better but in our books made it worse. After around twenty kms I ventured too close to the edge of the road searching for a smoother track when the front wheel sunk followed by the back and we did a deft little slide and a touch down, breaking the welds on the right pannier. A quick patch job with hose clamps, we were on the road again to be greeted by more road works on the Carretera Austral heading north. The conditions were compounded by more rain. Fortunately the distance was only around the fifty kms before pavement started and stayed with us till Chaiten.

Rafting near Futaleufu

Finger licking good but not KFC

Our campsite at Futaleufu
It was our plan to stock up with food and head to Parque Pumalin for two nights and come back to Chaiten to catch the ferry to Quellon on the Isla de Chiloe. Now due to our little spill we needed to find a welder and although we had collected a few possible hostels to stay at we were focused on one recommended on the HU site, Casa Hexagon. It was a little difficult to find but it was worth it. Our host and owner was away doing what we are doing but the casa was left in very capable hands (Rita and Mirian) and our stay here was up there with some of the best travelers rests we have enjoyed. We ventured towards an address to see if the welding could be done and when less than 60 metres away from the Casa, we saw a man standing outside his workshop with a major welding project nearing completion. Our nominated repairer was only too happy to oblige and after an hour of welding and two hours of coffee/talking we departed. Cost ….nothing. This is one of the great things about traveling.

Our welding man in Chaiten

The view from our room in Chaiten

Casa Hexagon in Chaiten
We enjoyed three nights in this haven as Carol was beating off a reoccurring stomach bug, this time with antibiotics. It had been with her too long and her stubbornness finally relented to take something. We missed visiting Parque Pumalin which we really wanted to see…. Another journey perhaps as we were booked onto the Chaiten to Quellon ferry on the Saturday.

Inside Casa Hexagon

Rita and Mirian who looked after us at Casa Hexagon
Peter and Sue (Grey Nomads) arrived in Chaiten on the Friday so they joined us for the delayed journey across to Quellon on Isla de Chiloe . The disembarking vehicles were hampered by a truck broken down on the ferry so we left about and hour behind schedule.

The ferry from Chaiten to Quellon

Mist over Chaiten
The five plus hour crossing was calm and we enjoyed a great conversation with Peter and Sue about roads traveled on our 'old' bikes. "Old people on Old bikes". Not too many 'old' bikes doing what we are doing with the huge range of hi tech new ones now available. Quellon with its tight busy streets greeted us in the late afternoon sun, however our departure was swift as we headed to Chonchi around seventy kms away. Our guide book made mention of a pleasant Hostel on the water. A room with a view is always appreciated and due to the lateness of our arrival we ate out at a little restaurant nearby. The Salmon was delicious but Carol was still struggling with her tummy and could only eat a few papas fritas (chips). Our host Carlos, informed us of an annual fair that was taking place nearby the next day. Nothing like a bit of local fun and culture but the food vendors were the main places I wanted to visit! Parking the bike we noticed the Yamaha of our English friends Peter and Sue, who had camped down the road the previous night. They had also found the fair. We found them having a little camp under a shady tree. It was a very warm day. We did a little grazing on the local foods and drinks and headed back to town around 7.00 pm. Life's tough.

Apple crushing for juice at the Fair in Chonchi

Preparing Chuchoca, Pan de Papa

Chuchoca, the end result
The next day we departed and traveled a mammoth twenty kms to Castro. A much larger centre with a very active town square. We did a few laps around town looking for a camp ground but most were some kms away from the centre so we opted for a cheap hostel only a couple of blocks from the supermarket and square. The pan flute music emanating from the square attracted our attention and we sat for and over an hour listening to this five piece band from Ecuador as they entertained passersby. The sun was warm and the day was easy and our planned sightseeing was postponed till the morrow. We have time!! The music was too good so we bought the CD. Hope it's as good as the live performance. A taste of South America. Did a little more sight seeing the next day but had to move the bike when we returned as a load of chopped wood had arrived. Heating for winter. Must have been two tones of the stuff and all hand loaded and unloaded. It took over three hours..

Pan flute band from Ecuador

We could listen to this music all day

Castro by the sea

Firewood at the hostel in Castro
The early mist over the water lifted just before we left but it joined us again about ten kilometers out of town. We saw very little on the road to Chacao to catch the ferry to Pargua on our way to Puerto Mont. There was a little respite closer to the port but fires either side of the road were of some concern as we noticed plantations of eucalypts flourishing and we all know how they burn in a bush fire. The dreaded cigarette butt out the car window is very prevalent here.

Bonsai at Casa Azul in Puerto Varas

A wonderfull place to stay, Casa Azul

Inside Casa Azul
Fellow travelers advised us to stay at Puerto Varas on Lago Llanquihue rather than Puerto Montt and do a day- trip to the major port. Added to this advice was the meeting of a young German girl in Chonchi (Louisa) who worked at Casa Azul in Puerto Varas, so on checking out this Casa, we saw why it was such a hit on the back backers list. A two story wooden building with around a hundred bonsai trees decorating the Japanese garden and pond. Inside, raw timber walls and floors made for a warm atmosphere. Andy, our host has created a little slice of traveler's heaven. We stay a day longer….its raining….

Tomorrow we will head to Puerto Montt when it's fine.
Posted by Ken Duval at February 29, 2008 11:27 PM GMT

Enter your email address to receive updates to Ken and Carol Duval's trip story!
Recent Entries
Archives:
Archives:
Monthly
Archives:
Category
Next HU Events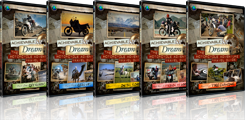 Cooped up indoors in crap weather? Binge watch over 20 hours of inspiring, informative and entertaining stories and tips from 150 travellers! Check it out at the HU Store! Remember to order them both and use Coupon Code 'BoxSet+' on your order when you checkout.
What others say about HU...
"I just wanted to say thanks for doing this and sharing so much with the rest of us." Dave, USA
"Your website is a mecca of valuable information and the DVD series is informative, entertaining, and inspiring! The new look of the website is very impressive, updated and catchy. Thank you so very much!" Jennifer, Canada
"...Great site. Keep up the good work." Murray and Carmen, Australia
"We just finished a 7 month 22,000+ mile scouting trip from Alaska to the bottom of Chile and I can't tell you how many times we referred to your site for help. From how to adjust your valves, to where to stay in the back country of Peru. Horizons Unlimited was a key player in our success. Motorcycle enthusiasts from around the world are in debt to your services." Alaska Riders

10th Annual HU Travellers Photo Contest is on now! This is an opportunity for YOU to show us your best photos and win prizes!
NEW! HU 2014 Adventure Travel T-shirts! are now available in several colors! Be the first kid on your block to have them! New lower prices on synths!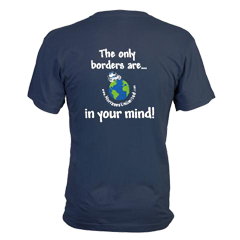 Check out the new Gildan Performance cotton-feel t-shirt - 100% poly, feels like soft cotton!

What turns you on to motorcycle travel?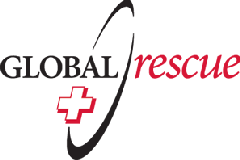 Global Rescue is the premier provider of medical, security and evacuation services worldwide and is the only company that will come to you, wherever you are, and evacuate you to your home hospital of choice. Additionally, Global Rescue places no restrictions on country of citizenship - all nationalities are eligible to sign-up!
New to Horizons Unlimited?
New to motorcycle travelling? New to the HU site? Confused? Too many options? It's really very simple - just 4 easy steps!
Horizons Unlimited was founded in 1997 by Grant and Susan Johnson following their journey around the world on a BMW R80 G/S motorcycle.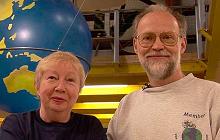 Read more about Grant & Susan's story
Membership - help keep us going!
Horizons Unlimited is not a big multi-national company, just two people who love motorcycle travel and have grown what started as a hobby in 1997 into a full time job (usually 8-10 hours per day and 7 days a week) and a labour of love. To keep it going and a roof over our heads, we run events (22 this year!); we sell inspirational and informative DVDs; we have a few selected advertisers; and we make a small amount from memberships.
You don't have to be a Member to come to an HU meeting, access the website, the HUBB or to receive the e-zine. What you get for your membership contribution is our sincere gratitude, good karma and knowing that you're helping to keep the motorcycle travel dream alive. Contributing Members and Gold Members do get additional features on the HUBB. Here's a list of all the Member benefits on the HUBB.
Books & DVDs

All the best travel books and videos listed and often reviewed on HU's famous Books page. Check it out and get great travel books from all over the world.

MC Air Shipping, (uncrated) USA / Canada / Europe and other areas. Be sure to say "Horizons Unlimited" to get your $25 discount on Shipping!
Insurance - see: For foreigners traveling in US and Canada and for Americans and Canadians traveling in other countries, then mail it to MC Express and get your HU $15 discount!
Story and photos copyright © All Rights Reserved.
Contact the author:
Editors note: We accept no responsibility for any of the above information in any way whatsoever. You are reminded to do your own research. Any commentary is strictly a personal opinion of the person supplying the information and is not to be construed as an endorsement of any kind.
Hosted by: Horizons Unlimited, the motorcycle travellers' website!
You can have your story here too - click for details!