Japan
August 12, 2010 GMT
Japan 5 April to 1 July 2010 (Part 2)
Base camp for the first three weeks was Tokyo with our great friend Yuko Sugeta who used to head up WIMA Japan (Womens International Motorcycle Association).
She also used to test ride bikes for all the major manufacturers and edit LadiesBike Magazine. However now she runs her own acupuncture clinic and is mad about AcroYoga.
We arrived at the height of the cherry blossom season.

We visited Kamakura with its giant Buddha and met a South African guy who gave us tea and biscuits on his boat and insisted we pose for pictures on the Emperor's yacht which was moored next to his in Enoshima harbour....
We went shopping but Pat said I couldn't have this kitten.
We got invited to the Japan World Touring Network weekend in April shortly after arriving.
It snowed that morning in Tokyo as we packed the tent..... and it was a cold ride. But we met a delighful crowd of guys and girls – and were later able to tell a Japanese lady who was convinced that Japanese don't do overseas motorcycle travel about this guy who rode 280k round the world on his 1500cc Valkyrie.
I asked him what happens when he drops his bike in Mongolia and he said "I wait and wait and wait till somebody turns up to help me pick it up!"
Best of all we met Paco – who is a Korean professional rice farmer living and working just north of Tokyo. A keen rider, he met his Japanese wife in Paraguay where he was working as a soil analyst and moved here to be with her and her family. His English is limited, and I speak next to no Japanese and no Korean – so we communicate in Spanish! Paco is his Paraguyan name. We also met Heeyon, a Korean girl on a Serow who had ridden 55k miles round Australia – tough lass – next time we saw her, her leg was in plaster from an accident and she was still riding – much to her doctor's disapproval and our admiration.
We rode up to Paco's a couple of weeks later on a cold and drizzly day and I got a puncture en route. Managed to pump up the tyre up and struggle on. Got lost and asked for directions in a small convenience store – they kindly phoned Paco who came to find us. Next day, Pat mended the puncture, aided by Paco's 8-year old daughter. Our new tube was flat again the next morning but fortunately Paco had a spare that fitted so off came the wheel again and finally I was on the road again.
Then we had a totally amazing day as Paco let us loose with his rice-planting machine! He told me Pat was a natural and better than he was when he first started! He rents 40 fields (land is incredibly expensive – one small field would cost 280,000 yen to buy) and works it all by himself.
My field should produce 700kgs of rice and Pat's field should produce 1000 kg (it was bigger!). They should both be ready to harvest on 20 August. Wish we could come back for that!
Since then Paco has been sending us pictures of our fields and reporting on their progress – so far it all seems to be growing gratifyingly well. With that experience, we have been examining rice fields all over Japan with great interest. Pat has told me not to give you a dissertation on all the mechanics of rice growing in Japan, fascinating though it is! Some fields are so minute they have to be planted by hand, but we did see a lawn-mower sized machine in operation in one field. And they are all immaculate with edges shaved tidily or with beautiful stone walls in terraces.
Another highlight was the Women's International Motorcycle Association Rally (www.wimaworld.com) on the slopes of Mount Fuji at the end of April. About 130 foreigners and the same number of Japanese WIMA members made it through the cold and sleet to the site where cozy cottages awaited us. Japan WIMA put on a stunning rally – an amazing first night of entertainment with a brilliant team of girl drummers from the local town, an illustrated talk from the first woman motorcyclist to successfully complete the Paris-Dakar rally and a stunning sushi and sashimi buffet. The first two days' activities were wiped out due to appalling weather so we amused ourselves relaxing, chatting and learning how to carve bamboo chopsticks, with professional tuition from the woodworkers on site.
Finally on the third day the weather miraculously cleared up and there was Mt Fuji in all her glory. Fuji-san is one of those places you cannot believe will be as wonderful as it is cracked up to be. Well, it exceeds all expectations and is understandably revered all over Japan. Officially classed as a dormant volcano, Fuji stands alone at 3776 metres and towers over the surrounding plain which is itself ringed with mountains.
Entertainment included a private display by a top Japanese trials rider
And far too much to relate besides. It was a superb week and the Japanese WIMA team worked their socks off to provide a brilliant event – one we will all remember for many years to come.
After the rally, Pat and I went and stayed a night at the Fairy-tale Cafe belonging to Reiko Yamamura, (the Paris-Dakar rider) and her partner Peta who is an organic farmer. They invited us to a fantastic dinner in their amazing wooden house complete with spiral staircase and lofty landing. The rustic cafe sports a loo so high tech that the lid opens as you walk towards it and closes as you walk away – and naturally flushes all by itself – all of which is a bit unnerving. Apparently Madonna has the same model in her London house.
We then headed north to Karuizawa where my grandparents met in 1912 and visited the church where they actually met. My grandfather was apparently very taken by my grandmother's gorgeous red hair.
They got married in Tokyo in 1915. My mother's earliest memory, aged three, was feeling the tremors from the huge Tokyo earthquake in 1923, while the family was on holiday in Karuizawa. It was already a fashionable holiday destination back then, and is now crammed full of souvenir shops, but there are back streets where you can imagine how life was early in the twentieth century. The current Emperor of Japan also met his future wife in Karuizawa and broke with tradition by marrying a commoner of his choice rather than having an arranged marriage.
We stayed in the forest nearby with Chris Lockwood, the indefatigable HU Japan coordinator and his wife Masagi – many thanks to both of you!
My grandparents were also members of the Japanese Alpine Club so it was fun riding over the Japanese Alps (albeit getting soaked in the process) thinking of them climbing in the same area. They also climbed Mt Fuji in the 1930's – my excuse is we were here in the wrong season – the official climbing season is only July and August. It also looks jolly steep and they were somewhat younger than me at the time! Excuses, excuses.
We stopped off at the stunning Matsumoto Castle
From Takayama we headed north to Kanazawa, planning to ride round the Noto Peninsula, but the weather was dreadful so we visited one of the top three gardens in Japan in a brief dry moment.
We also chatted to the owner of the Pongyi hostel in Kanazawa. Masaki was a banker but left about five years ago, disenchanted with the world of commerce. He became a monk in Myanmar and gave all his money away to support children in Asia (we suspect his wife went about the same time), decided not to be a monk after all, but to open a hostel and eventually give all the profits to the same children's cause. So with the help of some friends, as he had no money, he rented an old kimono shop and the same friends helped him convert it and contributed furniture and fittings. The place is absolutely tiny and large untidy foreign backpackers or motorcyclists like us with huge piles of luggage fill it in an instant, but Masaki radiates peace and calm and gentleness and somehow all his guests respond in kind. Interestingly the minute loo was the only one we came across in Japan with a remote control, including flush button(!), helpfully labelled in English! Pongyi has only been open a year and is already outstandingly successful.
Heading south down the coast road towards Kyoto in torrential rain, we got our first glimpses of the jagged coastline that characterises so much of Japan. Minute fishing ports dot every inlet, but otherwise it seems completely undeveloped. Not a yacht marina in sight.
Midway between Kyoto and Nara we were kindly hosted by another motorcyclist Emiko and her family who welcomed the two of us, sodden to the core with soaking wet luggage, and provided a welcome base for sightseeing the Kyoto region.
On our way south to Nara we stopped off at Uji, one of the oldest cities in Japan – and setting for the final chapters of The Tale of Genji. This was written in the eleventh century and is claimed to be the oldest novel in the world. It is also the site of the Byodo-in Temple, also eleventh century. The book has survived better than the temple, which has been repeatedly rebuilt after devastating fires. Today's onslaught was from about 500 Japanese school-children on a day's outing.
We loved Nara. It is smaller and more manageable than Kyoto but has some amazing temples, and hordes of small, friendly deer wandering all over the place. The Youth Hostel had some excellent bicycles so we cycled everywhere.
This is the 5-storied pagoda of Kofukuji Temple, and a World Heritage Site. Originally built in 725 and last rebuilt in 1426, it is the second highest pagoda in Japan at over 50 meters high.
Suddenly the weather was gorgeous so we did a couple of days riding along spectacular mountain roads down to the bottom of the peninsula.
Then up to Osaka, which we predictably hit in the rush hour in the dark to stay with our friend Mime who once won a slow-riding competition at a WIMA rally by standing on the pegs and just hovering till everybody got bored said "ok ok you win". We arrived on Pat's birthday and Mime produced a cake!!
We'd had enough of culture by now so went to the Osaka acquarium, which concentrates on the sea-life around the Pacific Ring of Fire. Among the displays is a massive 9-metre tank you walk down and through, protected by extremely thick glass. It houses a large whale shark, massive rays and a host of other sealife. The primary school children were here en masse today – we hoped for the sake of the tank inhabitants that the glass between us and them was soundproof.
And of course we ate okonomiaki which is famous in Osaka, not to mention Tokyo and Hiroshima – so we had to sample all three types).
We then rode north again, sampled the hot springs at Kinosaki and had an idyllic night's camping by the beach. Continuing west along the coast to the famous sand dunes of Tottori, Pat's gear lever started slipping, so progress became rather slow as she had to keep inserting bits of beer can between the splines of the lever and the shaft on the bike.
The rain was relentless from the first night, so we spent the whole of the next day in the tent, reading and chatting in English at one point to a pack of small girls belonging to the Tottori Girl Guides who'd come for an outdoor cooking lesson. You can imagine the conversation repeated 20 times.... "what is your name?" with each beaming child!
It was still throwing it down on the morning of the third day, so we moved into the nearby hostel, as the thought of constantly fixing Pat's gear by the side of the road in the rain was not appealing. The weather forecast for the next 3 days was also dreadful. Thirty minutes later, after we'd paid, it stopped raining and the sun shone for the next few days ...
Next stop in a lovely rural setting was with Chie and her family who run the Triumph dealership in Okayama and a large showroom full of other bikes and gear in Tsuyama. Chie has recently joined the family firm after several years in computers in Tokyo and is developing the rental and tours business. They already run yearly tours for the Alaska Riders tour company, whom we bumped into in Patagonia in 2006.
Next morning we're out early down to Okayama to meet a TV crew from Shikoku Island who interview us and follow us over the stunning (and stunningly expensive – fortunately we were handed credit cards to pay the toll) Seto Hashi bridge to eat Udon noodles at the most famous udon shop on the island. We are commanded to slurp our enjoyment noisily (camera in face all the while) and express our opinion. Have to admit they were the best Udon we have ever tasted. Then a madcap dash to the ferry and home in time for the 6 o'clock news to watch ourselves making fools of ourselves.
Chie's father whipped off Pat's gear lever and replaced it with one he scavenged off a XR250 he had lying around. He also noticed that my clutch cable was hanging on by three threads (I hadn't!), so replaced it with one off a new Chinese bike in his workshop – and refused to take payment for either which was very kind of him. And Chie's mother took us off to visit the interesting town of Kurashiki and taught me lots of Japanese – they really looked after us!
The bikes washed and suitably fettled, we rode eastwards to the World Heritage Site of Himeji Castle. 400 years old and one of the few not destroyed by fire, war or earthquake, it is rated as the most beautiful castle in Japan.
An unexpected bonus was the adjacent set of nine stunning gardens built quite recently on the site of some old samurai houses. They were by far the best gardens we saw in Japan.
Then into Kobe to stay with Michiko and Tei, who live almost underneath the fine bridge to Awaji Island. Michiko is Professor of Jewelry Design at Kobe University and is President of WIMA Japan. She organised a party for us of a number of old friends we had not seen for years which was brilliant. She also taught Pat (who is learning silversmithing) how to colour titanium.
When the big earthquake struck Kobe in 1995, only two glasses got broken in Michiko and Tei's house. However they were reduced to fetching seawater in a bucket for a month to flush the loo. They got away lightly – over 6500 people died and 300,000 were made homeless.
From Kobe we took the ferry to Awaji Island and then onto Shikoku Island which is very mountainous, and boasts 88 temples on a pilgrimage route – we saw many pilgrims walking the route wearing traditional conical hats. It was here we stayed for three weeks and had a blissful rest from being tourists and rushing from pillar to post. And I had a great birthday party – thanks very much Viennessa!
Michiko and Tei drove down from Kobe to join us, which was brilliant
We did a quick side trip to Hiroshima for another WIMA party and stayed with Hiroe and her husband who is a fanatical classic car lover with two old Lotuses in his front garden and an F2 car in a box of bits hidden away. They share a Ducati. Many thanks for your hospitality – and also to Yuki for doing all the translating! And Yoko for the great wine! Not to mention Tomoka for driving us up there and Viennessa for lending us the car!!!
Hiroshima was amazing. There is a huge peace park and a stunning museum, which we spent hours in.
The museum presents a very balanced picture of the historical build up of Japanese military force from the Meiji period in the latter part of the 19th century right through to World War II. It also has heart-rending displays of shredded clothing and personal effects of schoolchildren. Young teenagers and women were detailed on demolition work so were caught outside when the bombs were dropped. Hiroshima and Nagasaki were extremely important military factory sites and naval ports. They were spared the carpet-bombing of most other cities in Japan as the US government wanted to see the effect of a nuclear bomb. In addition to strategic reasons, the US government also had to justify to its voters the $2 billion spent on research. The Japanese had refused to surrender despite losing the Pacific war, so the Hiroshima bomb was dropped with no warning on 6 August 1945. (Pat points out that if it had not gone off, the Russians would have known the nuclear threat was not credible, hence no warning). The Nagasaki bomb followed 3 days later, as much a warning to the Russians to stay out of the area as to convince the Japanese government that further resistance was hopeless. Millions of stunned Japanese then heard their Emperor on the radio for the first time (remember, he was divine), say in a masterpiece of understatement "The war has developed, not necessarily to Japan's advantage" and the war was over.
Hiroshima and Nagasaki have both reinvented themselves as cities for peace and there is a large section devoted to the peace movements during the Cold War, including Greenham Common in the UK. I swear the photo of the women surrounding the US Cruise Missile base there around 1983 includes my cousin Gilly in the corner. I must be just out of sight, hiding from the cameras as my boss had threatened me with the sack if any of our clients spotted me on tv or in a newspaper....
A total contrast lay just an hour away. Miyajima Island and its beautiful shrines have been a sacred site for over a thousand years.
We finally tore ourselves away from Shikoku Island and headed for Kyushu Island as time was now getting short. After a frustrating time in Beppu, unsuccessfully trying to book our ferry to Korea, we moved on to Aso in the centre of the island and holed up in the tiniest hostel yet.
It's a Riders House, designed especially for motorcyclists – so the bikes all had plenty of space undercover. We were squashed in a tiny dorm with four girls who just had room to lay their mats on the floor (all our luggage was outside on the balcony) and we were in the bunk beds, from which two of the girls had been ejected for our benefit. We bought chocolate biscuits to compensate.
It poured down for two days. so everybody was confined indoors in a minute living room with a huge tv, where we first watched the Korean soaps that are all the rage across Asia. The Japanese are so considerate of personal space and each other, that it was a unique experience for us, and astonishingly good fun. Some of them were very young and were riding for months around Japan on their own on very small bikes so they had lots in common. While we were out sploshing around on bicycles and treating ourselves to another onsen (Riders House is too small for a shower room), they built a sofa out of bamboo poles and rope – so we were all rewarded with a free meal by the hostel owner! It was great for us as it kills our knees sitting on the floor at low tables, very common in Japan.
Our patience was finally rewarded and the day we left we managed to ride up Mount Aso itself to see the centre of this still live volcano. The crater left by the last massive explosion is one of the largest in the world and must have been devastating. Several towns and villages and miles of farmland now fill the space.
Nagasaki is a beautiful coastal city stretching for miles up a steep wooded valley with an attractive river running through the centre. It was on the short list of four cities designated for a potential atomic bomb drop, along with Hiroshima and got chosen only at the last minute as the weather suddenly cleared here that morning. There are memorials all over the Peace Park and an impressive Peace Museum. The historical approach is again balanced and there are many fascinating video and audio interviews with Korean and Australian victims. Somewhere between 10-20,000 Koreans who'd been brought over as forced labour to the munitions factories, and about 200 Australians as there was a POW camp nearby, were affected by the bomb.
The four-hour downpour that accompanied us the day we left for Shimonoseki gave us the opportunity of testing the new waterproofs we'd bought in Osaka. I'm delighted to report we can now ride in the rain with impunity, subject to having time to get them on before getting soaked.
Getting tickets for the ferry to Korea is quite complicated as all the ferry companies insist you buy a return, which is double the single price. You cannot therefore book online and nobody speaks English on the phone. Two of our local friends had also tried to ring and explain our situation, to no avail. So I was delighted to find through the HU forum site that Nippon Travel Agency in Kobe had managed to get single tickets for some other travellers. A couple of emails and phone calls later and we were sorted. Phew! Not many travellers on bikes come this way and we were personally escorted by the Kampu Ferry Business Manager, who speaks English, to customs to export our bikes and then again onto the ship. He was very worried about Korean customs letting us in so insisted on faxing all our documents to them!
We could hardly believe our three months in Japan was over. We had a brilliant time, saw huge amounts of this wonderful country. Japan has just had the worst spring and summer in decades which was a shame, so we have few great landscape photos. But the good days were glorious. We experienced amazing hospitality and the food was wonderful. I now speak survival Japanese and Pat is a dab hand at reading maps in Kanji whilst riding along! We have caught up with so many old friends and made so many new ones – we have to return one of these days to see you all and get to those bits of Japan we missed. Thank you all!

Posted by Sheonagh Ravensdale at
07:58 PM
GMT
August 11, 2010 GMT
Japan 5 April to 1 July 2010 (Part 1)

Japan is legendary for the politeness of its people. Where else in the world would you be waved to a halt at roadworks by a workman in hard hat, who then bows deeply to you as he waves you on after a suitable interval? His colleague does the same at the other end of the roadworks to the oncoming traffic. The roadworks are of course properly cordoned off and there may well also be a set of lights. As a safeguard, the road company also puts their notice in place.
Japan assaults your senses in every way. When you arrive at Tokyo airport, groggy after a long flight, you are instantly baffled by the ticket machine display for the train into town. A host of options – all in Kanji – which you gaze at in a dazed fashion. Fortunately for us, a kindly train employee leapt into action, took our money, bought our tickets and shovelled us in the direction of the correct train which left a minute later.
In the supermarket, since we do a lot of cooking for ourselves, every visit is an adventure. Even after nearly three months here we still have no idea what most things are – vividly decorated packaging could hide noodles or beans; we have to look for a picture of a cow to know we're buying milk, Fish and meat are exquisitely displayed in cling film wrapped packs – we take pot luck as we haven't a clue. Yesterday we bought three eggs in an egg box which came with a couple of packets of what we thought must be oil for frying – today when we broke them into the pan we discovered they were par-boiled and the "oil" turned out to be a sauce......? We are also working our way through unknown vegetables – our most exciting find was tiny rolled up fern ends in a market – if in doubt microwave or boil, cover in soy sauce and scoff! They were delicious.
As you cruise the supermarket aisles, you set off invisible sensors and tiny tinny voices blare out from the shelves "Irrashaimase – welcome" "blah, blah, blah – onegaishimasu – please buy x or y or z". Tiny video displays show off the latest gadget. If you are systematic about it, you can set them all off in sequence and then just listen to the ensuing competing cacophon.
Some things are wildly expensive – apples come in grapefruit size only and cost £1 each. We stick to bananas. Rice is phenomenally expensive. This came as a surprise as every flat bit of land has a rice paddy on it. Apparently it is to protect the rice farmers who struggle to make a living as consumption of rice is dropping yearly and is now down to 60kg per person on average. Mangos which we used to scoff in South America all the time are in another realm. The best come from the tropical island of Okinawa and reportedly cost up to £40 each. The cheapest I've seen were £7 each. The taste remains a distant memory!
We have (or rather Pat has...) got to grips with the road system – our first ride from the airport to the centre of Tokyo – about 80km - took us nearly five hours, in the rain, through the rush hour(s), and about half of it in the dark. We started very early in the morning, but it took a while getting the bikes out of customs as most of the officials spoke about as much English as we spoke Japanese. We then had to extract them from their crate, reassemble them and then push them to the nearest petrol pump as the tanks had been fully drained by the shippers.
We take local roads rather than the motorway as motorways are horrendously expensive in Japan and you can't stop to try and figure out where the hell you are. The motorways have names and the normal roads are colour coded and have numbers (which are not always shown on the maps) so are easier to negotiate. Pat has managed amazingly well with tourist maps in English and more detailed ones completely in Kanji (don't ask me how – I can only just about work out which way up they should be) and the Japanese have been stunned once they realise the maps are in Japanese when we stop them to ask where we are or if we are on the right road. A couple of weeks ago, we were given THE road map book of Japan by a WIMA friend – bliss – it's in English and very detailed and is a treasure trove of information (but still it does not give us all the road numbers!).
Japan is very high tech – we arrived at our friend Yuko's house in the fashionable Meguro district and she went off to work. "Have a bath", she airily said but didn't tell us how to get hot water....
Our first challenge however was the loo.
And of course there is the slipper routine. Take your shoes/boots off at the entrance of every house and most restaurants. Put slippers on (provided) or make sure your socks don't have holes in them. Pad around till you get to the bathroom. Take slippers off, put on "toilet slippers" and when finished grappling with the technology above, reverse the procedure. Do not forget to take off toilet slippers as they are generally plastic and sometimes have "toilet" stamped on them, so everybody knows you've made a mistake....
There is no excuse for being dirty in Japan, even if you wild camp. There are public loos everywhere, mainly the squat type, but they all have loo paper, and most are extremely clean, and they are all free. Such a delight after Central America as riding with crossed legs is quite difficult.
There are also very cheap public baths in case you don't have one at home or are just passing through. However best of all, because Japan is such a volcanic country, there are hundreds of "onsen" or hot springs. The hot water varies from simple spring water to mineral rich or sulpurous – one amazing onsen in the Japanese Alps turned our white gold rings yellow for a time.
The onsen are mostly segregated – women one side and men the other – memo: learn the kanji for men and women so you go in the right door.... Having taken your shoes off at the entrance and bought your ticket from a machine (helped by the staff as you have no idea which button to press), you hand your ticket to the same staff who give you a locker key. Once safely inside the women's section, you strip off and take a seated shower (body wash, shampoo, conditioner all provided) in a row with all the other women. Alarmingly there is a full length mirror in front of you as you shower. Once squeaky clean, you hop naked into the first hot pool. Bliss - unless it's too hot and you have to jump out and find a cooler one.
The most pools we've found in one onsen so far is seven, five of which were outside and all at varying temperatures, so you lie back and gaze up at the trees and surrounding mountains and your mind goes totally blank Well, all except for Pat who tries to calculate how long the tyres will last, and if the engines will hold out. You are issued with, or you bring, a little towel to place modestly in front of you while you skip from pool to pool, but most Japanese women just seem to fold it carefully and put it on top of their head! Finally when you are par-boiled, you jump in a cold pool (or not if you're a wimp like me), and scramble back into your clothes, avail yourself of the hairdryer and clean brush or comb provided and climb back onto your bike thoroughly relaxed. I feel Bath Spa will be a terrible let-down after this!
We're writing this up in the mountains above Kochi on the island of Shikoku in western Japan. We're sitting on tatami mats in a partially-renovated 80 year-old house in 2.5 hectares of prime veggie-growing land including a field full of lemon trees, several barns crying out to be converted, with a swimmable river, 5 minutes walk away and glorious views of the mountain opposite.
We're staying with Viennessa, an Australian whom we met at the WIMA Japan Rally, who in addition
to being an English teacher and importer of organic ginger drinks from Australia, has somehow managed to get herself classified as a Japanese farmer – necessary as this is designated agricultural land. Kochi town is 20 minutes' drive down the mountain but there's a friendly co-op just 5 minutes away. The only sounds we can hear are birds, the two ducks quacking and the rain teeming down – the rainy season has officially started and Kochi is one of the rainiest places in Japan.
This place is idyllic – we arrived nearly three weeks ago, planning on spending a couple of nights, before moving onto the bigger neighbouring island of Kyushu. We're still here.... Well there seemed to be things to do. The house and land had been untouched for eleven years and the old man who owned it had lived here for about sixty years....you can imagine the rest. At least there are floors and recycled tatami matting and paper screen throughout now.... Pat and I have had a holiday from touring and done a few jobs around the place so hopefully earned our keep! We never were much good at lying on beaches.
Shikoku is extremely mountainous – which means amazing biking roads – the other day a group of us did 300km, mainly on tiny winding roads with virtually no traffic, and looking at the island map, we covered a fraction of it. One of our other WIMA friends runs motorcycle tours round Shikoku and Kyushu for individuals and groups from overseas if you're interested!
Pix of Shikoku?
About 80% of Japan is extremely mountainous and thickly forested and of the approximately 6850 islands that make up the archipelago we managed to visit three of the four main islands. This is roughly what we did.
Japan lies on three tectonic plates so is full of volcanos and suffers from lots of earthquakes and tsunamis. People worry about these things but you either leave the country or just get on with life.
Earthquake leaflet
Tsunami pic
Coastal areas are heavily built up and traffic can be horrendous. Each time we left Tokyo, it took us two hours. Speed limits are absurdly low throughout the country: 40kph in town, 50kph on the vast majority of normal roads with miles and miles of solid yellow lines preventing you overtaking. Fortunately for our sanity, most Japanese drive at least 10kph over the limit and many vehicles pull in to allow bikes to overtake on mountain roads. I don't think we've managed to exceed 80kph since arriving in Japan and yet again we're thankful to be on small bikes.
The police generally appear to turn a blind eye to the extra 10kph, but if you get done the fines are high and your licence will be downgraded. If you are a government employee, in addition to the fine, your salary is cut (!) and it's instant dismissal for drink driving. Parking regulations are zealously enforced with big fines plus points on your licence and in big cities you have to prove you have a parking place before you are allowed to buy a car, Our friend Yuko even has to pay to park her bicycle in the garage below her block of flats. Keeping it in her garden is not allowed!
Everybody waits obediently for the little green man at lights before safely crossing the road – at times we long for the lawlessness of Mexico. But endearingly, the Japanese of all ages ride bicycles on the pavement in every town, narrowly missing other cyclists and pedestrians. Occasionally in town we get behind naughty boy bikers who zoom and weave between lanes of traffic – in which case we follow suit, while remembering we have panniers on and they don't!
Highlights of our stay in Japan?
Overwhelmingly it has been the people who have been so kind and friendly and welcoming, from the couple who went and got their car and drove 20 kms to show us to a campsite we couldn't find, to the wonderful hospitality we've experienced from our WIMA friends, and Horizons Unlimited/Japan World Touring Network contacts who've become friends. Full list to follow at the end of the Japan section – but you know who you are!
And the country is absolutely beautiful.... weather has not been great for much of our time here so our landscape photos are not what they might be. And once you get out of the traffic and up into the mountains the riding and views are glorious.
Pic?
So apart from eating, drinking and ligging about in Tokyo and Shikoku what did we do in Japan for three months?
See part 2!

Enter your email address to receive updates to Sheonagh Ravensdale and Pat Thomson's trip story!
Recent Entries
Archives:
Archives:
Monthly
Archives:
Category
Now that summer is here, get On the Road! Take 30% off the Achievable Dream - On the Road! 2-DVD set until August 31 only.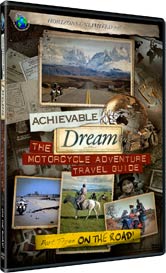 Our veteran travellers share their tips (and great stories) for staying healthy, happy and secure on your motorcycle adventure.
"A fantastic, informative and inspirational DVD."
"It's brilliant - thank you very much!"
Check it out at the HU Store! Remember to use Coupon Code 'ONTHEROAD' on your order when you checkout.
Next HU Events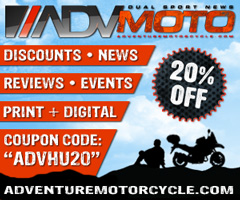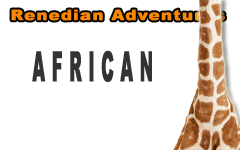 What others say about HU...
"I just wanted to say thanks for doing this and sharing so much with the rest of us." Dave, USA
"Your website is a mecca of valuable information and the DVD series is informative, entertaining, and inspiring! The new look of the website is very impressive, updated and catchy. Thank you so very much!" Jennifer, Canada
"...Great site. Keep up the good work." Murray and Carmen, Australia
"We just finished a 7 month 22,000+ mile scouting trip from Alaska to the bottom of Chile and I can't tell you how many times we referred to your site for help. From how to adjust your valves, to where to stay in the back country of Peru. Horizons Unlimited was a key player in our success. Motorcycle enthusiasts from around the world are in debt to your services." Alaska Riders

10th Annual HU Travellers Photo Contest is on now! This is an opportunity for YOU to show us your best photos and win prizes!
NEW! HU 2014 Adventure Travel T-shirts! are now available in several colors! Be the first kid on your block to have them! New lower prices on synths!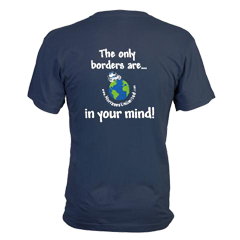 Check out the new Gildan Performance cotton-feel t-shirt - 100% poly, feels like soft cotton!

What turns you on to motorcycle travel?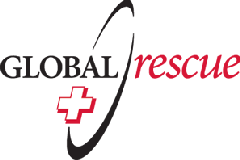 Global Rescue is the premier provider of medical, security and evacuation services worldwide and is the only company that will come to you, wherever you are, and evacuate you to your home hospital of choice. Additionally, Global Rescue places no restrictions on country of citizenship - all nationalities are eligible to sign-up!
New to Horizons Unlimited?
New to motorcycle travelling? New to the HU site? Confused? Too many options? It's really very simple - just 4 easy steps!
Horizons Unlimited was founded in 1997 by Grant and Susan Johnson following their journey around the world on a BMW R80 G/S motorcycle.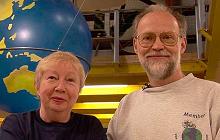 Read more about Grant & Susan's story
Membership - help keep us going!
Horizons Unlimited is not a big multi-national company, just two people who love motorcycle travel and have grown what started as a hobby in 1997 into a full time job (usually 8-10 hours per day and 7 days a week) and a labour of love. To keep it going and a roof over our heads, we run events (22 this year!); we sell inspirational and informative DVDs; we have a few selected advertisers; and we make a small amount from memberships.
You don't have to be a Member to come to an HU meeting, access the website, the HUBB or to receive the e-zine. What you get for your membership contribution is our sincere gratitude, good karma and knowing that you're helping to keep the motorcycle travel dream alive. Contributing Members and Gold Members do get additional features on the HUBB. Here's a list of all the Member benefits on the HUBB.
Books & DVDs

All the best travel books and videos listed and often reviewed on HU's famous Books page. Check it out and get great travel books from all over the world.

MC Air Shipping, (uncrated) USA / Canada / Europe and other areas. Be sure to say "Horizons Unlimited" to get your $25 discount on Shipping!
Insurance - see: For foreigners traveling in US and Canada and for Americans and Canadians traveling in other countries, then mail it to MC Express and get your HU $15 discount!
Story and photos copyright © All Rights Reserved.
Contact the author:
Editors note: We accept no responsibility for any of the above information in any way whatsoever. You are reminded to do your own research. Any commentary is strictly a personal opinion of the person supplying the information and is not to be construed as an endorsement of any kind.
Hosted by: Horizons Unlimited, the motorcycle travellers' website!
You can have your story here too - click for details!