May 29, 2010 GMT
USA - 11 March to 4 April 2010
We had planned to cross the Mexican US border at Tecate rather than Tijuana, so our planned route up through the mountains was somewhat scuppered.
Marvelling at the wide freeways and much faster traffic, we arrived in Temulco California around dusk and suddenly found ourselves paying treble money for our accommodation and double for our food. But our room in a hotel run by an Indian couple from Manchester (their accents made us feel at home!) was enormous and we enjoyed the novelty of cooking a ready dinner from the supermarket in our microwave!
Next day was classic car festival day in town.
Past Lake Elsinore and up and over the lovely Santa Anna Mountains to Torrance, Los Angeles and our home for the next three weeks courtesy of our motorcycling friend Alice.
The time flew what with bike rides up the coast to Malibu and up into the Santa Monica mountains and a great stay with Alice's friend Shannon, an interesting visit to a Harley dealer's ladies night which they called a Garage Party, bicycle rides to the beach, walks with Alice's dogs and a visit to Hollywood to see the stars and the famous sign.
In between times, Pat changed the oil and filters and spark plugs on both bikes, put a new seal on one of my forks (one too many crashed speedbumps in Mexico I suspect), put a new front tyre on my bike and new rear brake pads on my bike.
And in between times I attempted to revive some of the pidgeon Japanese I had learned 15 years ago, and sorted sending ourselves and the bikes to Japan. This latter took a huge amount of time researching to get logistics and comparable costs for both sea and air and find a crate. In the end we went for the air option as it looked like the port and customs costs in Japan would be much higher.
We hunted without success for a free crate and ended up paying $250 to get the bikes crated professionally in one crate and nearly $1400 to airfreight the crate to Japan. And we had to buy return tickets to Tokyo as the airlines refuse to let you on with a single ticket as they get fined $30,000 per returned passenger who is refused entry. Gone sadly are the days when you could flog off your not-needed return ticket.
The bikes went by China Airlines via Taipei and we went by Korean Air (at $700 each). Thanks very much to Shannon and Mark for our last night in the USA – great fun – and to Sarah for driving us to the airport early on a Sunday morning after a riotous late night.
Mexico Part 2
Back to reality and heading north over more mountains, we got to Zacatecas which was very full. Nightmare finding somewhere to stay, but we eventually defeated the one way system and ended up at the delightful Hostel de los Gallos at the top end of a steep cul de sac – parking was interesting.
Pat had to chain her bike sideways onto a wrought iron fence and stick a large rock under her sidestand. Mine was chained to a telegraph pole on a narrow ledge. Pepe, the new young owner plans to organize parking in the near future...
Zacatecas is another silver-mining town. Now closed and a tourist attraction, the Eden mine is huge and accessed by a little train. Health and safety rule here with hard hats, proper walkways, unlike the one at Potosi in Bolivia where we took dynamite and fuses as presents for the miners and crawled along dust-filled tunnels within earshot of blasting….
It also has an underground disco, so presumably no complaints from the neighbours.
Zacatecas also boasts a Swiss cable car traversing the town from one hill to another and huge equestrian statues of Mexican hero Pancho Villa and his compatriots, all of whom came to sticky ends. We were surprised to see a full-on military exhibition within the soaring confines of a beautiful old church.
Onwards and northwards towards our goal of the Barranca del Cobre, or Copper Canyon.
Days of very cold, windy riding across endless plains till we arrived at the dusty wild-west town of Guayacochi, a 30km dirt ride from the stunning Sinforoso Canyon. The Tarahumaras indigenous locals are famous for their long distance running prowess in bare feet.and have done phenomenally well in endurance events worldwide. Many foreigners also come to compete in a long distance mountain race with them to the bottom of the Canyon and back.
Our best day's riding on the whole trip so far was down a dirt road into the Canyon de Batopilas down to the town of the same name – the 40km trip took us 3 hours and was a lot more challenging than the World's Most Dangerous Road in Bolivia, but fortunately with far less traffic. The drops off the edge were not a kilometre this time, but after the first hundred metres, who cares?
At the bottom was the warm (gorgeous after so many freezing cold weeks) and sunlit little mining town of Batopilas where we basked for a couple of days in sub-tropical temperatures, and did a bit of exploring.
Back up the same road, stopping for yet more photographs…
to Creel considered to be the gateway to the Canyons and to a hostel with heating in our room – what bliss! Met lots of interesting travelers here including an American couple with 20 BMW bikes in their garage. Seems he just couldn't get rid of them when he bought the next one.
We dithered here about where to go next, but finally plumped for Baja California to go whale watching. It finally got warm as we descended to sea level from the snowy Sierra Madre. We arrived at Guaymas for the ferry only to be told to come back tomorrow as it hadn't arrived due to high winds.
On the way into town for the night, Pat got a puncture on the busiest junction in the rush hour, so I left her and set off on foot to find a hotel, then commandeered a taxi to collect Pat's luggage, then we pushed Pat's bike about a mile to the hotel. Pat fixed the puncture next morning and we rode back to the port. No ferry again today, so we went out to the beach at San Carlos where Pat rode into the back of me and fell off (first time we've ever done this). Her turn for extremely sore ribs for the next few weeks. Adding to our woes was the HSBC ATM which extracted money from my account but failed to spit out any pesos – necessitating another phone call to Nationwide to request the requisite claim forms…
We ended up in the huge Totonaka RV (recreational vehicles) camp and pitched our tiny tent amongst a sea of monstrous homes on wheels and a crowd of friendly Canadian snowbirds, here to escape their winter. Next day we woke up to the news of the big Chile earthquake and the whole of the Pacific (including us) on tsunami alert. We packed up early in case but the time for it came and went (CNN on tv in the RV's….) and the ferry was running.
The ferry left late evening as the port had to wait for permission to leave from Mexico City because of the earthquake and started lumbering our way across the Sea of Cortes to Baja California. It was extremely rough and apparently two thirds of the way across
(I was fast asleep flat in the salon), the barometric pressure dropped alarmingly so the captain decided it would be safer to turn back. Faced with another day in the unprepossessing town of Guayamas, we were very grateful to be invited to the holiday home of a couple of our fellow travelers for a shower and relaxation. Thanks very much to Ros and Jim for that! On our fourth attempt, we successfully made it across to Baja the next morning. By now we had been sniffed at the port by the same Mexican army drug hunting dog three times.
Baja was a complete change from mainland Mexico. It's still Mexico but it has a very different feel. Americans and Canadians pour down here for the winter sun and the most northern towns are full of pharmacies selling prescription drugs at a fraction of the price further north. We were expecting sandy roads (we're not keen on sand!) and sandy desert, but we found great ranges of mountains up to 3000 metres, superb beaches (still too cold to swim though) and fantastic fish. Plus for the first time legions of bikers down from the US for a few days on Gold Wings and other big road bikes.
It took a while to find somewhere to camp as most sites were still recovering from the cyclone that hit the area last autumn. We hooked up with Canadian Gary in an RV and spent some fun days camping and travelling north with him towards Guerrero Negro and the Ojo de Liebre lagoon, which is one of the prime grey whale spotting zones in the world. It's another of nature's wonders. The adults make the perilous 12,000 km journey annually from their main feeding grounds in the Bering Sea (between Siberia and Alaska) down to Baja to mate and reproduce in the warm waters of the safe lagoon. Setting off around October, it takes them three months at about 8km an hour to do it, braving orcas, sharks and whalers on the way. Numbers are badly down this year because of aggressive whaling according to the Mexicans who got the area classified as a World Heritage Site in 1933. The babies are born in the lagoon and start life at 700 kgs and 5 metres long and stay with their mothers for up to 2 years. As soon as they are strong enough, they accompany their mother back up north.

Leaving Mexico proved to be quite a performance. We had carefully selected the border crossing at Tecate in Baja to avoid both drug war shootouts (several of the mainland border towns) and also the busiest crossings like Tijuana which see thousands of cars, coaches and lorries pouring across in both directions. After a leisurely ride to Tecate via an excellent Mexican winery (terrible to spit the samples out but it was 10 am and we were riding), we got our passports exit stamped, only to discover the vehicle crossing customs post had been closed for two years and we had just over an hour and a half to get to Tijuana. Hundreds of US and Canadian cars were just being waved through, but we had to get stamped out properly or face fines or a ban should we ever wish to visit Mexico again – which we definitely do.
We scrambled into our waterproofs and set off in a thunderstorm, missed the motorway sign in the middle of roadworks and ended up in a huge traffic jam. Bailed out to Rosarita on the coast to dry out and wondered if we were now illegal! Set off early next morning to Tijuana through huge traffic jams and found ourselves in the middle of 12 lines of traffic entering the US and no sign of Mexican customs. We had to enter the US, get our visa waivers done in a special office (you can't do land borders on-line) and then exit the US to get back into Mexico unofficially to go and find the vehicle customs.
The US guys were fortunately both amused and helpful and led us (pushing our bikes) through the back way into Mexico and the Mexicans seemed completely unconcerned by our unorthodox entry. We handed in our vehicle documents, were photographed on our bikes, had our VIN numbers also photographed and were then free to rejoin the 12 lanes of traffic queuing to get into the US. Experts by now, we just wiggled our way through to the front, told them we had already done the paperwork earlier that day and were waved through. I suppose we didn't look like would-be illegal immigrants. We were nervous though as our friends in a Landrover had been grilled for several hours as to their motives for visiting the US by grim-faced officials and we know that other overland travelers have been refused entry altogether. The interview bit took about 5 minutes for us – but the whole procedure took us about 5 hours (including going back one final time to collect Pat's reading glasses).

May 25, 2010 GMT
Mexico Part 1
Mexico is a large country.....Part 1, 25 January to 11 February 2010
What do you think of when you hear the word Mexico? With all the negative publicity about the drug wars and illegal immigrants, chances are it's pretty negative unless you know the country. We were so sorry to leave Guatemala, we were not that excited about Mexico and our first stop to get cash was at a huge Walmart which depressed us enormously. That's the end of the real Central America proper we thought gloomily

So when we arrived in San Cristobal de las Casas in the Chiapas region, we were very pleasantly surprised. Lovely colonial city, beautiful buildings, fantastic mole poblano (great Mexican dish) and friendly people.
It just got better and better. The Mayan medicine museum is fascinating with a garden full of medicinal herbs and a graphic video of Mayan birthing techniques. The woman kneels with her arms around her husband, who sits in a chair in front of her while the midwife hovers close by administering herbal potions.
We decided to take a bus tour to the major Mayan ruin at Palenque and were glad we did. 200 slow kms in bad weather through endless villages each with its own set of Topes or speedbumps, many unmarked, and at least one unofficial roadblock. However, travelling in a minibus with other tourists all day reminded us exactly why we travel by bike. When we got back 18 hours later (the bus broke down), we discovered the road outside our hostal had been dug up, so that made for an interesting exit the next day.
Next stop was Oaxaca where we checked out the mescal (strong) and the chocolate (yummy) and also gorged ourselves on culture. The Santo Domingo Cultural Centre details the whole of Mayan history to the modern day - there are 56 indigenous languages still spoken in Mexico, 15 of which are spoken in Chiapas and big efforts are made to keep indigenous culture alive. Miracle really what with the appalling oppression by the Spanish Conquistadors and successive governments into recent times. Housed in a wonderful old monastery building, the Centre overlooks the extraordinary Botanical Gardens – more varieties of cacti than you can imagine.
Roads in Mexico are a dramatic improvement on the rest of Central America – suddenly we were able to do 350 to 400 kms in one day, even without going on the toll roads, which are very expensive. We stayed mainly in the highlands, which meant it was cold for most of the time. However the landscape was very varied and the colonial towns founded by the Spanish conquistadors and the missions that followed were all quite beautiful and interesting.
Our favourite town by far was Taxco – an incredibly picturesque ancient silver-mining town, splashed up a steep hillside with whitewashed buildings and precipitous, narrow cobbled streets. The town taxis, 300 of them, are old white VW beetles, with the front passenger seat taken out. The town is deservedly a national monument and totally unspoilt even at the edges. Sixty percent of the population is involved in the silver trade, whether designing, making or selling silver.

We arrived in the dark after a long day's ride in the rain, cold, tired and wet to find our hostal in an alleyway too narrow to turn the bikes in and the entrance up several steep steps. Having laboriously unloaded everything, we set off to find somewhere to park. Finally spotted a rare flat space that said parking and rode in – it's chucking it down and I've had a serious sense of humour failure…. The owner of the parking lot takes one look at us and invites us in to her kitchen for huge mugs of coffee and big slices of cake!
The next day it is still pouring down with rivers of water cascading down the streets, so we pop back to pay for another night's parking and Rosa and her mother insist we stay for lunch – a fabulous Mexican speciality called Posole.
Five hours later we stagger off replete with food and the potent home-brewed mescal (cactus liquor), our heads ringing with the protest songs composed by and sung to us by Rosa's mother. Felicita is in town to see the lawyer about compensation for family land that was stolen from her by foreign mining companies who illegally bought it off her local authority….
Next day, we meet a couple of Mexican ladies over breakfast, who discover that Pat is learning silver-smithing and send us off to the top silver emporium in town. Stunning stuff at a price… and we blag a tour of their workshop and explanation of all their machinery – Pat's in seventh heaven and I find it pretty interesting too. We meet the ladies in the afternoon and they take us to a family silver workshop on a much smaller scale up on a hill on the outskirts. Four boys are polishing jewelry and the four-year old is playing snakes and ladders with lumps of silver.
Back to the parking lot to book another night and the family have been waiting for us – oops! Rosa's multi-lingual daughter Fanny is home from university, a couple of Rosa's brothers and Rosa's mother are also there – and it's more food, another stunning posole cooked by Fanny. This time we're armed with flowers and beer.
It's stopped raining now and we're trying to leave Taxco, but it's the big weekly silver market today and Rosa insists we visit. Imagine a three-storey rugby pitch rammed with four foot wide silver stalls, heaving with locals, retailers from all over the country and the odd tourist. Rosa and her brother have their own stalls in the parking lot as well…
We give up the unequal struggle, check out of the hostel and move in with the family who refuse payment. However we insist on continuing to pay for the bike parking! On our last morning, gloriously clear and sunny after all the rain, five of us cram into a beetle taxi to go up to the Mirador and at last we can see snow-clad volcanoes in the distance.
We're off to see the Mariposas – the Monarch butterflies, one of nature's most amazing phenomenons. Millions of butterflies make the hazardous 4000km journey from the Great Lakes region of the US and Canada to winter in the warm forests of Michoacan state – it takes five generations of butterflies to complete the journey. Sod the elusive resplendant Guatemalan quetzals – for once we're in the right place at the right time!

However the rain that imprisoned us in Taxco wrought havoc in central Mexico. Severe floods had wrecked roads and bridges and the nearest village to the butterflies suffered a landslide; thirty people died and the sanctuary was closed. We cautiously rode along an officially closed road (large chunk missing), nervously skirted some very sinister-looking masked police, all in black and armed to the teeth, outside the local tourist office in a nearby town. With a wide detour, we got to the unpronounceable but lovely little town of Tlalpujahua, spitting distance from another butterfly reserve.
We got to see the butterflies after riding up a slippery dirt track and then hiking through the forest with our compulsory guide, who was grumpy because we insisted on walking rather than hiring horses (unpredictable brakes) with other tourists. In a sunny clearing, suddenly the path was blocked with a living carpet of brown and golden Monarchs. The trees, green everywhere else, were brown and gold. The air was full of them. They landed on our hats, on our clothes, on our hands. We were spellbound.
Look at a close up from this picture
It was a pity I fell off at the entrance when I stopped to take a photo – and took Pat with me. And a pity my ribs landed on her front wheel. Three weeks of not being able to sleep on my left side. Ho hum…
Back in town we discovered pulque at a roadside stall run by a strange old lady called La Guerra and drank far too much. Pulque is a cloudy, fermented agave cactus drink, and particularly popular in this area.
We avoided Mexico City which is huge, so we had to skirt round the top of it to get to Xilitla which involved a spectacular but freezing cold ride over the Sierra Gorda through a stretch of high desert, followed by a steep descent through thick fog to Jalpan. There are five stunningly beautiful mission churches in this area, founded by Franciscan monks in the 18th century.
We were headed for Las Pozas, the bizarre realization of a dream by Sir Edward James, an eccentric English aristocrat. His friend Salvador Dali reputedly said he was "crazier than all the Surrealists put together." Set against a cliff in the heart of the jungle, Las Pozas is a riot of weird concrete buildings, steps leading to who knows where, columns, huge flowers, all in concrete, once riotously coloured and now mouldering away gently as the jungle reclaims its own. We met an old gardener who'd worked there at the height of Edward's interest in the place, one of more than 70 local workmen, hacking at the jungle and pouring concrete to make exotic cages for flamingos and pumas.
END OF PART ONE
Enter your email address to receive updates to Sheonagh Ravensdale and Pat Thomson's trip story!
Recent Entries
Archives:
Archives:
Monthly
Archives:
Category
NEW! HU 2015 Motorcycle Adventure Travel Calendar is now available! Get your copy now for some terrific travel inspiration!
HUGE, 11.5 x 16.5 inches, beautifully printed in Germany on top quality stock! Photos are the winning images from over 600 entries in the 9th Annual HU Photo Contest!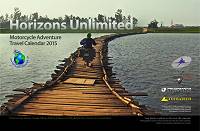 "The calendar is magnificent!"
"I just wanted to say how much I'm loving the new, larger calendar!"
We share the profit with the winning photographers. YOU could be in the HU Calendar too - enter here!
Next HU Events
NEW!

USA Virginia: Apr 9-12, 2015
Take 40% off Road Heroes Part 1 until October 31 only!
Road Heroes features tales of adventure, joy and sheer terror by veteran travellers Peter and Kay Forwood (193 countries two-up on a Harley); Dr. Greg Frazier (5 times RTW); Tiffany Coates (RTW solo female); and Rene Cormier (University of Gravel Roads).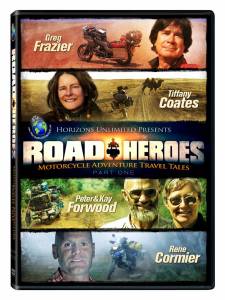 "Inspiring and hilarious!"
"I loved watching this DVD!"
"Lots of amazing stories and even more amazing photographs, it's great fun and very inspirational."
"Wonderful entertainment!"
Check it out at the HU Store! Remember to use Coupon Code 'HEROES' on your order when you checkout.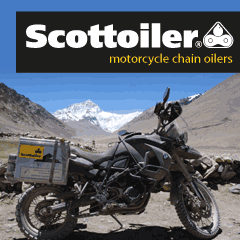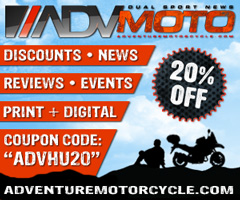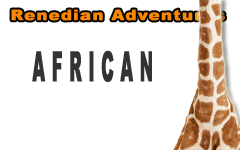 What others say about HU...
"I just wanted to say thanks for doing this and sharing so much with the rest of us." Dave, USA
"Your website is a mecca of valuable information and the DVD series is informative, entertaining, and inspiring! The new look of the website is very impressive, updated and catchy. Thank you so very much!" Jennifer, Canada
"...Great site. Keep up the good work." Murray and Carmen, Australia
"We just finished a 7 month 22,000+ mile scouting trip from Alaska to the bottom of Chile and I can't tell you how many times we referred to your site for help. From how to adjust your valves, to where to stay in the back country of Peru. Horizons Unlimited was a key player in our success. Motorcycle enthusiasts from around the world are in debt to your services." Alaska Riders

10th Annual HU Travellers Photo Contest is on now! This is an opportunity for YOU to show us your best photos and win prizes!
NEW! HU 2014 Adventure Travel T-shirts! are now available in several colors! Be the first kid on your block to have them! New lower prices on synths!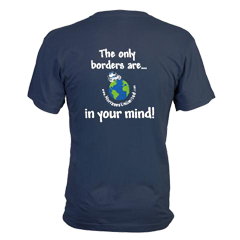 Check out the new Gildan Performance cotton-feel t-shirt - 100% poly, feels like soft cotton!

What turns you on to motorcycle travel?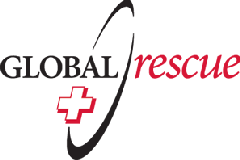 Global Rescue is the premier provider of medical, security and evacuation services worldwide and is the only company that will come to you, wherever you are, and evacuate you to your home hospital of choice. Additionally, Global Rescue places no restrictions on country of citizenship - all nationalities are eligible to sign-up!
New to Horizons Unlimited?
New to motorcycle travelling? New to the HU site? Confused? Too many options? It's really very simple - just 4 easy steps!
Horizons Unlimited was founded in 1997 by Grant and Susan Johnson following their journey around the world on a BMW R80 G/S motorcycle.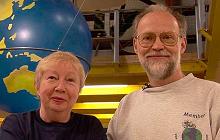 Read more about Grant & Susan's story
Membership - help keep us going!
Horizons Unlimited is not a big multi-national company, just two people who love motorcycle travel and have grown what started as a hobby in 1997 into a full time job (usually 8-10 hours per day and 7 days a week) and a labour of love. To keep it going and a roof over our heads, we run events (22 this year!); we sell inspirational and informative DVDs; we have a few selected advertisers; and we make a small amount from memberships.
You don't have to be a Member to come to an HU meeting, access the website, the HUBB or to receive the e-zine. What you get for your membership contribution is our sincere gratitude, good karma and knowing that you're helping to keep the motorcycle travel dream alive. Contributing Members and Gold Members do get additional features on the HUBB. Here's a list of all the Member benefits on the HUBB.
Books & DVDs

All the best travel books and videos listed and often reviewed on HU's famous Books page. Check it out and get great travel books from all over the world.

MC Air Shipping, (uncrated) USA / Canada / Europe and other areas. Be sure to say "Horizons Unlimited" to get your $25 discount on Shipping!
Insurance - see: For foreigners traveling in US and Canada and for Americans and Canadians traveling in other countries, then mail it to MC Express and get your HU $15 discount!
Story and photos copyright © All Rights Reserved.
Contact the author:
Editors note: We accept no responsibility for any of the above information in any way whatsoever. You are reminded to do your own research. Any commentary is strictly a personal opinion of the person supplying the information and is not to be construed as an endorsement of any kind.
Hosted by: Horizons Unlimited, the motorcycle travellers' website!
You can have your story here too - click for details!