June 15, 2004 GMT
Kiwi Land - discovering treasures

A first view
6.12.2003 - Now I have really arrived at Auckland. All the good wishes for this trip really have done me well.
My lodging is cosy, located within a small flowering garden. Right beside Hibiscus flowers and flaming red Bougainvilea, men wearing Xmas hats are selling Xmas trees - a very strange view for me. I amble along the streets, and somehow I feel as if the ground under my feet is swaying (and that feeling surely is not induced by alcohol!).
The closer I look at Aukland, the more interesting it looks to me. This process reminds me of the way one becomes acquainted with guiness: You need three trys with it to like the taste. Abandoned building sites stand shoulder by shoulder with ultra-modern skyscrapers, and quitted stores are just a few meters´ walk from an exclusive shopping mile. And if you like Sushi, here you'll probably find THAT Mecca for Sushi outside of Japan.
Anyway, everything here appears to be multi-cultural and inviting to search it about.
Pedestrians here really have a hard life. The stranger on shank´s mare needs an instruction on traffic lights, as the traffic lights will be off when he approaches. They have to be activated by pressing a button, but then the traffic lights are red (of course!). And if you don´t loose your patience, waiting for the traffic light to change, you have to hurry when your traffic light becomes green, as it turns red again immediately as you just reach the middle of the road.
Maybe my feeling of swaying is caused by hunger, so I´ll fight that swaying with a meal. However, the search for appropriate raw materials yields no results, as people in Parnell have the habit go out for eating (or the habit to have themselves massaged). Even the two closest supermarkets seem to be too distant for my current "swaying range". And now I almost leave out a store with apples and lettuces, and there I acquire the absolutely necessary for a really heavy sum of money.
And the ground is still swaying, this time from a tasty glass of wine, that I enjoy with a few nice guys in the backpackers` garden. But not for very long, as the sandflies and mosquitos here turn out to be more greedy than at my home in Germany (but Miguel´s mosquito repellent has stood it´s first test successfully) .
After that drastic treatment by jet-lag, I feel the floor stable under my feet (!), and I once more start to conquer the city. "The Link", that´s a bus that circles through the city centre, drops me off at the AA where I want to get these famous AA road maps, but that is not possible on Saturdays. Dammed!
Well, let´s go to the "Forum Kulinarius"supermarket. Here are so many delicious goods to discover that it is really hard for me to decide. With my backpack being stuffed with all the goods, my city-stroll turns out an excellent training for my coming autumn holiday on the Anapurna track.
The way back leads me along the AA again, and it seems that the information stating the opening hours is not valid, as now I receive the so much longed for maps for nothing, because I am a member of ADAC. I take the chance for a walk along the Queens street shopping mile, and then I finish my today´s activities with a long city tour on "The Link's" bus.

Skytower Auckland

Pohutukawa trees on Coromandel Peninsula
Full of expectations, I stand in front of the bike rental shop, facing my broom, a Yamaha XT225, on which I will explore the country for the next six weeks. Isn´t that bike a bit small, will the breathtaking 17 hp be sufficient to haul me and my paraphernalia across the mountains? But my joy wipes out my fears, and I saddle!
I drove to the north. Every now and then, I could see bits of the beauty of the landscape by chance, which was encouraging. If you see more of it, it is so impressive that it appetises you for trips off the main streets. There, most of the roads are gravelled, and no sign posts to be seen. So, I only use my intuition and follow my nose to find the way, and this proves out to work fine.
The 50 km to Fletcher Bay on the northern tip of the Coromandel Peninsula are wonderful, 35 km of gravel road flowing in gentle curves ahead of me, and my broom turning into a "curve swallower" (in German we would say "Kurvenräuber"). Having reached the loneliness, my tent finds a sheltered place among very old Pohutukawa trees, with direct view on the waves of the roaring sea. At this time of the year, these trees are flowering in bright red.
There is no rain in the morning. So I decide to do the Coromandel Walk, which is an easy walk of three hours along the split up coast. After half an hour walking it starts to drizzle. I'm not made from sugar, and so I go on. After another half hour´s walk, doubts start seeping through my optimism, and so I tackle the way back home, and now it's raining cats and dogs. I thank my god that there is a hot shower at the backpackers`, not too far from my tent.

Somewhere
As I read that the weather is more reliable at the eastern coast, I swing down that coast towards the south. Dark clouds are billowing over my head, but they keep tight. I buy my lunch by the side of the road, fresh fruit from the area, with an aromatic smell. You won´t find any fresher melons, tomatoes, or avocados.
I feel a bit puzzled by the question "Where're you coming off to?" - and a little perplexed I answer that I'm on the way to Tauranga. It seems this was the right answer, because I get friendly wishes for my further journey.
At Tauranga I meet Sheryl who runs a "small" private trial circuit with her family, in a beautiful forest area nearby. For this "small event" that will take place on coming Sunday, the trail track through the forest is just being prepared and while looking for the workers, that are busy somewhere out here, I get a feeling like walking through paradise. Like a virgin forest interspersed with gentle glades, the vast forest stretches over the hill. You rarely meet a piece of the 15 km of trial track. Considering these dimension, I start asking myself how big an area must be that a Kiwi will calls it a "big" area.
Then Sheryl shows me a little creek that is dabbling along. The scrubs grow so tight here that I feel strongly reminded of the rain forest in Chile.
A surprise follows in the evening. Armed with flash lights we walk to a hedge in the darkness where a colony of glowworms is shining like stars. How long did I not have such a view ...

Napier beach
The route to Tongariro National Park leads through Roturoa. That is not exactly the travel destination I am longing for, as it is a very touristic place, and I just want to pass through it (as it really smells pretty bad here ...). But when I turn my bike, I almost bang my nose on the ground (have I lost my skills to drive?)
But as the wheel rim hits the ground on turning over, my self-confidence as a driver is reinstalled, as the front tyre turns out to be flat. After some 20 years of motorcycling, this happens to be my second puncture, really a good average.
I found effective help easily. And I found that this town wasn't that bad either. The hot springs were amazing, and the hamburgers were really great. This unintended break also kept me from driving into the heavy rain that has poured ahead on my way. The grand landscape with its steep green hills and its numerous white spots of sheep invites to take a drive on a small gravel road, off the main road, accompanied by the sunshine and billowing white clouds.
Reliantly I reached Tongariro National Park, the weather forecast was "sun and clouds" - so a trip to the volcano summits "the Tongariro Crossing" one of the most impressing walks available in NewZealand is within a close reach. So far so good.
Looking for a place for my tent, I drive straight towards a red F650 bike. The BMW besides this bike had a Bremen number plate - that must be the "Reisemotten", my email-friends from Germany! What a delight to meet them here, on a little beer.
But the next morning teaches us that you must never trust the weather forecast. The rain is pouring harder than ever. I start seeing the scenery waydown, when leaving the lower edge of the cloud cover. Gruntling I have to shift my "dance on the volcano trip" to my way back.
The only place without rain in reach is Napier, at the east coast. It is the place known to offer the most sunny hours per year in New Zealand. Evidently the best place for me to lie down and dry. And there I am, walking in sunshine, enjoying the luxury of having an hours´walk without becoming wet. And a wonderful rainbow, and then a wonderful sunset, as a benefit.
The next morning greets me with a cloudless blue sky, this day will become really hot.
That is a new experience.
Early in the morning I stand at the gate to let a dream of mine come true. The keen eyes of the instructor scrutinise me and I receive a wetsuit, and a mask, and off I go into the cold water. Two fins rush towards me and descend. So do I, and see the smiling mouth of one of the two dolphins. They friskily throw the ball, dive under me, accelerating and jumping next to me high up into the air, and closer and closer, and then so close to touch them ... This I will never forget!

after a thunder storm
Enough lazing around: Now I want so see South Island. A short stop at Cape Kidnappers, where a gannet colony can be reached by a ride along the sandy beach - but not acceptable on my rented motorbike. Further, the tide is high (which saves me from doing something fobidden, as that ride along the beach is very tempting for me).
The weather here is so bright, and it comes to my mind it may be as fine in the heartland, too. After one phone call, my plans are changed.
So I drive back 300 km to the place which I left the day before yesterday. Lake Taupo, the largest lake in the country, with black swans afloat on its turquoise water, is a perfect dream that rewards me for the double way. The distances here are really a lot greater than they seemed to be during the planning at home.
Walking the tops of the volcanoes in a cold and unsettled weather is no good for my warmth-indigent nose. As an alternative, I select the Tama Lakes for my destination, two remote crater lakes lying some 1400 m above sea level, situated between the volcanoes Mt. Ngauhue and Mt. Ruapehu. Tousled und frozen to the marrow, I hide together with the other fellow sufferers inside a rickety looking wall, and wait for the sun to develop its force.
The night is also cold, and stiffly I crawl out of my sleeping bag. But after a glance towards the sky, my movements become faster. There is no cloud to be seen. I have a short breakfast, pack a few things and proceed towards the shuttle bus that carries me and the other daring ones to the start place.

ready for climbing, at Mt. Ngauhue
The road crosses areas of small hills of lava ashes. Every metre we drive provides us with a better view into the wide valley below. This way I gradually approach the dreaded "devil´s stairs". Who may know how many metres we climb up on that dark, non-skid lava rocks. I am deeply impressed to see that tender flowers and herbs are able to settle here and shine their colours in the sun. Finally, I reach the top, and I gasp for breath - above me there is only the crater mountain of Mt. Ngauhue, and the high, deep-blue sky. In front of me lies a vast and almost parched crater lake, its flat floor exhaling a gentle steam that enwraps all the wanderers ahead in its mild fog. After many more metres going up and down and up again, I find myself at 1886 m above sea level, standing on a smouldering ground that produces a strong stench of sulphur.
It´s like in a witch kitchen (where is my flying broom?). The ground below my feet is hotter than any underfloor heating.

3 summits
Below I see the shining turquoise of the precariously unhealthy looking Emerald Lakes. When looking into the Red Crater I quiver back, before I realise that this huge air bubble is old, and long since petrified. Standing on Mt. Tongariro, 1900 m above sea level, I see it´s white shining neighbour, Mt. Taranaki, far in the distance, at the other side of the island.

dance to the volcano
But now I have to proceed. Running down on this loose lava gravels down the steep slope is a fascinating experience, and I attain quite a speed.
But where the heck is my company? I realise that I didn´t see anyone from the bus group for some time. I am afraid I might have missed them on their way back to the bus.
So I descend to the hut as fast as a weazle (Birgit, this would have been a great experience for the two of us!). In "Nepali fashion" I rush down the path, and I become faster and faster. This is almost as fascinating as motorcycling.
I take a short stop on the Ketetahi Hut terrace, then I go on rushing down the mountain, I pass by a steaming hot fountain, and every now and then I catch short glimpses of the shimmering lake in the valley below. Running through the little wood further below I pass the folks that left the hut before me and say them hello, and reach the bus an hour early, full of delight from all these great impressions.
With this in my heart I start my drive towards Wellington, where I meet a warm reception by James and his family. We meet a group of cycle fellows in Wellington for lunch, at a place where you can dine from a variety of delicious food for just 10 dollars (some 5 €). The evening with these merry people is so nice that I promise to return for a longer visit on my way back to Aukland.
As my witch broom of a bike has not yet learnt how to fly, the ferry helps me over the Cook Straight. I come to Picton, which turns out to be a rather calm place, and a very friendly one. I would very much like to stay, but my nose points towards Nelson, where Richard and his wife are waiting for me. Passing "wobbling mushrooms" and queer white-faced ghosts in black gowns and numerous lampoins, we climb onto the "Centre of New Zealand", which is the geographical center of the state. There, a huge frame is hanging between trees, and everyone can take his or her own view of the country looking through that frame. On the other hill, a little more below, numerous torches and lampions are shining, a every now and then you hear pieces of music, from rock to blues, blown up from below by the wind. Old and young dance together into the night. Thus people from Nelson celebrate their feast of light, until finally we too fall into our beds, after many stories, and many beers, tired...

at the West Coast
The wood is called rain forest... ...because it clangs from rain here... my guidebook says this is a great scenery that I am driving through now. The drumming of the drops onto my helmet rather activates my poetry instead increasing my concentration on the street. The unique impressions of my heli flight and my christmas domicile are still very strong in me.
These experiences could not be made available without some curtailment. I had to give up my plans for an extended investigation of the west coast. Instead of this, I could make it to have this striking experience in bright sunshine.
Even the scurrile Pancake Rocks near Punakaiki received nothing but a very short glance of appreciation from me.
40 minutes of encountering the glacier world of "Franz-Joseph" and "Fox", then climbing Mount Cook, which is the highest mountain in New Zealand, towering to 3750 m, and this about to start at high noon! That´s where I simply feel I just have to join in!
The reward for taking this decision are snowy white glaciers, with cracks gleaming blue. Jagged rocks, black and brown, jutting out of the ice. Spectacularly we fly close across rocky ridges, either with view on the giants of the Southern Alpes, or peeping down into the vast dry Central Otago valley.
Later I have a coffee together with my flight companions, still overwhelmed by these fascinating views. Then I am ready for action again and I go to find me a nice location for the night.

getting lost?
Okarito, about 30 km away at the sea lures me with its youth hostel, which is the smallest youth hostel of the country, a tiny former school house. In its garden I meet a young danish couple with their little son of nine month, and we easily decide to stay together for another two days for Christmas. We make up a menu easily, tomorrow we shall go shopping. That same evening a young guy from Switzerland drops in, his name is Lucien, and as he hears what we intend to do, he decides to join us and to extend his stopover by two more days. The mild evening invites us for a long walk along the beach, which is accompanied by a large nuzzling lagoon, and we relish the calm beauty of the setting sun.
It is raining hard next day when we go shopping, and we loll in the Franz-Josef village, which is so touristic that it is almost nasty. Compared to this, our little Okarito is a real small "island" of calmness.
Christmas Eve surprises us with a shining sun, which gives me the opportunity to take a closer look at the rain forest through which I had been driving down the coast during the past days. On my way back I realise, among other mostly endemic birds, a white heron, a bird of which the local people are very proud, as it is rare to be seen. And if you hear something that sounds like a rusty swing, that is another bird, hidden somewhere high up in the tree tops.
Together we go out to cut us our Christmas tree branch – you simply cannot have Christmas without a tree. Out of some almost lost memory we tinker the decoration, engulfed in the delicious smell of milky rice and cinnamon. Then we prepare the chicken – which we stuff with apples. We lay the table feastfully and enjoy the delicious meal. Then we play cards, until the plenty of mulled wine we had sends us into our beds quite tired.

And now I'm on the road again. From time to time words painted in white onto the dark asphalt ahead announce a "One Lane Bridge", which asks me to pay attention. It is high season here, such a road situation during the high season at the "Cote d'Azur" would cause THAT traffic jam north of the equator, Here, however, it simply disrupts my idleness. You see that it is high season now from the "no vacancy" signs that are shown by the numerous motels.

One lane
It turns out that the question "Is it a good idea to go on a long tour with a 180 km tank range at Christmas" can only be answered "yes" by extreme optimists. All gas stations are closed that day, except in Queenstown, which is 250 km away. It was some piece of work to kindle the kindness of a person such that he finally powered a gas pump to fill up my broom´s tank, as otherwise, my broom would not have made it.
Near Queenstown a "Kiwi child" was born that conquered the world: Bungee-Jumping. I had to look at its place of birth, an old wooden bridge spreading high across a picturesque canyon. In a quite US-American style, you get all information, and of course a lot more for more money. My curiosity keeps me from going away immediately and carries me closer to the abyss - no, not for a jump, I prefer to take the stairs, but I am impressed by the daring ones that jump.

A Kiwi child exploring the world
I thank god that I can pass Queenstown without a close touch. Any types of activities are offered there to thrill one´s nerves. This is not what I desire. Te Anau isn´t any less touristic than Queenstown, but it is the gateway to Milford Sound. As it is a voyage of 240 km, both directions, I decide to take a comfortable shuttle bus instead of my bike. This finally turns out to be a wise decision, as it was raining the whole day, with only a few short pauses. Later I learned that there is a gas station hidden somewhere in the village.
I can´t confirm that it is a top event to see the famous Mitre Peak hidden in the fog, but the storm that comes with sleet showers as our boat reaches the open sea, and the hundreds of waterfalls show a different view of this spectacular and amazing scenery as it is given on the picture postcards.
From Rain into desert
My successful escape out of rainy Milford Sound brought me back to the Kiwis and their open-mindedness I got familiar with during the last weeks. It is a real pleasure to hear the relishing question "Where're you coming off to?" Now I know what it means and what to answer!

secret Curio Bay

more of Curio Bay

At Curio Bay, near the most southern point of South Island - and the most southern point of my journey - I enjoy the open view on the sea out of my tent which I placed above the cliffs. After standing a hefty shower inside the tent, I cast a lazy look out – and this immediately causes my movements to become fast, I pick up the camera to catch the most breath-taking sunset with rainbows I ever saw in my life. Dolphins are cavorting in the bay, they are surfing the waves together with surfers. I take a walk along the beach of one and a half hours, without reaching its limit. On my way back I find a little shark that is panting on the beach, but I don´t dare to touch him from fright of his yaws.
After spending two days by lazing around, I return back to civilisation. At the northern cape of the Otago Peninsula near Dunedin, I take the opportunity to watch a rare play of nature: albatrosses of majestic elegance, flying seemingly motionless in the steady sea wind.
My New Year begins with the hottest January morning I ever experienced - the temperature is far above 40°C. Without our careful observation of our watches, the new year would have almost started without us, as fireworks are not allowed here due to their great wood fire risk. Laughing together we were enjoying the excellent meal, and we really didn't miss anything at all. "We", that are the "Reisemotten" from Germany, and Murray and his wife, whom I happened to met again by accident here at Oamaru, and we are enjoying the most delicious fish´n chips that can be found in the entire area.
Such lucky coincidents, that come across as you travel following your intuition and "your nose" make up the most fascinating impressions that I gathered on my journey through great Kiwi land.
Together with the two Kiwis I took off to explore the "desert", Central Otago. On our way to Fairlie, Murray turned out as a secure pathfinder. The tattered dead end of that road out there in the nowhere, evidently known only the sheep on the meadow, was surely meant as a "test" for our riding skills ... Wasn't it? ... I think I would have never found my way out, but after turning my bike, and after a thorough look on the map by Murray, I followed his Transalp up the way to Hakataramea Pass. This ride reminded me of some exciting roads in the Spanish Pyrenees I enjoyed some years ago. Reaching the pass height, I experience some breath-taking seconds which make me sit on my XT without a move: I am looking down into a wide, dried-out valley, and at the end of this valley the snowy tops of the Southern Alps are towering, silently lined-up shoulder by shoulder, with Mt. Cook in their centre. "That's freedom" I hear Murray´s voice echoing from the distance into my mind ...

Central Otago, Hakataramea Pass
Just behind these mountains is one of the rainiest locations in the world, but Murray tells me that it hasn´t been raining here in Central Otago since June. It is amazing to bring to one´s mind the contrasts which this small country combines within such a close area!
This great scenery accompanied us as we drove along the dusty road, until we reached Burkes Pass. We arrive at Fairlie, and I am entirely covered by a layer of dust, as I had been driving along behind Murray. All of us – the bikes as well as us - need fuel very badly, the only question now is "who first?". Of course, it's the bikes ... Straight as an arrow flies, Murray guides us to a place which is excellent for a delicious meal in the shade. I take an extensive shower in Geraldine, washing off the layer of dust that is covering me, as well as my suit and my sacks, and then the first bottle of "Speight´s Ole Dark" becomes empty immediately. Oh, Kiwis are really great beer brewers!
This impressive tour just cannot be meant to be the only one. We decide to meet again on North Island on my way back to Auckland.
Out of the desert towards the mountains
My route takes me to Christchurch. My broom is to get new "juice" there – a motor oil exchange is due. As I booked my bike all-inclusive, the renting company will do a check-up of the motorcycle as well.
My reception in this town is a very warm one, and it is easy to find one´s way here, as it is the case in almost any place in New Zealand. I find the garage quite easily. While my bike is being fixed, I stroll through the beautiful town centre which has many small and very nice shops (which are all closed, what a luck of my purse). I enjoy having a coffee in the sun and look up my mailbox for emails. There I happen to read an invitation that comes from a guy in Christchurch.
But now I feel I rather prefer to be alone. This I can have best in one of the countless bays of the Banks Peninsula which is situated to the east of the town. I fetch my bike.
It is hot there and the whole countryside is burnt dry by the sun, and I start longing for something that´s green.

Arthur´s Pass
I stop on the spot and turn! It´s Arthur´s Pass that will be my new destination, one of the two pass roads which allow a crossing of the Southern Alpes towards the west coast. This means driving through the dry empty plains again. But the idea of viewing green leafs keeps me holding on. I decide to phone the writer of that nice email from Christchurch. We quickly make an appointment, and he will join in. We are going meet at Craighieburn DOC camping ground, 30 km ahead of Arthur´s Pass village, which is the best place around. Where else can you have fresh water right out of the creek in front of your tent, good to drink and good for a bird´s bath … And even the starry sky of that evening is just as impressive a view as the ones I recall from my trip in South America.
There are some dark shadows sneaking around the tent, uttering some well known sounds now and then – it´s keas. These extremely nosy and courageous parrots usually rummage about in everything that is not carefully hidden and packed. This makes them dreaded visitors on parking grounds. The take a fancy in gnawing things that are made from rubber, especially car gaskets and bike seats.
The following day I feel that I do not yet want to go back into civilisation, so we decide to climb the mountain at the foot of which we settled down. Our path leads through the virgin forest, straight uphill. The higher we get, the thinner the wood and the smaller the trees become. Near the summit, there is no shelter against the burning sun at all. It looks as if it is just that one last step that we have to conquer to get onto the summit. But not really, the mountain continues to rise behind that, as it is so often with the mountains. And a further summit waits for us to climb it. I give up in the glistening heat of the sun - though that really frets me quite a lot. So, after a break for a photo shooting, my new ambition is born, and he shows a smile from cheek to cheek as we continue heading for this summit. And as we arrive there, we are rewarded by a magnificent view on the valleys around and on the skiing grounds higher above. In that heat I simply cannot imagine that there will be plenty of snow in this area in winter, but in this country almost everything is possible.
This body strain does claim it´s tribute: our stomachs start to grumble.
Driving in a comfortable car through a wide valley, surrounded by snowy summits, on a road along the meandering arms of a large mountain river and passing clear blue mountain lakes, we come to Arthur´s Pass Village. During this season, the water in the river is low.
On a sportive chassis frame and with such a trained driver, this road makes great fun, it´s like a roller coaster ride.
The village is small. It offers some accommodations and a little store, but it also has an excellent ice café. There I enjoy these tasty pies which I had so often before, and then I have the pleasure to try another Kiwi speciality: Hoky-Poky-Ice cream - incredibly sweet, and overwhelmingly tasty.
Any good time has to end … my destination is Amberly, a little north of Christchurch. I will meet Nigel and his wife there. Nigel turns out to be an all-rounder, besides his passion of collecting old Suzuki 2-stroke motorcycles, that all want to be maintained - almost each of them is ready for a ride - he is a master in brewing beer. And she prepares us a very delicious meal. 'Us' means, that I happened to meet friends from Germany. Being in the area on their way to the south, they knew my destination and decided to meet me here. That night we talked about motorcycling and travels until late, and talking about these themes joined us.


Eating Tam Tam near Taylor Lakes
After breakfast next morning, Nigel guides us deep into the nearby mountains. I take the chance to leave my luggage at a friend of Nigel, and with that reduction in weight it´s a joy to drive my broom on the gravel roads, by the "power" offered by 17 HP.
On a first break at the river, we are initiated into the secret of how to eat "Tam Tam": Bite off two opposite edges on the diagonal of the rectangular "Tam Tam" chocolate cookie. Then dip one of these edges into the hot coffee and suck at the other as through a straw – and that quickly (!)– as the chocolate filling should melt with the hot coffee in your mouth (and not in your hand). As soon as the cookie is soaked with hot coffee, you must eat it immediately, as it otherwise will desintegrate to splash straight down into your coffee ...
On we go, along a great 4WD-track that leads by the side of the deep blue Taylor Lakes, towards Loch Kiroch. The track is muddy and shows deep potholes, but it is easy to drive, as long as it is dry. At higher speed, jumps over the pothole rims make the ride exciting (what brings a broad smile of pleasure on my face). Kiwis have such fun available almost everywhere, just a step away from their door.
The track ends at Loch Kiroch, and to recreate for our way back we make us some unique sandwiches, laid with rucola straight from the garden. As my German friends decide to stay here for the night, I have to say goodbye to them now, we will meet again in Germany.
As I drive back on the track, I become more and more daring. I am absorbed by riding through that magnificent landscape, I take it in with all my senses on riding that bike. I have to watch out for the sheep as they may take the most unexpected direction in the very last moment. It´s my turn now to open and close the sheep gates. On the way back I drive first, and Nigel behind me has to swallow the dust, but he says that he has great fun driving on that track, and I can´do anything else but agree.
I will really miss these gravel roads that are winding through a great scenery, and biting their dust.
It is really hard having to say Goodbye after these great days, but I have to move on to catch the 12 o'clock ferry that will take me back to Wellington. Feeling sad and not at all in the mood to take a break, I ride on for the next 300 km along the most beautiful coastline of South Island, between Kaikoura and Picton. I arrive in Picton somewhere around dawn, and tired and lost in my sentiments and thoughts, I creep into the sleepingbag.
In Wellington I meet my Kiwi friends again, whom I had already met on my way to the south. Strolling through the streets, I find a very nice place, framed by the Town Hall, the Visitor Centre and the library. A ball of metal fernleafs was hovering over it. More works of art along the way open my senses to enter the Te Papa Museum. It looks impressive from outside, but inside it is really breathtaking - you feel that it is built by people that love their country. It offers an excursion through New Zealand, its creation, its nature, and its forces, and its people. Here I meet the birds again, whose morning concerts I got awake with during my whole journey. And then I face the pride of Kiwis motorcycling-nation, the "Britten" bike. This ambitious piece of technique is in a dark-blue-pink hue, engineered and handcrafted by a Kiwi guy. Every detail, including the motor (with exception of the brakes) is handmade. I is unique!
The way back to Whitby holds a bad surprise for me: My broom's motor gives up its service, with a loud metallic rumbling noise. The motorcycle rental company organises another bike for me, to be delivered on next day´s afternoon. This means that we now have plenty of time to talk about our Kiwi and German biking experiences - sitting comfortably and warm, as a group of nice people, while a rainy storm is raging outside.
Everything good ...
... has to end some day ...
But not immediately.
The new broom awaits me to stand the last adventures with me. The first adventure is to dare stepping out of the garage. The storm and rain outside are bending the trees. My partner next to me helps me to be brave and says that with this wind coming from the back he will get much faster to his workplace.
Oh what a joker!
We look at each other while we bravely start our motorcycles, because the waiting hadn't brought up any improvement yet, and then we dash into the floods outside. The wind catches the motorcycles, and shakes us heavily. My new broom matches this wind easily, I get along reasonably without having to change to the third gear, not as I had to with the previous one.
This day´s hop is a short one, I drop over at Murray and his wife. The welcome is joyful, and in the same moment I am sitting on my bike again. Murray starts his Transalp and we're on the way through the forest - offroading. Yippeeee...

getting lost?
After loosing some of my fright I dare to ride up and down some rather steep hills. Nothing really dangerous can happen to me on this soft and sandy ground. Murray drives through a meadow with high grass that is containing some unexpected hidden logs. It is a piece of hard work for us to get the bikes free from them again. And I have to thank god that I wasn´t driving too fast, as I almost did not realise that little lake just in my path, hidden behind high grass. I just managed to turn my bike in the very last moment. Otherwise those ducks would have experienced that shock of their lifetime.
Then we enter an old pine forest of scurrile grown trunks. Parts of Gollumn´s home forest scenes were filmed here.
Before dinner we go to the beach. Because I can't ride on the beach on my rented bike, Murray´s friend takes me to a trip and with almost 80 mph we rush over the endless stretch of sand between the sea and the dunes - what a fascinating experience! An old sailing ship lies almost buried in the sand. Somewhere around 1876 a storm put her on the shore, and all efforts to salvage her failed. Since then the shoreline moved further out over the years, and thus the ship is now surrounded by dry land.
We rush back until we come to the lagoon where a river enters the sea. A lot of driftwood lies in front of the dunes, piled up to several metres. That driftwood is not composed of small branches, it consists of large trees with thick trunks that are bleached-out by sea and sun.
Later I get the chance to sniff a noseful of motocross air. We watch the son of Murray´s friend on his motocross training. The xtrack he uses was cut into the hills by bulldozers, and the boy jumps higher and higher on his 85 cc motocross bike. He definitely has my admiration, he does his jumps in a really professional manner.
Now the last step lies in front of me. Saying Goodbye is getting really hard. But not yet now, because the couple decides to accompany me on my today´s ride. We start out very early before breakfast, enjoying the fresh air. The open plain looks gentle and lovely in the morning fog – which doesn't make saying Goodbye any easier. By and by we come into the mountains, and the roads are becoming more winded. As we cross a ridge, the view opens to snow-covered Mt. Ruapehu, the volcano at the foot of which I walked at the beginning of my journey. Now, with almost five wonderful weeks that have passed since, I realise that volcano in a different attitude.
All the thoughts disappear immediately with the first appearance of gravel on the road. Yppiee!!

on tour with Kiwi friends
We ride into the loneliness again, from Taihape to Flaxmere into the mountains, and this offers one beautiful view after the other. But now the moment really has come to say Goodbye for my companions.
Alone I ride on to my today´s last hop. These narrow curves simply won't end, leading through the deep and narrow Devils Elbow Gorge. I'm getting tired, as this day was a long and exciting one, but I haven't yet reached Lake Waikaremoana, my destination for today. When I arrive there, I feel refreshed again, as the small gravel road leads along the shore of the lake in a most wonderful way, becoming more narrow and winding. After another 20 km I finally reach the campground, and now I am only able to do just the most essential things: put up the tent, have a meal, shut my eyes, fall asleep ...

The morning is promising. Another 77 km of fun on a curving and dusty gravel road along the lake and through the virgin forest of Urewera National Park. I find myself in a really ambiguous situation - riding fast means having great fun, but then the time of my being here will end faster. I decide to take having the fun and to drive this road again, on my next visit.
The drawback of this decision is that I arrive at the Rotorua tourist center earlier.
Standing in a queue at the visitors centre, I book "Tamaki Tours". The Tamaki Tours bus collects me, and "waka captain" Wallace teaches me the first Maori words. As this bus, of course, is not a bus, but a "waka" (which means: boat). Instead of "Welcome" we will say "Kia Ora" from now on and after calling "paka paka", everyone will clap their hands. And so a joyful trip begins.
As we arrive at the Maori village, we assemble behind our "tribe chief" Paul whom we elected for chief during our "waka ride". In between this, some "tourism blackout" catches me, and I question myself, what I am doing here? Besides us there are four more busloads of people entering this place.
Our chief takes over the welcoming ceremony by the host tribe, who demonstrates its power by shouting out loud and martially, and then accepts our welcome gift. This is a very sacred ceremony, which is quite unusual for us.
As we enter the village, we see small, beautifully ornated huts, which lie in the forest, one by one, and Maori people perform typical everyday activities there. In Whare-Nui (the meeting house) we get involved into the wondrous dances, songs, and games. Later on we are allowed to taste the delicious Hangi (a meal that is cooked in the earth oven). The bus driver gives us an extra show, dancing and singing, after that we all take our neighbour by the hand, and together we sing a song of farewell. Merrily we walk to the bus, where everyone is called upon digging in his or her "treasure of songs". If someone doesn't sing a typical song from his country, the bus will stop until a song resounds. But we are a good company, and so we travel joyfully, singing into the evening. We are a little glad as we pass one bus that is waiting. Back in Roturoa, the driver circles our waka coltishly along a roundabout for several times, until his police friends appeal to his guilty conscience.
Unwillingly I pack my stuff, my trip is drawing to a close. Trying to make the best of it, I drive right along the beautiful coast. No showers disturb me. This time, even the Coromandel Peninsula further north shows itself from its best side, the clouds keep tight and the bright sun light makes the rocks along the coast flash in the turquoise sea. My romantic heart beats higher ... and my motorcycle heart more than ever.
Meanwhile my intuition has become so mature that I find my lodge in the centre of wide spreaded Auckland straight and without need of a map, just once I have to ask for the way. I hand over the motorcycle without a problem, and I feel a little helpless now, without my broom that I had for six weeks.
... until next time!!

got lost!
(14.1.04)
Enter your email address to receive updates to Kerstin Doose's trip story!
Recent Entries
Archives:
Archives:
Monthly
Archives:
Category
NEW! HU 2015 Motorcycle Adventure Travel Calendar is now available! Get your copy now for some terrific travel inspiration!
HUGE, 11.5 x 16.5 inches, beautifully printed in Germany on top quality stock! Photos are the winning images from over 600 entries in the 9th Annual HU Photo Contest!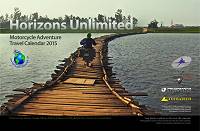 "The calendar is magnificent!"
"I just wanted to say how much I'm loving the new, larger calendar!"
We share the profit with the winning photographers. YOU could be in the HU Calendar too - enter here!
Next HU Events
Thailand: Jan 9-11, 2015
Germany: May 14-17
Canada Ontario: Jun 18-21
Ireland: June 26-28
Colorado: July 17-19 TBC
Canada West: Aug 20-23
USA California: Sep 24-27
Aus Queensland: Sep 24-27
USA North Carolina: Oct 8-11
Aus Perth: Oct 9-11
Germany: Oct 22-25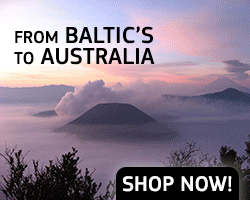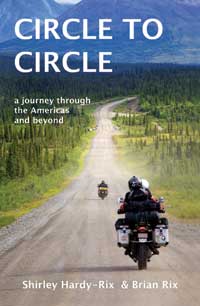 Circle to Circle - a journey through the Americas and beyond. by Shirley Hardy-Rix and Brian Rix
"Well written, funny and informative."
"Thoroughly entertaining!"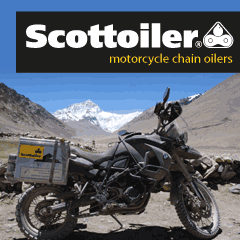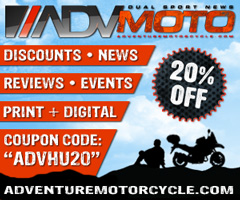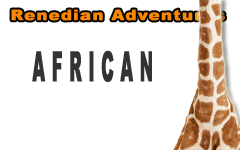 What others say about HU...
"I just wanted to say thanks for doing this and sharing so much with the rest of us." Dave, USA
"Your website is a mecca of valuable information and the DVD series is informative, entertaining, and inspiring! The new look of the website is very impressive, updated and catchy. Thank you so very much!" Jennifer, Canada
"...Great site. Keep up the good work." Murray and Carmen, Australia
"We just finished a 7 month 22,000+ mile scouting trip from Alaska to the bottom of Chile and I can't tell you how many times we referred to your site for help. From how to adjust your valves, to where to stay in the back country of Peru. Horizons Unlimited was a key player in our success. Motorcycle enthusiasts from around the world are in debt to your services." Alaska Riders

10th Annual HU Travellers Photo Contest is on now! This is an opportunity for YOU to show us your best photos and win prizes!
NEW! HU 2014 Adventure Travel T-shirts! are now available in several colors! Be the first kid on your block to have them! New lower prices on synths!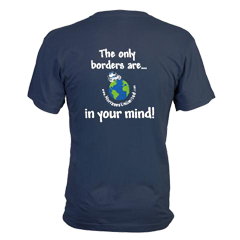 Check out the new Gildan Performance cotton-feel t-shirt - 100% poly, feels like soft cotton!

What turns you on to motorcycle travel?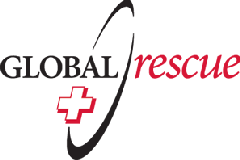 Global Rescue is the premier provider of medical, security and evacuation services worldwide and is the only company that will come to you, wherever you are, and evacuate you to your home hospital of choice. Additionally, Global Rescue places no restrictions on country of citizenship - all nationalities are eligible to sign-up!
New to Horizons Unlimited?
New to motorcycle travelling? New to the HU site? Confused? Too many options? It's really very simple - just 4 easy steps!
Horizons Unlimited was founded in 1997 by Grant and Susan Johnson following their journey around the world on a BMW R80 G/S motorcycle.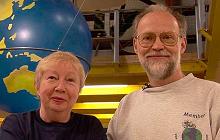 Read more about Grant & Susan's story
Membership - help keep us going!
Horizons Unlimited is not a big multi-national company, just two people who love motorcycle travel and have grown what started as a hobby in 1997 into a full time job (usually 8-10 hours per day and 7 days a week) and a labour of love. To keep it going and a roof over our heads, we run events (22 this year!); we sell inspirational and informative DVDs; we have a few selected advertisers; and we make a small amount from memberships.
You don't have to be a Member to come to an HU meeting, access the website, the HUBB or to receive the e-zine. What you get for your membership contribution is our sincere gratitude, good karma and knowing that you're helping to keep the motorcycle travel dream alive. Contributing Members and Gold Members do get additional features on the HUBB. Here's a list of all the Member benefits on the HUBB.
Books & DVDs

All the best travel books and videos listed and often reviewed on HU's famous Books page. Check it out and get great travel books from all over the world.

MC Air Shipping, (uncrated) USA / Canada / Europe and other areas. Be sure to say "Horizons Unlimited" to get your $25 discount on Shipping!
Insurance - see: For foreigners traveling in US and Canada and for Americans and Canadians traveling in other countries, then mail it to MC Express and get your HU $15 discount!
Story and photos copyright © All Rights Reserved.
Contact the author:
Editors note: We accept no responsibility for any of the above information in any way whatsoever. You are reminded to do your own research. Any commentary is strictly a personal opinion of the person supplying the information and is not to be construed as an endorsement of any kind.
Hosted by: Horizons Unlimited, the motorcycle travellers' website!
You can have your story here too - click for details!