Archives
April 28, 2006 GMT - Leaving on a jet plane, not sure when we'll be back again
Having spent many a day at Dakar Moto HQ, thought it might be time for a quick update. As you'll remember from way back when, last year in fact....though only 5 months ago really, Sandra & Javier run a motorcycle...
April 08, 2006 GMT - 31st Mar 2006 - Closing the Circle
Tucuman - Santiago del Estero 240 kms Nipped out from the Petite for our breakfast round the corner in the 'locals' cafe. Great value if not exactly a Full English. At least we're onto decent coffee, and now without the...
April 02, 2006 GMT - 30th Mar 2006 - Tucuman
0 kms After a quick breakfast round the corner we set about taking the panniers off so we could get to the sub-frame, only takes 35 minutes even with them full, so not a bad length of time for 'fixed'...
April 02, 2006 GMT - 28th Mar 2006 - Cafayate
0 kms A rest day then a cracking (!) ride...
April 02, 2006 GMT - 23rd Mar 2006 - San Pedro de Atacama
A return to Argentina, the worst road of the trip, the first spill, and meeting old friends 0 kms Well for the author this was a distinct no day, Bev was able to operate uninterrupted fortunately and look after me...
March 25, 2006 GMT - 20th Mar 2006 - Nasca - Camana
Virtually 400 kms Like lingerie, the more you pay, they less you get, ......
March 25, 2006 GMT - 17th Mar 2006 - Cusco
It's been a while since update. For a few reasons, not that we're in jail I'm pleased to say (sorry you will be seeing us again). We had a stop with no internet followed by two days of mileage crunching...
March 19, 2006 GMT - 16th Mar 2006 - Cuzco Sacred Valley
140 kms A day of many excitements, of which only half can be told at present......for legal reasons, we kid you not! But more on that one tomorrow....
March 17, 2006 GMT - 12th Mar 2006 - Cusco
0 kms Well to be honest writing this few days down the line I can hardly remember the details, but… Started the day late and with slightly foggy heads due to that 2.30 am finish in Norton Rats last night....
March 15, 2006 GMT - 10th Mar 2006 - Puno, Peru (Lake Titicaca), boat trip to Islas floatantes de los Uros
0 kms by m/c, We had chosen Puno as a stopover as it is close to the traditional Titicaca sights. The floating reed islands of fame. Several firms offer tours, but one in our hotel was the same details and...
March 15, 2006 GMT - 7th Mar 2006 - La Paz - Cocacabana (Lake Titicaca)
195 kms Had the place to ourselves on waking as Oscar and Elizabeth were out but they came back to join us for the ride towards Titicaca. We set out together on some of Oscar's direct routes straight up the...
March 11, 2006 GMT - 5th Mar 2006 - Coroico, La Paz, Tiwanaku.
90 kms by bike, 120 kms by car We had made plans to meet Oscar and Elizabeth in La Paz today and stay there with them so had to be up bright and early to get back up the fabled...
March 11, 2006 GMT - 2nd Mar 2006 - La Paz - Coroico
100 kms The optional Carettera del Muerte We decided to split La Paz and head out into the country for the weekend before moving onwards to Lake Titicaca....
March 11, 2006 GMT - 27th Feb 2006 - Arica - Patacamaya
418 kms These entries are written day by day, and I rarely go back and edit a day's entry, other than to add something I'd forgotten the reason I say this is the marked contrasts you can get between one...
March 01, 2006 GMT - 24th Feb 2006 - San Pedro de Atacama - Iquique
464 kms Well San Pedro has been kind to us, just what we needed. Some people find it a desolate dust blown place, but I guess they're mainly backpackers without their own transport. For us it's been a tonic. Completely...
February 26, 2006 GMT - 20th Feb 2006 - San Pedro de Atacama, Jama pass
242 kms To continue our quest to discover the area we thought we'd have a peak at the Bolivian border today and a further part of the Flamenco National Park that lies over near Argentina, so this place really is...
February 26, 2006 GMT - 16th Feb 2006 - Caldera - Antofagasta
526 kms Hot desert and a return to the hotel of love! Well another day of mileage crunching though it wasn't planned that way. The book talked of a little place only 60kms away that was to be our destination,...
February 18, 2006 GMT - 12th February 2006 - Vicuña
0 kms Basically, as we expected the clouding over of the skies, in this the 'best place in the world to see the stars at night' meant our astronomical adventure was cancelled, in fact bad enough to cancel the whole...
February 13, 2006 GMT - 10th February 2006 - Ovalle
0 kms As we've had another rest day, with little but a fine haircut and beard trim, which was carried out better than you'd get at home and for considerably less, we thought it might be good to highlight one...
February 12, 2006 GMT - 7th February 2006 - Curacautin via Villaricca - Coelemu
370 kms We were greeted with grey skies and a very little light mizzle that luckily never turned into anything, and at least it was considerably cooler, in fact only 10 degs when we left, but soon rose. We travelled...
February 12, 2006 GMT - 4th February 2006 - Puerto Montt
0 kms Well today loomed with grey and leaden skies so our plans were scuppered even before started. No beach option, and no ride out to see the scenery options, in fact, a further 'in town' day. It could have...
February 07, 2006 GMT - 31st January 2006 - Chaiten - Park Pumalin
60 kms Went into town and bought ferry tickets for the 5 hr crossing as we didn't want to get stuck in the arse end of nowhere for two days. Tourist info very helpful. We left town and hit the....you...
February 07, 2006 GMT - 27th January 2006 - Puyuguan
0 kms Checking the tyre in the morning it had lost a third of its pressure so clearly not easily fixed. Unfortunately that wasn't the only of our worries. I noticed a gaping slash in the right hand pannier. The...
February 07, 2006 GMT - 25th January 2006 - Villa Cerro Castillo - Coyhaique
February 07, 2006 GMT - 22nd Jan 2006 (or thereabouts) - Bajo Carocoles to Villa Cerro Castillo
After our great adventure on Ruta 40 we thought we were pretty safe going over to Chile....and we thought the roads couldn't get worse...think again, think twice again !...
January 26, 2006 GMT - 18th Jan 2006 - Lago Roco Nr El Calafate to past Tres Lagos Ruta 40
268 kms You find your humble scribes at Km 53 after the YPS station at Tres Lagos on the Ruta 40, in the middle of bugger all, having had tea and with a lovely camp set up. The reason I...
January 26, 2006 GMT - 14th Jan 2006 - Hosteria Los Torres, camping - Grey Glacier
140 kms Using the campsite as our base, and having the weather revert to sunshine we decided to have a team ride out to the Grey Glacier. What I should of course mention was it was Andy's birthday (21 again)...
January 26, 2006 GMT - 11th Jan 2006 - Puerto Natales - Hosteria Los Torres, camping
Anyone following this as a strict and accurate record may have noted days and dates out of order on last entry. It's simply because we have no idea what day it is half the time, this is our only reference...
January 11, 2006 GMT - 6th Jan 2006 - Harberton Est to Rio Grande
Mileage - 200 odd kms Up to wind and very light rain, packed without too much problem, to cafe for coffee and cake to save using stoves. we ride out, track very wet by end but safe for 50kph, wind...
January 11, 2006 GMT - 2nd Jan 2006 - Ushuaia
Mileage - 0 kms I forget, but generally taking life easy and not doing a great deal, other than looking into excursions by boat to see penguins as we've failed to date. Tuesday 3rd January 2006 Ushuaia Mileage - 0...
January 04, 2006 GMT - 24th Dec to 1st Jan 2006 - Rio Gallegos to the End of the Earth
Mileage - 0 kms Having arrived in time to prevent getting caught out for Christmas, and being booked into Hotel Sehuen until Monday on basis Boxing Day doesn't exist here and hence no problem travelling onwards we had little to...
December 28, 2005 GMT - 25th Dec 2005 - Christmas Message
With apologies to those who´ve left work and will get this in New Year. This a collabrative art project courtesy of Fritz y Bev y Nik Have a very Merry Christmas and a Happy and prosperous New Year !...
December 28, 2005 GMT - 16th Dec 2005 - Train arrives in Viedma...
Mileage - 0 kms Covered on end of train message, but basically bike damaged, Nik and Javier on station, then met Oscar the Horizons Unlimited organiser in Viedma for the meet, met his two daughters and wife and many other...
December 28, 2005 GMT - 15th Dec 2005 - Bariloche to Viedma
Mileage - 0 kms (except to station) Well this is a rare experience, the hustle and bustle of the train station. Regular for the backpackers and like, but not for your global motorcycle adventurer everyday. It might not be the...
December 28, 2005 GMT - 11th Dec 2006 - St Martin de los Andes to Bariloche
Mileage - 170 kms est Well think I might finally be getting sensory overload, been a while coming, but think I may reaching a limit. Not that the views aren't stunning, they certainly are, just bit tired of the views...
December 11, 2005 GMT - 9th Dec - St Martin de los Andes to Lanin National Park + evening ride along Lake Lacár
Mileage - 280 kms Back to more routine breakfasts of a coffee and toast again, but at least it's free and keeps hunger at bay for minutes. As we (well unusually I) was feeling a bit knackered by end of...
December 11, 2005 GMT - 5th Dec 2005 - Chos Malal
Mileage - 0 Nothing day really, for a change, Half a day fruitlessly emailing in slow cafe, Bev sun-bathing, little else (PS : Please note record short entry)...
December 08, 2005 GMT - 30th Nov 2005 - Mendoza to Puenta del Inca, then back to Uspallata
Mileage - 239kms THE BISCUIT HAS OFFICIALLY LEFT THE TIN Niks bike serviced, and recopvered by lunchtime after I gave him a lift in to Mendoza, poor lad suffered heart failure with three sets of disc pads costing £300, looks...
November 30, 2005 GMT - 29th Nov 2005 - Mendoza + Catheuta, Potrerillos, Vallecios (ski)
Mileage - 152 kms THAT CONDOR MOMENT......
November 30, 2005 GMT - 24th Nov 2005 - Villa General Belgrano - La Cumbrecita
Mileage - 73 kms [editors note – Here's a map that Fritz and Bev sent through a week ago showing where they've been (in red) and where they intend to go (in green) – should make things a little clearer]...
November 24, 2005 GMT - Villa General Belgrano
Wednesday 23rd November Mileage - 5 kms...on foot ! Warning : virtually no motorcycle content ! Well the relaxed pace of Nikon Argentina is starting to get a little frustrating now. Latest update (Tues evening) is that the camera is...
November 22, 2005 GMT - Villa General Belgrano area
Sunday 20th November Mileage - 20kms Well last night upped the weirdness levels. By the time we went out for a few bevvies for Bev it was dark and the sound of umpah (sp) was wafting around. Not so unusual...
November 22, 2005 GMT - Villa General Belgrano and back via Los Reartes, nr Cumbrecita, va. Berna
Saturday 19th November Mileage - 105kms It was someones birthday today, by name of Bev, so Nik and I had managed to find some cards in town for the ocassion and I nipped to a florist and got some flowers...
November 22, 2005 GMT - Villa General Belgrano and back via Cordoba...
Friday 18th November Villa General Belgrano and back via Cordoba, Villa Carlos La Paz, Los Gigantes, Tala Canada, Salsacate, then 14 to Alta Gracia. Mileage - 250 miles RIDING STRAIGHT TO THE GATES OF HELL ! Well this is going...
November 22, 2005 GMT - San Fransisco to Villa General Belgrano
Wednesday 15th November Mileage - 186 miles Oh for hindsight. Spent two days complaining about the heat, and now here we are room bound in our German alpine lodge....I kid you not, more later, with hail bouncing off the ground...
November 22, 2005 GMT - Trinidad to Resistencia
Sunday 13th November Mileage - 340kms (guess) Well just about the hightlight of the day was breakfast. Boiled eggs, now there's a surprise ! also nice white bread, and jam that was recognisable as having come from fruit rather than...
November 22, 2005 GMT - Iguazú Argentina, through Brazil to Paraguay to Villarica
Thursday 10th November Mileage - guess 250kms Well back to the road today, and wets a bit before south towards Argentina again. The idea was to do a little less riding and spend some time off the bikes, best laid...
November 21, 2005 GMT - Paso de los Libres to Iguazú Falls, Argentina.
Monday 7th November Mileage - 625kms 403 miles Up at 7am for breakfast of couple of dodgey buns and coffee before the off. Much better weather thank goodness. Although this place was a little rough round the edges,and didn't really...
November 21, 2005 GMT - Fray Bentos, Uraguay to Paso de los Libres, Argentina via Brasil....probably illegally
Saturday 5th November – Dog Day Afternoon Mileage - 300 miles Breakfast at the Colonial wasn't included, so we got for 105, say £2.50, for 3 of us. Up earlier, 7am, for 8.30 off....
November 21, 2005 GMT - Buenos Aires - to Sandra & Javiers Moto Hotel - Then out into the Country
Wednesday 2nd / 3rd November 2005 Today the first day with bike, but we had no plans to go anywhere. we decided last night to wait for Nik and see if he would like to travel together for a couple...
November 21, 2005 GMT - Buenos Aires, Customs & Motorcycle pick up
1st November 2005 No entry for yesterday as too bleeding tired the now, basically a trip into BA and the fantastic lunch at Tortoni´s (if I remember correctly) The hot chocolate was the best !...
November 21, 2005 GMT - Buenos Aires - Asada at Sandra & Javiers
Sunday 30th October 2005 As our fellow traveller from Switzerland, Marco, was off for his flight home today he was up earlier, and hence so were we, only 8ish mind. Their was a distinct high pitched whine in our ears...
November 21, 2005 GMT - Buenos Aires - to Sandra & Javiers Moto Hotel
Sat 29th Oct 2005 This will be kept quite brief as it's been a tiring day, so don't feel like a lot of anti social typing....
November 21, 2005 GMT - Buenos Aires - A Grand Day Out
Fri 28th Oct 2005 A day sight seeing mainly combined with meeting of'virtual' friend Nik. Spoken on web, and knew he washere, but paths not crossed. Had some very nice cakes (not that they could match the Freddo Heladosof last...
November 21, 2005 GMT - Flying to Buenos Aires
Wed 26th Oct 2005 Manchester - Buenos Aires After a night at Marcia & Bruces it's a very leisurely start to the long journey over the water....
November 18, 2005 GMT - Fritz and Bev - Here we go then!
25th October 2005 – Bound for South America Here we go then! Our last day at home, lets hope none of you are Pikey's or that'll be the end of the house and contents! Mind, in a couple of days...
Return to
Enter your email address to receive updates to Marc and Bev Davies's trip story!
NEW! HU 2015 Motorcycle Adventure Travel Calendar is now available! Get your copy now for some terrific travel inspiration!
HUGE, 11.5 x 16.5 inches, beautifully printed in Germany on top quality stock! Photos are the winning images from over 600 entries in the 9th Annual HU Photo Contest!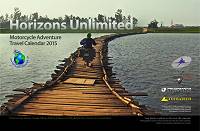 "The calendar is magnificent!"
"I just wanted to say how much I'm loving the new, larger calendar!"
We share the profit with the winning photographers. YOU could be in the HU Calendar too - enter here!
Next HU Events
Germany: May 14-17
Canada Ontario: Jun 18-21
Ireland: June 26-28
Colorado: July 17-19 TBC
Canada West: Aug 20-23
USA California: Sep 24-27
Aus Queensland: Sep 24-27
USA North Carolina: Oct 8-11
Aus Perth: Oct 9-11
Germany: Oct 22-25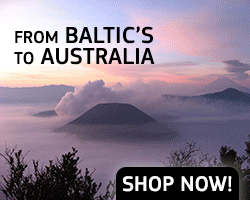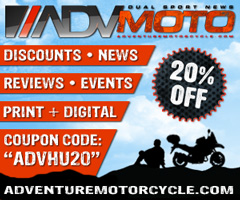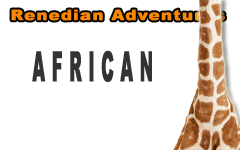 What others say about HU...
"I just wanted to say thanks for doing this and sharing so much with the rest of us." Dave, USA
"Your website is a mecca of valuable information and the DVD series is informative, entertaining, and inspiring! The new look of the website is very impressive, updated and catchy. Thank you so very much!" Jennifer, Canada
"...Great site. Keep up the good work." Murray and Carmen, Australia
"We just finished a 7 month 22,000+ mile scouting trip from Alaska to the bottom of Chile and I can't tell you how many times we referred to your site for help. From how to adjust your valves, to where to stay in the back country of Peru. Horizons Unlimited was a key player in our success. Motorcycle enthusiasts from around the world are in debt to your services." Alaska Riders

10th Annual HU Travellers Photo Contest is on now! This is an opportunity for YOU to show us your best photos and win prizes!
NEW! HU 2014 Adventure Travel T-shirts! are now available in several colors! Be the first kid on your block to have them! New lower prices on synths!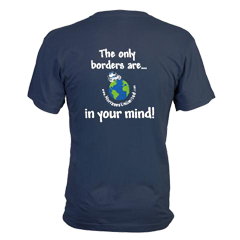 Check out the new Gildan Performance cotton-feel t-shirt - 100% poly, feels like soft cotton!

What turns you on to motorcycle travel?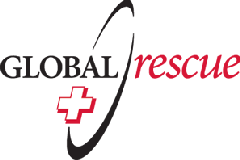 Global Rescue is the premier provider of medical, security and evacuation services worldwide and is the only company that will come to you, wherever you are, and evacuate you to your home hospital of choice. Additionally, Global Rescue places no restrictions on country of citizenship - all nationalities are eligible to sign-up!
New to Horizons Unlimited?
New to motorcycle travelling? New to the HU site? Confused? Too many options? It's really very simple - just 4 easy steps!
Horizons Unlimited was founded in 1997 by Grant and Susan Johnson following their journey around the world on a BMW R80 G/S motorcycle.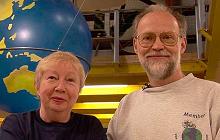 Read more about Grant & Susan's story
Membership - help keep us going!
Horizons Unlimited is not a big multi-national company, just two people who love motorcycle travel and have grown what started as a hobby in 1997 into a full time job (usually 8-10 hours per day and 7 days a week) and a labour of love. To keep it going and a roof over our heads, we run events (22 this year!); we sell inspirational and informative DVDs; we have a few selected advertisers; and we make a small amount from memberships.
You don't have to be a Member to come to an HU meeting, access the website, the HUBB or to receive the e-zine. What you get for your membership contribution is our sincere gratitude, good karma and knowing that you're helping to keep the motorcycle travel dream alive. Contributing Members and Gold Members do get additional features on the HUBB. Here's a list of all the Member benefits on the HUBB.
Books & DVDs

All the best travel books and videos listed and often reviewed on HU's famous Books page. Check it out and get great travel books from all over the world.

MC Air Shipping, (uncrated) USA / Canada / Europe and other areas. Be sure to say "Horizons Unlimited" to get your $25 discount on Shipping!
Insurance - see: For foreigners traveling in US and Canada and for Americans and Canadians traveling in other countries, then mail it to MC Express and get your HU $15 discount!
Story and photos copyright © All Rights Reserved.
Contact the author:
Editors note: We accept no responsibility for any of the above information in any way whatsoever. You are reminded to do your own research. Any commentary is strictly a personal opinion of the person supplying the information and is not to be construed as an endorsement of any kind.
Hosted by: Horizons Unlimited, the motorcycle travellers' website!
You can have your story here too - click for details!