November 18, 2005 GMT
November 21, 2005 GMT
Fray Bentos, Uraguay to Paso de los Libres, Argentina via Brasil....probably illegally
Saturday 5th November – Dog Day Afternoon
Mileage - 300 miles
Breakfast at the Colonial wasn't included, so we got for 105, say £2.50, for 3 of us. Up earlier, 7am, for 8.30 off.
Nice enough roads to start, unil about Salto, with blue skies and puffy solitary clouds. Linings in jacket but not tousers, and just right, so not as tropical as it appeared. Quite a lot of palms appering, but it looks as if the whole area was de-forested to create the 'Pampa's' for cattle rearing. Saw a few Guachos either at side of road in their typical Gaucho style hats, or on horseback along verge. Often waved givingthat nice traveling feeling. Roads were very good, very good surface for most of the way, and the sections of peage were free for bikes - fortunately enough room at barriers to squeeze through the usused bar and not go over counter.
Palms
Not too far out of Fray Benton we could see flouresant jackets and cones on the roads....bugger....here we go, either a police check-point, or we've been nabbed for speeding (think speed limit is 90kms/hr, but so good roads, and so little traffic, that 110-125kms/hr was easily possible, in fact with Nik's bike he could easily do 100mph...assuming you don't hit an animal - and obviously you wouldn't do that speed here). So we pulled in, passed the time of day and asked if passports, or bikes ? If was just a standard check and the 5 policemen odd, including one with rifle, were completely sound. They checked the passports and the temporary bike import papers and that was it. I asked if I could take a photo and they initially said no, and then relented, so got a great shot. We like Uruaguay, in fact, with reflection, we would have stayed longer and gone to Montevideo and the coast if not pressing on for the falls with Nik - maybe we'll head back this way at some point. Only downside is cost of fuel, about 70p a litre.
Nice Cops
Beyond Salto it got tediuos with very long slighty rolling countryside, A five degree bend was idicated by a bend sign, that's how straight. the road was, lots of heat haze on the long straights, but green in the manner of the border counties of England, like Otterburn with hills flattened to virtually nothing, hell, there were even occassional roak outcrops, first we've seen, not like tors, just boulders above the grass, loads of rivers and lakes too. Many estancias (estates)which must cover absolutely huge areas of cattle grazing, but for nearly all afternoon we saw no properties, no towns (on road side) and no sign of life other than occassional trucks and lots of wildlife, mainly birds. Range from large Rheas -fortunately not on road ! to multi-coloured parakeet type things to bulbul type birds those tails are three times as long as body to hawks and a bird we see a lot that is like a hawk but has a stange beak - I think it's a snake eating bird, must look up birds oninternet.
Passion Flowers
The lack of traffic must be due to fuel prices, our tank from reserve to almost full was just over £30, Uruagauy imports all it's oil. Hence very little personal traffic, just goods. Traveling as we are, at a reasonable speed, and with the aerodynamics of a porpupine and the weight of an elephant we use the juice. At times the bike judders and coughs as if overheating, but think it's actually slightly starving of fuel. It's happened more since fitting tank so perhaps at some point I'l reduce the pipe length so less of a 'bend' in lines...though I assume it'll suck it through if it needs it until tank lowers, then start to be restricted. Anway, I'm not going to bugger about with it unless it gets worse. On changeable roads, or when doing a bit of over-taking, ie going through gears it's fine, just long consistant running. Not going to concern myself with it for now. Only other issue is the outside threads on the knobblie on the rear are rubbing on the swing arm. I guessed they'd wear off fairly quickly, but they are still fouling, and ith the wet and the grit it could gradually get to be a problem - not enough bends to get far enough over to wear them on road...think it'll be a few dull hours this afternoon - should rain allow - with a Swiss army knife. Wish I'd sussed that at home, could take a while.
Anyway post Salto was just on, on, on. we'd sais we'd carry on to next petrol station for a
coffee...well...great idea that was eh ! You guessed, nothing from there all was up to the Brazillian border. If it had been the usual upper 20's or 30's that is normal here concentration would have been extremely difficult....as itwas it was hard to stay alert, or even interested if I'm honest.
So we were following the Rio Uruaguay that creates a natual border between Argentina and Uruaguay, and thence Brazil. All along are the recognised bridges over that are suitable for frontier paperwork. We were wanting to cross to Brasil so kept heading north.
We reached Bella Union, and the border and passed through Uruagua cutoms with little problem, especially as the two border guards were a pair of jokers. I thinkone was winding his mate up for thinging Nik's surname was English, ratherthan that being his nationality,they didn't seem to be laughing at us per say anyway. They are all impressed with the size of the bikes, especially when I say Nik's is 1200.
A short bridge and we were on the Brazilian side. And now for the fun (ahem) part of the day. We were struggling (bloody hell, why did I put the Portugese phase book deep in the pannier) to follow what was going on. Basically it seemed that thet couldn't stamp our passports, and certainly couldn't do the temporary import licence for the bikes...bugger ! now in this situation aywhere, and I'd particularly have thought in South America it would be a case of 'no way jose' back you go - to another crossing point.
Looking at the map I could now see some of the crossings had bigger squares on - the official crossing points.
So, what to do. It seemed that we should just continue to Urugaiana and do the paperwork there. Hmmmm....and what if we're stopped, and have diffficulties ? Surely if would be very bad to be travelling in Brazil with no entry stamp, and more importantly no docs for the bikes. And if we got delayed overnight in that 50 miles surely we'd be knackered ? The exit from Uruguay would be a day earlier...ho hum...
Anyway the guy seemed by all the gestures to be suggesting we could ride from there to the official point and get necessary paper work and then travel freely anywhere in Brasil. anyhow, we had no option, if we turned we'd have all the questions on re-entry to Uraguay. With our only Portugese we extressed gratitude and left.
Again we had become martians and the whole brazilian town stopped and gawped as we rode through. I understand it on the bikes - we do look like aliens - but still can't get used to the looks when out of bike gear. Bev thinks it's our blue eyes, Nik has very pale blue eyes and it's true that we have only seen one or two other residents with anything but brown eyes. Maybe that's it.
Once into Brasil the people change markedly, much, much darker. Sadly the road and the weather changed too. The road was apalling, having to swap from side to side to avoid some significant potholes. ANd you had to watch fo traffci coming other way – no guarantee that truck heading towards us wouldn'y veerontoour side to avoid potholes on his side. Still, there was little traffic.
We also saw our first Capabara - worlds largest rodents - like a cross between a pig and a beaver, odd and very large. Also there were lots of rodent type thing running across road, like Guinea Pigs, strange how wildlife and vegetation honours borders - changed
just like that !
The weather was getting quite grey, spitting, and thunder....not looking good. All we needed was the potholes to fill with water and we's struggle to avoid them. On with waterproofs, a wise choice as it did start to tip down. As if we weren't having enough fun
already it was becoming a long journey and it was getting later in day (only 4, but in Brasil 5pm now)
We reached Urugaiana in the pouring rain and were immediately on the outskirts in distinctlt 'the wrong end of town' when I say rough I'm not exaggerating, the road was like surfaced odd size cobbles and the environs disitinctly shaty town. Can't say I felt any threat, but not a great place to be. Deciding which way was the bridge and the border, another guy, a local, pulled up on a Yamaha 650 Tenere. He knew the way and took us along to the customs area. He was a member of a bike club up here and pointed to the club stcker but we were at a loss to understand to with a shake of hands he was away. It was now raining heavily.
The customs guy listened to my attempts to clafify our siuation as I was concerned we might be in for trouble, before we realised he was saying we needed to cross the bridge and do the paperwork on the Argentinian side. God this was getting difficult, or so it seemed ! Nothing is simple, but surprisingly it wasn't the paperwork that was the problem, there was more to come.....insert advert break her in the mini-series (like yeah )
On reaching the bridge there was a rather long backlog of HGV's, and cars, we could get past the trucks where the cars couldn't. In fact that was part of the problem. The cars were on the return side of the bridge and when we got to the bridge itself there was the problem ! The whole things was fouled up totally, gridlock. It appeared that either cars had attempted to overtake the line of trucks, or, as was the case, one of the trucks had broken down and cars had trie toovertake - but there ere oncoming vehicles.
Effectively the bridge had a queue of vehicles going same way on both sides ! Frankly I could see no way that - in Latin America - anyone could organise their removal. Pleased to say I was proved wrong...I love these countries for proving just how wrong our preconceptions are.
Within quite a short time we were able to park up on a footway under cover and wait with other bikes whilst the traffic backed, turned, and was relegated off the bridge. Of course it was really chucking down now to add to the fun. Theusual advantageof the motorcycle is that you can get off quicker and I'm pleased to say we weren't dissappointed on this occassion either.
A hop a skip and a jump, OK a brief putt across and we reached aour expected nightmare. We had to go to the Brazilian customs first which was very relaxed and the young guy spoke good English - first time so far. We explained where we had crossed and our concern that we had no entry stamps in our passports and he just waved his hand and said it's not a problem. Deep breath and sign of relief. Only down side was we never got stamped out either, so passed through 50 miles plus ofBrazil without a stamp in passport...oh well....small price to pay. I would never have beleived that was possible before this trip. The guy was wowwed by the bikes and said nexttime he was born he'd be born 'under her majesties wings', nice guy. On to Argentinian customs, after some discussion to ensure that was where we were.
We had considered staying in Brazil, but thought our knowledge of Argentina - and the language, none of us speaks Portugese - made returning to Argentina the easier option. We had changed our Uraguayan Peso's to Argentinan ones in Brazil...still following this ? so we just needed to get beyond customs to get out and find a hotel before dark - at least we'd changed time zones and gone back an hour, god today is confusing !
So we were now about to attempt country number three in the day Argentina was no problem but instead of getting a nice piece of paper for the temporary import of our bikes they wrote the registrarions in the passports. Not sure that is the greatest idea, but we'll be crossing in and out again so should get 'correct' papers again at some point. Not sure that
having your registration in passport amounts to a formal import document, we'll see. Anyway, quite apart from that they put Nik's reg in my passport, and mine in his. luckily I asked the Brazilian customs guy if this was right and he said not and got it changed for
us. Perhaps we will experience problems leaving Argentina for say Brasil, but better to encounter them there than when we try to ship bike home. No worries the now.
Out of customs in rain we avoided being sprayed down - anything to do with Foot & Mouth, had an outbreak just before we left UK - before heading into Paso de los Libres to find a hotel. Bit of a dive, but after few drives around we found one that looked preety good and did have rooms and they were 25 Peso's a person. We had a double for us, and Nik a single. The garage was an open doored garage in a garden behind locked gates. Sufficient, but not brilliant.
Took some clothes off bikes and went up to rooms. Bit untidy, but brilliant for a fiver. Had a shower and changed, had to get some more stuff off bikes, and then went out to find place to eat. No bar or food here so had to go out to find food, were desparate as nought since breakfast in all the chaos. As everyone eats so late here there was nothing open. Eventually found a small bar that did pizzasand we went in. All in all we had two litres of beer, artichoke hearts and bread, and two big pizza's and three coffees for 40 peso's, £8, exceelent and stuffed. Absolutely knackered and off back for some shut-eye
The place is a bit run down, to say the least, and not a stop of choice, but it's fine after a day like today.
South American Handbook says of this town "The town is not regarded as a safe border crossing" ho hum ! maybe the weather was on our side.

Sunday 6th November
Paso de los Libres, Argentina.
Mileage - 0 miles
We had a night of pretty heavy rain, with occasional very heavy downpors and thunder so not great.
We'd set alarm for 7 in hope of an early breakfast (7.30 - 10.30) and on road and away early - 300 miles to falls, anda cross into Brazil for best views.
As the rain was consistantly heavy, and we realised it was Sunday and not sure what's open, even petrol station, though pretty sure must stay open, decided better to stay put. At £5 each a night, in a hotel with breakfast, it's better than getting soaked, potential for problems and resolutions being more difficult on Sundays, and trying to find another place as reasonable in pouring rain. Seemed unlikely we could ride out of this to north, easpecially as first hills of trip ahead, and 'jungle'. Annoyingly, though 10's of channels on TV, we were unable to find weather on any - typical.
Little to do but catch up, hence the lengthy mail, eat some cakes, maybe some bike maintenance, bit of internet research and the return quest for food before a hopefully good nights kip and off in morning. Enough happened yesterday to leave today skimpy. Hope to down load some pictures to send with this mail.
As an aside, for those of you who are concerned on my grammar and spelling there is no spell check on my Palm and I just can't be bothered checking it allonline, so there !
Posted by Simon McCarthy at
10:58 PM
GMT
November 22, 2005 GMT
November 24, 2005 GMT
November 30, 2005 GMT
Enter your email address to receive updates to Marc and Bev Davies's trip story!
Recent Entries
Archives:
Archives:
Monthly
Archives:
Category
Now that summer is here, get On the Road! Take 30% off the Achievable Dream - On the Road! 2-DVD set until August 31 only.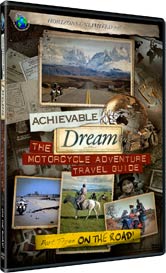 Our veteran travellers share their tips (and great stories) for staying healthy, happy and secure on your motorcycle adventure.
"A fantastic, informative and inspirational DVD."
"It's brilliant - thank you very much!"
Check it out at the HU Store! Remember to use Coupon Code 'ONTHEROAD' on your order when you checkout.
Next HU Events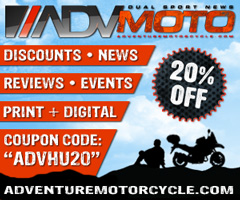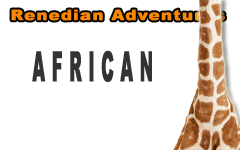 What others say about HU...
"I just wanted to say thanks for doing this and sharing so much with the rest of us." Dave, USA
"Your website is a mecca of valuable information and the DVD series is informative, entertaining, and inspiring! The new look of the website is very impressive, updated and catchy. Thank you so very much!" Jennifer, Canada
"...Great site. Keep up the good work." Murray and Carmen, Australia
"We just finished a 7 month 22,000+ mile scouting trip from Alaska to the bottom of Chile and I can't tell you how many times we referred to your site for help. From how to adjust your valves, to where to stay in the back country of Peru. Horizons Unlimited was a key player in our success. Motorcycle enthusiasts from around the world are in debt to your services." Alaska Riders

10th Annual HU Travellers Photo Contest is on now! This is an opportunity for YOU to show us your best photos and win prizes!
NEW! HU 2014 Adventure Travel T-shirts! are now available in several colors! Be the first kid on your block to have them! New lower prices on synths!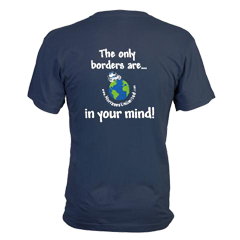 Check out the new Gildan Performance cotton-feel t-shirt - 100% poly, feels like soft cotton!

What turns you on to motorcycle travel?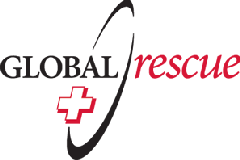 Global Rescue is the premier provider of medical, security and evacuation services worldwide and is the only company that will come to you, wherever you are, and evacuate you to your home hospital of choice. Additionally, Global Rescue places no restrictions on country of citizenship - all nationalities are eligible to sign-up!
New to Horizons Unlimited?
New to motorcycle travelling? New to the HU site? Confused? Too many options? It's really very simple - just 4 easy steps!
Horizons Unlimited was founded in 1997 by Grant and Susan Johnson following their journey around the world on a BMW R80 G/S motorcycle.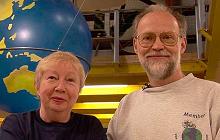 Read more about Grant & Susan's story
Membership - help keep us going!
Horizons Unlimited is not a big multi-national company, just two people who love motorcycle travel and have grown what started as a hobby in 1997 into a full time job (usually 8-10 hours per day and 7 days a week) and a labour of love. To keep it going and a roof over our heads, we run events (22 this year!); we sell inspirational and informative DVDs; we have a few selected advertisers; and we make a small amount from memberships.
You don't have to be a Member to come to an HU meeting, access the website, the HUBB or to receive the e-zine. What you get for your membership contribution is our sincere gratitude, good karma and knowing that you're helping to keep the motorcycle travel dream alive. Contributing Members and Gold Members do get additional features on the HUBB. Here's a list of all the Member benefits on the HUBB.
Books & DVDs

All the best travel books and videos listed and often reviewed on HU's famous Books page. Check it out and get great travel books from all over the world.

MC Air Shipping, (uncrated) USA / Canada / Europe and other areas. Be sure to say "Horizons Unlimited" to get your $25 discount on Shipping!
Insurance - see: For foreigners traveling in US and Canada and for Americans and Canadians traveling in other countries, then mail it to MC Express and get your HU $15 discount!
Story and photos copyright © All Rights Reserved.
Contact the author:
Editors note: We accept no responsibility for any of the above information in any way whatsoever. You are reminded to do your own research. Any commentary is strictly a personal opinion of the person supplying the information and is not to be construed as an endorsement of any kind.
Hosted by: Horizons Unlimited, the motorcycle travellers' website!
You can have your story here too - click for details!