April 08, 2006 GMT
31st Mar 2006 - Closing the Circle
Tucuman - Santiago del Estero
240 kms
Nipped out from the Petite for our breakfast round the corner in the 'locals' cafe. Great value if not exactly a Full English. At least we're onto decent coffee, and now without the heavy chlorinated water of some of the places. With fresh orange juice (so that means twice as much for me), a couple of croissants - called media lunes (sp) here, which is nicer as 'half moon', and some brown toast with a weird cream and fruit compote all for 8 pesos, about £1.60 for both of us, you can't go wrong.
The hotel was inhabited by some 'characters', and has seen better days, but for £7 a night (the room) it was great compared to some of the crappy places in Chile at four times the price. At least here the room was cleaned and we had new bedding each night....surprisingly not always the case elsewhere. They were very friendly and helpful too, and it saw us past our 'problem' with ease.
Leaving Tucuman it was very grey, and still humid, thatíll explain all the sugar cane growing hereabouts then ! Had been trying to work out where the problem road was (Tartagal), the one on the news we saw collapsing yesterday, and soon enough down the road we found out.
They obviously get a lot of rain here, and they are prepared for it, but this was an event like we had in Hawnby back at home, were the rain was very intense in a small catchment area and it wreaked havoc. Probably not made the news at home, except perhaps hidden in the columns of the serious papers, but its big news here. In fact the main story at moment. Seems like no one was killed, but think over 100 properties lost. The irony is the river is the Rio Seco, the 'dry' river !
We had planned on going to San Fernando del Valle de Catamarca and had set out on the Ruta 38. A few 10s of kms further down we were stopped by the police at a large junction and it was apparent we couldn't continue that way. It may be the problem area was a short way further on, and that we could have rejoined the 38 further on, but we decided to cut our loses and head for Santiago del Estero. Funnily enough the oldest town in Argentina, not that you'd have a clue now of course.
The section of road we had to take across to the Termals del Honda was appalling ! With it being a Friday, in Argentina, it means that if there is going to be a demo, this is the day. We met one ! No idea what for, or the cause - if it was the condition of the road I whole heartedly am with them ! Anyway, the traffic was stopped briefly at a bridge by a crowd laying down their children (nice !). Motos it appeared were allowed through, so we rode cautiously ahead...just as the demo fell apart and we could all come through anyway. The road thereafter was truly grim in section. It's bad when the road consists of patched potholes all uneven, but this one consisted of unpatched potholes and there was little surface between them, a bleedin nightmare.
The journey otherwise was unremarkable, but it looked like we were heading into rain - what was I saying just yesterday ? so waterproofs were put over jackets and trousers just in case (still too warm for liners). Proved a false alarm I'm pleased to say, but only by an hour !
As we felt knackered we pulled straight into The Savoy (this ones only three stars though !) and decided it would do fine, had covered parking, but public so locked bike and took bags to room - not something we've had to do very often on this trip. Easy enough to get safe parking where the tank bag pockets and red stuff bag can be left on, and the bike not locked. Usually a guard or in such a place you couldnít get it out without someone knowing.
The Savoy has been run down in the past, but is being improved, but in that ugly way that removes most of its character. A room was stretching our budget now, as up to a whopping £13. We were tired enough to have an hourís kip on arrival.
It had only been a short day, so we actually spent more time drinking coffee (or something stronger) than we did riding, a nice balance sometimes ! Not long after taking out position in a good window seat and wasting time people watching the weather changed and we were very pleased to be inside as the rain, or heavy drizzle really, was quite unpleasant and the sort of stuff that soaks you before you know it (like the other day on bike in fact)
At this point there were quite a few bikes turning up. Unusual enough in itself, but most of these were 'cruisers' with even the odd Harley which was unusual. We noticed on riding in Argentina previously that there isn't the same fraternity as in Europe (in fact it's like the UK has become in many way !). A noticeable thing is 'cruiser' type riders very very rarely return your waves - I guess maybe weekend warriors ? If I was even off the bike, and saw bikes parked up (even foreign) there is a very good chance I'd have a quick word. Here, even when they know you have a bike, they won't necessarily take you to their bosom. It's very odd. Non bikers take more interest in our bike, than bikers do (maybe they recognise a wreck)
Anyway, our wanders around town trying to locate somewhere to eat brought up a fast food place that was quite alright, but naught else. The place is absolutely over run with clothes shops, and barren of food outlets, quite the opposite of most large towns. There is a split from one side of the square to the other as to a posh, and none posh end. Some are doing well here, others not.
We decided we could do worse than eating in the hotel, and ironically were wrong ! The food was distinctly average (which in Argentina means very poor) and the meat was pathetic. Still, it was cheap.....and so it should have been.
There were one or two bedraggled bikers turning up. Assume a do on, but with weather perhaps decided to forgo the camping.

Saturday 1st April 2006
Santiago del Estero -Cordoba
428 kms
Well the included breakie was crap, as usual, really you're better off going without and buying nearby, but we don't seem to learn !
The papers had a brief bit in about the bikers coming to town (NOoooo...not us) and it looked like they'd come to bring clothes to the people suffering from the floods, but we may have misinterpreted that, and the flood being a coincidence. Anyway, there were a few here, and they would have a display of 'their colourful vehicles' in the plaza later. Thought it unlikely worth staying for and headed on our way.
Leaving town it wasn't long before the roads were getting wet and their was that drizzle about again. All this time with no rain, you mention it, and look what happens ! We donned the waterproofs once again, but it was only a brief section really. The strange thing was it was welcome to have the cags on as it was cool......only 25 degs...your heart bleed for us !
The roads were much nicer once beyond the wet - I never trust these surfaces as they look greasy as hell in the dry - Never mind the wet !
At least though a fairly direct route across the Pampas, and therefore blistering in the summer heat (as it was when we were last in this area all that time ago in November) it was much more enjoyable in these more temperate times.
Scrub Pampas on way to Cordoba
The scenery wasn't outstanding, but was variable enough to not get boring. Initially lush green sugar cane country, that gave was to the more classic Pampas aridity with thorn trees and scrub. For all the world like the Serengeti, even down to the rocky hillocks like the Kopjes there. The one major difference was cacti. Huge cacti, either massive candelabra types or Prickly Pear types that had trunks on them you wouldn't believe, the thickness of mature trees. This is estancia country and there were several hamlets along the road. Nowadays they must be slightly less isolated with modern vehicles and buses, but 100 or more years ago it must have been a different story.
Stopping for lunch we had a buffet style meal at an ACA (?) petrol station. They're run by the Argentinean equivalent of our AA and offer reasonable food at an excellent price. We were stuffed for six quid even including a sweet, drinks and coffees. Not bad.
The road took in a few low hills giving distance views to reinforce the huge scale of this landscape before suddenly becoming far more arable and we were into the area of huge fields of corn and the like and towns full of heavy agricultural machinery.
Silhouettes on the last corn before harvest
We had another return today, Tarantulas ! You'd occasionally see them crossing the road and we had to stop for a photo of one. This was only a small one, it would fit in your hand if you cut your fingers and thumbs off, so just a small one ! Was quite defensive though, and I reconsidered the option of picking it up (with gloves etc on of course) after it stuck the pose of body up and legs outstretched in the air. Sure these blighters aren't dangerous at all, but we were warned both here and in Chile of spiders people said were deadly. Not sure on that one as not heard it anywhere else - but anyway they were much smaller ones, not Tarantulas. I'll be happy to return somewhere were there is no possibility of finding one of these in the garden though thanks !
Our last Tarantula?
The final ride into Cordoba was unexceptional, but the distances you can cover with ease on these roads is quite something. In the heat of our last time hereabouts it was demanding, so hot, and combined with strong head or side winds. So much more pleasant in this temperature and the generally calm conditions.
Cordoba was the nearest place way back then that I could get my digital SLR cleaned, and we ended up down at ville de Belgrano for 10 days. We only visited Cordoba to drop off the camera, and pick it up again, but we remember just how steamy it was then. It's Argentina's second city at about 1.2million people so not somewhere we particularly wanted to linger. There was a hotel shown on the BA side of town, but when we tried it was full. There were plenty of others nearby so we took the first one that was reasonable and had secure parking.
What a contrast this place is compared to last night. Here you can't move for eateries, in the main confiteria's which offer a large range of cakes, fine by us !
It is very strange that we have now virtually 'closed' the circle. Once in BA we will be back right were we started. We visited San Ped again, but generally everywhere we have been, has been for the first time.
With hindsight perhaps we would have planned open ended tickets and returned from somewhere else, such as Ecuador or Peru, but we have a crate in BA, and return tickets from there. Hard to believe probably only a fortnight ago we were in Peru doing our mad bit of the Gringo Trail. We didn't want to rush round that bit, but the choice was that, or nothing, and it was well worth it. Returning to BA it will be great to see Sandra and Javier again and BA is somewhere we could easily spend a few days without boredom.
It isn't over yet, we have about two weeks left, but once in BA we are unlikely to use the bike to travel again. We want to sort the return shipping out, and that's the priority. There is a lot to be said for not taking a bike home and returning to continue travels, the cost of returning being high, but to leave it you are relying on someoneís hospitality which we don't think is fair (there are a few bikes we've seen like this where the people have yet to return...if they ever do).
We hope we will have enough leeway that we can perhaps organise a little adventure form BA without the bike. There are a few options to go places by overnight bus, or plane. Something we will investigate once we get there.

Sunday 2nd April 2006
Cůrdoba - San Antonio de Areco
500 odd kms
Well, true to form, since our return to Argentina everything continues to go pear shaped. This time only the small matter of the weather. it was lashing down drizzle - I know that sounds wrong, but you know what I mean. Not rain, but soaking stuff.
We left sans breakkie to find it at one of those hospitable YPF stations. It was miserable weather with the roads wet and slimy and we were grateful to stop for a coffee fairly soon after starting.
We discovered two characters from the Fast Show enjoying a miserable Sunday morning watching the Gran Prix on the TV in the petrol station. For some reason they assumed we were Italian (that's a new twist...are we that stylish ?) and as usual, they were quite in awe of our travels. I guess we too will be in two weeks :-(
We struggled on out of town without the waterproofs, but had to give up and cover up as soon as on motorway as the spray was drenching.....in fact we'd left it too late, and were damp in all the wrong places for quite a while.
It was a day of dull riding, at least the first one for a long time. Little of interest, the only times being when we were on single carriageway sections and overtaking was required.
One point of interest was not long after leaving Cordoba when passing through a small town. There are signs all over Argentina, but mainly in the NE for some reason, along the lines of the Malvina's is Argentina. There are also numerous museums regarding the conflict throughout the country, based I guess on gaining some popularity for the government of the time. One such museum was in this quite small town. The relevance was it was the 24 anniversary of the Argentine invasion and there was a huge parade and stuff going on.
If all this had taken place with Peru, I think we would have felt a little concerned at riding through, but Argentineans are considerably more broad-minded, laid-back, call it what you like and we didn't think we were likely to be lynched. It would have been interesting to have stopped, but we had a long way ahead and the weather wasn't promising for the journey. They had a couple of planes on display, and a section of the prow of a boat and were doing the full speeches and parade thing. I doubt you'd find many people in the UK that would remember the date, let alone know it was 24 years ago, so it was surprise to find it being acknowledged here. Anyway we passed with no threat or inconvenience as has been the case for the whole of the trip. You might expect some resentment, but not a thing of it, all put down to governments and not individuals.
The one thing to note is the suicidal tendencies of the Argentinean drivers. Love the country, love the people, don't love the intensely dangerous driving. Why anyone should think they can overtake us and not cross the white line fully when the opposite direction is clear I just don't know....it must be a machismo thing....or plain stupidity. Itís the speed of the driving here that makes everything so bloody dangerous. In Bolivia or Peru you come across occasional suicidal tendencies, but the speed difference is limited. Here, it is considerable, and that makes it all the more dangerous.
Our favourite (not) manoeuvre today was the truck coming straight towards us overtaking another. It was - as all were - a dead straight pampas road and he must have seen us as he edged out as I put the lights on full beam, but he just kept coming. I guess he had the arrogant attitude of "it's a bike, they'll get off the road and I can continue" Thank god there was a hard strip at that point is all I can say. Bloody dangerous stuff.
We were aiming for San Antonio as very near BA and so a short ride to Dakar Motos from there. It was also heralded as a historic old place and a centre for the estancias thereabouts and had a Gaucho museum. If we stopped two nights we would have time to see around - that was the plan.
We got into town quite a bit before dark and stopped in a place that could have been better, but once in you can't be bothered moving for one other night. Had the traditional great feed that evening.

Monday 3rd April 2006
San Antonio de Areco
0 kms
A day of sightseeing. The Museum of the Gaucho was actually a museum to a poet who wrote a well known (but not to us I'm afraid) book on them and was a little disappointing.....well OK it wasn't much cop at all. There were one or two things of interest in the town building wise, but not really enough to warrant a visit from our point of view.
The thing that was of interest here, for all the wrong reasons, was the bl**dy dogs !
Now we have been some places on this trip where dogs have been aplenty, and at night a real nuisance. It's hard to explain to anyone that hasn't heard the sound of persistent dog barking through the night (and NOTHING in the UK compares whatever you might think). Dogs are a total pain in most towns - ironically less of a problem in Bolivia and Peru where you'd think they would be at their worst. In India and other similar places it's the same, the dogs sleep all day on the streets and then come to life at night and bark through the small hours. Its one of the least attractive elements of travel, having so much interrupted sleep.
This town has probably the worse dog problem we've come across. Down near the river is a park were the street dogs congregate and hang out and make the absolute biggest racket you can imagine. This morning was the worst we have heard anywhere in the world, and in a country like Argentina, there is absolutely no reason for it. They could pound the dogs, neuter then on mass, but instead, they acknowledge the problem and do nothing.
Now post the drink driving incident and the use of violence then, you will probably think the following is a further worsening of my condition, but in all honesty,. I would take a gun to these dogs if only someone would give me the bullets (or the gun). There is no room for anything other than a harsh solution to the problem (By the way, I'd neuter the original owners too !) Walking around to town these muts start tailing you and I'm afraid after our appalling nights kip due to them they got the side of my foot to encourage them to go back whence they belonged. Over 50% of British readers are tutt tutting and reading no further !
Wasted the rest of the day bumming about (in rain, typical, it's following us)

Tuesday 4th April 2006
San Antonio de Areco - Buenos Aires
120 odd kms
What on earth is going on ? At some godforsaken hour this morning one hell of a storm broke with thunder (no lightening) and the most persistent rain we've witnessed in years, and it continued right though till mid-morning. We actually thought we would get soaked, but after breakfast the skies cleared and it was roasting hot, and all that water created the worst of humidity, not ideal motorcycling conditions.
The news was covering the weather as a cyclone, and a new word for us, and easy to remember was orribles. As in Spanish the 'h' is silent you can see what the word is, and refered to the conditions exactly
In many many ways today was a very sad day indeed. The closing of our circle. The return to where we started from. The end of the trip with the bike.
5 months ago to the day we left Sandra and Javier at Dakar Motos in Buenos Aires to start our trip and adventure.
At least we had the great advantage of returning to their welcoming arms, that is the only bonus at this point in the trip.
We made it to BA in no time and were soon jostling with the crazy high speed drivers and their psychotic ways. We actually found Dakar Motos relatively easily and were welcomed by Sandra and Javier.
All that is said of Sandra and Javier is true, or possibly understated. It may sound saccharine laden or sycophantic but in all honesty is all true.
There are probably no better people to spend time with at this section of the trip, and they are one of our few props on sanity now the riding is ended, anywhere else I think we'd probably have just burst into tears.
Back at Dakar Motos, at least the trip ends with friends!
So, from here what ?
We obviously have to arrange shipping the bike back, but strictly speaking we have a fortnight until we have to fly ourselves. We could take a trip with the bike to say Uruguay, of south or west from BA, but having arrived with the bike in one piece I think we'd like to let her rest here. We could take a trip somewhere, but so far the favoured options, Galapagos, Easter Island etc are looking very expensive indeed. We could fly to Rio or anywhere for a week, but that's a decision we have yet to make.
I guess we will do a summary of the kit and things we've learnt but the mails from on the road are at a very very sad end. It is over so far as the riding goes now.......bummer
What an adventure though, what an opportunity, and what a fantastic way to fill it. I'm sure nothing much could have been bettered, and there's hardly anything we'd change. The time has been the only limiting factor, six months was too short....no really!
The bike is parked, the helmets stowed.
Posted by Simon McCarthy at April 08, 2006 08:56 AM GMT

Enter your email address to receive updates to Marc and Bev Davies's trip story!
Recent Entries
Archives:
Archives:
Monthly
Archives:
Category
Now that summer is here, get On the Road! Take 30% off the Achievable Dream - On the Road! 2-DVD set until August 31 only.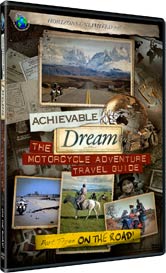 Our veteran travellers share their tips (and great stories) for staying healthy, happy and secure on your motorcycle adventure.
"A fantastic, informative and inspirational DVD."
"It's brilliant - thank you very much!"
Check it out at the HU Store! Remember to use Coupon Code 'ONTHEROAD' on your order when you checkout.
Next HU Events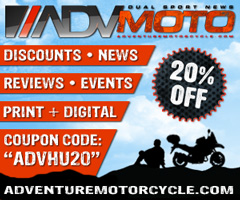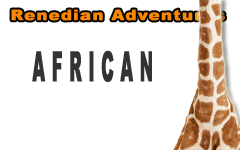 What others say about HU...
"I just wanted to say thanks for doing this and sharing so much with the rest of us." Dave, USA
"Your website is a mecca of valuable information and the DVD series is informative, entertaining, and inspiring! The new look of the website is very impressive, updated and catchy. Thank you so very much!" Jennifer, Canada
"...Great site. Keep up the good work." Murray and Carmen, Australia
"We just finished a 7 month 22,000+ mile scouting trip from Alaska to the bottom of Chile and I can't tell you how many times we referred to your site for help. From how to adjust your valves, to where to stay in the back country of Peru. Horizons Unlimited was a key player in our success. Motorcycle enthusiasts from around the world are in debt to your services." Alaska Riders

10th Annual HU Travellers Photo Contest is on now! This is an opportunity for YOU to show us your best photos and win prizes!
NEW! HU 2014 Adventure Travel T-shirts! are now available in several colors! Be the first kid on your block to have them! New lower prices on synths!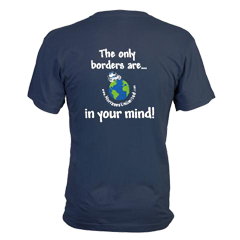 Check out the new Gildan Performance cotton-feel t-shirt - 100% poly, feels like soft cotton!

What turns you on to motorcycle travel?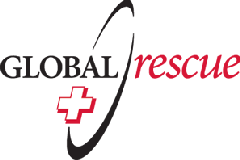 Global Rescue is the premier provider of medical, security and evacuation services worldwide and is the only company that will come to you, wherever you are, and evacuate you to your home hospital of choice. Additionally, Global Rescue places no restrictions on country of citizenship - all nationalities are eligible to sign-up!
New to Horizons Unlimited?
New to motorcycle travelling? New to the HU site? Confused? Too many options? It's really very simple - just 4 easy steps!
Horizons Unlimited was founded in 1997 by Grant and Susan Johnson following their journey around the world on a BMW R80 G/S motorcycle.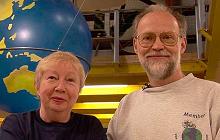 Read more about Grant & Susan's story
Membership - help keep us going!
Horizons Unlimited is not a big multi-national company, just two people who love motorcycle travel and have grown what started as a hobby in 1997 into a full time job (usually 8-10 hours per day and 7 days a week) and a labour of love. To keep it going and a roof over our heads, we run events (22 this year!); we sell inspirational and informative DVDs; we have a few selected advertisers; and we make a small amount from memberships.
You don't have to be a Member to come to an HU meeting, access the website, the HUBB or to receive the e-zine. What you get for your membership contribution is our sincere gratitude, good karma and knowing that you're helping to keep the motorcycle travel dream alive. Contributing Members and Gold Members do get additional features on the HUBB. Here's a list of all the Member benefits on the HUBB.
Books & DVDs

All the best travel books and videos listed and often reviewed on HU's famous Books page. Check it out and get great travel books from all over the world.

MC Air Shipping, (uncrated) USA / Canada / Europe and other areas. Be sure to say "Horizons Unlimited" to get your $25 discount on Shipping!
Insurance - see: For foreigners traveling in US and Canada and for Americans and Canadians traveling in other countries, then mail it to MC Express and get your HU $15 discount!
Story and photos copyright © All Rights Reserved.
Contact the author:
Editors note: We accept no responsibility for any of the above information in any way whatsoever. You are reminded to do your own research. Any commentary is strictly a personal opinion of the person supplying the information and is not to be construed as an endorsement of any kind.
Hosted by: Horizons Unlimited, the motorcycle travellers' website!
You can have your story here too - click for details!