February 18, 2006 GMT
12th February 2006 - Vicuña
0 kms
Basically, as we expected the clouding over of the skies, in this the 'best place in the world to see the stars at night' meant our astronomical adventure was cancelled, in fact bad enough to cancel the whole night's bookings, even the 1am. A very disappointing evening for us.
The rock bands were a bit lacking too so we were off to bed somewhat let down, mother nature eh.

Monday 13th February 2006
Vicuña - Paso del Agua Negra (4753 or 4779!), Arg. frontier and back
336 kms
What a difference a day makes - good title for a song !
We decided that we'd push the boat out and stay a further night in a last ditch attempt to stargaze properly.
To fill the day we thought we'd attempt a bit of pass storming and ride up to the frontier at Paso del Agua Negra. Not sure why we hadn't thought of it before, perhaps because it was quite a haul, one way, and on unsurfaced roads, but it was a real gem of a day.
All the indications we had, including the local tourist information somewhat strangely, was that the road was unsurfaced for most of the route. In fact we found out the road was entirely surfaced until about 20kms from the Chilean immigration which is some half way along the route, 84kms before the actual border, the Argentinean customs being a similar distance the other side. that's a significant area of 'no mans land' when you think about it, but mainly due to the sparse population and height of pass.
On the way we had blissful tarmac that was only a few years old I guess, and some incredible views of the extent to which they strive to create areas they can grow the grapes for Pisco on. The valley is historically irrigated, even having a trail down it named the Inca Way that obviously predates most of the modern agriculture.
Large tracts of land were protected with timber spars and netting to - we guess - keep the strong winds off the grapes and minimise evaporation. The lengths they have gone too are considerable. On approach some of these large patches looked like huge corn fields as the netting is straw coloured. It was quite an amazing sight.
The road changed, as mentioned, to repio for 20 kms before the aduana, but for the most was excellent condition meaning we had little concern though most of the luggage was still on the bike.
Naturally there was the issue of whether we would be able to climb the pass without clearing customs 'properly'. I didn't want to hand over the temporary import docs for the bike, or get stamps 'out' of Chile as both would be difficult - I guessed - to get done again if we returned without having been through the Argentina in side. I had thought perhaps we could explain our plan and get them to keep the docs and return them once we came back down, but had doubts they would agree.
As has surprised us on many occasions during this trip with the officials on the borders, it was to turn out to be nothing of a serious problem. I explained our plans, making it obvious we weren't going to go into Argentina, but just go to the top of the pass then come down again, and the customs guy said "OK' and gave us a stamp out on a piece of paper with 'Frontier' written on to show we weren't leaving Chile. At the police point we again explained our plan, and they again were quite happy with that. They didn't want the temporary import papers and they didn't want to stamp the passports. The only draw back was they wanted to hold our passports until our return.
Would have preferred not to have handed them over, but I guess in the past hotels have held them, and I'd like to think you can trust the police more than a hotel so we handed them over. I checked to make sure the same guy would be on duty first though. Not entirely happy, but happy enough with this plan.
The barrier was up, and we were off!
The pass was billed in the local tourist information as very colourful and wonderful, but that's all we had to go on. That and the fact it was clearly higher than any pass we had ridden our bike on - by a long way.
We soon discovered the tourist information was bang on right when we climbed past a recently constructed dam and got our first views of the multicoloured landscape set against the vivid turquoise of the lake.
I'm not sure how words can do the colours of the hills justice, and I'm not sure the photographs will either. I can't believe they will truly reflect the natural colours we saw.
The hillsides were variously orange, ochre, purple, red, pink, coral, grey, blue, green, yellow and every (and I mean every) shade between. It was like a surreal painting by Salvador Dali.
The road followed the river for a long way without gaining much altitude. There were quite a few nomad like small settlements that were small families of goat herders following their herds from lower to higher pasture we assume.
The road started to climb steadily and very slowly after a long way, and the first sights of the higher peaks surrounding came into view. They were gilded in obviously fresh snow that came down quite a way. It reminded me greatly of the scenes you see in Scotland in March or April when the old snow has receded, and new snow falls. There is that excitement of the winter, but the knowledge it won't last.
With the pass being a high one, there was also the thought of what would it be like higher up. Even at this level the temperature was very warm, it had been 35 down in the valley when we started, and certainly high 20s now, certainly just below too warm on the bike.
The road started to climb in earnest and the route zigzagged across broad slopes slowly gaining height. We still had stunning views looking back towards were we had come as the light played with the coloured landscape creating quite unsurpassable views (surely ?)
As we got higher it became obvious we were ridding towards big grey clouds. As we got to them, or into them, we discovered they were snow ! It was time for waterproofs over, for warmth rather than waterproofing, and we soon had to change our gloves for the winter ones in the pannier. My hands were painful with electric like pains from the cold even though I had my heated grips.
It wasn't just the cold, it was the altitude. We were gaining height far more now, and the road, though very good repio, occasionally had more challenging sections where we were swimming through deep gravel for short sections. Not welcome when the hillside was obviously naked and the slope to the edge was very unforgiving and vertiginous.
The engineering in getting this road up the pass was impressive, and even more impressive was the skills of the grader drivers who had obviously fairly recently graded the route - not easy !
The altitude was definitely making itself known by way of breathing becoming more strained and each breath being less effective. I actually found my head was slightly muggy and with the combination of the bitter, bitter, cold it was becoming quite a challenge. The bike was coping very well up until near the top, no real coughing or missing, just a gradual loss of power. Often I would change first to second, then back again as I hadn't used enough revs, but other than that it was doing very well.
The track was quite narrow in places, especially when some rock had fallen, or there were areas of snow breaking out into the tracks. We were now high enough for some significant snow to be laying, it was the new stuff, it was what remained from the previous winter. some patches must have been nearer and crossed half the track. We were well into the high and white zone now.
To be honest, we were cold, the weather was against us, and I was jus counting down the kilometers to the top. Would it ever come ? Progress is very slow at these altitudes and one these roads. Only 15kms to go and I was almost thinking we should turn and go down, that's how cold and hard it was. But at the same time, neither us wanted to not make it to the top.
We finally got there and boy was my head spinning, and our hands were so cold. Mainly thanks to the altitude I think rather than the weather, but our ascent had been quick, only two or three hours to gain at least 4000m. It was a case of take some picccies and bugger off back down quick.
Sadly there were no views to be had - 30 minutes later would probably have been fine, but we peaked too early ! It was 1pm and we had a long descent so no point hanging around, and we wouldn't anyway as it was just not the right conditions.
The sign at the top said Altitude 4753m which is one hell of a long way up, certainly the highest we've been on our bike, and well beyond the call of duty.
At the top were the obligatory Chile and Argentina signs, a nice sculpture of a cycle, numerous plinths to dignitaries I assume, and one with a steering wheel and about half a dozen plaques that I guess were folk who'd died driving here...or maybe it was to honor the grader and construction crew drivers, I guess the former
Bev's thermometer was showing -2, and our bodies were showing much lower with the wind chill. My thumbs were achingly painful. Not somewhere to linger, though we would really have liked to. This wasn't the weather for it at all. On numerous other occasions you might be able to picnic here (with a headache), but on other occasions you'd suffer what we did, or worse. This height in the mountains is not to be taken lightly.
All in all, this had been a challenging ride, and we were only half way! Sometimes it is easier going uphill (well nearly always under power) so we didn't want to underestimate getting back down too !
We turned and left with the weather breaking slightly, but not enough for distance views, and certainly not enough too warm us. There had been very light traffic on the pass, all Chile reg, guess going up and down again. On whole of descent we only saw two more vehicles !
It was quite tricky going down as not only was my head spinning a bit, it was more difficult swimming through the sections of deeper gravel under deceleration rather than acceleration. For the second time in the trip so far, we nearly came off. The first time had been near Lago Carerra when the rear end had caught some loose material and spun out and the bike nearly fell over barring me jabbing a leg out. On that occasion I had nearly folded my ankle up and it was a wonder it didn't break, never mind sprain. We didn't want that up here. Wanted or not, the gravel was extraordinarily difficult, especially now with us tired and cold. The front end dug in a bit hard and the bike turned suddenly, I countered it, and we swung the other way suddenly too. It's so easy in this circumstance to loose it, but luckily we didn't. We were both somewhat panting now. The sudden race of blood enough to tire the body to point of minor exhaustion. Even my voice was a little horse (sp)
As we cleared the cloud, or it cleared us in effect, we no longer had the snow, really it had stopped before we reached the summit, all but. The views were still not of huge distance as the surrounding mountains were still 6000m peaks.. The views back were we'd come were good though with us now looking down from the virtual snow line to the colourful valley below. Looking over the edge and down was a little worrying though as it really was still pretty high.
Returning gave us the views the other way and I saw the old ice field the road cut through (Bev had seen it on way up but didn't want to distract me). The ice was sculpted by the wind into myriad pinnacles and fins, very impressive.
The return leg had some shortcut options were the road down turned one-way and went down in a steeper direction, but it was quite safe. I had followed a mountain bike trail earlier and imagined how good the descent would be for them, once over the cold it would be quite a ride.
With altitude the descent quickly brings around an improvement in feelings, but it was still around an hour before we felt 'normal' again. Hadn't suffered headaches or anything, but our mouths and throats had dried, and our breathing had certainly suffered along with our concentration.
The valley once again and the colourful strata showed their other face and we had different light so the whole magical experience was at least as good as when we'd come up. we were unable to get more than a few kms without stopping for another photograph. Whether they will ever catch the light and the colour we won't know until we see the pictures properly.
It was a stunning ride, absolutely stunning. Once again the scenery seemed to have surpassed itself.
Now we were down at a much lower level we were amongst the goat herder encampments and received friendly waves as we passed, especially from the children who would run out as we approached.
Around one corner we met a troupe of mules loaded up with crates etc. As we pulled up to take a picture a few of the guys came over and had a great (if limited on our part) conversation. They were obviously impressed with our steel mule, and particularly the luggage systems ! They offered that we join them for a drink, which they appeared to have been doing for a while, but we decided regaining our passports and getting back before dark was our priority. Shame really as they were great characters, and not just friendly because of the drink. They asked of conditions up there, and had obviously stopped their journey because the weather looked so bad.
A funny thing happened at the customs post, no not any problems you might imagine, but our return being a good opportunity for a weather forecast. They had clearly shut the Chilean side and there was a queue of 10 cars. The people waiting came across to ask how bad the conditions were. I guess other returning vehicles that had gone during the storm had reported it, and from below it looked bad, so they had closed the access. I think they thought we were mad as they clearly didn't believe us saying it was fine.
When I went to retrieve the passports - no issues at all - they also wanted a report and were surprised we had said we encountered no difficulties, maybe the Argentinean side was worse, or maybe those returning had just painted a vivid picture. At near 5000m this is not a pass to be taken lightly, and I suppose they do right to err on the side of caution.
Still, all the same it was odd being back in a hot hot valley after all that and the wind was howling along compared to earlier.
Our return journey to Vicuna was delightful with virtually no traffic, and views the other way. the remnants of the Inca Way were visible most of the time. it is incomplete, but there is a 3km section you can walk that would have been nice if it weren't for the time.
The other thing was we needed to be back for some food, naught since breakfast, the usual stale roll with cheese - all one of it, and we'd just had water during the day as no facilities anywhere. We had booked the astronomical tour again in hope we could go.
To cut to the quick we got the tour, if nearly an hour late and took a minibus with three French tourists up the mountain behind the village. When we arrived at the observatory we were staggered by the amount of people. We had thought it would just be us, there were hundreds of folk there, amazing.
We were added to English speakers and then split into groups and taken around. First was the 30 inch telescope in the dome. Like kids we were all impressed with the rotating top ! First we all took turns to see Saturn, which appeared as a remarkably small, but clear image, rings clearly visible. Next we saw two parts of the moon with the level of clarity startling - in fact it burnt your retina after viewing like a flashgun does.
Following this we went outside and the guide took us through the various stages of a stars life. From this I'm able to accurately describe what we've been seeing in the Milky way. The two 'cloudy' bits I described as nebula were actually galaxies ! The dark area was a carbon nebula, absorbing rather than reflecting light.
He showed us the nebula near Orion's belt, forget the name, but the gas clouds were clearly visible. We saw other aspects in the sky also and overall it was very impressive. As it was a full moon the views were nowhere near as good as you'd expect (except the moon of course !)
You forget we are on the other side of the planet and therefore upside-down, all the stars are the other way around, Orion standing on his head for instance.
We had a presentation inside after that was a little lost on us as by know it was 1am. We returned and drank the remnants of a local fortified wine, Huancara, that was very nice, introduced by the Jesuits, and used by us to help guarantee a good nights sleep !
A late night, but an excellent way to round off a superb day.

Tuesday 14th February 2006
Vicuña - Caldera
477 kms
Leaving as ever on a hot and clear skied day we had another day of Pan Am to get us further up this long thin strip of a country.
We were well and truly away from fertile land excepting the oasis valleys every now and then. By late afternoon we were definitely into desert scenery with little of anything but sand. We headed for this place as by coast and a contrast to the previous couple of weeks travel. Not too much here by way of accommodation, and with it being height of season all is costly - whatever the quality. But we needed a place for the day, and tomorrow so booked in.

Wednesday 15th February 2006
Caldera
0 kms
We had a true rest day today doing virtually bugger-all but sitting on rocks on a beach, or the beach near the hotel.
It's a funny old place as there are remnants of heavy industry like coal and iron export, a small active fishing fleet, and then beaches. There are some very clean ones further down the coast - including an English beach too ! but we stayed in town. The rubbish etc was unbelievable it's really a third rate country on that score, but the sun was intense and the breeze warm.
The highlight of the day was certainly the morning when the local boats had come in and were selling their catch at the quayside. You bought your fish, then went and paid to have them gutted. This was spectacle enough - but it was what was waiting for the cast offs that was most impressive.
A large flock of very large Pelicans were crowding the scene and two sea lions were muscling in below.
The pelicans are such cumbersome beasts on land, but on the wing are such effortless fliers. Their abilities with their mouths are amazing too, not in quantity terms this time, but speed and reflex. The filleters would chuck something behind them and it never ever touched the ground, ever time in a bill !
We have been able to identify some of the fish we have eaten from stalls and the likes of today which is helpful. The oddity today was - I think - sea urchins being prized from holes in soft mudstones. Cracking it open was like watching someone separating scull and removing eyes, not very appetizing.
Posted by Simon McCarthy at February 18, 2006 10:49 PM GMT

Enter your email address to receive updates to Marc and Bev Davies's trip story!
Recent Entries
Archives:
Archives:
Monthly
Archives:
Category
NEW! HU 2015 Motorcycle Adventure Travel Calendar is now available! Get your copy now for some terrific travel inspiration!
HUGE, 11.5 x 16.5 inches, beautifully printed in Germany on top quality stock! Photos are the winning images from over 600 entries in the 9th Annual HU Photo Contest!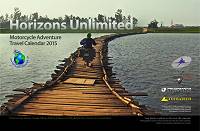 "The calendar is magnificent!"
"I just wanted to say how much I'm loving the new, larger calendar!"
We share the profit with the winning photographers. YOU could be in the HU Calendar too - enter here!
Next HU Events
Germany: May 14-17
Canada Ontario: Jun 18-21
Ireland: June 26-28
Colorado: July 17-19 TBC
Canada West: Aug 20-23
USA California: Sep 24-27
Aus Queensland: Sep 24-27
USA North Carolina: Oct 8-11
Aus Perth: Oct 9-11
Germany: Oct 22-25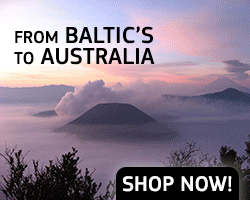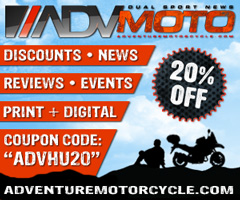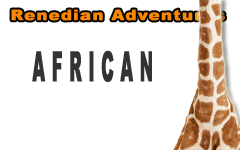 What others say about HU...
"I just wanted to say thanks for doing this and sharing so much with the rest of us." Dave, USA
"Your website is a mecca of valuable information and the DVD series is informative, entertaining, and inspiring! The new look of the website is very impressive, updated and catchy. Thank you so very much!" Jennifer, Canada
"...Great site. Keep up the good work." Murray and Carmen, Australia
"We just finished a 7 month 22,000+ mile scouting trip from Alaska to the bottom of Chile and I can't tell you how many times we referred to your site for help. From how to adjust your valves, to where to stay in the back country of Peru. Horizons Unlimited was a key player in our success. Motorcycle enthusiasts from around the world are in debt to your services." Alaska Riders

10th Annual HU Travellers Photo Contest is on now! This is an opportunity for YOU to show us your best photos and win prizes!
NEW! HU 2014 Adventure Travel T-shirts! are now available in several colors! Be the first kid on your block to have them! New lower prices on synths!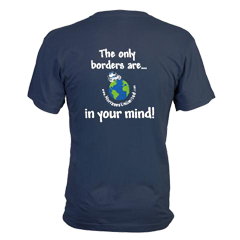 Check out the new Gildan Performance cotton-feel t-shirt - 100% poly, feels like soft cotton!

What turns you on to motorcycle travel?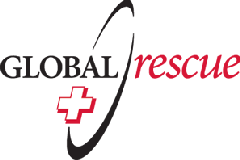 Global Rescue is the premier provider of medical, security and evacuation services worldwide and is the only company that will come to you, wherever you are, and evacuate you to your home hospital of choice. Additionally, Global Rescue places no restrictions on country of citizenship - all nationalities are eligible to sign-up!
New to Horizons Unlimited?
New to motorcycle travelling? New to the HU site? Confused? Too many options? It's really very simple - just 4 easy steps!
Horizons Unlimited was founded in 1997 by Grant and Susan Johnson following their journey around the world on a BMW R80 G/S motorcycle.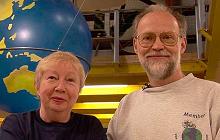 Read more about Grant & Susan's story
Membership - help keep us going!
Horizons Unlimited is not a big multi-national company, just two people who love motorcycle travel and have grown what started as a hobby in 1997 into a full time job (usually 8-10 hours per day and 7 days a week) and a labour of love. To keep it going and a roof over our heads, we run events (22 this year!); we sell inspirational and informative DVDs; we have a few selected advertisers; and we make a small amount from memberships.
You don't have to be a Member to come to an HU meeting, access the website, the HUBB or to receive the e-zine. What you get for your membership contribution is our sincere gratitude, good karma and knowing that you're helping to keep the motorcycle travel dream alive. Contributing Members and Gold Members do get additional features on the HUBB. Here's a list of all the Member benefits on the HUBB.
Books & DVDs

All the best travel books and videos listed and often reviewed on HU's famous Books page. Check it out and get great travel books from all over the world.

MC Air Shipping, (uncrated) USA / Canada / Europe and other areas. Be sure to say "Horizons Unlimited" to get your $25 discount on Shipping!
Insurance - see: For foreigners traveling in US and Canada and for Americans and Canadians traveling in other countries, then mail it to MC Express and get your HU $15 discount!
Story and photos copyright © All Rights Reserved.
Contact the author:
Editors note: We accept no responsibility for any of the above information in any way whatsoever. You are reminded to do your own research. Any commentary is strictly a personal opinion of the person supplying the information and is not to be construed as an endorsement of any kind.
Hosted by: Horizons Unlimited, the motorcycle travellers' website!
You can have your story here too - click for details!