December 28, 2005 GMT
15th Dec 2005 - Bariloche to Viedma
Mileage - 0 kms (except to station)
Well this is a rare experience, the hustle and bustle of the train station. Regular for the backpackers and like, but not for your global motorcycle adventurer everyday. It might not be the baggage car across the Siberian tundra it might not even be a necessity, but it is an experience alright.
So our adventure started for this leg many days ago with the elaborate attempts to even obtain details, and thence some time after, the tickets themselves.
I have elaborated on the frustrations encountered already, but I can assure you those are as nothing compared to the reality of the situation. There were times when it seemed this would never happen, and of course for Nik it hasn't due to the financial implications of insurance costs.
Watching the loading and securing of our cargo this morning I am more convinced of the complete farce of having to pay 1% of the vehicles value.
I had mistakenly believed (never trust a nice web-site !) that there were to be a couple of carriages of 'low loader' type onto which we would ride the bike and naturally enough there would be adequate stowing points to safely lodge the bike in static and immobile integrity. Oh how we can laugh now ! Box Car Willie must have written a song about this I'm sure.
So, from the fantasy of riding the bike onto a low loader to the reality of the situation....how many people would it take, do you think, to load a cumbersome overland motorcycle into a box car ? Yes, you read that right, a bloody box car, a big grey standard issue cargo van. I know what you're thinking; just ride the bike off the platform through the opening. Well you're right....no hang on a minute- went into fantasy land again there for a moment.
Letís paint the whole scene for you shall we ? Yes why not, it'd be amusing after all.
The station bears enough character for a brief description on its own. It was a station once (OK it is still a station, but no indication on either visit before leaving of it being working). Those images in the westerns you are all familiar with ring true. you can virtually see the tumbleweed blowing past in the dust through the opening to the platform and inside the empty space of the foyer dimly lit with one or two people attempting to carry out business with staff about as uninterested as they could get. So there is the station as is.
We arrived at 11am (train leaves - in theory - at 5pm) after the usual lack of communications with the staff, my fault not theirs as obviously, they spoke perfect Spanish ! After some time it dawned on me the low loader wasn't the weapon of choice, but the humble collective of grey sad old and weary box cars three lines away that I had assumed were abandoned where in fact Patagonia Rail's top class rolling stock.
Something was immediately obvious to me. The side entry doors were 4 foot above the rails. hmmmm. At first I imagined a very dangerous 'riding the plank' experience was forthcoming. It would need to be a very long, very strong, and very bloody wide plank for me to want to attempt it safely. I needed have worried.
How heavy is the bike they asked ? more of less 400 kgs I said. A quick bit of maths and a few shouts to gather staff (I guessed a winch perhaps ? Ho ho) and it was apparent they were going to bodily lift it it into the box car. Bloody hell !
I had to ride the bike round and up to edge of car - an easy enough task strangely enough as the lack of maintenance meant all rails here only protrude about or 4 inches. Otherwise, say as in UK, it wouldn't have been able to cross all the lines..
Once in position the crew assigned their handling points. Now again I must interrupt myself to describe the crew.
There were the two men from the cargo handling area who looked like something from Open All Hours with there grey grocers jackets, neither a year under 60, and in fact one of the two nearer 70. There were two further guys, one small and a little portly, and one thin as a latt. So the odd one out was the one who actually looked like he could do manual work....he'd be strimming the tracks up to this point.
So, you get the picture, not exactly the fittest or strongest looking set of people to bodily lift the bike 4 foot. I was wondering why we hadn't yet done the paperwork for the insurance when they started to up-end the bike. Petrol poured from the carbs, but did little to concern our crew, within no time the bike was popping the most monstrous of wheelies of its career and they were asking me to climb into the doorway to manipulate the front wheel in the right direction.
The train, loading bike, up-ended,
Well, to be frank, I could see no way on earth this was going to work, but in the same way you allow skilled physicians to work on your new born I was at no point able to withdraw from allowing the motley crew there task in hand. It should be obvious there was no similarity between the physicians and the crew of course !
and into the wagon
Quite beyond my belief they did raise the bike to a point I could rotate the wheel to ease it forwards, they barely even touched the bash plate on the door edge. I have to say I was completely amazed that the bulky weight of the bike had been raised to above shoulder height by these guys. Now you can't imagine that in the UK can you, would break every rule in the H&S handbook, no library !
The rear number plate got a crack, but I guess I'll live with that, I'm sure there is a £1000 excess on any claim anyway.
I think I can say with hand on heart that Nik would be certain to have suffered a massive heat failure had he stayed on. I don't think you'd ever seriously consider putting your pride and joy through these hoops to avoid two days riding....and with hindsight...oh well it's an adventure alright !
And so to stowing of the bike.
Initially it was via an elaborate criss-cross of ropes suspended from ceiling rails that gave the bike the somewhat odd perspective of auto-erotic bondage. It could work - I don't mean as a turn on fools - I mean as a method of securing. But not long after 'completion' the store man returned and rubbished the handiwork and from what I picked up suggested it should be stowed more like cargo, i.e. attached to the side, akin to on a ferry. this sounded better I must confess and put my mind at ease from some bizarre sex act taking place once I had left.
Attempt 1 of strapping, the bondage swing
We started all over again, my involvement being to limit the tying points to things that were safe to stow to, and ensure that there wasn't too much that would be rubbed through. I can't see the bike getting off the other side un-marked, and I won't expect it, but limiting the damage would be good.
A settee back was brought in to stick between pannier and wall and the whole progress of attaching new screw in stowing points began again. Quite a carry on all together. Still, after another hour it was done and looked better and more secure though not to a standard you could expect in most western countries. For a newer bike it would be a nightmare.
Final strapping down
The work complete there was nothing to do but cross my fingers and hope for the best. Hope strongly !
We now returned to the familiar enclave of the baggage handlers office and did the paperwork. A price of 67 pesos for the bike, then the tax, then 1% of my declared value of £2000. So in total, a payment of 237 pesos, or £47.50, of which insurance £20. Payment, rather surprisingly, was OK by Visa.
So the total cost was £24 for each of us and £48 for the bike. Certainly cheaper going by road, but what price this experience ?
A peso each, each way on the bus into town to kill a few hours before the train was due to leave and we were still back for 16.20 in case the train left on time (or at all !)
Returning we gave 5 pesos to the baggage man for looking after our lids and jackets, went straight in his pocket of course. I'd given the two guys who tied the bike 20 pesos by way of thanks too, half that advised by our ticket seller, but twice as much as perhaps the stowing was worth.
The station actually looked like a (run down) station when we returned, as it was littered with bodies of people obviously going where we were - so there was a train then ! It seemed a mystical experience until we saw there were other people here now.
The majority of the people looked pretty poor, many indigenous faces, a few regular passengers, and one or two of what I assume would be folk making 'rail journeys', older westerners, not that I expect this will be in the league of crossing India or Canada on those classic train journeys.
The train did actually appear fairly well on time and there was much hustle and bustle as everyone made there way to the platform, though not a mass scrum like so often would occur in Britain to be fair.
The train had definitely seen better days and though painted for maintenance purposes there was no sign of loving attention or any indication of pride etc.
There was one carriage titled Dormitos (or similar) that contained 22 beds as far as we can tell. We boarded and were handed our complimentary champagne and shown to our walnut lined chrome 30's style compartment were the valet explained the various functions of the buttons and switches and how to get his attention and what time cocktails would be served.
So then, did I have you believing any of that ? it's not quite like that I'm afraid ! Not bad though ! In effect we have a compartment to ourselves that is 8x4.5 foot with a window and shutter and a leatherette spacious seat that is creating sweat aplenty as I sit and type. On the wall are two slim cupboards one with a pair of towels and soap, and space to hang a dwarfs suit. There is storage space a plenty overhead and a wash hand basin in the corner that doubles as an executive writing desk on this occasion. There are banks of switches for lights that actually work ! A charging young lady has given us a key for our door and the only real downside I can see is there is one ladies and one gents for the carriage.
The AC has fortunately kicked in and it's not looking to bad. We have had a reservation for dinner at 21.30 so that will be our next adventure, update shortly...ish
The train timing somewhat surprised us too, at 17.15 there was a tug and shake and we were off. Well, for all of 30 minutes anyway.
Apparently this train runs through a fairly barren stretch of Pampas, and although there is a repio road adjacent, it is by all accounts very poor. Christian, the guy in Belgrano with the KTM had warned us it was very poor and had little fuel along it (probably no gas stations I'd guess). We have been told, by the hosts in out rather posh hotel, that if you are down in Patagonia and you are running low you can purchase fuel from the estasions(the enormous cattle ranches out here) though you might have quite a trek down their accesses to find anything.
So we've been sat here, 30 minutes down the line, for over an hour now. The engines have just stopped, and of course we have no clue what the problem (if any) is. Apparently the train stops in remote spots to provide a lifeline to the extreme hamlets along the way...I don't think 30 minutes into the journey classifies as one of these locations though ! (ended up near three hours, locomotive probs fixed with spanner and screwdriver)
Interestingly the box cars are out front ahead of the twin locomotives...are you thinking what I'm thinking ? If the train did de-rail (as it has in past) I guess they come off first. hmmmm
Train breakdown 1 after 30 mins
We had a wander through the train and it seems behind us is the Pullman class which seems quite reasonable with spacious chairs that can be well adjusted. Just ahead is the restaurant with another empty restaurant car ahead of that, then the - I guess - third class carriages between that and locomotives. It looks a bit rougher up there with kids yelling and running up and down and definitely more indigenous faces than anything else, in fact nearly all.
There's a nice rain storm with distant thunder and lightening going on so at least we're spared that. wish I'd picked up that English lass's free give away book now. And it's title ? The Patagonia Express by Paul Theroux, would have made an ironic read just now..
Our designated dinner time came and we were given a choice of starters, had steaks as main, and skipped pudding. Set price of 20 pesos which was a bit of a bargain. Shared table with an American and arg/american couple. Behind us was s guy who grew up in Newcastle and knew Northallerton well, but been living here for 8 years.
Some of the scenery we went through before dinner was exceptional, yet again all volcanic geology, but different versions of strata from previous, quite exceptional. Fantastic country to visit from a geology perspective.
Our dinner had been a leisurely affair and we didn't get to our beds til about 1am. The beds had been lowered and of course had linen etc on. About 1.30 they spent around an hour breaking into next door when the dodry old folk locked themselves out going to toilet, apart from that it was a remarkably good night kip, rougher than many a ferry crossing on board here, hope bike has faired well !
We just caught breakfast at 10 as we were in our last major stop before the end. We had been stopped at 1am for a couple of ours at another town too, presumably unloading.
After a lot of shunting of carriages back and forth - to unload the required ones - the locomotives were at the other end and we were now reverse traveling - ironically meaning for first time we were facing direction of travel.
We have certainly enjoyed the journey from the perspective of complete change, not like ridding the bike at all. Not exactly luxurious travel, but probably as near as we can get. You have to offset the Advantages of traveling overnight with the fact that you see less scenery, but probably most of the latter part was the Pampas we've seen so much of already. If we hadnít had been delayed so long we would have been treated to some great scenery over dinner, but alas that was not to be.
Some of the bends last night were so tight you could look out the window and see the front and back of the train (it's not that long really either). No wonder the rack is so rough, next minute it's dead slow and stop up-hill, thence a ferocious charge downhill at breakneck speed. I can certainly imagine the train occasionally de-railing.
So I thought the train arrives in Viedmar in morning, but it's looking distinctly like afternoon and the hot part of the day as I see it. I hope the unloading is easier than the ;loading as I'm not sure I can take another of those experiences, and it would be nice to leave the station promptly and with everything in one piece, more on that later.
At yet another impromptu stop due to locomotive problems we spy a tortoise wandering through the arid scrub, strange sight indeed. At least the AC is still functioning so comfortable stuck in the middle of nowhere, another tortoise now wandering around too.
Wonder, when, or if, we'll arrive. May be a night in Viedma at this rate, or arrival at the campsite in dark, if we could even find it, even the train journey is an adventure !
Well, we did arrive, obviously, but several hours late, 6in fact, but at least we saw the faces of Nik and Javier on the platform which was very welcome.
So then we went to the goods wagon.....oh dear ! I might have guessed, seeing as the old train was wriggling like a slug in salt at times, the bike was not as left.
Beyond chairs and random oil drums was a sad sight, the bike tilted at 45 degrees leaning on the left bar and pannier with front wheel against the end of the wagon. Expletive, expletive, expletive.
The day after!
So basically three people, two being Javier and Nik, lifted the bike onto the platform - at least here it was a third the height difference - and we examined it. I was not a happy bunny to say the least. You have to sign for the bike and obviously if you do you're waiving your rights to any compensation. I strongly suspect the insurance would be worthless, I guess the first £10,000 of the claim you would have to pay, that sort of thing.
Still before signing I took bike for spin. It was all well as far as I could tell, excepting the mirrors out of place, the pannier scratched with one strap rubbed through and the only real issue the left hand grip was chewed up leading to the heated grip not working.
I had to decide to go with it, sign the paper, and walk away (trying to ignore that 1% of vehicle value insurance farce).
I'd recommend the train for the experience, but not sure I'd recommend taking your bike with you - unless you had to due to circumstance. And you'd be best advised to know your ropes for the tying down, I left it to them, really that was half the error.....glad I tipped them....you live and learn
I've seen numerous bikes being lowered into the holds of boats on essential legs of journeys before, but wonder at the logic of this experience as one 'for the hell of it'. Well, there you go...Great Train Journeys....not

Posted by Simon McCarthy at December 28, 2005 04:59 PM GMT

Enter your email address to receive updates to Marc and Bev Davies's trip story!
Recent Entries
Archives:
Archives:
Monthly
Archives:
Category
NEW! HU 2015 Motorcycle Adventure Travel Calendar is now available! Get your copy now for some terrific travel inspiration!
HUGE, 11.5 x 16.5 inches, beautifully printed in Germany on top quality stock! Photos are the winning images from over 600 entries in the 9th Annual HU Photo Contest!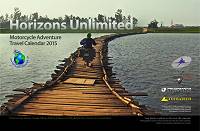 "The calendar is magnificent!"
"I just wanted to say how much I'm loving the new, larger calendar!"
We share the profit with the winning photographers. YOU could be in the HU Calendar too - enter here!
Next HU Events
NEW!

USA Virginia: Apr 9-12, 2015
Take 40% off Road Heroes Part 1 until October 31 only!
Road Heroes features tales of adventure, joy and sheer terror by veteran travellers Peter and Kay Forwood (193 countries two-up on a Harley); Dr. Greg Frazier (5 times RTW); Tiffany Coates (RTW solo female); and Rene Cormier (University of Gravel Roads).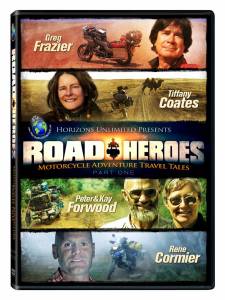 "Inspiring and hilarious!"
"I loved watching this DVD!"
"Lots of amazing stories and even more amazing photographs, it's great fun and very inspirational."
"Wonderful entertainment!"
Check it out at the HU Store! Remember to use Coupon Code 'HEROES' on your order when you checkout.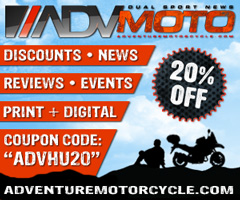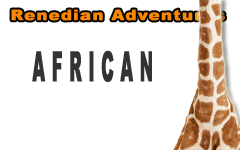 What others say about HU...
"I just wanted to say thanks for doing this and sharing so much with the rest of us." Dave, USA
"Your website is a mecca of valuable information and the DVD series is informative, entertaining, and inspiring! The new look of the website is very impressive, updated and catchy. Thank you so very much!" Jennifer, Canada
"...Great site. Keep up the good work." Murray and Carmen, Australia
"We just finished a 7 month 22,000+ mile scouting trip from Alaska to the bottom of Chile and I can't tell you how many times we referred to your site for help. From how to adjust your valves, to where to stay in the back country of Peru. Horizons Unlimited was a key player in our success. Motorcycle enthusiasts from around the world are in debt to your services." Alaska Riders

10th Annual HU Travellers Photo Contest is on now! This is an opportunity for YOU to show us your best photos and win prizes!
NEW! HU 2014 Adventure Travel T-shirts! are now available in several colors! Be the first kid on your block to have them! New lower prices on synths!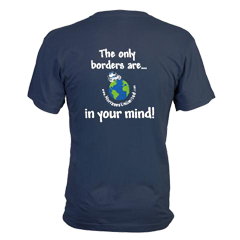 Check out the new Gildan Performance cotton-feel t-shirt - 100% poly, feels like soft cotton!

What turns you on to motorcycle travel?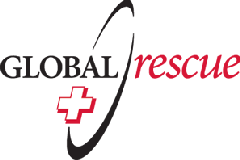 Global Rescue is the premier provider of medical, security and evacuation services worldwide and is the only company that will come to you, wherever you are, and evacuate you to your home hospital of choice. Additionally, Global Rescue places no restrictions on country of citizenship - all nationalities are eligible to sign-up!
New to Horizons Unlimited?
New to motorcycle travelling? New to the HU site? Confused? Too many options? It's really very simple - just 4 easy steps!
Horizons Unlimited was founded in 1997 by Grant and Susan Johnson following their journey around the world on a BMW R80 G/S motorcycle.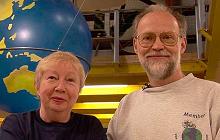 Read more about Grant & Susan's story
Membership - help keep us going!
Horizons Unlimited is not a big multi-national company, just two people who love motorcycle travel and have grown what started as a hobby in 1997 into a full time job (usually 8-10 hours per day and 7 days a week) and a labour of love. To keep it going and a roof over our heads, we run events (22 this year!); we sell inspirational and informative DVDs; we have a few selected advertisers; and we make a small amount from memberships.
You don't have to be a Member to come to an HU meeting, access the website, the HUBB or to receive the e-zine. What you get for your membership contribution is our sincere gratitude, good karma and knowing that you're helping to keep the motorcycle travel dream alive. Contributing Members and Gold Members do get additional features on the HUBB. Here's a list of all the Member benefits on the HUBB.
Books & DVDs

All the best travel books and videos listed and often reviewed on HU's famous Books page. Check it out and get great travel books from all over the world.

MC Air Shipping, (uncrated) USA / Canada / Europe and other areas. Be sure to say "Horizons Unlimited" to get your $25 discount on Shipping!
Insurance - see: For foreigners traveling in US and Canada and for Americans and Canadians traveling in other countries, then mail it to MC Express and get your HU $15 discount!
Story and photos copyright © All Rights Reserved.
Contact the author:
Editors note: We accept no responsibility for any of the above information in any way whatsoever. You are reminded to do your own research. Any commentary is strictly a personal opinion of the person supplying the information and is not to be construed as an endorsement of any kind.
Hosted by: Horizons Unlimited, the motorcycle travellers' website!
You can have your story here too - click for details!