November 22, 2005 GMT
Villa General Belgrano and back via Cordoba...
Friday 18th November
Villa General Belgrano and back via Cordoba, Villa Carlos La Paz, Los Gigantes, Tala Canada, Salsacate, then 14 to Alta Gracia.
Mileage - 250 miles
RIDING STRAIGHT TO THE GATES OF HELL !
Well this is going to be one long read, and I'd urge you to stick with me, today was a riding experience hardly matched, and I think I can honestly say the best ride we've had overall for a mix of adventure, danger, fear, thrills, spills, and extremes of weather....so hang on in there....or go straight to the end.
Firstly a rant ! Digital SLRs and why you shouldn't get one.
All of a month ago a spent neck end of £600 on a body only (ie no lense, storage card, spare battery, case etc) Nikon F70S digital SLR. I thought it was the answer to all my worries regarding carrying, protecting, and storing slide films that I usually shoot. I seemed an ideal, if costly, solution.
When I first got the camera I had a couple of spots appear on some shots, bit miffed, but I did manage to blow them out.
They reappeared, in fact if you look closely at the pictures of the falls you can see them. The problem is, unlike a film where scratches or dust appear and are then generally cleared on one roll of film, with digital a spot stay there forever if not removed. And to remove the spots....ummm well.
Without getting too technical, a comapct digital camera has a sensor card that is well protected, and as you don't change lenses there is little likelyhood on dirt or dust getting into the camera. I love compact digital cameras - though I don't have one, Bev does and it's brilliant, and the work ones are stupendous. So I don't have any isssues with digital cameras as such. On the SLR digital camera you can change lenses and this means the body is 'open' for a short time. The sensor card is not protected in the way film would be in an 'ordinary' camera, there is no shutter that would keep muck out (for those in the know, you can lock the mirror up and the card is exposed with no protection).
So cutting to the point, when I discovered the crap on my pictures I opened the camera and tried to blow the 'dust' off.....unfortunately....I blew some phlegm onto the card ! It wasn't going to remove itself, and I had no option but to try reomove it with a slightly damp cotton bud. And from there on we're in trouble.
I did some reseach, the internet is a wonderful thing - thanks to the UKGSers you helped there too - and discovered that dirt on the sensor is a common fault, and that often (as mine) they come with dirt on. Now being that I bought this thing about a month ago and all the packing and paperwork is in the UK (have handbbok) I'm knackered from a warranty perspective (and it isn't honoured internationally apparently)
So all I could do was contact Nikon to seek profesional cleaning. I did a search and in all of Argentina there are 4 shops. 3 in BA, an luckily 1 in Cordoba, only 55-65kms north.
We decided to ride straight tehre after breakfast and try them.
Riding into Cordoba was a bit surreal, Nik and us riding close to hold the road space looking for all the world (OK, OK, I have a rampant imagination) lik the good old US police series CHIPS. The folk were not used to seeing large bikes, and particulalry not Nik's rocketship GS1200, quite surprising for the countries second city. Some nice areas, but a big sprawl, though not comared to BA. Great fun riding with all the taxi's and general road chaos.
And know for another aside. Mind like a goldfish.. GPS. I was never such a strong believer in GPS for South America as the base maps are extrememly limited, however ! Javier had much more detailed maps - the base ones really would be fairly useless compared to the number of roads there actually are - and they are really good. Riding in to the Nikon shop was a lot easier than ever it would have been without GPS. We couldn't route street by street, but Nik could flag the place we guessed it was from the address and we knew if we needed to left or right to get closer, and with the grid system it makes it easier too. And as for trying to find your way off a mountain in the dark in an extreme thunderstorm then it beats the map hands down...more later....you really will have to be patient !
So we roll into downtown Nikon and I explain my problem in very poor Spanish and lots of obvious camera action. They get the guy who speaks superb English to assist. Yet again, as at the customs post coming back into Argentina, the guy is an ex English teacher, but this job pays better (madness, the customs guy said three or four times more, what future schooling if that's the case ?)
The guy is sympathetic as this is obviously a common problem, and handbook says take to Nikon dealership for cleaning (barmy). I would stress at this point I would not ignore advice like that lightly, but being in the middle of nowhere at the time of first occurance you have to decide whether to risk self fix. Anyway he says he'll try, and pops around the back, too effectively gently blast the CCD with compresssed air. This does improve things, but on closer inspection of pictures all marks and smears are still there. Bugger !
The guy recons you should only change lenses inside if the slightest risk of dust, or under a cover or in a bag. Bloody hell, can't see the Digital revoluion catching on witheveryone then. I know they work for thousands of folk and I've been unlucky, and obviously bear responsibilty for some of the damage, but my last Nikon was hard as nails and bombproof.. The guy was extremely helpful and when I picked myself off the floor when he asked if I could wait three weeks for it to be cleaned in BAsaid he might be able to speed things up.
His boss was in town, and returning to BA that day. He could take it, get it assessed, contact me on Monday, and see what happens. It would be 90 pesos for a clean if they can, or 1500 to replace the CCD. So, that's £18 for the 'simple' option, or worst case £300. Bleep, bleep, bleepin' how much ! So, I would pay for the cleaning, but to replace the CCD would be half the cost of original purchase only a month ago. I'm struggling not to swear at this point I must confess. The guy has been brilliant and I'm very grateful but I'm feeling a little dissappointed in the product.
So the upshot is I have to wait 'til Monday and see what the damage is, what to do if the CCD is knacked. I can afford to change it I guess, but I'll then have paid nearly £1000 to record the photo's of the trip. Bleep. After time I think I've decided I would have to breath deeply and pay. He mentione I could buy a none digi SLR new for the same money, but I suppose I should stick to the digital options now. And a compact would not suit my purpose - but if I were to advice anyone undertaking a trip like this I'd say take a good digi compact unless you really are a photograhy enthusiast (hello). And even then I'd question whether a film SLR might not be best, though it's a tough call if you ignore the costs (if cost is important then digital isn't an option compared to film)
I had hope I could get the camera DHL'd to say Mendoza so we could continue, but, "for your safety" it has to come back to the shop. I am going to try and get the shop to send it to the accommodation here if possible though to save mucking around.
So we are staying in our lovely accommodation here for another week, and all for a camera ! The inercom started playing up yesterday too - the lead I bought a month before leaving is playing up. Common thread. That is also a GREAT dissappointment as I swear by Autocom. will try to sort while here, otherwise we're buggerd for the intercom too which would be a greater loss. I have some spares so may be able to swap leads with some inventiveness.
And yet there has been no mention of satanic rites or auld Nick himself....why so...
OK, OK, just a few more pages and we'll be there.
On the map there was a wonderful loop road that statrted a little NW of Cordoba and climbed the Sierra's before descending the other side to the plains before an ascent and a return to the plains this side. looke fairly innocuios and not too distant for a nice ride out and with the cloud lifting there was the promise of an excellent day out....
he first adventure was finding the starting point of the road. We left Cordoba and picked up the road to Villa Carlos Paz, big touristy place at foot of the 'real' hills. I headed north on a 'feeling' (the GPS shows the roads, but not the very small villages shown on my map, Nelles, recommended) but after a whilke thought I better check, so pulled into a garage. As everywhere the folk were generous in their help. The guy did a fantastic map, and when he'd finished it turned out basically we turn left in 500m.......
Off we popped and after all of a km the road ended and dirt started. I asked the the open mouthed saucer eyed kids if this was the way to Los Gigantes and they confirmed (can you ever trust kids though ?)
So began our epic journey....haven't I said before will we ever learn ? hmmm indeed
The dirt road was generally one of the best I've ever ridden on, certainly the best one Nik had ridden on, as no off roading before this trip ! Luckily Nik was undaunted and we were off on our voyage of discovery. There was a bit of dozing work (well in was nearly siesta o'clock) near the start, but otherwise the road was fantastic. Well built, setts at side, blocks in between, an they enough gravel and sand to create a generally near perfect surface. And with the cloud lifting it looked fine, but if damp the surface wouldn't be slippery.
The route twisted and turned and climbed steadly and always upwards and onwards. There were smells of honeysuckle lower down and herbs as the landscape became more parched. We had glimpses of beatiful birds, one black with the most sumpcious of orange-red chest. Would have made a great shot, a) if I'd had me SLR, and b) if it was possible to change to me long lense without dust getting into the camera....OK...OK...I'll try to drop it now. Further up were kite type birds with brown plumage with white stripes and then some Stork type blighters with lovely yellow beaks and red faces.
We did have water in the bladders in the back of our jackets, but no food. The plan was to stop for a bite to eat on way....miraculously there were a few places on route. All litlle habitations of the sort that shepards or the liek would have. A guy was mending his windows at one such withan abrierto sign outside so I pulled in and confirmed it was ndeed open. Greta place, like a Russian or somesuch post office, all sorts of strange things on a small set of shelves behind his counter on which were sandwiches, the only not packaged food. The sandwiches were either salami or cured meat and at 2 Pesos each a genuign treat, bloody marvelous, and three coffees. He was a great bloke and looking at the shelves we were intregued by the collections of new horse shoes in three sizes and some excellent gem stones. He joked about football as England beat Argentina 3-1 last week. It was great spot to stop, and even Nik thought it outdid even his favourite of Shell Petrol Station Cafes. The views outside were glorious of the distant, but getting closer, crags and rolling platea with cattle, and occassional Llama and cranes grazing. One way was the Mournes, which would please my Mum, another Gallicia, another Crsica and also Northumberland, the Dales and Scotland. Supendous.
Lunch stop
Onwards, with occassional oncoming vehicles, in fact we'd met a double trailered wagon early on. The track was good enough for up to 85kph two up, sat down, bike working well. Nik was enjoyng the riding and the 1200 was coping fine, just odd plasticy bitss like the mounts for the screen and handgaurds proving a little less than robust.
Further on we noticed Nik wasn't behind us. Probably taking a pic, after a few seconds thought we better check. as we rounded a corner, there was Nik, phew, hang on, were's his bike. Then he bent down, and oh my god, his bike. Off the road on it's side wrong way round, ie rolled away from road edge....
It didn't look good. He was OK though so we paused before thinking the best way to right it and get it back on road. Nik had wandered too close to the edge and run intothe soft uncompacted gravel and sand and was thence forth on a clear path to derailment. He's narrowly missed a coule of rocks and bailed out without injury.
With a bit of care we managed to get the bike up, and pushed back onto the track for inspection. The resultant damage ? None. not even a scrath on the crashbars. Phew.
Nik was fine and happy to continue. Luckily his boxes were off and at accommodation.
Quick recommedation for Alpino Residencial, Roca y 25 de Mayo, Villa de Belgrano. Excellent place and at £4 each it's a gem. The owner speaks excellent Spanish and german and very good English too. Very helpfull. It's a quiet location, virtuallt next to all services including an excellent pasta take-away place that does amazing cheap food to keep budget down, place eat, private bathroom, TV and the room is kept spotless even with all our clutter. Very highly recommended.
We were nearing the top of the road and as we got there we could see quite clearly there was a storm front approaching from the south and it was a front not a passing storm. oops.
Road
As we continued - it would turn out to be over 100km of off-road - it was obvious we were not likely to get away with getting off the mountain, travelling south 50kms and then passsing back over and eventually back to whence we'd come....hmmm
We met a local bus just before the road got rougher and climed som preety tight and tortuous hairpins, lucky, he'd need all road. You do have to be careful.
It was looking unlikely that we could get back before dark too. Another no no when travelling in less well developed countries. The cars and trucks with no lights still drive at night !
The track returned to a very good standard, only occassionally we came across corrugations on the surface which are a bit of a nightmare. Never ridden on these before really, can be tricky. There is an optimum speed to let the suspension work at it's best. Slow and the whole bike is shaking itself apart, but it doesn't seem natural to go fast, especially on gravel, two up. 85kph was ideal and the bike was happy as were we providng you could see far enough.
Quick word of praise for vern's panniers here too. They've done a sterling job over all this varied ground. I had to locktite the ressesed screws on the top rail Vern, but otherwise great. I won't complain of the fact one pannier leaks because I don't think it's a fault of Vern's work, combination of the welding we had done to alter them (again not Vern's fault) and the fact I sealed the lids and with probably an inferior product) Everthing is sealed anyway as I don't trust anything to be 100% effective. I had a fiendish plan to seal that one though - and in the excitemnet that follows it was not used - otherwise sure would have been sealed, a MTB inner tube looped around the sealing point on outside. I would recommend these to anyone who wants a set of quality panniers, they're brillaint mate !
So nothing fell off, we never, and were only miles from blessed tarmac again.
The skies towards where we were to go next were becoming inky black with a tell tale pale grey swirling mass just before them - that's our luck ended then !
The lightning was starting to zap to the ground in the distance, the heat had built up, and the wind was rising substantially. We were in for one hell of a storm, there was no two ways about it. As if it wasn't enough that we'd ridden over 100kms off road and it was virtually 7pm we were about to have the ride of a lifetime !
It was obvious we would get caught up in the storm really, but Bev and I had no liners for our jackets and trousers, just packed the cags and ex-army overtrousers and over-boots and nothing else, and Nik had his liners in his BMW suit but that was it. We'd noted that we'd left most of our spares, including tubes, tubeless repair kit etc at room, earlier in the ride with a bit of an oops again. Still we decided to ride onwards to see - oh like yeah - we could get to the road back over in the dry. We'd gone all of a mile before there was dustball coming towards us and the advance guard of substantial raindrops...time to turn and high tail it a mile back to stop and done waterproofs.
There was a small chapel that we dived to the lea side of and geared up. For a while we were in the dry as the wind was strong (too strong to ride intially). The lightning was absolutely outstanding, I've not seen it's like before. Not several forks, but several forks combined with horizonatal forks leading to a literal spiders web across the skies at times, absolutely amazing, and a little intiminating.
We waited a short while, then decided we had to leave whatever. It wasn't too bad to start, the wind was headon which is safer than side-winds and the rain varies. All around was flooded, getting close to road level and the lightening was still as stupifying, all around, but luckily not too close. The road was covered in grit from the dust and wind, or bits of branches, of any amount of debris. The occassional animals in feilds looked propoer miserable andthe odd small hamlets were taking a battering.
The skies darkened further as we came into another small town near our turning point, the roads were awash and the local wrecks were no match for the conditions, we took to the floods to get round them and it must have looked surreal to the occupants. Then we reached a cross-roads at a low point and the traffic was backed up either side as it was obviously quite deep. Bev dismounted and strode through the water to guage it's depth, bravely giving up dry feet for the rest of the trip. It was deep, but fordable so we rode off through hoping there was no hidden channel or kerbs. luckily not. This was a real adventure !
Onwards towards the hills again, and in the bizarre way of things off to the right a good few kms away it was glorious sunshine and the low sun was actually blinding. What a contrast from the rain clouds we were under.
The road climbed slowly but teadly upwards and was well surfaced, all matter of scrub was flying past, and there was little traffic. Thank god we weren't on dirt at this point.
As we climbed the rain eased for a while and the suns slowely setting rays created some of the most stunning views we've ever witnessed. Rainbows doubled across the mountains tha skies, everything, waterfalls ploughing off the highsides and cascading in huge plumes off rock faces, and light a photographer (I know, I know)would kill for. It was stunning beyond words. All three of us were wet, getting cold, but totally in awe of our surroundings and unable to prevent stopping and jabbering intently about e magic of the ride.
Rainbow
Ancient rock art?
Even with leaden kies and blinding flashes directly were we were aimed the light from where we were leaving was creating the most sublime of images. My personal favourite I think was riding past the Aires Rock cloured cuttings with the sillouette of the bike riding ghostly along to our side, truely sublime.
We knew we were to be wet and cold, and we knew we would be in the dark soon so we had to push on as much as we wanted to stay and consume the beauty.
From here on things could likely omly get worse....oh yes... As true darkness fell and we reached the long summit plateau the winds built, the rain lashed down, and it was cold. We all thought at some point we'd have to abandon and find space in one of the hostels should there be room - there were mant stopped vehicles, not an average storm this one. All we needed was a burning bush at the side of the road and the scene would be complete.
The wind was frightening, pitching us left then right and our pathetic headlights only picking out the centre line and edge lines for a few metres. The oncoming vehicles would dazzle you and we'd have to virtually stop when the wind gusted. Occassional flashes, and I men Flashes, not just one, lit the whole sceen in hellish intense white at an alarming rate and we just gritted our teeth and battled on, the down must come soon surely.
We were praying for no wild animals, cattle or dogs, or unlit vehicles to appear from nowhere at this point. Driving was by six sense more than sight as we continued.
at long last we were on the way down, as if it would never come. The GPS again saved the day - I would not have liked to mapread at this point, and Nik lead. We descended on the twistiest and quite steep road towards 'our' side of the Sierra's.
The sunset seemed a long time defore, a lifetime, as we were now wet and getting colder, just in time we were down to warmer ground, and with great joy we still joyed by the storm, blimey !
Nik took us through towns and back to the recognisable roads though there wasn't much to recognised with one candle power of front headlight, it was getting scary until we hit the new road with those wonderful new white lines. a vary scarey ride up o that point as the traffic was local and quite suicidal.
On the last leg there was construction work in progress and two sections of dirt diversions. we were dreading these, but after the earlier riding we drove straight through them in the wet like it was best quality tarmac, unbelievable.
The weather started to ease and shadows of dogs appeared at the roadside regularly, but fortunately without incident. A final surreal image was a midget walking down the road....at least that's what I thought it was in my punished brain. There were two minute eyes reflecting back about 2 foot off the ground and slumped shoulders and legs walking directly towards us. For a second I was convinced...then the rest loomed into view and it turned out to be a trick of the light and a dog carrying a pheasant or similar in it's mouth !
The rediculasly twisty road that lead to our temporary home was not at it's best now. In the morning it had been a joy to ride, even though the BM islike a battleship, with some of the weight off it handeled the curves like a sportsbike...well...to me, but know it was a bit different now.
We arrived back at 10.30 and raced to chuck off our wet gear and get to the bar for a drink and some food. No woories ther, goulash all round, Cognancs to calm racing minds and then to be to sleep jus like you'd expect to after this day.
In a couple of days we'll be celebrating birthdays, in the UK, and here for Bev, so we'll have to have something nice to do !
Well don't expect many mails of this magnitude as I've been here hours, but it just had to be written ! This is
like my job now, but like any job you mustn't overdo it, so I'll recon on either doing less exciting things or writting less about it I guess.
Mind, it's a great job ;-)

Posted by Simon McCarthy at November 22, 2005 11:04 AM GMT

Enter your email address to receive updates to Marc and Bev Davies's trip story!
Recent Entries
Archives:
Archives:
Monthly
Archives:
Category
NEW! HU 2015 Motorcycle Adventure Travel Calendar is now available! Get your copy now for some terrific travel inspiration!
HUGE, 11.5 x 16.5 inches, beautifully printed in Germany on top quality stock! Photos are the winning images from over 600 entries in the 9th Annual HU Photo Contest!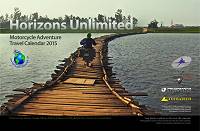 "The calendar is magnificent!"
"I just wanted to say how much I'm loving the new, larger calendar!"
We share the profit with the winning photographers. YOU could be in the HU Calendar too - enter here!
Next HU Events
Canada West: Aug 20-23, 2015
USA California: Sep 24-27, 2015
Aus Queensland: Sep 24-27, 2015
USA North Carolina: Oct 8-11, 2015
Aus Perth: Oct 9-11, 2015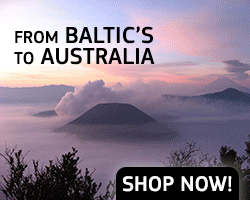 Take 40% off Road Heroes Part 1 until October 31 only!
Road Heroes features tales of adventure, joy and sheer terror by veteran travellers Peter and Kay Forwood (193 countries two-up on a Harley); Dr. Greg Frazier (5 times RTW); Tiffany Coates (RTW solo female); and Rene Cormier (University of Gravel Roads).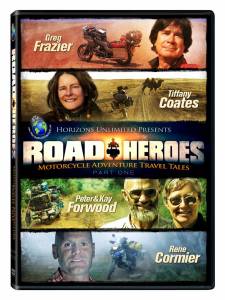 "Inspiring and hilarious!"
"I loved watching this DVD!"
"Lots of amazing stories and even more amazing photographs, it's great fun and very inspirational."
"Wonderful entertainment!"
Check it out at the HU Store! Remember to use Coupon Code 'HEROES' on your order when you checkout.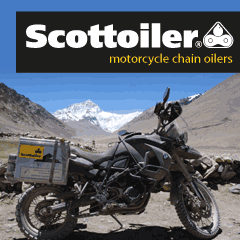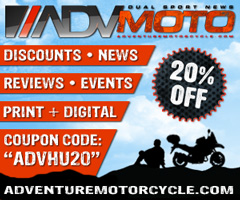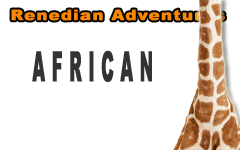 What others say about HU...
"I just wanted to say thanks for doing this and sharing so much with the rest of us." Dave, USA
"Your website is a mecca of valuable information and the DVD series is informative, entertaining, and inspiring! The new look of the website is very impressive, updated and catchy. Thank you so very much!" Jennifer, Canada
"...Great site. Keep up the good work." Murray and Carmen, Australia
"We just finished a 7 month 22,000+ mile scouting trip from Alaska to the bottom of Chile and I can't tell you how many times we referred to your site for help. From how to adjust your valves, to where to stay in the back country of Peru. Horizons Unlimited was a key player in our success. Motorcycle enthusiasts from around the world are in debt to your services." Alaska Riders

10th Annual HU Travellers Photo Contest is on now! This is an opportunity for YOU to show us your best photos and win prizes!
NEW! HU 2014 Adventure Travel T-shirts! are now available in several colors! Be the first kid on your block to have them! New lower prices on synths!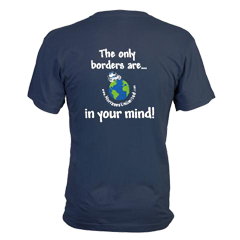 Check out the new Gildan Performance cotton-feel t-shirt - 100% poly, feels like soft cotton!

What turns you on to motorcycle travel?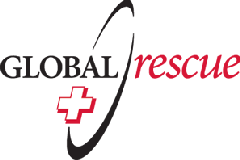 Global Rescue is the premier provider of medical, security and evacuation services worldwide and is the only company that will come to you, wherever you are, and evacuate you to your home hospital of choice. Additionally, Global Rescue places no restrictions on country of citizenship - all nationalities are eligible to sign-up!
New to Horizons Unlimited?
New to motorcycle travelling? New to the HU site? Confused? Too many options? It's really very simple - just 4 easy steps!
Horizons Unlimited was founded in 1997 by Grant and Susan Johnson following their journey around the world on a BMW R80 G/S motorcycle.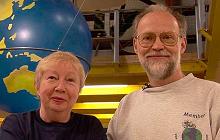 Read more about Grant & Susan's story
Membership - help keep us going!
Horizons Unlimited is not a big multi-national company, just two people who love motorcycle travel and have grown what started as a hobby in 1997 into a full time job (usually 8-10 hours per day and 7 days a week) and a labour of love. To keep it going and a roof over our heads, we run events (22 this year!); we sell inspirational and informative DVDs; we have a few selected advertisers; and we make a small amount from memberships.
You don't have to be a Member to come to an HU meeting, access the website, the HUBB or to receive the e-zine. What you get for your membership contribution is our sincere gratitude, good karma and knowing that you're helping to keep the motorcycle travel dream alive. Contributing Members and Gold Members do get additional features on the HUBB. Here's a list of all the Member benefits on the HUBB.
Books & DVDs

All the best travel books and videos listed and often reviewed on HU's famous Books page. Check it out and get great travel books from all over the world.

MC Air Shipping, (uncrated) USA / Canada / Europe and other areas. Be sure to say "Horizons Unlimited" to get your $25 discount on Shipping!
Insurance - see: For foreigners traveling in US and Canada and for Americans and Canadians traveling in other countries, then mail it to MC Express and get your HU $15 discount!
Story and photos copyright © All Rights Reserved.
Contact the author:
Editors note: We accept no responsibility for any of the above information in any way whatsoever. You are reminded to do your own research. Any commentary is strictly a personal opinion of the person supplying the information and is not to be construed as an endorsement of any kind.
Hosted by: Horizons Unlimited, the motorcycle travellers' website!
You can have your story here too - click for details!