March 03, 2012 GMT
Episode XIII: Where there are no roads
After recuperating in Cochrane's lovely central campsite, we continue South on the Carretera Austral. There is no question the rest of the way will be unpaved - the only question is how bad the road surface will be and how we will handle it.
It's the 1st day of 2012 and the sun is shining. The clouds are giving the blue sky a surreal quality. We've never seen quite such clouds anywhere else.
We follow the road south, camping on the side of the road as usual. It's an easy routine we're now used to. We've left Cochrane well stocked - carrying food for at least 4 days. Enough to sustain us until we reach Caleta Tortel, the next village on the map.
Luckily we don't need to carry much water as we are next to big rivers and lakes all the time, so we can always pickup fresh water to drink, wash and cook with.
Caleta Tortel is a village that has been recommended to us by other cyclists as worthwhile to visit. Even though it's 20km away from the Carretera Austral itself, the weather is good and we feel strong and not in a particular rush, so we decide to do the 40km round trip. Luckily the road is not too bad, and mostly flat:
We reach the village in good time and realise we can't take our bikes to the camp site - we have to carry everything we'll need on our backs. We store the bikes in a shack where the road ends, make our backpacks with the tent, sleeping equipment, food, cooking stuff, clothes etc and start walking to the camp site, which is on the opposite end of the village.
We enjoy walking around the village on its characteristic wooden walkways. There are no roads or paths in Caleta Tortel. If you need to get anywhere, you'll do it along the wooden walkways.
Now, walking on those things is fun and all, but we have been walking for 40' (granted, taking breaks, taking photos, shopping for supplies etc) and we are still nowhere near the camp site!
We finally get there after an hour's walk on wooden platforms, going up and down steps all the time, following the coastline as there aren't many signs to the camp site... did I mention I'm carrying 100Lt of stuff on my back and Ping 65Lt? I mean, we were not psyched up for a trek...
At the campsite it transpires that there are no facilities. None. Zilch. No water. No loos. Nada. Just a fire pit and a wooden table. And, as usual, nobody else around.
So we get busy running our usual errands - Ping collects firewood (one of her favourite hobbies) and I collect water from the nearby opaque, pale green river and silently hope our water purification system lives up to its marketing hype.
Soon enough we get the fire going, when we receive an unlikely batch of visitors. A herd of cows!
(Ping takes over...)
Now we don't mind cows. In fact, I confess to quite liking the look of moos. But have you ever heard them eat?! I mean, talk about table manners...they chomp very loudly. VERY. The bull also seems to have an itch as he head butts the ground ferociously, scratch scratch scratch, digging away, creating a small crater of a hole about 5m away from our tent.
Chomp chomp chomp...quite amusing at first, but not quite so amusing at 5am in the dark...I give up trying to sleep as the day dawns and I panic, hearing the chomping closer and closer until I was sure one was going to eat us up in one huge gobble. Alex continues to sleep as I emerge from the tent, fully ready to defend our stronghold - the cows scatter alarmingly quickly - the bull leaps over a metre high fence...actually gets stuck half way and it takes a little scrabbling to get over. All this action so early in the morning makes me hungry...
We stock up on groceries on the 2km hike back to our bikes...
...passing some serious Health and Safety concerns on our way back.
Looks like this walkway needs constant maintenance. We figure that if we ever needed a wooden house, the Caleta Tortelians would be the best carpenters in the world to build it.
We re-pack our panniers and bump along our way back towards the main Carretera...
One thing we have forgotten to mention is that our screws are coming loose.
Who's that making smart comments at the back?
What we mean is that the screws on our BIKES and PANNIERS are becoming loose. The constant vibration of the bumpy road has somehow loosened everything so that one of my back panniers actually manages to fall off whilst I'm riding. The rear rack system is also working its way off the bike. On one single day I manage to lose three screws and Alex one (highly representative, I know), cleaning us out of spares completely. When we ask around in Caleta Tortel for nuts and screws, we find to our astonishment that there isn't one to be found in the entire town, and we are advised to keep cycling on to the next town, only 150km away! I guess not much use for screws in a wooden town - even the fire department is housed in wood...one wonders...
On we go.
A little test for you all. Have a careful look at this...
Are we going uphill or downhill??
Yes. Exactly.
Luckily we are not speeding by in a car and have time to stop and have a think about it to prepare ourselves for what is coming ahead.
Uphill. As always. We meet a pair of hikers from the UK, who embarrassingly walk up faster than we cycle. We pretend to be slow only because we are taking in the magnificent view around us. Cycling hard during a downhill part we finally catch up and keep pedalling hard to stay ahead.
Finally we reach Puerto Yungay where this section of the road ends and we must take a ferry to the next part, just missing the final ferry of the day. We expect to see a campsite, shops to stock up, something....Nope. Nothing. There are two houses. Public toilets. One cafe doubling as a shop for sweets and biscuits. Oh well, tea and cakes then!
We are advised to camp on the narrow strip of beach to wait for the ferry the next day.
Feeling just a tad stinky by now I jump into the lake to at least rid myself of the top layer of dirt and sweat...
Squeals come from the water as I discover how cold it is. The Mediterranean guy I'm with declines the cold wash and merrily stinks away next to me for the rest of the evening, and beyond.
We are joined by two motorcyclists at our campsite also waiting for the ferry. Luiz is an economics teacher in Brazil and Roberto a businessman in tourism in Mexico. We talk about the state of the world, economics, politics...a beautiful setting with the lakes and mountains behind us for such a high brow discussion. I need more brain food and do not hesitate when Luiz offers us a second dinner...
The next day starts off with a problem for Roberto. His bike does not start (we silently cheer that our bikes work on manpower only) and it is kind of funny to see three men pushing a motorbike around the small parking lot to try and start it. I am not quick enough to get a photo and perhaps it would have been too insensitive! We are literally in the middle of nowhere and if the boys do not manage to start it then it would be a huge set back to Roberto's journey. Luckily the engine manages to ignite and we all load onto the ferry in good humour, despite the slow drizzle of rain that is reminding me of home.
On the other side we pile off and start on the final leg of the Carretera Austral. The bikers wave us a cheery goodbye - they expect to be there in 2 hours, max. We expect to be there in 2 days, max.
It is a slightly sad journey, despite the beauty. We know that the Carretera is coming to an end, and our moods are ever so slightly low. We have been talking about this road for such a long time that it seems surreal that we are so close to the finish. About 30km from the end we come to a standstill, partly to prolong the journey, but mostly to camp and escape from the confounded horseflies who have found us again. We move quickly to minimise the time spent outside the tent. As soon as we finish cooking we dive into the relatively safe interior of the canvas sheet and watch from inside as our tormentors continue to buzz around outside in their quest for fresh blood.
The next day we arrive in Villa O'Higgins. The final town at the end of the Carretera Austral. Yes, a rather Irish name, at the bottom tip of Chile. Named after Bernardo O'Higgins - one of the independence leaders in the 19th century who helped to free Chile from Spanish rule in the Chilean War of Independence. We camp in a lovely (expensive) campsite - totally worth it for the hot showers - to wait for the next ferry to take us across the Lago O'Higgins.
We have done it.
It is the end of the Carretera.
==


This work is licensed under a Creative Commons Attribution-ShareAlike 3.0 Unported License.
March 14, 2012 GMT
Episode XIV: Crossing to Argentina, the stylish way
So here we are, in Villa O'Higgins, the end of the Carretera Austral. All this vibration has made a number of screws from our panniers and racks to loosen up. Some of them we don't notice in time and therefore lose. The end result is that we have depleted our stock of spare screws and are asking around Villa O'Higgins for anywhere we might be able to buy some. The answer is a resounding "no", but, as it happens in this part of the world, a rather touching (if not very effective) "solution" appears out of thin air: One of the customers of the shop where we had asked for screws overhears us, and later in the afternoon turn up at our campsite and gives us some screws from old bikes he had! Doesn't fit our bikes, full of rust, odd sizes - but still a touching gesture. People really go out of their way to help us here - warms up one's heart.
We do some research as to how to proceed from here and confirm that there is a boat across the lake (Lago O'Higgins), which takes one to a path, which should be rideable, which takes one to the border, after which you're in Argentina and then you get another boat, cross another lake (Lago Del Desierto) and then you're on regular roads again and can ride on.
This all sounded like a smashing idea at the time, so we thought we'd go for it. Luckily the boat company accepts credit card, as the tickets are expensive, there's no ATM in town and we only have limited cash on us - as Ping puts it, "Yay - more cash for cereal!"
We ride the last 8km from Villa O'Higging to the lake at some ungodly hour (the boat leaves at 8am) and board the vessel.
There we meet Micha and Sarah, the German couple we had met almost 1,000km back north, and Bernard, a Swiss gentleman who is touring Patagonia solo for 3 months. We make a nice neat pile of our luggage on board
..which is then unfortunately scurried away in the hold. So naturally I become increasingly grumpy - I don't like it when people deprive me of my breakfast!!
Ping is feeling a bit stressed about cycling with the others. We had heard this was a demanding stretch, and we had never travelled with these people. What if they are too fast? What if they are too slow? What if their feet smell?
The boat drops us off on the other end of the lake and we start the struggle uphill. It's quite gravelly/rocky and, save for Micha who seems to really know what he's doing on a bike, the rest of us push a good chunk of the way.
This is the customs office where we get our exit stamp from Chile. The carabineros look at my passport and say "Greece?! We've never seen a Greek before!" A sad state of affairs for my compatriots who generally don't have the luxury to travel like this.


By this point all walkers who disembarked from the same boat with us have already caught up and are overtaking us at an embarrassing rate. We are slower because we have to push the bikes all the time and stop for breaks, while the walkers just carry on.
My bike and the mountains - rough but beautiful:

Some people think it's funny that we find a shoe in the woods... Notably Ping laughs her head off and makes me tell the group the story of the dog stealing my shoe in San Pedro de Atacama. Who knows, perhaps another one-shoed cyclist is at large. I feel for them.

As the trail carries on I can't help but think how crappy the road is, how difficult it is, how little Chilenos seem to bother with maintenance... Here, a representative bridge on the Chilean side of the border.

We even have to drag the bikes under a wire fence - great trail, that! I'm constantly bitching (internally) and thinking that we'll reach "civilisation" once we step into Argentina.

Lots of uphill, lots of pushing, while the horse flies (tabanos) are feasting on us. I'm really fed up with this and want to get to Argentina NOW.

...so I'm exuberant when we finally reach the border and leave Chile behind!

We enter Argentina full of certainty that conditions will be far better. How could they not be?

We quickly come to realise that things are not quite that rosy. Ping takes 3 tumbles in the first 10 metres in Argentina. Perhaps because the trail has turned into a singletrack that would be lovely on a full-suspension mountain bike, but is quite a different story on our rigid, loaded, fat touring bikes.
The trail gets a bit tight, to the point where my front panniers are too wide for it and the bike gets stuck:

I soon eat my thoughts and find myself wishing we had some Chilean bridge infrastructure around here...

The trail becomes difficult to find in the woods...

...but we push on, onwards through the forest:

Luckily this is the dry season so there isn't much mud.

Okay, some of the bridges get slightly ridiculous and we have to carry the panniers separately from the bikes:

The whole trail becomes a rut, and we scrape the sides, trying to push our bikes through...

The bridges are not getting all that much better:

...and the final descent is a deep, steep, narrow, punishing rut which exhausts us with the acrobatics it requires to get the bikes through:

But finally, in the late afternoon, we make it to Lago del Desierto. The majestic Fitz Roy mountains greets us in the distance.

We take a quick dip in the freezing cold lake and then cook some dinner. We sit down on the grass, holding our warm pans, eating hot food, looking at the lake and the mountains in the distance. We're all a barrel of laughs - telling stories from our travels and for some reason dissing CONAF and their work. Almost like school kids cracking pranks at the teacher, after they're safely out of class.

Night falls quite quickly after that, and we collapse in our tents.

The next morning is rather leisurely as we have nothing to do but wait for the 11:30 boat that will take us to the south end of the lake. Walkers who have just hiked along the east side of the lake (in the opposite direction) confirm that taking the boat is the smart thing to do, as it was difficult even to walk it. I'm glad we didn't attempt it with the bikes!
Here's the whole border crossing gang (except for me behind the camera), all smiles on our small boat crossing Lago del Desierto:

We made it! On the other end of the lake is a rather luxurious unpaved road. We cycle the final 20-or-so KM to El Chalten with few issues (some panniers falling off due to vibration working the screws loose, a bit of rain, nothing too serious really) and camp in the least crowded campsite we can find. Time to take a couple of hard-earned days off to relax.
PS: A few weeks later we met Jako and Chris, who did the exact same crossing a few days after we did. Jako thought it was crazy they were pushing their bikes up and down mountains through singletracks... then REALLY crazy when the snow and hail started. But before she could say anything, others in their group excitedly shared just how "cool" it all was... so it became "cool"! Companionship (and peer pressure) helps!
==


This work is licensed under a Creative Commons Attribution-ShareAlike 3.0 Unported License.
Enter your email address to receive updates to Alex & Ping-Yi's trip story!
Recent Entries
Archives:
Archives:
Monthly
Archives:
Category
Now that summer is here, get On the Road! Take 30% off the Achievable Dream - On the Road! 2-DVD set until August 31 only.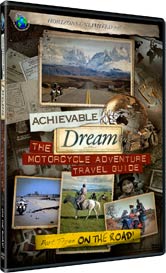 Our veteran travellers share their tips (and great stories) for staying healthy, happy and secure on your motorcycle adventure.
"A fantastic, informative and inspirational DVD."
"It's brilliant - thank you very much!"
Check it out at the HU Store! Remember to use Coupon Code 'ONTHEROAD' on your order when you checkout.
Next HU Events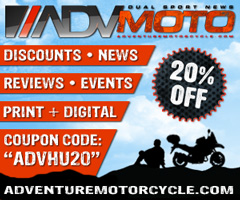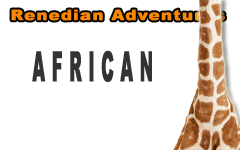 What others say about HU...
"I just wanted to say thanks for doing this and sharing so much with the rest of us." Dave, USA
"Your website is a mecca of valuable information and the DVD series is informative, entertaining, and inspiring! The new look of the website is very impressive, updated and catchy. Thank you so very much!" Jennifer, Canada
"...Great site. Keep up the good work." Murray and Carmen, Australia
"We just finished a 7 month 22,000+ mile scouting trip from Alaska to the bottom of Chile and I can't tell you how many times we referred to your site for help. From how to adjust your valves, to where to stay in the back country of Peru. Horizons Unlimited was a key player in our success. Motorcycle enthusiasts from around the world are in debt to your services." Alaska Riders

10th Annual HU Travellers Photo Contest is on now! This is an opportunity for YOU to show us your best photos and win prizes!
NEW! HU 2014 Adventure Travel T-shirts! are now available in several colors! Be the first kid on your block to have them! New lower prices on synths!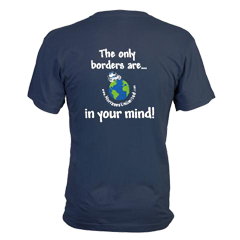 Check out the new Gildan Performance cotton-feel t-shirt - 100% poly, feels like soft cotton!

What turns you on to motorcycle travel?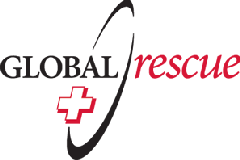 Global Rescue is the premier provider of medical, security and evacuation services worldwide and is the only company that will come to you, wherever you are, and evacuate you to your home hospital of choice. Additionally, Global Rescue places no restrictions on country of citizenship - all nationalities are eligible to sign-up!
New to Horizons Unlimited?
New to motorcycle travelling? New to the HU site? Confused? Too many options? It's really very simple - just 4 easy steps!
Horizons Unlimited was founded in 1997 by Grant and Susan Johnson following their journey around the world on a BMW R80 G/S motorcycle.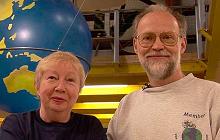 Read more about Grant & Susan's story
Membership - help keep us going!
Horizons Unlimited is not a big multi-national company, just two people who love motorcycle travel and have grown what started as a hobby in 1997 into a full time job (usually 8-10 hours per day and 7 days a week) and a labour of love. To keep it going and a roof over our heads, we run events (22 this year!); we sell inspirational and informative DVDs; we have a few selected advertisers; and we make a small amount from memberships.
You don't have to be a Member to come to an HU meeting, access the website, the HUBB or to receive the e-zine. What you get for your membership contribution is our sincere gratitude, good karma and knowing that you're helping to keep the motorcycle travel dream alive. Contributing Members and Gold Members do get additional features on the HUBB. Here's a list of all the Member benefits on the HUBB.
Books & DVDs

All the best travel books and videos listed and often reviewed on HU's famous Books page. Check it out and get great travel books from all over the world.

MC Air Shipping, (uncrated) USA / Canada / Europe and other areas. Be sure to say "Horizons Unlimited" to get your $25 discount on Shipping!
Insurance - see: For foreigners traveling in US and Canada and for Americans and Canadians traveling in other countries, then mail it to MC Express and get your HU $15 discount!
Story and photos copyright © All Rights Reserved.
Contact the author:
Editors note: We accept no responsibility for any of the above information in any way whatsoever. You are reminded to do your own research. Any commentary is strictly a personal opinion of the person supplying the information and is not to be construed as an endorsement of any kind.
Hosted by: Horizons Unlimited, the motorcycle travellers' website!
You can have your story here too - click for details!