September 05, 2011 GMT
Episode II: Santiago to Valparaiso
Leaving the very down-to-earth Santiago (a bizarre introduction to Chile indeed)...
we took the road NW from Pedro's place to avoid central Santiago. Instead, we took the road via the mountains, through Chicureo, Lampa and Tiltil.
Iīll attempt to let the photos tell the story here.

One of the advantages of mountain roads is that after the uphills (that invariably make us suffer on our 30+ kg bikes), there are smashing downhills:
The road was mostly flat for most of the day, but by late afternoon-ish I got a polite reminder by Ping that sheīs rather had enough. "I am stopping HERE!" or something to that effect. We were in the middle of a mountain road, after having enquired in Tiltil and was told there was nowhere to stay (hotel, campsites etc). So what was I to do?
I approached a farm house that was nearby and with my extensive Spanish (and wild gesticulation) I asked the kind farmer if we could use his land to camp for one night. He said yes and opened the gate.
And thus we camped at Seņor Manuelīs:
He was extremely attentive to us, introduced us to his dogs, brought out a broom and cleaned up the space we would camp on, brought out chairs and a table for us to use, he even helped me wash the dishes after the meal we prepared and shared with him.
The simplicity of opening his house to us, bringing us hot water in the morning, hanging out with us even though we had no common language, grinning to us with his almost toothless smile and his sparking eyes, reminded me of the beauty of travelling and mellowed me to Chile. Big cities are not the reason I travel. This is the reason:
The next morning we left Seņor Manuelīs farm and carried on slogging it up the mountain. It was cold and a little bit damp, and the uphill seemed endless, until we arrived to the sunny region of Valparaiso.
From there on, a massive 15km downhill started that almost was the end of me... too steep, too fast, the brakes on our Surlys are too crap to deal with this (cantilevers for simplicity? I so wish I had disk brakes... try stopping a 30kg Long Haul Trucker - with me on it - zipping down the mountain for 15 minutes in cold/damp weather...)
By the bottom of the mountain we were both cold and exhausted, so we jumped in the first restaurant we found open (this is off-season after all). A helpful local kindly suggested we order the pork, so we asked for a portion of that, plus a couple of hot teas.
We were pleasantly surprised by the quantity and quality of the food:
...which didnīt stop us trying to refill our salt supplies while we were at it.
You can tell we were super-happy to be somewhere warm, eating great food. We were laughing like kids!
Less than 15km away was Parque Nacional La Campana, where after an uphill offroad slog we pitched our tent for the night, being the sole visitors of the park.

It had a picnic table and toilets & showers with cold water. It was a good outdoors experience and we spent many relaxing hours reading, walking the trails of the park and conversing with the dog that attached itself to us for the two days we spent there.
Ping leaving P.N. La Campana
That morning was also a bit chilly so we didnīt think twice before stopping for a quick freshly-baked meat empanada. They bake them in such outdoors brick stoves - these things are seriously yummy and I suspect will form the basis of our Chilean diet for the months to come!
By the end of the day we had descended from the mountain onto the coast and were feeling the breeze of the Pacific on our faces for the first time since we landed in Chile 10 days ago... we had reached Viņa del Mar and were on our way slightly south, to the buzzing cultural capital of the country, colourful Valparaiso.

Valparaiso is characterised by the many hills itīs built on. Each hill creates a district, and each district has its own character. There are many funicular-type lifts moving people up and down the steep hills:
Unfortunately ever since they were privatised, only a handful of lifts (the most profitable ones) remain operational.
In Valparaiso we were hosted by Emanuele, an Italian professor of criminal law and the inaugural member and president of our by now extensive fan club. We shall refer to him from now on as El Presidente or El Profesor.
Emanuele took us in at less than 12 hoursī notice and provided shelter, warmth and excellent company for the three days we spent in Valparaiso.
El Profesor with Ping, during our stroll through Valpoīs barrios (neighbourhoods):
One of the many rusty buildings of Valpo:
Colourful walls in Valpo:
Ping outside colourful shops - most of the city is painted like this.
Valpo rusty house and beautiful blue skies after a spell of torrential downpour which we luckily spent indoors:
During packing, I once more shed a tear for the extra bulk I carry... my synthetic sleeping bag on the left, Pingīs down sleeping bag on the right:
With El Profesor during (proper Italian) dinner:
If you donīt like dogs, South America is really *not* the place to be...
...and that was that for Valparaiso. We bid a hearty farewell to El Presidente and started skirting the coast. Destination? Anywhere north.
==


This work is licensed under a Creative Commons Attribution-ShareAlike 3.0 Unported License.
Posted by Alexandros Papadopoulos at
12:28 AM
GMT
September 08, 2011 GMT
Episode III: Valparaiso to La Ballena
During our last meal in Valparaiso, we discussed culinary excellence throughout the world. I related how during our travels as a family we would eat almost exclusively in Chinese restaurants. El Profesor, Emanuele, told us a story of disastrous pasta experiences on top of a mountain in Peru "because water does not boil at 100 degrees at high altitude and anything less is clearly sacrilege." Alex agreed with him that In both Greece and Italy, foreign restaurants do badly, because the locals will only go once in a blue moon, just to verify that their own food was still the best in the world. With much laughter, we agreed that it was almost impossible for El Profesor to become vegetarian in Chile, and that it was time for all of us to start discovering the delights of palta- avocado - which by the way I've seen sold 4kg for Ģ1.30!!
With a tear in our eye we left behind El Profesor in Valparaiso and continued further up the coast, towards our next destination - La Ballena (the Whale).

Wildlife is a-plenty in Chile, we were not quite two minutes out of Valparaiso before we saw these sea lions lazing on an offshore platform - and a few more trying to squeeze in!!
We meandered slowly around the point, on the coastal road,
stopping in various beautiful places to have lunch with pelicans and such like...


and camped wherever they would have us (or not notice us, or not throw us off the land...)
This fantastic view from our tent we had to give up, when the owner of that bit of the beach decided that it was too much responsibility for us to camp on his land :-(

The first night after we left Valparaiso, we cycled arduously up a (steep) hill toward what we thought was a campsite, to find that it wasnīt...and that the guy who lived the house on the corner of the road was NOT open to campers, despite having what looked like "free-for-all" land next to his property. So we thought about leaving - for a brief moment, but then decided that as the sun was going down and no one could see us, we would just pitch our tent behind a bush - and fill up our water bag with a tap from the half-finished property next door!! Resourceful - one might say...

The next day, we rose early (for a change), and scarpered fast!! (Well, 9am...but hey, thatīs early for us!)

Further along the coast, we came to Zapallar - where the elite of Santiago have their summer houses...it was muchos posh indeed. We spied a bush full of hummingbirds, which made me very excited...they really look very cute with their little wings flapping away.

There were more builders than houseowners in the area whilst we were there - obviously all the houseowners were having work done during the winter whilst they were away. And a LOT of dogs very interested in our comings and goings -which I was unsure about! At least I had my rabies vaccine before I left!!


As the beach clearly stated "No picnic" - we figured that camping was also out of the question - so we "stealth-camped" in a little park area next to the beach - there was an amphitheatre-like bit with seating around a platform - not quite the Open Air Theatre in Regents Park, but I could imagine plays being performed there in the trees.
Again in the morning, we actually set an alarm, got up early, packed all our stuff away before having a leisurely breakfast by the sea. An old German guy came by whilst we did so and lamented over the youth of today...relying on family money, and travelling on Daddyīs wallet...

This was the first day that we travelled on the Panamericana Ruta 5. A road we would come to love and hate! Alex was "loving it" at this point...the bit sticking out from his shades is a rear-view mirror. Very handy!!
Lunch spots on Ruta 5 are not easy to come by, but this one was beautiful...sadly I managed to lose a contact lens whilst munching...and now Iīm cycling with one eye shut...

We stopped at Pichicuy that night, only 8km down the road from our next hosts, and camped on the beach - our first attempt at it. I learned that cycling on sand was not possible...at least for me!
It was a lovely evening, and of course a beautiful setting...
Doing the washing up with sand and good ol' sea water was actually fun!
We loved our first beach camping experience...
the only minor detail is that we werenīt sure how high the tides would get. Alex drew two battle lines in the sand with the sea...and dared the tides to cross it... No match against Mother Nature, we lost both by the morning.
Hereīs Alex doing the obligatory "tent dance" (i.e. cleaning the inside of the tent) as weīre packing up to go.

The next day, we arrived at Lorraine and Bobīs place in La Ballena - they kindly offered an open invitation for travellers on the HorizonsUnlimited forum, and we took them at their word! The access was not particularly easy for me to negotiate -although Alex seemed to have few problems...
Lorraineīs house is a beautiful wooden hut perched over the Pacific. The sunsets were unbeatable.

When we arrived there was some uncertainty over the amount of water available - That area is not connected to the water network so people use water tanks.And the delivery had not arrived that day! Just another reminder of a luxury we city folk take for granted! One way to get around this is to dig a well on your own property - not cheap, and there is an amazing tale of how to find water under the ground...my scientific brain does not wholly believe it, but I am assured that it does not fail - in the right hands!!

Lorraine and Bob had five dogs around to keep them company,
dogs are a-plenty in this country...We learned to love them - even whilst they begged pitifully for food at the table!!
Dinner the first night was stir-fry, with broccoli - hooray!! Those who have lived with me know that I canīt live without my broccoli...two weeks was too long...

We stocked up on supplies in the nearby town of La Ligua on our first day - the first town that weīve been to which is not huge, but manageable on foot, and enjoyed a couple of empanadas (just the same as cornish pasties, in my book!). I was highly amused by the fact that every sauce-type thing in this country appears to be sold in packets - including mayonnaise, ketchup, jams etc...
Well. I thought it was funny!

My keen doctorīs eyes also spied this magic mix which appears to make people with diabetes into this lovely lady with a funny picture on her tummy...beware!!
A tough dayīs shopping later, what better way to relax than with a pisco sour with the lady of the house on her veranda?

On our second, even lazier day, after eating our hosts out of house and home (we ate at least a half kilo of toast that morning)...
Alex flexed his muscles by doing the first bit of bike maintenance of the trip...WD40 - what a fabulous invention!!

Then we went searching for sea lions in Los Molles...and broke down in Bobīs Peruvian truck (long story)...and needed rescuing by kind neighbour Wayne (who had already had us round to his fabulous house for dinner the night before)
Thus endeth our adventures with Bob and Lorraine.

Onwards, adventurers!!! To the North!

(Our lasting memory of La Ballena - the seven ferocious furballs who chased us down the lane as we pedalled madly away...)
==


This work is licensed under a Creative Commons Attribution-ShareAlike 3.0 Unported License.

September 23, 2011 GMT
Episode IV: Tongoy, La Serena, Vicuņa and reaching Region III
Leaving behind Lorraine and Bob we hit the Panamericana (Ruta 5)
with its sometimes ridiculously long trucks...
and did some serious pedalling northwards.
We would cycle all day, find some half-hidden stealth camping spot, a beach or a defunct camping site and spend the night there, then in the morning pack up and hit the road again.
Stealth camping is sort of necessary in such areas, where all the land
around the highway is fenced and marked as private. There are very few
to no other options for travelling cyclists. Some say you can camp (and shower) in
petrol stations...
or stay in highway motels (there are very few), but what if you find such a motel at noon? No more travelling that day? Doesnīt really work for cycling.
So stealth camping it was. We would pedal for most of the day and when
we were ready to stop we would spend 10-20 minutes scouting the place
and we would always find something suitable.
After three days on the highway averaging 70km a day and travelling at
break-neck speeds
we reached sleepy Tongoy.

Tongoy is a small fishing village south of Coquimbo. We camped in an organised camping (which by that time was a sort of luxury, with running, if cold, water and all that...) and spent a full day in the Ciber (Internet cafe) of the village catching up with you, our favourite readers, and generally tending to our online lives. (Ping asked me to give you the precise number: we spent 7 hours on the keyboards)
Leaving Tongoy
... we quickly reached Coquimbo which is quite nondescript,
apart from a lovely beach stretch of 8km which we cycled. It included
a burning stranded ship
as well as lots and lots of now shut bars and
restaurants (because itīs not a tourist season at the moment), all the way to La Serena with its colourful malls and yummy fast food options:
(luckily NOT really representative of La Serena)
In La Serena we were hosted by Michal, who was kind enough
to have us for a couple of days. We werenīt planning to stay as long,
but he threw a homewarming party that weekend. His colleagues were a
rather select crowd:
A French biologist explained to us how the tonnes of oestrogen that
reach the rivers and seas (eg from contraception pills and through the
human body) affect marine organisms and even leading to massive scale
sex changes, disturbing the natural balance of entire species.
Apparently a very few countries have invested in biological filters
for human waste before it reaches the water supply (eg by cultivating
microorganisms that feed on oestrogen-like hormones) but these are the
exception rather than the rule.
An Argentinian paleoecologist explained to us how they study the last
20.000 years of climate change in trying to predict the future of
Earth's climate, adjusting for the major human distrurbance to the
natural climate cycle since the Industrial Revolution. They "core" the
bottom of lakes or the desert (ie they drill deep in the ground and
retrieve samples of material like fossilised pollen). The deeper you
dig, the further back in time you can look by analysing the material
retrieved.
A Polish glacierologist explained to us the practical applications of
knowing how human activity affects glaciers. What are the effects of
expanding a mining facility in the Andes?
...and so on. The night went on and on with conversations during which
we usually had our mouths open while listening to the hardcore
scientists describing their research and interests.
After such a party and the ensuing sleep deprivation we just had to
rest for a day. We got some cool clip-on sunglasses for Ping
...visited the very cool archaelogical museum of La Serena

...and then headed east to the Elqui Valley and the small town of Vicuņa.
It was a 60km ride which was easy enough to do in a day, gently
gaining us 600m of elevation from seaside La Serena to Vicuņa.
TRAVELLERS ROUTINE:
At this point I realise we havenīt described a typical day, so hereīs
something to give you an idea:
Wake up around 09:00, have breakfast (cereal with milk or sandwiches or bread with butter and honey) and pack up (tent, mattresses, sleeping bags etc).
We are usually ready to ride around 11:00. We usually ride till 18:30
unless we have reached our destination earlier. We take breaks to rest before/after/during particularly bad uphills and usually a quick snack break
and a less quick lunch break.
Lunch consists of sandwiches prepared on the spot. Bread,
butter/avocado, some sort of meat, some cheese, perhaps a tomato,
perhaps some fruit and cookies or honey.
(representative sandwich with the improved & healthier avocado alternative follows)

Snack is usually a cereal bar and/or cookies or fruit.
When we get to our camping spot for the night we first set up the tent
together, then Ping starts chopping things for dinner and I do the
bedding in the tent (mattresses to pump up etc). Then I get the petrol
stove going, boil the water for rice/pasta etc.
Ping prepares the meal while I potter around the tent, lock bikes, filter water, polish my nails and generally do anything that needs doing.
(lots of water bottles to fill every day)
We then eat (usually sitting in the tentīs porch), then wash the
dishes (if we have enough water, otherwise I attack the leftovers with
bread or sand or paper of anything at hand), then do our teeth and
then get in the tent. Usually a bit of reading is all we can muster
before falling into a deep slumber.
== END OF ROUTINE==

In Vicuņa we visited the excellent Observatorio Astronomico Mamalluca.
You get there at night (after 9pm) using a cool airport runway-like
approach with LEDs in which all cars turn off their lights to minimise
light pollution and then if youīre lucky get a great tour of the night
sky in English by Seņor Luis Traslaviņa. His enthusiasm was contagious
and he taught us much about reading the sky. Well worth the visit.
Picture of the moon on that very night with my compact camera through a telescope:

Next day we took a day trip (for the first time!) - we left our
panniers behind in the campsite in Vicuņa and with feather-light bikes
we cycled to Pisco Elqui, a supposedly quaint little village at 1200m
elevation in the Elqui Valley.
Suffice it to say that the village is not worth visiting and the ride there was the best part of the 80km round trip.
The next day we returned to La Serena and stayed with Michal once
more. We ate like lions for dinner (three hearty mains between Ping
and myself!) and slept very well.
Leaving La Serena behind we headed north on the Panamericana.
Interestingly itīs not a motorway any longer, just a regular
single-lane country road really. Which meant it was easy to spot a
lovely field of desert flowers and just hop off the Panamericana...
...and camp there for two nights because it was, well, so lovely!
By "desert flowers" we refer to the phenomenon of patches of desert
(weīre talking proper sand, cacti, vultures etc) bursting with the
prettiest, most colourful little flowers. In thousands and
thousands... This happens once every few years when the season has
been very wet. So weīre particularly lucky because we have had no rain
to speak of (only one day in Valparaiso) and we get the benefits of
the past rain (the beauty of a flowering desert).
Carrying on north we visited the Humboldt Penguin Nature Reserve (a
group of islands with interesting fauna), which hit me as a not
particularly pleasant experience because of the whole haggling and
negotiating involved to arrange the "boat tour". In any case, we were
lucky enough to be flanked by a group of dolphins

and we saw some sea lions that were even less active than those outside Valparaiso. Apparently they hunt at night and sleep in the day.
After a beautiful seaside morning walk in which we witnessed little guys thriving against all odds
we left our expensive camping behind. "We" then decided that we should take a shortcut. Instead of going out all the way to the Panamericana (east, then north, then west), we should "just go north" from the secondary (tertiary, really) roads that looked to connect Punta de Choros (where we were) to Huasco (where we
wanted to be).
We thus entered Region de Atacama.
The road was lovely at first...
and the camping spots so beautiful it was difficult to pick one...

Little did we know that it would become a two-day mini Odyssey, with
serious constant off-road
...punishing uphills

followed by broken tarmac & sand downhills.
We found ourselves pushing the bikes uphill in the midday sun, with
legs and arms shaking with tiredness.
We ran out of water and food and
had to ask for supplies at the few houses and mining settlements we
found.
It was by the end of the 2nd day, in the mining settlement of
Quebradita...
... that we stopped to ask for some water and the road ahead,
after having been repeatedly let down by both paper and digital maps
of the area (maps versus reality did not work to our favour - the dark red semi-circle did not exist on the map as we discovered)
... that we met Seņor German Gomez. After filling our water tanks he was about
to leave the site and had begun to drive off when I asked whether we
could buy any food there. He said no, gave me the characteristic "hang
on, Iīll sort this out" gesture and disappeared.
After a couple of minutes we noticed someone in full chef attire rushing across the misty mining settlement into a building with the sign "casino" outside. German then said get in there and there will be food, bid his farewell and left.
We walked in and to our surprise were treated to freshly prepared
sandwiches, fruit juice, tea, coffee AND dessert to fill us up and warm us. We
needed it at the time because even though the mountains had been very
hot and we had been swimming in our sweat all day long...
... as one approaches the ocean the fog gathers and creates very cool and wet
areas and our last hour of riding had been thus. When we got up and
asked to pay, we were given two plastic bags with even more food
(sandwitches, fruit, biscuits, juice) and told we couldnīt pay
anything because it was all taken care of by Seņor German.

What can I say? We just left a token note of thanks with our names and
this blog address, hoping that he will someday look at it and get
someone to translate this part to Spanish.
Seņor German, muchos gracias!
With our hearts swelling with the warmth of human kindness we pedalled on to
the C-526 road, camped in a field for the night, not quite having a full
dinner as we were now overly cautious with our supplies and didnīt
know how different the road ahead would be compared to what we could see on
the map, and went to bed.
The next day we arrived in Huasco to find that we were out of money,
and after three days of free camping in the mountains and serious
pedalling we needed a warm shower and to wash our clothes... But the
single local bankīs ATM is not compatible with the Visa or Mastercard
network, so we could not take out any money.
We checked in to our first hotel of the trip and with some of our last
pesos I bought a bus ticket to Vallenar, the biggest city one hourīs
drive away. I found a compatible ATM, got out money, did some shopping
and headed back to Huasco. That night we had an expensive (by our
standards) meal in a proper restaurant in Huasco. There were many
expats there. It was busy and noisy. The food was relatively elaborate
and quite expensive. Children were screaming. Customers were
demanding. The sole waitress was under a lot of stress. We sat there,
looking around us... it just felt wrong. After three days in the
mountains, after refilling our water bladders from peopleīs water
reservoirs, after being given food for the road, after being slightly
lost, very dusty and tired, after having rationed our food and water
consumption to ensure we could make it, this rough landing back to
"civilisation" just felt... wrong.
I am writing this in an Internet cafe in Huasco. Beat music is
blaring, people are walking past, the neon light is keeping the place
lit. I miss the simplicity of our tent. I miss the inevitability of
stopping to rest, anywhere on the mountain, of cooking essential food
and focusing on the fundamentals: Our health, our psychology,
protection from the sun and the cold and having water, food and fuel
supplies.
I look forward to jumping back in this simplicity, as we will travel
through Region III of Chile: Region de Atacama.
We might be a while before we can spend an entire day in an Internet
cafe again, but we should be able to use email in areas with cell
phone coverage. I hope the pictures and whatever short stories we
manage to put down with words under our constant time pressure make
your wait a worthwhile one.
īTil soon.
==


This work is licensed under a Creative Commons Attribution-ShareAlike 3.0 Unported License.
Posted by Alexandros Papadopoulos at
11:16 PM
GMT
Enter your email address to receive updates to Alex & Ping-Yi's trip story!
Recent Entries
Archives:
Archives:
Monthly
Archives:
Category
NEW! HU 2015 Motorcycle Adventure Travel Calendar is now available! Get your copy now for some terrific travel inspiration!
HUGE, 11.5 x 16.5 inches, beautifully printed in Germany on top quality stock! Photos are the winning images from over 600 entries in the 9th Annual HU Photo Contest!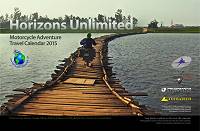 "The calendar is magnificent!"
"I just wanted to say how much I'm loving the new, larger calendar!"
We share the profit with the winning photographers. YOU could be in the HU Calendar too - enter here!
Next HU Events
NEW!

USA Virginia: Apr 9-12, 2015
Canada West: Aug 20-23, 2015
USA California: Sep 24-27, 2015
Aus Queensland: Sep 24-27, 2015
USA North Carolina: Oct 8-11, 2015
Aus Perth: Oct 9-11, 2015
Take 40% off Road Heroes Part 1 until October 31 only!
Road Heroes features tales of adventure, joy and sheer terror by veteran travellers Peter and Kay Forwood (193 countries two-up on a Harley); Dr. Greg Frazier (5 times RTW); Tiffany Coates (RTW solo female); and Rene Cormier (University of Gravel Roads).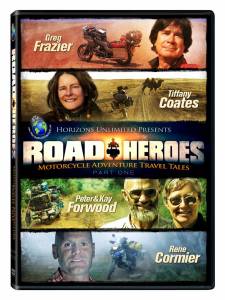 "Inspiring and hilarious!"
"I loved watching this DVD!"
"Lots of amazing stories and even more amazing photographs, it's great fun and very inspirational."
"Wonderful entertainment!"
Check it out at the HU Store! Remember to use Coupon Code 'HEROES' on your order when you checkout.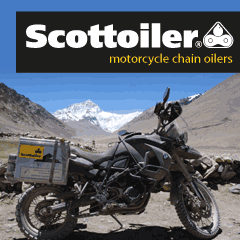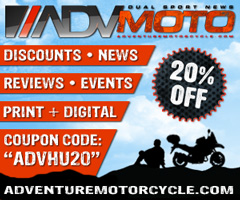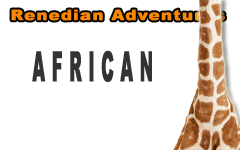 What others say about HU...
"I just wanted to say thanks for doing this and sharing so much with the rest of us." Dave, USA
"Your website is a mecca of valuable information and the DVD series is informative, entertaining, and inspiring! The new look of the website is very impressive, updated and catchy. Thank you so very much!" Jennifer, Canada
"...Great site. Keep up the good work." Murray and Carmen, Australia
"We just finished a 7 month 22,000+ mile scouting trip from Alaska to the bottom of Chile and I can't tell you how many times we referred to your site for help. From how to adjust your valves, to where to stay in the back country of Peru. Horizons Unlimited was a key player in our success. Motorcycle enthusiasts from around the world are in debt to your services." Alaska Riders

10th Annual HU Travellers Photo Contest is on now! This is an opportunity for YOU to show us your best photos and win prizes!
NEW! HU 2014 Adventure Travel T-shirts! are now available in several colors! Be the first kid on your block to have them! New lower prices on synths!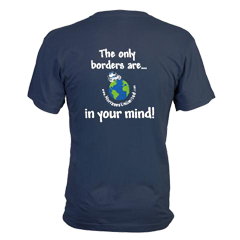 Check out the new Gildan Performance cotton-feel t-shirt - 100% poly, feels like soft cotton!

What turns you on to motorcycle travel?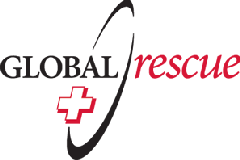 Global Rescue is the premier provider of medical, security and evacuation services worldwide and is the only company that will come to you, wherever you are, and evacuate you to your home hospital of choice. Additionally, Global Rescue places no restrictions on country of citizenship - all nationalities are eligible to sign-up!
New to Horizons Unlimited?
New to motorcycle travelling? New to the HU site? Confused? Too many options? It's really very simple - just 4 easy steps!
Horizons Unlimited was founded in 1997 by Grant and Susan Johnson following their journey around the world on a BMW R80 G/S motorcycle.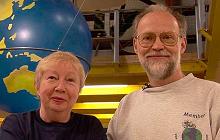 Read more about Grant & Susan's story
Membership - help keep us going!
Horizons Unlimited is not a big multi-national company, just two people who love motorcycle travel and have grown what started as a hobby in 1997 into a full time job (usually 8-10 hours per day and 7 days a week) and a labour of love. To keep it going and a roof over our heads, we run events (22 this year!); we sell inspirational and informative DVDs; we have a few selected advertisers; and we make a small amount from memberships.
You don't have to be a Member to come to an HU meeting, access the website, the HUBB or to receive the e-zine. What you get for your membership contribution is our sincere gratitude, good karma and knowing that you're helping to keep the motorcycle travel dream alive. Contributing Members and Gold Members do get additional features on the HUBB. Here's a list of all the Member benefits on the HUBB.
Books & DVDs

All the best travel books and videos listed and often reviewed on HU's famous Books page. Check it out and get great travel books from all over the world.

MC Air Shipping, (uncrated) USA / Canada / Europe and other areas. Be sure to say "Horizons Unlimited" to get your $25 discount on Shipping!
Insurance - see: For foreigners traveling in US and Canada and for Americans and Canadians traveling in other countries, then mail it to MC Express and get your HU $15 discount!
Story and photos copyright © All Rights Reserved.
Contact the author:
Editors note: We accept no responsibility for any of the above information in any way whatsoever. You are reminded to do your own research. Any commentary is strictly a personal opinion of the person supplying the information and is not to be construed as an endorsement of any kind.
Hosted by: Horizons Unlimited, the motorcycle travellers' website!
You can have your story here too - click for details!