August 12, 2012 GMT
Episode XVI: Tierra del Fuego and the end
Welcome to Tierra del Fuego!
The wind-swept, desolate archipelago that hosts the mythical town of Ushuaia, the end of the road for many a weary travellers' long journeys through the American continent. Land of the Fire - divided from mainland South America by the Strait of Magellan, it is the last piece of fragmented land before Antarctica.
So we're in Punta Arenas, right? We're there, we've seen the city, we have a plane ticket for a flight back to Santiago (capital of Chile, 2200km to the north) and four days to spare. We're a mere 1400km off the coast of Antarctica and wondering how to best spend our last moments of a great journey.
The answer jumps right out at us, as these things usually do. Four cyclists on Long Haul Truckers (same model as our bikes) turn up at the Hostal Indepedencia where we're staying. "The Ozzie Girls" (Megs & Jules) and Chris & Jako, all of who we had met before, some on the Carretera Austral, some as far back as the extreme Lagoon Route that connects San Pedro de Atacama to the Salar de Uyuni in Bolivia. They're heading South, to Ushuaia and tell us about a King Penguin colony that, remarkably, has established itself on the Isla Grande de Tierra del Fuego. I.e. a mere 100km or so ride from Punta Arenas. Totally within our reach.
We don't need any convincing - we'll make the best out of these last days! We decide to follow them South till the penguin colony, and then hurry back to Punta Arenas to catch our plane. In the undying words of Walter Sobchak, the beauty of this plan is its simplicity.
Thus Team Surly is assembled (we all ride Surly bicycles, so thought it would be an appropriate name), and we all trot off to the port to catch the ferry that will take us across the Strait of Magellan onto Porvenir, the largest (only?) town in the Chilean half of Tierra del Fuego.
Team Surly landing on Tierra del Fuego:

We quickly ride through Porvenir, picking up some last-minute supplies for the road ahead and take the south-easternly road that keeps us close to the rough, barren and beautiful coast.
Ping breaks the "5000km on the saddle" mark and is quite pleased with herself:
Social cycling is a funny thing. We ride pretty much constantly and take the opportunity to chat (also constantly) while doing so. We can get away with it because we're heading East, which means we have the wind on our tails, which means that riding the gravel road that's called Y-71 is a piece of cake.
Lunch break on the road under a beautiful sky. I am impressed by the quantity of food (mostly sugar) our companions consume. Who knew we would be beaten at our own game?
We push on for most of the day, until we come to something that looks like a camping opportunity that must not be overlooked. We're been riding through barren lands today - no trees or dramatic cliffs of any kind to protect us from the wind. When you're on the bike and going in the right direction that's fine, but when you want to relax and cook, the wind can be a major hassle. Not to mention that winds in this region can tear your tent to shreds if you don't protect it adequately.
But here are a couple of trees that will provide some sort of protection and the opportunity is too good to be missed. So we camp.

Now, there's a small problem. We're running low on water. For some reason I thought that Tierra del Fuego would be this lush land full of rivers, but all streams we've seen are dry - probably because of the season. We have enough water to drink, but not enough to cook with. Chris and Jako are in a similar state.
So Chris and I puff up our chests, round up our largest water bags (a good 10Lt each) and announce to "the women" that "the men" will go out in search of water.
What a noble thing to do, right? (it also conveniently means we're off setting-up-camp duty)
So off we ride, Chris and I, on our bikes, heading further East, thinking that surely we should find water any minute now, with the sun already lowering towards the West, our legs already tired from a day's riding, our bellies empty and the knowledge that every pedal stroke we take, puts another one between us and the Team Surly camp.
I'm the first one to cry "water! water!" when I spot something shining in the distance, a good 100m to the right of the road. I park my bike, take my water bag and start jumping over fences to reach what appears to be a natural puddle.
Chris joins me a few seconds later, takes one look at the puddle and says "This is a pool of guanaco pee".
I'm slightly hurt by his harsh assessment of the water source I identified, but, unwavering, go on to try to convince him that our magical LifeSaver bottle (our water filter/purifier) can convert even Guanaco Pee to Evian.
For some reason Chris is unconvinced, so we turn back, jump on the bikes, and ride on.
A few miles down the road we find a much better source of water:
Now, I know what you're thinking, but this drainage thing is completely kosher - it's not, I repeat *NOT* a sewage drain. Just a hole under the road to help the water streaming down the other end of the road make it across without sweeping the road over. You just can't tell from the photo.
So the stream is also dry, but luckily a small pool of water remains. We collect a good 20 litres of it and, our bikes heavy with water, take the road back to Camp Surly.
Back at the camp we enter victorious, follow Jules' advice to quickly hide the dodgy-looking waterbags and immediately start filtering the stuff with our LifeSaver bottle, which, bless it, is starting to act up and is extremely difficult to pump. This is probably an indication of the filter having clogged and not doing its work, but I decide to keep that little detail to myself.
After filtering all water (which takes bloody ages with the LifeSaver bottle anyway, let alone with a malfunctioning one!) and putting it into "clean" containers, we also boil our cooking water, and have a lovely dinner.
After an uneventful night, we pack up and hit the road again. By 8am we're riding! (the compromises of social cycling...)
Today we feel the wind a bit more, particularly because our route turns South at the junction with the Y85, towards the penguin colony.
As a reminder of just how windy it usually is around here:

For some reason Ping and I reach the intersection a few minutes before everyone else, so we're delighted to notice a guanaco grazing nearby.
Most of these animals run in the opposite direction when they see humans, but this particular camelid is quite sociable.
It appears to take an interest in us, and even while we make no move towards it, it starts approaching us.
I expect it to get scared and bolt away at any moment now, so I frantically take photos of it, with every one thinking "hah, this is the closest one I got", and then "hah, this is a closer one", "closer", "closer..."
The guanaco reaches the road and starts walking straight at us, with a dignified, no-nonsense approach that is elegantly paced and very firm. I begin wondering what I'll do if it charges, or does anything crazy of the sort!

The result is that this Guanaco ends up almost eating our camera, before we both freak out, jump back, and the camelid gallops away!
Now our compact camera only has a 3x zoom, so you can imagine how close that animal got!

After assuming a safe distance, the camelid allowed the rest of team Surly (who promptly arrived after our little close encounter) to take its picture...
before duly charging them, which resulted in hilarious screams and cyclists running in all directions. Very amusing to watch from a distance indeed!
After that exciting encounter we turn South, taking the road that would lead us through Onaisin (which we thought was a village, but ends up being a ghost farm with a few scattered dilapidated structures) to Bahia Inutil, the "useless bay", named as harshly as that because of the winds that made it impossible for vessels to leave it once they had entered it.
We reach Parque Pinguino del Rey (map) and marvel at the penguins who mostly stand/sit/lie there and do their thing while we watch from a safe distance. (okay, two of them were procreating in a rather funny manner)

When we are ready to leave the penguins, we bid farewell to our trusty travel companions. This is the last photo of Team Surly, before Ping and I turn back NW, and the rest of the team carry on south towards Ushuaia:

Did I say North West? I did... This means we head straight into the wind, taking the lonely way back to Porvenir.

We manage to get back at our little patch of trees from last night (which we duly map for the benefit of other travellers), since we have found absolutely nothing else to protect us from the wind. We are exhausted, so without further ado eat and go to bed early, because we know the next day is going to be much more of that... more like 60km of riding against the wind!
The next day comes, we pack up quickly and start pushing the pedals against the wind, making a difficult westward slog. It's hard work, and the sparse traffic (we've been passed by less than five vehicles the whole day) is not heartening...
We stop for a snack rest and take stock. We've done 30km in 7 hours.
At this pace, assuming we won't run out of energy, we'll reach Porvenir late at night, having ridden for a solid 14 hours today... we've never done anything like this before, and don't intend to make this our last ride in South America.



Luck and the kindness of strangers once more come to our aid, and out of nowhere comes a red pickup truck with two people in it. Without saying much, they stop and pick us up. The last 30km to Porvenir are a piece of cake and I can't help laughing as the engine powers the vehicle against the wind, saying to myself "wow, look at those hills go"!
After heartily thanking our saviours we ride around Porvenir to figure out where we can sleep tonight. There is no ferry till the next day, so we can only wait. We ride around town, not finding anything that offers any shelter from the wind and privacy from prying eyes in the same time. I toy with the idea of camping in the communal playground, but it's a bit too impolite even for me.
For some reason I think that knocking on the door of the local golf club may help. You see, they surely have lots of grassy fields there, and we have a tent - the perfect match! I knock on the door of the mansion house that seems to be the main structure of this golf club... and it turns out it's a private residence - the old home of a Croatian family to be precise, and Danilo, who doesn't understand what on Earth two dirty cyclists are doing trying to talk in broken Spanish about golf clubs at his doorstep, switches to fluent English before inviting us to camp at his garden.

It's not too bad... :-)
In fact, it's probably the perfect camping spot!
Danilo is there for a break from the city - this is his holiday, and he's alone, with all phones off, in his old family home. We feel we're trespassing slightly, but he seems pleased enough to have us there and even invites us in to use the kitchen.
We end up having an absolutely lovely dinner there, leaving our funny-looking small/foldable/light cooking utensils for his proper cooking gear. Sipping wine, chatting about the world, getting to meet this intriguing stranger who so kindly took us in, I can barely believe how many emotions we've been through in a single day today...
(and I can't help but laugh out loud and ask for Danilo's permission to take a photo of this hilarious street sign - which apparently is an actual, sign!)
We spend our last night in the tent, warmed by Danilo's hospitality, protected from the wind by his home's fences, being excited but also slightly sad. This was it. No more cycling. No more camping. The beautiful part of a beautiful journey is over. Now we only have the donkey work of getting back to Europe remaining...
The next morning we greet Danilo and hop on the ferry back to Punta Arenas:


We stay in Hostal Independencia once more and get a room which quickly looks as if an explosion has happened. All of our stuff has to be taken out of its usual places (i.e. the precise location in our panniers reserved for everything for the past 5 months) and re-packaged in our two backpacks, which will be our checked luggage for the loooong flights home.
I spend a good 4 hours taking my bike apart, since the national airline we use to fly from Punta Arenas to Santiago does not accept bikes in plastic bags. We had left the bike boxes in the Independencia before heading off to see the penguins, and now struggle to make the Surlys fit. But fit they do, and after hours and hours we have the bikes relatively neatly packed in two boxes. Here's my bike before stuffing it in the box:
Ping's bike fits in the box much easier than my bike (smaller frame, you see):

We go to bed exhausted and feeling a bit weird. We're all packed. Our bikes are packed. Our panniers are packed. We can only leave this place on our own two feet, not riding as we're used to. What a strange feeling!
The taxi to the airport arrives on the dot the next day - I'm glad to realise our broken Spanish did the trick and we didn't agree for a lift for next month! We load everything in the van, greet our host at the Independencia and drive to Punta Arenas airport... only to realise when we get there that the tent is nowhere to be found.
&%!*?#!!! It's a half-hour drive back to the hostel, and our plane leaves in less than two hours. I leave Ping with all our stuff, jump in the first taxi I find and say something like "to Avenida Independencia - and fast!" Luckily the taxi driver is a lovely chap who appreciates the urgency of the situation so he steps on it, we get back to the hostel, I see the tent neatly packed, resting against a tree in the hostel's front yard, without a word I grab it and jump back in the taxi and we zoom back to the airport.
After having spent one hour in that cab and having exhausted my Spanish vocabulary, we have discussed everything with the driver from the IMF to his daughter's football career and I'm quite relaxed. Not for long. I get to the check-in desk to find Ping exasperated, fighting with the airline people.
You see, we bought our Sky Airline tickets from the Sky Airline office in Puerto Aysen more than a month ago. We bought a flight from Punta Arenas to Santiago and explained we would take the bikes with us. The agent told us it would cost about 60.000 CLP for the excess luggage.
Now, in Punta Arenas airport, with the plane about to start boarding, the check-in people would not take the bikes unless we paid them an extortionate 150.000 CLP (I don't remember the exact amount, but I remember it was more than double of the original amount). They told us the price we got given in Puerto Aysen was for excess luggage from Puerto Aysen to Santiago. Not from Punta Arenas, which was more than 1000km south of Puerto Aysen...
I am livid, but firm. I tell them there is no way we're paying what they're asking for. The mistake was of their agent, so not our problem. They try various lies (including that "the system does not allow us to change the rate" - as usual blaming the computers for a human failure...) and after a while have to call the supervisor's supervisor who very calmly asks us what the story is, we tell him, he sais "okay, how much are you willing to pay?", I tell him 60.000, and with a flick of his fingers the checkin ladies magically change the rate "on the system" and accept our bikes for 60.000 pesos.

Thus starts our return to "civilization"...
I'm already thinking: "Are we sure we want to do this?" But I don't say a thing.

We reach Santiago airport and receive all of our stuff in one piece... 6 month worth of belongings and two vehicles in two boxes, two backpacks and two panniers:

We have a day to kill in Santiago airport before our flight to London - but we get to the airport late enough that we can't get into town and use the hotel we have booked. So we just let it be and decide to overnight at the airport.
We put the bikes back together, as we've checked that transporting them in their plastic bags is fine with the airline we're using for the long Santiago -> New York -> London flight, and I'd rather not have to do this when we get back to London late at night, to be able to ride back home!
After a luxurious dinner at the airport...

...we find a nice quiet place for a kip. Okay, we spend the night there. I sleep admirably well!

The following morning we go to the American Airlines check-in nice and early, queue for about 45' and are told our flight is actually operated by LAN airlines. Fine.
We rush to the LAN airlines check-in as time is getting tight and there's a queue there as well, but we make it to the check-in agent in time. Everything seems to go fine, and they don't bat an eyelid when we pass them the bicycles for taking in the hold.
I am then asked to sign a couple of little bits of sticky paper.
"What is this for?" I ask.
"Nothing, just for the luggage" check-in girl says.
"Yes but what am I signing? What's this checkmark here?" I insist.
"Oh, that just says the luggage is not properly packaged".
It turns out I've almost been tricked into signing an insurance waiver for our bikes. A "nothing", that absolves LAN airlines of all responsibility if our bikes get to the other end in many little pieces...
Once more I am livid. I show them proof that the ticket we bought allowed us to carry bikes fully assembled in plastic bags. They say they understand and are very sorry, but these are the rules. I say I don't give a toss and the bikes are not flying uninsured. The check-in girl calls her supervisor who assures us he's very sorry, I assure him I'm not flying without the bikes, and the bikes are not flying without insurance, and I AM FLYING TODAY, a small standoff with more supervisors ensues in which smiles of otherwise pleasant people disappear in alarming rates...and then they say "fine" and take in the bikes without signatures, waivers and the sort.

After that, we have a pretty uneventful flight across the Americas, all the way to New York - with Ping having a bit too much fun with the in-flight entertainment system...
At JFK we have to take all of our luggage (and bikes!) out and carry it and then re-check it in (why?), go through immigration (what on Earth for?!) and then literally run to catch our connecting flight to London:
Clouds over the Atlantic:
This little gem reminds me of a Spectator article by Rod Liddle I read recently on how citizens have become the slaves of all sorts of untrained and unqualified authority figures. How can it be a FEDERAL requirement to "comply with all instructions" of the crew of a private airline? Surely that's a bit too broad!

We land at Heathrow, where another unpleasant surprise awaits. Our bike bags have been slashed by the TSA and our fuel bottles (even though they were completely dry) have been stolen impounded. To our surprise, we realise the TSA geniuses have also chucked the fuel pump that was attached to one of the bottles. They've also damaged the BikeBuddy system that holds the bottles in place on the bike frame. In a final stroke of making the world a safer place, they have also stolen our No.14 wrench. The damn wrench I carried for 5 months, just to be able to put the pedals back on the bikes in Heathrow. The damn wrench I carried up and down mountains and across deserts, only to have it nicked by the TSA a few hours before we needed it. Argh!
We complain to the American Airlines office in Heathrow, only to be told "this happens all the time" and "not much we can do". We're given a photocopied piece of paper with an email address for complaints. Needless to say, we will spend hours and hours over the following months gathering all documentation, proofs of purchase, proofs of travel, proof we exist etc, never to get anything back from the TSA. Statutory theft of our property. Behaviour like this makes people not want to travel to the USA.
So we ask around (there's not too many people, it is almost midnight after all!) and luckily find a technical crew who were fixing stuff around the airport. We borrow a wrench from them and get the pedals back on the bikes. Inflate the tyres, re-package everything in the panniers, and off we go to catch the very last train from Heathrow to Paddington.
We get out of Paddington and onto the street after midnight. After a long flight and lots of anger and disappointment (to be honest, our trip back home was a potpourri of deception and insulting treatment from both corporations and governmental organisations), it's great to hop back on the bikes and ride the final 15km home.
The hills that usually make the ride from downtown to our neighbourhood seem to have vanished. We sublimely roll through sleepy London, scratching our heads, saying to each other "I'm sure this hill used to be much steeper than this...". It all feels too easy.
And with that, the Cycling Chile trip is over.
It's difficult to believe. It's been even more difficult to adjust. Thank you for sticking with us. Writing for you has made this trip richer and more meaningful for us.
Alex & Ping
==


This work is licensed under a Creative Commons Attribution-ShareAlike 3.0 Unported License.
Posted by Alexandros Papadopoulos at August 12, 2012 11:41 AM GMT

Enter your email address to receive updates to Alex & Ping-Yi's trip story!
Recent Entries
Archives:
Archives:
Monthly
Archives:
Category
NEW! HU 2015 Motorcycle Adventure Travel Calendar is now available! Get your copy now for some terrific travel inspiration!
HUGE, 11.5 x 16.5 inches, beautifully printed in Germany on top quality stock! Photos are the winning images from over 600 entries in the 9th Annual HU Photo Contest!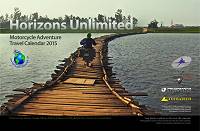 "The calendar is magnificent!"
"I just wanted to say how much I'm loving the new, larger calendar!"
We share the profit with the winning photographers. YOU could be in the HU Calendar too - enter here!
Next HU Events
Canada West: Aug 20-23, 2015
USA California: Sep 24-27, 2015
Aus Queensland: Sep 24-27, 2015
USA North Carolina: Oct 8-11, 2015
Aus Perth: Oct 9-11, 2015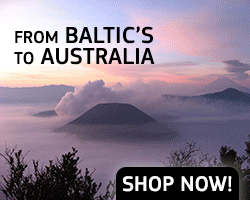 Take 40% off Road Heroes Part 1 until October 31 only!
Road Heroes features tales of adventure, joy and sheer terror by veteran travellers Peter and Kay Forwood (193 countries two-up on a Harley); Dr. Greg Frazier (5 times RTW); Tiffany Coates (RTW solo female); and Rene Cormier (University of Gravel Roads).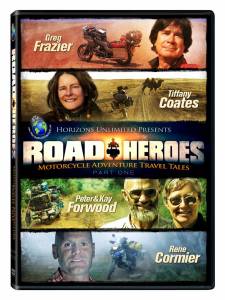 "Inspiring and hilarious!"
"I loved watching this DVD!"
"Lots of amazing stories and even more amazing photographs, it's great fun and very inspirational."
"Wonderful entertainment!"
Check it out at the HU Store! Remember to use Coupon Code 'HEROES' on your order when you checkout.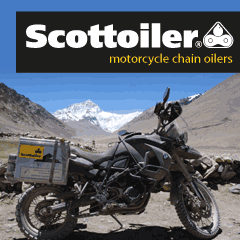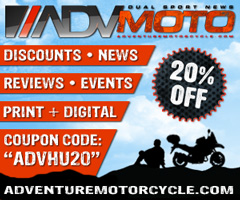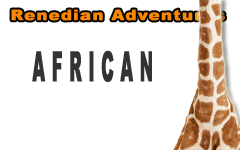 What others say about HU...
"I just wanted to say thanks for doing this and sharing so much with the rest of us." Dave, USA
"Your website is a mecca of valuable information and the DVD series is informative, entertaining, and inspiring! The new look of the website is very impressive, updated and catchy. Thank you so very much!" Jennifer, Canada
"...Great site. Keep up the good work." Murray and Carmen, Australia
"We just finished a 7 month 22,000+ mile scouting trip from Alaska to the bottom of Chile and I can't tell you how many times we referred to your site for help. From how to adjust your valves, to where to stay in the back country of Peru. Horizons Unlimited was a key player in our success. Motorcycle enthusiasts from around the world are in debt to your services." Alaska Riders

10th Annual HU Travellers Photo Contest is on now! This is an opportunity for YOU to show us your best photos and win prizes!
NEW! HU 2014 Adventure Travel T-shirts! are now available in several colors! Be the first kid on your block to have them! New lower prices on synths!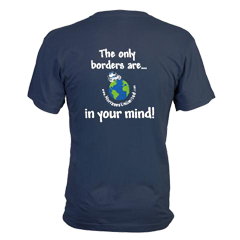 Check out the new Gildan Performance cotton-feel t-shirt - 100% poly, feels like soft cotton!

What turns you on to motorcycle travel?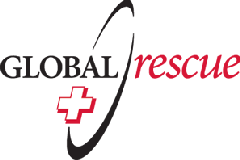 Global Rescue is the premier provider of medical, security and evacuation services worldwide and is the only company that will come to you, wherever you are, and evacuate you to your home hospital of choice. Additionally, Global Rescue places no restrictions on country of citizenship - all nationalities are eligible to sign-up!
New to Horizons Unlimited?
New to motorcycle travelling? New to the HU site? Confused? Too many options? It's really very simple - just 4 easy steps!
Horizons Unlimited was founded in 1997 by Grant and Susan Johnson following their journey around the world on a BMW R80 G/S motorcycle.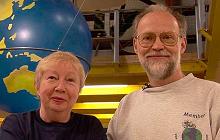 Read more about Grant & Susan's story
Membership - help keep us going!
Horizons Unlimited is not a big multi-national company, just two people who love motorcycle travel and have grown what started as a hobby in 1997 into a full time job (usually 8-10 hours per day and 7 days a week) and a labour of love. To keep it going and a roof over our heads, we run events (22 this year!); we sell inspirational and informative DVDs; we have a few selected advertisers; and we make a small amount from memberships.
You don't have to be a Member to come to an HU meeting, access the website, the HUBB or to receive the e-zine. What you get for your membership contribution is our sincere gratitude, good karma and knowing that you're helping to keep the motorcycle travel dream alive. Contributing Members and Gold Members do get additional features on the HUBB. Here's a list of all the Member benefits on the HUBB.
Books & DVDs

All the best travel books and videos listed and often reviewed on HU's famous Books page. Check it out and get great travel books from all over the world.

MC Air Shipping, (uncrated) USA / Canada / Europe and other areas. Be sure to say "Horizons Unlimited" to get your $25 discount on Shipping!
Insurance - see: For foreigners traveling in US and Canada and for Americans and Canadians traveling in other countries, then mail it to MC Express and get your HU $15 discount!
Story and photos copyright © All Rights Reserved.
Contact the author:
Editors note: We accept no responsibility for any of the above information in any way whatsoever. You are reminded to do your own research. Any commentary is strictly a personal opinion of the person supplying the information and is not to be construed as an endorsement of any kind.
Hosted by: Horizons Unlimited, the motorcycle travellers' website!
You can have your story here too - click for details!