Argentina
April 18, 2009 GMT
North on the Puna
From San Antonio, Chile we ride north, skirting Santiago through pastoral wine country to the west and north then head east through Los Andes, Chile towards the Argentina border. Our route crosses the Andes mountains at Paso Cristo Redentor, which involves sixteen hairpin turns to gain altitude before entering the tunnel that crosses the continental divide and empties us into Argentina.
We catch occasional glimpses of Cerro Aconcagua (6962 m asl) as we approach and exit the pass. After a very organized customs process at the Chile/Argentina frontera, we stop for a coke and view the natural bridge and sulphur springs of the Inca Bridge. Although the pass is relatively low at 10,100 ft asl and the air temp hovers in the mid 20's C, we are mindful the sun is still mercilessly UV´ing everything in sight.
After a night in Uspallata, we head north on Ruta 412 and the open high mesa near Los Andes mountains that defines the puna, defined as the "bleak Andean tableland". Ruta 412 starts with a few kilometers of asfalto but it´s not long before ripio - a road surface of sand, gravel, dirt and dust, become our companions. Off to our left, where the Andes stand tall, we see the white peak of Cerro Mercedario, only a bit shorter at 6770 meters than it´s tallest-in-South-America brother, Cerro Aconcagua. What it lacks in height, apparently C. Mercedario makes up for in being a more challenging, technical climb.
In the lovely little town of Barreal we find an oasis of cool and shady trees, running streams and truly a peaceful setting, where the gauchos (Argentinian cowboys) are still king. A horseman or horse drawn wagon are right at home on main street.
After the best lunch we´ve had since we hit South America, we sit under the shade of giant eucalyptus and alamos outside the restaurant and have a cup of tea. Since it is, after all, 2:45 in the afternoon, we decide to stay the night in Barreal. El Mercedario, a restored estancia orginally built in 1928, calls our name with its tranquil green pasture and orchard surroundings. Horses and cows graze the old orchard, but the goats are more enterprising. Standing on hind legs, they bend the low branches with their front feet to get at the fruit.
Good thing we stopped last night at Barreal. The next day starts with pavement but then 100 km of ripio slows us considerably. The Bumblebee (referred to more and more now as Chicitita) has trouble with her low clearance. Sand drifts and deep gravel wash bog her down. The road is a grader-blade track through desert, where even a rare thunderstorm destroys the road where it crosses an arroyo. It takes us four hours to get from Villa Neuva to Iglesia. The landscape, though harsh, is fascinating. Scrub brush grows in the sand and gravel. No grass grows. We see condors as specks in the sky, circling in the updrafts. By late morning it's 30 C. Riding at 15 to 20 kph even with jacket open is hot work, but taking off our helmets and motorcycle jackets would make it worse. We´d bake and have heat stroke in no time. The arms and legs get a workout as the bikes snake through the soft drifts and gravel washes. Katie and Chicitita, don´t let us down now. No flat tires and don't fall down. No wonder the gauchos still prefer their tried and true "four-wheel-drive" caballos. Later in the day we are back on better ripio and can rip along at 25 to 30 km per hour. Playground zone speed, I know, but it feels much faster, trust me.
Riding the puna gives us a sense of wide open country that knows little of man. The haze that obscures the distant, dark blue mountains is dust in the air, not manmade pollution. Our world again seems like a very big place and we are very, very small dots crawling across its surface.
The daily ritual of stopping for a Coke has become habit. When we stop in Huaco, the young lads are typically respectful but intensely curious of the two extranjeros with the monster bikes. Step-though 100cc scooters are commonplace in Argentina's cities and pueblos: in comparison our bikes look extravagantly oversized and odd. Of course, they also amuse themselves with the table game of foosball. These metal tables all have soccer players and looks like it was built about the time Pizarro set foot in America.
The landscape is amazing as we wander Northern Argentina. The parks of Valle de la Luna and of Talampaya capture the imagination. Outcrops of deep red rock, then layers of copper green, coal black ribbons twisted from geological stresses, and tan sandstone slickrock remind us of parks in southwest USA, of Zion, Bryce and Arches National Park.
A typical day starts with coffee and desayuno (breakfast) at about 8:30 to 9 am. We'd start earlier but then we wouldn't get fed. We are riding by 10, looking for a Coke break by 11:30. Lunch is popular between 1 to 3 PM so we don't want to miss that. When we ask the locals for advice, which is often, on the most scenic route to take, information offered is always enthusiastic and generous. And that goes for the police at the numerous checkpoints along the roads.

By 5 PM we are looking for a place for the night. Hotels are comfortable, with (well, mostly) hot showers, occasionally with cable TV. Sometimes we even find an English speaking movie on TV in the evening. A litre bottle of beer costs a few cents more than a litre of 97 octane, so both humans and motorcycles are happy. It's a nice relaxing life, this exploring northern Argentina.
April 30, 2009 GMT
La Rioja Province
We explore La Rioja province by a loose connection of zig-zags and driving in semicircles. Fine by Joyce, not taken to artifical rules, but not typical behavior for the guy side of the equation. But really, I must admit, we don't have a destination either.
Within the canyon of red 500 ft sandstone cliffs in Talampaya our tour group gathers at the base in a scuptured chamber. In unison, our group shouts "Hola!" Our first echo bounces back almost as loud. We laugh in surprise and the canyon echo immediately mimics our childlike laughter.
Talampaya National Park, a UNESCO World Heritage Site, contains Triassic period dinosaur bones, centuries old petroglyphs from early indigenous; a botanical garden of local flora and a bunch of critters, including guanacos, hares, maras (looks like the love child of a rabbit and guinea pig), foxes, condors, and Miss P's favorite, armadillos.
We have seen hundreds of these guys in the wilds of Patagonia, where, like here, the guanacos are protected. They are also one of the camelids that never took to domestication. They don't take kindly to pumas either, their only enemy.
As we return near sundown from the five hour tour, we spy dozens of armadillos near the road, shuffling and snuffling along the desert floor. Looking far too busy peering down holes and checking out scrub brush for food, these mini-me armoured tanks don't have time to look back to see if we're looking back at thee.....
At the end of an interesting but dusty day touring the canyons of Talampaya we decide to call it a day right there near the Park Interpretive Centre. Camping in the open, quiet desert calls to us, plus the Centre has hot showers and a restaurant. Cost of camp site, $4.65; cost of sleeping under a jet black sky with a million southern stars overhead, priceless.
The little two laners continue to charm us as we wander hither and thither. The neapolitan landscape, with its layers of iron reds, copper green and yellows, lava greys and clay browns is magic. Strokes of vivid green fill the river valleys below, complementing in living green this wonderland of landscape colours.
These roadside shrines are everywhere in La Rioja province. According to popular legend, Deolinda Correa's husband was forcibly recruited around the year 1840, during the Argentine civil wars. Becoming sick, he was then abandoned by the lads. In an attempt to reach her sick husband, Deolinda took her baby child and followed the tracks of the army through the desert. When her supplies ran out, she died. Her body was found days later by gauchos that were driving cattle through, and to their astonishment found the baby still alive, feeding from the deceased woman's "miraculously" ever-full breast.
Gauchos first, later truck drivers, created small altars throughout the country, with images and sculptures of the difunta (deceased). They leave full bottles of water as offerings, "to calm her eternal thirst". Standing in front of this desert homage reminds me how hot I am in my motorcycle clothes and boots. The glistening bottles of offerings encourages me to take a long pull from my Camelback. The water tastes cool and reassuring. The squeeze of lemon I had put in the water helps to quench my sudden thirst as well. Mental note to self: if dying of thirst out here, find a difunta correa shrine.
Travelling through other valleys blessed with water, we pass kilometre after kilometre of olive plantations. Row after row of olive trees march in military straight lines from east to west between the mountain chains. Where bushy olive trees are not, vineyards take their place. As we pass, helmet visors open, we can smell the aerosol spray humidity of irrigated land full of a million green leaves. It is comforting to know life thrives, in what is otherwise desert, so well.
We follow a twisting, hairpin road up a narrow canyon to the Cuesta de Miranda, to a viewpoint 6600 ft asl. As we negotiate the switchbacks, the steep dropoffs below and overhanging rock above us remind us to keep our mind on the road and not on the dramatic scenery. We stop at one-car size pullouts to admire the view and the engineering feat that carved out this part of Ruta Cuarenta (Route 40). Yes, this is the same Ruta 40 that leads one to Ushuaia, only now we're 4000 kms north of el fin del mundo.
At a lovely, spacious and inexpensive cabana ($40/night), we take a few days off. Joyce catches up on her art and diary notes, I tinker (as Mr G would say) with the bikes, and together we wash clothes, spread the maps and guide books out and generally get as many projects going at once as we can.
The big picture needs to be revisited. Our original plan of travelling upstream on the Amazon and exiting South America through Venezuela is looking increasingly risky. Political unrest and crime has risen significantly in Venezuela since 2006. From recent travellers we get sobering stories. If true, the trend makes us uncomfortable: not only are more bad guys preying on travellers but now there are more reports of police corruption as well.
Other factors to consider are, firstly, an unexpected outbreak of dengue fever in Northern Argentina. Two of our destinations, Salta, and further north, Bolivia, are seriously infected. Secondly, the swine flu from Mexico is grabbing CNN headlines. Although we suspect this may be typical baby boomer generation overkill, the world wide attention, justified or not, could close the USA borders to our return in August.
A new plan, based as much as possible on fact and rational decision, is formulated. We decide to turn east for Cordoba. There we can get a visa for Brazil. With our time remaining, we can still check out Uruguay, then see how far north we can get in Brazil before exiting by air.

Cordoba
Having planned our arrive into Cordoba after their famous four-day World Rally of Argentina has ended, we ride into the city of 1.3 million in the 27 C heat of early Monday afternoon. We are here to apply for a visa for Brazil.
First thing Tuesday morning we show up at the Brazilian consulate with all necessary documentation, copies of documents (of which they take copies of the copies), and photos with circles and arrows and a paragraph on the back of each one. The nice folks there take it all in then advise we must pay a shocking amount of cash for the visas, no credit cards or cheques please, to process the paperwork. Closing our mouths from shock, we hastily, and hoping it matters, tell them we are Canadians. Man and woman retreat behind closed doors for a moment. The new price drops to 546 Argentina pesos, or about CAD$182 for both of us. But still, you should know it will take five business days to process and this Friday is May 1, a holiday. So what should take eight minutes will take eight days, I think but smile anyway. Still a bit numb, Joyce and I walk over to the nearest bank and withdraw the prequested amount from the automatic teller. Guess we'll get to know Cordoba better than expected.
Exploring the downtown city on foot turns out to be a pleasant surprise. Among the charming things about Cordoba is the consideration of the pedestrian. Besides a plethora of spacious plazas there are shaded peatones (pedestrian only streets), and ice cream stores every block it seems. Also there are an abundance of universities. In fact, during school year, there are about 300,000 students living here. That's about 23% of the population contributing to the high energy, highly motivated vibrancy that is Cordoba.
We walk everywhere and although we continue to take the usual precautions, we feel quite safe from petty crime. An extraordinarily thin building on Avenida Colon catches our attention. I imagine the landlord pointing out the great view from the balcony to a prospective client, adding the back rooms are a bit small but airy. I think, taking a little literary licence from Robert Service, that, "there are strange things done under the southern sun...."
Returning to the comment Cordoba is University Town, we learn a little background context. We learn the Jesuits blew into town in 1599. By 1622 this enterprising bunch had started schools and universities in Córdoba, including what is known today as the Montserrat University (the oldest university in Argentina, and the second in the Americas).
In order to bankroll all these centers of learning, estancias were set up, and because they were clever little monjes, and genuinely aided the indigenous, agriculture and cattle breeding flourished under Jesuit leadership. The Lads For Jesus rapidly became rich, powerful and independent organizations. But gathered enemies too. The landed aristocracy didn't like indentured help as educated as themselves, it would appear. In 1767 Charles III of Spain, threatened by the whole thing, issued a decree expelling the Society of Jesus from the continent, and for good measure, from Spain itself. So much for the noble idea of educating the great unwashed and giving them paid jobs.
We get an exceptional tour of the Manzana Jesuítica from Ignacio, a newly minted university grad. With a major in architecture with a minor in history, he makes our hour and half tour seem like five minutes. He guides us through the city block of buildings, now a UNESCO World Heritage Site. Besides the university, the block has a 17th century church with a wooden ceiling built like an upsidedown ship's hull. Most stunning is the library. When the Jesuits had to leave town, they left behind 1000's of centuries old books, the earliest printed in the 1500's. Ignacio takes us to the restricted room where, in air and humidity controlled, sealed glass displays, rests a collection of restored ancients. Among the rarities is a glass case containing 10 monster-size books. Written in the 17th century, the compendium makes up the bible - written page by page in eight languages of antiquity, including syrian, hebrew, greek, latin and arabic. We stand in awe.
OK so Cordoba could also be known as Scooterville. Not only the large student population uses these steroid bicycles (with a piston the size of a shot glass) but so does every other delivery boy, office worker, grandpa and shopper. Half blocks are set aside for these Asian wonders of buzzing technology. Maybe more North American cities should support these 50 km/litre step-throughs.
Families of four typically ride with dad driving, mom behind and kids bookended front & back. Pictured above is a familiar scene with mama & chico. Maybe we Norte Americanos shouldn't adopt the casual seating arrangement though, or the helmet-optional plan. Although on that last point my friendly neighbour Tom Olsen has an interesting perspective; visit his website at: http://www.dontdiewithyourhelmeton.com/
A more sobering museum is the still-under-construction Sitio De Memoria Ex D2, a former police headquarters and interrogation/torture centre from 1976 to 1983. Chilling recent, Joyce and I soberly realize. The National Reorganization Process, known simply as El Proceso, or the Dirty War, accounted for the "disappearance" of about 9000 persons for sure, but likely closer to 30,000 Argentinians, when their own military seized power after President Juan Perón died while in office.
Joyce stands beside two of the brighter lit cells. The cells in the basement are disturbingly black, dank and claustrophic. Standing in the musty dark, I easily imagine if I were locked down here for even one day, my crayons would snap and I'd say anything not to go back.
The good news is after losing the Falklands War in 1982 to Margaret T & her UK team, mounting Argentian public opposition to the military junta led to its voluntarily relinquishing power in 1983.
We visit many lovingly maintained, centuries old buildings in Cordoba. We find ourselves liking this city more and more in spite of, or many because of, it's volatile past. Four hundred years of stories of power and unreasoned violence sharing the memory collective with accomplishments of highly productive, peaceful life. Blend that past with a future promised by the power of today's young graduates and that, we find, is today's Cordoba, today's Argentina.
Sprinkled throughout Cordoba, like thoroughout its history, we discover the obiquitious Catholic churches quietly riding out the storm that is just life, after all. Today, like many days lately, amid history lessons and the frenzy of city life, we go to church. We don't want to join, we just want a little respite, like many Cordobians, in the cool tranquility within.
Enter your email address to receive updates to Murray Castle's trip story!
Recent Entries
Archives:
Archives:
Monthly
Archives:
Category
NEW! HU 2015 Motorcycle Adventure Travel Calendar is now available! Get your copy now for some terrific travel inspiration!
HUGE, 11.5 x 16.5 inches, beautifully printed in Germany on top quality stock! Photos are the winning images from over 600 entries in the 9th Annual HU Photo Contest!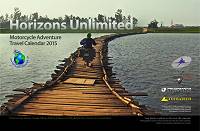 "The calendar is magnificent!"
"I just wanted to say how much I'm loving the new, larger calendar!"
We share the profit with the winning photographers. YOU could be in the HU Calendar too - enter here!
Next HU Events
NEW!

USA Virginia: Apr 9-12, 2015
Canada West: Aug 20-23, 2015
USA California: Sep 24-27, 2015
Aus Queensland: Sep 24-27, 2015
USA North Carolina: Oct 8-11, 2015
Aus Perth: Oct 9-11, 2015
Take 40% off Road Heroes Part 1 until October 31 only!
Road Heroes features tales of adventure, joy and sheer terror by veteran travellers Peter and Kay Forwood (193 countries two-up on a Harley); Dr. Greg Frazier (5 times RTW); Tiffany Coates (RTW solo female); and Rene Cormier (University of Gravel Roads).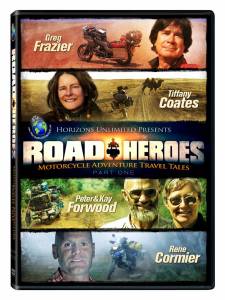 "Inspiring and hilarious!"
"I loved watching this DVD!"
"Lots of amazing stories and even more amazing photographs, it's great fun and very inspirational."
"Wonderful entertainment!"
Check it out at the HU Store! Remember to use Coupon Code 'HEROES' on your order when you checkout.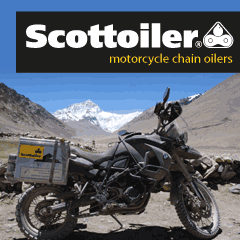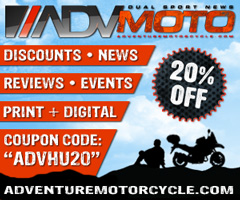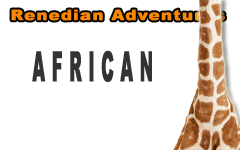 What others say about HU...
"I just wanted to say thanks for doing this and sharing so much with the rest of us." Dave, USA
"Your website is a mecca of valuable information and the DVD series is informative, entertaining, and inspiring! The new look of the website is very impressive, updated and catchy. Thank you so very much!" Jennifer, Canada
"...Great site. Keep up the good work." Murray and Carmen, Australia
"We just finished a 7 month 22,000+ mile scouting trip from Alaska to the bottom of Chile and I can't tell you how many times we referred to your site for help. From how to adjust your valves, to where to stay in the back country of Peru. Horizons Unlimited was a key player in our success. Motorcycle enthusiasts from around the world are in debt to your services." Alaska Riders

10th Annual HU Travellers Photo Contest is on now! This is an opportunity for YOU to show us your best photos and win prizes!
NEW! HU 2014 Adventure Travel T-shirts! are now available in several colors! Be the first kid on your block to have them! New lower prices on synths!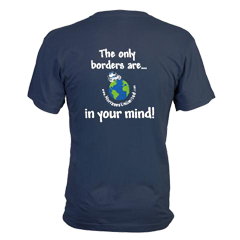 Check out the new Gildan Performance cotton-feel t-shirt - 100% poly, feels like soft cotton!

What turns you on to motorcycle travel?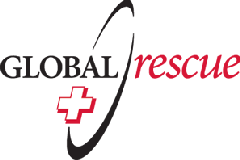 Global Rescue is the premier provider of medical, security and evacuation services worldwide and is the only company that will come to you, wherever you are, and evacuate you to your home hospital of choice. Additionally, Global Rescue places no restrictions on country of citizenship - all nationalities are eligible to sign-up!
New to Horizons Unlimited?
New to motorcycle travelling? New to the HU site? Confused? Too many options? It's really very simple - just 4 easy steps!
Horizons Unlimited was founded in 1997 by Grant and Susan Johnson following their journey around the world on a BMW R80 G/S motorcycle.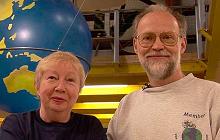 Read more about Grant & Susan's story
Membership - help keep us going!
Horizons Unlimited is not a big multi-national company, just two people who love motorcycle travel and have grown what started as a hobby in 1997 into a full time job (usually 8-10 hours per day and 7 days a week) and a labour of love. To keep it going and a roof over our heads, we run events (22 this year!); we sell inspirational and informative DVDs; we have a few selected advertisers; and we make a small amount from memberships.
You don't have to be a Member to come to an HU meeting, access the website, the HUBB or to receive the e-zine. What you get for your membership contribution is our sincere gratitude, good karma and knowing that you're helping to keep the motorcycle travel dream alive. Contributing Members and Gold Members do get additional features on the HUBB. Here's a list of all the Member benefits on the HUBB.
Books & DVDs

All the best travel books and videos listed and often reviewed on HU's famous Books page. Check it out and get great travel books from all over the world.

MC Air Shipping, (uncrated) USA / Canada / Europe and other areas. Be sure to say "Horizons Unlimited" to get your $25 discount on Shipping!
Insurance - see: For foreigners traveling in US and Canada and for Americans and Canadians traveling in other countries, then mail it to MC Express and get your HU $15 discount!
Story and photos copyright © All Rights Reserved.
Contact the author:
Editors note: We accept no responsibility for any of the above information in any way whatsoever. You are reminded to do your own research. Any commentary is strictly a personal opinion of the person supplying the information and is not to be construed as an endorsement of any kind.
Hosted by: Horizons Unlimited, the motorcycle travellers' website!
You can have your story here too - click for details!