April 03, 2006 GMT
Waiting for Katie
Seems like itīs been years since I said goodbye. I left Katie in a cavernous warehouse in Houston in early February and flew to sunny Santiago. It also seems like years that Iīve been taking Spanish lessons, but itīs only 7 weeks. Now schoolīs out and itīs time for the real adventure to begin. But the clock seems suddenly uncooperative as its little gears slowly saw away the minutes. Minutes become hours as I wait for the freighter to unload Katie M onto the docks of Valparaiso. Iīm so ready to hit the roads and start exploring South America.
My riding partner, Bob Bielesch, arrived a week ago in Santiago. While I spent the last week of school learning pronouns direct, indirect and airmail, Bob was touring the town. While I puzzled through Pretérite Imperfecto, Amigobob was lunching on freshly caught fish and glasses of white wine. All in all, Amigobob had a great reintroduction to Chile. I now have command of a unique version of spanglified piglatin.
Saying goodbye to my gracious homestay hostess Maria is not easy after living in her home for seven weeks. Maria hosts both university students and others, like myself, attending spanish lessons at the Terra Australis Escuela. She has provided me with a tranquil place to stay, meals and clean laundry, all for a very reasonable price. I should be so lucky to stay in places like this in North America. I make it easier (on me) to say goodbye by giving Maria a small gift. As families are very important in Chile, Maria, like women everywhere, sacrifices for the benefit of her family. I choose one she can only use on herself.
On Saturday we jump on the bus to Viņa del Mar and an hour and half later weīre at the coast. We are expecting the bikes on Monday and arrive a couple of days early as if that would speed up the waiting time. It doesnīt but we take advantage of the wait to tour Viņa and Valparaiso.
On Friday evening, while freighters ride at anchor, the sun sets a chromatic gold in the west, casting a theatrical and romantic spotlight along the playa promenade. On the black and white tiled sidewalk, a man and woman in black tights dance the tango to the music of their boombox casette player. Their moves are exotic, smooth and in perfect rhythm with each other and the setting sun. A crowd gathers. The dancersīblack top hat, overturned on the sidewalk, gathers coins and bills from grateful admirers. I take a movie with my digital camera and watch their moving language of latin love unfold.
The change of scenery is a nice reward for the weekend. Valparaiso is a photographīs dream if the mission is to find unusual images to capture. Everyday people, like the street sweepers below, are quite often pleased to have their picture taken. The digital camera allows the great advantage of reviewing their picture immediately after taken. They are pleased, so I am. People pictures are important.
The ascensors, the turn-of-the-century cable-driven elevators, take us half way up the Florida Cerro to the Gato Tuerto, a bright yellow restaurant perched on the cliff edge. From the open air deck we enjoy the sweeping vista of the Valpo bay. I have pollo con arozz (chicken with rice) with a frosty medio litro of cerveza on the side.
In a day or so weīll meet with the fine folks at the Aduana offices and see what needs to be done to gain possession of our trusty (and I hope not rusty) steeds. It may be some time before another chapter is posted, as itīll take awhile to adjust to the travelling mode and looking for internet shops in all the wrong places.
April 15, 2006 GMT
Costa y Desierto
Katie is free! We liberate her and her 14 friends from the shipping container by the light of the Valparaiso moon. The first ride with Katie is from the Aduana yard high in the cerros above Valpo back to Viņa del Mar, 30 minutes away. A wide swath of moonbeam shining across the Pacific Ocean far below greets us as we crest the hill. At that memorable moment on the new continent together, I say, "Katie, Iīm sure glad to be together again. That moonbeam is a good omen, now for the next six months carry us safely home".
Amigobob and I ride our bikes back to Residencia 555, our home for the last few days, then pack til 1 in the morning. The next day we ride triumphantly out of town, heading north up the coast. Or at least thatīs the plan. Instead we make a couple of tours through town trying to find our highway. Maps, discussions and GPSīs are all put to use. Finally we just say the hell with it and use our instincts. Keep the Pacifico on our left and follow the most cars going north. It works. Ah, technology and our brilliance as world explorers....
Not far from the scene above, General Pinochet had his coastal retreat where he could get away from the hectic life as a military dictator. The coast of Chile also has many faces, from tranquil sandy beaches to crashing surf on rocky ledges. The main Pan American highway, Ruta Cinco, is miles inland most of the time. Amigobob and I prefer the roads less travelled, so finding a lonely stretch of two lane coastal carretera is much more to our liking, no matter whether itīs dirt, gravel, oiled or pavimento. In time, we find road surfaces that pretty well run the spectrum from river bottom to 4 lane divided autopista.
Our rides sometimes take us inland. Although the aridity of the landscape reminds me of the serious consequences extracted from the careless, it is not a land untouched. At random intervals the delelict remains of a mining operation stands out like bleached bones in the sand. Often we stop and explore. The main prizes, depending on the era, are nitrates, coal, cobre (copper), plata (silver), oro (gold), and sal (as in pepper). There may be more reasons to dig holes in the sand here, including the unexplained desire to do it just for the hell of it (my personal theory).
Itīs a good thing Amigobob and I decide to bring along camping equipment. We find brilliant little bivovacs, rooms with a view as FY would say. One of my favorites to date happens after a long day on the coast when we ride inland to visit a ghost town. El sol beats us to bed, but we continue riding east on the gravel road into the dark. We arrive at Chaņarcillo, a mining town of 7000 personas in the mid 1800īs. Our friend, la luna, rises over the ridges to the east and helps us set up by her light. Itīs truly a magical place. The desert air is dry and shirtsleeve warm, we put up our tents in happy comfort. Later I take a walk among the ruins. Not a breath of wind. Overhead the Milky Way paints itīs white path in spite of a waxing moon. There is Orion, the Southern Cross and low in the southern sky is a star so bright it looks like a planet but I think itīs too far out of the ecliptic arc. At my feet lies the ghost town, or what remains of its desicated ruins, so quiet I can hear the hum of my own being in my ears. The whole scene is another case of PFM (Pure F..king Magic).
Most days we start riding about 8:30 am and stop sometimes in a small town (pueblo) to grab a restaurant meal (favorite Chilean food is fish, chicken, and beef, all with rice or papa fritas). Every town has a plaza, usually well treed, green, shady, full of flowers and park benches. Usually somewhere near the plaza we will find a nice meal for $5 to $8, including Coca-Cola for me, Fanta Orange for Bob. Around 8 pm with cena (supper) we each order a medio litro of cerveza, or as itīs known locally, a schop. One must know these things, you know.
At some time of the morning comes the ritual of stripping off extra clothes, as the temperatures rise from 10 C to 30 C. Even as we stop in the middle of a dusty lot, kids show up out of nowhere if thereīs any sign of habitation within 50 kilometros. The boys are pleasant, honest, curious and modest. It is plain they are typical Chileans, members of a nation I canīt say enough good things about. A remarkable contraction becomes evident, a time warp of tradition versus technological progress. Both boys have few possessions, that is plain, and probably live in a 600 square foot casa along with an extended family. But both pull out cell phones and take my picture as Iīm about to leave. This is the same country where I must carry my own toilet paper for public baņos, then fold up the used paper and put it in a small waste basket there for the purpose (sanitation systems are not designed to handle paper waste - not such a bad idea). A country where remote pueblos received electrification in the last decade. A country with one story adobe buildings, narrow dirt streets and satellite internet, all in the same cuadra. Cool.
After a scenic ride along the wild coast north of Taltal, we ride into Antofagasta. After sundown, the downtown streets are incredibly crowded with pedestrians. There is no special event, itīs just families, young lovers, old men and mujeres viejos out for an evening social stroll. I find it charming and in comparison to our Canadian lifestyle, reassuring to see a culture that openly values people and family. Street stalls are in abundance. It reminds me of the charm of India or Nepal.
Itīs in Antofagasta where I meet the man below, Ramon Williams. Working for the small business of Frio and Electronic, he is a talented mechanic and when I show him where my Jesse panniers are rattling loose on the long corrigation roads, he immediately gets the drift and fills in the blanks of my broken spanish. He reads my needs perfectly, even to my desire to have the bolt holes siliconed to keep the maletas sin agua (the bags waterproof). Two hours of dedicated work, where he dropped everything to help me, cost me diez mil pesos and dos litros of Coca Cola (about $20). Muchos gracious, Ramon, Luis Palma y Jorge Monroy.
In the next chapter at the end of April, I will write about the most remarkable Atacama and the charming pueblo of San Pedro de Atacama (is it the new Kathmandu?). As we ride from sea level to within 80 kilometers of the towering Los Andes, we crest an almost inperceptible height of land. The GPS shows 11,200 feet above sea level! How could that be possible? I never noticed the climb. The vastness of the landscape that lays to the east and south of our highway summit nearly takes my breath away, like that first shock at seeing the Grand Canyon. Never while standing on this planet have I seen so much tierra at one time. To the east and up a massive swell of land that forms the base of the Andes lays the nearest pass at more than 15,000 feet. Snow capped volcanoes along the cordillera look like they belong to Mars. That and more is for next time. In the meantime, Amigobob and I continue to ride the great southern continent as we head north, east, west and sometimes south, but like well meaning explorers, perhaps a cross between Dr Livingstone and Mr Magoo, we move slowly towards the centre of the Incan Empire in Cuzco, Peru. At least I think thatīs our plan...


And to my favorito hijo, Christopher, Happy 22nd Birthday on 19th of April. I wish you were here to share in this most marvelous adventure.
April 29, 2006 GMT
Arica to Nazca
"HEY! GOD DAMN IT!" I yell as I see a guy with MY DAYPACK going out the door. I jump up from my chair and chase after him out of the restaurant. There are two of them, one going each way. Which one of these bastards took my pack? Thief No 1 escaping to my left seems empty handed but I canīt be sure. Thief No 2 is heading across the street to the town plaza. He looks empty handed too. Which one do I chase? Then out of the corner of my eye I spot my pack lying on the sidewalk. Outrage and disbelief turns to relief and mild aftershock. My first day in Peru, just arrived in Tacna and this is the welcoming committee? Not impressed.
What a change from Chile. The standard of living is noticably lower. But to be fair the Peruvian Border and Customs folks were very helpful. They helped Bob and I sort out the several pieces of highly important papers and get the six stamps so we can bring our motorcycles into their country without further hassle. All in a record two hours. Hope going skiing to Whitefish Montana never gets this detailed.
We head north, then out to the coast after my adventure in Tacna. Fortunately, to balance my perspective of Peru, we meet a great guy in Ilo at dayīs end. Wilfredo Contreras Chacon is a business and relations consultant and must be one of Peruīs best ambassadors. Our hotel overlooking the ocean is great, the seafood is lovely, the wine hits the spot.
Not all coast line highway looks this appealing. Back in Chile days ago, we chose a road less travelled along the coast. It offered views all right, and chewed up switchback corners, rock slides, sand drifts, loose boulders and a one-way ticket to the hereafter if we go over the edge. Turns out thereīs a good reason why some roads are less travelled.
Also back in Chile some days ago, Bob and visit the adobe village and tourist central pueblo of San Pedro de Atacama. Home of the Valle del Luna, pink flamingoes, salt deserts and geothermal delights. Los Andes tower into the heavens to the east. In the evening we walk San Pedroīs dirt roads shopping for a nice restaurant. Theyīre all nice. With nice tourist prices too. I like it here in spite of all that. In the night picture below, thatīs not all streetlamps hanging over wood carved signs. A full moon goes with the mid-twenties temperature to help create the perfect desert evening ambiance.
As we travel the rutas of Peru, we encounter our friends, the Carreteras, or national highway police. They prove to be very approachable and helpful. In exchange for us sticking to the speed limit, they wave as we pass. And we pass lots of patrol vehicles, it seems like every 100 kms or so. And just for good measure, Peru has control/toll gates on their highways, each called a peaje. As motorcyclists, we are waved through without having to pay. All right, what a civilized country!
Some arqueologico historia is always good. We stop and check out some petroglyphs in the several hectare area known as Toro Muerto. Back between 700 and 1400 AD, who would climb out of a perfect oasis of a valley to pound away on some boulder field in 40 degree heat? Some 2200 petroglyphs were hacked out by these unknown authors, sometime after the Wari culture but before los Incas. My guess on the image below is, even then, it was just another case of true love. Hey, maybe it was the mujer who made the picture. Notice how big el hombreīs hands are? Maybe she thought he was all hands.
The Nazca Lines. Well, what can I say? Everyone has seen the air photos. But still, when I take an early morning flight with pilot Americo Torres Venegas in a Cessna 206 I am staggered by the immensity, genius and mystery of the lines, triangles, animals and accuracy of it all. (I also have a bit of a reaction to the US$80 fee.) Constructed on an alluvial plain, fanned by a myriad of dry river beds, the Nazca removed the covering rock and exposed the white tierra beneath. The rocks were then used to border the image. it seems impossible to understand what the Nazca culture, over several hundred years, were thinking. Lots of theories. I like the religious concept that the deities from above were the only ones to see the works, and the other theory of agricultural and astronomical calendars tied together makes sense. Where were the star alignments 1000 years ago anyway? Some of the lines go on for kilometers. Straight as arrows.
The older and more exquisite creations, like the hummingbird, catch my fancy. As later generations came along they obliterated parts of the earlier works. Pity. I can hear the ancients now, "That just like young people nowadays. No respect for their elders."
Just a few kilometers out of the city of Nazca are the burial grounds of the Nazca people. The aridity of the climate has preserved the mummified remains. The government of Peru, in an attempt to stop graverobbers from spreading skulls and bones across the landscape, created a very compelling outdoor museum. However, in a tiny on-site building, in a glass display case, is the man below that impacted my senses the strongest.
After Nazca, we ride north and east into the heart of the Andes. The picture below shows Katie and msc before the adventure of the day really started. I thought Iīd include it just so you know this is being written by yours truly and not some highly talented biographer, as some of you might be wondering.
After this picture was taken, Bob and I ride the switchbacks higher and higher until we get to over 13, 000 feet. We stop for lunch in the mountain village of Puquio. This is Peru with the traditional multicolored dress, women with hats and colored blankets as backpacks, terraced mountain sides, ages old stone fences, goats, sheep and llamas. Pan flutes, adobe homes eight feet high. Monster size mountains.
After lunch right by where the photo below is taken, Bob goes on ahead to look at a church constructed in 1734. When I get there minutes later he is gone. Lots of questions I ask, including to a helpful police officer. Seems Bob has riden out of town and is headed over the pass to Abancay, our next stop. That seems incredible to believe but when I get out of town and stop to ask the Carreteras parked there, they confirm a motorcylist has just gone by 10 minutes ago. I follow. I stop oncoming traffic, ask pedestrians, llamas, goats and vicunas. They all say the same thing. A moto is just 10 or 15 minutes ahead of you.
It turns out thatīs not the only thing in front of me. As I continue to climb into the heavens, they come down to meet me. First cloud build-up, then lightning. Damn! Iīm at 14, 800 feet and still rollercoasting along on top of this barren land. Then itīs rain. Then hail. The pista Iīm riding on turns white and gathers a couple of centimeters of freezing slush. Katie is not happy breathing above 13,500 feet and I have to keep the revs up or sheīll stall. The temperature drops to 2 C. Itīs sunset soon. I lose my sunglasses when my wet gloves fumble them off my face. My face shield fogs with my breath and I have to open the visor to see. That lets in the cold and wet. This high plateau goes on for an eternity.
Itīs getting dark when Katie and I finally start down off the top. But the funīs not over yet. With the surpentine road the downhill switchbacks combine with cambered pavement. Now if I slip on this standing and running water, sleet and ice Iīll be over the edge and thereīll be nothing to find at the bottom, whereever the hell that is down there in the dark.
I manage to get in behind a semi. Heīs in double-dumptruck low and Iīm in neutral because I need to keep the rpm up to 4000 or Katie will stall. And I need the headlight badly in the gathering dark. Plus Iīve got the electric grips on high to keep my hands from freezing. Iīm on both brakes but as little as possible. No time for a skating party to break out now. I follow the truckīs tracks. That helps a little. I watch the altimeter on the GPS and the thermometer on the cockpit dash. I need lower altitude quickly and warmer temperatures. Where Bob is right now I have no idea and donīt care: itīs now just a matter of keeping my ass in one piece.
At 7:30 Iīm back down to 12,000 feet and still losing altitude. Itīs 4 C now. It feels bloody tropical. The rain quits. I think Iīm in a canyon but canīt tell for sure because itīs darker than Tobbyīs ass. Tomorrow Iīll find out Iīve been driving in a canyon alright and beside a river bigger than the Bow. But right now I am so happy to have lived through that last couple of hours. Too soon to get too happy. Now the road likes to surprise me with itīs cows, horses, goats, people, cars with no lights, rock slides in my lane, bridges at right angles and rivers of water running across the road when I least expect it. I thump into small villages over unmarked speed bumps built by the locals with dirt and stones.
By the time I get to Chalhuanco, the first pueblo with a hotel, Iīm pretty well done. Mostly, thanks to my gortex riding gear, Iīm dry. My hands are soaked but workable. Iīm hungry, chilled and exhausted from the concentration of keeping Katie and I in one piece. The dimly lit town, with its swarms of folks plying main street seems like home to me. Tomorrow, Iīll start looking for Bob again. Right now a hot shower and supper? That sounds like me.
Enter your email address to receive updates to Murray Castle's trip story!
Recent Entries
Archives:
Archives:
Monthly
Archives:
Category
NEW! HU 2015 Motorcycle Adventure Travel Calendar is now available! Get your copy now for some terrific travel inspiration!
HUGE, 11.5 x 16.5 inches, beautifully printed in Germany on top quality stock! Photos are the winning images from over 600 entries in the 9th Annual HU Photo Contest!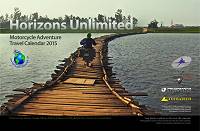 "The calendar is magnificent!"
"I just wanted to say how much I'm loving the new, larger calendar!"
We share the profit with the winning photographers. YOU could be in the HU Calendar too - enter here!
Next HU Events
Canada West: Aug 20-23, 2015
USA California: Sep 24-27, 2015
Aus Queensland: Sep 24-27, 2015
USA North Carolina: Oct 8-11, 2015
Aus Perth: Oct 9-11, 2015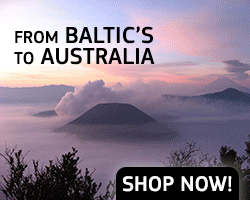 Take 40% off Road Heroes Part 1 until October 31 only!
Road Heroes features tales of adventure, joy and sheer terror by veteran travellers Peter and Kay Forwood (193 countries two-up on a Harley); Dr. Greg Frazier (5 times RTW); Tiffany Coates (RTW solo female); and Rene Cormier (University of Gravel Roads).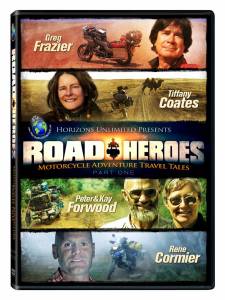 "Inspiring and hilarious!"
"I loved watching this DVD!"
"Lots of amazing stories and even more amazing photographs, it's great fun and very inspirational."
"Wonderful entertainment!"
Check it out at the HU Store! Remember to use Coupon Code 'HEROES' on your order when you checkout.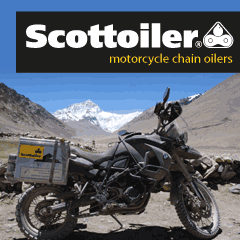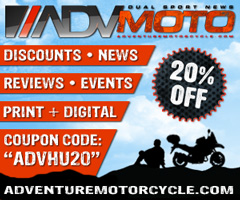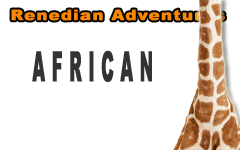 What others say about HU...
"I just wanted to say thanks for doing this and sharing so much with the rest of us." Dave, USA
"Your website is a mecca of valuable information and the DVD series is informative, entertaining, and inspiring! The new look of the website is very impressive, updated and catchy. Thank you so very much!" Jennifer, Canada
"...Great site. Keep up the good work." Murray and Carmen, Australia
"We just finished a 7 month 22,000+ mile scouting trip from Alaska to the bottom of Chile and I can't tell you how many times we referred to your site for help. From how to adjust your valves, to where to stay in the back country of Peru. Horizons Unlimited was a key player in our success. Motorcycle enthusiasts from around the world are in debt to your services." Alaska Riders

10th Annual HU Travellers Photo Contest is on now! This is an opportunity for YOU to show us your best photos and win prizes!
NEW! HU 2014 Adventure Travel T-shirts! are now available in several colors! Be the first kid on your block to have them! New lower prices on synths!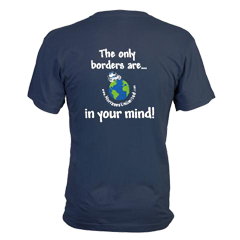 Check out the new Gildan Performance cotton-feel t-shirt - 100% poly, feels like soft cotton!

What turns you on to motorcycle travel?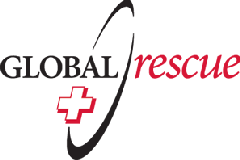 Global Rescue is the premier provider of medical, security and evacuation services worldwide and is the only company that will come to you, wherever you are, and evacuate you to your home hospital of choice. Additionally, Global Rescue places no restrictions on country of citizenship - all nationalities are eligible to sign-up!
New to Horizons Unlimited?
New to motorcycle travelling? New to the HU site? Confused? Too many options? It's really very simple - just 4 easy steps!
Horizons Unlimited was founded in 1997 by Grant and Susan Johnson following their journey around the world on a BMW R80 G/S motorcycle.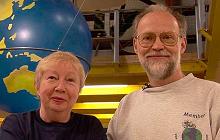 Read more about Grant & Susan's story
Membership - help keep us going!
Horizons Unlimited is not a big multi-national company, just two people who love motorcycle travel and have grown what started as a hobby in 1997 into a full time job (usually 8-10 hours per day and 7 days a week) and a labour of love. To keep it going and a roof over our heads, we run events (22 this year!); we sell inspirational and informative DVDs; we have a few selected advertisers; and we make a small amount from memberships.
You don't have to be a Member to come to an HU meeting, access the website, the HUBB or to receive the e-zine. What you get for your membership contribution is our sincere gratitude, good karma and knowing that you're helping to keep the motorcycle travel dream alive. Contributing Members and Gold Members do get additional features on the HUBB. Here's a list of all the Member benefits on the HUBB.
Books & DVDs

All the best travel books and videos listed and often reviewed on HU's famous Books page. Check it out and get great travel books from all over the world.

MC Air Shipping, (uncrated) USA / Canada / Europe and other areas. Be sure to say "Horizons Unlimited" to get your $25 discount on Shipping!
Insurance - see: For foreigners traveling in US and Canada and for Americans and Canadians traveling in other countries, then mail it to MC Express and get your HU $15 discount!
Story and photos copyright © All Rights Reserved.
Contact the author:
Editors note: We accept no responsibility for any of the above information in any way whatsoever. You are reminded to do your own research. Any commentary is strictly a personal opinion of the person supplying the information and is not to be construed as an endorsement of any kind.
Hosted by: Horizons Unlimited, the motorcycle travellers' website!
You can have your story here too - click for details!