December 06, 2007 GMT
winter update
Roxanne is now parked and covered up for the frigid Central European winter months. Searching online for a suitable cheapish bike to buy in the USA where we'll be heading next Autumn to South America and beyond the seas to China (minus bike, we'll buy another in Nepal). Will be back on Roxanne in the Spring. Note-the rack was chromed recently and instantly nicked!
Posted by Graham Carnaffan at
02:21 PM
GMT
February 05, 2008 GMT
Biking the Balkans: summer 2007, 1984 Yamaha xj 550

We have become two wheeled wind cheaters, curling through the heat sodden heat shimmering air that is The Balkans in August: the sea glistens diamond-like on our right, the jagged escarpments that are The Dolomites scrape into the sky on our left. Ahead is the road, the twisting smooth honesty that only two wheels can provide with every bump and every breath of pine and rosemary scented air. It could be a song. A love song. An endearment to this part of the world where Romeís generals once played and now cheap airlines land. It wasnít always like this.

We set off (thatís me and Ida) on Roxanne,(think song) our trusty 1984 Yamaha 550 XJ, on the 19th August, the day before the national holiday here in Budapest, Hungary. The broiling, sweltering summer of 2007 was holding steady and we were ready for some breeze. Packed up and strapped on, camping chairs and oversized tent bungeed onto the side bags, new back-box bulging with coffee and wilting sanwiches, cold water warming and ourselves goggled up in summer open face helmets. We got one metre before we bit the dust; the new lock still attached to the front wheel, the crowd of onlookers and a dog dismayed and we embarrassed, fretting that something on Roxy was broken but it was only a fuel leak. All OK. Off we go.
Szeged, Hungary, same day but hotter and a fully flat back tyre five kms outside of town, 25 kms from the Serbian border. Under the shade of a burnt out tree we just stare at the flat tyre wondering: what the hell do we do now? We eat the melting sandwiches, drink the now almost boiling water and watch the onrushing traffic onrush into a speed trap 100 metres down the road. A fellow biker passes, turns and stops. Off he goes to buy some íinstant fix a flatí and weíre saved temporarily. Because of the pending national holiday we cross the border, bouncing like a porno star in heat, our back tyre solid but not exactly weighted correctly and head for Palic/Subotica. A lake, a room, clean air and classical music blasting over the sound system before echoing off the lakeís placid surface. We can laugh at the end of the day and enjoy the local VRANAC wine. There is a vulkaniser close to the campsite, not a star trek convention, but a tyre repair shop.
It cannot be fixed-the fourth, fifth and sixth vulcanisers have informed us, no time, no tools, no patience, only cars. Someone by the name of David can help us though, and weíre told where to find him. He seems to know everyone and speaks a polyglot to communicate: hello local mafia. It is a 40 Euro rip off but we are eventually fully inflated and no longer bucking. Ciao Subotica, a large town with enough air pollution to start a rhino coughing.
Belgrade, a dayís easy ride on the old road that runs parallel with the toll highway. Six Euros for foreign registered cars and itís a big money earner as it is the main highway from Asia into Europe and all manner of trucks use it: so best avoided. The Serbian countryside is green, empty of activity yet Ida is stung by a wasp. On the neck. Luckily the sting hasnít gone deep and Iím able to gingerly extract it. We are not having fun. We arrive in Belgrade at rush hour and go to the main train station which is our pre arranged meeting point with Sophie, Idaís sister who lives there. She lives about 100 metres away from the station and Roxy is quickly unpacked (itís becoming a habit) and locked in the courtyard for the time weíll be there.

Belgrade is noisy and eye stingingly polluted with coughing rhinos everywhere. The Danube and Sava rivers converge in the shadow of the ancient castle (white castle to give itís original name) and afford the city some quiet respite and recreational areas. Itís 35C. There is no shade. Two nights of sweating and coughing countered with Sophieís good cooking and weíre ready to head south. Our target is what looks like a city on the map called Nova Varos which in fact turns out to be an oversized village on top of a big hill.
There is a massive communist era hotel on the outskirts of Nova Varos which doubles as a sport and youth camp in the summer: when we were there. No rooms but as this place doubles as a ski resort in the winter there are plenty of pensions with rooms for rent in the woods. We find a tiny place that cost 10 Euros for a double room. We are filthy and the sweat has rapidly dried in the soft mountain air. A shower. I had promised this as a carrot to counteract the arse numbing ride into the southern Serbian mountains, as we rode in the black clouds of truck emmissions heading south to do dubious trade with their new neighbour, Montenegro. The ten Euro room had no water, anywhere. Not even in the loo. But the old style hotel did and we made copious use of their toilets and sinks before having dinner on the terrace which was straight out of a food shortaged communist plot bad joke, although it was very funny at the time and what food the hotel did have was fresh and cheap. A tip! Learn basic Cyrilic symbols before heading this way, for food and drinks especially. The next morning we went back only to find that the hotel had no power nor coffee and demanded we breakfast indoors in the dark. We rode off into the early morning coolness. Our next stop would be breakfast and then after that, the beach.
Nova varos to Sveti Stefan Auto Kamping. The crosses and fresh flowers of the dead litter the road every kilometre or so. A burnt out truck lies at the bottom of a precipice: the myriad tunnels arenít lit and are cratered like the moon. The infrastructure is falling apart and all around us the towering crags puncture the liquid blue sky. There seems to be no arable land. Riding carefully, this section of the trip was like a dream that took us through a majestic landscape of pine forested mountains and aquamarine streams that crossed through the deepest of valleys. We rode through the soulless capital, Podgorica, and headed for the ancient town of Cetinj, which had been the seat of kings and governments of centuries until the 20th Century horrors in the Balkans. All of them. The road from Cetinj corkscrews down towards the beckoning sea. They have water and itís warm and salty.
Naked or not? There is a campsite which overlooks the ex fishermanís peninsula of Sveti Stefan (saint Stephen). The campsite is basic in its amenities but bountiful in its location and layout which is over several acres. It is easy to find a secluded spot in the trees and hillocks which keep the site in shade. The sun is merciless but the sea is clean and warm and down the bottom of a steep path which leads to a tiny pebble beach with red rocked cliffs rising from the beach studded with the everpresent pine trees. At the bottoom of the cliffs the sea has worn a small arch into the rock and itís possible to swim through this and veiw the peninsula which has been turned into an exclusive mega Euros per night hotel for the rich and mafia who seem to be one in this part of the world. Million Euro boats bob in the sea and the locals who live away from the coast are impoverished: dreaming of a visa to work away which will be denied to the majority. The campsite can be divided into two groups, the naturists and the clothed. The showers (cold water only) are outside and not curtained off and are unisex. This is where everyone is a naturist in suds. The tap water seemimgly comes straight from the mountains and is sweet. It is paradise yet over 1,000 kms south of our start and end. Itís another world of languid days, lapping waves, crunching stones and cold beer. At night there is a wind not unlike an enormous hairdryer. We wake up around two or three in the morning soaked in sweat and wondering what and where this wind could be coming from. It would affect us for the rest of the week.
Another day of swimming, eating grapes and swimming some more and a night spent on the beach wondering what had happened to the sea at it appeared to be in a constant state of high tide, the beach an ever decreasing crescent of red pebbles. That night the wind blew and blew until the trees bent over and whispered into the tent that shook like a giantís crisp packet being permanently opened. No sleep. We hit the road sleepily the next morning, going north for the first time up towards Croatia. The wind seemed to have died.
Ida isnít happy about being back on Roxy and because of the terrain she has to use diverse leg muscles to keep a grip: muscles not often used and after a couple of hours we pull over just after the extremely easy border crossing (green card insurance required, as in all of the Balkan countries, if coming from The EU, enquire at your insurance broker about this) and create an arse pillow and thigh support out of an old aeroplane blow up pillow that props Ida up on the pllion. She now has a sort of air bed to sit on that raises her thighs and eases her discomfort totally. Try it. We go past the ancient city of Dubrovnik, the pearl of the Adriatic according to Byron. A sure beauty of a city with prices to pauperise intantly. We found a camp site right on the water at a village called Zlaton 6 kms north of Dubrovnik. 20 Euros for the night, welcome to Croatia. We were on a perfect bay, a gorgeous black hulled schooner from Hong Kong at anchor in the middle. Weíd admired her in Montenegro and she seemed to be making the same speed as us, although at a more stately pace. We swim in the glass calm water, watching out for the everpresent sea urchins which induce me to wear rubber shoes.

That night the wind returns, our crisp packet like tent is blown asunder all night long. Zlaton, posh, exclusive and not for us. A bowl of fish soup seemed reasonably priced at three Euros but it was basically a thin small bowl of water with five, yes I counted them, grains of rice included and not one bit of fish. Two hundred plus kms up the road is Omis and six south of Omis is the small village of Lokva (before the tunnel). Sanjaís Guest House has rooms for less than ten Euros per person per night and the wind is free. It also has a kitchen where each room is designated a cooker and a fridge. We can sleep peacefully, eat what we buy at the local market and generally relax and catch up on bodily and Roxy maintenance. Itís always hard to leave Sanjaís with itís mix of locals and backpackers. We spend a day venturing into Split, the site of the Roman Diocletianís palace and also a city which was later built up by the Venetians at the height of their power: tax collecters. The whole coastline stretching from Budva in Montenegro to northern Croatia is lined with ancient walled cities, which were used as fortresses to ensure the passage of trade to Venice when ships came this way. Now the harbours are jammed with mafia moneyed super yachts. And tourists and ferries. Itís hard to find a non tourist cafe or bar on the Croatian coast, itís as if the locals have a secret network of hiding places where they congregate away from digital cameras.
Split to Zadar. Weíd heard that Zadar was it. A place where locals lived and hung out and that it was a real place unlike the dream weíd been living in. Another two hundred plus kms to go and the road gets more corkscrew like north of Split and it isnít as well kept as the rest of the coastal road as the highway runs parralell and most vehicles use the overpriced six lanes instead of the free breeze in your face twistingly slow by the sea road. Itís beautiful but Roxanne has developed an oil leak to rival the Saudis. She almost gushes when we stop, leaving a pool of slick black stuff under her belly. I reckoned that Iíd overfilled her with top ups due to the mountains, but of course I was being optimistic. The outskirts of any major city are usually industrial ugly and Zadar is certainly no exception. Riding into town under a blackening sky that spells imminent thunderstorm, we search frantically for a room. Most rooms lie on the northern side of Zadar and we quickly have an apartmen (sic) for 25 Euros. The rain lashes down just as we pull up. After the downpour the sky resumes its usual hue yet the heat is more subdued. Walking into the old city we either have to go around the large marina or take a boat. An old man rows us across on his charge which seems to be part of him. 50 Cents for Charon.
The old walled city is indeed fantastic with ancient Roman ruins lying around all over the place and churches from the 12th-15th century. The locals live here and have their own places to hang out; cafes, bars and pizza joints. The local youth have discovered the punk look which sits in juxtaposition with the refined antiquarian air of the place. It is very expensive to eat here in comparison with local incomes, and ours. Zadar seems to be made up of squares and churches and cafes with two parralell streets running north south. With our daily 50 Euro budget (between us) smashed into overpriced smithereens we decide to leave the next day and find a cheaper campsite somewhere south of Rijeka. Feeling dejected and poor and with the news that the Croatian tourist board has a long term plan to attract a wealthier crowd and discourage camping and DIY holidaying, we walk back to our apartment around the marina. The ferryman has gone home.


Northbound. Goodbye Zadar. Riding out of Zadar we miss the only turn for the north bound coastal route and end up in the hills for a few kms before tracking back with local advice on where the turn off is exactly. The road between Zadar and Rijeka is approximately 250 kms of serpentine spleandour. The stark grey hills rising horizontally out of the eastern kerb and moonscape islands puncturing the ruffled drop into the Adriatic on the west, and the wind threatening to blow us into either.
We are blowing all over the road and luckily there is hardly any traffic on this section of the road. Only the odd group of bikers riding in snake formation waving and leg shaking as they overtake us on their BMWs (mostly). We are making slow progress in the wind and after 150 kms we pass through a small fishing village called Karlobag. It appears to be well known as it is one of the few sections of the northern coastal road with a link to the highway 40 kms inland in the mountains. We blinked through wee Karlobag as two Italian bikers frantically waved to us on the switchback out of town. Too late. Before we could turn around to see what their problem was, a local cop had waved us and two Slovenian racers over (theyíd screamed past us earlier). My paperwork was in order, I had no problems except for the fact that no bikes were allowed on the road and hadnít we seen the sign in town? Fined 40 Euros for disobeying a non existant sign and told that we couldnít go further: maybe later the road would be opened, or tomorrow or the day after. Or sometime. It depended on when this wind (bura) ended as it was dangerous for bikers. A nice sentiment but if it was serious then why wasnít a cop standing in the middle of town outside the very central police-station and stopping bikes there instead of on the fringes of town where a fine was administered. Local tourist tax. We decided to make the best of it and spend the night. Karlobag was quite full of bikers that day. It was too windy to make coffee on the stove, too windy to ride or camp and too windy to be angry for too long. Unfortunately a local biker was killed that day on the mountain roads. A word of warning for future coastal huggers: If travelling northbound through Karlobag, go slowly and ask the locals if the road is open as this is a frequent money spinning event.
The weather had cooled a bit, only 28-30 C but the water temps had dropped the further north we went to a teste shrivelling coolness. Early, for us, we set off after giving up on making on making our coffee on the blustery harbour wall. No cops and the road had re-opened. A short hop was taking us towards the largish city of Rijeka and the traffic mirrored this.
Dramalj, 6kms north of Crikvenica. There are three thousand islands off the Croatian coastline and from Zadar to Rijeka are some of the larger and more visible masses. We ended up in Dramalj, opposite Krk island. (Krrrk) Roll your rís. Dramalj is a throwback to a more friendly and Tito era land. There is a cheap campsite (14Eu) and wooden bungalows can be rented on the hillside. There are numerous small rocky inlets that serve as beaches and a sand scooped bay for families. Most of the guests are locals on a package holiday but the amenities are available to allcomers. Meals are the same food and the same standard as elsewhere in Croatia yet half the price. The staff are friendly and obliging. We fell in love with the country again in Dramalj. The wind had died and we felt free to do as we pleased sitting around on the rocks and swimming and reading. A dolphin leapt from the water in front of a startled fisherman and swam around the small rocky bay we were in. Paradise can be so quickly found and so quickly dashed: the weather forecast was apocalyptical;12 degrees and raining, for the next three days. We made a mad dash for Zagreb where a good friendís parents live and had promised us refuge on our way home.

Dramalj to Zagreb. Goodbye beautiful sea. The tank is almost empty and Iím sure there must be a station somewhere between us and the highway,A6, 20 kms north. Nothing, this being Croatia, whenever a petrol station comes within sight, pull in, fill up and set off. Entering the the toll highway the temperature is about 18 degrees but still sunny. Racing on the roadwork filled highway, looking for petrol, we were freezing, dressed in summer riding gear only. We hadnít thought of taking any cold weather clothing and were wearing thin jackets and potty style helmets with goggles and no visor. We were freezing up on the highway and the first two tunnels put the fear of death into us as tankers, cars and vans raced through the darkness on our tail light. We pulled off after thirty kms and took the much better, scenic and free, old road 3, a great choice as the road twists and turns and is virtually traffic free through old Alpine like villages all the way to Zagreb. We make it to our hosts, Danica and Anto just before the wind chill freezes us to Roxy. Croatian, indeed all Balkan hospitality knows no bounds and after being copiously fed and watered by our gracious hosts we spent the night to awaken the next day in the promised apocalypse. 12 degrees maximum and wind blown rain. We buy fisherman style waterproofs and spend another night in the Zagreb suburbs. The morning after is bright yet frigid but we have no other option but to go; work is beckoning back in Budapest. We are instantly frozen on Roxy after one hour. Stopping frequently for coffee, hot chocolate and various other warming drinks we make it back into Hungary when the skies open and our visibility is reduced to about 50 metres. The Hungarian link to Croatia still isnít finished after years of corruption and there is only the old road 7. Truck infested, heat warped and pot holed all the way to Lake Balaton. Seriously life threatening. We stopped at the first place with rooms for rent along the lake shore. It took hours to warm up as the hotel hadnít planned for this cold snap as had no-one, no heating but a bottle of slivovica or home made plum brandy from Zagreb did the trick to get our blood in flow again. We were only 120 kms from home but that would have to wait until the next day when the rain eased up a little. We had made it. Our practise run for next yearís round the world jaunt. We knew our capabilities, Roxyís, and our walletís. Next year.
Posted by Graham Carnaffan at
08:56 PM
GMT
Enter your email address to receive updates to Graham and Ida's trip story!
Recent Entries
Archives:
Archives:
Monthly
Archives:
Category
NEW! HU 2015 Motorcycle Adventure Travel Calendar is now available! Get your copy now for some terrific travel inspiration!
HUGE, 11.5 x 16.5 inches, beautifully printed in Germany on top quality stock! Photos are the winning images from over 600 entries in the 9th Annual HU Photo Contest!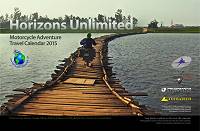 "The calendar is magnificent!"
"I just wanted to say how much I'm loving the new, larger calendar!"
We share the profit with the winning photographers. YOU could be in the HU Calendar too - enter here!
Next HU Events
Germany: May 14-17
Canada Ontario: Jun 18-21
Ireland: June 26-28
Colorado: July 17-19 TBC
Canada West: Aug 20-23
USA California: Sep 24-27
Aus Queensland: Sep 24-27
USA North Carolina: Oct 8-11
Aus Perth: Oct 9-11
Germany: Oct 22-25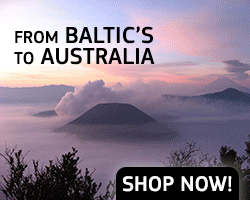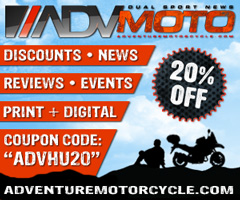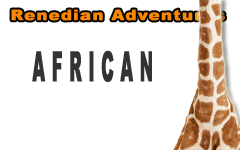 What others say about HU...
"I just wanted to say thanks for doing this and sharing so much with the rest of us." Dave, USA
"Your website is a mecca of valuable information and the DVD series is informative, entertaining, and inspiring! The new look of the website is very impressive, updated and catchy. Thank you so very much!" Jennifer, Canada
"...Great site. Keep up the good work." Murray and Carmen, Australia
"We just finished a 7 month 22,000+ mile scouting trip from Alaska to the bottom of Chile and I can't tell you how many times we referred to your site for help. From how to adjust your valves, to where to stay in the back country of Peru. Horizons Unlimited was a key player in our success. Motorcycle enthusiasts from around the world are in debt to your services." Alaska Riders

10th Annual HU Travellers Photo Contest is on now! This is an opportunity for YOU to show us your best photos and win prizes!
NEW! HU 2014 Adventure Travel T-shirts! are now available in several colors! Be the first kid on your block to have them! New lower prices on synths!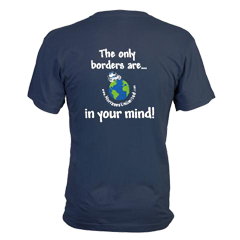 Check out the new Gildan Performance cotton-feel t-shirt - 100% poly, feels like soft cotton!

What turns you on to motorcycle travel?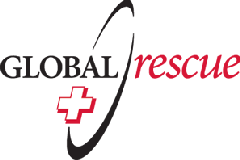 Global Rescue is the premier provider of medical, security and evacuation services worldwide and is the only company that will come to you, wherever you are, and evacuate you to your home hospital of choice. Additionally, Global Rescue places no restrictions on country of citizenship - all nationalities are eligible to sign-up!
New to Horizons Unlimited?
New to motorcycle travelling? New to the HU site? Confused? Too many options? It's really very simple - just 4 easy steps!
Horizons Unlimited was founded in 1997 by Grant and Susan Johnson following their journey around the world on a BMW R80 G/S motorcycle.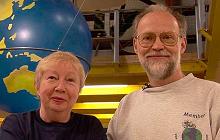 Read more about Grant & Susan's story
Membership - help keep us going!
Horizons Unlimited is not a big multi-national company, just two people who love motorcycle travel and have grown what started as a hobby in 1997 into a full time job (usually 8-10 hours per day and 7 days a week) and a labour of love. To keep it going and a roof over our heads, we run events (22 this year!); we sell inspirational and informative DVDs; we have a few selected advertisers; and we make a small amount from memberships.
You don't have to be a Member to come to an HU meeting, access the website, the HUBB or to receive the e-zine. What you get for your membership contribution is our sincere gratitude, good karma and knowing that you're helping to keep the motorcycle travel dream alive. Contributing Members and Gold Members do get additional features on the HUBB. Here's a list of all the Member benefits on the HUBB.
Books & DVDs

All the best travel books and videos listed and often reviewed on HU's famous Books page. Check it out and get great travel books from all over the world.

MC Air Shipping, (uncrated) USA / Canada / Europe and other areas. Be sure to say "Horizons Unlimited" to get your $25 discount on Shipping!
Insurance - see: For foreigners traveling in US and Canada and for Americans and Canadians traveling in other countries, then mail it to MC Express and get your HU $15 discount!
Story and photos copyright © All Rights Reserved.
Contact the author:
Editors note: We accept no responsibility for any of the above information in any way whatsoever. You are reminded to do your own research. Any commentary is strictly a personal opinion of the person supplying the information and is not to be construed as an endorsement of any kind.
Hosted by: Horizons Unlimited, the motorcycle travellers' website!
You can have your story here too - click for details!