Archives
October 04, 2011 GMT - Close up's of the Family Truckster
I arrived safely at the ferry terminal this morning with plenty of time to have a chat with a few of the other motorcyclists who were also waiting to board. It's always good to hear stories of where people have...
October 03, 2011 GMT - All but over ...
I left the UK on 28 July and since leaving the train in Calais the Family Truckster and I have travelled 10,883 miles (17,514km). We been abroad for a total of 68 days of which 51 have been spent riding...
October 03, 2011 GMT - Pamplona to Castro Urdiales
I really should have got up earlier and taken another short walk around Pamplona. But I didn't. I slept until 0800 and was packed and on the road around 1000, distracted by Top Gear repeats on the TV dubbed in...
October 03, 2011 GMT - Andorra to Pamplona
It wasn't far from Andorra la Vella to the Spanish border. I'd long wanted to ride through the Pyrenees and had several routes already plotted in the GPS software. I opted for the Spanish side of the Pyrenees, heading west...
October 02, 2011 GMT - Andorra
Imagine the biggest duty free shop you've ever seen. Or maybe like at a big international airport once you clear customs and security. Well, multiply that by about 100 and you have Andorra. The capital, Andorra la Vella is simply...
October 01, 2011 GMT - Digne les Bains to Andorra
The first 250 miles of this ride was simple. Another short section of the Route Napoleon before a motorway blast west loosely following the Mediterrainian Coast. I've got to hand it to the French. Their motorways are great - and...
October 01, 2011 GMT - Final Week
As I push further west towards London it becomes time for reflection. I've been on the road for more than 9 weeks. I'm accustomed to my own company now - and are used to passing the time absent interaction with...
October 01, 2011 GMT - Beuil to Digne-les-Bain
I was still exhausted when the alarm woke me on Thursday morning but managed to pack my kit up and drag myself downstairs for a simple but enjoyable breakfast (the cheeses were excellent). Yesterdays long ride took a lot out...
September 29, 2011 GMT - Andermatt to Beuil
Even though I finished late this was always going to be a challenging route. Heading west out of Andermatt at around 0900 I again went over the Furka pass but you've already seen that. Next was Col de la Forclaz...
September 29, 2011 GMT - Pushing West into France
I've been slack of late. Relying on scenery to carry the interest in my blogs. Sorry about this for those who find the commentary of interest. I have revealed very little of myself for some time time now. But the...
September 27, 2011 GMT - Swiss Alps
Another riding for pleasure day. The 147 miles travelled got me no closer to London. Just back to the same place I started the day - Andermatt. There are some great roads and high mountain passes in the area. I...
September 26, 2011 GMT - Garmisch to Andermatt
Garmisch-Partenkirchen was a nice town. It took me a while to find a place to stay though. Either too far out of town or too expensive. Seems the good weather and Oktoberfest have extended the summer tourist season. I finally...
September 26, 2011 GMT - Blog 113 - The Grossglockner
Unlucky for some but at least I made it past the century. Just to be sure I will do another blog before getting on the bike again. Not that I'm superstitious. I ended up stopping for the night just outside...
September 24, 2011 GMT - Slovenia
The ride from Pontebba to the Slovenian border was suberb, starting with a fast road south following a mountain river, before again heading east into the mountains and over Passo Sella Nevea. This road was probably the tightest of the...
September 24, 2011 GMT - East Again!
The Dolomites were so good I simply didn't want to tear myself away from them just yet. I checked out of my hotel in Arabba this morning and had two choices - east or west. West was the logical choice...
September 23, 2011 GMT - The Dolomites
The Family Truckster is full of electronic gadgetry. The bag of tricks includes: - Electronic Suspension Adjustment, with three settings adjustable of the fly (Comfort, Normal or Sport). When stationery it is also possible to adjust for the load ie...
September 22, 2011 GMT - Italy and The Dolomites
I like Italy. Have been here a few times now. Twice on the Family Truckster's predecessor and once to go skiing. The coffee is simply the best and the food is great also, but no good if you are dieting....
September 22, 2011 GMT - Split to Zadar
Tuesday's ride to Zadar was relatively straightforward. Follow the coast north west to Zadar. No borders or crossing coastal mountain ranges. It did start to rain as I checked out of the hotel in Split. No problems. Will have an...
September 20, 2011 GMT - Mostar to Split
It's been some time since I had to deal with anything other than hot weather. No rain since Romania. The 10th of August was the last day I donned the wet weather gear. Two and a half wet days out...
September 20, 2011 GMT - Mostar
I made it into Mostar about 2130. Better late than never I say. I found a hotel near the old town. It looked ok so I checked in. Mostar is not quite Dubrovnik but any bed at the end of...
September 19, 2011 GMT - The Route to Croatia - Part 5
There was no point feeling sorry for myself although I wanted to. All my concentration was needed to navigate the single track road to make it back to the main highway towards Mostar. Just before the highway I stopped at...
September 19, 2011 GMT - The Route to Croatia - Part 4
Now I've never heard it said that all roads lead to Dubrovnik. Rome maybe. In the UK there are about a zillion London Roads headed to the country's capital. And I can confirm that very few roads lead to Dubrovnik,...
September 19, 2011 GMT - The Route to Croatia - Part 3
The plan was simple. Skirt around the eastern edge of the Bay of Kotor and then reconnect with the coastal highway, cross the border into Croatia and stay a night or two in Dubrovnik. After following the bay coastline for...
September 19, 2011 GMT - The Route to Croatia - Part 2
Montenegro hid it spledour from me at first. Roads were not as good as Albania. Air quality poor. Blue skies nowhere to be seen. But gradually it started to reveal itself to me. The rugged coastline at first. The the...
September 19, 2011 GMT - The Route to Croatia - Part 1
This had been a dilemma for me even when planning the trip. I was still undecided on my arrival in Skopje. There were two basic choices: via Albania or Kosovo. I'd been recommended a route through Kosovo prior to leaving...
September 19, 2011 GMT - Skopje to Ohrid
Saturday's run from Skopje to Orhid was relatively short with a fair bit of Macedonian motorways to get to the country's most popular destination. So I decided to take the scenic route via Debar which was a little longer and...
September 16, 2011 GMT - Record Mileage Today!
It was my highest mileage day out of the 51 days I've been away. In fact I did about 450 miles (725 km) today. My previous best was 415 miles. And it seemed too easy. Can you tell I left...
September 16, 2011 GMT - Eceabat
I'd expected to meet Aussies here. Probably three out of every four tourists staying in Eceabat are Aussies or Kiwis. Must be Oz/Kiwi overlead on 25 April. I'd decided to stay at Hotel Crowded House. Seemed the right thing to...
September 15, 2011 GMT - Made it!
I'd always wanted to come here. Many Australian's and Kiwi's do. It's almost like a pilgrimage. It was one of the main reasons for doing the trip to Turkey and I'd gotten there via the sceinc route. At about 17:58...
September 15, 2011 GMT - Cesme
The ride to Cesme was a pleasant motorway blast of about 100km due west of Izmir with nice coastal views. Izmir is a big town, shrouded in a haze of pollution and humudity. As I escaped the city limits clear...
September 13, 2011 GMT - New Brake Pads
It wasn't far from Selcuk to Izmir. I'd estimated it would take about an hour. And happy days. Today I went through a radar and didn't get a fine. They were everywhere around Selcuk. I'd seen several while on the...
September 13, 2011 GMT - Selcuk Part 3
I had a quick wander around Selcuk this morning prior to breakfast, repacking and loading the Family Truckster. This is a nice town with remains of a Roman Aquaduct, Bascillica of St John and hilltop fort/castle all within a short...
September 13, 2011 GMT - Selcuk Part 2 - Pamukkale
J and Al were on this tour with me today. Al would leave us at Pamukkale and take another bus overnight to Cappadocia. The bus ride took about 3 hours from Selcuk heading east via Aydin. It would be a...
September 12, 2011 GMT - Selcuk
It was only 113 miles from Bodrum to Selcuk. A nice ride too. No speeding fines today thankfully. I had originally intended to use Kusadasi as my base for exploring the area but decided at the turn off to give...
September 10, 2011 GMT - Datca to Bodrum
On the road this would have been 150 miles. This morning the Family Truckster and I had a 150 miles off. We would let someone else do the work while we sat back and relaxed. But first Datca. I arrived...
September 10, 2011 GMT - The Road to Marmaris
I hate it when something unexpected comes up. Sometimes I can take it in my stride, almost like I was expecting it. Other times unexpected events, particularly those that don't go my way, can take me to a dark place....
September 10, 2011 GMT - Patara
The journey out of Antalya was enjoyable. Good roads mostly following the coast and scenic. A smog like haze hung around for longer than I would have liked. Antalya and much of the Mediteranian coast is protected by mountain ranges...
September 08, 2011 GMT - Antalya
I didn't really want to spend too much time in Antalya. I wanted to stay another day in Side. I'm not really sure why now. It's probably because I had no choice about Antalya. This was where I had to...
September 08, 2011 GMT - A Day at the Spa ...
At noon I prepared myself for the short journey to the local BMW dealer. I was pretty sure I was booked in but there was only one way to find out. What to wear? Could be a few hours sitting...
September 07, 2011 GMT - Kizkalesi to Side
Today's mileage was not huge. About 218 miles (351 km) to be precise. My journey west along the Turquoise Coast continued. But today the tourist towns, high rise developments and sandy beaches were scarce. So was the traffic for that...
September 06, 2011 GMT - Turquoise Coast
Shortly after the hot air balloon touched down the Family Truckster was loaded and I was on the road again. South now, headed for the Mediterranean coast. Was a good ride too. An interesting combination of motorway and A roads....
September 05, 2011 GMT - Cappadocia Part 3
I enjoy writing this blog. Helps to keep me from becoming a total recluse. Connects me with people while I'm away. It's nice to receive your feedback. Makes me want to write more about my adventures. It's nice that so...
September 05, 2011 GMT - Cappadocia Part 2
I didn't sleep well Saturday night. Not sure if it was because I was in a cave. When I woke up Sunday morning I was tired and ached all over. Every now and then my stomach would tie itself in...
September 05, 2011 GMT - Cappadocia
This place is well known. Although if you asked me where/what it is before I arrived in Turkey I'm not sure what I would have told you. And it covers a much larger area than I'd expected. I'd decided to...
September 05, 2011 GMT - Gaziantep Part 2
Dining in many parts of Turkey is a vastly different experience for me. The food is great and the service most attentive. Great value for money. I've had some wonderful soups, mezze platters and kebaps. But there is a different...
September 02, 2011 GMT - Gaziantep
This is a big call but this could be the best place I've stayed yet. The hotel I mean. I'm in Turkey's pistachio central where baclava flourishes and calories are not counted. Need more clues? I'm in Gaziantep, the sixth...
September 01, 2011 GMT - Mardin to Sanliurfa
My friends the coastal breeze and altitude are no longer with me. I'm on my own now. As a loaded the Family Truckster at 0930 this morning it was already over 30 degrees in the shade. As I got onto...
September 01, 2011 GMT - Trouble in Istanbul
They sure know how to fly a flag in Turkey. This was the first thing I noticed when I crossed the border. Huge flagpoles and flags that seem almost too big. Red with a white crescent moon and star in...
August 31, 2011 GMT - Wow!
Sometimes the simplest things cause the most grief. Getting to the hotel should be simple on arrival at the outskirts of town. I mean, it's been a long day, hot, roadworks, the hotel is in the GPS, easy from here....
August 30, 2011 GMT - Another Day, Another Drama
It started out so well. Another perfect day, typical Turkish breakfast, bike loaded and on the road before 9am. I was planning for a big day today. On roads that did not even feature on my GPS. Local inquiries had...
August 29, 2011 GMT - Ayder to Uzungol
Going back down the mountain from Ayder was just as good. Soon I was heading west along the Black Sea coast road. This was the first time in over a month I had gone west. I'd better get used to...
August 29, 2011 GMT - A day that had a bit of everything
I was up a little earlier today and was on the road at 9am. My last day on the Black Sea coast road. Traffic was light and the road surface excellent. Just the conditions the Family Truckster was built for...
August 28, 2011 GMT - Sinop to Giresun
Ali was there to farewell me from Sinop this morning. I sort of knew and hoped he would be. He brought one of his sons with him and he helped me start the bike. Gave it a good rev too....
August 27, 2011 GMT - Postcards from Sinop
Some images from a most relaxing and enjoyable day. PS. Ali says hi!...
August 27, 2011 GMT - Sinop
This could just be the friendliest place in Turkey. This would arguably make it the friendliest place in the world. I'm certainly not going to suggest anything less after the day I've had today. I still have many miles to...
August 27, 2011 GMT - Some stats
I'm taking a day off today and indulging in all that Sinop has to offer to recharge my batteries. It is Day 31 and my journey to date has put 4,130 miles (6,647km) on the Family Truckster. And I'm still...
August 26, 2011 GMT - One of the great coastal roads - soon
I slightly altered my planned route today and immediately headed north out of Safranbolu to Amasra, on the coast of the Black Sea. It had been recommended and also got a good report in the Lonely Planet guidebook. Was a...
August 26, 2011 GMT - Unexpected in so many ways
I was made feel very welcome on my arrival in Safranbolu. It seemed everyone was happy to offer whatever assistance I needed. And good thing for me too. This is an incredibly pretty place, said to be Turkey's most thoroughly...
August 25, 2011 GMT - This will be so good in the near future
I saw today over my 300 mile journey the future of motorcycle touring in Turkey. This country will be the rival of Spain or Germany in 5 years time if they manage to escape the European recession and continue an...
August 25, 2011 GMT - Back on Track
After 10 minutes, the traffic, the engine and I had cooled sufficiently to continue the journey to the hotel in Bursa. I only had another 2-3 miles to go. It was well positioned in the heart of the old town...
August 24, 2011 GMT - Not BMW's Finest Hour
I'm aprehensive about telling this story. It's not as though the guys weren't trying. But it wasn't one of their better customer service experiences. And I don't want anyone to get the wrong impression about this wonderful country and its...
August 23, 2011 GMT - Bus and Boat Tours
I always find that taking the red tourist buses is a good way to see a city. They take you further than you can walk and provide commentary about interesting architecture and history. These hop on, hop off as much...
August 23, 2011 GMT - Bazaar's and Markets
There are plenty of them in Istanbul. Seeming endless vendor stalls selling rugs, jewellry, clothes, spices, sweets, kebaps almost anything you can think of. The Grand Bazaar is a labyrinth of covered narrow streets that you could spend days in...
August 23, 2011 GMT - Getting back to Sultanahmet
merCAN put me on another mini bus headed for Taksim Square with instruction on how to get back to Sultanahmet. It always sounds easy when someone tells you. Another longer than expected journey but this time I arrived back in...
August 22, 2011 GMT - Turkey Route Planning
I spent quite a few hours on Sunday planning my route through Turkey and programming the GPS. It was another perfect day when I arose after a big day of exploring on Saturday and it was very pleasant on the...
August 22, 2011 GMT - No Mice in Istanbul
I doubt there are any mice in this city. Or rats for that matter. If some did try and sneak inside the city walls I doubt they would last long. The cats would make short work of them. Cats are...
August 22, 2011 GMT - Istanbul
I've had the good fortune to visit many of the world's great cities including New York, Paris, Bejing, Sydney, London etc. Of course there are some I'm yet to get to so I am not a leading authoriity on great...
August 19, 2011 GMT - 19/8 - When You're on a Bike
I mean, a big bike. You feel like you own the roads. Cars disappear in your mirrors and traffic rarely slows you down like it does in a car. But maybe this does not apply to Istanbul. The highway is...
August 19, 2011 GMT - 18/8 - Edirne
Having experienced no loss in tyre pressures all day I pulled into the hotel around 3pm. And I mean literally, as I drove through the lobby doors through into the inner courtyard of the Hotel Rustempasa Kervansaray. My room was...
August 19, 2011 GMT - 18/8 - Hi from Turkey
So as to avoid the likely traffic I rejected my planned route further south along the Black Sea coast of Bulgaria and programmed the GPS for the quickest route to tonight's hotel in Edirne, a short distance over the Bulgarian...
August 18, 2011 GMT - 17/8 - Varna
My overnight stay in Bulgaria was in the Black Sea coastal town of Varna. Another maze of one way streets had the GPS working overtime looking for my programmed hotel. I seemed to be going down dead ends that showed...
August 17, 2011 GMT - Movie Marathon Continues
Come over the top and down the other side though the clouds with me. Transfagarasan - Part 7 Transfagarasan - Part 8...
August 17, 2011 GMT - 17/8 - Squared off again!
I hadn't planned for this. Tyres yes. But Romania has provided me with a farewell gift I wasn't expecting. Look closely. Can you see it? The wheel rim is out of shape. It has a flat spot. Several actually. I...
August 17, 2011 GMT - 17/8 - Farewell Romania, Hello Bulgaria
I crossed the border into Romania under threatening skies on the 7th of August. It seems like a lifetime ago now. I have experienced so much. I have learned many things. I stayed longer than originally planned. Romania was good....
August 17, 2011 GMT - 15/8 - 17/8 - Constanta
Adrian suggested that I visit Constanta. I'd planned to visit the Black Sea coast in Bulgaria. But why not in Romania also. Always trust local advice I say. It was a short journey from Bucharest. All on motorways. Good thing...
August 16, 2011 GMT - Movie Marathon - Transfagarasan (7C)
This might be as close as some of you may ever get to experiencing the thrill of riding a motorcycle on the Transfagarasan. So I'm going to share with you all the video I have - unedited. Every pothole, Logan...
August 16, 2011 GMT - Oscar Wilde
I recall a sketch from Monty Python (now I am showing my age) often referred to as "Oscar Wilde" where the comment is that ".... the only thing in the world worse than being talked about, is NOT being talked...
August 16, 2011 GMT - Romulus and Remus
I never studied history at school. Now I wish I had. It facsincates me. Particularly this history of Europe. My entire knowledge comes from places I've had the opportunity to visit and also a couple of history books written by...
August 15, 2011 GMT - 12/8 - 15/8 - Bucharest
The rain of my early foray into Romania is well and truly behind me. As I enter the outskirts of Bucharest at 1930 the temperature remains in the high twenties. The traffic is still thick. Mostly people trying to get...
August 15, 2011 GMT - 12/8 - On to Bucharest, but I nearly didn't make it
It was after 5pm when I made it back down the 7C to Curtea de Arges. South on the rest of the 7C for another 25 miles would get me to Pitesti. Bucharest was then in easy reach a further...
August 14, 2011 GMT - Hells Bells!
Hells Bells will this rain stop. Hells Bells what a great road. Brasov to Sighisoara Romania is good....
August 14, 2011 GMT - Subterranian Homesick Alien
Weather was miserable but Bicaz George is spectacular in any conditions. Watch for the yellow DHL van. Bicaz to Brasov I was so glad to make the hotel and escape the rain by the end of the day....
August 14, 2011 GMT - 14/8 - I feel like turning around today
I understand completely those people who prefer to travel without any means of communication. No laptop, no visits to internet cafes, not even a mobile phone. It is possible and absent pressure from others to let them know you are...
August 14, 2011 GMT - 12/8 - The Transfagarasan Road (Part 3)
I'm fed and watered. The camera battery has made it to 14% in the time allocated. Enough gas for some photos. It's another 30km to the northern end of the 7C. I decide to keep heading north for a ways...
August 13, 2011 GMT - Ace of Spades/Going up the Country
Same route - different edit and music. Borsa to Bicaz - Director's Cut Which do you like better?...
August 13, 2011 GMT - Melbourne
Day 2 in Romania - it's like Melbourne weather. Borsa to Bicaz Still some good bits though....
August 13, 2011 GMT - Rock 'n Roll is Where I Hide
Finally in Romania. I'm keen to explore this country. Satu Mare to Borsa...
August 13, 2011 GMT - Welcome to the Jungle
Some more of the roads of Slovakia - just south of Poprad. More of Slovakia Good fun....
August 13, 2011 GMT - Like a Bat out of Hell
Seems like a few days since I put this video on You Tube but forgot to post it here. Krakow to Tatra Mountains Hope you enjoy it. This was a fun ride....
August 13, 2011 GMT - 12/8 - The Transfagarasan Road (Part 2)
It is about 30km east to pick up the 7C at Curtea de Arges. It's an enjoyable ride with a good concentration of horse and cart to contend with. Three motocyclists going in the opposite direction give me the customary...
August 13, 2011 GMT - 12/8 - The Transfagarasan Road (Part 1)
This road is famous. One of the most scenic and best driving roads in Europe it is claimed. Right from the outset this road had been on my radar. The days started out perfectly. Great breakfast including two generous slices...
August 11, 2011 GMT - 11/8 - Sibiu
I like Romania. The money is plastic like it is in Australia. No pictures of the Queen though. Just some former dictator. It's only 21 years since the end the communist regime. There remain some outdated heavily industrialised areas and...
August 11, 2011 GMT - 11/8 - Sibiu via Sighisoara
It doesn't take long for me to pack, check-out and load the bike. By the time I'm out of Brasov the roads are mostly dry. And what a treat this first stretch is. Apart from the dubious overtaking abilities of...
August 11, 2011 GMT - 10/8 - Brasov
I'm well and truly back on the Romanian tourist trail. My chosen hotel has a very business feel to it. It is like many I have stayed in before. Also lacking in character and soul. Impersonal. But they have a...
August 10, 2011 GMT - 10/8 - 137 miles to Brasov
Rain is difficult on a motorbike. Road conditions are challenging. Field of vision is limited. Grey skies cloud judgements. Cars are more difficult to predict. Man holes and paint on the roads can spell disaster. But life is tough. How...
August 10, 2011 GMT - Cool for Cats
New tyres and I'm on my way to Krakow. Great city and well worth a visit even for one day. Ride into Krakow Tolls are such a pain on a bike!...
August 10, 2011 GMT - 9/8 - Vila Fortuna
I pulled over in Bicaz to consult the Lonely Planet guidebook on nearby accomodation. Slim pickings and not much going on anyway in this small town unless you are a naturist. I set the GPS for my next destination hoping...
August 09, 2011 GMT - Highs and Lows on the Road
On a trip like this you go through the whole range of emotions. Some days good, others not so good. On a bike there is plenty of time for reflection. I like the solitude and independence. Sure you rely on...
August 09, 2011 GMT - Ride to the Auschwitz Museum
No music today - hope you enjoy the ride with me. Ride to the Auschwitz Museum...
August 09, 2011 GMT - 09/08 - Borsa to Bicaz
The alarm wakes me. I can hear rain. Heavy rain. Breakfast at 0830 is good - an omlette - will keep me going all day. It is still raining and seems to be getting heavier. My washing is still damp....
August 09, 2011 GMT - 08/08 - Satu Mare to Borsa
It's raining this morning. My eye looks like a "cut me Mick" job. Will it be ok to ride like this? Check out is not until noon so we have some time to see how the weather shapes up. I...
August 08, 2011 GMT - One of those days video
I'm starting to catch up on the videos now. Each full riding day I record about 2-5 hours of footage which is edited down to around 5 mins. Dolny Kubin to Bielsko-Biala It is not possible to video all the...
August 08, 2011 GMT - Day six video
Good to be on the road again after a few nights in Prague. Big miles today. Slovakia is the goal. Prague to Vodna Nadrz Liptovska Mara A long but enjoyable day even though accomodation was an end of day challenge...
August 08, 2011 GMT - Day three video
A miserable afternoon - pity for my first day in the Czech Republic. It started to rain just as I crossed the border from Germany. Rothemburg to Prague...
August 08, 2011 GMT - 7/8 - Three countries in one day
AJ is up early. Knocks on my door about 30 mins before we were due to meet. Seems he could be in for an uncomfortable day with plenty of stops. Not quite the imagery I'd been hoping for. Hope it...
August 08, 2011 GMT - 8/8 - How is my new look this morning?
Waking up I can still feel that my eye is swollen - but hopefully it's starting to reduce now. A quick look in the mirror Looks ok. But what if I take the sunglasses off? Oh no - it's actually...
August 07, 2011 GMT - Another short video
Sorry I'm a little in arrears on these but will do my best to catch up over the next couple of weeks Leuven to Wertheim Hope you enjoy it....
August 07, 2011 GMT - 6/8 - Unexpected Hazzards
Safety is paramount when I ride. I have good kit. My suit has body armour, my Daytona boots are excellent for touring, plus gloves and first rate helmet. It takes some time to get ready each day but I don't...
August 07, 2011 GMT - 6/8 - Krakow to Poprad
It's a little harder to get out of bed this morning. Maybe one too many beers. But this can be no impediment to todays plan - south to Slovakia. I'm looking forward to the roads today - should be some...
August 06, 2011 GMT - New - Videos
Sorry for the delay but the first video is now available - www.youtube.com/watch?v=XerkQ_9dh9g. Hope you enjoy!...
August 06, 2011 GMT - 5/8 - Swampy's last night on tour
As I wander the streets I find myself back at the plaza near the hotel. It's a hot afternoon in Krakow and all this walking around has made me thirsty. Time for a beer. I deserve it! Some outdoor tables...
August 06, 2011 GMT - 5/8 - Bielsko-Biala to Krakow
So what is the quickest route to Krakow? GPS is prgrammed and off I go. Turns out to be a motorway slog. Even two tolls to pay. But I make it there in good time. Some roadworks to negotiate but...
August 06, 2011 GMT - 5/8 - New shoes and a bath
Don't you always feel great when you treat yourself. Sometimes the treat is out of necessity - to enable you to carry on. Before it happens you are concerned about the cost - will it be worth it. Can I...
August 05, 2011 GMT - 5/8 - I'm on my way ....
I'm writing this while waiting for my tyes to be fitted by the BMW dealer in Bielsko-Biala. Shouldn't be too much longer now and I'll be on my way. It's been a few days now since I left AJ in...
August 05, 2011 GMT - 3/8 - Happy ending to one of those days
Apart from building excellent bikes, BMW have an extensive dealer network through Europe. Some will claim that you pay a lot for the badge but it is moments like this when you really appreciate the investment in a new BMW....
August 04, 2011 GMT - 4/8 - Auschwitz
I wasn't sure how I would feel today. I had researched the history of Auschwitz last night to prepare myself. This place held a certain fascination with me. Part of history, forever, but chilling and clinical with ruthless efficiency. The...
August 03, 2011 GMT - 3/8 - One of those days
It's easy to think now that if this is the worst I have to deal with on this trip then everything has gone well. The breakfast at the hotel should have been a sign - but I did not heed...
August 02, 2011 GMT - 2/8 - Prague to Dolny Kubin
Up early to pack and the weather is looking promising. After two days off the bike I'm looking forward to putting in some miles again today. It could be a long day if I make it to Slovakia as planned....
August 02, 2011 GMT - 31/7 &1/8 - Stopover in Prague
When touring by motorcycle it is a luxury to stay more than one night at the same place. The constant packing, loading the bike arriving at the next hotel, checking in, unloading the gear and carrying it to your room...
August 01, 2011 GMT - 30/7 - Rothenburg to Prague
I was hoping to make an earlier start today so I packed my kit up and prepared to check out of the hotel only to be advised that breakfast was included in the overnight rate. No point leaving on an...
August 01, 2011 GMT - 29/7 - Leuven to Rothenburg
I'm feeling refreshed after a good night's sleep and an excellent continental breakfast. Bikes packed and AJ and I go our separate ways for the day, planning to meet up again in a few days. I head off east on...
August 01, 2011 GMT - 28/7 - Finally, the trip starts
The weather is fine and my bags are packed. A few trips downstairs and I can begin loading all my stuff on the Family Truckster. Pannier inner bags provided a bit of a struggle but everything is on now and...
Return to
Enter your email address to receive updates to Brett from Oz's trip story!
Next HU Events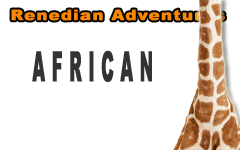 Now that summer is here, get On the Road! Take 30% off the Achievable Dream - On the Road! 2-DVD set until August 31 only.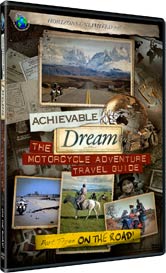 Our veteran travellers share their tips (and great stories) for staying healthy, happy and secure on your motorcycle adventure.
"A fantastic, informative and inspirational DVD."
"It's brilliant - thank you very much!"
Check it out at the HU Store! Remember to use Coupon Code 'ONTHEROAD' on your order when you checkout.
What others say about HU...
"I just wanted to say thanks for doing this and sharing so much with the rest of us." Dave, USA
"Your website is a mecca of valuable information and the DVD series is informative, entertaining, and inspiring! The new look of the website is very impressive, updated and catchy. Thank you so very much!" Jennifer, Canada
"...Great site. Keep up the good work." Murray and Carmen, Australia
"We just finished a 7 month 22,000+ mile scouting trip from Alaska to the bottom of Chile and I can't tell you how many times we referred to your site for help. From how to adjust your valves, to where to stay in the back country of Peru. Horizons Unlimited was a key player in our success. Motorcycle enthusiasts from around the world are in debt to your services." Alaska Riders

10th Annual HU Travellers Photo Contest is on now! This is an opportunity for YOU to show us your best photos and win prizes!
NEW! HU 2014 Adventure Travel T-shirts! are now available in several colors! Be the first kid on your block to have them! New lower prices on synths!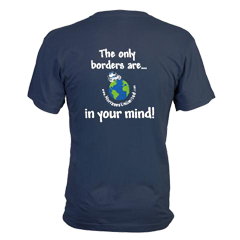 Check out the new Gildan Performance cotton-feel t-shirt - 100% poly, feels like soft cotton!

What turns you on to motorcycle travel?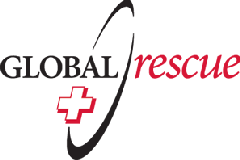 Global Rescue is the premier provider of medical, security and evacuation services worldwide and is the only company that will come to you, wherever you are, and evacuate you to your home hospital of choice. Additionally, Global Rescue places no restrictions on country of citizenship - all nationalities are eligible to sign-up!
New to Horizons Unlimited?
New to motorcycle travelling? New to the HU site? Confused? Too many options? It's really very simple - just 4 easy steps!
Horizons Unlimited was founded in 1997 by Grant and Susan Johnson following their journey around the world on a BMW R80 G/S motorcycle.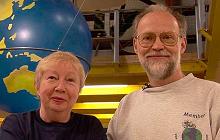 Read more about Grant & Susan's story
Membership - help keep us going!
Horizons Unlimited is not a big multi-national company, just two people who love motorcycle travel and have grown what started as a hobby in 1997 into a full time job (usually 8-10 hours per day and 7 days a week) and a labour of love. To keep it going and a roof over our heads, we run events (22 this year!); we sell inspirational and informative DVDs; we have a few selected advertisers; and we make a small amount from memberships.
You don't have to be a Member to come to an HU meeting, access the website, the HUBB or to receive the e-zine. What you get for your membership contribution is our sincere gratitude, good karma and knowing that you're helping to keep the motorcycle travel dream alive. Contributing Members and Gold Members do get additional features on the HUBB. Here's a list of all the Member benefits on the HUBB.
Books & DVDs

All the best travel books and videos listed and often reviewed on HU's famous Books page. Check it out and get great travel books from all over the world.

MC Air Shipping, (uncrated) USA / Canada / Europe and other areas. Be sure to say "Horizons Unlimited" to get your $25 discount on Shipping!
Insurance - see: For foreigners traveling in US and Canada and for Americans and Canadians traveling in other countries, then mail it to MC Express and get your HU $15 discount!
Story and photos copyright © All Rights Reserved.
Contact the author:
Editors note: We accept no responsibility for any of the above information in any way whatsoever. You are reminded to do your own research. Any commentary is strictly a personal opinion of the person supplying the information and is not to be construed as an endorsement of any kind.
Hosted by: Horizons Unlimited, the motorcycle travellers' website!
You can have your story here too - click for details!