November 08, 2002 GMT
Guatemala and Honduras: More than just bananas
Without a doubt one of the most crazy and outrageous things I have ever witnessed is the All Saints Day celebration in the town of Todos Santos Cuchumatanes. The fiesta spans three days, and kicks off with an all-day horse race on the first of November. This, however, is hardly a horse race as we know it. When the whistles blow, the piss drunk riders are off in a dusty stampede, whipping their horses' rumps with live chickens, and all that remains visible is a blur of color from the participants' intricate outfits. They all wear their traditional getup of pistripe shirts, candy-striped red and white pants, and brown woolen breeches which are embellished with plumes in their hats and bright pieces of fabric that spread out behind the rider as he races down the course. These additions are supposedly designed to imitate the Spaniards as they entered this area. Every lap, beers are handed out and the racers do their best to maintain their inebriated state, which in turn causes them to fall off their horses, one by one. After a racer falls, he is grabbed by the shirt collar and dragged off the race course regardless of a possible broken neck or even death. I witnessed one guy trying to clamber back on his horse hoping that nobody noticed that he fell off, but the rules are very clear that if you fall off, you're out for good, and the "race crew" (some more drunk locals) saw to it that he was removed from the course. This must be their idea of safety. I saw some horrible-looking injuries: faces torn open from falls, and one guy was kicked in the face by a spooked horse. I was quite close when it happened, and I'm glad the horse didn't decide to kick in my direction. The horse kicked at a big beam acting as a gate which the guy was leaning on, which in turn slammed him right in the eye. It was ugly. There apparently was no winner of the race. I don't fully understand how it works, but everyone seemed content enough being able to demonstrate their ability to stay on the backs of galloping horses while being in an advanced state of intoxication. That's cojones. And so in my eyes, they're all winners.
Going for the Glory!
Don't Drink and Ride
Later that cold night and early the next morning, corpse-like bodies littered the streets, some groaning, others caked with mud and vomit, which people would carefully step over as if they were logs or something. The jail was packed with black-eyed drunks who had been fighting, and while some were passed out, others were still going at it. This was quite a scene, and the visiting gringos did their best to add to the spirit of the fiesta, but in a manner quite a bit less extreme. I was much more moderate, anyway.
We also did a great hike out of Todos Santos, way up high to the Cuchumatanes mountain ridge which divides Todos Santos and San Juan Atitán. The hike gave stunning views of the surrounding mountains and plots of virgin rainforest. Fantastic.
The ride to Todos Santos was exactly what I wanted after my time in Antigua. It was steep, muddy, and wound its way through the rugged terrain and isolated villages. After we ascended into the clouds after Huehuetenango, it rained on us the whole way to Todos Santos, and so when we arrived cold and wet and muddy, I was quite inwardly satisfied. Of course as I had feared, all of the very few hotel rooms were filled already two days earlier. So we had a bit of a problem, we thought. But because we looked so sorry, desperate, and hopelessly pitiful a local family took us in for about $2 per person. Now THAT is cheap accomodation. It provided an interesting glimpse into the family life of the local Mam Maya, but the toilet was absolutely the most disgusting thing I have ever seen. Better to suffer than to face that thing. I did miss the toilets of Antigua. They were wonderful.
Coming down through the clouds out of the Cuchumatanes
We drove the stretch of dirt road back to Huehuetenango, and headed toward Coban on a slow dirt road, stopping to take pictures here and there. The road gradually lost elevation and it was interesting to see the transitions of vegetations- at one point palm trees and pine trees were coexisting which struck me as quite interesting. Before we went really deep into the palm tree jungle which eventually turns into northern Guatemala's Peten, we took a sharp right turn back into the highlands to the town of Chichicastenango. The good road climbed and climbed until we reached "Chichi", a town that seemed quite dead. Got a room and the next morning the town had transformed into a huge, bustling market and the local population probably multiplied tenfold. Almost all of the central streets were literally covered with stands selling vegetables, fruits, woven Maya-style blankets, sweaters, and various other things with local flavor, and made a quite rich photographic hunting ground. I don't have any pics on this website because I was shooting with my SLR only. The only thing was that when tourist busses from Guatemala city arrived for this famous market, the price for a photo including a human is quite high. All you have to do is look through your camera and if someone thinks they were caught on your film, you find yourself accosted by angry people. Sometimes I just laughed and said no way, other times when I felt a riot could easily have broken out I paid up to avoid an ugly scene. Here they're used to tourists and we all look like big walking bags of money to them. Which I guess most tourists are, but I am just a poor motorcycle traveller. It's all the same to them though.
The next morning Chichi was back to normal: empty and kind of boring. While James headed back to Antigua I went to San Pedro La Laguna, on Lake Atitlan. The dirt road from Solola seemed to fork every kilometer or so, and with no signs and nobody around to ask, I just had to guess and go for it. I would ride for ten minutes, come upon someone walking on the road, and ask if this was "El Camino para San Pedro". "No no no, La otra!" was the usual reply. Only once did I guess right, and all the backtracking made the ride into San Pedro quite an involved task. The final descent down to the lake was simply stunning.
In San Pedro, the capital of the Americas for cheap accomodation and food, I didn't do much except relax in town and meet a few other travellers. I also met Tom Sewell, also on his way to South America from Montana. The next morning I got up at six to climb one of the three big volcanoes ringing Lake Atitlan, the Volcan San Pedro. My guide, an 18- year old kid who got up about 45 minutes too late (of course, Guatemala time), took me up and up through the coffee fields which gave way to the cloudforest clinging to the steep volcano slopes. I felt like I had some time to catch up (the volcano gets covered with clouds at around ten or eleven), and so really pushed it. Once on top after two and a half hours of tough, slippery, muddy climbing (even the guide asked me to take breaks once in a while, heh heh), I found myself thoroughly surrounded by clouds. Only a small little bit of lakeshore peeked out through a little hole in the clouds which I rapidly photographed myself in from of, but soon enough even that closed in. That was it for the day, I thought. The only thing that passed the time was talking to a Dutch girl on the summit, and then all of a sudden the clouds broke completely and the entire lake spread out below us. We were really on a steep cone! Almost directly below the deep blue color of the lakeshore snaked its way through the deep green cloudforest canopy. It was amazing. I wanted to climb the other two volcanoes the next day and the following day, but my guide warned me not to even attempt it, there are lots of bandits up there on the slopes, waiting for gringos to rob. A week before, a group of hikers and their guide had to turn back and walk into town with nothing but their underwear, they were robbed of everything.
After another night in San Pedro relaxing after the hike and stuffing dirt-cheap food down my gullet, I left continuing in a counterclockwise direction around the lake. The road was just fine but as I approached the remote "robbers mountains" on my bike, the only gringo around on this slow-going dirt road, I did feel myself rishing it a little bit. I didn't stop for photos like I normally would have, I wanted to get back to the main paved road without hitting a roadblock. Of course there was none.
Dirt road on the shores of Lake Atitlan
Road near Lake Atitlan, volcano in background
I stopped in the town of Santiago Atitlan. It is in many ways a typical indian village, but here they believe strongly in the "smoking saint", Maximon. This is one of the strangest inventions in the local brand of Catholicism which is rich with effigies and bizarre, voodoo-like rituals, many involving ritual sacrifice of chickens in the old Maya style. Maximon is represented by a cloaked effigy with a very evil-looking face (in one town he looks exactly like a joker) and chain-smokes cigars and cigarrettes and drinks rum all day. A town elder is constantly accompanying him, to help him light up his next cigarrette or take a swig from the bottle. I asked a local kid to take me to the "casa de Maximon", where I came across a few people kneeling worshipping and paying their respects to Maximon and dropping off packs of cigarrettes and small bottles of rum to keep him happy. Or not let him get upset, anyway. That would be bad news for Santiago. These were not cheap cigarrettes for the most part, but Marlboros and good rum. He's got fine taste, that moocher! I was requested to make a small donation for cigarrettes, which I did. I stuck one of my cigarrettes (which I use for small tips for helpful people, I don't smoke) into Maximon's mouth, hopefully that will prevent at least one flat tire and maybe even more than that! Best to keep hime good and happy.
Maximon, puffing away on a cigar
From Guatemala City, James, Tom and I headed back north to the Peten region. Palenque and Bonampak hadn't satisfied me, I wanted to see some more ruins. Sure I wanted to see Tikal, but for me the main draw was the large concentration of remote Maya sites that still have the "lost city" thing going, and I wanted to get an impression of what it must have been like for the early explorers to come across these ruins. The advice of our guidebooks was to leave exploration of the area until February at the earliest, but we decided that applied to ordinary people, not us. So we continued north through Tikal, after obtaining our permits, on a dirt road toward Uaxactun. This was supposed to be the "good road" section of the drive to Rio Azul. It was some of the most difficult and muddy road I have ever seen. It had rained the day before, and the whole stretch was a mud pit as it sliced through the steamy, dripping wet rainforest. When we made it to Uaxactun, 23 km out of Tikal, it was already very clear to me that this would be as far as we would make it. If the so-called "good road" was this abysmal, the rest of the road would be like trying to ride through the Everglades swamp. But there are interesting ruins at Uaxactun, half excavated, half unexcavated.
The excavated part of the ruin complex consists of four small structures arranged to mark the sunrise on each of the solstices and the equinox as well. It was 1 PM in mid-November, but I was impressed nonetheless. What intrigued me most, however, was the set of relatively unexcavated ruins, still covered by the jungle which engulfed the site since its sudden abandonment over a milennium ago. It was raining, and Tom and James weren't quite as excited as I, so I had the site to myself. Strange noises were coming from the jungle, from creatures unfamiliar to me. Monkeys and toucans, "flying bananas" abounded. Frequent lightning and thunder added to the mystery of the place, and I got a chill as I was standing next to what was supposedly an altar for human sacrifice. The locals swear this place is haunted by an army of sacrificial victims' ghosts from so many years ago. I stuck around for a while, absorbing this feeling of being at a site at which such strange intense rituals were carried out by one of the most fascinating cultures the world has ever seen. And then I got thirsty and went to the "hotel"/camp to join the others for a well-deserved beer.
It rained all night. The ride back to Tikal was a challenge and a half, and as we limped back into Tikal, splattered with mud and soaking wet, we were satisfied with this little adventure. Because pictures can tell more story than the actual story, here's a description:
The "Good Road" to Uaxactun
Fun in the jungle
More fun in the jungle

Tikal was interesting and more beautiful than I expected, but it's just another tourist spot full of tourists so I won't talk about it much. Definitely worth a visit though.
Then came more difficulties. The Honduran border was unimaginably more difficult than I had expected. We shrugged off a hint of a warning from the Guatemalan official at Entre Rios, and continued past the abrupt transition of excellent paved road to very bad dirt road marking the Honduran border to the Honduran border post at Corinto. All around were uniformed, armed men with empty looks of stupidity on their faces. And with these our troubles began. It was decided by one of these guys that we were to pay US$20 to some guy for the "service" of riding on the back of one of our bikes, our passports and bike papers in hand, to make sure we didn't do any funny business on the way to the customs office in Puerto Cortes. Then he changed his mind. $20 each, heh heh. Yeah, that's more like it. This was the first real sign of trouble and we should have smelled the rotten corruption, BUT- Already stamped out of Guatemala, we decided not to go back and wanted to finish all of the formalities in Puerto Cortes in order to stay on schedule. At 2:30, however, the guy who had to give the official approval, the "jefe", had left the office for the weekend already. This was bad for us. We were ordered to surrender our licence plates in addition to all of our important documents. Only the passports were allowed to stay in our possession. We were told to come back the next day, a Saturday. The jefe would be there. Of course he wasn't. But since this was a weekend and the jefe MIGHT have had to work overtime, the customs fee was raised to $100 per bike rather than the usual $75. No matter that it didn't work out in the weekend, we still had to pay. We knew we were getting screwed, and so tried asking for receipts which were handed over with "nope, gringo, that won't work" grins. Unfortunately we wre at their mercy. Sunday was extremely boring, there was absolutely nothing to do. It was not until late Monday that we finally got out of Puerto Cortes, a dirty, very dangerous, uninteresting, painfully boring place. We were mighty ticked off but happy to be rolling again. I could have sworn I heard loud laughter coming out of the customs office right as we rode away from there.
James waiting at the customs office in Puerto Cortes. Some Kiwi must have done something right here, the American and the German in the group had to stand
After we got our patience tested at the Honduran border, we made quick tracks for the Bay Islands. James signed up for a dirt-cheap dive course (US$99 for full PADI certification) and Tom and I started just doing fun dives. A few days we had really bad weather, so the dive trips were either cancelled or really rough. Coming up from one dive we even saw a small waterspout churning up the water six or seven miles away. Although I certainly had great fun on Utila partying with other travellers and going diving the next day quite sleepy and a bit hung over, the diving was not so great. The world has much better spots and I certainly don't recommend diving with Utila Deep Divers. Although they claim they don't cut any corners for the sake of safety (which is of course good) the divemasters' arrogant show-off better-than-thou modus operandi took the fun out of it for all of us. After shopping around a bit, I came to the conclusion that Utila dive shops are the muslim fundamentalists of the dive world. Strict adherence to written guidelines was enforced with irritating disciplinary measures, mostly consisting of fin-tugging and index-finger waving when someone would drop to 61 feet instead of 60 feet, the limit for "open water" certified divers. People would get admonished on the boat for all sorts of little offences. Rules for safety are just fine with me but I like a little adventure, and wouldn't ride a brand new Ducati 999 at the 55mph speed limit on the highway even though that is the rule. I ruined the divemaster's day when I casually mentioned my experience in Belize, including a 149-foot drop into the Blue Hole. She was quite angry for that. She has the Honduran attitude that a slip of paper, a signature and a stamp is what all actions should be based on, and she obviously thought I should be forced to scrub dive boat toilets for the rest of my life for that little stunt.
So now I have vented to you, dear readers, and will say that a tropical dive site with lots of interesting, fun people around is always a great time. So Utila IS a great place and well worth a visit.
We did the rest of Honduras relatively quickly. Only two more days on the mainland, mostly spent on the highways which wind their ways through the variable landscape, and nice pleasant stops in Tela and Danli. Crossing into Nicaragua was relatively straightforward at Las Manos, and I will pick up the story starting with Nicaragua in the next chapter.
Posted by Arne Bomblies at November 08, 2002 07:21 PM GMT

Enter your email address to receive updates to Arne Bomblies's trip story!
Recent Entries
Archives:
Archives:
Monthly
Archives:
Category
Now that summer is here, get On the Road! Take 30% off the Achievable Dream - On the Road! 2-DVD set until August 31 only.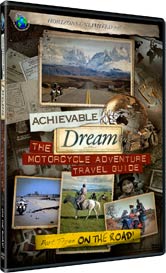 Our veteran travellers share their tips (and great stories) for staying healthy, happy and secure on your motorcycle adventure.
"A fantastic, informative and inspirational DVD."
"It's brilliant - thank you very much!"
Check it out at the HU Store! Remember to use Coupon Code 'ONTHEROAD' on your order when you checkout.
Next HU Events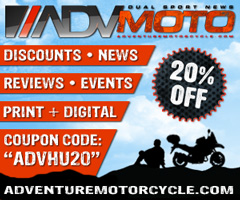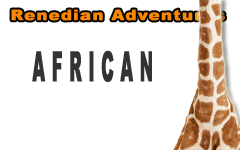 What others say about HU...
"I just wanted to say thanks for doing this and sharing so much with the rest of us." Dave, USA
"Your website is a mecca of valuable information and the DVD series is informative, entertaining, and inspiring! The new look of the website is very impressive, updated and catchy. Thank you so very much!" Jennifer, Canada
"...Great site. Keep up the good work." Murray and Carmen, Australia
"We just finished a 7 month 22,000+ mile scouting trip from Alaska to the bottom of Chile and I can't tell you how many times we referred to your site for help. From how to adjust your valves, to where to stay in the back country of Peru. Horizons Unlimited was a key player in our success. Motorcycle enthusiasts from around the world are in debt to your services." Alaska Riders

10th Annual HU Travellers Photo Contest is on now! This is an opportunity for YOU to show us your best photos and win prizes!
NEW! HU 2014 Adventure Travel T-shirts! are now available in several colors! Be the first kid on your block to have them! New lower prices on synths!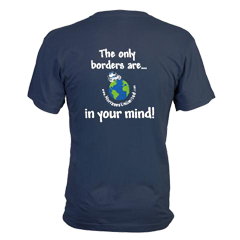 Check out the new Gildan Performance cotton-feel t-shirt - 100% poly, feels like soft cotton!

What turns you on to motorcycle travel?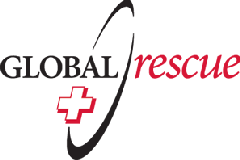 Global Rescue is the premier provider of medical, security and evacuation services worldwide and is the only company that will come to you, wherever you are, and evacuate you to your home hospital of choice. Additionally, Global Rescue places no restrictions on country of citizenship - all nationalities are eligible to sign-up!
New to Horizons Unlimited?
New to motorcycle travelling? New to the HU site? Confused? Too many options? It's really very simple - just 4 easy steps!
Horizons Unlimited was founded in 1997 by Grant and Susan Johnson following their journey around the world on a BMW R80 G/S motorcycle.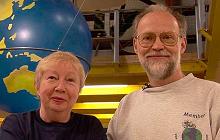 Read more about Grant & Susan's story
Membership - help keep us going!
Horizons Unlimited is not a big multi-national company, just two people who love motorcycle travel and have grown what started as a hobby in 1997 into a full time job (usually 8-10 hours per day and 7 days a week) and a labour of love. To keep it going and a roof over our heads, we run events (22 this year!); we sell inspirational and informative DVDs; we have a few selected advertisers; and we make a small amount from memberships.
You don't have to be a Member to come to an HU meeting, access the website, the HUBB or to receive the e-zine. What you get for your membership contribution is our sincere gratitude, good karma and knowing that you're helping to keep the motorcycle travel dream alive. Contributing Members and Gold Members do get additional features on the HUBB. Here's a list of all the Member benefits on the HUBB.
Books & DVDs

All the best travel books and videos listed and often reviewed on HU's famous Books page. Check it out and get great travel books from all over the world.

MC Air Shipping, (uncrated) USA / Canada / Europe and other areas. Be sure to say "Horizons Unlimited" to get your $25 discount on Shipping!
Insurance - see: For foreigners traveling in US and Canada and for Americans and Canadians traveling in other countries, then mail it to MC Express and get your HU $15 discount!
Story and photos copyright © All Rights Reserved.
Contact the author:
Editors note: We accept no responsibility for any of the above information in any way whatsoever. You are reminded to do your own research. Any commentary is strictly a personal opinion of the person supplying the information and is not to be construed as an endorsement of any kind.
Hosted by: Horizons Unlimited, the motorcycle travellers' website!
You can have your story here too - click for details!