July 06, 2009 GMT
Bosnia-Hercegovina & into Croatia
Once the morning rain had stopped pouring down, I ventured out of the hostel and into Sarajevo's old town. It's a lovely city: a maze of tiny streets lined with shops and craft workshops leads into a newer area of wide avenues and grand Austro-Hungarian edifices. The suburbs climb up wooded slopes to look down on the centre. And then you start to notice. A facade stippled with bullet-holes. The old library, half destroyed and shored up by scaffolding. You realise that the pleasant hills were once hiding places for deadly fire. The city remains forward-looking, dynamic, modern. But it's impossible to ignore why I first heard the name Sarajevo.
That feeling was to stay with me throughout my time in Bosnia. Riding along, you'll go through a village, and notice the same: ruined, abandoned houses. Bullet-holes in walls. And yet life goes on around it. The war is a very sensitive subject, and most people don't like to talk about it, preferring to simply get on with their lives. But even as a visitor it marks you.
In spite of this sense of unease, I loved the country. After Sarajevo, I rode north to Jajce. I'd planned some sightseeing on the way, but the Tunnel Museum proved impossible to find, and the monastery at Kraljeva Sujetska closed five minutes before I got there, while I ate lunch outside. I did get to wander round the fortress at Travnica, but the Coloured Mosque was also closed. After that sunshine gave way yet again to thunderstorms, so all in all I arrived in Jajce feeling very wet and miserable. I'd decided to splash out on a nice hotel in the old town, which turned out to be a good decision as I was fully prepared to pay twice what it actually cost! I also met Sabina, the hotel receptionist, who was desperate for company on her lonely late-night shift.
The next day saw a change in my luck: actual sunshine! I ambled round Jajce, whose stone-roofed houses reminded me of Gjirokaster in Albania, while at the same time being very distinctive, with long low roofs against snow. The town is quite small, so I left for Mostar by mid-morning. Mostar was hostelling again - campsites are usually out of town, and being centrally located makes it much easier to explore a city centre. Arriving early meant I had time to explore the old town that day, which I did in the company of Peter, who lives in Edinburgh and knows some of the guys I work with, and of Climmy, a young Dutch girl. Later we were joined by Tina, a Belgian travel writer whose brains I picked mercilessly for professional advice, while she ignored my advice about getting married, and accepted her boyfriend's proposal while we were in Mostar!
Mostar old town is another great place for poking around, like a tiny middle-eastern bazaar but without the hassle. One of the main roads through the city, however, was the front line during the war. Here more than anywhere history - living history - stares you in the face. Buildings are completely bombed out, some reclaimed by trees, others by graffiti artists. In a former bank, papers, office furniture, birth certificates, entire lives are lying around, ignored and untouched among the wreckage. Right opposite is a park, where children too young to remember play in the shadow of a constant reminder.
Since Montenegro I had been hearing about "The Tour". The Tour is run by Bata, whose family own the Majdas hostel. I'm not normally one for tours, and I wasn't entirely sure I was up to coping with Bata's larger-than-life approach to the world for an entire day, but I decided to go along anyway - aside from anything else, with the bike not entirely happy it was a good was of seeing the area around Mostar without any worries.
The tour takes in a bit of Mostar, a fourteenth century fortress, the Kravica waterfalls, Medugorje, and the Dervish monastery at Blagaj. Bata is a Bosnian Muslim, and unlike most locals he believes the war should be talked about. He himself lived in hiding before escaping to Sweden as a refugee, and since his return has made a point of discovering all he can about Bosnia's rich and varied cultural history. He works fantastically well with people, loud when he needs to be and serious when it matters. He clearly loves his home, and loves showing it to people. The waterfalls are a particular highlight, and swimming in them is cold but exhilarating.
I left Bosnia feeling more than with any other country that I hadn't spent enough time there. Not that I needed to visit more (though I did), but that I needed to stay there, to learn about it, to immerse myself in it, to try and understand it. Serbia overwhelmed me with how little I knew about it, Bosnia tantalised and fascinated me.
I had been told that my best chance of getting the bike's speedo fixed was in Split, so I altered my original plan of starting Croatia in Dubrovnik and working up the coast, and instead went straight there. Once again I was drenched repeatedly by thunderstorms, including as I crossed the border - though I was only moderately relieved that neither side wanted to even look at my papers. Getting them out in the rain would have been tedious, but I have no stamp for Croatia!
Once at the coast however I found some sunshine and a campsite. I'd expected to have to spend all the following day looking for a mechanic, but it turned out when I asked at reception that one of the receptionists has a biker brother, who knew where to find a Honda dealer! To celebrate the ease of finding information I treated myself to an ice-cream (amusing the girl at the counter in the process by trying to order in Croatian), then decided to sit on the beach - only to be thwarted as the sun disappeared in the time it took me to put on my bikini! So instead I amused myself by watching the Polish couple who took an hour to set up their tent next to mine.
It turned out that the Honda people couldn't do anything till Monday, so I zoomed back to the campsite, packed up my stuff, and rode down the coast to Dubrovnik. It was further than I'd thought, and predictably, the campsite which had been signposted from the Bosnian border wasn't marked once you actually got into town. I eventually found it, only to be told that it would cost the equivalent of €25 just to pitch my tent! Stormclouds were gathering, so I thought sod this and headed for the hostel, which I had been told was the same price. Unfortunately, as it was now July not June, their price had gone up to €30, for a bed you could feel every spring on in a poky little dorm without even any breakfast. They made up for it a little by taking us to the sea for a late-night BBQ (bring your own, of course), but still. Croatia has developed a serious love-affair with the tourist buck: it's more expensive than Edinburgh in Festival-time!
Feeling highly disenchanted, I hopped on the bus to the old town. I've been told that in daytime it swarms with cruise-ship day-trippers, but by the time I arrived it was, if not peaceful, at least relaxed. The main streets were lively, but the side-streets were almost deserted, and a couple fo hours wandering did much to restore my good mood.
I left early after my whistlestop visit and headed for Zuljana, on the Pljesac peninsula. I had a note saying there was a good beach there, so I planned to pitch the tent, catch a boat to Mljet National Park for a few hours, then come back and sunbathe. Best laid plans...
I found a nice little campsite, small but perfectly formed, within spitting distance of the beach. I rode to the ferry terminal, found I had just under an hour to kill, so went to take some photos of the peninsula. I cam back, bought a return ticket, and waited for the 12 o'clock ferry. And waited. And waited. Eventually it turned out it was a 1 o'clock ferry, and the returns, instead of being at 5 and 9, were at 4 and 7. It's a 45 minute trip, and about half an hour from the ferry terminal to the national park. Bang goes my late afternoon on the beach - 7 o'clock ferry will have to do.
Mljet is beautiful. It has pine forests, lagoons, mongeese, peace and quiet. And coral reefs. I didn't know about the coral reefs. I hadn't brought my swimming stuff. I made do with bra and shorts, but no goggles meant no fish-gazing. Although there is something quite cool about drying off on a rock with your feet in the water and watching a crayfish and a fish fight over your big toe! And I'm sure I caught a glimpse of a mongoose. All in all it was only spoiled by the feeling that I should have stayed there, instead of Zuljana. You live and learn. And I did at least get back in time for a sunset dip, with the last rays setting behind one mountain and the moon rising over another.
Another early start the next day, and what turned into a mad race for the boat to Hvar. I made it with 2 minutes to spare, and was squeezed on as the last vehicle, even as they turned one car away because it was too long for the space! Initially I was going to pitch the tent, then ride round and explore the island. But I'm tired. It's getting harder to focus on being here rather than on going home. My mind is full to bursting with people, places, logistics, work, personal stuff, mechanical stuff. So instead, I sat on a beach (well, a concrete slab - there aren't many actual beaches here), swam, read my book, chased fishes, watched a fish digging a hole (I'm not joking!), wandered round the Stari Grad where I was camping, took lots of photos and finally acquired a bikini tan instead of just a T-shirt tan!
This morning was the earliest start yet, as the first ferry to Split from Hvar is at 7.45, and I needed to be on it to get to the bike shop for 10. I left the bike with the mechanic, after much wrong-headed maths (parts are expensive, labour is not). It took me a while to get my bearings from the shop, but eventually I found a hostel that wasn't in the pedestrianised zone (well, near enough to the edge of it that you can get away with riding a bike to it!). I wandered round town in blistering heat, then went back to pick up the bike. Basic verdict: she'll need an awful lot of care and work when I get back, but with a new chain, and a fixed speedo, and new oil, and a clean air filter, she'll make it!
Photos of Bosnia can be found here.
July 16, 2009 GMT
Croatia part 2
Once the weather finally cooled down, I set about exploring Split. It is very similar to Dubrovnik, Kotor, and all the other old towns along the coast - a pedestrianised city centre with tiny winding alleys and cobbles slippery as the fish sold in every restaurant. Split does have a bell-tower as well though, so you can peer down on the muddle from above.
Next day was supposed to be very cultured. I stopped off in Solin and wandered round its extensive Roman ruins. A hippy appeared out of nowhere and started singing the Cranberries to the tune of a small guitar, which combined with the already intense heat to make me feel oddly detached from my surroundings. The information boards around the site include computer reconstructions of how things would have looked - but there are no people in them. The reason these places fascinate, the reason they catch our imagination, is that people once lived there, saw these temples and streets the way we would see our local church or high street. People so very like us, yet so different we can't begin to put ourselves in their shoes.
Between Split and Trogir supposedly lie a string of castles, which were next on my list. I rode through a lot of villages with "Kastel" in their name, but not a fortress in sight, so I carried on to my intended final destination for the day, Krka National Park. I wasn't quite sure what I'd find there, but dutifully followed the signs, and to my horror ended up in a packed carpark surrounded by garish cafes and tacky souvenir stalls. The price list shamelessly proclaimed that admission in summer is three times the winter price. If I decided to visit, I could be bussed to some waterfalls for €13. Up the river is an island, where a monastery houses an old illustrated copy of Aesop's fables, which I really wanted to see. To get there by boat, with only half an hour on the island, would cost a further €14. If, as planned, I wanted to camp overnight then walk the next day, I would have to buy yet another €13 ticket. At that point I realised I genuinely disliked Croatia. It's the perfect example of what happens when greed and capitalism get hold of a beautiful place. Everywhere else since I left Austria, people have wanted to show me their country, to make sure I didn't miss anything worth seeing. Here, they're not interested in people any more, only in milking the tourist cash-cow.
So I left. had I been nearer the border, I might have left Croatia altogether. Instead, I compromised and went to Murter, where I hoped to be able to kayak in the Kornati National Park archipelago. After many enquiries I realised this wouldn't be possible, and that if I wanted to see the islands I'd have to take a boat tour. Luckily, my hunt for a kayak had led me away from the main tour operators, and my instructions on booking were "look for the smallest boat"! Where others were packed with a hundred people or more, ours had fewer than twenty people on it.
I became even more bemused by Croatia's idea of a national park, when the captain explained that all the islands in Kornati are privately owned by twenty or so families, his own among them. We stopped on "his" island, a tiny place with a picture-perfect beach, a restaurant, and not much else. After a brief swim, I left the rest of the group sunning themselves and climbed the hill next to the beach. Then the one behind it. You can only really appreciate the archipelago from above: mostly bare islands lie scattered haphazardly in a sea by turns deep blue and pale turquoise, depending on its depth.
Lunch consisted of two enormous grilled mackerel. I sat opposite a young Dutch couple, On and Yur, who are travelling round Croatia by car. Every year since they got together they have picked a different place in Europe and driven there for three weeks. So in spite of the organised side of the trip, I arrived back at my tent, packed in a tourist-filled campsite, tired, sunburnt (a downside of travelling alone; no-one to do your back!) but feeling a little more at ease with Croatia.
After Murter I was determined to try again with the national parks, and headed for Paklenica. I found myself a lovely, friendly little family-run campsite (with a kitchen! and a fridge! Luxury!), pitched the tent, ate lunch and set off. Paklenica is a huge climbing destination, which I didn't know. It's basically a pair of limestone gorges leading up to a mountain range running parallel to the coast. I'd planned a 4-5 hour wander along some of the major paths - you get a wee map on the back of your ticket, and everything is waymarked, so I didn't bother to buy one. The first stretch is up to a cave; it's one of the main "tourist" spots of the park, and the path is steep in places but wide and easy. After that, things got interesting. Immediately after the cave I found myself slithering down a leaf-strewn gap between trees - still waymarked, but with a definite sense of seeing the next mark and thinking "and I get there how?". Before long I was making good use of my climbing skills - one stretch was even roped, and involved bracing my way up a chimney! The "map" showed me skirting a peak, but the path was determined to take me right to the top! Standing on that peak was like being on top of the world. By then I was well above the main climbing face in the park. Below me stretched Pag island, and the tiny bridge that had so impressed me with its height when I'd ridden over it earlier. The rest of the mountain stretched down below me, to a ring of limestone crags arranged watchfully around a meadow. Behind, the real peaks, a patchwork of green and grey, towering up above. Getting back down was no easier than getting up, and by the time I made it back to camp I'd been walking for 6 hours!
The next day was riding only. I doubled back on myself briefly, then rode along Pag, an island separated from the mainland by a bridge on 130m or so long. Pag is barren, stark, alien. Beautiful, but hostile - you wonder why people decided to try and live here. The bare pinky-white rock is only broken by tufts of grass and a small patch of marshland in the middle. Cliffs plungs down to water so clear you can see every fish from the top. I ferried across to the mainland (last on again!), and from the mountain road watched as more and more of Pag came into view with every upwards hairpin, until I could see the whole island cloud-dappled below me.
Croatia's sunshine only covers the coast, and soon I was chilly, then damp. I had a couple of scenic routes marked on my map, so ignored the signs for Plitvice National Park. the last stretch was a cut-through between two main roads. Marked as yellow on my map, it narrowed almost immediately, and soon I was winding through mist-shrouded tress, trying not to slip on the moss-covered road, My map said 11 km, but soon I'd passed km12, then 13, then 14. Low on fuel, my best chance was to carry on regardless. Finally the main road loomed!
After that magical forest, I was damp and determined to find somewhere nice and dry to stay. The problem? There isn't anywhere nice. The entire Plitvice Lakes area is filled with ugly, new-build villages of B&B tourist accommodation - the place could be used as a definition of "tourist industry".Eventually, 26 miles after fuelling up, I ended up camping - on a site right opposite the fuel station!
Luckily the rain only lasted a day, and I had beautiful sunshine for my day at the national park. Plitvice is a series of lakes linked by waterfalls, which push their way through anywhere they can, often coming in spouts stright out of the cliffs. It's enormously touristy, but by following the longest circuit, and then adding in a lake when that didn't look long enough, I managed to avoid the worst of them - all in all I walked about 8 and a half hours!
From Plitvice I rode to Krk. The thing that has most fascinated me about Croatia's islands is that they are all subtly different. Mljet was luch and forested. Hvar scented, Mediterranean scrubland. Pag barren. Krk is rocky at the edges like Pag, but densely green in the middle, and far more extensive than the others. I rode right to the edge, to Baska, which has a staggering harbour view out to other, uninhabited rocky islands. I simply sat and gazed. And ate ice-cream.
I was not hugely inspired by that night's campsite - huge, crowded, badly designed with not enough toilets or sensible parking. But the naturists have all the best campsites on Krk, and while I toyed with the idea of a naturist beach, nude camping was going a tad too far. Which turned out to be a good thing, as, just as it was getting dark, a solo, female biker turned up to pitch her tent next to mine! Mojca (pronounced Moitsa) has only been biking for a year, but is making her first forays into touring, heading from her native Slovenia to Vienna (where she also got lost!) and then to Croatia. She'd had a bad day, having parted ways with the mand who had started accompanying her on her trip, and ended up dictating it. So we shared a beer, talked bikes and men, and hopefully I made her day better and helped her have confidence in her decision to only travel alone from now on.
From Krk I went to the neighbouring islands of Cres and Losinj. Vultures live there, and there are few creatures more contemptuous of adventure than vultures circling over hot, empty scrubland. I'd hoped to use Mali Losinj as a base for diving and kayaking, but in the end neither proved possible, so I swam, sunbathed, chased fish through deep blue sea, and generally relaxed for a day - although one sunbathing session was interrupted by a Slovenian man named Dejan, who claimed he was led to me by Jesus. It's novel chat-up line I'll give him that, but not one that's likely to work on me!
My last couple of night in Croatia are being spent in Istria, at a motorbike campsite near Porec. It's run by Dragan, and unlike the campervan sardine-tins I've had elsewhere it's friendly, personal, haphazard. I've been promised a party tonight, with goulash and a campfire! Croatia has been relatively lacking in the personal touch, so it's nice to feel welcomed as an individual again.
Today has been spent exploring Istria, which is quite different from the coast. Thick forests hide sudden gorges and cliffs, and the lack of a coastal breeze make it seriously hot - 35° today! I stopped off in Pazin, and by luck they have a fascinating exhibition on emigration in the castle. It's strange for someone like me, who has always been a foreigner in one way or another, to imagine leaving a homeland, perhaps forever, to head into the complete unknown.
From Pazin I made it to Rosinj, where I have just eaten vast quantities of grilled fish, and, for all my searching elsewhere, found a place that does kayak tours! Do I want to stay an extra day and paddle? Or stick to my plans and head to Slovenia? I am tired of Croatia in many ways, but I miss kayaking too. Decisions decisions... Most of all I think I need someone else to make them for a change! Maybe I'll just toss a coin!
July 24, 2009 GMT
Slovenia
In the end, I decided not to go kayaking. I needed a change fo scenery, and given temperatures in Rovinj must have been well over 40 degrees, even on the water it would have been meltingly hot.
By the time I got back to the campsite after my last entry, the goulash was well underway, bubbling in a big pot over the fire. Dragan scarped some coals off to one side, and placed half a beer keg on them, with onions and potatoes to fry in the bottom. The Dutch couple on the campsite offered us all genievre as an aperitif, and later Dragan brought out the rakija. A Belgian couple had also pitched up, and contributed some vanilla liqueur which the local guys loved, calling it "Belgian milk". I was given further insight into the confusing intricacies of Eastern European identities, as Dragan was at pains to explain that he was Istrian not Croatian.
In spite of all that excitement, I woke at a reasonable time, packed up and set off for my last real border crossing! This time they actually looked at my passport (though not the bike papers!), and the Slovenian border guard asked about the trip and voiced approval.
My first stop was Lipica, where they breed Lipizzaner horses, the same type as used by the Spanish Riding School in Vienna. I'd heard that it's possible to ride the horses, so planned an overnight stop, but unfortunately the only riding option is as part of a week-long, hugely expensive dressage course! So I made do with a visit. It's guided tours only, and they divide you into groups according to language. Only four people in the French group, I'll use my other nationality for the day! Five minutes to go, and an enormous tour-bus full of French-speakers turns up. There goes that plan!
From there it's only a short ride to Skocjan caves. I'd passed the turn-off already, and there was a campsite signposted essentially from the motorway. The Belgians at Dragan's had warned me that Slovenia was very touristy, so I expected a huge site full of families in caravans. Instead, I found myself nosediving down a tiny little road, landing up in a large empty field. The friendly owner pointed out that they had a small island in the river, so I pitched the tent there, in a lovely, cool, shady spot. Ecerything is relative though - one of the trees had a thermometre on it, 33 degrees in the shade!
My guide at Lipica had told me it never gets that hot in Slovenia, and sure enough at 5am I woke with the beginnings of a migraine and a sense of overwhelming pressure bearing down. The storm brokespectacularly an hour or so later, and by the time I got up there were puddles in every hollow on the island. Visits to Skocja are at specific times, and I didn't want to miss one, so I had to pack up as quickly as possible, the tent sodden.
At least in the cave I was dry! Skocjan cave is unusual in having a river running through it, at the bottom of a deep underground gorge. The cave's chambers are far bigger than any I had ever seen, with stalagmites several metres tall. Again a seemingly quiet tour had been joined at the last minute by a large group, this time some rather rude young people of uncertain origin, who decided to interrupt the guide with shouts of "in English!" when she welcomed everyone in Slovenian first.
The rain had stopped by the time we emerged, and I carried on my way. The idea was to make this a caves day, and next on the list was Postojna. It's one of the biggest caves in the world, and touted as a major Slovenian attraction. All the photos show people on a little train going through, and when I arrived it was heaving. Deciding that I'd had enough of being herded, I turned around, and went on an expotition.
My scribbled noted mentioned Krizna Cave, which supposedly has ice stalactites and lakes you can arrange boat trips on. I'd initially given up on it as I couldn't find it anywhere on the map, but on my last day in Croatia I'd spotted it in the Slovenian part of my Croatia map. The last 2km to reach it are on gravel track through the forest, and I apologised inwardly to the mechanic in Split, who's put me under strict instructions not to leave the tarmac given the poor condition of my head bearing.
By sheer luck I'd timed it perfectly, arriving just as a group was heading into the cave. But this is no tour-bus shepherding experience. Here you are given wellies and a hand-held lamp with a battery pack. There is no permanent lighting in the cave, and the guide had us turn our torches off at one point - complete, utter, absolute darkness. If there are ice stalactites they're further in, but the ceiling is a glod and silver Milky Way of shimmering bacteria. The river water is so clear you can't see it - just a rippling surface floating above the rock. We took a boat across the first lake, and dodged drips. One rock formation looked disturbingly like a human figure trying to break free. All in all, a proper cave adventure!
From there I rode to Sticna, where there is a large abbey. Rurla Slovenia is exactly as I imagined it to be: green, mountainous, forested, dotted with small villages and innumerable churches. In Ukraine I watched people cutting grass for hay; here the hayricks are mostly empty, and bales are being stcked ready for winter.
I rode around Sticna for a long time trying to find accommodation, and praying that the rain would hold off until I did. In the process I discovered that the abbey complex itself is only open to individuals at 2 and 4pm on Sundays - not much use to me! I ended up in the only place I could find, an overpriced hotel with springs coming through the mattress.
Next morning while I ate breakfast, the owner came across to inform me I had a flat tyre! Sure enough, the back was squatting sadly on its deflated rubber. I still have no idea how it happened, but the owner had a friend who fixes tyres, so he and a random punter helped me balance the bike on some bricks, and we got the wheel off. The friend then disappeared with it and my spare inner tube, and returned half an hour later with neat patch in the old inner. Much easier than trying to wrestle with doing it all myself - I'm not sure I would have succeeded, so thank goodness it didn't happen in the middle of nowhere!
After all that I left late, and paused in Novo Mesto, which is pleasant enough, but devoid of all life on a Sunday. From there I umm-ed and aah-ed about where to go. I really wanted to end up in a mountain hut by the Rinka Waterfall in the north, but I also wanted to visit Podsreda Castle further east. Doing both meant a lot of riding, and if the castle was guided tour only I might not make it to the waterfall. But I took the gamble, and if you're doing it you may as well do it properly, so I took the shortcut too. Which initially led me to a dead end at a farm, where two children stared at me as if they'd never seen a girl alone on a motorbike before, and a third locked itself inside the house!
I eventually found the right road, a tiny strip of tarmac climbing up at impossible angles. The castle is not a guided tour, and now houses exhibitions of various artwork, including washing lines full of women's underwear frmo the 20th century. One room as lined with tiny engravings, each so lifelike you expected them to start moving any second, carrying on the lives the artist had interrupted.
The ride from there to the waterfall was long but varied. I followed fast main roads through wide river valleys, and smaller ones winding through gorges, and finally the road to the waterfall itself. Round a bend, and suddenly there it is, heading stright to a semicircle of high, bare mountaintops. The road runs along a river, or, in summer, along a dry river-bed, which is where the waterfall should end up! So no waterfall. But I did find a very nice little mountain guesthouse type place, with superb views from the back terrace, and I had time for a wander before dark.
That night as I marked the day's route in my mapbook of Eastern Europe, I was startled to see another line on the same page, higher up. Many months ago I'd ridden in the opposite direction, barely 200km north of where I sat now. I don't think it had really hit me till then just how close I am to the end. I even rode through a tiny bit of Austria on the way to Ljubljana, just as I did from Germany in the first few days.
I really like Ljubljana. The streets lining the river are full of cafes, where the beautiful people gather of an evening. Pokey side-streets run between coloured houses, and tall church spires dominate the skyline. It has the elegance of Paris but without the grandeur or pretension of the more touristy capital cities.
From Ljubljana I rode to Bled, via a short stop in Skofja Loka. Skofja Loka is a "museum town", whatever that means - to me it meant I could wander and poke around through all the open doors, even if they led to people's houses! Bled is of course touristy. But there's a reason for that: it's beautiful. The water in the lake is turquoise, something that the postcards don't seem to capture. And where the Croatian coast has turquoise water that's clear when you're in it, in Bled it stays the same colour when seen from underwater, giving the impression you're swimming in a giant paint-pot.
Bled has become my base for a frenzy of activity. Yesterday I swam to the island, then went canyoning, and jumped off the top of a 9m waterfall as well as abseiling through gorges. There was a group of young French people with me for that, and they were camped right next to me so the evening was spent in relaxed socialising. Today, after 3 days of waiting, the weather finally changed in my favour (there's a first time for eveything!) and the wind became favourable for paragliding! I spent half an hour flying over mountains, seeing Bled and the Triglav mountains in the far distance, and Austria the other way. There really is no feeling on earth like that of not being on it, and I will definitely be investigating the possibility of learning for myself when I get back. As if that wasn't enough, this afternoon I climbed a mountain to find a lake, and tomorrow, my last day in Slovenia, my last night of camping, I will be going rafting.
After that I spend two nights in Venice, at a nice hotel courtesy of my parents, and then it's home - so this will almost certainly be the last blog written while I'm still on the road!
Enter your email address to receive updates to Laura Bennitt's trip story!
Recent Entries
Archives:
Archives:
Monthly
Archives:
Category
NEW! HU 2015 Motorcycle Adventure Travel Calendar is now available! Get your copy now for some terrific travel inspiration!
HUGE, 11.5 x 16.5 inches, beautifully printed in Germany on top quality stock! Photos are the winning images from over 600 entries in the 9th Annual HU Photo Contest!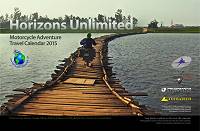 "The calendar is magnificent!"
"I just wanted to say how much I'm loving the new, larger calendar!"
We share the profit with the winning photographers. YOU could be in the HU Calendar too - enter here!
Next HU Events
NEW!

USA Virginia: Apr 9-12, 2015
Canada West: Aug 20-23, 2015
USA California: Sep 24-27, 2015
Aus Queensland: Sep 24-27, 2015
USA North Carolina: Oct 8-11, 2015
Aus Perth: Oct 9-11, 2015
Take 40% off Road Heroes Part 1 until October 31 only!
Road Heroes features tales of adventure, joy and sheer terror by veteran travellers Peter and Kay Forwood (193 countries two-up on a Harley); Dr. Greg Frazier (5 times RTW); Tiffany Coates (RTW solo female); and Rene Cormier (University of Gravel Roads).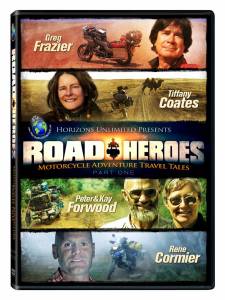 "Inspiring and hilarious!"
"I loved watching this DVD!"
"Lots of amazing stories and even more amazing photographs, it's great fun and very inspirational."
"Wonderful entertainment!"
Check it out at the HU Store! Remember to use Coupon Code 'HEROES' on your order when you checkout.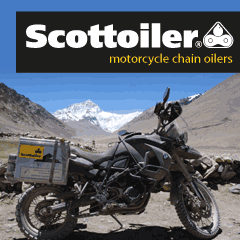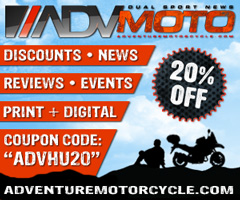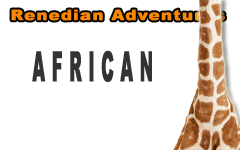 What others say about HU...
"I just wanted to say thanks for doing this and sharing so much with the rest of us." Dave, USA
"Your website is a mecca of valuable information and the DVD series is informative, entertaining, and inspiring! The new look of the website is very impressive, updated and catchy. Thank you so very much!" Jennifer, Canada
"...Great site. Keep up the good work." Murray and Carmen, Australia
"We just finished a 7 month 22,000+ mile scouting trip from Alaska to the bottom of Chile and I can't tell you how many times we referred to your site for help. From how to adjust your valves, to where to stay in the back country of Peru. Horizons Unlimited was a key player in our success. Motorcycle enthusiasts from around the world are in debt to your services." Alaska Riders

10th Annual HU Travellers Photo Contest is on now! This is an opportunity for YOU to show us your best photos and win prizes!
NEW! HU 2014 Adventure Travel T-shirts! are now available in several colors! Be the first kid on your block to have them! New lower prices on synths!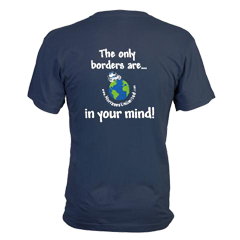 Check out the new Gildan Performance cotton-feel t-shirt - 100% poly, feels like soft cotton!

What turns you on to motorcycle travel?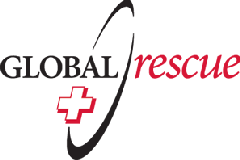 Global Rescue is the premier provider of medical, security and evacuation services worldwide and is the only company that will come to you, wherever you are, and evacuate you to your home hospital of choice. Additionally, Global Rescue places no restrictions on country of citizenship - all nationalities are eligible to sign-up!
New to Horizons Unlimited?
New to motorcycle travelling? New to the HU site? Confused? Too many options? It's really very simple - just 4 easy steps!
Horizons Unlimited was founded in 1997 by Grant and Susan Johnson following their journey around the world on a BMW R80 G/S motorcycle.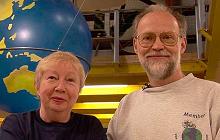 Read more about Grant & Susan's story
Membership - help keep us going!
Horizons Unlimited is not a big multi-national company, just two people who love motorcycle travel and have grown what started as a hobby in 1997 into a full time job (usually 8-10 hours per day and 7 days a week) and a labour of love. To keep it going and a roof over our heads, we run events (22 this year!); we sell inspirational and informative DVDs; we have a few selected advertisers; and we make a small amount from memberships.
You don't have to be a Member to come to an HU meeting, access the website, the HUBB or to receive the e-zine. What you get for your membership contribution is our sincere gratitude, good karma and knowing that you're helping to keep the motorcycle travel dream alive. Contributing Members and Gold Members do get additional features on the HUBB. Here's a list of all the Member benefits on the HUBB.
Books & DVDs

All the best travel books and videos listed and often reviewed on HU's famous Books page. Check it out and get great travel books from all over the world.

MC Air Shipping, (uncrated) USA / Canada / Europe and other areas. Be sure to say "Horizons Unlimited" to get your $25 discount on Shipping!
Insurance - see: For foreigners traveling in US and Canada and for Americans and Canadians traveling in other countries, then mail it to MC Express and get your HU $15 discount!
Story and photos copyright © All Rights Reserved.
Contact the author:
Editors note: We accept no responsibility for any of the above information in any way whatsoever. You are reminded to do your own research. Any commentary is strictly a personal opinion of the person supplying the information and is not to be construed as an endorsement of any kind.
Hosted by: Horizons Unlimited, the motorcycle travellers' website!
You can have your story here too - click for details!