December 01, 2007 GMT
Burkina Faso and Niger
In the last six days I've ridden thirteen hundred miles that's from Timbuktu in Mali to Dongondutchi in Niger crossing Burkina Faso along the way. So I've mainly seen life in this part of Africa form the seat of my motorcycle, which is an excellent way to observe life. It's easy to tell if there is a market in the next town, often I'll pass or see coming in the opposite direction dozens of; people carrying things on their heads, bicycles loaded up, carts being pulled by donkey or cows or cars with animals on the roofs. The villages with markets taking place are full of bustle and it can be difficult to negotiate my way through.
There are many differences between the many ethnic groups in this region particularly between the often-nomadic peoples of the desert regions and the people that live in the south. It doesn't seem to be the International border that dictates where the different people live they were living here long before Europeans put the borders in place. I would estimate that there were at least twenty-five different ethnic groups in Mali, Burkina Faso and Niger.
The roads have been good for most of the journey so the riding has not been difficult. So this morning I decided to take the scenic route, I selected a route on some pistes that were on my map and headed off down a dusty track, life moved at a slower pace away from the tarmac. I followed the River Niger once again through villages, bush land and fields. Changing direction and headed roughly in the direction of the road, I wanted to get up to speed in the afternoon when the day turned from hot to scorching hot and the road was the best place to do that. There was less activity on this piste and I wasn't too bothered when it turned into more of a footpath, no problem for me on the bike. I was still occasionally seeing mud huts and the odd person. I continued on my way, as the path got a little trickier as the surface turned to sand.
Setting a waypoint on the GPS for a village half way between me, and the road. The path snaked off track quite a lot but seemed to be heading in the right direction. I don't know what happened to the piste though as there was nothing with more than two wheels going down this way.
I reached a different village that wasn't on the map, I'd been riding for a few hours by now and it was starting to get hot, I thought I'd top up my water supplies. I was sure there would be a well somewhere amongst the huts made of mud, wood and straw.
A local greeted me and welcomed me to his village he showed me the way to the well. The people of the village were all gathered around a central area where the well was located. A group of women were under the shade of a tree, while another group of girls were pulling buckets of water out of the ground. I was sat down and given a cup of water and offered food. I topped up my camel back and chatted to one of the girls who spoke a little French while all the other villagers turned up to greet me. Everyone was very friendly and curious talking amongst themselves in the local language which was probably Hausa, I would like to have understood what they were all saying.
I'm sure this is an experience that I will never forget but unfortunately I had to get going. I asked where the piste led away from the village and half of the village led me through the mud huts and waved me off.
The footpath led away for some kilometers before getting, to be quite a challenge. It was sandy and twisty so much so that I couldn't keep up the speed necessary to keep the bike in control. When the path led off in the wrong direction I'd just pick my way through the bushes and trees making progress towards the road. It was now only sixteen kilometers away so not too far.
Well I eventually made it after exerting a lot of energy zigzagging left and right. I have to add that I've now got the technique down when it comes to picking the fully laden BMW weighting in around 270 Kg off the ground. I don't think I've been so relieved to see tarmac again I accelerated up to sixty MPH and let the breeze cool me down.
Posted by Michael Beckett at
04:47 PM
GMT
December 20, 2007 GMT
Nigeria
Nigeria's repriation precedes it, according to the foreign office; since January 2006, 36 British nationals (including one child), and more than 180 other foreign national have been kidnapped. This is mainly in the south; in Cross River state well I don't think I'll go there then. Bribery, corruption, high risk of terrorism, and a country a wash with guns and more con artists than you can shake a stick at.
I passed through the Niger immigration getting my passport stamped by a man wearing military uniform and a AK 47 slung over his shoulder, wearing pink flip flops, that's something that you don't see in the UK.
I rode through no man's land to the Nigeria border control. To be welcomed by the Nigerian police, "welcome to Nigeria you must be Michael" yes I am thanks very much. Chris and Nick had passed through the day before I was planning to meet them that afternoon in Sokoto. They had advised them that I was going to be passing through. My passport was checked and stamped into Nigeria.
Then I was told to go to the SS room, I was led into an office the official told me he was with the "Nigerian, Special, Secret, Security Service pausing between each word for effect. He filled out a dog-eared looking form asking the same questions that the immigration police had asked.
Next was the Anti drug squad the process was much the same as the previous two offices, until he asked me what drugs I had. I'm carrying many different drugs, which I got prescribed to me by a doctor before I left, just in case. I showed him the contents of my first aid kit, which he took great interest in, after checking each package, he said I'm worried that you are abusing these drugs, but as you are a tourist I'm going to let you pass. Then he saw my codeine he cross-referenced this with an anti drugs poster on the wall and told me this was a narcotic. He was going to have to call his boss to who happened to be in Niger praying until he arrived I was detained "I'm sorry to delay you he added"
To cut a long story short I was detained in the office for a few hours while his boss got back then after answering a few questions totally unrelated to the drugs I was on my way. I think the drug squad just loved to invent work and have me around and to ask questions about how they could move to England
I met with Chris and Nick in Sokoto we took a rest day in which I met many Nigerians who were all extremely welcoming and friendly, no hassle at all and the following morning we headed south following the River Niger. We stopped for the night staying by the river and headed down to catch the sunset, no sooner were our cameras out of our pockets we were apprehended by someone who jumped out of the bushes and told us that we couldn't take photos. It was just a river with not even a bridge or building in sight although we put our cameras away and headed back to the hotel.
Once we were round the corner another random person who claimed to be CID came up to us and told us we had to leave this place right now, which we gladly did. Once back at the hotel our friend from the "CID" turned up again. Don't worry I've sorted it all for you but you've got to pay 5000 Nira (£20) for a permit to take photos. He couldn't show any ID so we didn't pay and eventually he left. We'll never know if he was the police or not. He said he couldn't leave empty handed, as the other police would think he had pocketed the money. "Your problem not ours mate"
We left Yelwa when the sun came up eager to get as far away as possible when we were a sufficient distance down the road we pulled over for breakfast. Immediately we were the centre of attention with hundreds watching us eat our omelets from a radius of a few metres. After we finished eating one of the enterprising locals produced a camera and was charging people to have their photo taken with us.
There were roadblocks all the way down this road at times every couple of miles we were being stopped and welcomed to Nigeria. This was all very friendly but stopping every five minutes was not getting us anywhere fast. One roadblock was not so friendly though as soon as we pulled up you could tell they were going to try to get money out of us one way or another. They checked over my bike looking for faults; your front tyre is too worn, you have to have a Nigerian number plate to drive in this country, I was not having any of it! Especially after the state of every other vehicle on the road, he ended up extracting some money off Nick for not having any mirrors after that he had the cheek to ask if I could invite him to England when I returned home! You can imagine my reply.
The construction of Abuja the capital of Nigeria started in 1981 and it was declared the capital in 1991. Abuja has wide streets and modern buildings with a huge cathedral and mosque dominating the skyline. Once again we were the centre of attention with extremely friendly people welcoming us to their city and asking questions about the ride. When we were preparing to leave a TV crew showed up and interviewed us for the evening news.
The most frightening thing about Nigeria is that it has cars and all Nigerian drivers have thrown away the Highway Code. Foot flat to the floor wherever they are. Over taking into oncoming traffic anything goes.
I had a night in a catholic mission in a town called JOS which is short for Jesus our savior. Very friendly people again although they seemed very keen to get me into church so the following morning I was on the road again.
When it's time to top up with fuel no problem to find a petrol station there are dozens in every town, but to find one with fuel in it's tanks. Just look out for a queue maybe one station in every twenty might have fuel. More often than not I was filling Mad Max style round the corner from jerry cans, only twenty-five pence a litre though.
A couple of days ride out of Abuja was a Yankari national park we were all looking forward to stopping here for a few days as there were also some hot springs here to rest our tired bones. Everywhere we set foot in Nigeria people wanted to come and talk to us and have their picture taken "look those white men where's me camera" we would often hear. As another group would rush over. There were many students here and they invited us to a party they were having that evening, which was fun.
The next morning at 0645 there was a knock on my tent I rolled over pretending to be asleep but it turned out to be another film crew they were making a film to promote tourism in Nigeria. Did we want to come out on a safari for the day in return for being extras on the film? We saw elephants, hippos, baboons and monkeys.
Nigeria had been under military rule for many years since it gained independence in 1960 but now there is a real air of change about the place. All the people I spoke to praised the new government and had hope for the future, there is also a big campaign to stamp out corruption.
Despite a couple of bad experiences, I really enjoyed the ten days that we spent here. Through the many conversations I had with local people I leant a many things about the country and given time I think the new government could put an end to the poor management they have had in the past and put a halt to corruption.
We stopped in Yola the last town in Nigeria before Cameroon changed the last of our money and headed to immigration. While I was getting stamped out of Nigeria I had a phone call from FedEx in Abuja. I had sent my top box back to the UK with a few other things to lighten my load including CD's with all my photos on and all the miniDV tapes that I have shot so far. The faint voice at the end of the line told me that they could not send the box as it was locked even though they checked the contents and told me to lock it at the depot. Then the line went dead, Abuja was two days ride away and I was stamped out of the country anyway. I decided that I would have to proceed to Cameroon and try to sort it from there. I'll keep you posted on the developments on this one; I hope I don't have to return to Abuja to put a key in a lock.
Heading to the river Faro that is the border between Nigeria and Cameroon my map shows a road, which crosses the river. The track lead through a rural area before we found the river and much to our surprise the map had lied. No bridge just a few canoes and one larger boat. A price was agreed and the BMW was lifted onto one of the small wooden boats.
Posted by Michael Beckett at
05:41 PM
GMT
December 31, 2007 GMT
Cameroon

The three motorcycles, Chris, Nick and I made it safely across the river on the small wooden boats. As usual we were quite a spectacle to the local villagers of this small riverside village called Touroua. I sent up a rooster tail of sand as I rode up the riverbank and we parked up in front of a crowd, the police came to see us and stamped our passports into Cameroon. They also sorted us out with a patch of land behind the shack that served as the police station where we could pitch our tents for the night. We then went back down to the river Faro for a swim.
After an early morning walk along the banks of the Faro we packed up and headed into Cameroon. Riding down a dusty track for sixty kilometers we then turned south onto the N1, which was a twisty bitumen road that ran through the forest. We stopped at a small village and feasted on Kebabs, nuts and fruit, which were delicious, it was the best food that I had consumed for days.
I was really beginning to appreciate the more relaxed atmosphere of Cameroon. It was such a relief not to draw a huge crowd as we did every time we stopped in Nigeria. Charles came and introduced himself he was originally from Tchad and told us of the war there and how he was evacuated by the church seven years ago, he longed for the war to finish so he could return home. He was educated and knowledgeable about the world, I hope that he can return home one day soon and rebuild the old life that he once had.
We rolled into Ngaoundere and found an auberge in one of the back streets, which was clean with a friendly owner that was keen for us to stay. We rode the bikes through the small front door and parked up in the lobby. The road got interesting out of Ngaoundere heading for Bamenda it was the dustiest so far on this trip with huge potholes that we rode down into and up the other side. Others were so deep that if the front wheel had gone into them then I would have cart wheeled over the handlebars into a world of pain and broken bones, fortunately I swerved them all and lived to ride another day.
Often we'd come around a corner and see a huge plumb of dust being blown up by a truck. When I made the decision to pass I'd hold my thumb on the horn and accelerate through the dust it would be such a relief to get past each one back into clean air again. Nick managed to seize the engine on his Yamaha. It didn't take long to relise that this was not going to be sorted by the side of the road. The next truck to arrive pulled over and we loaded the XT350 onto the load of peanuts and he continued the trip to Douala in the cab of the truck. I later heard that it had taken four days to drive one thousand kilometres each time they would be stopped by the customs they would have to give them a couple of sacs of the peanuts by the time they arrived in Douala they had lost a third of the load.
So then we were two, Chris and I loved every minute of this road through the jungle. There was one stretch that turned to tarmac with some lovely twisty bits then after a couple of kilometers it would go back to dirt again then back to tarmac, it was like a super moto track and we rode it accordingly. In the evenings we would stop at little auberges and eat barbequed fish with the truck drivers. In the mornings I would wake up to the sound of the trucks starting up one by one and rolling off down the road.
We rode eight hundred kilometers in two and a half days and met up with Dan, Ed and Chris B. They had ridden on some bad roads also; one stretch of one hundred kilometers had taken them all day. Eager for some more off road action we headed north and around the ring road to the north. The ring road as it's called links many little villages or chiefdoms as they are called. A lot of the chiefdoms are at two thousand metres the ring road runs through the jungle, which made for a technical ride, we had to ford a few rivers.
I passed the ten thousandth mile mark of the trip driving down to the capital of Yaoundé. We picked up visas in Yaoundé for Gabon, Congo and DRC they are expensive and time consuming stamps to get hold of. Although we had a peaceful spot to camp the gardens of a large house in the city it was a nice combination of peace and tranquility and having things on the doorstep. For a change there were other over-landers their two 4x4s, five of us on bikes, not forgetting Colin who had cycled here from London. It's always good to exchange stories over a few beers when we meet up from time to time.
This was the week running up to Christmas and the city had a festive feel about it. There was a French bakery that I would visit every morning, as usual Christmas carols were playing it was funny to hear Live Aids "do they know it's Christmas time" being played over the radio, in Africa with all these cakes and pastries around. Although this is a city and very far removed from the "real" Africa!
From Yaoundé Chris and I rode north to mount Cameroon we climbed the mountain over Christmas making the summit of 4095 on Christmas morning I'm sure this will be a Christmas that I'll never forget. The mountain is a live volcano the last eruptions were in 1998, 1999 and 2000, we walked past craters that were still smoking away with a trail of laver that flowed down the mountain towards the sea. I love to climb mountains and before I was far from the summit I was thinking about which one to climb next.
After the climb we spent a couple of days at Limbe where the rainforest rolls down to the chocolate brown sandy beaches. I had the good news that my box had finally made it back to London with my MiniDv tapes inside and that my new tyres have arrived in Douala airport. It was a long and expensive day getting the tyres out of customs, £150 for the Continental TKC80's, £120 for James cargo to send the tyres and £240 to customs and other people to get the tyres out!
My old Metzeller Tourances have done really well I've got 10500 miles out of them on all types of terrain and they still have 2.5mm of tread. Although I'm feeling good about having the new Continental TKC 80's (knobbly tyres) on for this next section of Africa. I think through the Congo's and Angola the roads are going to be really bad, bring it on!
The rain forests of Cameroon have definitely been one of the many highlights of this amazing country but I hate seeing the effects of deforestation and the constant trucks loaded with huge tree trunks heading for the ports!
We're camped up in the grounds of a hotel right on the beach in Kribi. Only a mornings, ride away from the border with Gabon and a day's ride from the equator. Gabon, Congo, and DRC await this next section is going to be a real adventure. If all goes well we should be in Namibia within a couple of weeks.
Posted by Michael Beckett at
05:22 PM
GMT
Enter your email address to receive updates to Michael Beckett's trip story!
Recent Entries
Archives:
Archives:
Monthly
Archives:
Category
Next HU Events
NEW!

UK - Haggs Bank: Sept. 19-21

NEW!

South Africa: Nov 14-16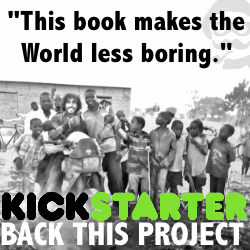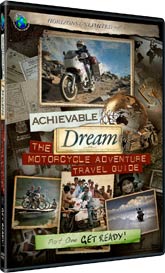 Northerners! The weather outside is frightful, so what better time to start planning your next adventure! To help you get started, for February we're taking 30% off the Get Ready! DVD in the HU Store! Remember to use Coupon Code 'GETREADY' on your order when you checkout.

10th Annual HU Travellers Photo Contest is on now! This is an opportunity for YOU to show us your best photos and win prizes!
NEW! HU 2014 Adventure Travel T-shirts! are now available in several colors! Be the first kid on your block to have them! New lower prices on synths!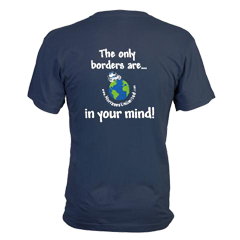 Check out the new Gildan Performance cotton-feel t-shirt - 100% poly, feels like soft cotton!

New to Horizons Unlimited?
New to motorcycle travelling? New to the HU site? Confused? Too many options? It's really very simple - just 4 easy steps!
Horizons Unlimited was founded in 1997 by Grant and Susan Johnson following their journey around the world on a BMW R80 G/S motorcycle.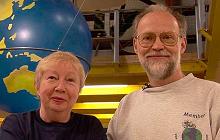 Read more about Grant & Susan's story
What turns you on to motorcycle travel?
Announcements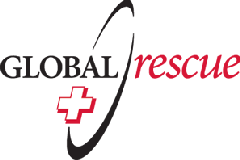 Global Rescue is the premier provider of medical, security and evacuation services worldwide and is the only company that will come to you, wherever you are, and evacuate you to your home hospital of choice. Additionally, Global Rescue places no restrictions on country of citizenship - all nationalities are eligible to sign-up!
Books & DVDs

All the best travel books and videos listed and often reviewed on HU's famous Books page. Check it out and get great travel books from all over the world.
Membership - Show you're proud to be a Horizons Unlimited Traveller!
Horizons Unlimited is not a big multi-national company, just two people who love motorcycle travel and have grown what started as a hobby in 1997 into a full time job (usually 8-10 hours per day and 7 days a week) and a labour of love. To keep it going and a roof over our heads, we run events such as this one (18 this year!); we sell inspirational and informative DVDs; we have a few selected advertisers; and we make a small amount from memberships.
You don't have to be a Member to come to an HU meeting, access the website, the HUBB or to receive the e-zine. What you get for your membership contribution is our sincere gratitude, good karma and knowing that you're helping to keep the motorcycle travel dream alive. Contributing Members and Gold Members do get additional features on the HUBB. Here's a list of all the Member benefits on the HUBB.

MC Air Shipping, (uncrated) USA / Canada / Europe and other areas. Be sure to say "Horizons Unlimited" to get your $25 discount on Shipping!
Insurance - see: For foreigners traveling in US and Canada and for Americans and Canadians traveling in other countries, then mail it to MC Express and get your HU $15 discount!
Story and photos copyright © All Rights Reserved.
Contact the author:
Editors note: We accept no responsibility for any of the above information in any way whatsoever. You are reminded to do your own research. Any commentary is strictly a personal opinion of the person supplying the information and is not to be construed as an endorsement of any kind.
Hosted by: Horizons Unlimited, the motorcycle travellers' website!
You can have your story here too - click for details!