November 09, 2009 GMT
Starting out and background info
This is the first entry for a tale which will hopefully reach from just outside Chicago, Illinois, to Mendoza, Argentina, and Aconcagua.
At the moment I am at the US/Mexico border, staying in Edinburg, Tx. This proves to be a pretty reasonable town, with all the stores and supplies that you could need. I am waiting for sprockets for the 95 DR650 that is to be my method of transport through central and south america. The shop that I found, F&T valley motorsports, was able to overnight the parts, so I was happy about that.
The forward plan is to get the sprockets and get across the border tomorrow, and make some distance before night fall. I've been told to be careful of shady people on the roads in Mexico, and central america in general, and not to try to run after dark. I am interested to see just what the real situation is.
A little background:
The bike is a 95 DR650, a dual sport, single cylinder, counterbalanced, but street legal/headlighted tailighted machine.
I bought it with 12300 miles on it, and for a pre-trip test, took it on a loop through the central part of the north-american west, covering places like Yellowstone, Arches, black hills, and Colorado. Overall, the machine worked well, but problems were: limited cargo space, high vibration, some breakdowns, and general mediocre handling on the highway (to be expected from a high suspension, knobby-tired beast like this.)
The trip lasted 4000 miles, and after finishing with that, some modifications were needed before heading south.
A hard saddle bag from an 82 yamaha was mounted on the left side, and a tubular steel rack was mounted on the right, to which the spare tire and pack are strapped. Stirrups, made from an old serpentine belt, were mounted to the front forks, and heavy-duty mirrors from a kaw zrx 1100r which I wrecked were fitted. Hopefully these will be able to withstand the vibration from this bike.
The aftermarket (discount auto parts store) muffler was plumbed and welded in, and the lic plate mounted on a structurally supportive piece of sheet metal, which I hope will prevent cracking and damage of the rather flimsy aluminum license plate.
On the trip out west, I became familiar with two aspects of this bike that are potential weak points: Engine/trans mount on the rear upper corner of the trans: these small metal three-holed mounting brackets are prone to cracking/breaking, and once this happens the motor will vibrate to high heaven, resulting the quick eating of the drive chain and sprockets. I have had to have the right side bracket welded twice; although I know that the weld needs to be such that the bracket is properly aligned, I am concerned that the metal being weakened lowers the lifetime of that critical part.
Balancer chain: an internal engine part, this was so worn that the metal rollers were completely gone in some cases with the pins only remaining. The metal debris from this wear was in the oil, and although I am concerned about further damage to the bearings etc, I have rode about 3000 miles from the time of that repair, and so far have seen no appreciable change in engine function.
Going forward, I plan to take the most direct route through Mexico, Central America, and down the west coast of south america in order to get to Mendoza.
I'll be keeping notes here regarding border crossings, experiences in countries along the way, and how conditions are for this type of transit.
My hope is to get across into south america by the end of November, with the goal of reaching mendoza before the beginning of the high season for park entry to Aconcagua. This would mean getting to Mendoza by probably the 11th of December, and taking a day or two there to gear up and get ready, then entry to the park on 13 or 14 December.
December 02, 2009 GMT
Texas to Central America
This is the practical and hopefully useful entry regarding the mechanics of borders and countries, going from the states to Panama.

My advice for the copies etc is to have a back up set of everything in a separate place from the originals, but trying to make enough copies ahead of time is
not really helpful, since there will need to be copies of passport stamps that are done on site, and in general, if there is a need for a copier, there will
be a little shop that will be open and happy to make as many copies as you need for less than a buck.
When it comes to converting money, through Central America the only country where I did not try to use USDs was Guatemala; everywhere else you can use
dollars and get change in local currency. perhaps the same is true in Guatemala, I did not try there.

Crossing the border at Reynosa is relatively easy: for cars and bikes, keep all the way over to the left, and stop outside the banjercito office. There, you
can make the copies and pass the migracion office. 7 days permission to drive in mexico is free; however there is a 29 peso fee for migracion. for more time,
there is a 20 usd fee I believe. As far as I have heard having insurance is necessary in Mexico; however on my trip down I was stopped several times and
never asked for proof. The route one takes through Mexico will of course be a big factor in what to expect in terms of road condition, accommodation, local
attitude etc. I took the freeway most of the way straight down the coast- highway 180- through tampico, to poza rica, veracruz, and then down toward
acayucan, to connect with highway 185/190/200, crossing into Guatemala at Talisman.
The crossing into Guatemala was easy enough- but there are lots of would-be guides, all wanting to help with paper work, all wanting a tip. For Central
American borders, just remember: Migracion out of one country, customs out of same country, migracion into next country, customs into next country. Try to
keep the bike and gear in sight, but in general there will be guards etc and if you can leave your stuff near one of these, you will probably be fine as you
go from officer to officer, making copies and getting things taken care of. Official charges for entering Guatemala were 52 local currency, about 10 usd. The
crossing at Talisman took me about 2 hours, in the middle of the day. The roads out in the outer part of the country were sketchy at, with the normal hazards
of potholes, topes, cows and pedestrians. However, the closer one gets to Guatemala city, the better the roads seem to get. I drove to Antigua in about four
or five hours; the first hour of the trip was laborous, but after that the roads were fast and good, and quiet enjoyable to ride.
Border info for crossing Guatemala to El Salvador: I arrived at 9:00 and was greeted by "helpers", as at the Guatemala border- but they were not overly pushy
or unpleasant. The papers that the Guatemalans gave me were exactly what were needed, and it was fairly simple to get the nec documents processed. there was
no line to speak of, and even better, no fee for customs There was a 2 usd fee for leaving Guatemala. However, there was a five dollar fee charged a little
later on, after leaving the office, but before the officer would let me into the country. this was fine. overall, it took less than two hours to check out of
Guatemala, and into El Salvador.
El Salvador was a quick and beautiful drive. Going along the coast, and then inland from La Libertad, I followed CA-1 most all of the way. The things to
watch for are cows on the road, and occasional curves that are sharper than the norm- but in general, if you like the twisties, this is a wonderful little
country to drive through. People cautioned me about the stickiness of crossing El Salvador, and some recommended making the extension through Honduras to
avoid El Salvador altogether. Perhaps I was lucky or perhaps the situation has changed; in any event I can say that I had no trouble at all with transiting
through El Salvador.

I arrived at the border with Honduras just as the sun was setting. At first I thought that the paper work was going to be easy- I had to go over to the
administrator, who is in a different office, and give her the docs, then after she stamped and checked everything, I DID have to get photo copies- I needed
16: two each of reg, title, passports one and two, lic, permission from El Salvador, plus four of a form that she made for me. This was the most invovled and
frustrating crossing of the cetral american section of the trip. but there is a place there as there always is I suppose to make the copies, and I got 16 for
$1. the cost for entering the country was $35- seems crazy high to me, but that was it, and the official said it was the same for all, no matter if in
transit or not.
Honduras was passed at night- it is an easy run, and although everyone was warning me about security, I did not have any encounters that would make me
nervous- besides all the pedestrians on the road, animals(domestic), curves, sometimes aggressive drivers(high beam game). I asked for directions 4 times in
the area of choluteca, and eventually came the way I wanted to, even with this, it took me just under 160 klicks- about 90 miles- to cross the country. There
are plenty of police check points in Honduras, especially at night- but the traffic is light, and in general, if you have the nerve to cross this country at
night, it will fly by.
Crossing the border to Nicaragua was easy. Be sure that you are waiting in the right line- and that the people in the office know where you are going/that
you are not a trucker. They bumped me to the front of the line to get checked out of Honduras, and then another klick down the road is the office for
entering Nicaragua. It is pretty easy- first go to the aduana, and there they do not need any photo cpies. wow, its great. it took the woman less than 10 min
I would say to fill out the forms, and then only to go to the migration window, which is in the same building, down at the other end from the aduana. it cost
seven bucks and took another ten minutes, now again this is at ten pm, so there were no other drivers to speak of, but in general, I felt like it was a
labor intensive but if slow time of the day easy system. There were military men greeting me on my arrival to Nicaragua, they just seemed interested in what
the trip was etc and did not give me any trouble at all. The fee to get into Nicaragua was 7 usd; ten minutes on the road, and police discovered I did not
have a local insurance policy. they fined me ten usd on the spot, and let me continue on to the next town- chinandega- where I would need to buy it. was able
to buy a policy pretty easy, for 12 bucks. foto copies- 1 cord each- 5cents or so, pretty easy, but only for Nicaragua, not both Nicaragua and Costa Rica,
like the officer said. So the lesson: buy a seguro (insurance policy) at the border when crossing into Nicaragua.
Roads were good to leon, (through Chinendega), but not far after that I took what was supposed to be the direct route to Managua(according to the signs), and
devolved into a semi-paved, pot holed, deserted track through the breathtakingly beautiful Nicaragua countryside. Perfect. I felt bad and at the same time
confident about not stopping for the road workers who whistled and waved me down, I am sure with the best intentions, for a tip. I didn't care- its not
prudent stopping out in the middle of nowhere with no other signs of civilization around- even if it is the middle of the day. Three places they called for
me to stop, and three times I rolled. After reaching Managua, and only just passing the population sign, then turning about, I was again on the CA-2, heading
south. Soon, there were changing environs from the lush tranquil hilly/mountainy area that I had traveled in the morning, to a windswept, high plains feeling
open road.
The border with Costa Rica opens at 6.30, but you can pay the 1$ exit charge before the border opens.
The system is pretty easy, pay the one dollar exit charge mentioned, check with the officer, proceed to the left, check in with migration, 2 usd for us
citizens. In the same area, get the police and the aduana personel to check the car/bike and then take the paper to the office adjacent to the migration
building there for another stamp. Proceed across the border, and in CR everything is pretty easy, and to me seemed logical. A few minutes to get the
migration, directly across the road through the complex is the aduana, after getting seguro in the same building with the migration. From there it is
necessary to go to get permission from the aduana bus, with the papers already given you there at the first stop. This was the least normal step- located
around at the back of a lot full of semis, a tech bus with people working at computers giving out permission. It took them 20 min to process me, and there
was no line- I could imagine this being a huge headache and sticking point later in the day or when more busy. Roads in CR are great so far, but there are
strong winds, left over from across the lake, potentially dangerous, blowing one off the road. good easy gas station a short way up the hill, 3 clicks past
the border. Hundreds of semis waiting to cross the border- to pass the rigorous drug check.
On the inter-american, after palmar in Costa Rica, the road realy goes to hell- there is no telling when a bad pothole will show up, and it was pure good
luck that I did not drive that section at night. Basically, the surface is good and it is possible to avoid the holes, but it is good to have light to see
them.
Crossing into Panama:
stop at the first building, get migration, stamp and vehicle permit, processed in same area: there should be an option to suspend or cancel your permit, for
CR, depends if you will be back in 3 mo. or less or not. Then go to the next office, in Panama, first migration: for me, I had to check in at the window,
take my passport and the ticket that they gave me to another window, pay five bucks, come back and get stamped.
Then to get the seguro, you have to go either one office, directly across and in sight, or to another one which is 150 meters off to the right, through a
small market area, into a restaurant, up the stairs, and there you can find the copies and no-line seguro vendor. When you come back you need to go up the
stairs of the round central section of the migration / aduana area, get the one paper stamped that you will have from seguro, then downstairs to the office
where they will process the permission. They will need your destination, and a couple of signatures, this will take another half hour depending on the time
of the day etc. this is where the truckers are, and you may need to wait, but in general it seemed pretty efficient.
I just took the papers that they gave me from the aduana office, headed down the road, without ever physically checking with an officer. there is a check
about 5 mi down the road, but no one ever verified that the vehicle was infact the one mentioned there on the papers. Very nice trip in Panama, divided
highway as far as David, after that it goes to hell a bit and especially for the last 70 km before Santiago, the road is cracked cement, with gaps large
enough to cause serious concern.

Panama to Columbia
Crossing from Panama into Columbia
This is the sticking point for most journeys of this kind; this is the bottle neck where there are a limited number of options and though many people do it
every year, it is still the section of the trip that requires a good bit of effort and resources to complete.
There are several ways to go about taking bikes across into Columbia (or from Columbia into Panama). Most headache-free and secure might be booking a place
on a sailboat. There are several people that routinely make the run from the north coast- Puerto Lindo, Portobello, Isla Grande- down to Cartegenas. This is
typically a five day trip, and quite the accepted method for many travelers. Boats fill up, so if you have an idea of when you will be making the crossing,
its best to book ahead. There are several good contacts for arranging this: Guido and Sylvia at the wunderbar in puerto lindo have lots of experience and
book a lot of people going across. Another good place to find out about going across (But they are not online, as far as I know you need to go in person to
arrange things) is the yaht club, also there in puerto lindo. The restautrant down on the shore is a favorite hangout for the captains of sailboats there,
and the man of the house, Hans, will be a helpful contact. Again, the only concern with this option is that you need to go and be willing to wait days
(weeks) to find a boat that is going and that will take bikes. Marco, a Canadian-born localized character in portobello is also a good contact there on the
north coast, who has experience on the Caribbean sea. Although he is not actively sending people all the time, he knows some captains in the area, again if
you are willing to figure things out along the way, go to portobello and ask for Marco- most people in town know about him as he is a bit of a legend in that
small town.
My concern with the sailboat option was two-fold: first, it is not the cheapest way to go- about 700 usd and up to get yourself and your bike across.
Secondly, if you are trying to keep on a schedule, the five-day journey can be a bit more than is desired. With a carefully planned trip and a spot on a boat
reserved well ahead of time, this may not be such a concern.
Another option for crossing is on a local supply boat. These boats generally run along the coast, stopping at islands and small ports. They will typically go
from Colon all along the coast, stopping here and there wherever they can vend or pick up goods, and run down to port Obaldia (the last port in Panama), and
sometimes continue into Columbia. The trick with these boats is that even though they are cheap- passage from Colon to port Obaldia should be about 250 usd,
from puerto lindo or Palenque, mirramar about 150 to 200. The trick here is finding a boat that will take you all the way to Columbia. In general, the
captains will take you to port Obaldia, but not across into Columbia because of the paperwork and red tape. Also, most will take a bike, but not any
passengers, to either cartegenas or Turbo.
Turbo is the big drug port, so there is always the need to keep in mind the risk of transiting through that area and to make a judicial choice about which
boat to take.
Another option is shipping the machine with a legit, up-and-up port, for example manzanillo out of colon, or perhaps another in Costa Rica (as suggested by
many acquaintances made along the way). This however requires one to find another way for one's person to travel, and then meet back up with the bike and
clear customs in Turbo or Cartegenas.
Personally, I wanted to find one of these supply boats. I thought that the most logical place to find one would be Colon- since this is a big town, and an
important port. Colon is a very poor and low-security town. I do not recommend going there unless you are braced for dealing with the threat of robbery and
the dirty grittiness of this suffering port town.
Colon definitely does have boats transiting through to columbia. The local port where small boats call in is all the way through town, on Calle 5, all the
way at the west end of the street, arrived at by taking a left off of the main street and going straight to the water. I asked there and was given several
different stories, after waiting around for two days the story was that there were no boats going until the next week, and then the boat was scheduled to
call in at many ports, taking ten days to get to port Obaldia.
But the option is there.
I headed out to beat the bushes toward the places mentioned above- puerto lindo, portobello, mira mar. Although there were again the options for several
supply boats, time was the concern, most guys planning to take 8-12 days to make it down the coast. The final solution was reached after meeting two other
beat-the-system travlers, also enroute from the states to south america. I met these guys in Mira Mar, where they were waiting for a supply boat that would
supposedly leave that day, for a very good price, and take the three of us to port obaldia. However, the boat ended up having a broken prop-shaft, and the
word was that they would need to get parts machined in Panama(city), so the wait would be several days. We scoured the coast for other options, and found a
small (32 ft) power boat that was rumored to have 200 hp of outboard power and the capability to get us to port obaldia (where everyone promised that there
would be lots of opportunity to transfer to columbia) in only one day!
What ended up happening was we left with sketchy yamaha 60 and Suz 40 outboards. we had to stop for half a day to clean carbs back in Mira mar, and only made
about 6 hrs of time on the trip that first day. We stopped at a small native-inhabited island, Nargena, for the night and for more gas. Our captain had
apparently figured low on fuel and once we got underway realized that we needed more. Unfortunately, there was no gas available that first day that we
stopped, so we sat and waited one day there on the island, and then made an early enough start the next day. We made it to Obaldia that night. The trip cost
1500 usd for three bikes; the problem is that there is no pier for public use in obaldia at the moment. With some beer and another hundred bucks, we
convinced our captain to take us over to the next town, Sapzurro, columbia. This was a hassle because we had to deal with border protection and the fact that
our boat had no papers, but at least there is a good pier here in sapzurro, and some traffic of Columbian boats down to Turbo where there is a highway going
out and connecting to the rest of the country.
The final over water leg of the trip will be from Sapzurro to Turbo, which we have arranged with a local supply boat. The 5 hr trip is costing 400 usd for
three people and three bikes.
As with anything, this was not easily arranged- at first the captain of the boat which we will take, the New Jerusalem, wanted a written permission from the
military personnel here in Sapzurro. That was not something that we were able to secure, but with some finagling, we reached an unofficial agreement with him
that we would not be hassled or arrested, and confirmed the passage to Turbo.

A funny thing that we learned not long after embarking is that there IS a confirmed route over land to Carti, a small port about halfway from the colon area
to the border. TO reach this port over land, one would need to drive along the principle route (interamerican highway) past panama city toward darian, then
turn off to the north at some point. This would without doubt save on the boat fair, but not really make the details of crossing out of panama into Columbia
any easier.

The option I recommend for reduced headache and best security is booking a sailboat ahead, and being ready to be flexible with a few days or weeks, leaving
enough time to enjoy the islands and still be able to keep your plans even if the winds and seas are un-cooperative extending the trip by several days.
For tight budgets and adventurous travelers, and what I would do if I had another shot at the crossing, the route through eastern panama to Carti and then
finding a boat from there hopefully to Columbia but probably to Obaldia would be it. The thing to keep in mind is that Obaldia is a shitty, isolated, and
empty town- with no pier. So accomplishing anything out there is tough at best, and loading and unloading bikes onto the beach could be a huge headache.
Getting into Columbia is easy- about a 20 minute ride. The cops there in Sapzurro will be thorough, checking for dope and (more likely) money coming into
Columbia. The trip should cost less than 100 usd per bike, but remember that you are at the mercy of the locals- the only bargaining point that you have is
you can wait for another boat, but in general the boats are several days apart.
There is no hard and fast instruction manual for this kind of crossing, but that is what makes it interesting. If certainty and scheduling are imporant,
there are sure and safe ways to do it, but with security and safety comes a higher price and perhaps a compromise of adventure.
Enter your email address to receive updates to Trale Bardell's trip story!
Recent Entries
Archives:
Archives:
Monthly
Archives:
Category
NEW! HU 2015 Motorcycle Adventure Travel Calendar is now available! Get your copy now for some terrific travel inspiration!
HUGE, 11.5 x 16.5 inches, beautifully printed in Germany on top quality stock! Photos are the winning images from over 600 entries in the 9th Annual HU Photo Contest!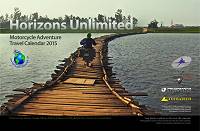 "The calendar is magnificent!"
"I just wanted to say how much I'm loving the new, larger calendar!"
We share the profit with the winning photographers. YOU could be in the HU Calendar too - enter here!
Next HU Events
Germany: May 14-17
Canada Ontario: Jun 18-21
Ireland: June 26-28
Colorado: July 17-19 TBC
Canada West: Aug 20-23
USA California: Sep 24-27
Aus Queensland: Sep 24-27
USA North Carolina: Oct 8-11
Aus Perth: Oct 9-11
Germany: Oct 22-25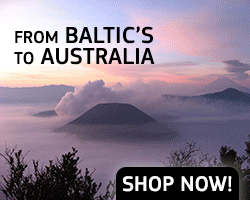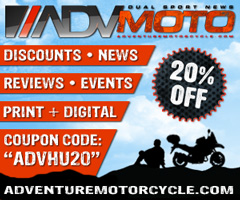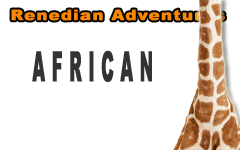 What others say about HU...
"I just wanted to say thanks for doing this and sharing so much with the rest of us." Dave, USA
"Your website is a mecca of valuable information and the DVD series is informative, entertaining, and inspiring! The new look of the website is very impressive, updated and catchy. Thank you so very much!" Jennifer, Canada
"...Great site. Keep up the good work." Murray and Carmen, Australia
"We just finished a 7 month 22,000+ mile scouting trip from Alaska to the bottom of Chile and I can't tell you how many times we referred to your site for help. From how to adjust your valves, to where to stay in the back country of Peru. Horizons Unlimited was a key player in our success. Motorcycle enthusiasts from around the world are in debt to your services." Alaska Riders

10th Annual HU Travellers Photo Contest is on now! This is an opportunity for YOU to show us your best photos and win prizes!
NEW! HU 2014 Adventure Travel T-shirts! are now available in several colors! Be the first kid on your block to have them! New lower prices on synths!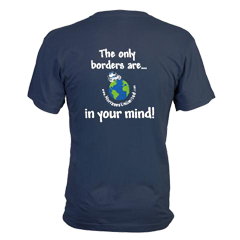 Check out the new Gildan Performance cotton-feel t-shirt - 100% poly, feels like soft cotton!

What turns you on to motorcycle travel?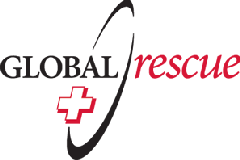 Global Rescue is the premier provider of medical, security and evacuation services worldwide and is the only company that will come to you, wherever you are, and evacuate you to your home hospital of choice. Additionally, Global Rescue places no restrictions on country of citizenship - all nationalities are eligible to sign-up!
New to Horizons Unlimited?
New to motorcycle travelling? New to the HU site? Confused? Too many options? It's really very simple - just 4 easy steps!
Horizons Unlimited was founded in 1997 by Grant and Susan Johnson following their journey around the world on a BMW R80 G/S motorcycle.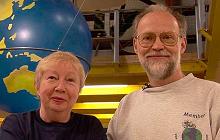 Read more about Grant & Susan's story
Membership - help keep us going!
Horizons Unlimited is not a big multi-national company, just two people who love motorcycle travel and have grown what started as a hobby in 1997 into a full time job (usually 8-10 hours per day and 7 days a week) and a labour of love. To keep it going and a roof over our heads, we run events (22 this year!); we sell inspirational and informative DVDs; we have a few selected advertisers; and we make a small amount from memberships.
You don't have to be a Member to come to an HU meeting, access the website, the HUBB or to receive the e-zine. What you get for your membership contribution is our sincere gratitude, good karma and knowing that you're helping to keep the motorcycle travel dream alive. Contributing Members and Gold Members do get additional features on the HUBB. Here's a list of all the Member benefits on the HUBB.
Books & DVDs

All the best travel books and videos listed and often reviewed on HU's famous Books page. Check it out and get great travel books from all over the world.

MC Air Shipping, (uncrated) USA / Canada / Europe and other areas. Be sure to say "Horizons Unlimited" to get your $25 discount on Shipping!
Insurance - see: For foreigners traveling in US and Canada and for Americans and Canadians traveling in other countries, then mail it to MC Express and get your HU $15 discount!
Story and photos copyright © All Rights Reserved.
Contact the author:
Editors note: We accept no responsibility for any of the above information in any way whatsoever. You are reminded to do your own research. Any commentary is strictly a personal opinion of the person supplying the information and is not to be construed as an endorsement of any kind.
Hosted by: Horizons Unlimited, the motorcycle travellers' website!
You can have your story here too - click for details!