Small trips on my Honda in India and area
June 28, 2005 GMT
Delhi-Jalori Pass-Rohtang Pass-Delhi
Does the road wind up-hill all the way? Yes, to the very end. Will the day's journey take the whole long day? From morning to night, my friend!
All gud things must come to an end.. and so did my time in North India . I am back to God's own campus(Kerala) down extreme south near the coast but away from the mighty Himalayas. A bit disappointed as cud not do the Leh trip this year too... Looks like will have to wait atleast for two years now.. With just two weeks reamaining to go.. finally did a relaxed 5 day trip back to mountains.. Simply wanted to click some gr8 shots and once more enjoy riding in snow and experience sub zero temperatures..
Here is the trip log of the 5 day trip to Himchal (June 8 - June 12' 2005) covering some 1550 Kms.. most of them away from the highways on and off the roads..
Some Facts:

Total distance covered 1550 Kms

Maximum distance in a day - 600 Kms (Manali to Gurgaon on day 5)

Minimum distance in a day - 110 kms (Narkanda-Ghiyagi on day 2)

Max altitude reached 4111 m (Rohtang pass)
Treks - About 10 Kms(Both ways) from Jalori Pass to Serolsar Lake at over 3100 Mt of altitude...

Total pics taken 700+

The route: Gurgaon-Delhi-Chandigarh-Solan-Chail-Kufri-Narkanda-Hatu Peak-Khanag-Jalori Pass-Serolsar Lake-Shoja-Ghiyagi-Aut-Banjar-Manikaran-Kullu-Manali-Rohtang Pass-Gurgaon
The Team.. at Rohtang Pass
Day 1 (Delhi-Chail-Narkanda-Hatu Peak-Narkanda)
The four of us met at the NH-1 bypass according to the plan at 4 AM. From then on it was a comfortable cruise at 90-95 Kms/hr when we took our first stop at arond 6 AM. After a quick breakfast we moved ahead and stopped only at Kalka when it began to rain.
At Kalka...
Fortunately it was only a mild drizzle and we proceeded after 15-20 mins. In the meantime we wrapped our luggage with plastic sheets. I used the bike cover for the purpose. By 9:30 AM we were gaining altitude and enjoying the winding roads. Due to the cloud cover and a mild drizzle the winds were already a bit cold. Took another tea break and stopped for some snaps.
Clouds everywhere..
The weather was opening up and we proceeded towards Chail. About 6 Kms before Chail, Sunil had a fall while negotiating a turn. The culprit was the underinflated rear due to a faulty valve. Thankfully he had minor injuries and we moved ahead after some time. In the meantime explored some nearby hills before moving on..
A few Kms from Chail..
The staff at the hospital at Chail were gone for lunch so we decided to ride to the Cricket Ground(supposedly the highest in the world but just a fraction of a standard size ground) taking the steeper road. Chail is relatively less touristy compared to its bigger cousin Shimla and it was about 4 PM when we were finally ready to leave.
As per the planned itinerary we decided to get to Narkanda in time for the sunset. We had already spent too much time at Chail. The road till Kufri was in a real bad shape so the average speeds were less than 30 Km/hr. Kufri is a major tourist haunt and there were ponies all around and vendors running after you for rides. Didn't like the place at all.. and dropped any ideas of a stopover and moved towards Theog. After Theog it was time to rip hard with the smooth and wide stretch of tarmac leading to Narkanda. The roads are such that you can see for a few kms ahead of you around the turns and most of the times there wud be no incoming traffic at all..
The road to Narkanda (2710 Mt).. if only all mountain roads were as good..
It was getting chilly and the first inclination was to take up accomodation at Narkanda. But then we could still make it to Hatu Peak(3400 M) for the sunset. So Hatu Peak it was! The 6 Km trail started with a narrow ashphalt road which quickly gave way to a steep slush of mud and razor sharp rocks. I moved ahead and reached the summit. It had started raining again. After about 20 mins Manik came and informed that Deepan's P-180 had stalled and Sunil's P-150 had a flat rear. So we moved down but then the rain suddenly stopped and the clouds began to part giving a crystal clear view of the snow covered peaks. The view was too good to be missed. So inspite of the breakdown we decided to stay on and enjoy the sunset with the colors changing every second. The heavenly spectacle was unlike any sunset we had witnessed so far.
If Kausani's sunset was gud.. this was simply out of the world. It was getting dark now.. and we took out the air pump to inflate the tyre and slowly reached Narkanda. I went along with Sunil and found a repair shop. In the meanwhile we took an accomodation nearby and bought a spare tube. None of us had any sleep worth mentioning and so all were very tired. Time to call it a day and sleep. I planned to ride to Hatu Peak again at day break and view the sunrise. I find the mornings and evenings the best times to enjoy the beauty of the mountains..
Day 2 (Narkanda-Ani-Jalori Pass-Serolsar Lake-Shoja-Ghiyagi)
Sunil woke me up at 5 AM and we rode to Hatu Peak once again. This time we took the bikes atop the grassy mound at the summit and took some splendid shots.
I can see for miles.. n miles....
The summit...
I lost my balance while climbing and fell on the tripod while setting the timer. Luckily the cam escaped any damage.. We spend an hour at the top exploring the nearby slopes. I called up Manik and as expected the lazy bums were still sleeping. Reached the hotel at 7 AM and quickly started packing the stuff and loading the bikes. Finally by 8:30 we were ready to move. Then we had probably the best breakfast of our stay. Narkanda is basically a truck stop town but the views from the Dhaba where we had paranthas adn omelettes can put any 5 star resort to shame. 180 degree views of the snow peaks from the large windows! The best thing about these interior regions is that nobody wants to rip you off as a tourist. The ppl are much nicer and warmer. But who knows in a few years Israeli trash wud destroy the reamaining gud places of Himachal with their drug culture. At 9 AM we left Narkanda and topped up our fuel tanks. There wud be no petrol pumps for the next 180 Kms. The roads again were all broken tarmac and it was a slow and bumpy ride for 30-40 Kms. Bought some fresh fruits from an orchard en-route to Sainj. After a few kms we were greeted with the first views of the mighty Sutlej river. The river is huge and I could only imagine how the things wud have gone for the locals when the river flooded a few years ago under mysterious circumstances when it rose several metres in just a couple of hours.
The Sutlej river..
After Sainj the roads improved and we got the first view of the mighty Sutlej river. The river wud run parallel to the road for the next 20 kms. The population began to thin and most villages enroute had double digit occupancy. For miles and miles we wudn't encounter a human soul.
Near Khanag..
By the time we reached Khanag the roads had become very steep and we were riding at mostly 1st and 2nd gear. Encountered a landslide and a few kms of dirt road with a small stream across the road.
The trail..leading to Jalori pass..
Ain't got no roads..
Stopped for some pics before crossing Jalori pass which lay just 6 Kms ahead. I climbed up some nearby rocks to click some interesting shots. After a bumpy ride reached Jalori pass by 1 PM. The ride to Jalori was a cakewalk compared to Hatu Peak which tested the limits of our machines. Jalori Pass is plagued by frequent landslides.
Jalori Pass..
Jalori pass at over 3100 Mt is not the highest but one of the toughest to cross because of the steepness. Engine overheating is a common problem while scaling this pass and just a little bit of rains make it outright dangerous. Luckily for us it was a bright sunny day and the trail was totally dry. We took a well deserved break at a tea stall. The atmosphere at the place is like going back several decades back in time. Tea is made on a wooden stove while oldies from the 60's play on an old rickety radio. The ppl are so simple and engrossed in their daily chores without a care for the outside world. Before we came there the stall owner was busy playing valleyball with a homemade ball with the other stall owners. Again no tourists.. the place looks like the perfect getaway.. for a while I forget my sore back after hours of back-braking riding on rough roads.
We left our bags at the tea stall and moved towards Serolsar lake about 5-6 Kms from Jalori. The bikes cud go only for about 1-1.5 Kms and after that it was a tiring hike to the lake. We didn't encounter a single tourist on the way. The trail is simply amazing to say the least. The path is all covered with stones and dead leaves. The trail looks almost untouched with the creaking of leaves under our shoes. The high altitude made the effort all the more challenging. The 9 Km trek to Triund paled in comparison to this relatively shorter hike. High altitude reduces your strength to a fraction of what it is in the plains.. And seeing Manik struggle like anything.. I thank myself for never taking up the habit of smoking..
Where the streets have no name..
Hiking through a thick Oak Forest at over 3200 Mt
There is still a long way to go..
Serolsar Lake.. it gets frozen white in winters..
Manik after a real tough time took a lonnng time to reach the lake. There was a small temple nearby..and some ritual was being performed. We took a walk round the lake and had some snacks perched on a huge rock overlooking the lake. Stunning view it was!.. Had maggi at a tea stall and reached Jalori by 6 PM. Soon after crossing the pass the scenery changed drastically from stark hills with no vegetation to lush green hillocks and orchards. Stopped for a few minutes at Shoja and then moved further down to find some suitable budget accomodation as the only option availabe at Shoja was the pricey Banjara Resorts.
At Shoja(2600 Mt)..
Found a decent place all made of wood at Ghiyagi(3 kms from Shoja) and took two rooms. The rooms were small and cramped but the place was so beautiful that it made up for this small inconvenience. The place run by an elderly couple had a rose garden.. and a small stream flowing right across the property. We packed some food and enjoyed some high spirits at the river side.. It was yet another tiring day with some fastastic riding away from the highways.. and a beautiful trek along a deserted trail.. This place is highly recommended for anybody doing that route.. much better than any resort has to offer.
Shringi Vatika, Shringpur, Ghiyagi, P.O. Banjar. Dist. Kullu Ph: 01903-227029
Day 3 (Ghiyagi-Aut-Manikaran-Manali)
Left the place at 8:30 AM and again it was a steep descent on some real bad roads. The road was quite narrow and we encountered jams at some places. Finally reahed the NH at Aut. Found a repair shop and got the chains tightened. Deepan's P-180 had problems with the headlamp.. it was rectified but by nite again the bulb won't work. The next stop was Manikaran... The ride along the river was indeed very enjoyable though the roads weren't as good..
Road to Manikaran..
The turbulent river with ice cold water..
After luch we found a trail through trees and rocks to the river bed.. and spend some time. The water was so cold that it took just 10 mins to chill a 2 ltr bottle of Coke to the max. While coming back to the road Deepan took a fall.. I had forgotten my day pack near the river and he was calling me out.. I turn and I see him flat on the ground... :-D...
Way to the river bed..
While coming back from Manikaran there was a mix up. Manik had a flat so others took time. In the mean while I stopped at a PCO to call home. Reliance has real poor connectivity in the hills. Airtel is much better and cud catch the signal at most places. I waited for some time and then thought that they cud have passed me by.. i ripped towards Manali.. None of the cell phones were working. Finally after getting to Manali was able to ring Manik and they were still at Kullu.. I decided to wait at the toll plaza to avoid any further mix up. In the mean time had a chat with the Taxi drivers who told that in order to get to Rohtang we wud have to reach early morning. We wud know how valuable this info was the next day..
Day 4 (Manali-Rohtang Pass-Manali)
With just two hrs of sleep we woke up at 2:30 AM and by 3:30 AM we were on the road to Rohtang. Deepan's headlamp was bust so we had to move slowly keeping him in b/w other bikes. The road was broken at several places and water streams had formed with the melting ice. There was lots of black ice about 10 Kms from the pass and we had to slow down. A truck skidded and hit the siderails due to black ice. Finally reached the Jot a little before 6 AM. The signboard was 80% covered in snow. Under normal conditions most of this snow should have melted by now.. but this year the weather has been extreme to say the least and the snow has broken all records of the past 70 years.
Rohtang Pass..
These walls are over 20 ft high at many places..
All snowed out 1 Km beyong Rohtang..
The road was flanked by 20 ft columns of ice on both sides. We moved ahead but found that just 1 Km beyond rohtang the road was totally snowed out.. There was no way we could move ahead. Everyone was getting chilled to the bone by now.. so we retreaded a few kms and found a tea stall and and had tea and Maggi. After warming up explored the slopes for a few hrs.. at high altitude even small walks were difficult. The gud thing was that very few tourists cud get even near rohtang as the BRO had restricted the entry to the top. We could see the entire visible stretch of road mired in a traffic jam. AFter a few hrs we again went to the Jot and the BRO was bulldozing away the snow on the road to Keylong. We were told that the road wud only be opened for two hrs today.. So we headed back to Manali. The ride too close to 4 hrs due to the sea of tourist vehicle from Marhi onwards. Took a small nap at the hotel and then went to explore old Manali.. and have dinner. Slept early because we had to cover nearly 600 Kms the next day.
Day 5 (Manali-Delhi)
Left Manli at 5:30 AM and it was comfortable cruising till Mandi. After crossing Mandi both Deepan and Sunil crashed at 60-70 Km/hr. Luckily the leg-guard saved them from any serious damage. Just bruised knees.. We took frequent breaks due to the sweltering heat and finally reached delhi at 7 PM. In all it was a 1550 Km ride and the last big one this year and probably the next year too!
"Stop worrying about the potholes in the road and celebrate the journey." -- Fitzhugh Mullan
October 11, 2005 GMT
3800 Kms.. A journey to heaven and back..
Finally back to God's own campus(Kerala) after my best vacation ever.. Two weeks spent in some of the most beautiful places on this planet.. From rain to snow storms.. Crossed the highest pass in the world at over 18000 ft. saw it all... during the 3800 Km ride.. to heaven and back.. through Ladakh, Zanskar and the verdant Kashmir valley..
http://the-never-ending-road.blogspot.com
Enter your email address to receive updates to Sumit Bajaj's trip story!
Recent Entries
Archives:
Archives:
Monthly
Archives:
Category
NEW! HU 2015 Motorcycle Adventure Travel Calendar is now available! Get your copy now for some terrific travel inspiration!
HUGE, 11.5 x 16.5 inches, beautifully printed in Germany on top quality stock! Photos are the winning images from over 600 entries in the 9th Annual HU Photo Contest!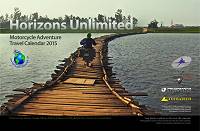 "The calendar is magnificent!"
"I just wanted to say how much I'm loving the new, larger calendar!"
We share the profit with the winning photographers. YOU could be in the HU Calendar too - enter here!
Next HU Events
Germany: May 14-17
Canada Ontario: Jun 18-21
Ireland: June 26-28
Colorado: July 17-19 TBC
Canada West: Aug 20-23
USA California: Sep 24-27
Aus Queensland: Sep 24-27
USA North Carolina: Oct 8-11
Aus Perth: Oct 9-11
Germany: Oct 22-25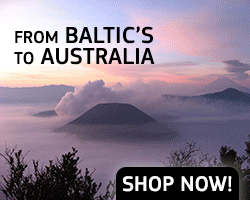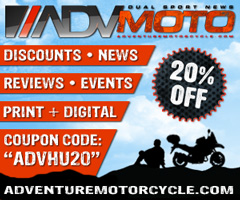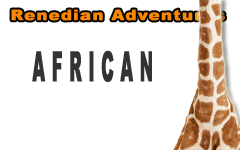 What others say about HU...
"I just wanted to say thanks for doing this and sharing so much with the rest of us." Dave, USA
"Your website is a mecca of valuable information and the DVD series is informative, entertaining, and inspiring! The new look of the website is very impressive, updated and catchy. Thank you so very much!" Jennifer, Canada
"...Great site. Keep up the good work." Murray and Carmen, Australia
"We just finished a 7 month 22,000+ mile scouting trip from Alaska to the bottom of Chile and I can't tell you how many times we referred to your site for help. From how to adjust your valves, to where to stay in the back country of Peru. Horizons Unlimited was a key player in our success. Motorcycle enthusiasts from around the world are in debt to your services." Alaska Riders

10th Annual HU Travellers Photo Contest is on now! This is an opportunity for YOU to show us your best photos and win prizes!
NEW! HU 2014 Adventure Travel T-shirts! are now available in several colors! Be the first kid on your block to have them! New lower prices on synths!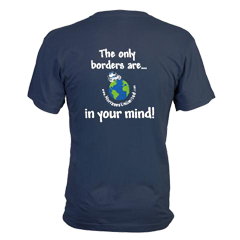 Check out the new Gildan Performance cotton-feel t-shirt - 100% poly, feels like soft cotton!

What turns you on to motorcycle travel?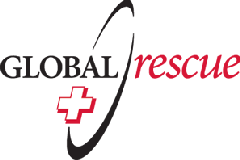 Global Rescue is the premier provider of medical, security and evacuation services worldwide and is the only company that will come to you, wherever you are, and evacuate you to your home hospital of choice. Additionally, Global Rescue places no restrictions on country of citizenship - all nationalities are eligible to sign-up!
New to Horizons Unlimited?
New to motorcycle travelling? New to the HU site? Confused? Too many options? It's really very simple - just 4 easy steps!
Horizons Unlimited was founded in 1997 by Grant and Susan Johnson following their journey around the world on a BMW R80 G/S motorcycle.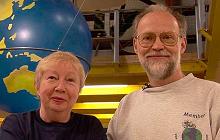 Read more about Grant & Susan's story
Membership - help keep us going!
Horizons Unlimited is not a big multi-national company, just two people who love motorcycle travel and have grown what started as a hobby in 1997 into a full time job (usually 8-10 hours per day and 7 days a week) and a labour of love. To keep it going and a roof over our heads, we run events (22 this year!); we sell inspirational and informative DVDs; we have a few selected advertisers; and we make a small amount from memberships.
You don't have to be a Member to come to an HU meeting, access the website, the HUBB or to receive the e-zine. What you get for your membership contribution is our sincere gratitude, good karma and knowing that you're helping to keep the motorcycle travel dream alive. Contributing Members and Gold Members do get additional features on the HUBB. Here's a list of all the Member benefits on the HUBB.
Books & DVDs

All the best travel books and videos listed and often reviewed on HU's famous Books page. Check it out and get great travel books from all over the world.

MC Air Shipping, (uncrated) USA / Canada / Europe and other areas. Be sure to say "Horizons Unlimited" to get your $25 discount on Shipping!
Insurance - see: For foreigners traveling in US and Canada and for Americans and Canadians traveling in other countries, then mail it to MC Express and get your HU $15 discount!
Story and photos copyright © All Rights Reserved.
Contact the author:
Editors note: We accept no responsibility for any of the above information in any way whatsoever. You are reminded to do your own research. Any commentary is strictly a personal opinion of the person supplying the information and is not to be construed as an endorsement of any kind.
Hosted by: Horizons Unlimited, the motorcycle travellers' website!
You can have your story here too - click for details!