March 24, 2009 GMT
Costa Rica, March 23, 2009
Costa Rica, March 23, 2009. Spiders, making friends, coffee, border crossings and more....
On the campsite in Palengue (Mexico) a little howler monkey appeared every afternoon in the trees and one morning I got a big surprise....I was sitting on the toilet, still sleepy, when an enormous spider walked in. It was huge, had a strange light brown colour, no hair and it looked like it was wearing little shoes (no high heels). I thought, if I open the door it will feel attacked and jump on me, so I opened the door (underpants on my knees) and FLEW over this monster that was already running towards me. I was faster!
After days of sunshine it rained for two days continuously very heavy, so we abused our computer by sending loads of emails. I also could contact my sister by using skype and she was doing very well. Husband and kids were washing, cooking, ironing and looking after her as good as they could. That was great to hear.


On the way to Ocosingo, we visited the waterfalls at Agua Azul and the water is as blue as the name says. The plan was to camp at this beautiful spot, but it wasn't safe ( too many people around) so we drove further to San Cristobal and surprisingly we met other bike travelers on the road, coming from the opposite direction we were going. We all stopped and had a chat, nice!
Weeks ago I was walking towards a supermarket in San Cristobal and on the parking place I saw a van and in front of it were 2 white people cooking! It were a father and daughter from Alaska, touring through Mexico. While we were talking a guy with a hat turned up, Carlos was his name and all of us talked with each other for a while. Later on I met Carlos again in the supermarket and he gave me his email address. While we were in San Cristobal we emailed each other a few times, but we didn't meet again. But now he knew we were coming and he offered us a place to stay so we put our tent up in his garden. Couldn't be better. Carlos doesn't live on his own, there are also 2 cats and 3 dogs. One dog has a broken back and is wearing diapers. I have never seen a happier dog doing all the things dogs do dragging the back half of his body with him. What an amazing creature and strong surviver! Carlos never goes out without a bag of dog food, so when he walks around in town street dogs will follow him and put their nose in his hand. For most Mexicans this is very strange, they don't often treat their dogs like that.

Carlos is a very interesting person, there was a lot to talk about; religion, politics, future plans, bikes (Carlos has been building bikes for over 30 years), solar cooking and energy, water purification systems, Eco houses and much more. At one point Carlos and Andy were discussing how to use solar power for cooking while we are riding the bike. Carlos is using his knowledge about solar power and water purification by example to share with the local Indigenous people, so they get more possibilities to improve their circumstances. So if you, who is reading this, is interested in these things or has information to share, please pass it on to Carlos. His email address is crfelix659@yahoo.com
He might be able to use it or give you more ideas and information.
He gave us materials we can use for solar cooking on a campsite. I am going to find out it I can bake bread or a bread pudding that way!
We also spent a lot of time to get spokes for our Cagiva front wheel. Andy had rebuilt our Triumph a bit before we left and he had created a front fork by using parts from our old bikes, a BMW and a Cagiva, so the sidecar would be ridable. Unfortunately that Cagiva wheel is quite old, it should have been rebuilt, but that didn't happen, so some spokes gave up. We had some new spokes from Hagon, but they were not long enough! Trying to find the right spokes in Central America is a pain in the ass (I warn you). With help from Carlos we found them in Tuxla, a city 50 kilometers from San Cristobal.
One morning we had to get up very early, there was still ice on the tent (the nights can be very cold and the days steaming hot at this time of the year) . That day we were going to visit the coffee plantation of Esteban and Luci, good friends of Carlos. We took a taxi and the six of us just fitted in the cab. It was a two hour drive and then we had to walk for one and a half hour to the plantation. By that time it was very hot. The walk went down hill and showed beautiful scenery. We had never seen a plantation before, didn't even know how a coffee bean looks like. We know now that they look like berries and get brown and hard after they get roasted! The coffee plant needs shade, so above them are fruit trees growing and Esteban explained the different type of coffee beans, how they grow and how they get harvested. His coffee is growing ecologically and he sells it all over the world. It's taste and smell is fantastic, you never want to drink Nescafe again.
Lucy cooked a meal for us by using a wood fire. She showed me how to make tortillas, but mine ended up as UFOs and her hands were working on top speed, fascinating it was.
We felt very privileged to be with them, to share a bit of their life, space and food. We enjoyed the meal very much: beans, tortilla's, corn milk and coffee.
The walk back was uphill and sweaty. We all ended up on the back of an open truck, so you could see the mountains, the villages and people very well. In every village the Indigenous people were wearing a different style of traditional cloth. Man were wearing a white embroiled 'dress', woman purple and blue skirts and blouses and ribbons in their hair. Lots of people smiled at us, us, very white strange people, obvious not from this part of the world. It was a very special day and I felt extremely happy to have seen all this.

We met another friend of Carlos, his name is also Carlos. He is a psychiatric, a presenter of radio programs and a big music lover. When he was younger he had visited Amsterdam and he was still enthusiastic about that. He loved 'Livin'Blues'; a Dutch band who was famous in Holland in the seventies! He was very pleased with my translation of the text from a 'Livin'Blues' CD and I was happy to, I don't meet often people in other countries who know something about the Dutch culture from the seventies!

A few days later we were invited for a meal by Esteban and Lucy. The whole family showed up, including his parents, who are in their seventies. We were sitting around the table with maybe 20 people and had chicken soup, beans, tortilla's, bean cakes in corn leaves and pie to celebrate the babies first birthday. Everybody wanted a piece of the bread pudding I had made that day (luckily it was extra large). It was very cozy and special to be with these lovely people and it was difficult to say goodbye.

When we came home we found out that the dogs had eaten our tent (they must got bored with us). One side was eaten to pieces. By using our tarp we still can use it, but it won't survive long. We will hunt for a new one.
Esteban, Lucy and your family; thanks very much for the great time we had together!
And Carlos, thank you for having us and helping us out. Hope we meet again one day. And we also hope that you will have water, so the 'Bomberos', the fire workers, don't have to bring you water, because the city water pipes are broken!
We crossed the border into Guatemala on a Sunday. We were hoping that Sunday would be a less busy day. The border crossing near Puerto Barios felt like an ants nest, it's difficult to find out to which offices you have to go first. We had to drive 4 kilometers back to get our passports stamped out and our Mexican bike paper work done, but there was no queue. Back to the border; we got our passports stamped in for Guatemala for one dollar each and the bike paper work was done in 20 minutes. The costs for the bike paper work were 40 Quetzales (about 7 dollars), which we had to pay into the bank next door. I had to change several times dollars into Quetzales, which is easy because there are a lot of money changers around. And I knew all the values of the money, the Lonely Planet tells you.
At the border Andy created a typical 'Andy incident'; somebody had put an orange cone in front of the bike and Andy, a bit irritated by this, wanted to drive over it. A guy told him that he had to pay, but Andy had no clue for what. When I came back from the Aduana, he was running towards me, he needed money. By that time he had found out that the bike had to be sprayed, fumigated. That was why he had a cone in front of the bike and had to pay. I am sure the guy will never forget Andy's special 'looks' ....
Than the pole got up in the air and we drove along busy stalls with food, fruit and cloth into Guatemala. I wandered if the people in this country would be as colourful as the ones in Mexico, how much poverty would be here, would we see people with Grey hair, sunglasses, hovers, books, smokers, clean water and toilets, big supermarkets and careful drivers? From all of these we didn't see much in Mexico, we saw to many working kids that should be at school and poverty, but also we met unbelievable nice people, some coping with difficult lives in a great way. And lots of people helped us out, invited us to their homes and shared stories and time.
GUATEMALA.
Immediately Guatemala feels different, it has higher mountains, it's very green, cooler and cleaner. We see many banana and palm trees and there is a lot of corn and sugarcane in the fields. Woman are weaving in front of their houses, people sell bottles of honey or pine apples next to the road. There is less jungle, we didn't see any big supermarkets, there are less places to buy food or restaurants. Often people make up the prices of something themselves. No road signs, so we ended up on a very scary road, well more a track. It was so steep that going down hill was a nightmare for me ( I felt very out of control, as a sidecar passenger you have to trust the driver completely). Andy was singing and absolutely happy, finally he had fun on an off road track.

We past some nice villages, we had no hassle at all. People were very friendly and waving to us and we also were waving our hands of. By waving to people you let them know ' I see you, I want to be nice to you', very important when you are traveling.
Because of the dust I got an eye infection, so I had to get some medication. All over Central and South America you find easily a 'farmacia's' where you can buy medicines. The farmacist, a woman, spoke so fast that I didn't had a clue what she was saying. She knew very well what I needed and she promised that I would be cured in 2 days. I asked her tree times to explain how to use the stuff and to be honest, I was a bit skeptical, but after two days my vision was clear again.
The roads in Guatemala are much better than the ones made out of marsh mellows in Mexico, but because we had been on that exciting track we had to replace 2 more spokes.
But we hit another bad track on the way to Languin. Mud is no problem for us, but if the track is very hard, stony, then it can damage the wheel easily. Andy drove very carefully, super slow, so no broken spokes, but we have to rebuild the wheel somewhere in the future to solve this problem.
In Languin we found a nice campsite. We were the only ones there. During the hot night the air was full of jungle noises and the birds were giving a full concert early in the morning.
The temperature changed from hot to humid hot (bah) and the scenery changed, we saw more cactus's and lower, very dry mountains, like a dessert.
We crossed the border in the North of Guatemala into Honduras on a Saturday. There was nobody else and it was the quietest and easiest border crossing ever.
HONDURAS.
After crossing the border we drove to Omoa, to Roli's Place, a well known backpackers hostel. First we were the only ones there, but the next day we had company, a couple from Sweden. Roli is a very interesting person, but he doesn't spend much attention to his guests. He is fed up with the common backpacker mentality, so he repairs law mowers by example and runs tours to Copan.
The next day, a Sunday, was the noisiest Sunday ever. The beach was overcrowded with families, creating a big mess. Buses were running their engines behind the hostel, radios and TV's were producing a hell of a noise. In Central and South America you always will have noise when there are people around, but this was a bit much. It went quieter on the Monday, but the beach had changed into a rubbish dump. That is another thing you see often in Central and South America, people leave their shit everywhere. They are not used to put it in a bin, if there is a bin. Most villages even don't have a system for collecting rubbish, so it ends up everywhere, especially around houses.
We saw more huts, than adobe houses, no people in traditional cloth, no white people. The mountains are here higher than in Guatemala. The beer is called 'Salva Vida', which means 'save live' or 'live saver'. And I saw a sign painted on the rocks saying 'Jesus for presedent'.
The traffic on the highway was completely unpredictable. No respect for other drivers and everybody was overtaking were they shouldn't. We saw some bad incidents with what I call 'killer buses'. The roads we took were in a very bad condition and they were often working on it. The people are friendly, but a bit more reserved than in Mexico and Guatemala. We didn't find any camping possibilities and stayed in some places that came with overworked cockroches, a million of mosquito's or other unwanted beasties like giant ants (who would hide till the next morning in Andy's underpants).
We passed loads of coffee plantations and in some areas it smelled very nice because of the pine trees. Than we had great mountain scenery all the way to the border at Los Manos. This border crossing was a bit more difficult, but after we made it clear to all the 'guides' that we wanted to do the job ourselves, we found out how the system was working and it took us only 2 hours to do all the paperwork. I only didn't like the fact that they didn't stamp our passport to get into Nicaragua, they told us twice we get only a stamp when we are going out of the country. Well, at least I have 2 papers that shows that we have entered this country.
NICARAGUA.
The road before and after the border was pleasantly quiet and the people are not poor. There are big farms, good looking houses and there is less trash. We found, for the first time in ages, a hotel without the coc croll , barking dogs, crying babies, drunks or other noisy stuff. Then the only other guest booked in and got a room right next to us. Houses, hotels etc. don't have windows as we have, they don't fit and are more like glass planks....they don't stop bugs and sound coming in. Anyway, our neighbor broke the world record for snoring that night....grrrrrr.
Oh, we were on the TV! Before we entered that hotel,a car stopped, a film crew jumped out and wanted us to interview us. While I was using my two words of Spanish, Andy was looking pretty in the back ground. That evening we saw ourselves on channel 20 and we had to laugh, your own voice and face look and sound strange on TV and why couldn't I produce more words instead of using face expressions and hands...Anyway, the next day some people had been watching channel 20, so we are movie stars now.
Next to the road you can buy pottery and exotic fruit. No Indigenous people or traditional cloth. The roads are in a very good condition and the mountains are great. No crazy traffic, they drive here more careful and much slower than in Honduras. A few times we got stopped by the police and army, but they didn't hassle us too much. People are very friendly and like to talk, also there is a lot of humor and when I did some shopping people, asked me loads of questions. I like this country.
One day we had to change the back tyre. After 4700 miles it was pretty much worn out. We found a small garage with friendly and helpful guys. We explained that we only would need a jack, we wanted to do the job our selves. No problem. After a while a group of people was watching us. By this time we are sweating in the heat and fighting with this tyre to get it back on. Nothing really fits anymore. When we finally have put the wheel back on the bike, one of the guys tells us that we have put the tyre on the wheel in the wrong direction. We start to laugh, everybody has to laugh, so we take a break and start again, this time with help from a very experienced guy. After a lot of hassle and patience the job is done and we know by now how to do it (I hope). They don't want us to pay anything and we are very surprised, we didn't expect that. Gracia's!
At the moment we are in Esteli, again in a bloody noisy place. Because of the weekend it was very difficult to find a place to stay and it doesn't come with the peace fullness we really would like to have, but at least it has no mosquito's, bugs or ants. And today we enjoyed a very expensive good meal with meat for Andy and salad for me, hadn't had that for a while.
Tomorrow we are on our way to Granada, a beautiful colonial town. There is a hostel were we like to stay.

Will be continued.
Posted by Maya Vermeer at March 24, 2009 11:56 PM GMT

Enter your email address to receive updates to Andy Berwick and Maya Vermeer's trip story!
Recent Entries
Archives:
Archives:
Monthly
Archives:
Category
NEW! HU 2015 Motorcycle Adventure Travel Calendar is now available! Get your copy now for some terrific travel inspiration!
HUGE, 11.5 x 16.5 inches, beautifully printed in Germany on top quality stock! Photos are the winning images from over 600 entries in the 9th Annual HU Photo Contest!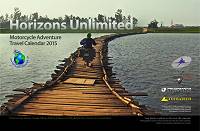 "The calendar is magnificent!"
"I just wanted to say how much I'm loving the new, larger calendar!"
We share the profit with the winning photographers. YOU could be in the HU Calendar too - enter here!
Next HU Events
Germany: May 14-17
Canada Ontario: Jun 18-21
Ireland: June 26-28
Colorado: July 17-19 TBC
Canada West: Aug 20-23
USA California: Sep 24-27
Aus Queensland: Sep 24-27
USA North Carolina: Oct 8-11
Aus Perth: Oct 9-11
Germany: Oct 22-25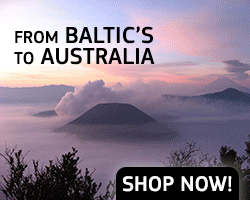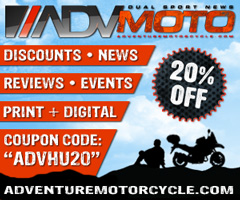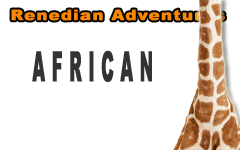 What others say about HU...
"I just wanted to say thanks for doing this and sharing so much with the rest of us." Dave, USA
"Your website is a mecca of valuable information and the DVD series is informative, entertaining, and inspiring! The new look of the website is very impressive, updated and catchy. Thank you so very much!" Jennifer, Canada
"...Great site. Keep up the good work." Murray and Carmen, Australia
"We just finished a 7 month 22,000+ mile scouting trip from Alaska to the bottom of Chile and I can't tell you how many times we referred to your site for help. From how to adjust your valves, to where to stay in the back country of Peru. Horizons Unlimited was a key player in our success. Motorcycle enthusiasts from around the world are in debt to your services." Alaska Riders

10th Annual HU Travellers Photo Contest is on now! This is an opportunity for YOU to show us your best photos and win prizes!
NEW! HU 2014 Adventure Travel T-shirts! are now available in several colors! Be the first kid on your block to have them! New lower prices on synths!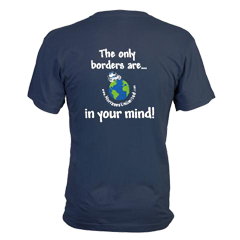 Check out the new Gildan Performance cotton-feel t-shirt - 100% poly, feels like soft cotton!

What turns you on to motorcycle travel?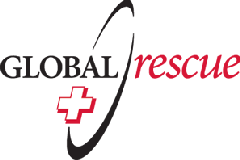 Global Rescue is the premier provider of medical, security and evacuation services worldwide and is the only company that will come to you, wherever you are, and evacuate you to your home hospital of choice. Additionally, Global Rescue places no restrictions on country of citizenship - all nationalities are eligible to sign-up!
New to Horizons Unlimited?
New to motorcycle travelling? New to the HU site? Confused? Too many options? It's really very simple - just 4 easy steps!
Horizons Unlimited was founded in 1997 by Grant and Susan Johnson following their journey around the world on a BMW R80 G/S motorcycle.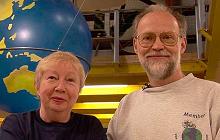 Read more about Grant & Susan's story
Membership - help keep us going!
Horizons Unlimited is not a big multi-national company, just two people who love motorcycle travel and have grown what started as a hobby in 1997 into a full time job (usually 8-10 hours per day and 7 days a week) and a labour of love. To keep it going and a roof over our heads, we run events (22 this year!); we sell inspirational and informative DVDs; we have a few selected advertisers; and we make a small amount from memberships.
You don't have to be a Member to come to an HU meeting, access the website, the HUBB or to receive the e-zine. What you get for your membership contribution is our sincere gratitude, good karma and knowing that you're helping to keep the motorcycle travel dream alive. Contributing Members and Gold Members do get additional features on the HUBB. Here's a list of all the Member benefits on the HUBB.
Books & DVDs

All the best travel books and videos listed and often reviewed on HU's famous Books page. Check it out and get great travel books from all over the world.

MC Air Shipping, (uncrated) USA / Canada / Europe and other areas. Be sure to say "Horizons Unlimited" to get your $25 discount on Shipping!
Insurance - see: For foreigners traveling in US and Canada and for Americans and Canadians traveling in other countries, then mail it to MC Express and get your HU $15 discount!
Story and photos copyright © All Rights Reserved.
Contact the author:
Editors note: We accept no responsibility for any of the above information in any way whatsoever. You are reminded to do your own research. Any commentary is strictly a personal opinion of the person supplying the information and is not to be construed as an endorsement of any kind.
Hosted by: Horizons Unlimited, the motorcycle travellers' website!
You can have your story here too - click for details!