September 18, 2002 GMT
15. America Part 1, Tag team wild cow milking ...
As I left Mexico I checked out my bike as the signs instructed, but as hard as I looked there was nowhere to exit immigration. I guess I'll have to live with the fact that some Mexican official is after my butt as an overstayer....
Approaching the US border I was expecting my first 'plain sailing' crossing, having a Multi Entry B1/B2 visa in hand....., man was I in for a shock. After 1 hour roasting in the sun I made it to the first checkpoint where the bike was photographed in some wierd looking contraption. The officer thumbed through my passport and asked " Do you have a permit ? ". Thinking he meant a permit for the bike I replied no, and he directed me to park the bike and go inside to complete formalities.
My first US traffic jam - right at the border....
The door he'd pointed me towards ended up as the immigration room, so I asked another officer outside if that was really the right place to go, and he sent me straight back there. Inside I found a lengthy queue of people lining up to complete immigration procedures, so I waltzed up to the front and asked " Is this the right place for a bike permit ? " The first officer I met had now materialised behind the desk on some job rotation number, and at the top of his lungs ranted " You're just a tourist like everyone else in the room, fill out the form and join the back of the line ." - Sheesh, I was just asking. It turned out that despite the visa I had, I still had to fill out this entry form ( In Spanish ). I checked in at the DOT (Department of Transport ) office to enquire about the bike, and they said no paperwork was necessary.
After three hours I had just completed the longest border crossing of the entire trip, welcome to America I thought...
I met up with Gerry Elam after crossing the border, a fellow F650 rider who had ridden all the way from Phoenix to pick me up - now that's what I call hospitality ! We had dinner at some pensioners hangout where the waitress apologised for the lack of corn due to the digestive systems of the older clientele, and we rode to Gerry's place in Phoenix. Arriving at his place was quite a shock - his street looked like the classic suburbia scene portrayed in many American movies, a total contrast from where I'd travelled the last few months.
Gerry was a fantastic host, dropping his schedule to help me with anything I needed. We got together via e-mail after he'd seen my reports, and as a fellow inmate of the chaingang ( www.f650.com ), he'd laid out the welcome mat in Phoenix to a fellow chain driven BMW rider.
So accomodating was Gerry, that we ended in the restaurant of Al Bundy's dreams within 24 hours of me landing, a restaurant where the Owl logo surrounds you.....
Delightfully tacky, Yet unrefined - Hooters . (This one's for you Tim Hyland)
Gerry even rounded up a few BMW riders for a dinner at an English pub, talk about star treatment ! Despite my obvious embarassment at being the center of attention we had a great meal of trad fish & chips....
The crew at the English pub in Phoenix, Gerry's on the far right - click here for a larger view
While basking in the 108 farenheit (42 Celcius) heat that Phoenix was laying on, I attempted a service on the bike with Gerry's assistance. I can tell you that was thirsty work under the sun in that heat. That's the kind of temp that Gerry would describe as toasty, but still not enough to turn the AC on in his Landrover...
Getting the bike stripped for the service...
The most difficult ( read pain in the butt ) part of the work was installing a Scott Oiler for the chain, unblievably complicated with very unclear instructions. Hopefully that would extend the chainlife by a factor of 6, and free me from the daily chore of spraying. Also Gerry fabricated a new mount for the pre-load adjustment knob, a genius bit of work even if his hand grinder was mm's away from the frame....
GERRY !!!??? - you figuring on grinding out the frame ???
The service took much longer than I'd bargained for, and was complicated by stripping the head of the Oil Drain plug, and Gerry's bike lift imploding on me, covering my face in oil when it decided to give up. You have to laugh I guess. On the day of departure to the Grand Canyon Gerry treated me to a breakfast at the Waffle house with his charming daughter Robyn, and Cindy, a very cool Harley riding Grandma would you believe !
Cindy, Robyn and Gerry at the waffle house
Breaking the heat of Phoenix I headed straight for the Grand Canyon, and just driving into the village the first glance at the Canyon had me gawping. The first night there I had the priviledge to listen to Ranger Stu Fritz giving a left field perspective on the Grand Canyon Shakespeare style. Some interesting facts emerged :
- Every year 5-6 individuals fall to thier deaths off the rim, typically 3 suicides and the rest accidents. Ninety percent of the accidents fall into one demographic group, the 18-25 year old 'macho male'. Most of the problems which park rangers have to deal with come from the same group.
- Visitors spend 400 million USD every year at the Grand Canyon
- In the 1970's a New Zealander ran from the North rim to South and back again in 7 hours 20 minutes....
- Stu's recollections of his 'geographically challenged' countrymen
A ranger looking at lodge on the North rim gets a tap on the shoulder and asks - "Is that Canada over there ?"
"This is the Grand Canyon ain't it ?" , Yes replies the ranger....
"Then where are the faces of the presidents?"
"Is there a dining car on the mule train"
As beautiful as the Grand Canyon was, I just couldn't get to grips with it on camera. No lens seemd wide enough, and just about every angle I tried just didn't help. Still, I tried.
A budding Ansel Adams wannabe...
I trekked into the Canyon down the South Kebab trail, and seeing as I was late, had to stop at Cedar Ridge on the advice of the rangers. I spotted an interesting point on the O'Neil Butte, and very bravely I did some nose grinding climbing to what was an awesome vantage point. Lord only knows how I got down again.
O'Neil butte, the arrow indicating where I got to, click here for a closer look
Once up there of course there was the obligatory self portrait. The real laugh was running away from the camera on self timer and jumping on the rock without falling off...
Chief sitting bull...
Later the same evening I got to see a great Sunset from Mather Point, and by chance I got to see how people might fall from the rim. A group of teenagers rocked up and were challenging each other how close they'd get on the loose gravel sloping towards the edge, Darwin would call it survival of the fittest I guess
Sunset at Mathers point, Grand Canyon, click here for a larger view
From the Grand Canyon it was a short hop to Williams which sits on the old route 66. A cheap Hotel I discovered was 40 USD, so I followed a sign which said camping and found a trailer park just out of town for 6 bucks - great stroke of luck. Even better luck was stumbling into town on the day of the local farmhands rodeo. I had a ring side view of Calf Roping, Tag Team wild cow milking and bucking broncos. I mean REAL bucking bronco's....
Going
Going.....
Another one bites the dust....
This guy was out for the count, mouth full of dirt - but managed to get up when the ambulance rolled up. I was so wrapped in my scoop I didn't even notice he wasn't moving until I heard the announcement over the PA, oops....
Before returning to the trailerpark I watched the shootout for tourists the town stages every evening, and I caught my first glimpse of the post 9/11 sentiment on the back of a local :
Won't be me buddy...
At a bar I talked with Phoenix policeman on vacation in Williams, and before long we got on the subject of arms in America. Whaddya know his front-mounted bumbag happened to contain a 9mm pistol. At least he had the right training I figured. From Williams I drove via the Hoover dam to Las Vegas, almost vapourising in the heat as I rolled up to the Stratosphere Hotel & Casino. The streets were so dammed hot my boots would simply slide outwards while holding the bike upright. Although I'd reserved a cheap room via an internet offer, downed computers at reception served up a 1 hour wait for check in, and a Tow-away sticker for my bike after the head parking guy got all crotchy.
Once I'd checked in and soaked up the air-conditioning I called Bill, another Chaingang rider based in Vegas. Again I was treated like royalty by the brethren of F650 owners, who picked me in his MX-5 and gave me a spin around Sin city.
That bikes lookin' way to clean Bill.....
Bill even went out of his way and got me all the maps I needed for the entire remainder of my journey to Alaska courtesy of the AAA, took me out for lunch and dinner. Yes Bill, when you turn up in Christchurch it's on me...
Vegas was all it's cracked up to be, a city of lights action and of course gambling. I'd always wanted to see this place, and it didn't dissapoint me, although I can't say my wallet is exactly bursting thanks to my stay there. It seemed as though anything was available for a price, from driving a Humvee or Ferrari to whatever takes your fancy. Would you believe there are people out there prepared to fork out 150 USD to see Cher ?!
A view of the strip in Vegas
I took the plunge and got a ticket to see the Blue Man Group performing at the Luxor, and man was that ever a great show. Without a word from any of the three guys on stage, they had the audience in fits, covered in goop and toilet paper everywhere. At one stage they hauled a guy out of his seat, hung him by his ankles, covered him in paint and swung him against a canvas for a body splat portrait....
The Blue Man Group, bald blue headed freaks beating drums filled with light and swimming in paint....
I left Sin City before I was bankrupt, but I know I'll be back someday. Time for the Frypan ride - Death Valley....
Cheers
Jeremy
In Vancouver...
Best Quote :
What's the definition of International News in the US ?
Whatever's happening 10 minutes up the interstate...........
Posted by Jeremy Andrews at
02:07 AM
GMT
16. America Part 2, Hotter than ever...
Against recommendations I set forth to the frypan of Death Valley, hoping to experience the hottest of what nature could throw at me. As luck would have it however, my desire to experience two wheeled evaporation was thwarted by a coolish day of 104° F (40° Celcius)
It was certainly warmish, but I'd already had 108°F (42°C) in Phoenix, and had the technique down of dousing my shirt and helmet liner with water - worked like a charm. Whenever someone saw me in my leathers pants however, I just got these looks like they thought I was crazy, but I preferred that to leaving bits of myself on the asphalt anyday.
Dantes View, Grand Canyon
After a night in Bishop I headed for Yosemite National Park, man was that ever scenic riding at it's best. The lowered speed limit suited me fine as I gawped my way along through the park, even saw a black bear on it's way across the road to wreak havoc on a bunch of unsuspecting campers. In the middle of Yosemite I caught up with, (or rather they caught me), two German girls heading south towards Mexico, Susi & Claudi. www.girlsontour.de . Riding an F650 and a Transalp, these two seemed to having themselves a great time.
Me, Susi and Claudi
From Yosemite I headed straight for San Francisco, and having lost an accomodation offer thanks to a certain Finnish newly wed, I headed for the famous Green Tortoise hostel in the heart of the city. The Green Tortoise is a huge established hostel which sleeps countless bodies from all over, and it wasn't long before the party started in earnest in the main common room.
'The Group' at the Green Tortoise, click here for a larger view
The group you see above was having a fine old time until a round of joke telling got a tad out of hand. I had the misfortune to misjudge the sense of humour of a British girl named Beth (middle bottom row), who took exception to receiving the whale joke punchline. Her laughter turned into tears, and the tears into two healthy slaps which left which my face stinging. Eventually she had to be held off while I exited stage left, and apparently she was searching for me the rest of night to exact some unknown revenge…
While in SF I was lucky enough to get a seat watching the San Francisco Giants play the Pittsburgh Pirates at the Packard Bell Stadium. I had just missed Barry Bonds hitting his 600th home run in the previous nights game, and he was prevented from another by getting walked by the Pirates pitcher - poor sport I reckon.
One of the SF Giants hitting out at Packard Bell Stadium, click here for a larger view
One of those classic SF street perspectives

Leaving San Francisco I encountered a gaggle of TV crews on the exit of the Golden Gate Bridge, all doing there thing with the fog shrouded bridge in the background. After establishing they weren't there for me, I discovered there had been a possible terrorist threat on the bridge the previous day.
One of the reporting crews next to the Golden Gate Bridge
After all the hot riding of Death Valley it was an absolute pleasure to ride up highway one on the west coast, until that is , I had to put all my thermals on to prevent freezing. My wallet also started to freeze up when I had to pay up to 25 USD just for the pleasure of pitching a tent !
On a cold morning in Fort Bragg the bike made a nasty back fire which seemed like a haemorage, and a small cloud of steam or something puffed out from the motor. It started on the next attempt, but a few kilometres down the road I saw the bikers nightmare in the oil sight glass, a mayonaise colour which could only mean there was water in my oil….
As luck would have it, I'd registered a motorcycle workshop only a 5km's back down the road, and I head gingerly back to assess the situation. Steve Colombi, the owner of the workshop, took one look and pronounced water in the oil, so it was into the shop. I'd been carrying a spare water pump all the way from Buenos Aires just for the occasion, so we promptly got to work. Upon draining the oil it didn't seem like there was much water there at all, but we went ahead anyway. In hindsight I reckon the backfire blew some coolant past the seals towards the seal, but I figured replacing the water pump and seals was good preventative maintenance. The impeller shaft did show some scoring from the seals which confirmed the need for the change.
The offending water pump, click here for a larger view
Spending the morning with Steve was enlightening in itself. During our conversations he revealed that his son was recently killed when the bike he was riding got collected by a drunk driver on the wrong side of the road. Apparently the lady served some incredibly short term and is back on he road again. When I left Steve, he asked if I needed some reading for the trip which I gladly accepted, a copy of the new testament thrust into my hands.
The balanced individual he was though, as a trip to his loo uncovered some more anti Bin Laden sentiment….
Toilet humour, Osama in his rightful place
I continued up the coast until I got fed up with the cold, then cut inland in search of warmer temperatures along highway 199. Hot is exactly what I got, confronted with Oregon's huge biscuit forest fire in the Siskiyou National Forest. The day I rode through was the 14th of August, and the fire wasn't contained until the 5th of September. In total the fire consumed 499,570 Acres of forest.
A closed cafe at Elk Creek, dwarfed by the smoke from the Biscuit fire
At it's peak there were 171 firecrews, 40 helicopters, 200 engines, 120 dozers and 114 water tenders involved. The heat nearby was intense, with my El Cheapo temperature gauge showing just over 120.F (48°C)!. Needless to say the bike seat got hot that day.
The hottest day of the tour by a long shot, click here for a closer look
Via Grant ( the Horizonsunlimited master ) I learned of a BMW rally in Nakusp, British Colombia, so I turned right entering Portland and shot for the Cascade border with Canada…
Posted by Jeremy Andrews at
03:09 AM
GMT
Enter your email address to receive updates to Jeremy Andrews's trip story!
Recent Entries
Archives:
Archives:
Monthly
Archives:
Category
NEW! HU 2015 Motorcycle Adventure Travel Calendar is now available! Get your copy now for some terrific travel inspiration!
HUGE, 11.5 x 16.5 inches, beautifully printed in Germany on top quality stock! Photos are the winning images from over 600 entries in the 9th Annual HU Photo Contest!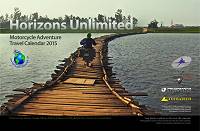 "The calendar is magnificent!"
"I just wanted to say how much I'm loving the new, larger calendar!"
We share the profit with the winning photographers. YOU could be in the HU Calendar too - enter here!
Next HU Events
Canada West: Aug 20-23, 2015
USA California: Sep 24-27, 2015
Aus Queensland: Sep 24-27, 2015
USA North Carolina: Oct 8-11, 2015
Aus Perth: Oct 9-11, 2015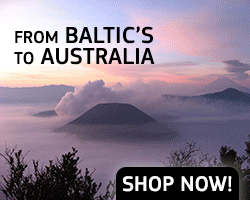 Take 40% off Road Heroes Part 1 until October 31 only!
Road Heroes features tales of adventure, joy and sheer terror by veteran travellers Peter and Kay Forwood (193 countries two-up on a Harley); Dr. Greg Frazier (5 times RTW); Tiffany Coates (RTW solo female); and Rene Cormier (University of Gravel Roads).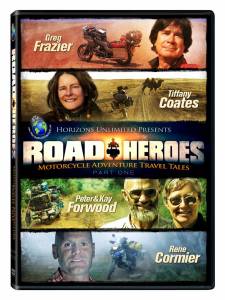 "Inspiring and hilarious!"
"I loved watching this DVD!"
"Lots of amazing stories and even more amazing photographs, it's great fun and very inspirational."
"Wonderful entertainment!"
Check it out at the HU Store! Remember to use Coupon Code 'HEROES' on your order when you checkout.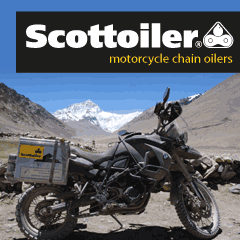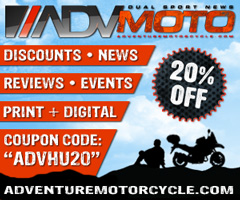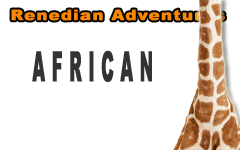 What others say about HU...
"I just wanted to say thanks for doing this and sharing so much with the rest of us." Dave, USA
"Your website is a mecca of valuable information and the DVD series is informative, entertaining, and inspiring! The new look of the website is very impressive, updated and catchy. Thank you so very much!" Jennifer, Canada
"...Great site. Keep up the good work." Murray and Carmen, Australia
"We just finished a 7 month 22,000+ mile scouting trip from Alaska to the bottom of Chile and I can't tell you how many times we referred to your site for help. From how to adjust your valves, to where to stay in the back country of Peru. Horizons Unlimited was a key player in our success. Motorcycle enthusiasts from around the world are in debt to your services." Alaska Riders

10th Annual HU Travellers Photo Contest is on now! This is an opportunity for YOU to show us your best photos and win prizes!
NEW! HU 2014 Adventure Travel T-shirts! are now available in several colors! Be the first kid on your block to have them! New lower prices on synths!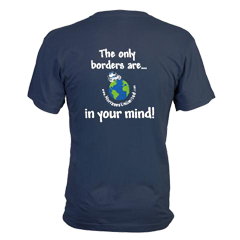 Check out the new Gildan Performance cotton-feel t-shirt - 100% poly, feels like soft cotton!

What turns you on to motorcycle travel?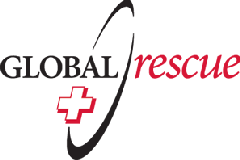 Global Rescue is the premier provider of medical, security and evacuation services worldwide and is the only company that will come to you, wherever you are, and evacuate you to your home hospital of choice. Additionally, Global Rescue places no restrictions on country of citizenship - all nationalities are eligible to sign-up!
New to Horizons Unlimited?
New to motorcycle travelling? New to the HU site? Confused? Too many options? It's really very simple - just 4 easy steps!
Horizons Unlimited was founded in 1997 by Grant and Susan Johnson following their journey around the world on a BMW R80 G/S motorcycle.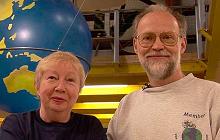 Read more about Grant & Susan's story
Membership - help keep us going!
Horizons Unlimited is not a big multi-national company, just two people who love motorcycle travel and have grown what started as a hobby in 1997 into a full time job (usually 8-10 hours per day and 7 days a week) and a labour of love. To keep it going and a roof over our heads, we run events (22 this year!); we sell inspirational and informative DVDs; we have a few selected advertisers; and we make a small amount from memberships.
You don't have to be a Member to come to an HU meeting, access the website, the HUBB or to receive the e-zine. What you get for your membership contribution is our sincere gratitude, good karma and knowing that you're helping to keep the motorcycle travel dream alive. Contributing Members and Gold Members do get additional features on the HUBB. Here's a list of all the Member benefits on the HUBB.
Books & DVDs

All the best travel books and videos listed and often reviewed on HU's famous Books page. Check it out and get great travel books from all over the world.

MC Air Shipping, (uncrated) USA / Canada / Europe and other areas. Be sure to say "Horizons Unlimited" to get your $25 discount on Shipping!
Insurance - see: For foreigners traveling in US and Canada and for Americans and Canadians traveling in other countries, then mail it to MC Express and get your HU $15 discount!
Story and photos copyright © All Rights Reserved.
Contact the author:
Editors note: We accept no responsibility for any of the above information in any way whatsoever. You are reminded to do your own research. Any commentary is strictly a personal opinion of the person supplying the information and is not to be construed as an endorsement of any kind.
Hosted by: Horizons Unlimited, the motorcycle travellers' website!
You can have your story here too - click for details!