Grant and Susan in Australia
Extra brief Summary (more at a later (very carefully unspecified) date)
We lived and worked in Australia for over 5 years, first in Sydney, then in Melbourne. Our motorcycle touring consisted of the eastern and southern coast, as well as the state of Victoria. Grant travelled by air-conditioned car to Uluru (Ayers Rock) and along the Oodnadatta Track through the Red Centre.
Just to prove we really were in Australia with the bike: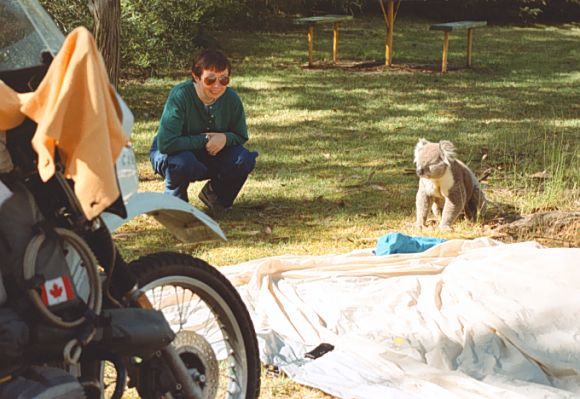 Curious koala at campsite in Australia
Following is a small selection of the pics from Australia.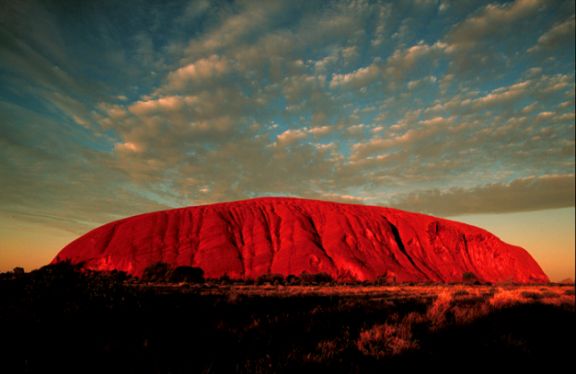 Uluru (Ayers Rock) at sunrise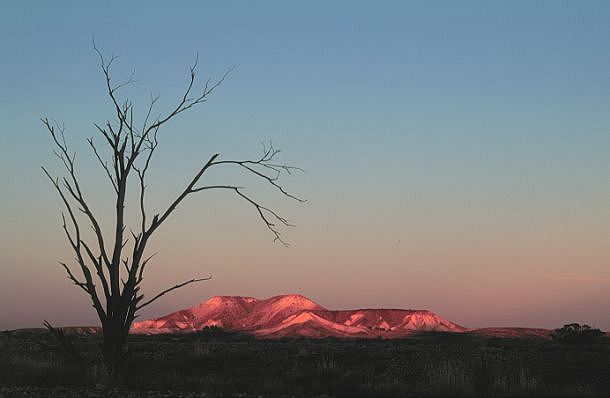 Painted Desert, Oodnadatta Track, Australia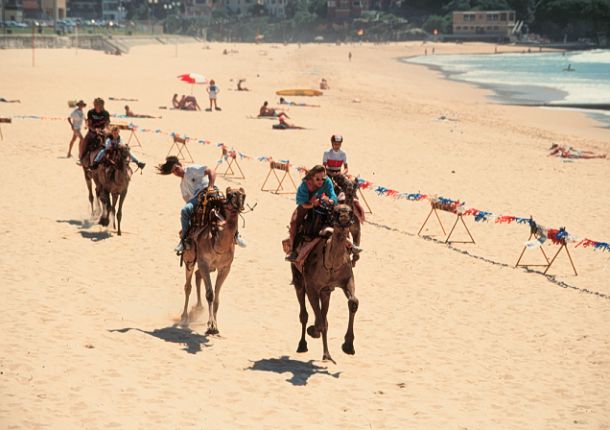 Camel races, Manly Beach, NSW, Australia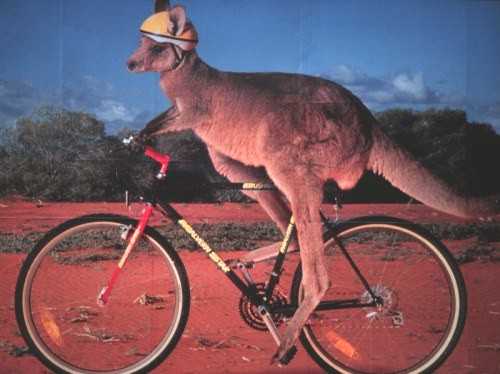 Kangaroos have surprising talents in Australia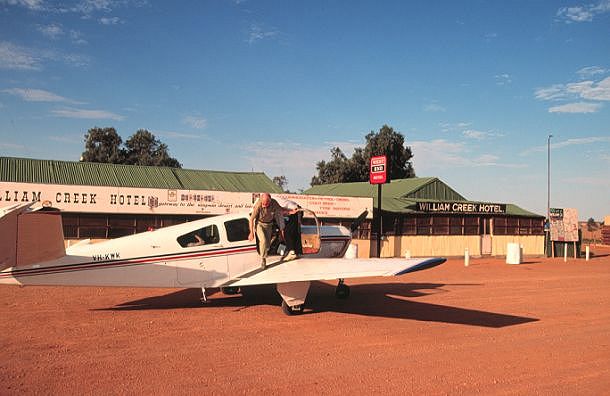 Just dropped in for lunch - airplanes are normal transport in Australian outback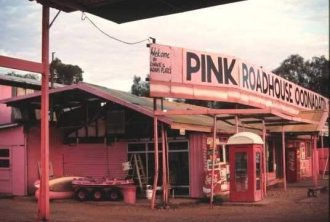 The Pink Roadhouse, at Oodnadatta, on the infamous Oodnadatta Track
Remarkable Rocks, Flinders Chase National Park, Kangaroo Island, South Australia
More pics and text to come ...
---