| | |
| --- | --- |
| A few quick Malawi notes: July 2010: | |
sub-Saharan Africa
Topics specific to sub-Saharan Africa. (Includes all countries South of 17 degrees latitude)


9 Aug 2010
Registered Users

Veteran HUBBer

Join Date: May 2008

Location: South Africa

Posts: 162
A few quick Malawi notes: July 2010:
---
We have now spent 4 weeks in Malawi and managed to see a lot of the sights. For full info on our travels, have a look at
www.pictureafrica.org
which gives a week by week update.
Malawi has a few secrets not mentioned in guidebooks or the trusty T4A yet, so here goes: All prices in South African Rand $ R7.50 to 1 US$
Money:
Malawi Kwacha is king and US$ is not really helpful at all unless you want to pay high exchange rates from hotels and lodges. The annoying thing however is that you can only get about R1 000 out of a cash machine at a time. You can however use your card twice in the same machine. VISA is widely accepted at an 8% charge. Not running out of money in Malawi is quite a challenge.
Roads:
All roads are good and the only pot holed one was along the lake shore between Nkhata and Nkhotakota. Be aware that the speed limit is 80km/h, dropping to 50km/h in built up areas. This however is theoretical as the sheer amount of people, children and bicycles will bring your average travelling speed down to 50km/h anyway. Seriously, 300km will take you around 5 to 6 hours to drive despite what your GPS may say.
Lilongwe:
We stayed at Mabuya Camp past the golf course. This is not recommended unless you love the sound of drunken backpackers, dirty ablutions, cold showers and getting things added to your bar bill that you did not have. A new place in town is Sanctuary Lodge, run by Land and Lake Safaris (Google them) and although twice the price ($10pppn) for camping, it would be my first choice. It's not on T4A, but is at about S13 58.028 E33 47.244. Because of other reviews we did not bother to go to the Gold Course.
Food shopping:
Avoid Foodworths if you have a heart condition. The prices are insanely high! About 30% higher than Woolworths at home. Shoprite is the other one which is really expensive!!! The price of wine seems to be controlled, so you can expect to pay the same in any shop you go into. For meat, try the Metro. They had excellent meat at reasonable prices. For vegetables, the big market in area 2 has safe, paid parking and we managed a week's worth of veggies and fruit for four people for around R50. Shop only from the stalls who display their prices to ensure you do not pay skin tax.
Luwawa Forest Lodge:
On T4A, cheap and cheerful with bizarre wood burning sauna. The cost was $5pppn and they offer hiking, mountain biking, fishing and a massive list of other activities. The ablutions are basic, but the showers piping hot and the fire wood free. You need it, as any mountain top in the country seems to be quite cold. Follow the signs rather than the GPS as this will save you about 10km.
Chintheche Inn, run by Wilderness safaris is on T4A and a magnificent place to visit. The camp site was dead quiet when we were there and at $10pppn we found the ablutions great, the setting beautiful and the lawned camp ground comfortable.
Pottery Lodge at Nkhotakota: (S13 03.009 E34 19.606)
Misnamed on T4A and actually 15km south of Nkhotakota. Chalets were expensive, camping was around $4pppn and we were the only ones there. Ablutions are great, setting is average and the beach was really dirty. I would not stay there again to be honest. Our only reason for staying in the area was to catch the Ilala Ferry to Likoma.
Sitima Inn, Nkhotakota (S12 54.741 E34 17.938)
Not in any guide book or T4A and the best kept secret in Malawi! Sig, the owner is from Rhoodepoort and the place comes complete with Blue Bull flag on the balcony. The simple rooms are about R100 pppn, the restaurant's food is out of this world and really cheap! Main meals will be about R50. The Ilala Ferry docks within 200m from his door and his night watchmen will wake you up when the ferry arrives.
Ilala Ferry:
WOW! An experience everyone should have at least once! The timetable is theoretical at best and if you manage to catch it within 6 hours of the advertised schedule, you're doing really well! At Nkhotakota there is no peer, so you wade in waist deep before clambering onto a lifeboat rated for 22 people. After they load about three times that amount, it sets off to meet the ferry about 300m off shore where you fight your way through a mass of eager people to get onto the boat and then climb over sacks of heaven knows what to the stairs to the first class deck where you will only find Wazungu (White travellers). Moses, the restaurateur on the ferry will come find you with a menu and after making your choice, will come and call you when it is ready in the restaurant one deck lower. The barman is around, sometimes, and if not, you can get the captain to call him on the loud speaker. It arrives at Likoma Island around 14 hours after leaving Nkhotakota and returns three days later… apparently. At Likoma you reverse the process of taking the lifeboat to shore, getting wet again and walking the last few meters to dry land. If your ferry does go overnight, or might go overnight, a small tent which you can pitch on the top deck would be worth ten times it weight in gold. For R30 a day you can hire a mattress from Moses the restaurateur.
Mango Drift:
Likoma has two known places of accommodation and they are owned by the same people. Most people know about the exclusive and expensive Kaya Mowa. Mango is the backpacker's version, but not really. We stayed in twin beach huts on a pristine and breathtaking beach, ate three squares a day, drank some

, did some snorkelling and visited the biggest Cathedral in Africa. Three days later the bill was about R1 500 for four people. So around R125 per person per day. You don't have en suite, and you have less staff, but the experience for me was way better than the average hotel or guest lodge in South Africa and at that price, if you have the time, you can stay a week! We also SCUBA dived at $30 (Using only their cylinders) a dive which we found expensive for what we got to see. It is not the ocean man! And although the Cichlids are plenty and fascinating, the over all experience is no where near as nice as Sodwana and much more expensive. The lodge is on the opposite side of the island to where you get dropped off, but for R15 pp you can ask one of the 9 vehicle owners on the island to drive you over. They do offer a pick up service for R25 a person, but you need to pre arrange that. On your day of departure, you can go to sleep happy in the knowing that the night watchmen will come call you when the ferry is on its way. For us that was a measly 4 hours later than the schedule. Our surprise was that it changed course and went the opposite way to what it was supposed to… It was Freedom day though, but no one will tell you if the plan does change.
Trout Farm on Zomba:
Nice place as well. The cost per person for camping was about R30, where as you could get a standard wooden chalet for about R40 or a brick chalet with fire place for about R50pp. No brainer then! None of the accommodation is en suite although they are building wooden cabins which will be soon, but at a much higher rate. Firewood is R25 per wheel barrow load which lasts more than one night. We were there in July and no fishing was allowed as it was breading season. If you're a keen fisherman, best to find out when fishing is actually allowed. The nearby Ku Chawe inn is the most expensive Sunbird Hotel in Malawi. Their coffee price increased by 50% over night, but they do have a wifi hotspot (R30 for one hour) if you need to get online. There is also a small basic market by the hotel and a curio market where the desperate people will offer decent bargains. They sell berries at the gate at about R30 per bucket full.
Zomba Shopping:
Metro was great for meat. You'll be pestered by fruit and veg sellers as you walk out the door, but don't even bother trying to get a decent price from them. The fresh food market, not on T4A is at S15 23.180 E35 19.135 and probably the cleanest one we found in Malawi.
Mvuu Camp:
Expensive at $15pppn for camping. Park entry is $5pp and $2 for a 4x4 per day. Game driving is limited and not very rewarding. My suggestion would be to stay for 2 nights only. Take a river cruise in the morning with the hotel at $30 a person. It is a bit of money, but the experience is fantastic and well worth it.
Mombo Island, Kayak Africa:
If you have the budget, this is way better than Kaya Mowa. They are very expensive, but it is full board (Drinks extra) and your trip price will include transfers to and from the island and all activities except for Scuba Diving. The service we experienced was out of this world, the food was phenomenal and the place was idyllic! There is honestly not a single negative thing I can say about it. For the budget traveller, they offer a camp on the nearby Dombwe Island which can be self catering and you can make that very affordable. The only way we managed to get there was because of a trade exchange, but I believe the price for Mombo is around R1 600 pppn.
www.kayakafrica.com
.
Pumulani Lodge: (S14 06.171 E34 51.739)
This is around the same area, but possibly the most expensive lodge in Malawi at $500pp +. We met the managers in Zambia and went to have a look. If that is in your budget, you will not be sorry to stay there! They even have an authentic Dhow that they use for sunset cruises of private breakfasts. Accommodation is a private Villa the size of an average three bedroom house set on a hillside, overlooking the lake and you can not see one from the other.
Cool Running, Senga Bay.
Honestly, if I knew what Senga Bay was like, I would have skipped it. The beaches were dirt, the people slightly aggressive and the fishing village next door meant a permanent lingering smell of fish. If you have to stay in Senga, then Cool Runnings is a good choice. Camping was R30 pppn, the ablutions were OK…ish, but very clean. The food in their restaurant was exquisite, but expensive. Crazy Hippy Chick that runs the place does a lot of good work in the community and offers excellent advice on the area.
Big Blue Camp Nkhata Bay.
Backpackers type environment with a slight difference. They offer free Wifi, but it is very slow. The facilities are very clean and the showers are the hottest and best I found in the hole of Malawi. R25pppn for camping. Nkhata Bay itself has a few other accommodation offerings and some SCUBA outfits, but for sun and beach, seriously, Likoma Island is the way.
Vwasa Marsh.
Being a national park you have to pay entrance fee of $5pp and $2 for a 4x4 per day. The camping cost was R50pppn. The camp site itself seemed un-kept and the lone tap did not work courtesy of Elephants digging up the pipes. The fancy lodge next door also did not have any water. When we were there the water boiler had a leak, so cold showers were the only way. We were only told about this after we stayed for one night and not on arrival. The park itself was limited in driving possibilities and the reported massive herds of Elephant were nowhere to be seen. We did see massive herds of Kudu and had a visit from a herd of Buffalo at night. I'd not go out of my way to visit there again.
Nyika Plateau and Chelinda.
Firstly, let's distinguish between the different places here. You have a Chelinda Lodge which seems like someone brought a little part of Switzerland to Malawi. It comes complete with Pine forest, Log Cabins and rolling hills. Then there is Chelinda Camp, which is actually a lodge. That comes complete with stone built hotel like rooms, a restaurant and a bar with huge fireplace. Lastly we have the Camp site. This is 2km away from the other buildings, set on the side of a hill with some plantation type trees on three of the four sides. Being a national park we paid $5pp entry and $2 for the car per day. The accommodation is now run by Wilderness Safaris and the camping cost is R50pppn. Although the campsite is on the side of a slope, they have levelled some pitches to make places for tents. The pitches are big enough to park a Land Cruiser on, so Roof Top Tents are no problem. The campsite comes complete with Camp Site Manager who ensures that you have more firewood than you can use in one night. It does get very cold, especially when the wind blows, but even at the end of July we managed fine. The ablutions are spotlessly clean, well functioning and the showers even hotter than the hottest in Malawi.
The park itself does not disappoint! Within two days you get used to the ridiculous amount of Roan, Mountain Reedbuck and Zebra you see around every corner, but the incredible scenery will take a lot longer to fully absorb. Apparently the best time to visit is around September when the place is littered with wild flowers. There are three dams with really good Trout fishing and hiking trails for the more active. You can even do a 60km, multi day hike to Livingstonia. The park, the camp site and wilderness Safaris gets huge thumbs up from us and we are already discussing visiting it again.
Lukwe Lodge, Livingstonia.
WOW!!! What a great place! This is home to the permaculture setup of a Belgium who drove from his home to Cape Town, back up to Malawi and settled here. He built it, ran it, sold it and then re-bought it after a while. The whole place is about self sustainability and nothing goes to waste. The detail in everything that has been built is going on and being used is fascinating. The cost is R40pppn to camp and he has enough space for about 6 4x4's. This is by far the best place to stay in the area and the only place where you can camp in a roof top tent. To stay only one night would be a waste.
Place we did not stay:
Chizumulu Island, just of Likoma has another, cheaper backpacker's type deal on which we did not know about. That seemed really good value for money and by all accounts the food was great and the portions huge.


22 Aug 2010
Registered Users

Veteran HUBBer

Join Date: Mar 2009

Location: Sydney, Aus.

Posts: 203
The Mushroom Farm next door to Lukwe is also a cool place to stay. Not really set up for roof tents as the car park is away from the action, but definately worth a visit. The views of the lake from up on the escarpment are awesome and the campsites and rooms are positioned to take full advantage of this, and the food is excellent.

Also worth mentioning is the price of fuel in Malawi. It's around MKW230 / US$1.50 for a litre of diesel, so if you're coming from either Mozambique or Tanzania it's good to fill up before you cross the border.

Currently Active Users Viewing This Thread: 1

(0 Registered Users and/or Members and 1 guests)
Posting Rules

You may not post new threads

You may not post replies

You may not post attachments

You may not edit your posts

---

HTML code is Off

---
Announcements!
Next HU Events
NEW!

Aus NSW: Oct 31-Nov 2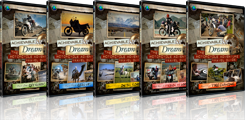 Cooped up indoors in crap weather? Binge watch over 20 hours of inspiring, informative and entertaining stories and tips from 150 travellers! Check it out at the HU Store! Remember to order them both and use Coupon Code 'BoxSet+' on your order when you checkout.
What others say about HU...
"I just wanted to say thanks for doing this and sharing so much with the rest of us." Dave, USA
"Your website is a mecca of valuable information and the DVD series is informative, entertaining, and inspiring! The new look of the website is very impressive, updated and catchy. Thank you so very much!" Jennifer, Canada
"...Great site. Keep up the good work." Murray and Carmen, Australia
"We just finished a 7 month 22,000+ mile scouting trip from Alaska to the bottom of Chile and I can't tell you how many times we referred to your site for help. From how to adjust your valves, to where to stay in the back country of Peru. Horizons Unlimited was a key player in our success. Motorcycle enthusiasts from around the world are in debt to your services." Alaska Riders

10th Annual HU Travellers Photo Contest is on now! This is an opportunity for YOU to show us your best photos and win prizes!
NEW! HU 2014 Adventure Travel T-shirts! are now available in several colors! Be the first kid on your block to have them! New lower prices on synths!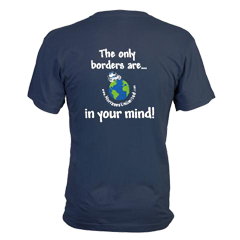 Check out the new Gildan Performance cotton-feel t-shirt - 100% poly, feels like soft cotton!

What turns you on to motorcycle travel?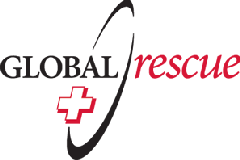 Global Rescue is the premier provider of medical, security and evacuation services worldwide and is the only company that will come to you, wherever you are, and evacuate you to your home hospital of choice. Additionally, Global Rescue places no restrictions on country of citizenship - all nationalities are eligible to sign-up!
New to Horizons Unlimited?
New to motorcycle travelling? New to the HU site? Confused? Too many options? It's really very simple - just 4 easy steps!
Horizons Unlimited was founded in 1997 by Grant and Susan Johnson following their journey around the world on a BMW R80 G/S motorcycle.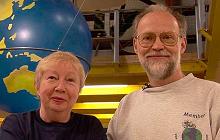 Read more about Grant & Susan's story
Membership - help keep us going!
Horizons Unlimited is not a big multi-national company, just two people who love motorcycle travel and have grown what started as a hobby in 1997 into a full time job (usually 8-10 hours per day and 7 days a week) and a labour of love. To keep it going and a roof over our heads, we run events (22 this year!); we sell inspirational and informative DVDs; we have a few selected advertisers; and we make a small amount from memberships.
You don't have to be a Member to come to an HU meeting, access the website, the HUBB or to receive the e-zine. What you get for your membership contribution is our sincere gratitude, good karma and knowing that you're helping to keep the motorcycle travel dream alive. Contributing Members and Gold Members do get additional features on the HUBB. Here's a list of all the Member benefits on the HUBB.
Books & DVDs

All the best travel books and videos listed and often reviewed on HU's famous Books page. Check it out and get great travel books from all over the world.

MC Air Shipping, (uncrated) USA / Canada / Europe and other areas. Be sure to say "Horizons Unlimited" to get your $25 discount on Shipping!
Insurance - see: For foreigners traveling in US and Canada and for Americans and Canadians traveling in other countries, then mail it to MC Express and get your HU $15 discount!
All times are GMT +1. The time now is
00:25
.